Hipther Takes Networking to the Next Level at MARE BALTICUM Gaming & Tech Summit 2023 with Daytime and Evening Sessions, plus Morning Networking Run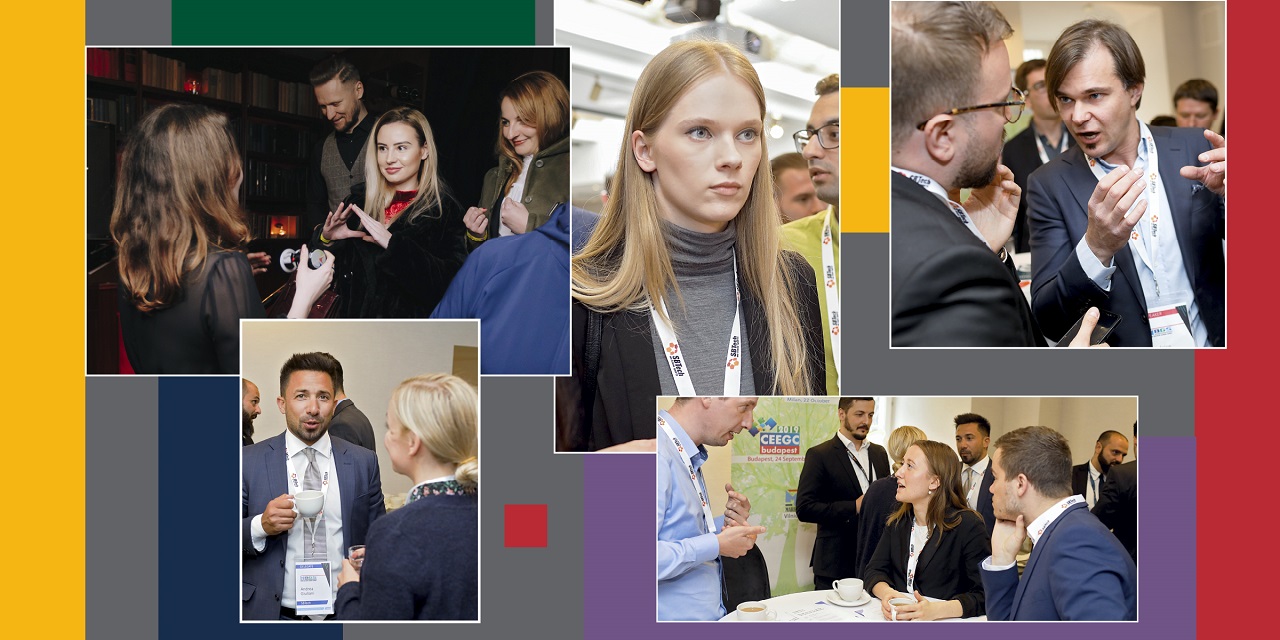 Reading Time:
3
minutes
The Agenda of MARE BALTICUM Gaming & Tech Summit is packed with engaging and enjoyable Networking Sessions.
Experts from Tech, iGaming, eSports, Blockchain, Artificial Intelligence and Fashion Tech industries have been confirmed.
Perks include VIP-style shuttle to the conference hotel from Radisson Blu Latvija Conference & Spa Hotel
The #hipthers are thrilled to announce the list of unique networking sessions that you can take part in as a registered attendee of the MARE BALTICUM Gaming & Tech Summit taking place on 16 – 17 May 2023, in beautiful Riga, Latvia, at the Grand Hotel Kempinski Riga!
Hurry up and get your Tickets Now: https://hipther.com/events/riga/regriga2023/
Welcome Drinks and Early Registration
Get an early start on Day 0 (15 May)! Register early and join the hipthers at the Skyline Bar at Radisson Blu Riga on the 26th floor of the hotel to start mingling and networking right away! There are probably many friends waiting to shake your hand. 
Daytime Networking Sessions: 
On both days (16 – 17 May) seize the opportunity to connect with your fellow attendees and industry experts during the dedicated networking intervals and the complimentary lunch hour!
The Morning Breaks and Afternoon Networking Sessions include coffee, snacks, and some good ol' fashioned networking. We're all about creating that instant buzz that only happens at our conferences! Don't forget to take advantage of the selfie mirror and create some wonderful printed and digital memories from MARE BALTICUM Gaming & TECH Summit 2023!
The Complimentary Lunch Breaks will offer a delicious and nourishing boost of energy to keep you going throughout the panels and to fully enjoy the special Evening Social Gatherings!
The Morning Networking Run:
The energetic, unique networking session that you fell in love with in the Prague Gaming & TECH Summit in March, is back! Once again, pack your running gear and prepare for quality networking that is also good for your body and soul!
On Day 2 (17 May), gear up to kick-off your day by running 5-7 km in Riga with like-minded peers at an easy tempo so you can also network while enjoying the sights.
Evening Networking Sessions:
On both days (16 – 17 May) the hipthers have planned exciting and fun gatherings to help you unwind and up your networking game with entertaining activities and some friendly banter!
Day 1 – 16 May: Karaoke Evening Social Gathering at Friends Club Riga:
You are invited to unleash your inner superstar and join us for a night of karaoke and good vibes! It's the perfect opportunity to sing your heart out, mingle with friends, and make unforgettable memories. So grab a mic, hit the stage, and let's make it a night to remember!
Day 2 – 17 May: Blues Evening Social Gathering at Blues House Riga:
Get ready to groove to the blues and make some valuable connections at the same time! Join us for a night of live music, cold drinks, and networking with like-minded professionals. A talented blues band will have you tapping your feet and singing along, while you mingle with fellow attendees and expand your professional network. So come on down, grab a drink, and let's make this a night to remember – both for the music and the connections you'll make!
Riga 2023 Speakers
Compliance experts, government officials, C-level executives from the tech and gaming industries have been confirmed to provide insights on various topics, including the gambling industry, blockchain, the metaverse, fintech, AI, ESG, and fashion tech in a series of engaging discussion panels. Be sure to note down your questions and catch up with the experts during the conference's networking sessions!
Check the Full Agenda Here  |  Register Here
Zoltán Tűndik, Co-Founder and Head of Business at Hipther Agency, stated about the event: "Finally, our MARE BALTICUM signature summit is back to its origins. We are eager to head back to Riga. It is the birthplace of the conference series in the Baltic and Nordic region. For the past years we toured the Baltic capitals and even went back to Vilnius twice, thus our homecoming is very much awaited by both local and international participants. So, if you haven't yet registered, now is the time to do it as there are only a few seats left until the event is sold out".
Snatch the last Combo Pass tickets, which include three nights of accommodation at the official hotel and more, or opt for the Delegate Pass and secure your attendance at the MARE BALTICUM Gaming & Tech Summit 2023! Hurry up! The Hipther Agency's last event, the Prague Gaming & Tech Summit 2023, was sold out, and unfortunately, we had to turn down late registrants!
Hipther Agency is the parent brand of European Gaming, PICANTE, WireUp Zone, Gaming Americas, eSports Connect, the HIPTHER news app, and the WireUp networking app found on the Play Store.
To receive constant updates from the HIPTHER network and conference agenda updates, subscribe here:

http://eepurl.com/hfyZxf

For sponsorship/speaking inquiries

, make sure to reach out to

Zoltan Tuendik

(Co-Founder and Head of Business at Hipther) at

[email protected]

For media-related inquiries

, please contact

Maria Arnidou

(Event Marketing Coordinator  at Hipther) at

[email protected]
Betsson Renews Sponsorship with Lithuania's Basketball Men's Team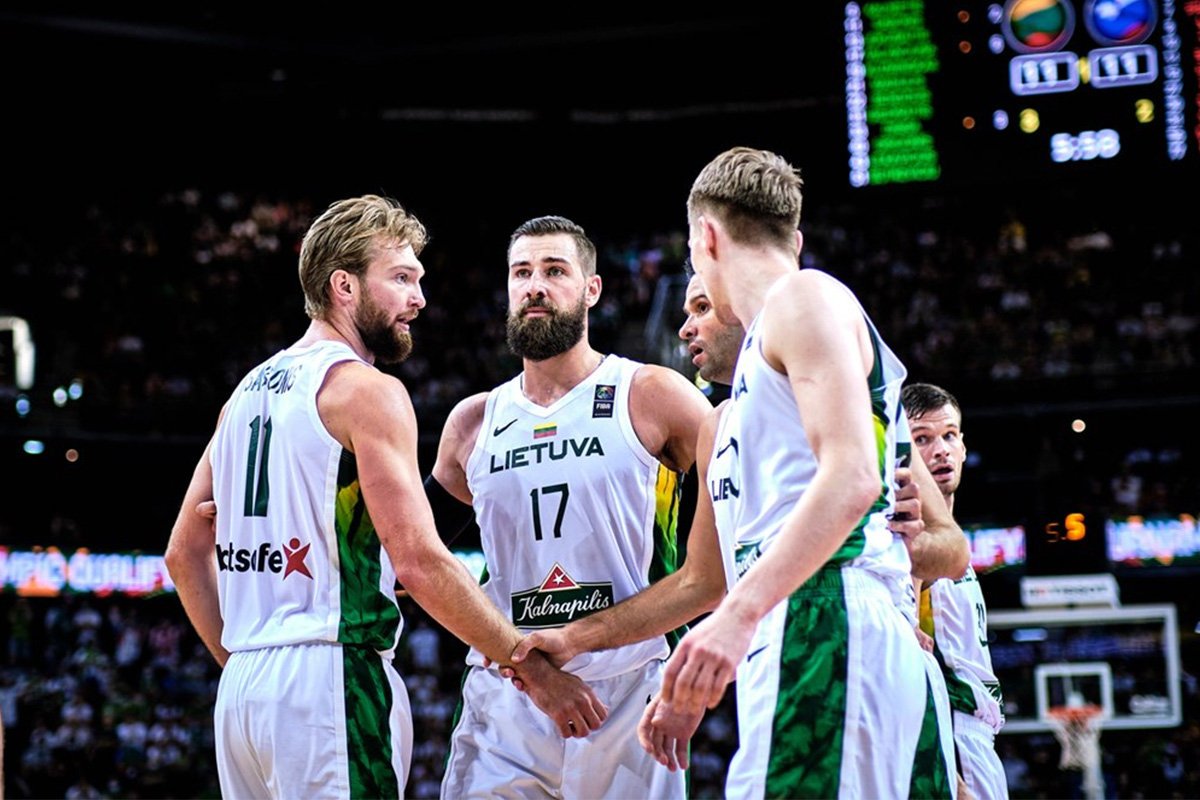 Reading Time:
2
minutes
Lithuanian Basketball Federation (LKF) has extended cooperation with its long standing partner and main sponsor of the Lithuanian men's national team, Betsafe.
"We are proud of such a long-lasting partnership with Betsafe. It started more than 10 years ago, coincidently right before the FIBA World Cup 2010. Throughout these years we've enjoyed a number of great victories, and in the future, I have no doubt, we will win many more victories together," LTU Basketball president Vydas Gedvilas said.
"It is a great honour for us to be part of Lithuanian basketball, to support the Lithuanian Basketball Federation and to be able to achieve victories together with the crown jewel of Lithuanian basketball – the men's national team. LKF is our strategic partner in Lithuania and basketball is in the heart of every Lithuanian, so we are happy that the organization is growing and developing with our help," Aurimas Šilys, managing director of Betsafe, said.
This year, the Lithuanian men's basketball team will participate in the FIBA Basketball World Cup, which will take place in Japan, Indonesia and the Philippines from August 25 to September 10. During this tournament the national teams will fight not only for medals and the cup, but also for the qualification tickets to the 2024 Summer Olympic Games in Paris (France).
"A very important World Championship is ahead of us. We will have a long preparation period, also, a long trip to Asia awaits, but we will be ready, and we will strive to achieve our goals. We are grateful to the long-term sponsors of the federation, and we are happy to work together," Kazys Maksvytis, head of the Lithuanian men's national team, said.
The first stage of preparation for the Lithuanian men's basketball team will begin on July 12 in Druskininkai, the second stage will start on July 17 in Palanga. Before the Basketball World Cup, the Lithuanian national team will play ten friendly games.
Hipther's MARE BALTICUM Summit Delights 150+ Attendees, Sets Stage for Major Budapest Rebrand!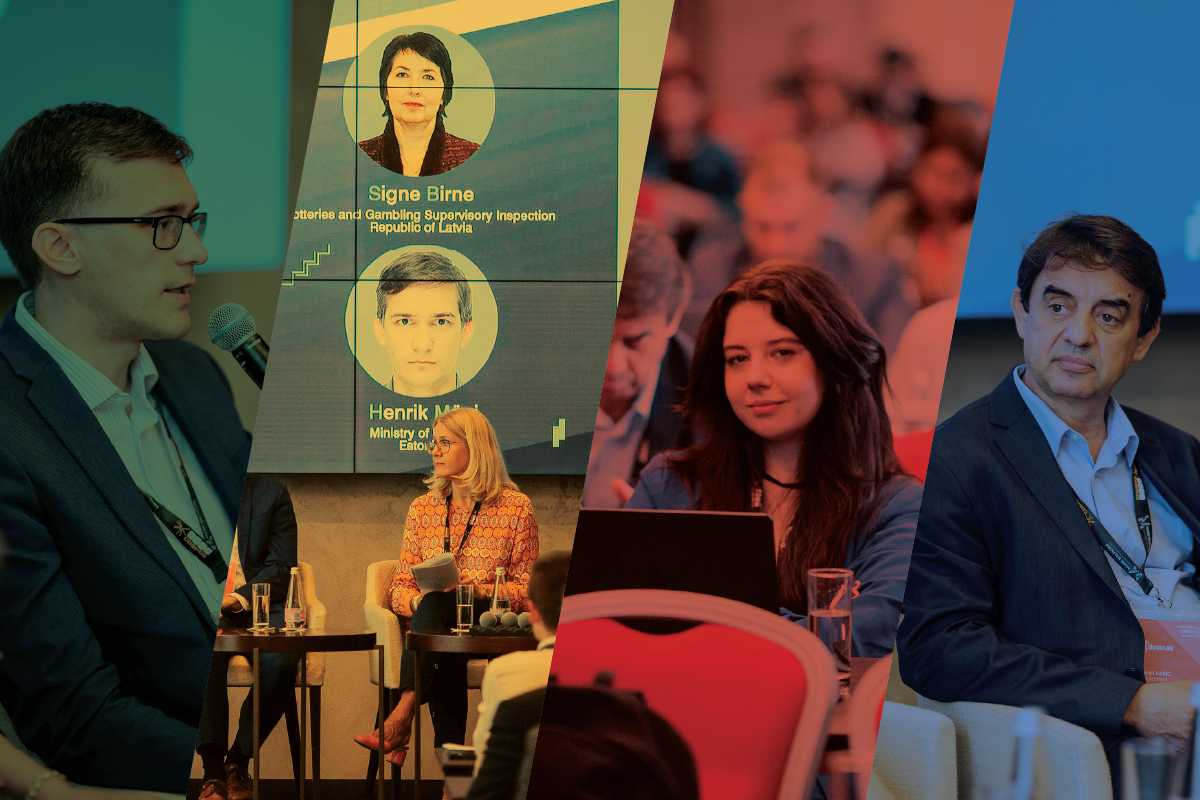 Reading Time:
5
minutes
MARE BALTICUM Gaming & TECH Summit 2023 took place between 15-17 May in Riga, thrilling a whopping 150+ attendees! The #hipthers organized a highly successful 2-day event that brought together gaming and technology executives, fostered knowledge-sharing, engaging discussion panels featuring 50 renowned industry experts, and provided valuable networking opportunities.
The 2023 version of the MARE BALTICUM Summit proved once again why it has been established as the Baltic region's most popular in-person gathering. Acclaimed professionals from the gambling, fintech, web3 sectors, as well as legal and sustainability experts and government officials, took the stage to educate the audience on the latest trends, news and innovations in gaming and tech in the Baltics and beyond.
All participants, speakers, top decision-makers and business influencers, enjoyed the special networking sessions prepared from the Hipther Team, ranging from constructive coffee breaks, delightful vegan lunches, and dedicated afternoon sessions, to the invigorating Morning Networking Run and special events like Karaoke and Blues parties to help guests unwind and connect!
As the premier event of Gaming and Tech in the Nordics and Baltics, the MARE BALTICUM Gaming & TECH Summit once again honoured the best of the best of both industries in the Baltic and Scandinavian Gaming Awards as well as the BTECH Awards. The achievements of accomplished companies in the region were recognized and celebrated across 36 Award Categories. The winners, as voted by the Summit participants, included some of the iGaming industry's star-studded brands and the most innovative Fintech companies, such as: Betsson Group, Evolution Gaming, Endorphina, EveryMatrix, Tom Horn Gaming, Altenar, Evoplay, Softswiss, Wazdan, Bankera, Gold Koi Coin and more
The conference buzzed with the one-of-a-kind, close-knit, and electric atmosphere the #hipthers are known for creating, and that sense of excitement and camaraderie was evident throughout social media:
The Rite NRG Team – Right Energy Sponsors for the event
Evoplay on winning Best Slots Provider in the Baltics 2023 and the MARE BALTICUM experience
Dr. Rakic Dean, on moderating The Baltic Blockchain Ecosystem panel
Katri Delimoge about her thought-provoking Fireside Chat with Jovita Gabnienė
Tom Horn Gaming on winning the Best Online Casino Provider in the Baltics 2023
Here's what MARE BALTICUM's esteemed guests said about the event:
"MARE BALTICUM facilitated meetings of gaming, tech and legal industry in a valuable even if uncommon mix. Can only wish for more events like this!" – Agneta Rumpa – Sorainen Latvia
"Exceeded all expectations, perfect opportunity to network and connect on a more personal note." – Lukas Burinskas – Covery.ai 
"The event was an excellent opportunity to connect with industry-leading stakeholders in the Baltics region" – EveryMatrix via LinkedIn
"It was a pleasure to be a part of such a vibrant and dynamic gathering, where we had the opportunity to meet industry colleagues and exchange ideas". – FeniBet via LinkedIn
"Many thanks to all the participants of the panel discussion and specifically to Zoltán Tűndik for providing a space for a pan-Baltic discussion, exchanging experience and ideas on how to drive Baltic fintech scene towards a more rapid development and growth!" – Fintech Latvia Association via LinkedIn
The 2023 edition MARE BALTICUM Gaming & TECH Summit was supported by the following sponsors: Tom Horn Gaming, EvoPlay, Nordic Gambling, Oddin.gg, nanocosmos, 7777 Gaming, Rite NRG, and Black Cat Card by Papaya
The #hipthers are thankful to our trusted media partners for sharing the great news about the Summit. We are especially thankful to Online Gamblers – the go-to hub for news, casino and sportsbook reviews, and Responsible Gambling education – whose Editor in Chief, Liga Tarasova, joined us to attend and cover MARE BALTICUM bringing her wonderful energy to the event!
Zoltan Tuendik, Co-Founder and Head of Business, commented about MARE BALTICUM 2023:
"Back in the office for a couple of days now and still struck by the magic of Riga. We extend our heartfelt gratitude to everyone who attended our enhanced MARE BALTICUM Gaming & TECH Summit and contributed to its success. The insightful content shared by our esteemed speakers over the course of two days has elevated communication between the Baltic states to new heights, paving the way for a better future.
A special thank you goes out to all those who showcased their vocal talents during the karaoke sessions, as well as those who joined in for an unforgettable singalong during the live blues set on the second evening. Your enthusiasm added an extra layer of excitement to the event.
We eagerly anticipate our return to the Baltic region and are thrilled to announce that the 2024 edition of the MARE BALTICUM Gaming & TECH Summit will take place in Tallinn. Stay tuned for the announcement of the dates, and be sure to keep a close eye on our events calendar or pre-register to receive timely updates".
Our amazing time together in Riga sets the stage for Hipther's next ground-breaking conference:
The classic CEEGC Budapest event which cemented our leadership in the region, returns with a major rebrand to "GamingTECH CEE Summit Budapest" on September 26th!
Join us at GamingTech CEE, the leading event for exploring the latest tech innovations in the gaming industry within Central and Eastern Europe (CEE) targeting the Balkans and D-A-CH regions.
Register Now at a Super Early Bird discounted rate for Delegate Passes (valid until 30th June) and the highly-coveted Combo Passes will be available soon at:
https://hipther.com/events/cee/regbudapest/
See you in Budapest!
SOFTSWISS Recognised as Best Sports Betting Provider in the Baltics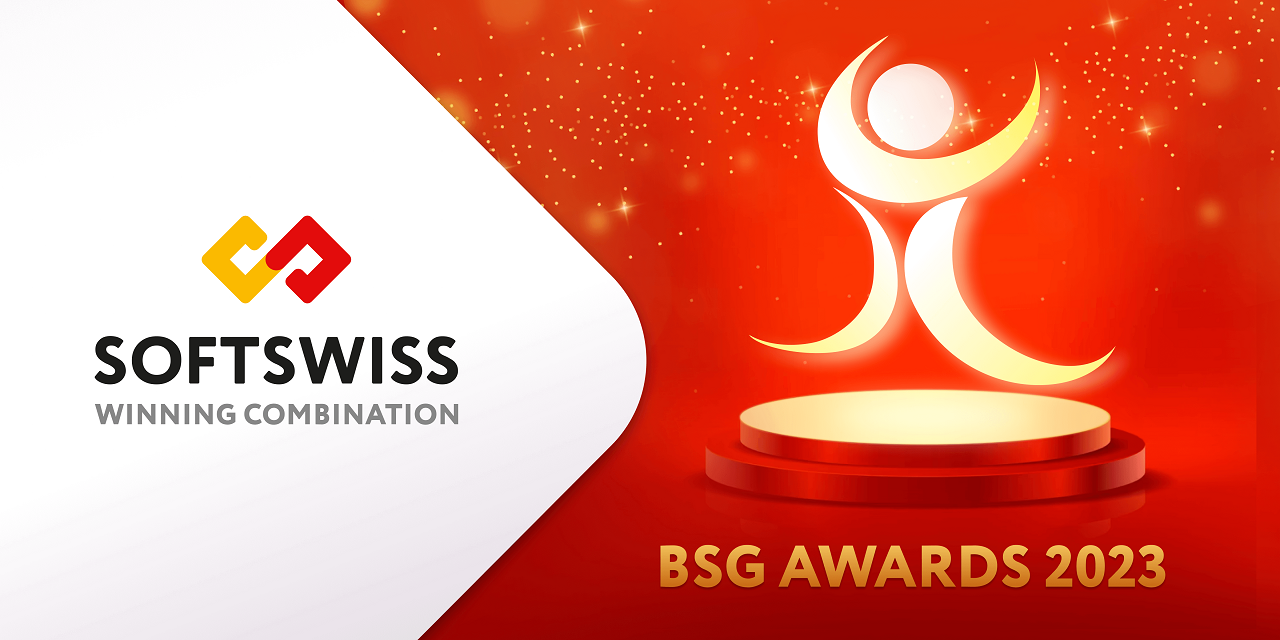 Reading Time:
2
minutes
SOFTSWISS, the leading iGaming software provider, is proud to have been recognised as the 'Best Sports Betting Provider in the Baltics' at the Baltic and Scandinavian Gaming Awards 2023, confirming its leadership in the region. 
At the core of the award is the brand's proprietary online sports betting software platform – SOFTSWISS Sportsbook Platform. This state-of-the-art solution enables operators to launch tailored sports betting brands with gamification tools and multiple integration options – via APIs, iFrame, and the SOFTSWISS Game Aggregator. The Sportsbook also provides an array of classic and industry-unique bonuses, including Freebet Booster, Hunting Bonus and Tournament, as well as Lootbox Bonus.
Speaking about the award, Alexander Kamenetskyi, Head of SOFTSWISS Sportsbook, said: "This recognition is a testament to our unwavering commitment to delivering quality and innovation in the iGaming space. We are grateful to the award jury for acknowledging our accomplishments and, most importantly, I would like to express my deepest gratitude to our incredible team. Their dedication and diligence have been instrumental in driving us to this remarkable achievement."
Earlier this year, the SOFTSWISS Sportsbook bolstered its offers by integrating the SOFTSWISS Jackpot Aggregator. This groundbreaking move allows operators to launch jackpot campaigns for sports betting operations, setting a new industry standard.
Together with the company's range of innovative software solutions, the SOFTSWISS Sportsbook will be presented at SiGMA Americas in São Paulo, Brazil, from 14th to 18th June, at stand D80.
About SOFTSWISS 
SOFTSWISS is an international iGaming company supplying certified software solutions for managing gambling operations. The expert team, which counts 1,400 employees, is based in Malta, Poland, Georgia, and Belarus.  SOFTSWISS holds a number of gaming licences and provides one-stop-shop iGaming software solutions. The company has a vast product portfolio, including the Online Casino Platform, the Game Aggregator with thousands of casino games, the Affilka affiliate platform, the Sportsbook Platform and the Jackpot Aggregator. In 2013, SOFTSWISS was the first in the world to introduce a bitcoin-optimised online casino solution.