Hipther Introduces Rite NRG and Darek Hiliński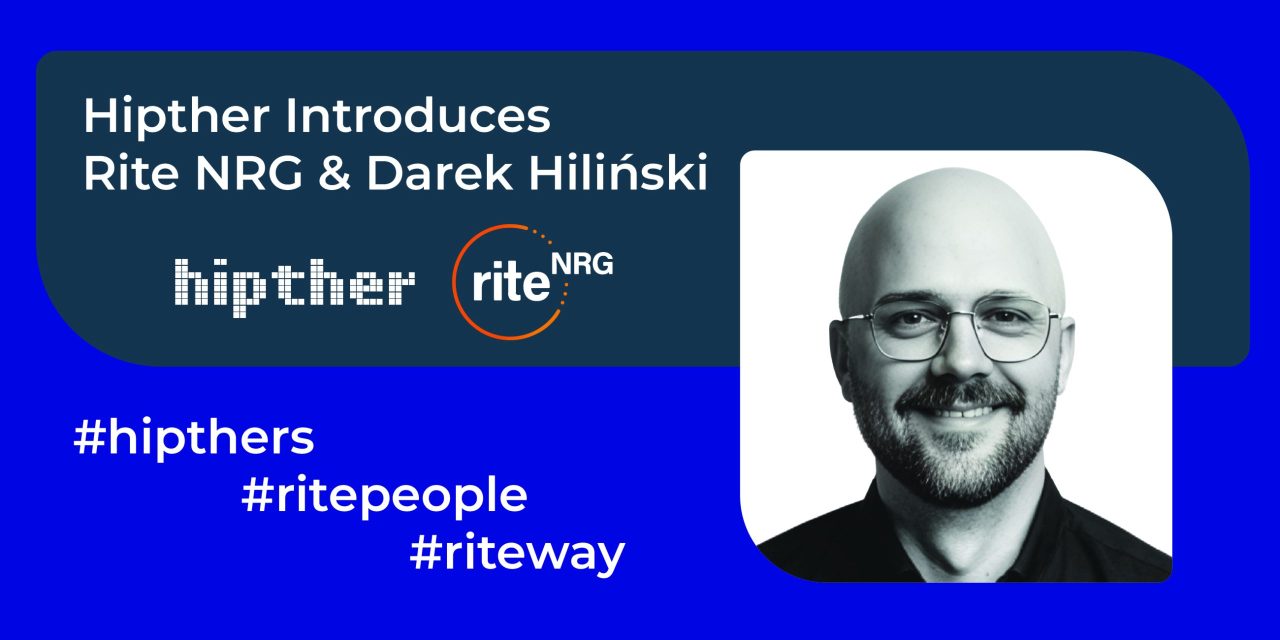 Reading Time:
5
minutes
The #hipthers are delighted to introduce Darek Hiliński, Chief Growth Officer of our Right Energy Sponsors for the MARE BALTICUM Gaming & Tech Summit, Rite NRG!
Rite NRG is a Polish-Swedish IT consulting hub, where a close-knit assembly of under 70 experts integrate IT services, delivery consulting, and digital transformation. They foster an analytical approach to guiding businesses through the multifaceted digital realm.
Darek Hiliński is a seasoned Manager with extensive experience in the Technology sector. #Hipther had the pleasure to catch up with him in our previous sold-out Tech Event, the Prague Gaming & Tech Summit 2023 that took place in March, and we were thrilled to discover his contagious positive energy! In this interview, he will share more about himself and Rite NRG – the Right Energy Sponsor for MARE BALTICUM Gaming & Tech Summit!
Hello Darek! Thank you for taking the time to catch up, it's a great pleasure to speak with you again! Would you take a minute to introduce yourself to our readers in your own words, please?
Hey there! I'm Darek from Rite NRG, and yes, I've got the right energy (pun intended).
Technology has always been my playground, from my uni days in Sydney AU to my postgrad adventures in Coventry UK. When I'm not being a full-time super dad to my amazing daughter Roma, you can find me indulging in my passions for riding bikes, making music, surfing and testing my body's resilience with fasting and icy dips. You know, just keeping things exciting!
What do you do as a Chief Growth Officer in Rite NRG? Beyond job descriptions, what do you consider to be the key points in your work? And what's your main goal?
I might wear the sales hat, but my true superpower lies in forging human bonds. It's been my joyride, steering countless thrilling initiatives. Sure, life's a rollercoaster, but nothing beats authentic relationships.
As we all race through today's fast-paced market it's crucial not to lose our grip on core values. So my main focus is on creating something amazing together whenever the time is #rite for both parties! My experience demonstrates that this is the #riteway; however, in the majority of cases, business is propelled by aggressive KPIs. Seizing the opportunity to elevate the human factor, to stand out and be remembered, is essential when the chance arises. That is why I'm really fascinated by the way you pave the ground to keep networking on such a high level during these tech events!
Going back to the big picture and introductions, please tell us more about Rite NRG, the company's work and objectives.
This is yet another chapter of my life story because, let's not sugarcoat it, RITE creates a rather unique environment in the IT world. Why? Find me another company that, along with steady organic growth (100% YoY), places such a strong emphasis on culture fit and understanding the values of their business partners. Working in such an environment means we often understand each other without speaking a word. And the best part? Our clients appreciate it, and they rarely drift away. Some do, but most return and value our consultative approach, openness, and unparalleled speed in action. What's ahead? We'll maintain our growth trajectory by attracting talents who truly resonate with Rite NRG's vision for doing business 🙂
What is it that differentiates Rite NRG from its competition? And how does your own work influence that?
That's an excellent question I've touched on earlier. Essentially, we trust that the right attitude, paired with boundless energy and a thirst for self-betterment, creates a powerful blend that exceeds any "delivery" expectation. Sure, others might say the same, but do they deliver? We do! It takes extraordinary precision across the whole "supply chain" but the payoff is phenomenal. As I mentioned in a LinkedIn post, "We are the ones creating music… We perform for every occasion, yet not for every listener." I'm entirely in tune with Rite NRG's values, and our collective harmony makes any extra engine oil redundant. Perpetual motion? We're not there yet… but give us a few years, and watch this space! :))
Tell us more about your work with iGaming and casino companies: your personal experience, the connection of Rite NRG with the sector. What other industries do you cover?
The gaming industry is always buzzing with excitement! We genuinely enjoy the experience and, most importantly, have a fantastic time working on it. Our skills and approach have taken us to the point where we've built an iGaming platform for one of Europe's biggest providers and are now crafting another for the Asian market. Chances are you know these companies quite well 😛
As we cherish diversity, our passion extends also to medtech, fintech, blockchain, IoT, and banking. This is where Rite's co-founders initially spread their wings and gained the solid experience that propelled the company forward. So yes, from that point onwards, our legacy has resonated more and more.
It's no coincidence that Monika Szwed, holding a senior business analyst position at Rite, is joining the speakers' panel in Riga, as I firmly believe that everything starts with a proper understanding and challenging of a client's vision. Why do we have such faith in this approach? Many clients think that having just an idea and a team is enough, but a thorough business analysis breaks down potential problems into manageable pieces. And you know what? We apply this approach as the starting point for every industry in which we operate!
Closing, how do you see the future in Tech, Gaming and Software Development? What's more in demand right now in terms of skill set and services, and how do you think this could evolve?
Hmm, I believe AI will have a significant impact on how we, as consumers, perceive the final product and influence it as creators. I feel that the ongoing changes will make human interactions even more important, which I'm quite pleased about because the human factor is crucial, and its further evolution can only be beneficial. Regardless, I still think people will create products for other people, at least on a commercial level 🙂 . As for the competition between AI and humans from a consumer perspective, I believe AI will only further fuel our human creativity.
On a more down-to-earth note, my feeling is that the software development industry will need to become even more personalised and customer-focused in terms of both business ethics and the desire to be more natural in their approach. Rite has been aiming in this direction for quite a few years now!
Thank you so much for your time Darek, and for this opportunity for us and our readers to get to know you and Rite NRG better! We look forward to seeing you in Riga, on 16-17 May!
The MARE BALTICUM Gaming & Tech Summit brings together top decision-makers and business influencers, C-level executives, compliance experts and government officials from a variety of industries: iGaming, eSports, Blockchain, Artificial Intelligence, Fintech, Virtual/Augmented/Mixed Reality, FashionTech, and more.
Rite NRG will play an important role in Hipther's upcoming MARE BALTICUM Gaming & Tech Summit in Riga, on May 16-17: they are the event's "Right Energy" Sponsors, and one of their executives, Monika Szwed, Senior Business Analyst at Rite NRG, will be speaking at the panel moderated by Astra Tikas, "Decentralizing the Future: Insights from Blockchain Business Analysts, Cryptocurrency Expertise and Blockchain Development".
Get Your Tickets to Join Us at the MARE BALTICUM Gaming & Tech Summit!
Hipther's Autumn Flagship Event Rebranded to GamingTECH CEE – Don't Miss the Early Bird Offer!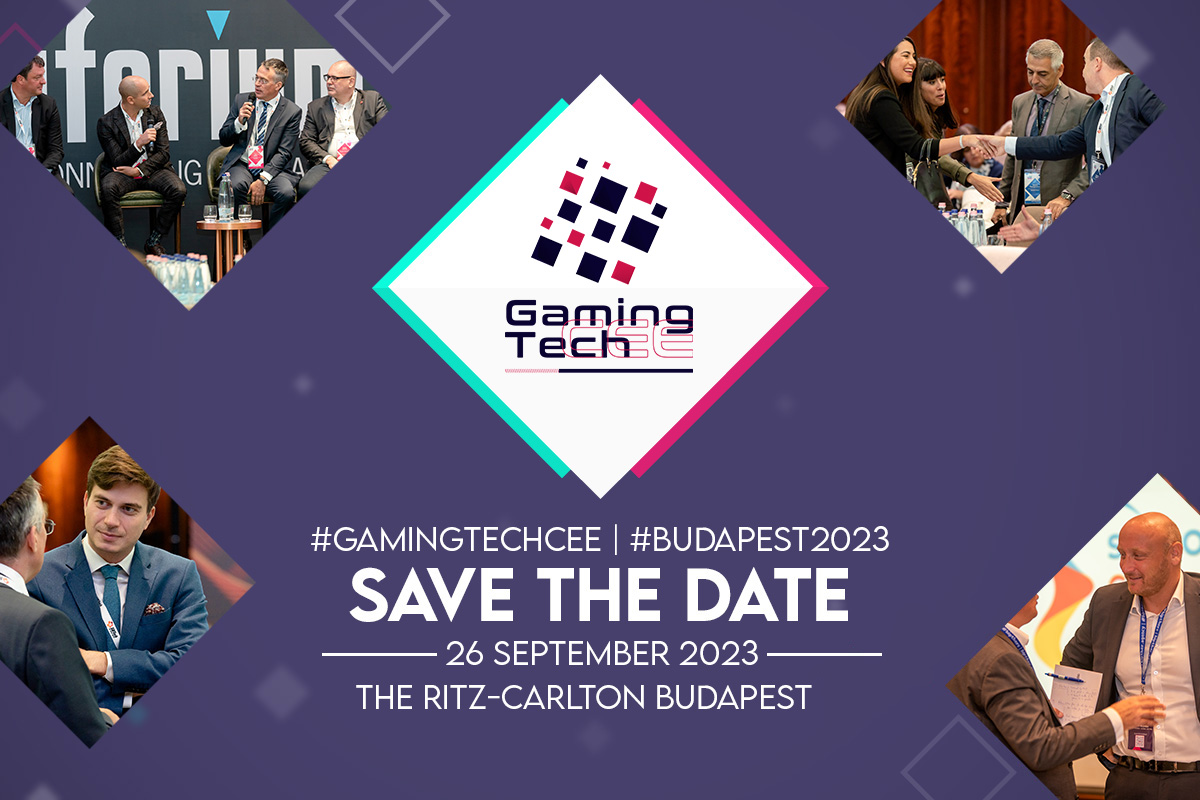 Reading Time:
2
minutes
The #hipthers are thrilled to announce the biggest edition and rebranding of Hipther Agency's renowned flagship event for the Central and Eastern European region: the CEEGC Budapest gets a fresh makeover and becomes the GamingTECH CEE Summit Budapest!
The hugely successful event series in Budapest has cemented the hipthers' leadership in the region of Central and Eastern Europe, embraced by the iGaming and Tech industry professionals locally and beyond.
GamingTECH CEE, formerly known as CEEGC, has a 7-year tradition of being the leading event in the Central and Eastern European region during Autumn. The conference brings together key players in the gaming industry, providing a wealth of valuable information and opportunities for quality networking. Furthermore, the GamingTECH Awards recognize and celebrate the most innovative and successful companies in the region.
GamingTECH CEE 2023 will take place on 26 September at the Ritz-Carlton, Budapest, while the hipthers will be offering Early Registration and Welcome Drinks on the 25th, to help participants break the ice, connect with new and old friends, and relax before the knowledge-packed conference.
The final Conference Agenda is to be announced, with the current draft promising insights about the future of Gaming in the Central and Eastern Europe, Compliance Challenges and Opportunities, Responsible Gaming, Blockchain, AI and Machine Learning, as well as Networking Sessions and the Evening Social Gathering to close the event in style and togetherness!
Zoltan Tuendik, Co-Founder and Head of Business of Hipther, stated about the upcoming event: "We are embracing the boundless possibilities of the future and the transformative power of technology in the gambling industry. Through the rebranding of CEEGC Budapest to GamingTECH CEE Summit Budapest, we herald a new era of excitement, innovation, and limitless potential. Join us this September in Budapest to explore the frontiers of gaming technology, as we pave the way for a future that will revolutionize the way we play, engage, and win".
GamingTECH CEE 2023 Registration is Now Open!
→ Don't Miss the Early Bird Rates & Stay Tuned for the Combo Pass that is coming soon!
Hipther's MARE BALTICUM Summit Delights 150+ Attendees, Sets Stage for Major Budapest Rebrand!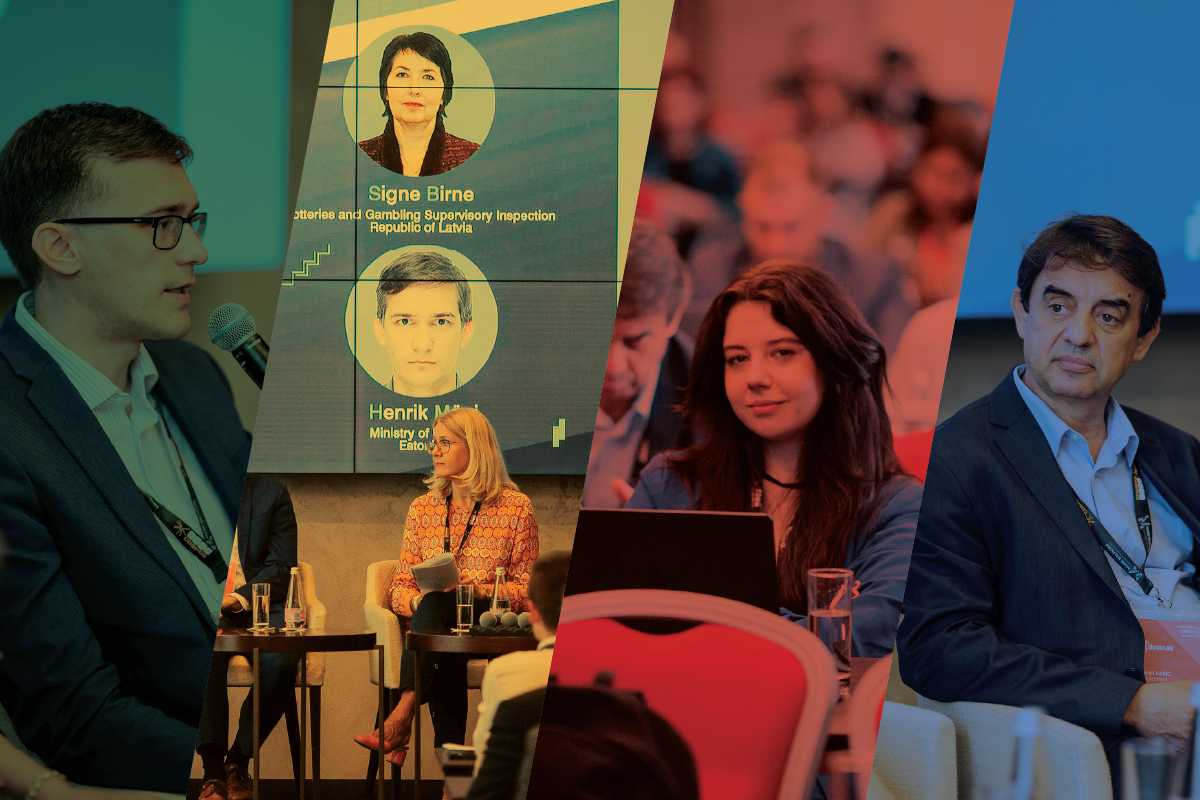 Reading Time:
5
minutes
MARE BALTICUM Gaming & TECH Summit 2023 took place between 15-17 May in Riga, thrilling a whopping 150+ attendees! The #hipthers organized a highly successful 2-day event that brought together gaming and technology executives, fostered knowledge-sharing, engaging discussion panels featuring 50 renowned industry experts, and provided valuable networking opportunities.
The 2023 version of the MARE BALTICUM Summit proved once again why it has been established as the Baltic region's most popular in-person gathering. Acclaimed professionals from the gambling, fintech, web3 sectors, as well as legal and sustainability experts and government officials, took the stage to educate the audience on the latest trends, news and innovations in gaming and tech in the Baltics and beyond.
All participants, speakers, top decision-makers and business influencers, enjoyed the special networking sessions prepared from the Hipther Team, ranging from constructive coffee breaks, delightful vegan lunches, and dedicated afternoon sessions, to the invigorating Morning Networking Run and special events like Karaoke and Blues parties to help guests unwind and connect!
As the premier event of Gaming and Tech in the Nordics and Baltics, the MARE BALTICUM Gaming & TECH Summit once again honoured the best of the best of both industries in the Baltic and Scandinavian Gaming Awards as well as the BTECH Awards. The achievements of accomplished companies in the region were recognized and celebrated across 36 Award Categories. The winners, as voted by the Summit participants, included some of the iGaming industry's star-studded brands and the most innovative Fintech companies, such as: Betsson Group, Evolution Gaming, Endorphina, EveryMatrix, Tom Horn Gaming, Altenar, Evoplay, Softswiss, Wazdan, Bankera, Gold Koi Coin and more
The conference buzzed with the one-of-a-kind, close-knit, and electric atmosphere the #hipthers are known for creating, and that sense of excitement and camaraderie was evident throughout social media:
The Rite NRG Team – Right Energy Sponsors for the event
Evoplay on winning Best Slots Provider in the Baltics 2023 and the MARE BALTICUM experience
Dr. Rakic Dean, on moderating The Baltic Blockchain Ecosystem panel
Katri Delimoge about her thought-provoking Fireside Chat with Jovita Gabnienė
Tom Horn Gaming on winning the Best Online Casino Provider in the Baltics 2023
Here's what MARE BALTICUM's esteemed guests said about the event:
"MARE BALTICUM facilitated meetings of gaming, tech and legal industry in a valuable even if uncommon mix. Can only wish for more events like this!" – Agneta Rumpa – Sorainen Latvia
"Exceeded all expectations, perfect opportunity to network and connect on a more personal note." – Lukas Burinskas – Covery.ai 
"The event was an excellent opportunity to connect with industry-leading stakeholders in the Baltics region" – EveryMatrix via LinkedIn
"It was a pleasure to be a part of such a vibrant and dynamic gathering, where we had the opportunity to meet industry colleagues and exchange ideas". – FeniBet via LinkedIn
"Many thanks to all the participants of the panel discussion and specifically to Zoltán Tűndik for providing a space for a pan-Baltic discussion, exchanging experience and ideas on how to drive Baltic fintech scene towards a more rapid development and growth!" – Fintech Latvia Association via LinkedIn
The 2023 edition MARE BALTICUM Gaming & TECH Summit was supported by the following sponsors: Tom Horn Gaming, EvoPlay, Nordic Gambling, Oddin.gg, nanocosmos, 7777 Gaming, Rite NRG, and Black Cat Card by Papaya
The #hipthers are thankful to our trusted media partners for sharing the great news about the Summit. We are especially thankful to Online Gamblers – the go-to hub for news, casino and sportsbook reviews, and Responsible Gambling education – whose Editor in Chief, Liga Tarasova, joined us to attend and cover MARE BALTICUM bringing her wonderful energy to the event!
Zoltan Tuendik, Co-Founder and Head of Business, commented about MARE BALTICUM 2023:
"Back in the office for a couple of days now and still struck by the magic of Riga. We extend our heartfelt gratitude to everyone who attended our enhanced MARE BALTICUM Gaming & TECH Summit and contributed to its success. The insightful content shared by our esteemed speakers over the course of two days has elevated communication between the Baltic states to new heights, paving the way for a better future.
A special thank you goes out to all those who showcased their vocal talents during the karaoke sessions, as well as those who joined in for an unforgettable singalong during the live blues set on the second evening. Your enthusiasm added an extra layer of excitement to the event.
We eagerly anticipate our return to the Baltic region and are thrilled to announce that the 2024 edition of the MARE BALTICUM Gaming & TECH Summit will take place in Tallinn. Stay tuned for the announcement of the dates, and be sure to keep a close eye on our events calendar or pre-register to receive timely updates".
Our amazing time together in Riga sets the stage for Hipther's next ground-breaking conference:
The classic CEEGC Budapest event which cemented our leadership in the region, returns with a major rebrand to "GamingTECH CEE Summit Budapest" on September 26th!
Join us at GamingTech CEE, the leading event for exploring the latest tech innovations in the gaming industry within Central and Eastern Europe (CEE) targeting the Balkans and D-A-CH regions.
Register Now at a Super Early Bird discounted rate for Delegate Passes (valid until 30th June) and the highly-coveted Combo Passes will be available soon at:
https://hipther.com/events/cee/regbudapest/
See you in Budapest!
London Blockchain Conference: Where iGaming Meets Blockchain Technology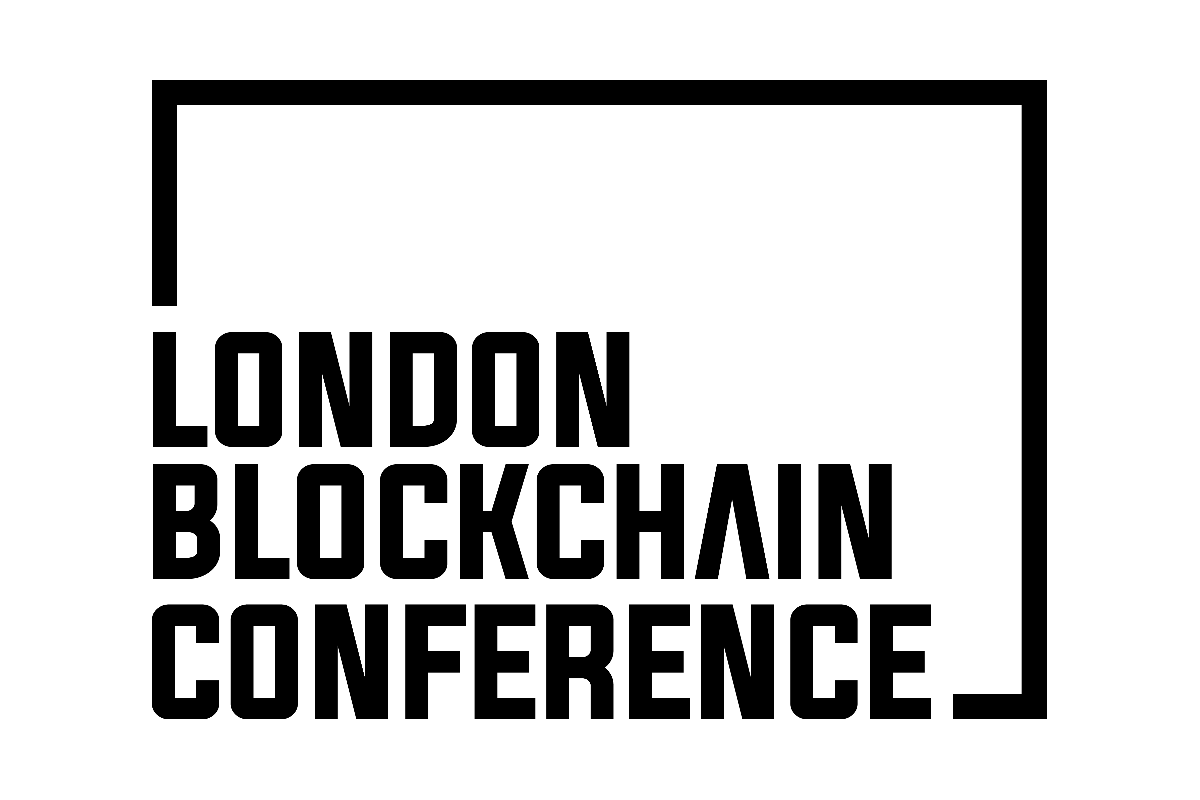 Reading Time:
2
minutes
If you are in iGaming, then you will want to attend the London Blockchain Conference at the Queen Elizabeth II Centre (QEII) in the heart of the capital between 31 May 2023 – 2 June 2023.
The iGaming industry is characterised by its rapid growth and tech-savvy platforms; however, it continues to face issues of fairness and trust.
So how does Blockchain help iGaming? Blockchain technology can vastly improve the iGaming industry. With issues like calculating odds, protecting and paying monetary stakes, slow settlement rates and high fees, data protection and digital security player Protection, and Safer Gambling plaguing the industry, Blockchain could be its saviour.
Integrating blockchain technology in iGaming platforms works to alleviate the issues mentioned above. Simultaneously, by establishing transparency and credibility as core components, such offerings enhance the industry's reputation. The main benefits of using Blockchain include:
Enhanced safety and security – Security is essential across all sectors, and iGaming is no different. Blockchain technology offers the iGaming industry enhanced safety and security.
Transparency and provable fairness – One of the biggest challenges facing every iGaming business is the question of trust. Blockchain resolves this by demonstrating a detailed, immutable account of all played games, staked bets and accounts, accessible via a public ledger.
Speeding up transactions at minimal fees – Players shouldn't have to wait more than a few seconds for a webpage to load or for a transaction to be processed. Blockchain makes this possible.
Privacy and anonymity – Most players want themselves and their accounts to remain anonymous and expect confidentiality. With Blockchain, your transactions are untraceable and use a digital footprint, and keys identify users.
Better odds and return to player – 'The house always win'. Unlike Blockchain, decentralisation and peer-to-peer transactions are two main features; this increases the odds and the total bet amount.
Easier auditing processes for regulators – Platform integrations with Blockchain serve operators and regulators in the iGaming. Blockchain was designed to be self-governing.
Join us at the London Blockchain conference and hear from the leading industry figures, including the Malta Gaming Authority representatives, the HM Treasury board, and the head of the Securities and Exchange Commission of the Philippines regarding their country's Blockchain and Digitization Initiative.
Other key panels of interest include the Future of Blockchain Tokens and Blockchain Venture Capital Investing.
With over 140+ speakers, the three-day conference will be this year's flagship blockchain expo for enterprise and government and will demonstrate this with insightful and engaging panels, presentations and keynotes.
As the world's leading technology-focused blockchain event, it aims to provide an avenue to discover the current emerging trends that help bring governments and enterprises onto the blockchain. Attendees can build relationships with influencers, developers and investors in the blockchain space, including iGaming. Attend the London Blockchain Conference and learn how to harness the potential of blockchain technology.