MINDWAY AI ANNOUNCES PARTNERSHIP WITH ANONYMIND TO ADDRESS GAMBLING ADDICTION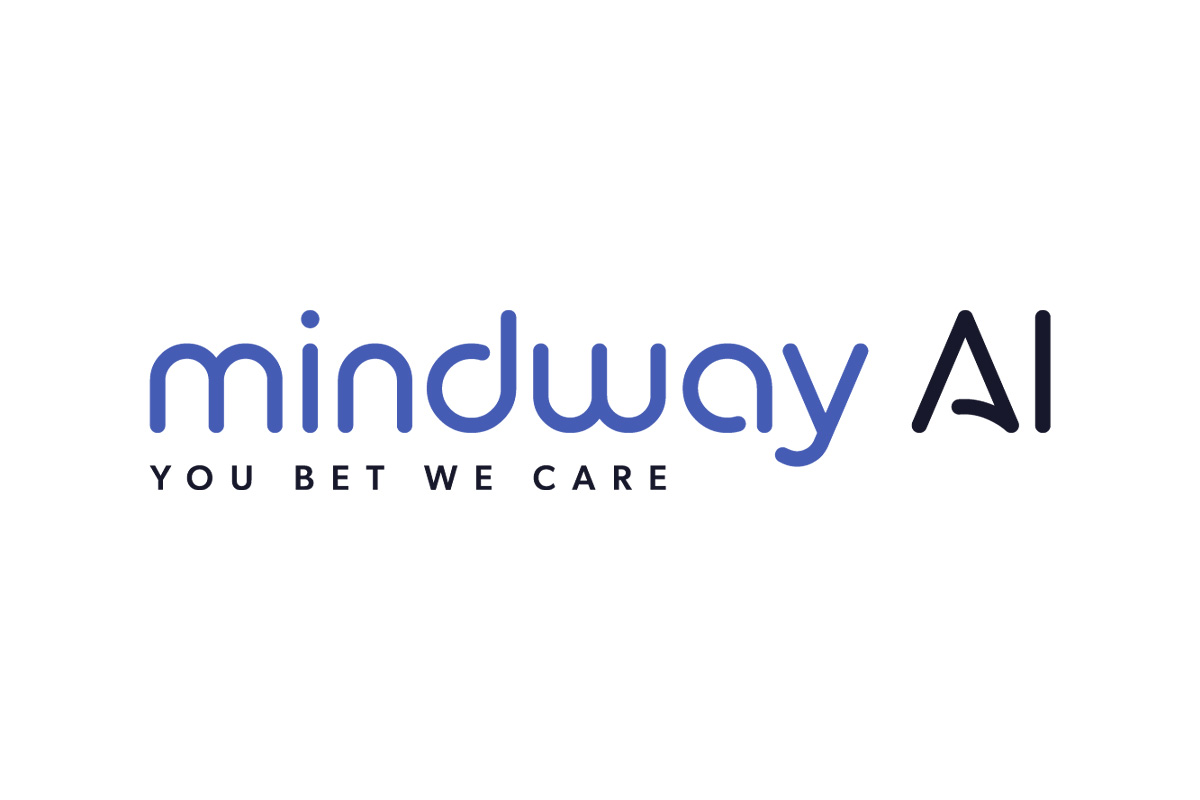 Reading Time:
2
minutes
Player protection software provider Mindway AI today announced a new partnership with AnonyMind, a pioneer in the field of gambling addiction treatment. This partnership brings together Mindway AI's advanced player protection technology and AnonyMind's expertise in problem gambling treatment to create a comprehensive solution for identifying and addressing at risk players and gambling addiction.
Mindway AI's innovative software is based on machine learning algorithms in combination with expert human psychologists' assessments to identify at–risk gambling behaviour. By analysing player data drawing upon insights from neuroscience and neuroimaging, the software is able to detect early warning signs of problematic behaviour and provide operators with actionable insights to help prevent addiction. This technology has already been widely adopted in the gambling industry, with Mindway AI's software being integrated into several major online gambling platforms in over 21 countries and reaching more than 6.5 million active players monthly.
AnonyMind, on the other hand, provides confidential, evidence–based and personalised psychological treatments for individuals struggling with gambling addiction. Their treatments are delivered by regulated and accredited Clinical Psychologists, utilising bona–fide treatment methods, such as high intensity cognitive–behavioural therapy, 3rd Wave CBT models, DBT informed approaches and EMDR. The organisation matches individuals to the right therapist, who will tailor the treatment, via a 'clinical formulation', to meet the need of the client. They also offer help to affected family members that may need support too.
By partnering with AnonyMind, Mindway AI will be able to offer their clients a complete solution for addressing gambling addiction. Operators who integrate Mindway AI's software will now have the option to provide their players with direct access to AnonyMind's counselling services, allowing them to take proactive steps to prevent and treat addiction. "At Mindway AI, we are committed to using our technology to help operators promote responsible gambling and prevent addiction. We are thrilled to partner with AnonyMind, who share our commitment to addressing this important issue." said Rasmus Kjaergaard, CEO of Mindway AI.
Andrew Plummer, Head of Partnerships, AnonyMind stated "This first of its kind partnership sees the integration of Mindway's market leading AI technologies with the AnonyMind CarePlus service to proactively identify problem gambling within an operators' network and provide independent, flexible and sustainable intervention support to prevent the escalation of harmful behaviours." "We look forward to this collaboration and the important insights that can be gained through truly independent early identification and intervention".
Nolimit City Looks to Grow, with their latest release, 'Gluttony!'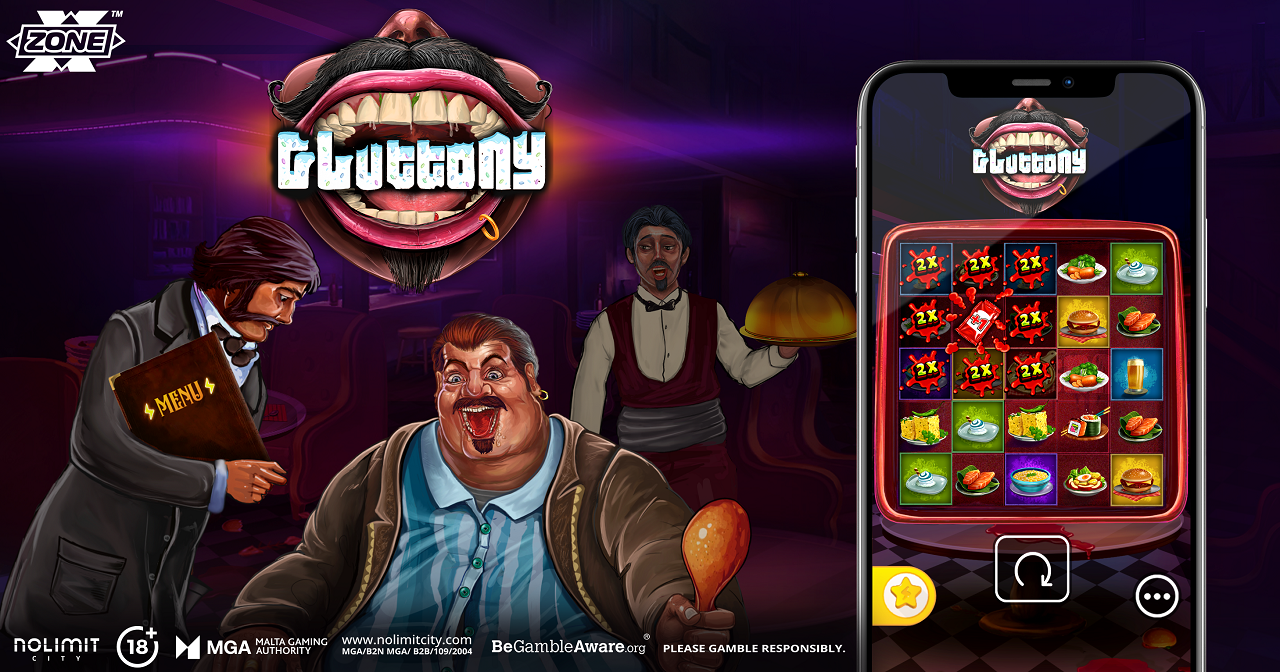 Reading Time:
2
minutes
Following their extensive "business trip" in the previous release, 'Whacked!', Nolimit City is now primed to shift gears and cater to the appetites of Nolimit Fans worldwide. The provider has built up a solid reputation for embracing the unconventional, with releases such as 'Road Rage', 'The Rave', and the more recent 'Walk of Shame' having turned the heads of many. Their next release, Gluttony – takes the cake – quite literally.
Gluttony, as the title implies, is all about the food – taking place at a hectic restaurant where staff are at the mercy of the fat protagonist – who hates choice and would rather opt to devour everything instead. The game's offbeat art style and its tongue-in-cheek soundtrack perfectly match the theme, rendering it a delightfully engaging slot.
The slot's base game plays on a 5×5 setup. Symbols can be upgraded with the 'Double Up!' and 'Quadruple Up!' features, and can be further amplified with Nolimit's latest mechanic, the innovative 'xZone™', which makes its first appearance in 'Gluttony'.
The game's piece de resistance would be the super freespin mode 'FEDCON 1' – a frantic 'crosslink ways' segment where collecting symbols not only rewards additional free spins but also boosts the protagonist's overall multiplier – allowing for some truly mouthwatering wins.
As with many of Nolimit's top-performing slots, 'Gluttony' is an 'Extremely Volatile' title. This indicates the potential for players to rack up substantial wins, satisfying the cravings of NLC Fans worldwide. Conquering Gluttony will trigger the 'Heart Attack' feature – awarding players the game's maximum theoretical payout of 32,000x the base bet!
Sebastian Hovenberg, Product Owner at Nolimit City, said:
"Pull up a chair, tuck in your napkins and let's dig in with Gluttony – a feast of innovation served with a side of eccentricity… This slot's perfectly seasoned and is sure to satisfy those who craves more NLC flavoured games. "
Booming Games has entered the Spanish market with TonyBet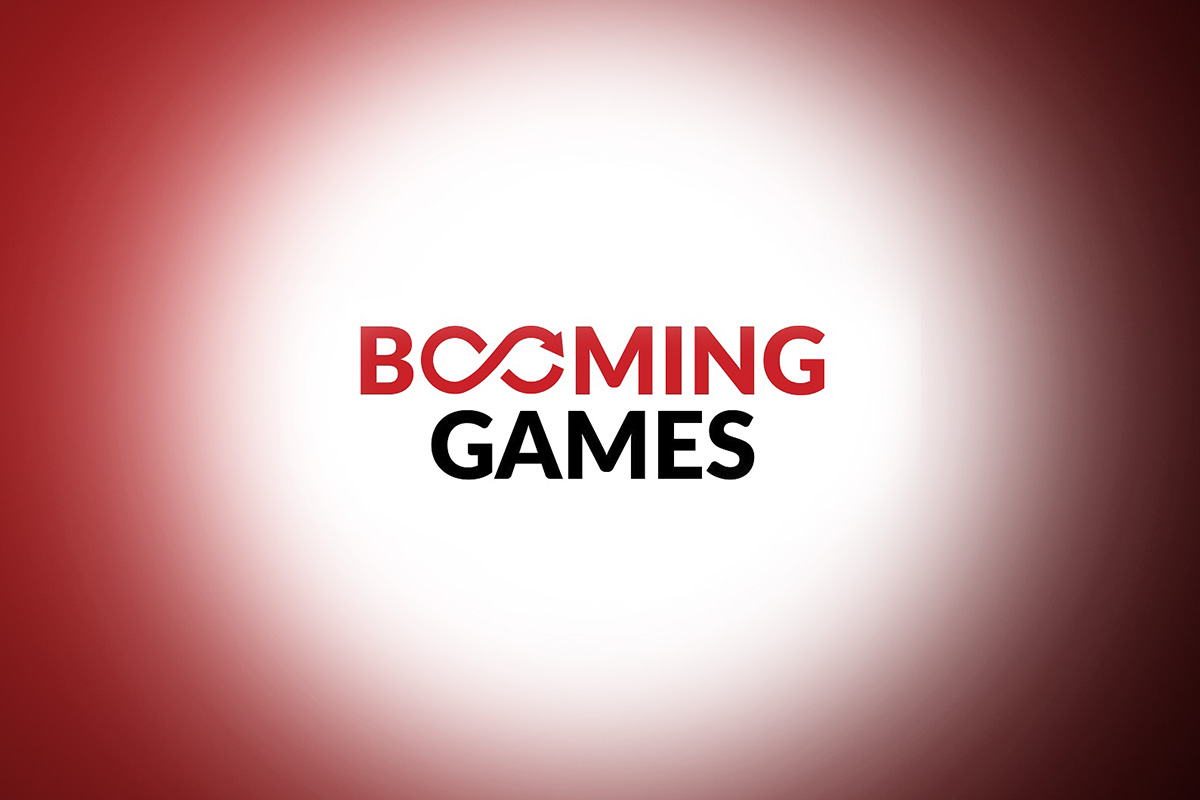 Reading Time:
2
minutes
Booming Games, an iGaming game developer experiencing rapid growth, has ventured into the Spanish market by establishing a partnership with the prominent operator, TonyBet.
This collaboration marks Booming Games' first entry into the Spanish market, showcasing its European expansion and presence.
Booming Games is delighted to announce the successful integration of five highly acclaimed titles, such as Megahops Megaways™, Buffalo Hold and Win, Cash Pig, The Wild Wings of Phoenix, and Crack the Bank Hold and Win with leading operator TonyBet. Spanish players can now enjoy these thrilling games, marking the beginning of an exciting collaboration. Additionally, there are numerous captivating titles scheduled to join the casino lobby in the near future.
By partnering with TonyBet, Booming Games strategically enters Spain, showcasing its ambitious expansion plans and its strategic approach to tap into the rapidly growing and promising European market. This collaboration represents Booming Games' initial venture into the Spanish market and reflects their ongoing expansion efforts as a creative iGaming content provider in various markets.
With TonyBet's regional expertise and Booming Games' cutting-edge gaming solutions, this partnership guarantees players an unparalleled and unforgettable gaming experience.
Frederik Niehusen, Chief Commercial Officer at Booming Games, said: "The collaboration with TonyBet, the forefront of the gambling industry, is a momentous achievement for our company. TonyBet sets itself apart by providing the safest, fairest, and most trusted online betting environment for players worldwide. This partnership will greatly strengthen our presence in the Spanish market."
Davis Skulte, Key Account Manager at TonyBet, said: "We are thrilled to welcome Booming Games on board, a leading game provider that offers an exciting and diverse range of games. We have full confidence that their offerings will meet the needs of our players. We eagerly anticipate the development and prosperity of this partnership, which we believe will benefit both parties".
Red Rake Gaming partners with Jacks.nl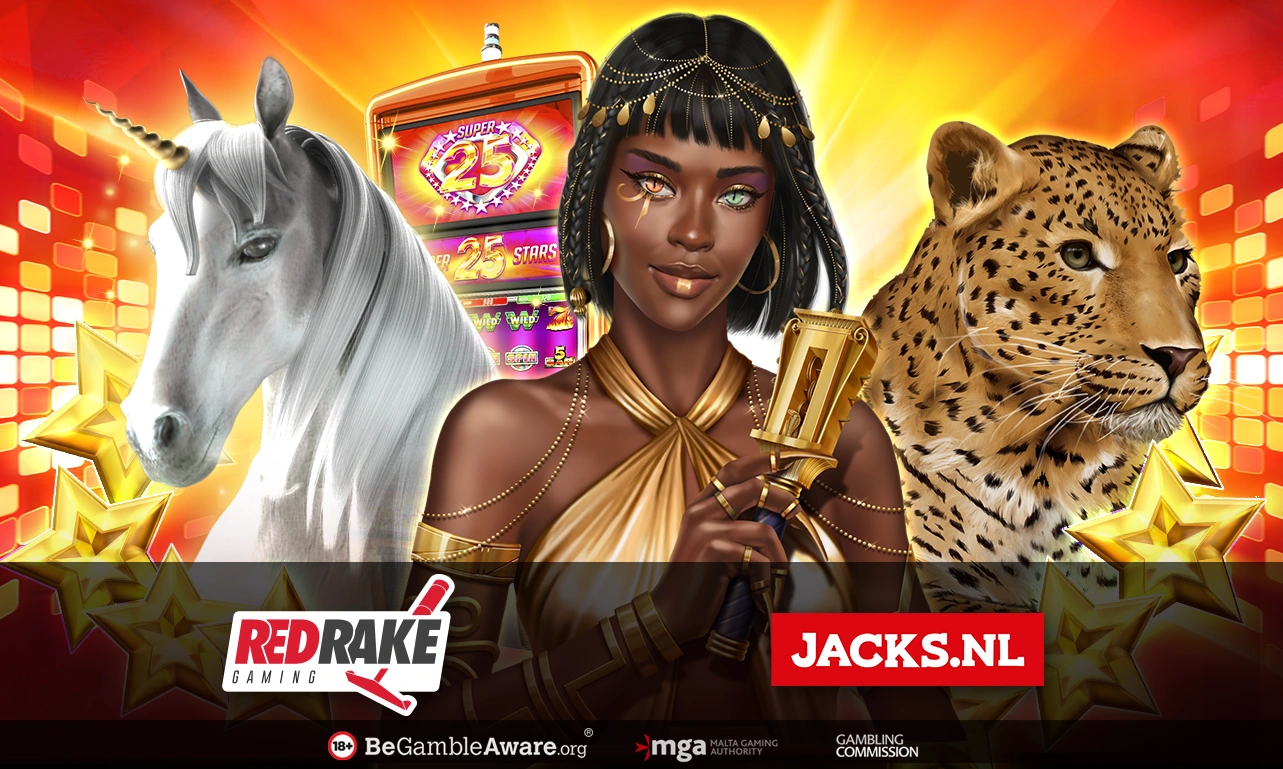 Reading Time:
2
minutes
Premium casino content supplier, Red Rake Gaming, has partnered with JOI Gaming who will launch in the Dutch market in June 2023 across JACKS.NL's players, further solidifying Red Rake Gaming's foothold in the Netherlands.
JACKS.NL will launch a diverse selection of Red Rake Gaming's localised top-performing games in the Dutch market, including its record breaking Super 25 Stars.  This is one of Red Rake Gaming's non-stop, action-packed slot which combines feature games and bonus rounds from all its predecessors in the Super series of games, all of which have been very well received in numerous casino/arcade cultured markets.  Additional titles from the Red Rake Gaming's diverse suite of games includes Lady Forest; giving players a million ways to win, Guardian of Ra, 2 Kings of Africa, and Medusa Hunt all of which continue to hold top spots across the Red Rake Gaming global network.
Red Rake Gaming continues to increase its Dutch presence with this new partnership, adding to its already large client portfolio. The feature-rich and engaging content is fast becoming a favourite among the Dutch players.
Nick Barr, Managing Director for Red Rake Gaming Malta, commented on the partnership stating: "We could not be more thrilled to partner with JACKS.NL, who are a dominating force in the Dutch market thanks to their player first approach and delivery of the best service to their players. We are very confident the Red Rake Games will play a strong part in JACKS.NL's continued growth and delighted to work with all the team at JOI Gaming. " 
Sjoerd Kranz, Head of Gaming and Retention at JOI Gaming, commented: "We are delighted to start offering the games of Red Rake Gaming to our players in the Dutch market. The experience, love and attention to detail the Red Rake team has put into their games is showing and converting into an optimal playing experience. Offering these games on JACKS.NL will enhance our portfolio even more and create a strong extension to the product offering on our platform."