Week 25/2023 slot games releases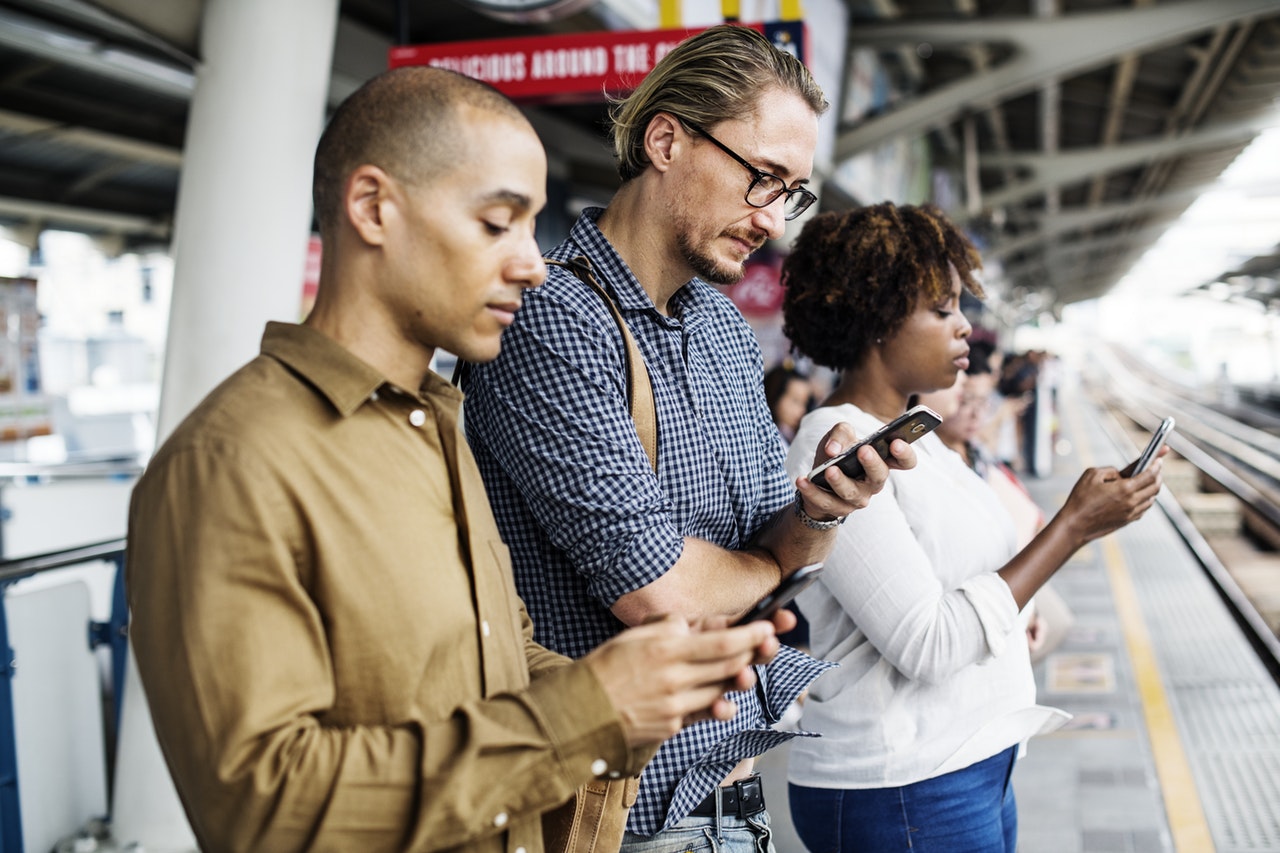 Reading Time:
6
minutes
Here are this weeks latest slots releases compiled by European Gaming
Belatra Games, the specialist online slots developer, is encouraging players to take a trip to Egyptian times and enjoy its Mummyland Treasures game. This special game begins by showing 21 tiles in the centre with two rows at the top and then another two at the bottom that are originally sealed in stone. Winning spins above the shown symbol will smash through the rock and then new symbols replace them.
Pragmatic Play,  modifies wilds with numerous game-altering features in its latest slot release, Fat Panda. An Asian-inspired aesthetic is present across the title's 5×3 reels, which are home to numerous symbols in keeping with the overall theme of the slot, including fans, lamps and golden coins. If these symbols match across Fat Panda's 20 paylines, a win is awarded.
Pragmatic Play, invites players on a fishing trip like no other with Big Bass Amazon Xtreme™ . The latest release in the Big Bass franchise sees familiar symbols and gameplay return to the 5×3 reels, this time being joined by new symbols that must form a matching combination across 10 paylines to award a win.
GAMOMAT, has unleashed its red hot Ember Wilds sequel, 20 Ember Wilds. This highly anticipated follow-up carries a 5×3 design that shines thanks to its captivating graphics that fans will instantly feel an affinity for. What sets this classic title apart from its popular predecessor, 5 Ember Wilds, is the impressive 20 paylines now available.
Evoplay, takes players on a virtual Sin City trip in its new game, Neon Capital. Immersing players within the dazzling streets of the city, iconic Vegas slot symbols saturate the gameboard including shamrocks, diamonds and horseshoes, set across 5×3 reels. During the exciting Bonus game, a Skyline symbol can appear with multipliers attached, ranging from 2x to 200x, which are collected by the Las Vegas Wilds to boost winnings.
4ThePlayer is thrilled to unleash its latest game, 5 Doggy Dollars, setting players on a thrilling journey with the top dogs of the gaming world! Engage in a wild adventure with these winning woofers, enjoying the innovative MONEY WAYS™ system where the leading canines carry cash prizes. With any prizes landing on winning symbols, your wins are let off the leash! The excitement continues when you land a Collect symbol, which awards all cash prizes visible on the reels!
Mancala Gaming has released its new game Buffalo Goes Wild. The game transports players to the majestic landscapes of the North American Prairies and The Great Plains, where the buffalo reigns over other wild animals in the untamed wilderness.
Push Gaming delves underground in search of riches, in its latest slot release Crystal Catcher™. Initially launched on an exclusive basis with the tier-one operator Kindred Group, Crystal Catcher is now available across all its operator partners. The title is set across 7×7 reels and features different coloured gems as its symbols. These must form an adjacent, matching combination of five or more gems to award a win
PopOK Gaming announced the launch of its latest video slot game, Wukong. The new game promises a journey for players to the land ruled by the mighty Monkey King. With a 5×3 panel featuring 243 pay ways, Wukong features exciting symbols, including Wilds that can land on any reel and substitute for all symbols except the Bonus Symbol. Players who hit 6 or more Bonus Symbols trigger the special Wukong feature.
Nailed It! Games, an independent Krakow-based games studio, has partnered with numerous prominent operators to exclusively release its highly anticipated game Dog Days, two weeks ahead of its network launch. Dog Days is played across five reels and allows players agency over how they engage with the title, offering three different types of bets that directly impact numerous game-altering features.
Yggdrasil, has teamed up with Bulletproof Games to deliver a symphony of winning combinations in its latest musical masterpiece Diamond Symphony DoubleMax™. The thrilling 5-reel, 20 payline slot not only boasts a memorable score and hypnotic visuals, but utilises the popular Game Engagement Mechanic (GEM) DoubleMax to give players the chance to win up to 20,000x their stake by way of a lucrative free spins bonus and the Cascade+ mechanic.
This month, hotshot software provider, Swintt, is advising players to brace themselves for an electrifying gaming experience as they unveil the latest all-action addition to their celebrated slot selection in Electric Elements; a new cluster pays title that's fully-charged with features. Played out across an elongated 5×7 set of reels, Electric Elements is perfectly proportioned to be enjoyed on mobile devices in portrait mode and features a deep space/elemental guardian theme.
Play'n GO's Rascal Riches is here: adding this new 5×3 slot to their collection of purr-fect animal titles. The story follows three rogue racoons – comically disguised in a trench coat, moustache and fedora – as they plot the heist of the century, one Golden Trashcan at a time.
Blueprint Gaming's serially successful hit game series returns for its latest iteration with pots of fortune-boosting features in Luck o' the Irish Go For Gold. The studio's perennially popular Irish-themed slot sees the introduction of three or more adjacent characters paying a win while landing any number of mystery symbols reveals a different random icon, including the sought-after rainbow symbol.
AvatarUX is journeying to an enchanted wonderland in latest launch PixiePop™. Featuring the ever-popular PopWins™ mechanic that has become a staple of AvatarUX's content, every spin will increase reel height, while more symbols fall from above. In base play, the reels can reach up to six symbols tall, offering significantly boosted paylines.
3 Oaks Gaming, has added to its classic Hold and Win offering by launching Tiger Gems, exhibiting the unique Fortune Slide round. Players embark on an enchanting journey to the majesty of India, venturing from the grand Taj Mahal to the exotic jungle in search of those incredible gemstones.
Slotmill, is thrilled to announce the release of, Sweet Spotz. Packed with exciting features, Sweet Spotz is set to be a player favourite with its captivating gameplay and incredible winning potential. Sweet Spotz takes players on a mouthwatering adventure with its 6 x 6 grid. The game introduces jumping cupcake wilds together with Multiplier Sweet Spotz. With a jaw-dropping maximum win of 10,000 times the bet, players are in for a treat.
Playson, the fast-growing digital entertainment supplier, has bolstered its captivating Hold and Win offering with Empire Gold, which includes a comeback for the popular Treasure Chest feature. Players are taken on a journey back to ancient Rome, as they turn into heroic legionnaires in a bid to become victorious on the battlefield.
Stakelogic is taking players to the wild plains where the big-win bison roam free in its latest blockbuster video slot launch, Bison Blocks. This is a slot where the bonus features come at players like a stampede and include cascades, wilds, free spins and multipliers. Bison Blocks is set across six reels and four rows with 4,096 paylines active. In the base game, the cascade feature sees all losing symbols removed with new symbols dropping into their place to form additional win combos.
Kalamba Games tackles various Viking deities in its latest mythological adventure Heimdall's Gate. Progressive free spins underpin this Norse voyage, which is set across 6×4 reels. Symbols including Frost Giants, Freya and Heimdall himself must form a matching combination across the title's 4096 winning ways to unlock a win.
Behind The Popularity of Online Casino Games in Europe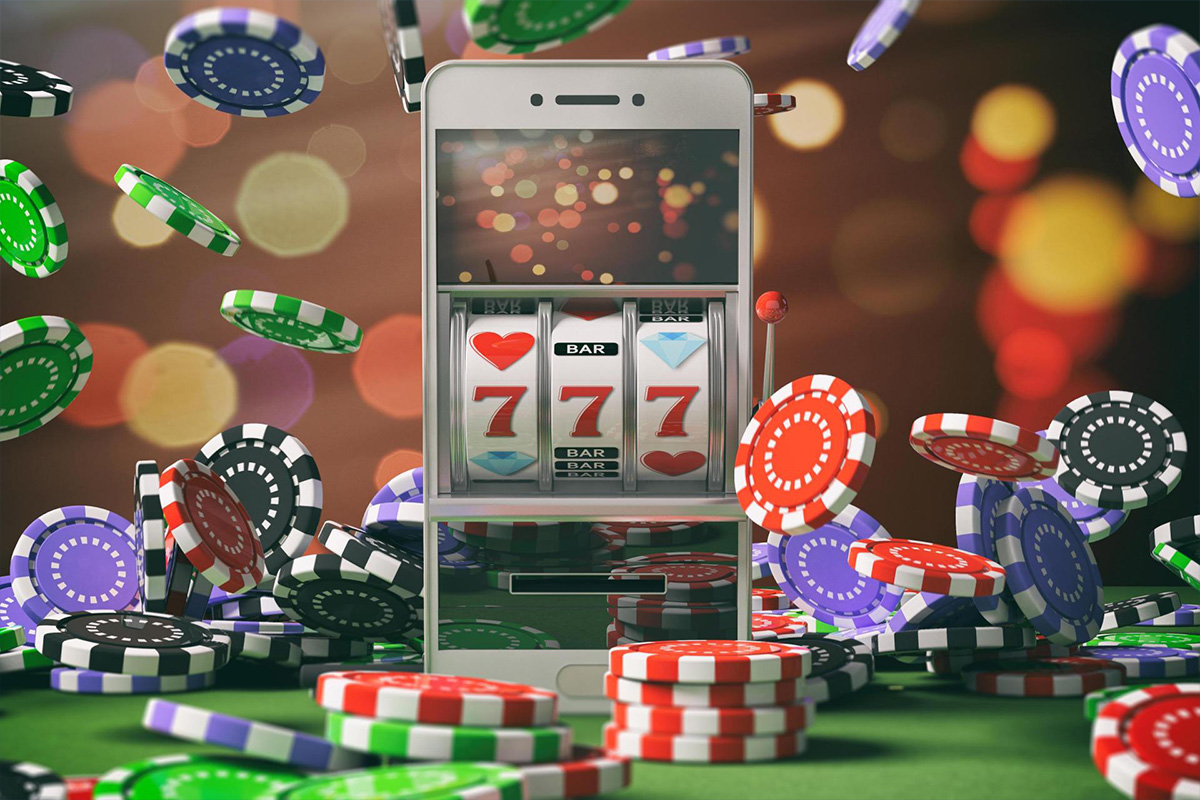 Reading Time:
3
minutes
In recent times, Europe's gaming landscape has experienced a notable increase in the popularity of online games, significantly altering the gaming dynamics across the continent. Online casino games have gained increased interest due to their accessibility, wide selection of game offerings and integration of cutting edge technologies. Online platforms which provide games combine classic casino gameplay with cutting edge digital elements to attract players of all backgrounds.
Trends in European Online Gaming
Due to affordable smartphones with Internet access, Europe's online gaming market is experiencing exponential growth. This evolution has led to a diverse range of gaming experiences, from casual to complex titles, enhanced by the freemium model which offers free gameplay with optional in-game purchases. This approach has resulted in an expanded player base and more inclusive gaming community.
Europe's gaming environment is greatly benefited by its cutting edge technological infrastructure. Fast internet and advanced gaming devices give gamers access to an experience they will find truly immersive.
European game development is distinguished by its creative prowess, leading to the creation of several globally acclaimed games. During the early part of 2023, Europe's gaming market was dominated by several bestsellers, including "Assassin's Creed Valhalla" and "Far Cry 6" by Ubisoft. These games demonstrate the creativity and appeal that European developers bring to global gaming.
The gaming landscape has been profoundly impacted by the shining esports sector. Esports events draw substantial crowds, effectively transforming gaming into a sport enjoyed by spectators. Investments in esports infrastructure and the attraction of sponsorships have been key drivers in the growth of the gaming sector. Gaming has transformed from an individual passion into an engaging community activity, providing shared experiences among gaming communities.
Innovations in Online Casino Gaming
The European online casino landscape is continually evolving, driven by technological advancements and the introduction of unique game offerings. These innovations are not just about enhancing visuals or gameplay, they also focus on creating a more engaging, personalized and interactive gaming experience.
One trend worth noting is the increasing convergence between augmented and virtual reality technologies. Immersive technologies transport players into realistic casino environments that recreate an experience similar to being physically present at a casino. Live dealer games represent another significant innovation, offering both convenience and authenticity of live action for players to interact with dealers and opponents in real time.
Artificial Intelligence algorithms monitor player behavior and preferences to provide customized game recommendations and experiences to each individual player. This personalization not only enhances player engagement,  but also helps in responsible gaming initiatives by monitoring player habits and offering support when unusual patterns are detected.
Blockchain and cryptocurrencies provide additional security and anonymity when conducting transactions, offering enhanced protection and anonymity when conducting business. This technology ensures players of the security and integrity of their financial interactions, creating trust within the platform.
These technological innovations are creating a new era in European online gaming. Games also cater to players' varying preferences and offer them a safe, exciting and tailored gaming experience. This evolution is central to the growing appeal of online casinos in the European gaming market.
Player Experience and Community
Online casino gaming in Europe has quickly become an essential hub of vibrant communities. These platforms enhance player engagement by fostering a sense of belonging and interaction among players. With the chat features and multiplayer games, players can connect, exchange information and form new relationships. Socializing transforms an activity from a solitary pursuit into a communal experience.
Community plays an essential part in online casinos, with players joining forums and social media groups on Twitter or Instagram to discuss strategies, share wins and offer support. These interactions create a supportive environment, enhancing the overall gaming experience. Tournaments and leaderboards add an exciting element, encouraging participants to engage more deeply with the community.
These platforms have become vibrant social ecosystems where players not only play games together, but also connect and expand alongside one another. This communal dimension has become a core element of their appeal, elevating online casino games from mere entertainment to an integral part of the gaming community's social landscape.
The Future of Online Gaming in Europe
Projections for the European online casino gaming sector suggest a trajectory of rapid growth. Artificial Intelligence, Augmented Reality and Virtual Reality technologies promise to transform gaming experiences by creating engaging environments. Social gaming promises to play an increasingly significant role, with community driven features and multiplayer formats providing more engagement. Integrating blockchain technology could revolutionize security and trust in online transactions. Online casino gaming will remain an influential presence in European gaming culture quickly adapting to technological advances and shifting player preferences.
Aspire Global Facing Pair of Legal Battles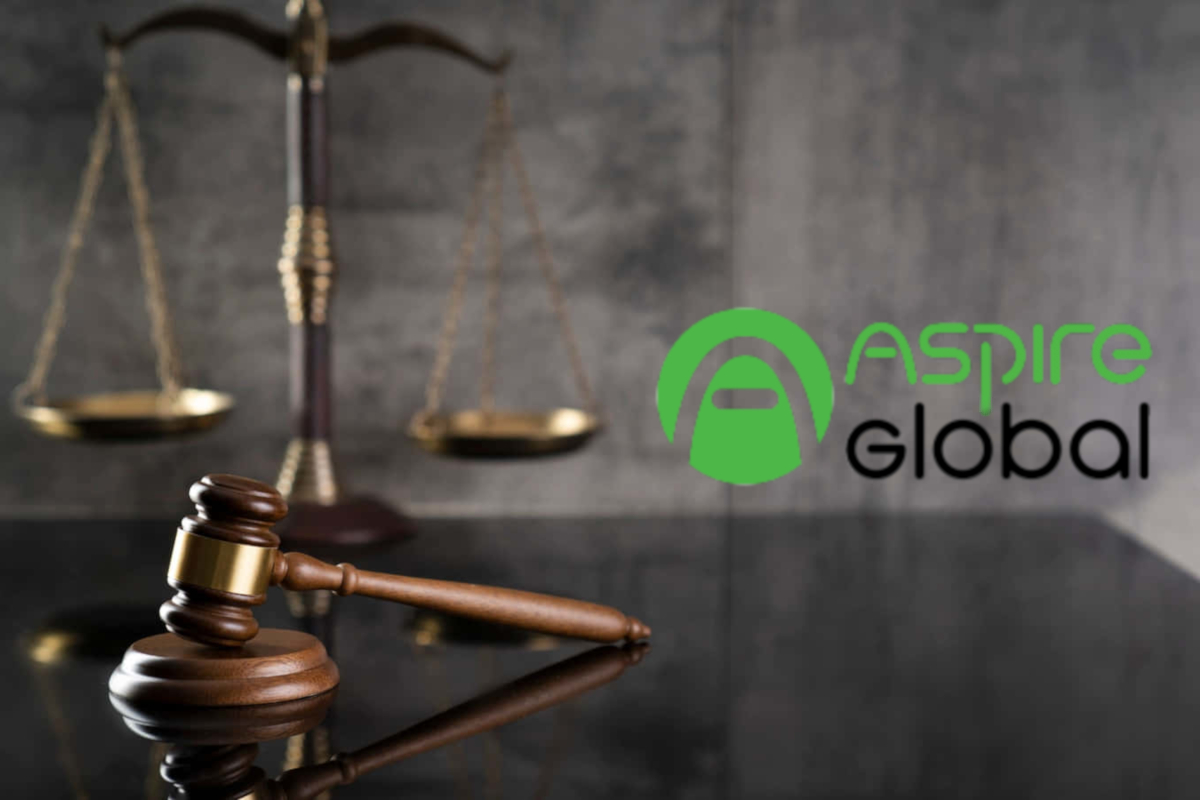 Reading Time:
2
minutes
Prominent online gaming software and platform provider Aspire Global has been named as the defendant in a pair of court cases that could potentially result in it being ordered to pay compensation totaling up to €101 million ($109 million).
In the first complaint, Aspire Global is being sued in the United Kingdom by the founders of sports betting software, solutions and services provider BtoBet, Alessandro Fried and Igor Lestar, for €36 million ($39 million). This pair inked a deal in 2020 to sell their company to the Malta-based defendant in exchange for an upfront payment of some €20 million ($21.6 million) as well as an earn-out consideration tied to future earnings before tax.
However, Fried and Lestar through their Sousa Enterprises Limited and Eltsar Limited entities are alleging Aspire Global, which was last year acquired by NeoGames as part of a deal worth some €402.3 million ($423.5 million), violated the terms of this share purchase agreement by spending too little and not charging enough so as to deliberately decrease revenues and the subsequent earn-out sum.
The complex case with its many intricacies is not expected to go to trial before 2025 but could well result in Aspire Global being ordered to pay more than the €36 million headline figure. The financial implications are even more concerning as the defendant's NeoGames parent is currently in the process of being acquired by Aristocrat in an arrangement valued at north of €1 billion.
In the United States and Aspire Global has also been separately named as the offender in an action brought by Ebet Incorporated, which is the operator of the Karamba, Griffon Casino, Hopa, Generation VIP, Scratch2Cash, Gogawi, Dansk 777 and Bet Target iGaming brands. This Nevada action is seeking some €65 million ($70 million) embracing compensatory damages, punitive fines and other financial penalties to be proven at trial and moreover names AG Communications and other affiliated entities as defendants.
Ebet Incorporated acquired specific business-to-consumer (B2C) assets and associated websites from Aspire Global in 2021 and simultaneously entered into a 'white-label' operator agreement embracing collaborative efforts on the future running of the purchased assets. The plaintiff is claiming the defendants breached these deals by manipulating their books to falsify and overstate active player data and exaggerate the health of the acquired properties.
As if this wasn't bad enough, Aspire Global is furthermore being accused by Ebet Incorporated of violating the terms of the agreements by materially failing to maintain necessary operations in Germany, falsifying records and violating industry regulations. The allegations could potentially shape the future trajectories of these companies as they also run to reputational harm, fraud, breach of contract and other unnamed violations due to be proven during the course of the trial.
Secure and Streamlined: PlaytestCloud's launches Live Playtesting for Game Developers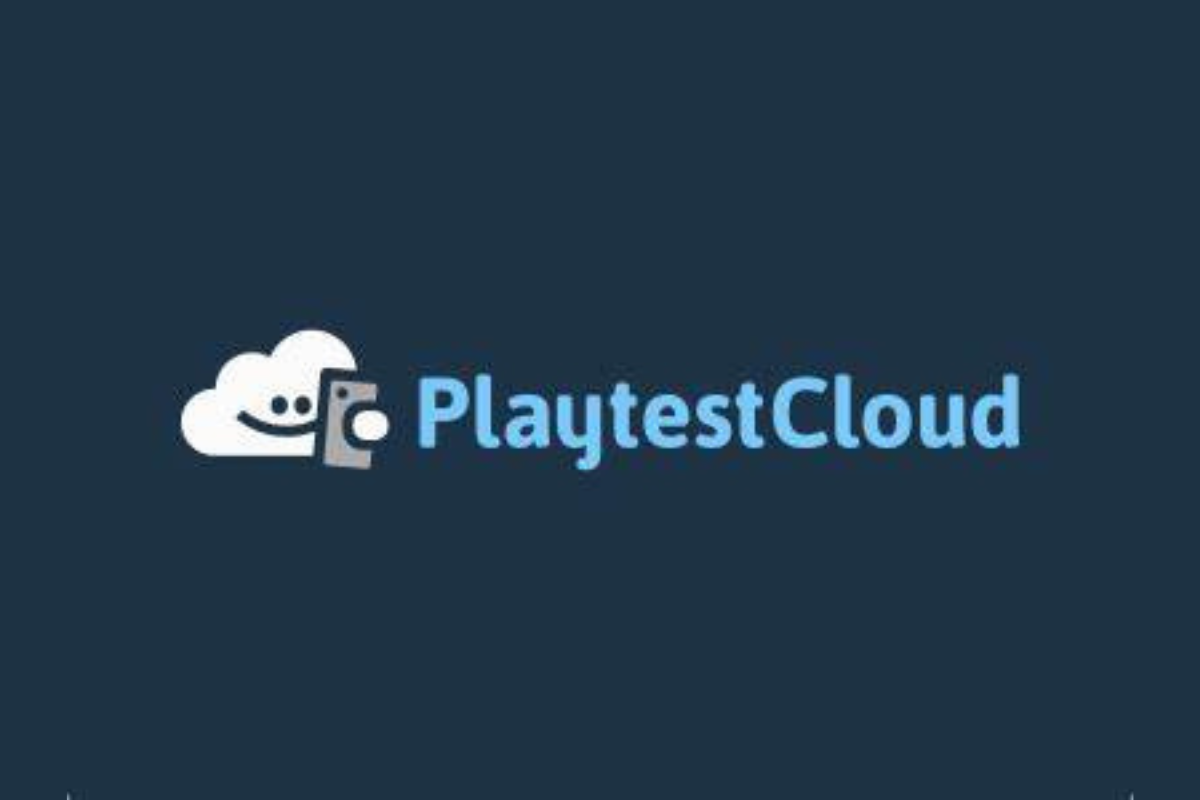 Reading Time:
2
minutes
Berlin-based PlaytestCloud's newest addition lets game developers quickly and easily run live playtesting sessions thanks to its biggest feature update so far
Berlin, 5 December – PlaytestCloud, the dedicated platform for game developers to gather player feedback and insights for their mobile games, has launched the first live, moderated playtesting service built from the ground up to meet the specific needs of game companies. The new feature – simply called Live Playtesting – allows game developers to run live playtesting sessions over a secure video link with gamers drawn from a pool of more than one million pre-approved playtesters worldwide – or invite their own playtesters using the 'Bring your own Player' feature.
The new Live Playtesting feature is fully moderated, meaning that the developer or publisher can test directly with the players, guiding them through the playtest and asking questions as they go. All the logistics of recruiting and scheduling the sessions are handled by PlaytestCloud, including recording, transcribing and analysing the session to capture the key insights.
Testing and player feedback are crucial aspects of game development, and the ability to observe and interact with players in real time while they play is especially valuable. However, this has traditionally been costly and time-consuming to coordinate, making it inaccessible for many smaller and medium-sized developers.
PlaytestCloud's Live Playtesting has been built from the ground up for the games industry; developers can specify what type of player they'd like to talk to and when, and PlaytestCloud takes care of logistics such as NDAs and payment for the testers and even ensure that game builds are pre-installed in a secure testing environment to make sure no time is wasted.
"Playtesting directly with your players and being able to watch exactly how they feel and react to your game in real-time is the best possible feedback tool – which is why this is possibly our biggest feature launch so far," said Christian Ress, Co-Founder at PlaytestCloud. "Live playtesting has been our most requested feature from our customers, so when we found that there was nothing else like this available to developers, we set out to create the best possible service, fully integrating it into our platform so that it seamlessly works alongside all our existing features, from simple surveys to AI-Powered Analysis."
Before today's launch, PlaytestCloud has been trialling Live Playtesting with several existing customers, including UK studio Included Games:
"PlaytestCloud has been essential to our development process, and Live Playtesting itself is a game changer. The ability to just schedule and jump into a live playtest allows us to gather more insights than ever, making iteration and testing faster and more efficient. Along with that, the fact that everything happens with no work from our side and inside the platform makes it both easy to use and very, very convenient," said Michael Heywood, Co-Founder and CEO at Included Games.
The new Live Playtesting feature is intended to be an extension of the existing PlaytestCloud platform, which is already the most comprehensive set of testing and feedback tools available to game developers. Live Playtesting is also designed to be collaborative, allowing colleagues from different teams or based in other locations to join in on live playtests and easily share the insights and post-session recordings.
Perhaps most importantly, Live Playtesting is linked to PlaytestCloud's player panel, which has more than 1 million pre-vetted players from around the world. This means that developers can quickly set up live playtesting sessions with gamers that are specifically chosen based on demographics and game preferences, matching the right players to the game being tested.