Habanero squeezes for juicy rewards in its latest release Tooty Fruity Fruits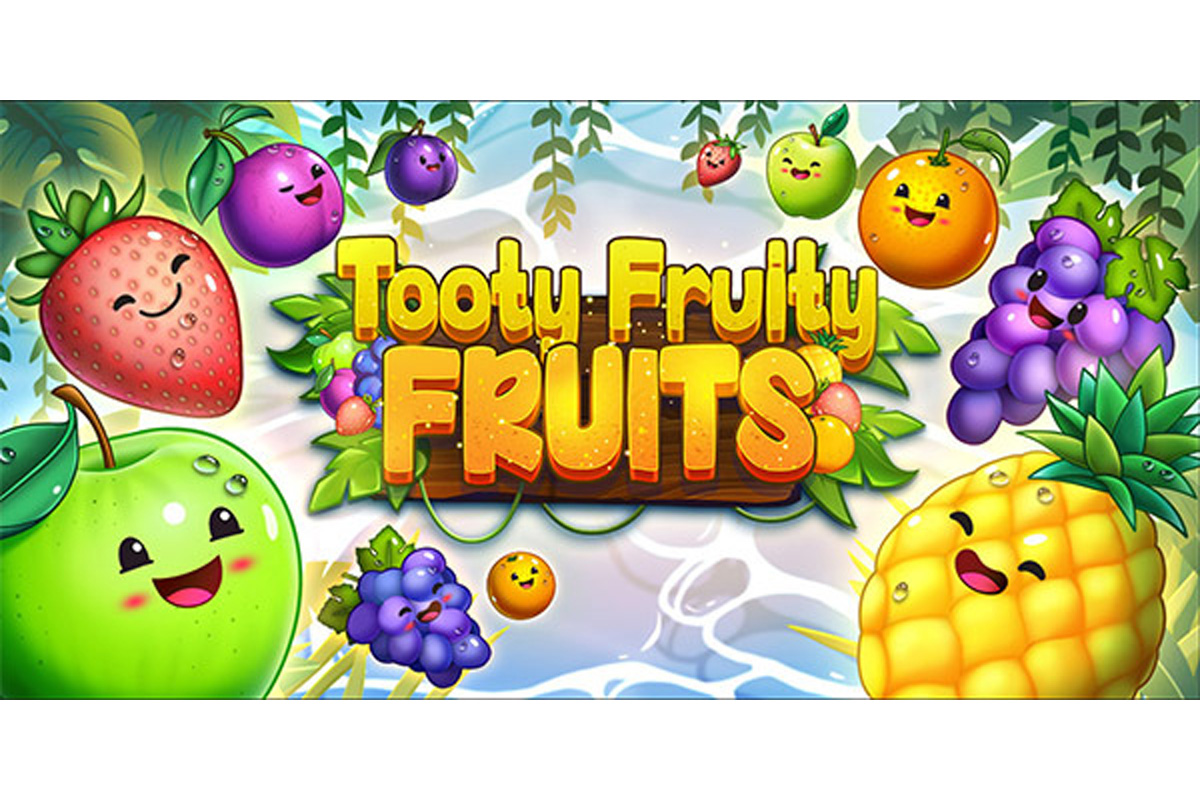 Reading Time:
< 1
minutes
Premium slots and tables game provider Habanero has unveiled its latest slot with a tropical twist, Tooty Fruity Fruits, bursting with exciting features and multiple ways to win.
Immersing players in a tropical paradise set out across 5×3 reels, an array of animated strawberries, plums, pineapples, oranges, blueberries, and green apples make up the game's symbols.
Awards from matching combinations can be boosted by the inclusion of cascading reels, with the tumbling process continuing until there are no more winning combinations left.
Wilds are also in play which can substitute other symbols on the board and increase win potential.
The game's multicolour grapefruit scatter symbols award the mouth-watering Free Spins game which can be retriggered for a total of up to 45 Free Spins in a single game.
During this round, multipliers increase incrementally with every winning combination, edging players closer to the 5000x maximum win.
Releasing two new slots a month, the studio's latest release follows June's hit titles Crystopia and Siren's Spell.
Commenting on the release, Toni Karapetrov, Head of Corporate Communications at Habanero, said: "Tooty Fruity Fruits puts a summer spin on a timeless casino theme. With animated tropical fruits, our new title gives players an extra burst of excitement with cascading reels and multipliers in the Free Spins game.
"Bringing a new lease of life to a simple theme, we are delighted to share our latest innovation with players around the globe." 
In a highly successful 12 months, Habanero has signed multiple deals with major European operators, including Betsson, Snaitech and Betway.
The studio has also further reinforced its leading position as a tier-one supplier with the consistent delivery of award-winning content, with Tooty Fruity Fruits primed to be another fan favourite.
Delasport Signs a Sportsbook Deal for 3 Esports Entertainment Group Brands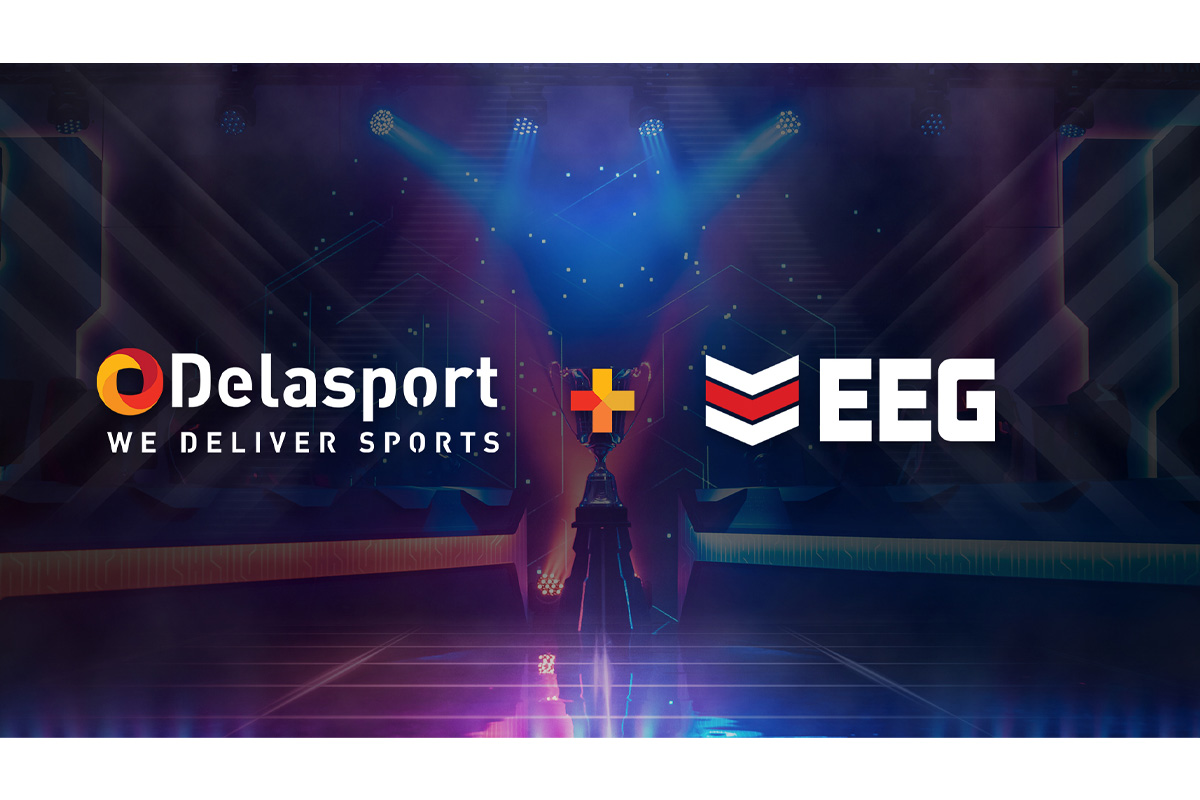 Reading Time:
< 1
minutes
Renowned iGaming software supplier Delasport is about to power up 3 of Esports Entertainment Group's (EEG) brands with its Plug & Play Sportsbook iFrame. The brands, part of EEG's portfolio, are JustWow, CasinoJefe, and Vie.
Delasport will support this leading "esports-focused" operator in MGA-regulated territories. The agreement allows all three brands to expand beyond their casino audience with ease. Adding a sportsbook to a casino website opens up a brand-new revenue stream and helps retain players who are interested in both verticals.
"Partnering with an industry giant like EEG is yet another milestone in Delasport's growing track record of successes. We are proud to be able to provide our modern sportsbook solution, boosted with player personalization and engagement tools, to a company with such vast experience," says Delasport's CEO, Oren Cohen Shwartz, regarding the company's latest deal.
The excitement is shared by both parties as EEG's CEO Alex Igelman also comments on the news:
"Partnering with Delasport represents an exciting opportunity for EEG to broaden its offerings to a whole new set of players in key markets where sports betting is exceptionally popular. We are eagerly looking forward to seeing the positive impact and growth this integration brings to our brand. Delasport has been a great partner every step of the way. We feel safe in entrusting the new sportsbook branches to them and their Plug & Play iFrame solution."
TUNDRA'S NEW 'TEAMMATE' UNVEILED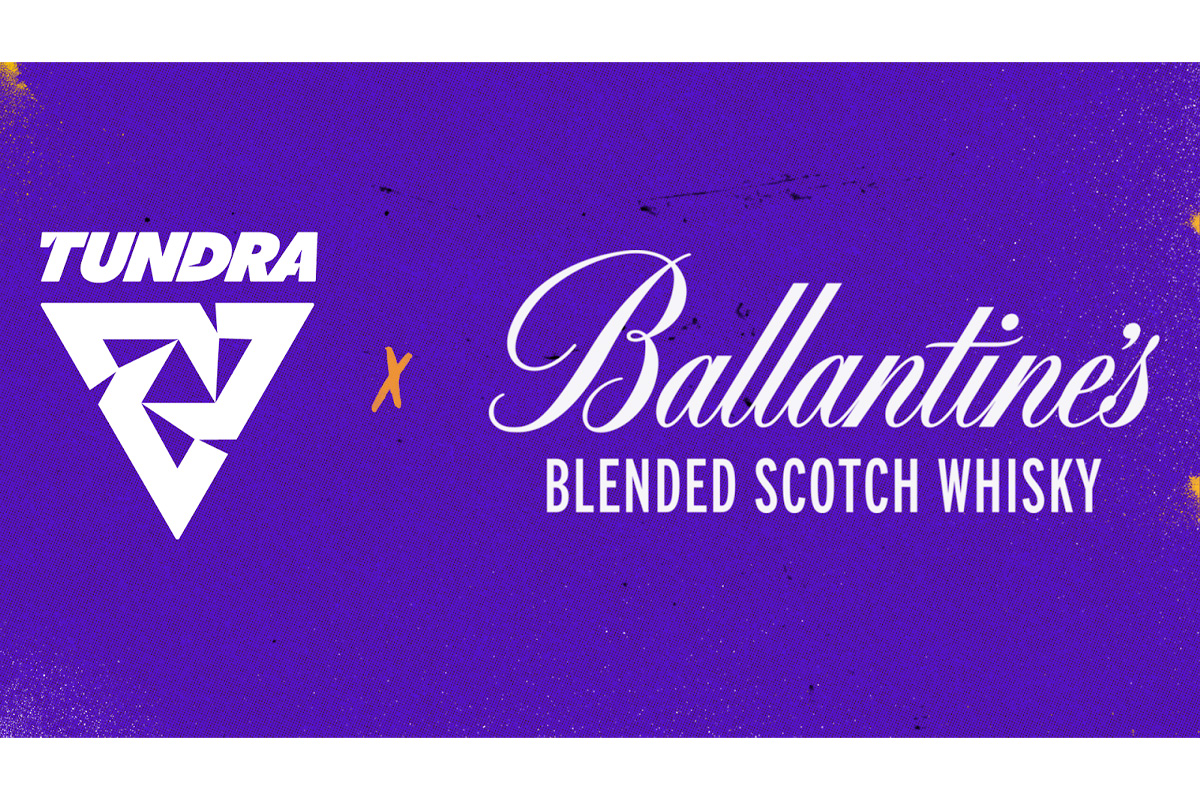 Reading Time:
2
minutes
Ballantine's, the world's second largest Scotch whisky has teamed up with defending champions Tundra Esports as their Official Spirit Partner for The Dota 2 International 2023, which will be the first ever esports team sponsorship for Ballantine's. The partnership will see Ballantine's make its debut on Tundra's new The International official jersey, which goes on sale on 6th October 2023, which will celebrate those that live the 'Stay True' lifestyle, subvert expectations, and do things their own way.
Tundra's Esports Dota 2 team are the reigning World champions, winning The International in 2022, beating the opposing team in a clean 3-0 sweep. The team has gone on to keep their crown as the DPC WEU Tour 3 top team, and they are one of the clear favourites going into the next Dota 2 The International 2023, which kick offs on 12th October and ends October 29th.
Ballantine's is a long time champion of self-expression and has a storied history of celebrating people who live life with an independent spirit and have the self-confidence to stay true to themselves, even when faced with challenge, expectation & judgement. It was Tundra's unwavering commitment to this 'Stay True' vision within their unique playstyle that led them, against all expectations, to be the crowning champions of Dota 2 The International 2022 and a perfect partner for Ballantine's.
The partnership is the latest move by Ballantine's in the esport space following their partnership earlier this year with BLAST.tv for the 10 year anniversary of CS:GO Majors in Paris. Together, Tundra Esports and Ballantine's will be launching a series of bespoke behind the scenes content that gets up close and personal with the players.
Afterwork Drinks sees Head Coach Kurtis "Aui_2000" Ling speak on his work day and share his experiences with Ballantine's. TI Dream Team where the Tundra Team, composed of Jingjun "Sneyking" Wu, Topias "Topson" Taavitsainen, Oliver "Skiter" Lepko, Neta "33" Shapira and Leon "nine" Kirlin will put together a roster of their favourites players giving insight into their picks, plus some words of wisdom Sip of Knowledge for any gamers hoping to go pro in turning their passion into their profession. Alongside this, as part of the partnership, Ballantine's logo will also be featured on Tundra's new The International jersey, as well as across Tundra's social channels, and will also be featured within the Dota 2 in-game team's flag and banners.
Carleton Curtis, Chief Executive Officer of Tundra Esports, said: "We are honoured to be the first esports team in history sponsored by Ballantine's the Official Spirit Partner of our Dota 2 roster for the International 2023. This is a brilliant opportunity for us to work together in creating exciting new content and bring fans together around the world."
ComeOn Group renews sponsorship deal with Sliema Aquatic Sports Club and Sliema Wanderers FC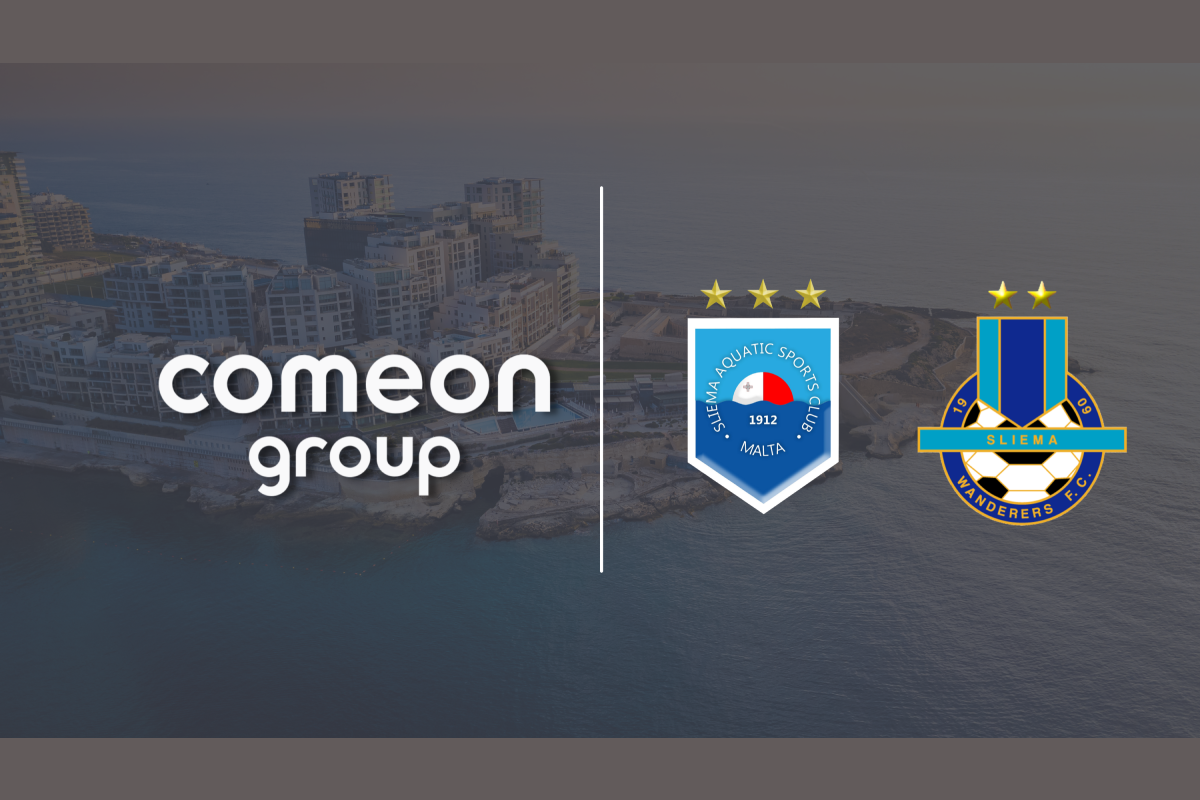 Reading Time:
2
minutes
Award winning iGaming operator ComeOn Group announced renewing their sponsor partnership with Malta based sports clubs Sliema Aquatic Sports Club (ASC) and Sliema Wanderers FC. The sponsorship is a way for the Group to continue supporting the localities close to their headquarters in Malta. ComeOn Group and the two clubs are now embarking on another year of success and exciting projects in order to further anchor the partnership for the benefit of their local community.
Last year the sponsorship was kicked off by a launch video, which was a way for ComeOn and the two clubs to show the mutual cultural fit and foster a sense of community through sports.
Daniela Vella, Chief Operating Officer at ComeOn Group, said: "Sliema is very close to us being the first location of our offices, and even though we have moved some metres up the waterfront, we have found synergies with both teams and their path to success. Both teams tie in well with our values, especially the Run Together The Group is also focused on giving back to the communities with its CSR strategy being a key, strategic pillar and sports plays a vital role in nurturing teamwork, and leadership skills."
ComeOn Group, highly ranked by EGR Power 50, is a tier one operator on the island with their headquarters based in the modern office facilities of Spinola Park. ComeOn Group has more than 560 employees spanning over 53 nationalities globally, with Maltese being the biggest nationality represented in the headquarters. ComeOn Group has been present for over 13 years on the island, employing over 250 people with 50% of its workforce being female, further anchoring their presence and commitment to Malta.
ComeOn Group works hard to preserve their award winning culture and the company continuously develops their people strategies to retain what is most important to them: their people. An important way to do so for ComeOn is through their extensive Employee Assistance Program (EAP) that serves to offer help to employees when they are experiencing a tough time. The program is a part of ComeOn's overarching CSR strategy where the focal point is mental health and wellbeing. Another important part of ComeOn's EAP is the wellbeing allowance employees get each year to spend on activities aimed to boost overall physical and mental health.
For ComeOn and the two teams, sports and active lifestyle is something that goes hand in hand with boosting mental health and wellbeing, hence the importance of the continuing partnership.
Frank Testa, Club President of Sliema ASC, added: "It is with immense pleasure and gratitude that we renew our collaboration with ComeOn Group. Without the involvement of such organisations it would not be possible for clubs like ours to continue to work towards achieving our targets. As we move into a new era with our excellent prospects, we are delighted to continue the journey with ComeOn."
Rupert Perry, Club President of Sliema Wanderers FC said: "We are immensely grateful for the unwavering support of our valued sponsor. ComeOn's commitment to our mission has been instrumental in our success. As we look ahead to the future, we are excited to continue this journey together, creating lasting impact and achieving new heights of excellence."