ULTRA AND CLD DISTRIBUTION LAUNCH NEXT-GENERATION ESPORTS PLATFORM ULTRA ARENA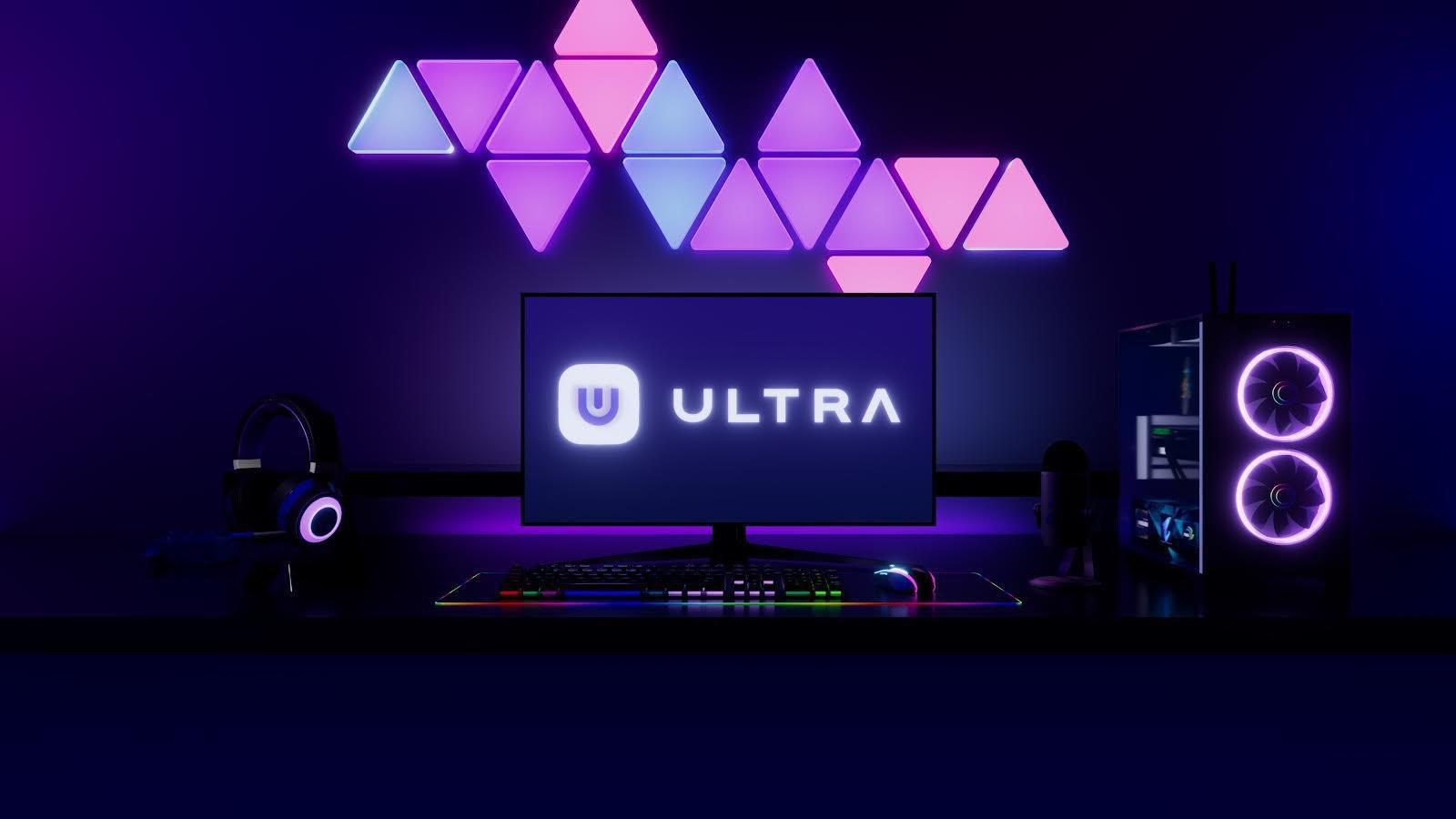 Reading Time:
2
minutes
Ultra, a complete PC video gaming ecosystem created by AAA games industry talent from companies like Ubisoft, Playstation and Nintendo, and CLD Distribution, owner of Smartoys stores and official distributors for the largest retailers in Europe, today proudly announce the launch of Ultra Arena, a next-generation esports and tournament platform for all gamers.
Created to expand access to competitive gaming for casual gamers and pros alike, Ultra Arena will go live globally on 8th August 2023 following a series of successful closed beta tournaments. Currently, gamers often need to join a multitude of third-party websites and Discord servers to compete in their favorite games. Ultra Arena addresses this by integrating directly within Ultra's ecosystem of PC gaming apps, bringing together tournament organization, prizes and rewards in a single intuitive hub.
In addition to major benefits for gamers, Ultra Arena provides a multitude of opportunities for publishers, esports organizations, and gaming brands to connect with their audiences. Apart from supporting tournament sponsorships and custom branding for teams and competitions, brands and organizations have the ability to create and oversee their own exclusive tournaments and events. They can also assemble highly competitive lineups to represent them by directly engaging with emerging esports talents.
Ultra Arena will host tournaments for titles including League of Legends, Overwatch 2, CSGO, PUBG, as well as games that are already available to play on Ultra Games. Tournament organizers take control of the rules and brackets to cater to various skill levels, as well as reward systems. Prize pools can be made up of Ultra's $UOS ecosystem token, digital games, and digital collectibles. Physical licensed products such as graphics cards and keyboards can also be offered, which players can choose to keep or trade with others on Ultra's built-in Uniq Marketplace.
Ultra's co-CEOs – Nicolas Gilot and David Hanson – have a long track record in gaming and esports, even creating their own CSGO org in the early 2000s. Announcing the launch of Ultra Arena, Nicolas Gilot said:
"Today, esports beyond the very top professional level quickly becomes a mishmash of tournament platforms, Discord servers, and LFG groups. It's a major challenge for competitive gamers and excludes casual gamers who'd nevertheless like to compete against similar ability players on their favorite games. By offering a convenient and user-friendly hub within the wider Ultra ecosystem, we're making it easier for players of all skill levels to access tournaments whilst providing unparalleled opportunities for esports and gaming brands to engage their fans and communities."
Raphael Pluta, CEO of CLD Group, said:
"After 24 years of passionate work within the gaming industry, I'm so proud of this partnership that will enable gamers to grow, compete and have fun in a safe and exciting environment. Our ambition is to connect physical products with this futuristic esports platform to offer the very best phygital experience. I strongly believe that Ultra Arena is an opportunity for retailers and e-tailers around the world to create communities, build marketing activations and grow their fan bases in innovative and authentic ways. Now more than ever, the gaming industry will show its power!"
The launch of Ultra Arena follows the successful public launch of Ultra Games, Ultra's next-generation PC games store, in April 2023. Tournaments can be held on Ultra Arena for any suitable gaming title, regardless of their availability on Ultra Games. Ultra Arena will be regularly updated with new features such as large-scale ongoing leagues for key esports titles. To download Ultra and start exploring the ecosystem, click here.
Nordcurrent turns players into fashion designers with UGC marketplace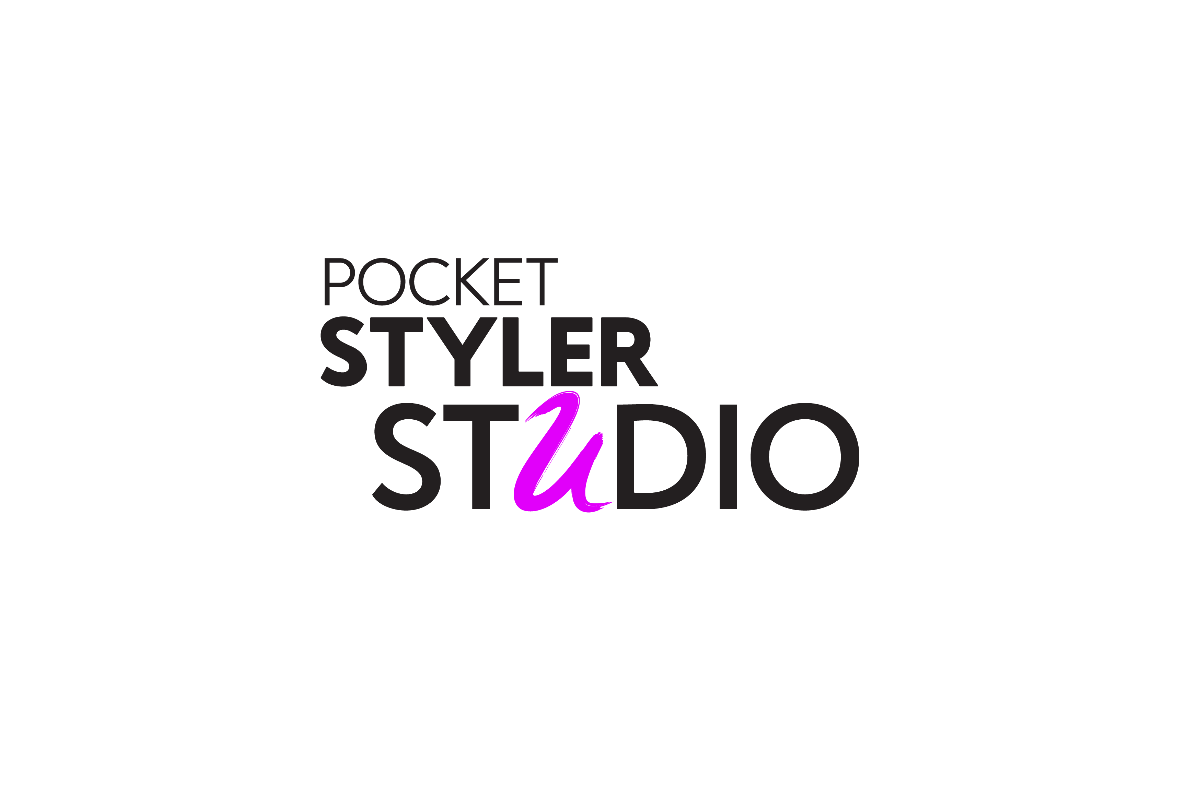 Reading Time:
2
minutes
Developer and publisher Nordcurrent has released a revolutionary update to its leading mobile fashion game, Pocket Styler, with the launch of a new creator platform, Pocket Styler Studio. The digital platform allows players to work like real-life fashion designers to create clothing, shoes and accessories to their exact specifications. Once finished, digital designers can market their creations under their own 'designer label' name and sell them in-game to millions of Pocket Styler's players in return for in-game currency, which has never been possible in a mobile fashion game before.
The gaming skins market is a multi-billion dollar industry, with almost 50% of players buying skins with in-game currency and around 40% buying skins with real money, according to Newzoo. But, conceptualising, drawing and polishing collections takes time, and even with Nordcurrent artists supplying over 100 items every couple of weeks, Pocket Styler players still had a thirst for more items inspired by current fashion, movies, and celebrity looks, thus limiting the time players were spending in the game and subsequently Nordcurrent's revenue.
The integration of user-generated content into Pocket Styler has revolutionized the in-game design process. It has provided players with a wider range of options to choose from while also allowing them to earn in-game currency. This feature has also addressed the creative burden faced by game artists and developers who previously struggled to keep up with the demand for fresh content. Designers now upload over 2,000 original items into the game every day, adding nearly 300 times more content than before the launch of Pocket Styler Studio.
Victoria Trofimova, CEO of Nordcurrent, said: "'With over 100,000 daily active users, Pocket Styler is one of the world's most popular fashion games, and now one of the most advanced thanks to the introduction of Pocket Styler Studio. It provides a platform for creators to become professional digital fashion designers who can build their brands and promote their designs globally.
"By empowering players and letting them design and sell their clothing, we hope to inspire the next generation of fashion designers while supporting them as active contributors to the game they love, helping us form a community of designers who play a genuine part in making the game even better."
Pocket Styler Studio has been in beta since February. Currently, over 1,000 designers are creating items for the game, and another 5,000 designers are expected to upload daily in the first year of launch, creating trillions of outfit combinations and millions of new looks submitted weekly. Nordcurrent is also testing the option of designers earning real currency from their designs in the future.
Designs are saved into a designer's profile until they are ready to be marketed. Once on sale, individual designers can track their brands' success by 'Publishing' items and assessing how many sell. Players can choose a name for their designer label and earn 'Gems', the in-game currency, for every item sold to other players. Pocket Styler Studio is available globally; players must have Pocket Styler installed on their phones and have a free Nordcurrent ID to use Pocket Styler Studio, which can be accessed through a browser.
Launched in May 2021, Pocket Styler is based on attending different in-game events, creating looks based on the criteria of the events, submitting those looks, getting scores, and competing with other players to become "trendsetters" and climbing on top of the leaderboard. The game has 21 million downloads, with 100,000 players spending 10,000 hours on the app and giving 10 million votes to outfits daily.
Ultra PC Gamer Research Exposes Continued Struggle with Pricing and Discoverability on PC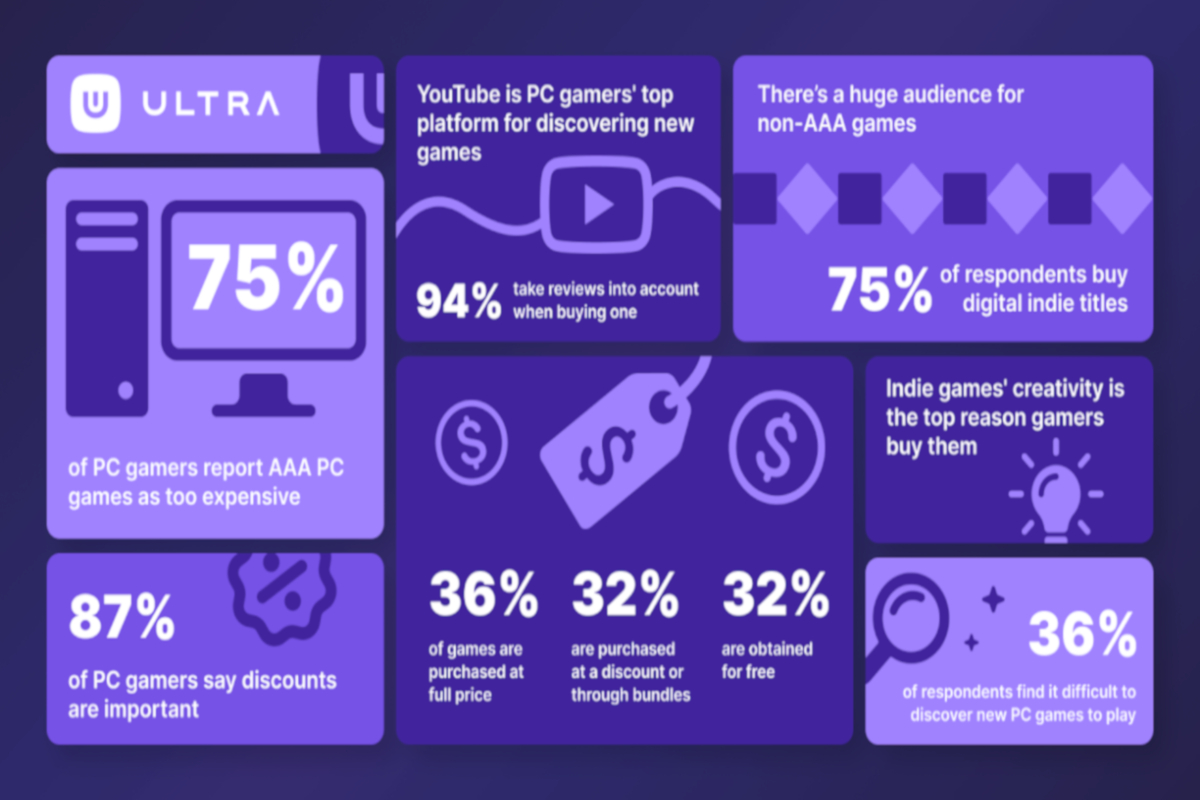 Reading Time:
3
minutes
64% of digital PC games purchased at discount or downloaded for free
36% of gamers find it difficult to discover new PC games to play
Ultra, a complete PC gaming hub created by AAA talent from companies like Ubisoft, Playstation and Nintendo, today releases the first findings from its forthcoming report, The Ultra PC Gamer Study. They reveal that 64% of digital PC games are either purchased at a discount or obtained for free with 87% of PC gamers saying discounts are important in their purchasing decisions.
The findings, drawn from an independent survey of 2,000 PC gamers across the United States and United Kingdom, demonstrate the vital importance of indie games to the PC gaming ecosystem. Three-quarters of respondents buy indie PC games while the same proportion (75%) report that AAA games are too expensive. Price sensitivity is far from the only factor working in favor of indie games, with gamers citing creativity (40%) and a desire to support smaller developers (28%) among their motivations for buying them.
The picture is more mixed for alternative game stores with low awareness of platforms beyond Steam and the Epic Games Store. However, the finding that 36% of respondents find it difficult to discover new PC games to play may offer some encouragement to challenger brands. Currently, gamers are most likely to discover games they haven't heard of before on YouTube (38%) while 94% of gamers consider game reviews in their purchasing decisions.
"These findings show a PC gaming market that's currently shaped by gamers' price sensitivity with players having to make careful purchasing decisions this holiday season," the Co-Chief Executive Officer for Ultra, Nicolas Gilot, said. "This offers invaluable insight for developers, publishers and platforms and shows the scale of the opportunity for indie games and challenger storefronts even in the mature, prosumer PC gaming market, which has been growing and evolving for decades.
"PC gaming has always given players as much freedom as possible; whether that's through the choice of titles, platforms, hardware, the ability to mod or simply fine-tune the settings of your favorite games. It's clear that there's an opportunity to evolve further; which we will discuss in the full release of The Ultra PC Gamer Study, which is to be published in January of 2024."
Key findings
Purchasing Power: 75% of PC gamers feel AAA PC games are too expensive with 87% saying discounts are important in their purchasing decisions. Therefore, only 36% of digital PC games are purchased at full price while 32% are purchased at a discount or through bundles and 32% are obtained for free. Possibly showing the shifting business model of gaming, 68% of respondents say they buy in-game content such as battle passes.
Indie Game Adoption: There's a huge potential audience for non-AAA games with 75% of respondents saying they buy digital indie titles. The top reasons for doing so are the creativity of indie games (40%), wanting to try something new (39%), their lower price point (33%) and to support smaller developers (28%).
Indie Uncertainty: Of the minority who don't buy indie PC games, 41% cite uncertainty of whether they'll enjoy them, 32% don't have enough time to play multiple games, 17% prefer franchise releases and 17% feel indie games are difficult to discover.
Store Wars: Steam is unsurprisingly the PC games store that's most familiar with gamers, followed by Epic Games Store. The best-known challenger stores are GOG (15% awareness) and Humble Store (13%) and resellers such as GamesPlanet (19%) and CDKeys and G2A (both 13%).
Discoverability: 36% of respondents find it difficult to discover new PC games to play. Gamers are most likely to discover games they hadn't heard of before on YouTube (38%). The next most influential channels are word of mouth (34%) and Steam promotions (18%). Twitch (12%) is significantly more influential than Kick (2%).
Reviews: Remain influential with only 6% of respondents not taking them into account. Customer reviews are most influential (53%) followed by word of mouth (49%). 31% of PC gamers are influenced by reviews from media outlets.
These initial findings have been revealed ahead of Ultra releasing its full PC Gamer Study in January of 2024. To be among the first to know when the full report is released, follow Ultra on X (twitter).
Methodology
An online survey was conducted by Atomik Research among 2,003 PC gamers in the United Kingdom and the United States of America. The research panel had an even gender split (50% male, 49% female, 1% non-binary) and were all aged between 18 and 44. To qualify, gamers had to play PC games at least once a week, with 51% of respondents saying they play daily. The research fieldwork took place between October 13 to 16, 2023. Atomik Research is an independent creative market research agency that employs MRS-certified researchers and abides by MRS code.
MGA Games continues to lead the Spanish market with new launch at Onecasino.es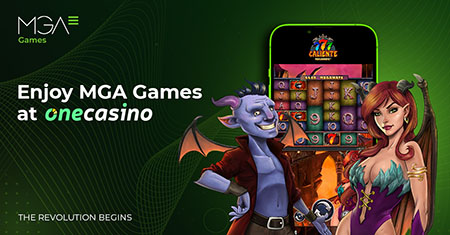 Reading Time:
< 1
minute
The developer of localised slots for global operators, MGA Games, has entered into a new strategic partnership to integrate its premium productions into Oncasino .es. A deal that strengthens its lead in the Spanish online gaming market.
This collaboration allows both companies to further consolidate their position in the industry. It also offers Onecasino .es players a wide collection of successful slots such as Spanish Celebrities, Chiquito and Chiquito 2 Condemor al rescate, and the popular slots La Mina de Oro, Gnomos Mix, Pasapalabra, Popeye, 777 Caliente, La Taberna or El Habanero among many others.
Javier Lanfranchi, Head of Sales at MGA Games, commented on the partnership: "We are certain that One Casino players will love our offer. We have the right formula to build customer loyalty and increase their presence in Spain: the perfect combination of innovation, quality and service.
The alliance with One Casino has also borne fruit at international level with the launch of MGA Games slots on the operator's Dutch platform. The Netherlands is a growing market, in which MGA Games has entered strongly, as announced by the company a few days ago.
"In Spain we have a 99% penetration and a 15% market share, and we are also positioning ourselves as a global supplier of reference" – recalled Lanfranchi.