Growth in Overseas Wagering on Hong Kong Racing Leads to Overall Turnover Increase
Reading Time:
6
minutes
HKJC contributes record HK$35.9 billion (£3.6 billion) to community as racing turnover totals HK$141.1 billion (£14.3 billion)
Following its annual general meeting (AGM) on September 5, the Hong Kong Jockey Club (HKJC) announced its results for the 2022/23 financial year ended June 30, 2023.
This was a challenging year for the HKJC, with the first seven months dominated by the pandemic and the HKJC impacted by the post-pandemic economic slowdown, with macro-economic trends indicating that the business environment will continue to be very difficult.
While local turnover on Hong Kong racing was down 1.3%, this was offset by the HKJC's successful strategy to widen its customer and revenue base by exporting its world-class racing overseas via commingling. Last season, commingling on Hong Kong racing was up 3.0% to HK$25.4 billion (approximately £2.6 billion), comprising 19.6% of total turnover on Hong Kong racing for the season. As a result, the HKJC's income on wagering on Hong Kong racing for the season was up 1.5%.
Leveraging the success of commingling, the HKJC's world-class technology and the liquidity of its pools, the HKJC has launched the World Pool based on the simulcast of top overseas races. As a result, Hong Kong has become the global hub for wagering on the world's best races. With an additional three World Pool events last season, total turnover on simulcasting and the World Pool was up 12.5%, comprising 8.4% of total racing turnover.
As a result, total racing turnover for the 2022/23 racing season was up 0.5% to HK$141.1 billion (approximately £14.3 billion). Income on racing wagering for the season was up 1.8% to HK$6.4 billion (approximately £650 million).
World Cup and new HKJC wagering system boosts football betting turnover
Football betting saw a strong performance, with turnover up 9.1% to HK$156.9 billion (approximately £15.9 billion) in 2022/23. This was partly due to the World Cup, whose unusual timing fell into the middle of the financial year, but more to the HKJC's new customer information and wagering system, which facilitated the launch of new In Play bet types to compete with the illegal market. However, while turnover was up, the HKJC's income was flat at HK$9.8 billion (approximately £996 million) due to increased taxation in the form of Special Football Betting Duty of HK$12 billion (approximately £1.2 billion), which is payable over five years, with HK$0.6 billion (approximately £61 million) being paid in the 2022/23 financial year.
Meanwhile the Mark Six lottery, which returned to three draws per week, was up 29.2% to HK$7.5 billion (approximately £762 million) in 2022/23.
As a result, and despite the many challenges, the HKJC achieved a record turnover of HK$304.8 billion (approximately £31 billion), which in turn enabled it to contribute a record HK$35.9 billion (approximately £3.6 billion) to the community. This comprised a record HK$28.6 billion (approximately £2.9 billion) in betting duty, profits tax and Lotteries Fund contributions and HK$7.3 billion (approximately £742 million) in approved charity donations, the second highest in the HKJC's history.
Reflecting on the HKJC's achievement, Michael Lee, the Chairman of the HKJC, said: "I would like to express my sincere thanks to the racing community, to our members, to the HKSAR Government, to mainland authorities, to the HKJC's management and employees and most especially to our customers. Through your support, Hong Kong racing is an example to the world of the strength and resilience of our city."
"Through resilience and agility, the HKJC performed extremely well during the pandemic," the Chief Executive Officer for the HKJC, Winfried Engelbrecht-Bresges, said. "However, there is no question that the post-pandemic environment is proving equally challenging, with the economy likely to be highly volatile for some time to come. In these circumstances, the HKJC's exceptional performance last year was only possible because of its strategy to develop world-class racing and to export it overseas via commingling as well as through the creation of the World Pool. Together with the strong performance of football betting, this enabled the HKJC to contribute a record HK$35.9 billion to the community."
Betting Duty
This year the HKSAR government introduced Special Football Betting Duty, which, requires the HKJC to pay HK$12 billion (approximately £1.2 billion) over five years on top of the substantial betting duty it is already paying. Nonetheless, the HKJC has undertaken to maintain its regular approved charity donations at not less than HK$4.5 billion (approximately £457 million) a year over the five-year duration of the Special Football Betting Duty.
Given the government's fiscal needs, the HKJC understands the rationale for Special Football Betting Duty. However, the HKJC remains very concerned about any permanent increase in taxation, especially in the rate of betting duty, which is already far higher than in other jurisdictions. The HKJC pays 50% on its gross margin on football, whereas Macau pays just 25%. Racing betting duty, at up to 75%, is almost double that of Japan, which pays 40%. Duty rates in the United Kingdom, the United States and Australia are even lower.
In the digital age, the HKJC faces significant competition from illegal bookmakers who pay no tax, and from overseas sports betting bookmakers who operate under very low tax regimes. Illegal and overseas betting operators are already earning profits in excess of HK$15 billion (approximately £1.5 billion) a year from Hong Kong customers. If betting duty rates increase the HKJC would face a significant decrease in income and would be less price competitive. As a result, the HKJC would be unable to invest for its future. Above all, it could not sustain its high level of support for Hong Kong, which over the last ten years has seen its betting duty contributions rise from HK$17.2 billion (approximately £1.7 billion) to HK$27.1 billion (approximately £2.8 billion) and its charity donations more than triple, from HK$1.95 billion (approximately £198 million) to HK$7.3 billion (approximately £741 million).
Stronger Together for Hong Kong
As a result of the HKJC's significant increase in donations over the last ten years its Charities Trust has become one of the world's top ten charity donors.
To maximise its impact, the Charities Trust regularly reviews its strategy, and it did so again this year, taking account of societal needs. The new triennial (2022/25) strategy has five pillars: Positive Ageing & Elderly Care; Children & Youth Development; Healthy Community; Talent & Sector Development; and Sports & Culture. The Trust will also develop sustainability as a new strategic theme given the significant impact of this global challenge.
The Charities Trust supports a wide range of needs in collaboration with the government, NGOs and other grantee partners. Furthermore, the additional resources generated by the HKJC's business results have enabled it to focus on needle-moving, high-impact initiatives. Through Trust-initiated Projects (TIPs) it pilots new service models and brings innovation to the service sector. Many TIPs are already having an impact. For example, CoolThink@JC, which promotes the digital creativity of upper primary school students, has been taken up by the Education Bureau. This year the Trust launched its latest TIP, JC Volunteer Together, which promotes volunteering in the community. It also approved nine new TIPs, including a new initiative to develop primary care community pharmacy services.
One of the Trust's major strategic projects, initiated to mark the tenth anniversary of the HKSAR, was the conservation and revitalisation of the Central Police Station compound as Tai Kwun – Centre for Heritage and Arts. This year Tai Kwun celebrated its fifth anniversary. Since opening, it has become a unique public space in the heart of Hong Kong and a symbol of global best practice in heritage conservation. To date over 13 million local and international visitors have enjoyed its historic buildings and year-round programme of exhibitions, festivals and performances.
Looking forward, the Charities Trust will convene the third Philanthropy for Better Cities Forum at West Kowloon Cultural District from September 11 to 12. Carrying the Philanthropy for Fairer Societies theme, the forum will bring together 70 distinguished speakers and 1,600 delegates from around the world and establish Hong Kong as a global thought leader in philanthropy.
Strategic Development on the Mainland
The HKJC has successfully established Conghua Racecourse in Guangzhou as a globally-recognised centre of excellence, comprising the mainland's first internationally-recognised Equine Disease Free Zone and state-of-the-art facilities including stables, training tracks, an international standard veterinary clinic and rehabilitation centre and vocational training for equine industry development. Building on this success, the HKJC is contributing to national development through its strong support for the equine industry and horse sports in the mainland.
Under its Racing Vision 2030, the HKJC's world-class racing will soon encompass not only its two racecourses in Hong Kong but Conghua Racecourse in Guangzhou. This vision is anchored in two national policies. Firstly, the continuous development of the Guangdong-Hong Kong-Macao Greater Bay Area and secondly the National Equine Industry Development Plan (2020/2025).
In 2021, the HKJC signed a Framework Cooperation Agreement for the joint development of the Guangzhou-Hong Kong Racing Economic Cluster. In line with this the HKJC will host regular race meetings at Conghua starting from 2026. Work is in progress to expand stabling facilities and to construct an iconic grandstand.
The HKJC is keen to support equine sports in other parts of the mainland. For many years it has been working with the General Administration of Sport, the Ministry of Agriculture and Rural Affairs, the Chinese Equestrian Association (CEA) and the Chinese Horse Industry Association (CHIA). This year it signed agreements to take forward its cooperation with the CEA and the CHIA.
Following its extensive support for the equestrian events of the 2008 Beijing Olympics and the 2010 Guangzhou Asian Games, the HKJC is also providing its world-class expertise and technical support for the equestrian events of the 19th Asian Games in Hangzhou. Hong Kong, China will field its own equestrian team, all of whom have benefited from the HKJC-supported Hong Kong Equestrian Performance Plan. The HKJC will work with the Hangzhou government to carry forward the equestrian legacy of the games.
Results summary – by financial year (1 July 2022 – 30 June 2023)
2022/23

(HK$m)

2021/22 (HK$m)
% change
Racing turnover*
140,363
140,396
0.0%
Football turnover
156,876
143,798
+ 9.1%
Mark Six turnover
7,560
5,850
+ 29.2%
Total
304,799
290,044
+ 5.1%
*87 race meetings in 2022/23 and 88 race meetings in 2021/22
HKJC's contributions – by financial year (1 July 2022 – 30 June 2023)
2022/23

(HK$m)

2021/22

(HK$m)

% change
Racing betting duty
14,105
14,135
– 0.2%
Football betting duty
10,963*
9,844
+ 11.4%
Lottery duty
1,890
1,463
+ 29.2%
Profits tax
539
696
– 22.6%
Lotteries Fund
1,134
877
+ 29.2%
Approved Trust donation
7,264
6,594
+ 10.2%
Total
35,895
33,609
+6.8%
*Including HK$600 million Special Football Betting Duty (April-June 2023)
The Hong Kong Jockey Club's 2022/23 annual report can be downloaded from the HKJC website at: https:// Corporate.HCJC .com/Corporate/English/History-and-Reports/Annual-Reports .aspx.
India: Six People, Including Cops, Arrested After Ranchi Police Busts Illegal Gambling Den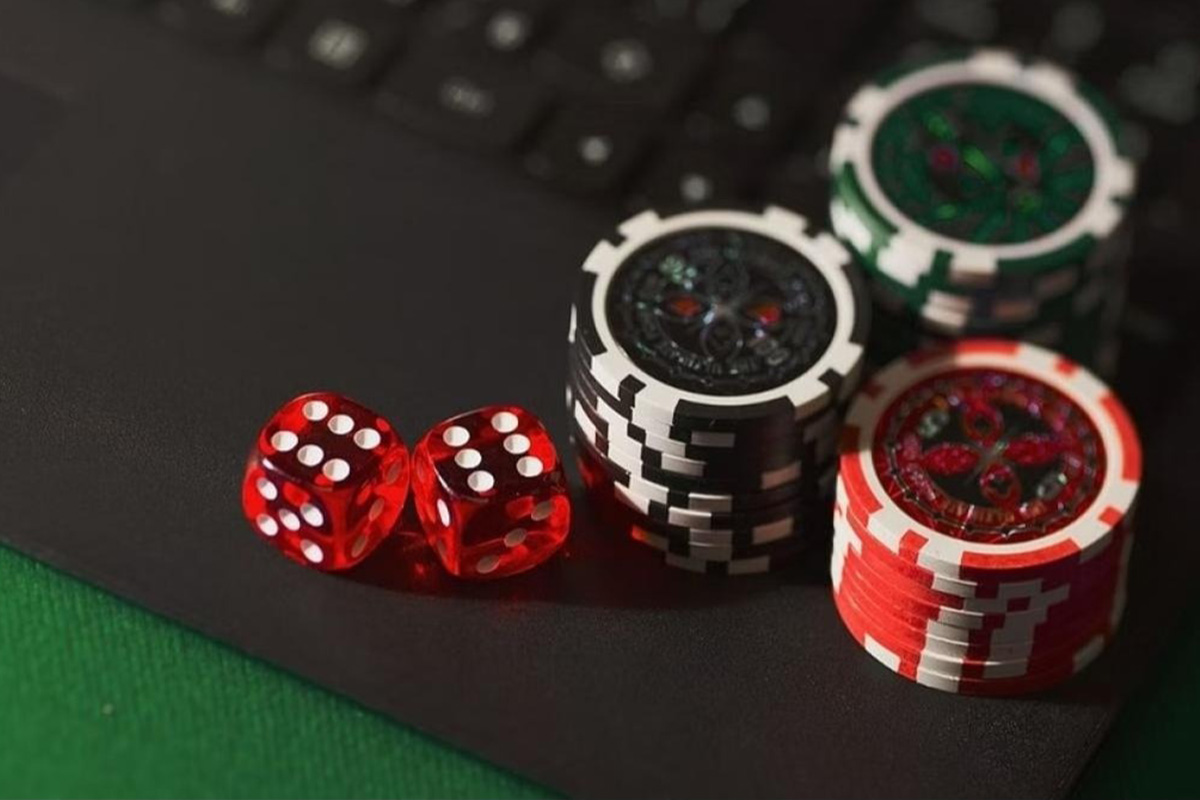 Reading Time:
< 1
minute
Six people, including cops, were arrested after the Ranchi Police busted an illegal gambling group in the Gonda area of Jharkhand's capital.
In recent news, six people, including cops were arrested after the Ranchi Police busted an illegal gambling den in the Gonda area of Jharkhand's capital. Acting on the received information, a police team raided the spot. Reportedly, a sum of five lakh rupees was seized from the accused.
BJP State President Babulal Marandi raised his concern over the incident, emphasising on the involvement of police personnel stationed at CM Hemant Soren's residence in the gambling operation. Marandi suggested that there might be pressure on the police, leading to potential manipulation of the case.
He even took to his official handle on X (formerly Twitter), to express his worries over the state's leadership being involved in wrongdoings. He also questioned where the money earned from the gambling activities was going.
The station in-charge Ravi Thakur confirmed the arrests. A detailed investigation into the matter is underway. The illegal gambling activities were reportedly ongoing in the police like area for several days. Upon receiving the information about the illegal gambling den, Ranchi SSP formed the team who conducted the raid.
Genting Berhad Reports Group Revenue of $1.57 Billion for Q3 2023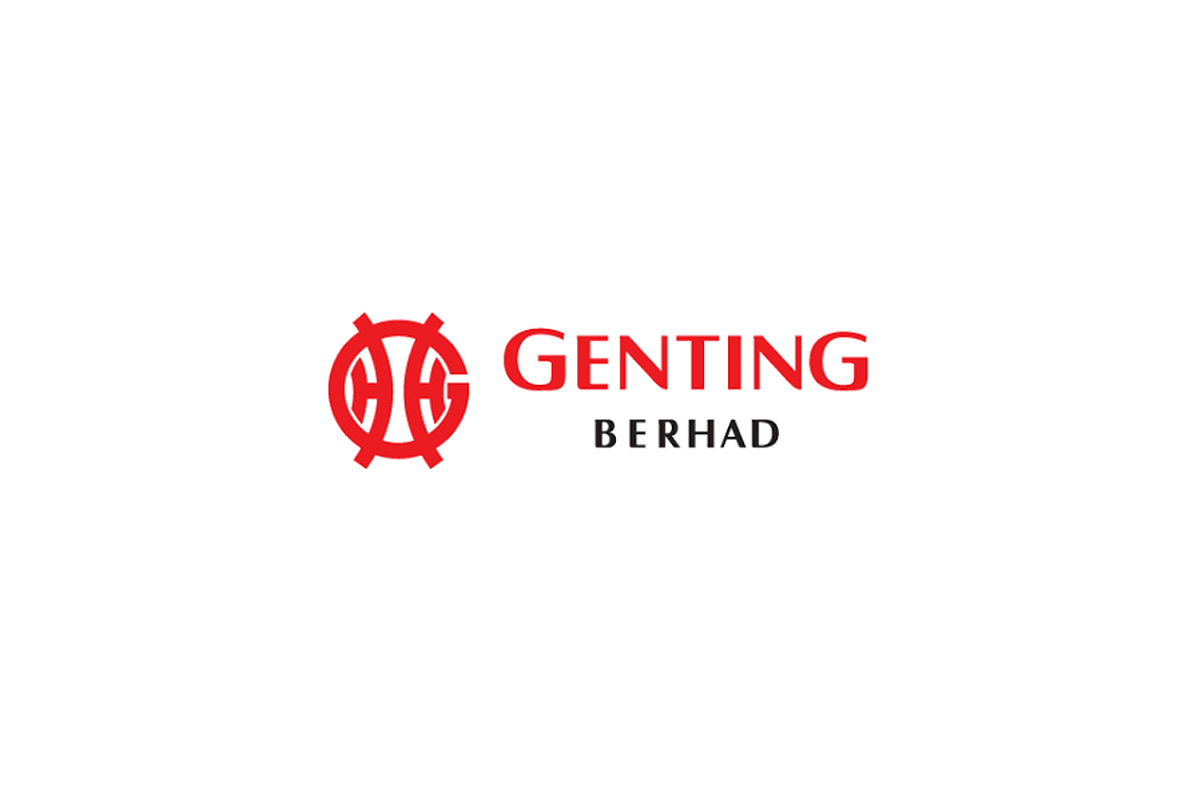 Reading Time:
< 1
minute
Genting Berhad has posted its financial report for the third quarter of 2023, highlighting a 20.39% increase year-on-year in its group revenue to RM7.37bn ($1.57bn).
This improved performance in the group's revenue was contributed mainly by the Leisure & Hospitality Division continuing to recover.
There was a significant increase in the group's net profit from the previous year's third quarter results, seeing them go up 177.16% to RM995m.
EBITDA also saw an increase, going up from RM2.06bn in the third quarter of 2022 to RM2.73bn in the third quarter of 2023, representing an increase of nearly 33%.
Resorts World Sentosa continued to benefit from the sustained recovery of travel and tourism within the region, seeing both revenue and EBITDA increase, while Resorts World Genting recorded higher revenue this quarter due to a higher volume of business registered by its gaming and non-gaming segments; owing to the relaxation of border control as compared to Q3 2022.
Genting mentions that its financial performance for the rest of the 2023 financial year may be impacted by a number of factors, including the continuation of domestic demand employment growth; and the regional gaming market is expected to continue its recovery as airline capacity and air connectivity in the region improves.
The report also mentions that Resorts World Sentosa has collaborated with a local charity organisation called Food from the Heart to fund, to enable the distribution of fresh, locally sourced produce to 2400 underprivileged families across the island over the next three years.
PAGCOR SCORES 99.46% IN GCG 2022 PERFORMANCE EVALUATION SYSTEM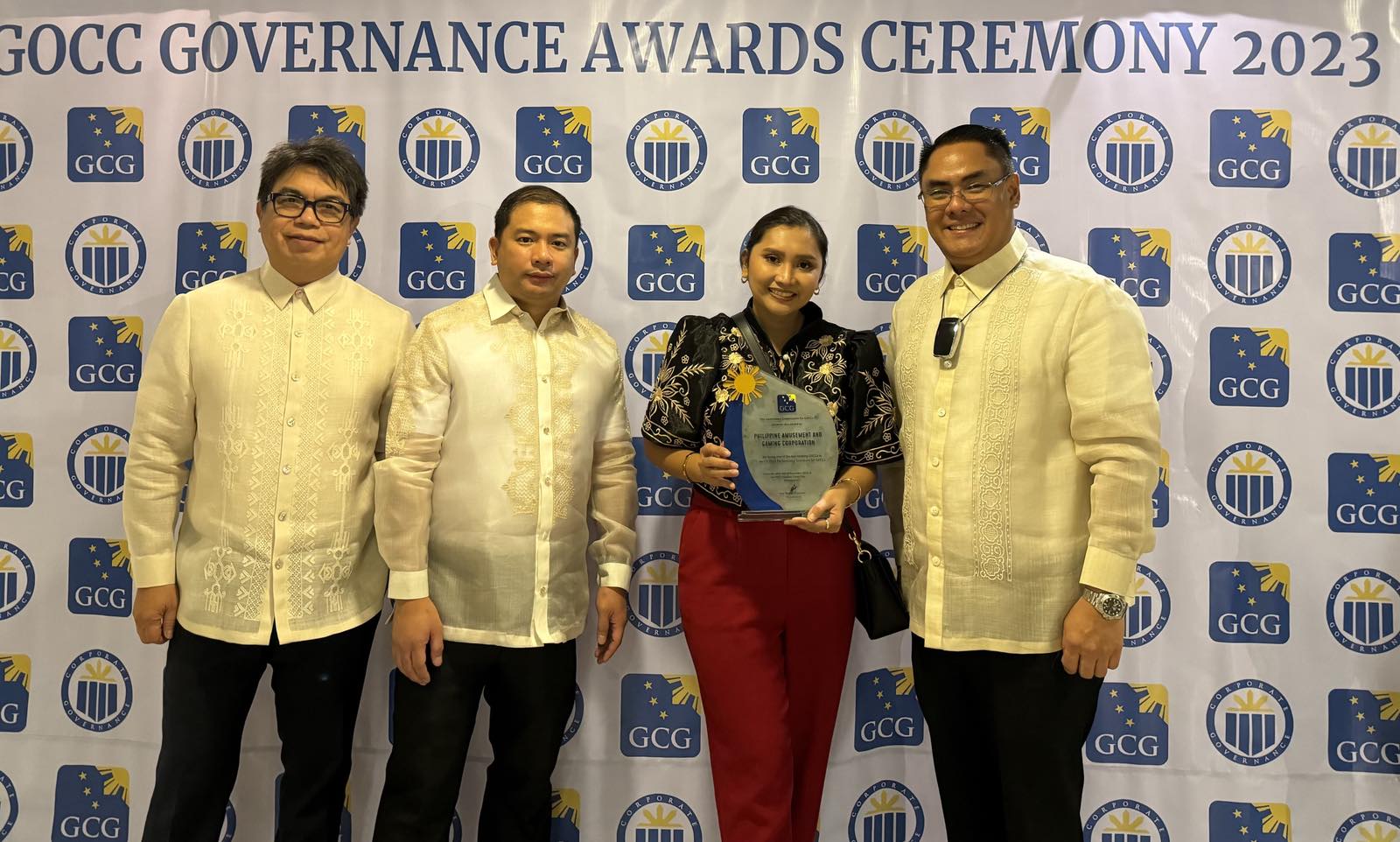 Reading Time:
2
minutes
The Philippine Amusement and Gaming Corporation (PAGCOR) recently received formal recognition from the Governance Commission for GOCCs or GCG for achieving a score of 99.46% in its annual Performance Evaluation System (PES) for 2022.
The score is one of the highest in the history of PAGCOR and was achieved on the first year under the leadership of Chairman and CEO Alejandro H. Tengco, who was appointed by President Ferdinand Marcos Jr. in August 2022.
PAGCOR's score in the 2021 PES was 98.08%, while in 2020 it was 91.38%.
The award for 2022 was received by PAGCOR President and COO Atty. Juanito L. Sañosa during the inaugural GOCC Governance Awards Ceremony on November 20, 2023 at the PICC Complex in Pasay City.
Atty. Sañosa said the award elevated PAGCOR to the ranks of the best performing GOCCs in the country.
"This is truly another proud moment for PAGCOR. While this award serves as a validation of our efforts and hard work, it also inspires us to continuously exceed our past accomplishments – all in the service of our country," he said.
The PES award is a recognition of the unwavering dedication to the highest standards of accountability and efficiency among government-owned and controlled corporations.
In the GCG report, PAGCOR garnered perfect scores in the following categories: Increased Contribution to National Government Coffers and Nation-Building Efforts; Increased Gross Gaming Revenue of the Industry; and Increased Revenue of PAGCOR; among others.
In his keynote speech during the awards ceremony, Executive Secretary Lucas P. Bersamin said GOOCs contributed Php48.68 billion in dividends in 2022, funding some of the most vital government socio-civic projects such as infrastructure, health, education, and others.
"It is beyond question that GOCCs are significant tools in adjuring inclusive economic growth and development for 2022. The Bureau of Treasury recorded Php48.68 billion dividends coming from different GOCCs that are covered under Republic Act 10149," Bersamin noted.
In a statement, GCG Commissioner Atty. Brian Keith F. Hosaka encouraged all GOCCs to work closely together in making the GOCC sector a prime driver in delivering effective and efficient progress for Filipinos.
Aside from PAGCOR, twelve other GOCCs received awards for achieving the highest Corporate Governance Scorecard (CGS) ratings in 2022 while three bagged the CGS Hall of Fame.