Economica Report: NOVOMATIC Contributed About 2.1 Billion Euros to the Austrian Economy in Recent Years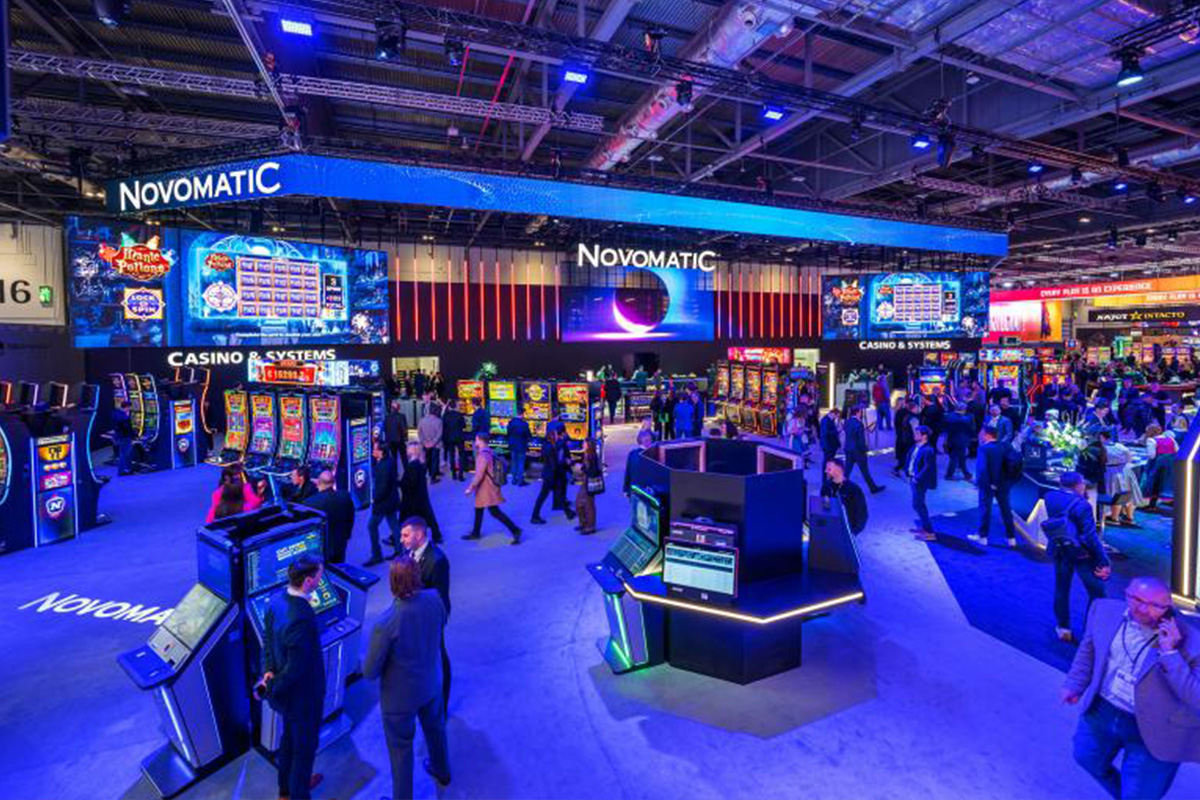 Reading Time:
2
minutes
NOVOMATIC's Economic Footprint is significant at both macroeconomic and regional levels. The enterprise contributes substantially to economic output, value-added, employment and taxes in Austria.
Austria's leading private economic research institute, Economica, has calculated the macroeconomic importance of the NOVOMATIC group for Austria using empirical economic research methodology to analyse economic relationships. The results show that NOVOMATIC continues to make a significant contribution to the local economy on a consistent and continual basis.
In 2022, the NOVOMATIC Group directly generated almost a half billion euros in gross value-added. The total aggregate value-added effect even adds to over 700 million euros. In the period from 2019 to 2022, NOVOMATIC's domestic value-added including the domestic upstream supply chain network – in spite of challenges associated with the coronavirus pandemic – came to a total of approximately 2.1 billion euros.
One out of every 570 euros in Austria
This means that one out of every 570 euros of value-added generated in Austria in 2022 was directly or indirectly attributable to NOVOMATIC. The company's location in Lower Austria means that this state benefits even more from the economic strength of this leading Austrian company.
"Our value creation analysis shows that one in every 150 euros in Lower Austria is generated in connection with NOVOMATIC," explains study author DI Helmut Berrer.
High impact on employment
Also in 2022, NOVOMATIC had approximately 3100 employees in Austria. Due to the purchase of upstream services, almost 2700 additional jobs are secured or created in Austrian supplier companies along the value chain.
In addition, the wages and salaries paid by NOVOMATIC and its affiliated companies, which are well above the Austrian average for employees, make a significant contribution to the country's prosperity, totaling about 260 million euros per year.
"This shows the great importance of NOVOMATIC as a national and regional employer, since the company secures a total of almost 6000 jobs in Austria," said Mag. Stefan Krenn, authorised representative of NOVOMATIC AG.
Tax revenue higher than tourism tax
Due to its strong economic performance and large workforce, NOVOMATIC is one of the largest payers of taxes and social security contributions in Austria. The total government revenue generated by NOVOMATIC amounted to 266 million euros in 2022, exceeding for example the total volume of Austria's tourism tax.
Forward-looking investments in research and development
Significant investments are made each year in research and development to ensure that this positive development continues in the future. This high level of investment is also reflected in the registration of numerous intellectual property rights. In total, the company holds more than 5000 patents and trademarks.
PRAGMATIC PLAY EXPANDS SLOVAKIAN PRESENCE WITH NIKÉ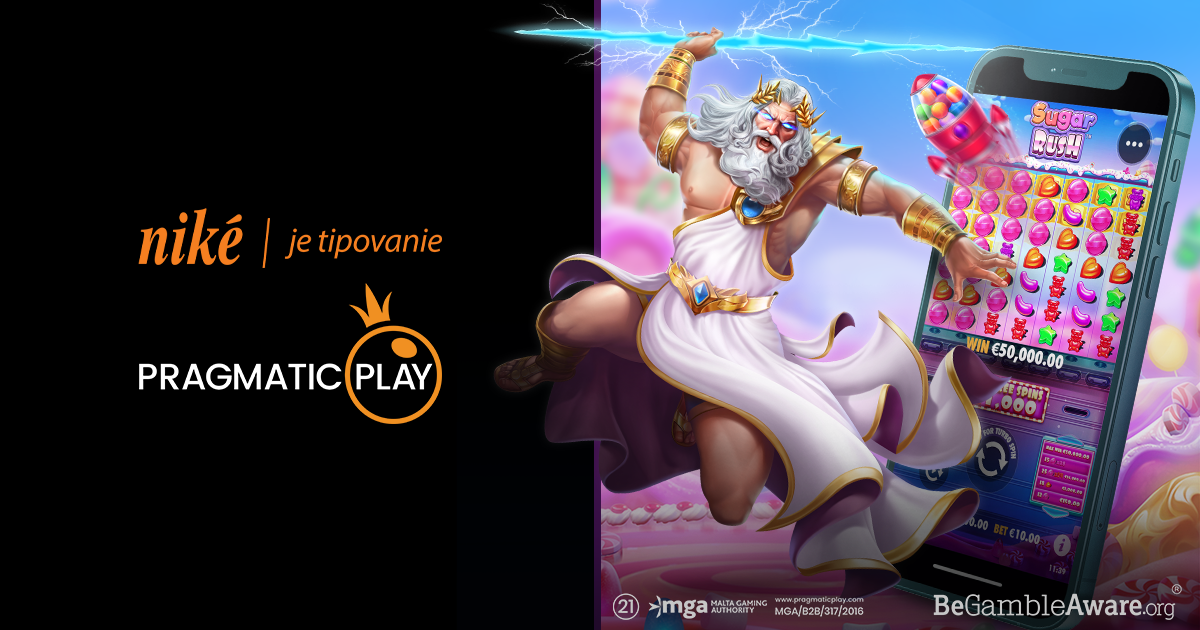 Reading Time:
< 1
minute
Pragmatic Play, a leading content provider to the iGaming industry, will begin supplying its Slots to the prominent Slovak operator Niké in its latest partnership. 
Niké's players will now gain access to Pragmatic Play's impressive lineup of award-winning player-favourite titles, from iconic hits like Wolf Gold and Big Bass Bonanza to the popular Sugar Rush and Gates of Olympus.  
As one of Slovakia's market leaders, partnering with Niké will catalyse further growth across the country for Pragmatic Play and introduce more players to its content for the first time. 
The agreement is the latest in a string of major partnerships for Pragmatic Play in Europe, following deals with Napoleon in Belgium and GAMRFIRST in Switzerland, as it continues to solidify its presence in the region and globally. 
Irina Cornides, Chief Operating Officer at Pragmatic Play, said: "Pragmatic Play continues to expand in regulated markets, and partnering with major operators like Niké in Slovakia provides a great opportunity for us to deliver our rich portfolio of games to even more players. We look forward to a great partnership with Niké as it continues to strengthen its offering as a top operator in the market." 
Robert Vizvari, Chief Revenue Officer at Niké, said: "Adding Pragmatic Play games to our game lobby is a significant step forward for us. It has gained an enviable reputation for delivering some of the industry's most entertaining experiences and opening those opportunities up to our player base heralds the beginning of a fantastic collaboration." 
HGC 2024 Sets Strong Business Focus with Top International Speakers Under the Key Topic 'Invest in Games'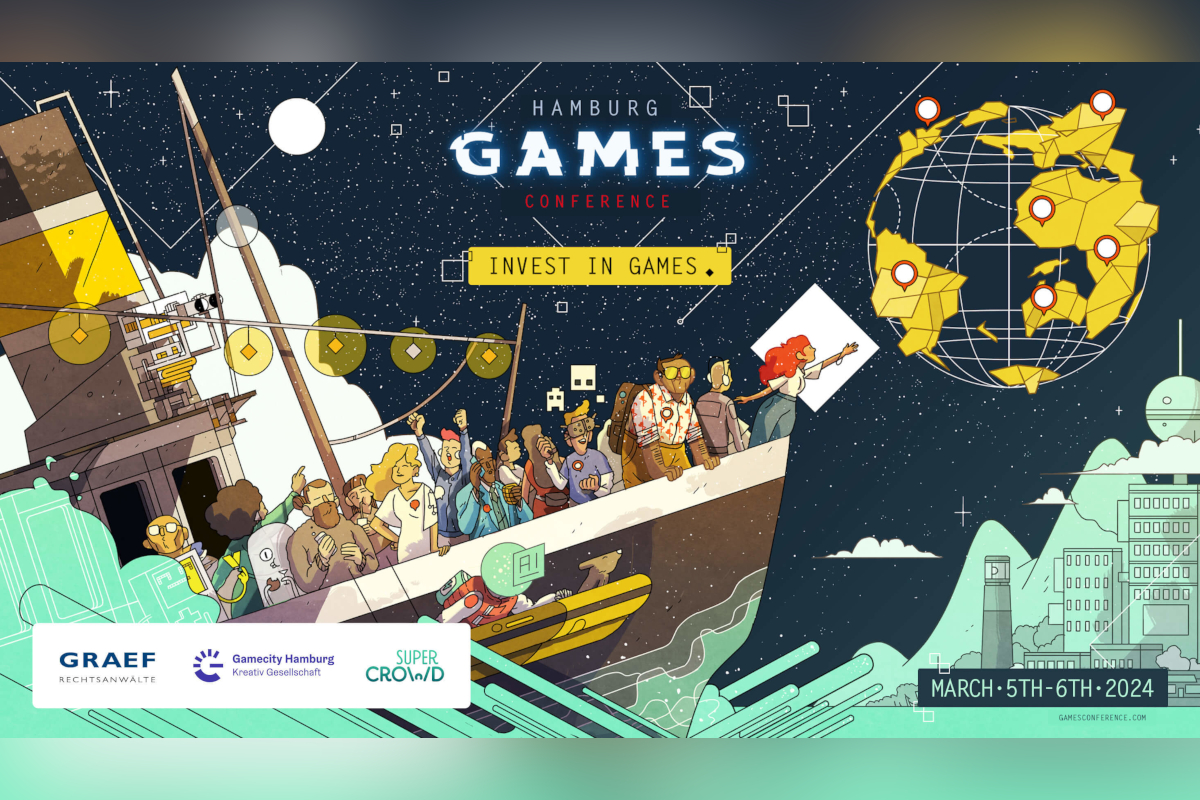 Reading Time:
2
minutes
The Hamburg Games Conference (HGC) 2024 will bring the international games industry together on March 5 and 6 under the key topic of 'Invest in Games'. While the games industry is in troubled waters, the HGC provides practical impulses for companies and founders to position themselves successfully on the market. Confirmed as the first speakers are Brjann Sigurgeirsson (co-founder Thunderful Group), Sophie Vo (founder Rise and Play), James Batchelor (Editor-in-Chief Gamesindustry.biz), Timm Geyer (founder Geyer Media Consult) and Are Mack Growen (Partner at London Venture Partners). The main focus is on obtaining financing and identifying new business opportunities.
An advisory board consisting of the companies Sunday, Bigpoint, The Sandbox, InnoGames and 1SP Agency Holding supports the organizers Gamecity Hamburg, GRAEF Rechtsanwalte and Super Crowd Entertainment in the planning and implementation of the HGC program. Tickets for companies and start-ups are available at https:// HGC2024.EventBrite.de.
HGC 2023 welcomed more than 500 conference guests from 26 countries. On March 5 and 6, 2024, the Altonaer Museum will once again offer an attractive setting with a maritime atmosphere for exclusive keynotes, panels, roundtables, networking and matchmaking over two conference days.
Renowned games experts and experts
Speakers will present current investment topics and insights on two stages. Already confirmed: Brjann Sigurgeirsson (co-founder Thunderful Group) on 'Creating and sustaining a successful gaming brand', Sophie Vo (founder Rise and Play) on 'Cultural due diligence in M&A', James Batchelor (Editor-in-Chief GamesIndustry.biz) on 'What's definitely not the future of games development?', Timm Geyer (founder Geyer Media Consult) on 'Options in challenging situations for game studios and Are Mack Growen (Partner at London Venture Partners) on 'Raising venture capital – How to approach a VC'. In addition, the call for speakers for HGC 2024 is running until December 4: https:// GamesConference .com/Call-For-Speakers.
Exclusive program on-site
The program of the HGC 2024 offers exclusive talks and panels as a unique live experience in the unique atmosphere of the Altonaer Museum. Participants will gain practical insights into current investment topics and the best conditions for B2B matchmaking and business meetings on-site. With the support of Hamburg's games companies, the HGC is the hub for intensive networking and matchmaking. Companies and game studios will present their products and games in the expanded expo area in the Altonaer Museum and will be available for talks and meetings. In addition to the companies on the advisory board, the HGC is supported by the sponsors 4Players, Bytro, Photon, Photon, Playa Games, Threaks and Tiny Roar.
Business and start-up tickets are now available
The business ticket for 349 Euros provides guests with access to the two-day conference program as well as the opportunity to arrange meetings with other conference guests and make valuable new contacts. Start-up tickets are also available for newly-founded companies. They allow participation in the entire conference program as well as matchmaking at a discounted price of 199 euros. Tickets for the HGC 2024 are available at https:// HGC2024.EventBrite.de. All current information on the Hamburg Games Conference 2024 is available at www. GamesConference .com.
The first German Creative Economy Summit on March 6 and 7, 2024, in Hamburg
Adjacent to the Hamburg Games Conference, visitors can also attend the German Creative Economy Summit in Hamburg on March 7, organized by the Hamburg Kreativ Gesellschaft with a diverse program of keynotes, panels and workshops from the nationwide creative industries. All information is available at https:// German-Creative-Economy-Summit.de. Anyone who purchases a ticket for the Hamburg Games Conference can secure a 20% discount on a ticket for the German Creative Economy Summit to attend the summit after the HGC on March 7. If required, visitors can register at HGC@ Super-Crowd .com.
Gauselmann Group Wins Tender for Casino Concession of the German State of Lower Saxony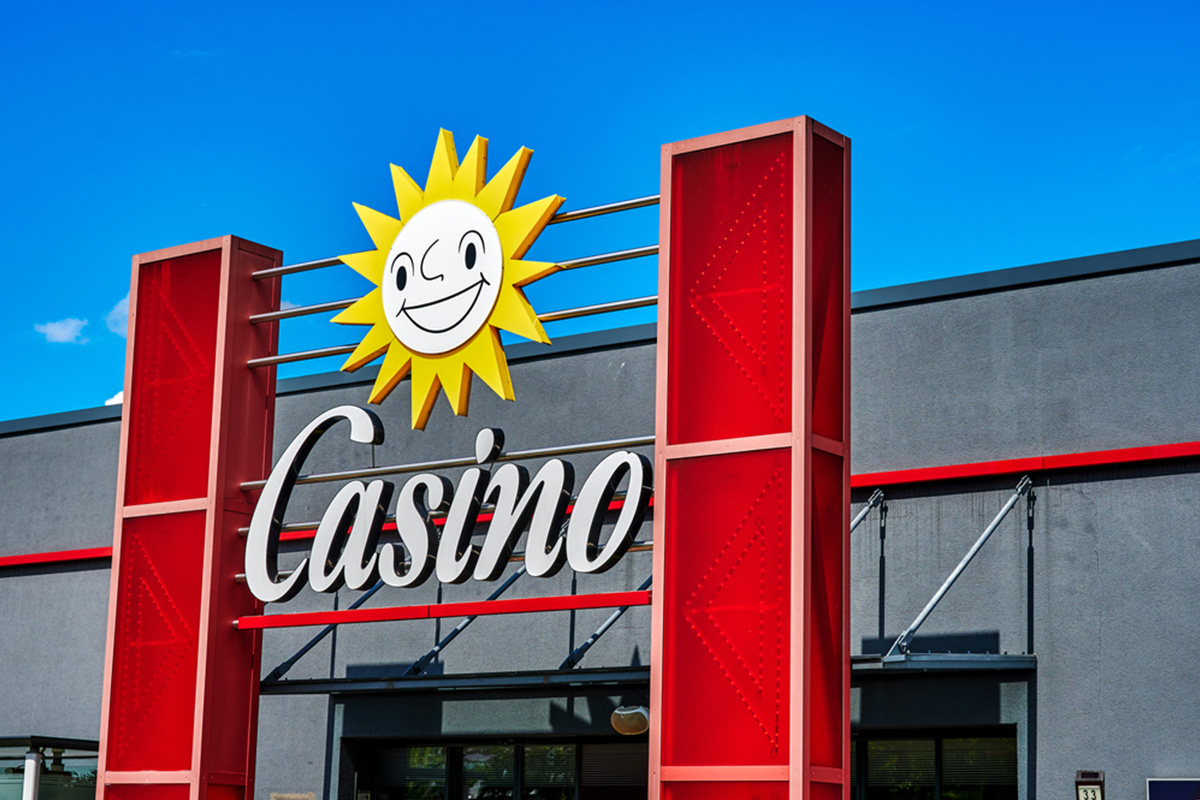 Reading Time:
2
minutes
The Gauselmann Group has won the tender for the casino concession of the German state of Lower Saxony. This means the group has the opportunity to operate up to ten casino locations. The concession allows for the state-licensed locations to be operated under the umbrella of the MERKUR sun from 1 September 2024, initially for a period of 15 years.
"I'm extremely delighted about receiving the casino concession in our neighbouring state of Lower Saxony. Being able to clock up this additional significant milestone in our company's history, just two years after taking over the North Rhine-Westphalia casinos, makes me and all the employees involved very proud and shows once again that we master the 'higher school' of gaming with and centred round money, and that we can act responsibly in this respect. Now, in autumn 2024, the task is to integrate the Lower Saxony casinos, with their roughly 400 employees, into our company and to welcome them to the world of Merkur," Paul Gauselmann, company founder and Chairman of the Management Board of the Gauselmann Group, said.
Pivotal for the issuance of the casino concession was the proven exemplary competence of the Gauselmann Group's ability to operate casinos. A total of 15 locations in the German states of Saxony-Anhalt, North Rhine-Westphalia, Berlin and Rhineland-Palatinate already demonstrate the success of the company. In addition to the proof of economic viability and financial stability, the high quality of the operator's concept, above all, were decisive for the issuance of the casino concession.
"With the takeover of the North Rhine-Westphalia casinos in 2021, we proved in an impressive way that we are able to realign the gaming and service offering in record time, to secure existing jobs, create new ones, and even increase their attractiveness. I'm certain that we will also be able to set new standards in Lower Saxony and continue to write our story of success with the casinos there," David Schnabel, Managing Director of all Merkur Spielbanken, said.