How to Choose the Best Online Casino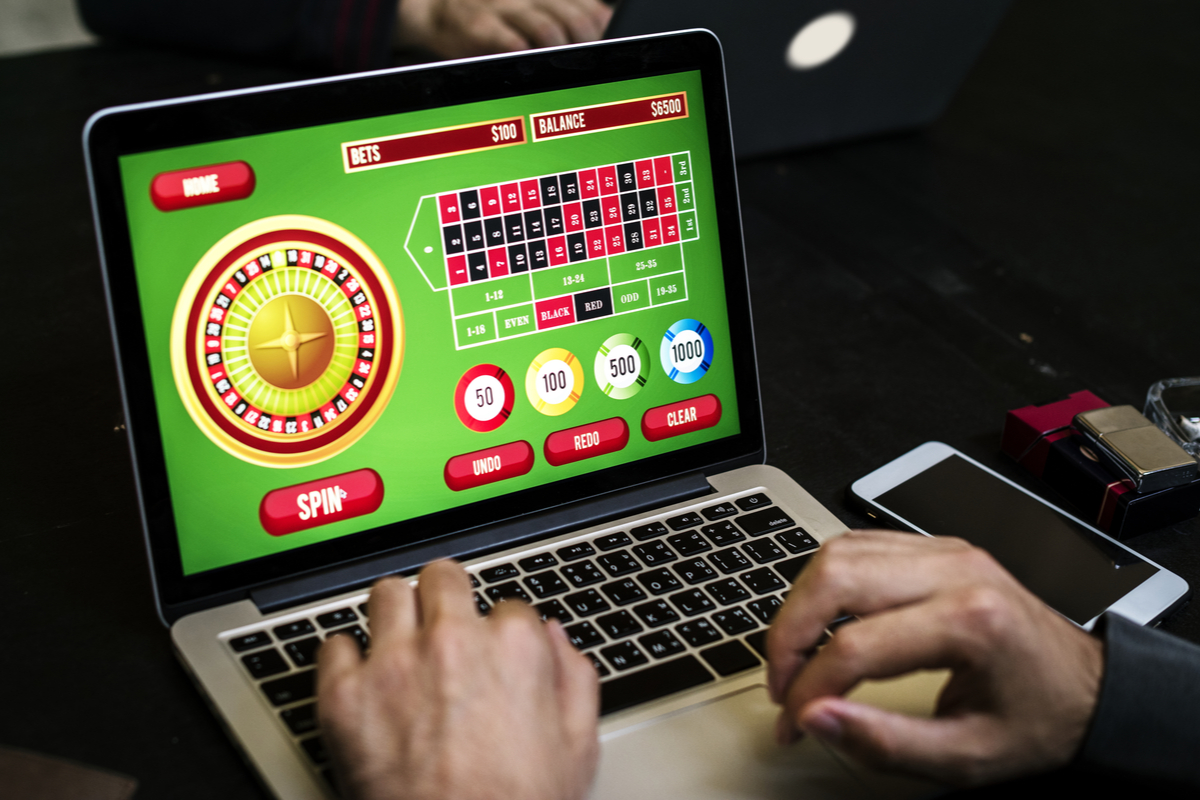 Reading Time:
4
minutes
Joining the online gambling world can look like a hard task at first. When a new player faces the hundreds of online casinos out there, it can be quite scary. But you don't have to fear the online casino world! You can start your gambling adventure rather smoothly if you manage to find the casino that suits you most. Luckily, you can choose the best casino for you if you follow a few simple rules and pay attention to key details.
Choose your online casino carefully and strategically
Gather as much information as you can about casinos available to you and learn which venue has the most to offer you. By reading some of the best online casino reviews at Casinoproper and similar websites, you will be able to locate the gambling venue that suits you most.
While reading those reviews, you should pay attention to important details that can affect your gambling session. That includes reading all about the selection of available games, customer support, available payment options, etc.
Choose a Reputable Online casino
A casino can be deemed as respectable when a few factors are being considered:
The license it holds – A casino must have a gambling license to provide you with a safe environment to place bets. Most casinos have a license provided by one of the following territories: Malta, Curacao, Gibraltar, or Kahnawake. In some cases, casinos also use the services of a third-party regulator like the UK Gambling Commission. If the regulator is trustworthy, you will be able to contact it when you feel abused by the casino. Therefore, if a casino is licensed by an unknown authority, you should tread carefully, as it might not provide you with the desired levels of support.
The security measures that are being used – Many casinos use the latest technology to protect your personal information at all costs. Make sure that the gambling venue you consider joining uses Secure Sockets Layers (SSL) and Random Number Generators (RNG). The first is an encryption method used by banks, which means it is exceptionally reliable, and the latter ensures that games of luck won't be tampered with. Also, make sure the casino follows ID verification protocols, as casinos that don't check your personal info can't be trusted.
What customers have to say – On paper, casinos can look perfectly safe, but looks can be deceiving. To make sure the casino can be trusted, you should read casino reviews to understand what people have to say about it.
Choose a casino with the best selection of games
Before choosing an online casino, you need to figure out what kind of games you enjoy most. There are many different types of casino games:
Online slots – classic slots, modern slots, progressive jackpots, etc.
Table games – poker, blackjack, roulette, etc.
Specialty games – bingo, scratch cards, etc.
Live dealer games – which often include popular table games.
Sports betting – placing bets on live events or virtual sports.
Some casinos focus on classic games like slots and table games, but modern venues offer more gambling options. Also, the number of available games varies from one gambling venue to another, depending on the number of software providers the casino works with.
So, once you decide which games you will enjoy playing the most, make sure the casino offers a decent selection of games by the top iGaming companies in the industry.
Choose a casino with the most lucrative bonuses and promotions
Casino promotions allow you to get familiar with the venue while spending little of your own money. Casino bonuses are often divided into two categories: welcome offers, which are only available to new members, and changing promos for all players.
Those bonuses often include one or more of the following:
Match bonuses – for every dollar you deposit, the casino will award you with the same amount of cash.
Free spins – available on a few popular online slot games.
Reload bonuses – you can get some of your money back, depending on how much you deposit in the first place.
No-deposit prizes – those are a bit harder to find, but some casinos still offer them.
Find the casino that offers the most lucrative offers and bonuses, and make sure you can comply with the accompanying terms and conditions.
Choose a casino with the most convenient payment options
To place real money bets easily and efficiently, you need to find a casino that accepts the most convenient payment options, while providing you with the best conditions.
Casinos often allow you to use the following options:
E-wallets – like PayPal, Neteller, Skrill, and more
Direct wire transfers
Credit\debit cards
Cryptocurrencies
Before you choose a gambling venue, find out whether the available payment options are available in your region, whether extra fees are involved, and how long the processing time takes. All those details are often covered in online casino reviews.
Choose a casino with the best customer support
The quality of the customer service you receive at a gambling venue says a lot about the casino. There are three main ways for you to contact the support team at most casinos: a designated phone line, a live chat, and an email address.
When checking out a casino, make sure you can contact the support team 24/7, that they respond quickly, and that previous customers are happy with the help they've received in the past.

Finland Games Job Fair provides you with the platform to connect with games industry talents within Finland and from across the globe virtually.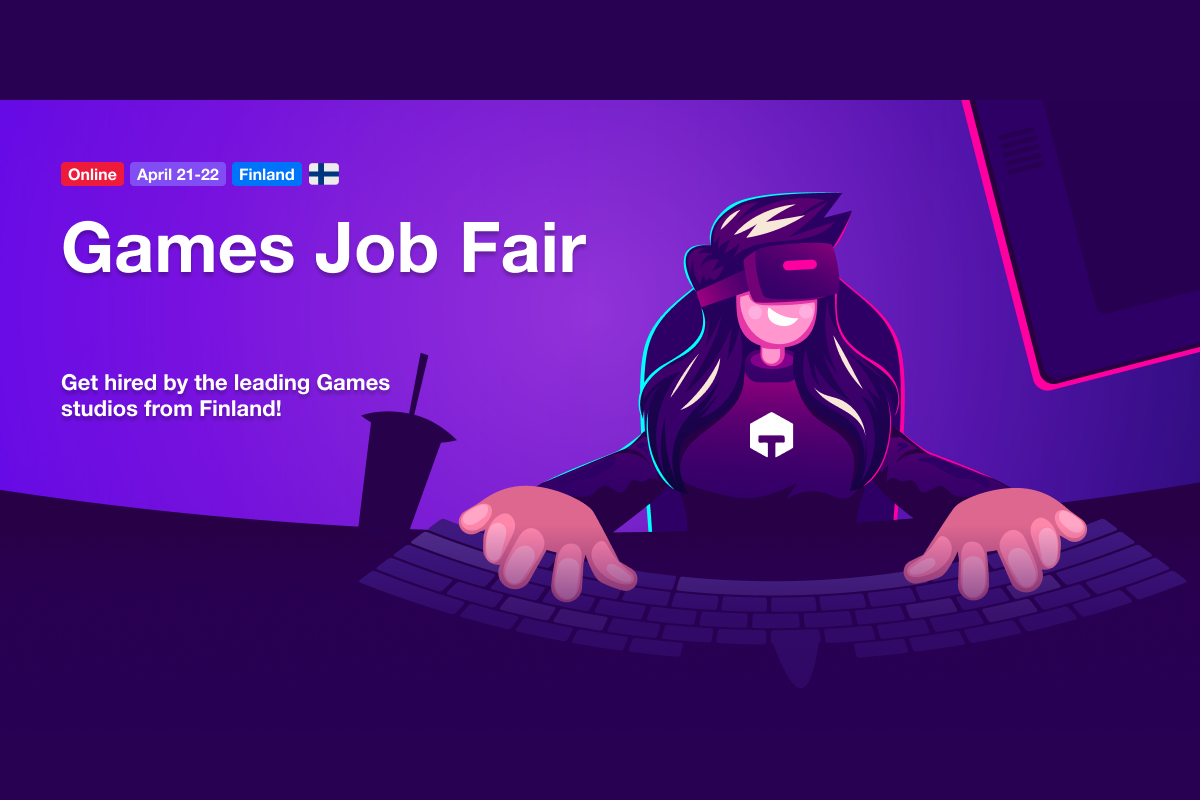 Reading Time:
2
minutes
Finland Games Job Fair gives participants the opportunity to get an overview of the Finnish games industry, learn about various career opportunities, virtually meet and interact with HRs of the  studios, showcase their talent to recruiting companies, engage in online interviews for open jobs, and ultimately make their next career move.
Participating studios are – Rovio, Supercell, Redhill Games, Lightneer, MiTale, Frogmind, Quicksave, Dazzle Rocks, Fingersoft, Yousician, Metacore and many more! These companies are makers of well renowned games such as Angry Birds, Clash of Clans, Best Fiends, Hill Climb Racing, Nine to Five to name a few.
At the virtual event, participants will hear from senior recruiters on key topics like how to break into the games industry and tips on making your resume stand out. Our business partners – Business Finland, Helsinki Business Hub, Game Makers of Finland, IGDA & Neogames – will share their insights into the fast-growing and exciting games industry in Finland.
There will also be sessions on pertinent industry topics like:
What is the range of compensation and benefits for professionals in the gaming industry in Finland?
How are Finnish companies recruiting and relocating new employees during COVID times?
How do professionals smoothly transition or begin their career in the games industry?
And for those unsure about accepting a job opportunity in Finland, we will have past event candidates, share their experiences about moving and working in Finland.
Last, but not least, we are also partnering up with job board like Games Jobs Finland, Games Jobs Direct and In Game Jobs to bring you more career opportunities.
What to expect from the event?
A unique facet of the event is that the platform will be accessible for 2 months to studios and talents alike enabling continued recruitment prospects
At the expo area, attendees will be able to visit interactive company stands and engage in live sessions with studio representatives
On the Career Wall, multiple job openings from recruiting studios will be advertised
Finding studio representatives can be done by associated tags, through which one can chat with them or book an online call.
How can you join the Finland Games Job Fair?
If you are now intrigued and want to join the Job Fair, then take a couple of minutes to fill out a simple registration form. We will assess the applications and will accordingly contact you, before the event, about any matching role(s) and invite you to an online interview with our talent specialist.
After filling the registration, you will receive an email and a link to the online Pine platform which can be used to join the event on 21 – 22 April.
To help participants get comfortable with the online platform and prepare them to get the most out of the event, we will organize a preparatory Warm-Up webinar on March 31st. We will share tips on how to fill up the attendee card and attract the attention of recruiting companies, an overview of the capabilities of the online platform for the event and answer any questions.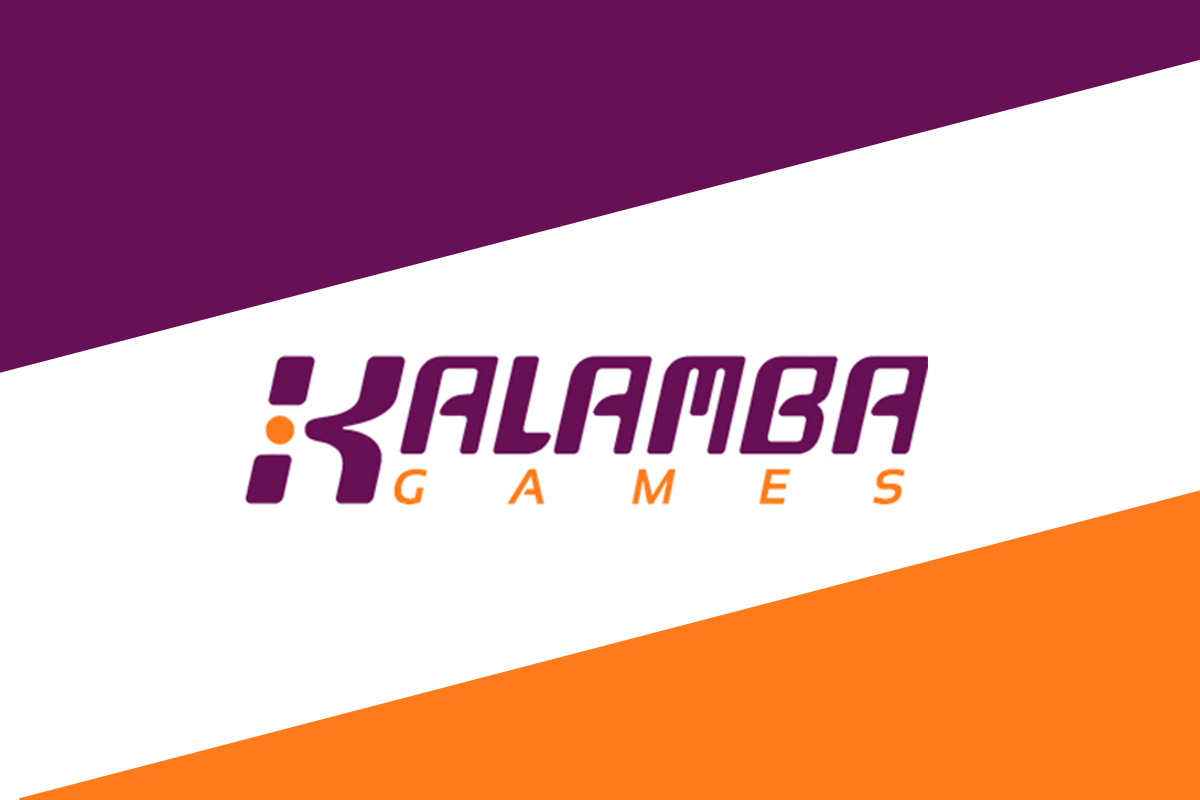 Reading Time:
3
minutes
Tamas Kusztos, Head of Sales and Account Management at slots developer Kalamba Games gives us some insight into the company's recent entry into the vibrant Italian market and what it hopes to bring to the well-established territory.
The Italian market for gambling is one of the most proven and lucrative in Europe, if not globally. From land-based and online to esports and sports betting, there's little that a bettor can't wager on in the country thanks to the regulated landscape it operates in. But what about newcomers like Kalamba? Is it actually advantageous for us to make our debut now? Well, there are certain benefits in that we have been able to identify some player preferences and trends which will help us hit the ground running. The market being as mature as it is also helps us to quickly get a handle on general market conditions and how regulation has progressed.
As it's turned out, it's actually been a very good time to do it, as online casino has grown to become the most lucrative product vertical in the Italian online market, with slot products now accounting for upwards of two-thirds of overall segment revenue of €831m in 2019 and €837m in the first nine months of 2020. As recently as last November, the 2 billion revenue mark was surpassed by regulated operators for the first time ever and that was followed by another record-breaking December, which saw a 40 per cent month-on-month increase.
Given our success in other European markets, we are sure that there will always be an appetite for fresh content such as ours and we are excited to introduce it to the Italian players.
But of course, not all European territories are the same – Italy has a very strong land-based heritage and many online operators also run betting shops. This gives us a good insight into what this slightly different player demographic enjoys. We will be looking to develop new content for the Italian market that offers the mechanics, features, and themes that the local player base knows and loves. It is all about knowing your customer and making sure our content is tailored to attract them and we will learn as we go and improve our content along the way.
Getting us off to a good start, we have a really broad portfolio of titles with our 50th game being launched later this year. We offer players a range of different themes and have been working hard to develop our signature features. Some of our best loved ones are HyperBet and HyperBonus, which allow players to adjust the volatility level of the game and to shortcut into bonus rounds. Coupled with exciting themes and a slick user interface, this means we can really cater for all demographics. We have a packed roadmap for 2021 which will see us take our content to new heights.
But having those games alone isn't the whole picture, we need to align ourselves with the right local partners to gain the best possible insight. As a supplier, you only have access to part of the performance data of your games with operators holding the other important piece of information. It is therefore crucial to work closely with operators to get a 360 view of how well our content is performing in the market and what kind of content players prefer. We have talked with some of our partners in detail about the market trends and we will certainly take it into consideration when creating games. We are however confident that our unique offering will carve out a decent market share with our fresh approach towards slots.
That approach is also evident in our player engagement and part of our Bullseye RGS, which has been doing particularly well since its introduction last year. We have already released Big Win Replay, where players can go back and watch their big wins repeatedly. Our data shows that this significantly increases the engagement levels compared with players who choose not to use it. Building on that, we're soon to include our own unique take on the classic Jackpots feature, while later this year, we're set to introduce some really fresh and exciting gamification tools that will increase engagement and retention levels with players.
So all in all, it's exciting times in Italy and with our powerful combination of innovative games and promotional tools, we're confident we can take advantage and push forward to become one of the leading suppliers there.
Tracing the popularity of online Blackjack game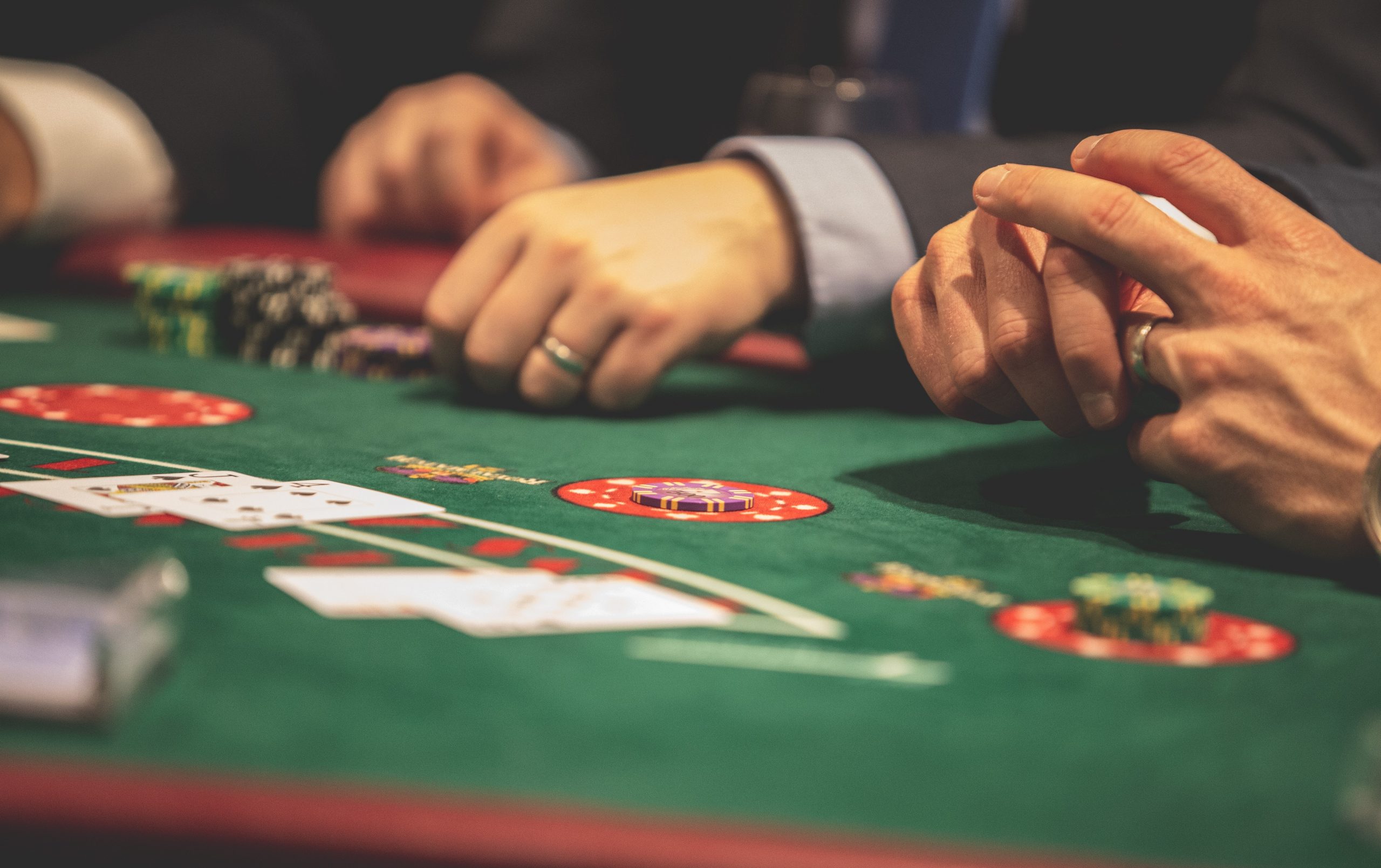 Reading Time:
3
minutes
Tracing the popularity of online Blackjack game
Blackjack is one of the oldest games of casinos. Incidentally, it has been ranked as one of the top five games at online casinos. Blackjack is very easy to understand and play. Owing to its popularity and simplicity, it has been able to attract a lot of players to the casino sites. Moreover, there have been famous films and TV shows that featured blackjack. The critically acclaimed film 21 based on the true story of the MIT Blackjack Team has introduced players to the technique of card counting which helped the team squeeze out millions from the famous Las Vegas casinos. You can access Blackjack and its variants at https://casino.winissimo.com/blackjack/. 
Get actively involved with the game
Blackjack requires constant involvement of the player at every stage of the game. You have to carefully plan your moves once the dealer deals the card. Whether you want to hit, stand, split or double, you have to prepare a well-researched strategy to play the game and use certain tricks and techniques to maximise your winnings. Unlike other table and card games like roulette, baccarat, slots, etc. that rely on chance, Blackjack requires a strong combination of luck and strategy.
Take advantage of exclusive promotions and benefits
Online games lure players with exclusive and lucrative incentives and offers. Some offer special VIP features to loyal and existing customers. Online Blackjack has a line up of cash prizes, bonuses and incentives for their free and demo games so that beginners and inexperienced can play the games to improve their skills and maximise their winnings whilst learning to maintain their bankroll.
Brush up on the important basics and strategies
The players can look for online guides and sites to equip themselves with the basics of the game. They can watch videos by gaming experts that talk about various strategies and techniques on how to make the best use of the game and beat the dealer and competitors. The rules of the Blackjack including its variants are the same across the world. In traditional casinos, you can use the chart to decide the best move or strategy for the game. The chart acts as a guideline for understanding and learning about Blackjack. The online casinos have an in-built chart which you can rely on while dealing with cards for the game. 
Make maximum use of the odds
House edge is an important factor to be considered for selecting any casino game. You should always remember that the house edge will always favour the casino. At every game, the casino will have an upper hand over the player. You should never go for games which have a high house edge value. Because you will result in losing the game. You will end up spending more than you can afford which will exceed your bankroll limit. You should choose games with a low house edge value. The average value stands under 1% but it can reach 2 to 3% depending on the technique you have applied. When compared to other casino games, Blackjack enjoys having a low house edge value which makes it favourable among young players. 
Get your excitement level high
Blackjack can be thrilling and fun. You will face many scenarios where you have to make different moves to beat the dealer. Sometimes you have to make a risky decision at the drop of your hat. And sometimes you just have to leave it to luck to decide the fate of the game. All these situations are enough to put your mind into action and boost your adrenaline rush.