How to Choose the Best Online Casino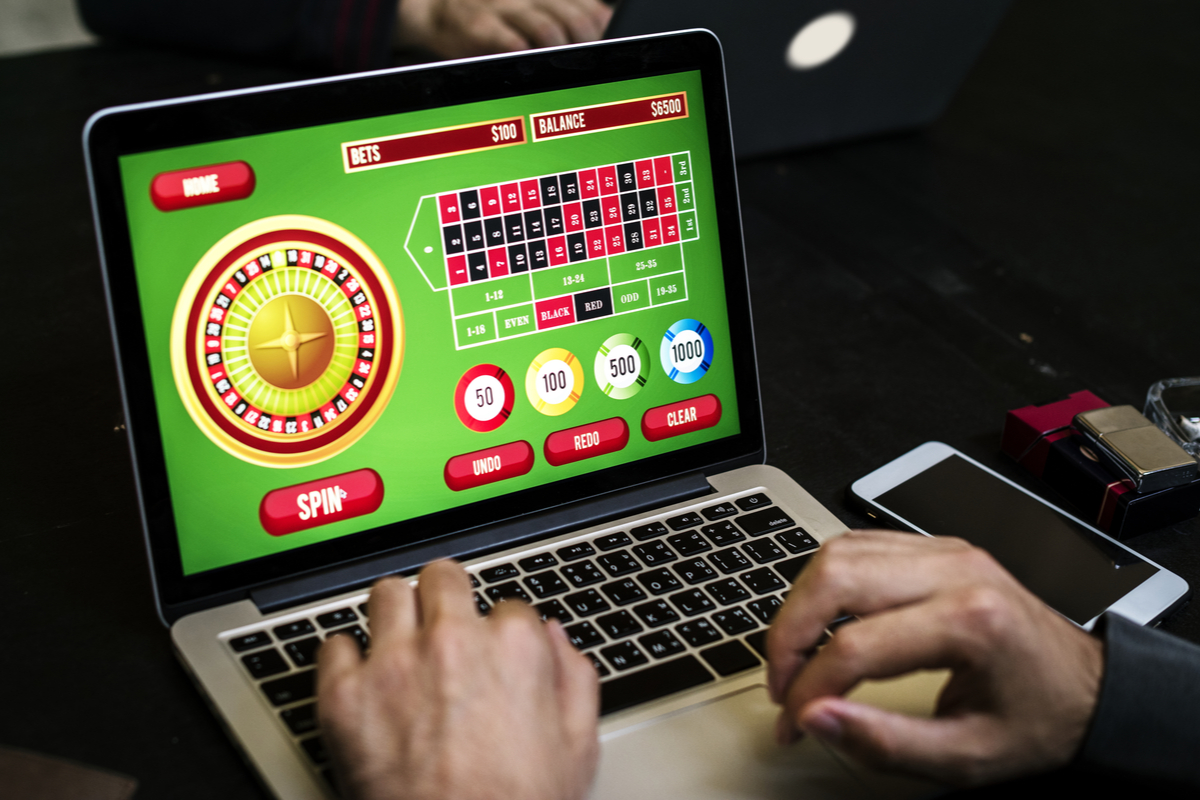 Reading Time:
4
minutes
Joining the online gambling world can look like a hard task at first. When a new player faces the hundreds of online casinos out there, it can be quite scary. But you don't have to fear the online casino world! You can start your gambling adventure rather smoothly if you manage to find the casino that suits you most. Luckily, you can choose the best casino for you if you follow a few simple rules and pay attention to key details.
Choose your online casino carefully and strategically
Gather as much information as you can about casinos available to you and learn which venue has the most to offer you. By reading some of the best online casino reviews at Casinoproper and similar websites, you will be able to locate the gambling venue that suits you most.
While reading those reviews, you should pay attention to important details that can affect your gambling session. That includes reading all about the selection of available games, customer support, available payment options, etc.
Choose a Reputable Online casino
A casino can be deemed as respectable when a few factors are being considered:
The license it holds – A casino must have a gambling license to provide you with a safe environment to place bets. Most casinos have a license provided by one of the following territories: Malta, Curacao, Gibraltar, or Kahnawake. In some cases, casinos also use the services of a third-party regulator like the UK Gambling Commission. If the regulator is trustworthy, you will be able to contact it when you feel abused by the casino. Therefore, if a casino is licensed by an unknown authority, you should tread carefully, as it might not provide you with the desired levels of support.
The security measures that are being used – Many casinos use the latest technology to protect your personal information at all costs. Make sure that the gambling venue you consider joining uses Secure Sockets Layers (SSL) and Random Number Generators (RNG). The first is an encryption method used by banks, which means it is exceptionally reliable, and the latter ensures that games of luck won't be tampered with. Also, make sure the casino follows ID verification protocols, as casinos that don't check your personal info can't be trusted.
What customers have to say – On paper, casinos can look perfectly safe, but looks can be deceiving. To make sure the casino can be trusted, you should read casino reviews to understand what people have to say about it.
Choose a casino with the best selection of games
Before choosing an online casino, you need to figure out what kind of games you enjoy most. There are many different types of casino games:
Online slots – classic slots, modern slots, progressive jackpots, etc.
Table games – poker, blackjack, roulette, etc.
Specialty games – bingo, scratch cards, etc.
Live dealer games – which often include popular table games.
Sports betting – placing bets on live events or virtual sports.
Some casinos focus on classic games like slots and table games, but modern venues offer more gambling options. Also, the number of available games varies from one gambling venue to another, depending on the number of software providers the casino works with.
So, once you decide which games you will enjoy playing the most, make sure the casino offers a decent selection of games by the top iGaming companies in the industry.
Choose a casino with the most lucrative bonuses and promotions
Casino promotions allow you to get familiar with the venue while spending little of your own money. Casino bonuses are often divided into two categories: welcome offers, which are only available to new members, and changing promos for all players.
Those bonuses often include one or more of the following:
Match bonuses – for every dollar you deposit, the casino will award you with the same amount of cash.
Free spins – available on a few popular online slot games.
Reload bonuses – you can get some of your money back, depending on how much you deposit in the first place.
No-deposit prizes – those are a bit harder to find, but some casinos still offer them.
Find the casino that offers the most lucrative offers and bonuses, and make sure you can comply with the accompanying terms and conditions.
Choose a casino with the most convenient payment options
To place real money bets easily and efficiently, you need to find a casino that accepts the most convenient payment options, while providing you with the best conditions.
Casinos often allow you to use the following options:
E-wallets – like PayPal, Neteller, Skrill, and more
Direct wire transfers
Credit\debit cards
Cryptocurrencies
Before you choose a gambling venue, find out whether the available payment options are available in your region, whether extra fees are involved, and how long the processing time takes. All those details are often covered in online casino reviews.
Choose a casino with the best customer support
The quality of the customer service you receive at a gambling venue says a lot about the casino. There are three main ways for you to contact the support team at most casinos: a designated phone line, a live chat, and an email address.
When checking out a casino, make sure you can contact the support team 24/7, that they respond quickly, and that previous customers are happy with the help they've received in the past.

Games Factory Talents has teamed up with Nordic Game to bring you Nordic Game Talents.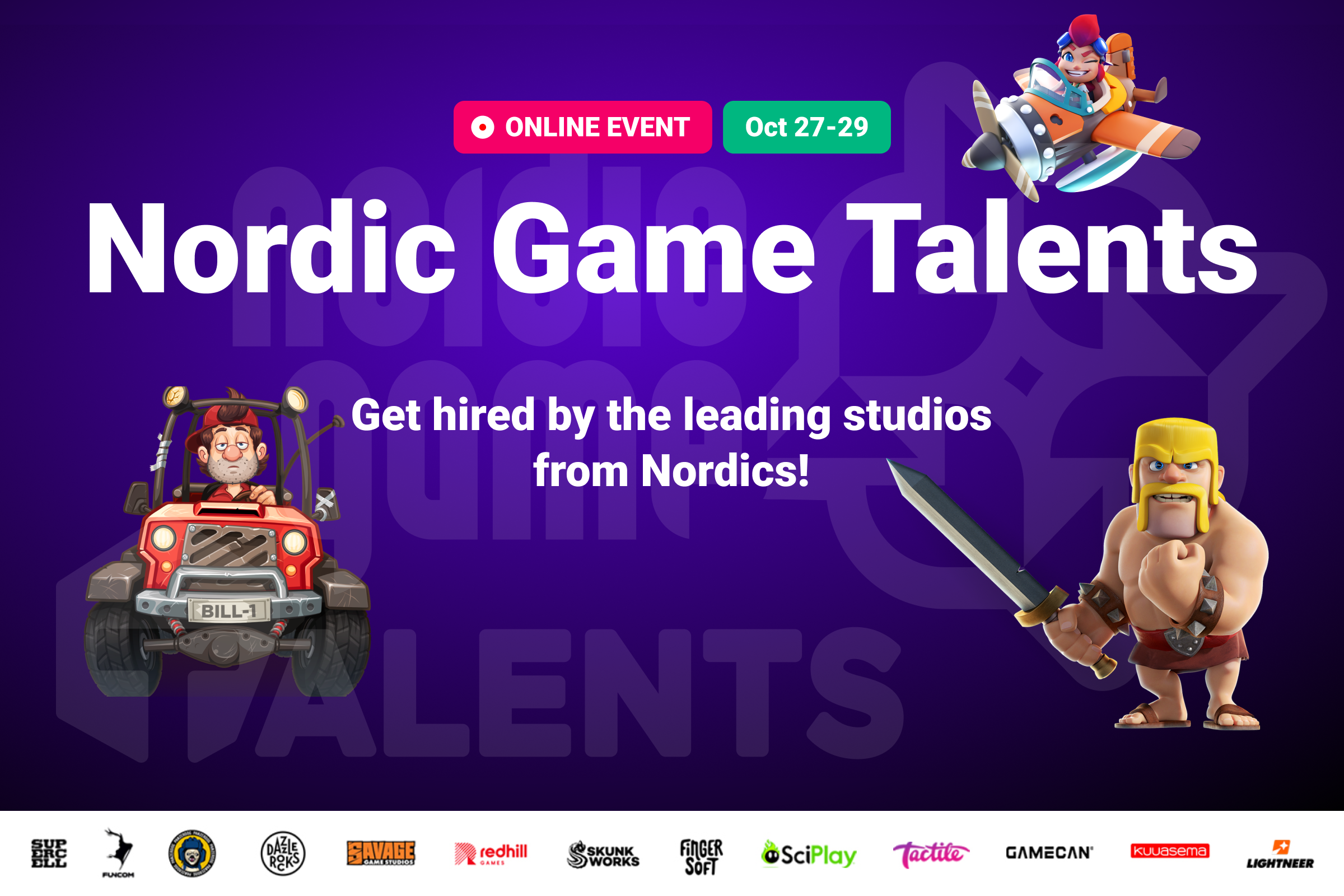 Reading Time:
2
minutes
Looking to take your career to the next level in the games industry? Then, Nordic Game Talents is the place to be! Games Factory Talents has teamed up with Nordic Game to bring you Nordic Game Talents.
From Oct 27-29, the online and interactive event is dedicated to recruitment and career building in the creative & games industry within the Nordic region. The event empowers participants to be part of a bigger community and motivates them to explore new paths in achieving their career goals.
Hiring creative & games studios – Supercell, Funcom, Panzerdog, Tactile Games, Gamecan, Fingersoft, Dazzle Rocks, Redhill Games to name a few from the Nordic region will be participating in the event. These studios will share information on their latest projects, work culture and what it takes to be part of their team. The individual games associations from Finland, Denmark, Sweden, Norway and Estonia will share insights through live sessions on the booming games industry in their respective countries. Career development topics pertinent to job seekers like – How to have a successful first interview, Creative Portfolio reviews will also be discussed.
Experienced game industry professionals and individuals beginning their careers from around the world are welcome to join the event. One-to-one interviews with the hiring studios can be scheduled through the event platform. A great opportunity to get to know the studios and network with game professionals from around the world.
Participating in the event
As a job seeker attending Nordic Game Talents, take a few minutes to fill out a simple registration form. After filling the registration form you will receive a link to the online event platform – PINE, to join the event on 27th October. Participants joining Nordic Game Talents will also receive a free-of-charge pass to the Nordic Game Conference.
To view the complete agenda, please click here and to learn more about the event please visit Games Job Fair
About Games Factory Talents
A Helsinki-based talent attraction agency dedicated to the games & creative industry. Our services include direct recruitment, organizing game job fairs and managing a community of game industry professionals through our GameDev Talent Board.
To learn more about Games Factory Talents visit – Games Factory Talents
Ten Famous Online Slot Games to Win Real Money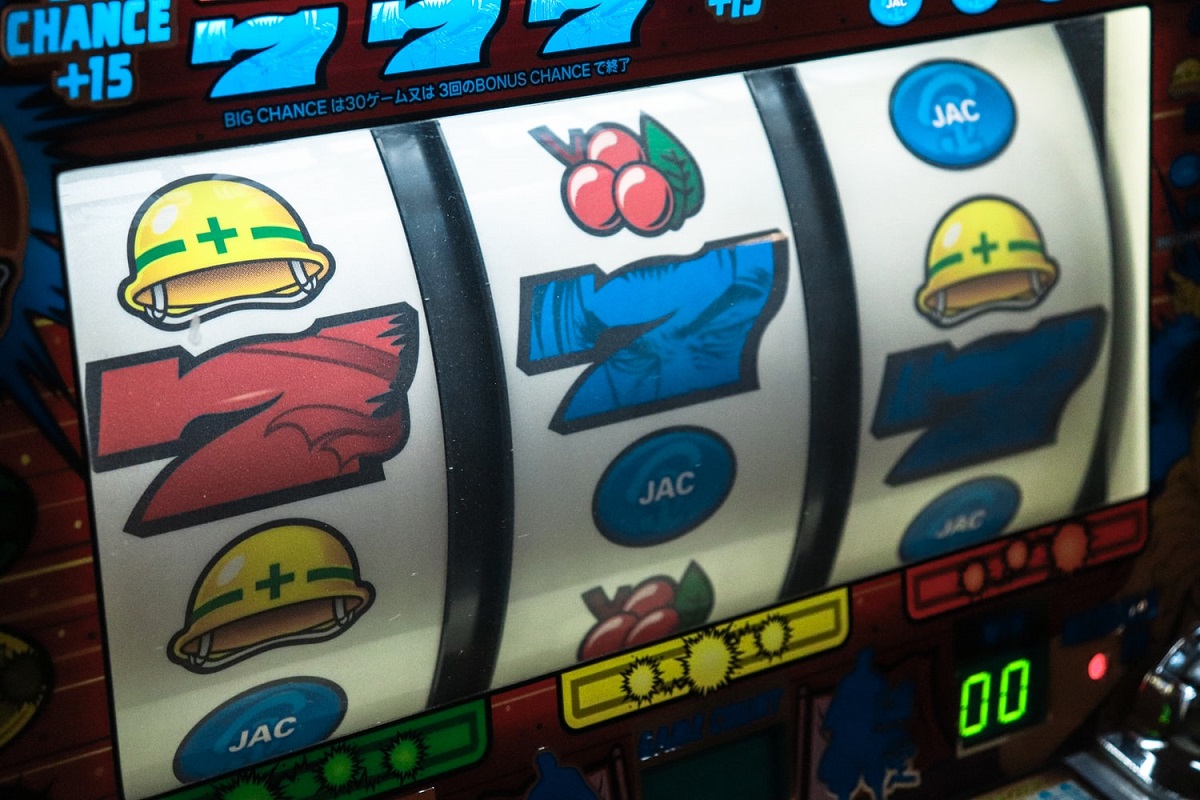 Reading Time:
5
minutes
Introduction
Despite digital reel-spinners being around since 1996, the pandemic that began in early 2020 sky-rocketed the popularity of online slot machines. Today, the number of interactive gaming enthusiasts is higher than ever, and so is the search volume for phrases such as what is the best slot to play online, and how do I play online slot machines?
Thus, this is a perfect time to run down the ten most-played and best slot machines on the internet. Buckle up as what follows is a short explanation on how to spin reels and which online slot machines for real money you should spend your hard-earned cash on when hunting for life-altering riches.
How to Play Online Slot Machines
Slots are super simple gaming products. All that they require from players is that they set a bet size and press the spin button. Nothing more. Once they perform the mentioned actions, an algorithm known as a random number generator arbitrarily churns out symbol combinations that determine a spin's outcome. No one can impact the behavior of this software. Thus all slot results are 100% fair.
Most modern products in the genre and some of the best slot machines from yonder feature auto-play functions that tell the game to perform multiple spins in a series, quitting when the game hits a loss/win limit.
Readers wary of trying out these games should first play slots just for fun. Most operators allow something called a demo-play option, which lets players experience an online slot machine in its entirety, using fictitious credits. So advanced slots and simple fruit machine games for fun are an option.
Gaming selection dramatically influences the flow of slot gameplay, as different titles feature specific bonus rounds and modes.
Ten Famous Online Slot Games
Per statistics, and most veteran players' opinions, the ten most established online slots for real money are:
Immortal Romance – Released in 2011, Microgaming's vampire romp is a classic that boasts four free spins modes and a max prize of x12,150. It is a rare example of a slot attempting to implement any semblance of a storyline in its gameplay.
Buffalo Blitz – Those not into online casinos will get stunned to learn that Buffalo-themed games are a massive hit with players, for whatever reason. There are over eighty such products, of which the most popular one is Buffalo Blitz (Playtech). It is a high variance reel-spinner with an RTP of 95.96%. It is a semi-rip-off of the Aristocrat slot Buffalo.
CSI – Yes, TV series slots are a thing, and CSI is one of the best TV slot games around. It hit online casinos in 2019, featuring all the characters from the original CSI show. Its crime-solving mini-game is oodles of fun, and so is its base gameplay.
Cleopatra – Cleopatra was the last active ruler of the Ptolemaic Kingdom of Egypt. However, in the online gambling sphere, she is the title character of 140 slots. The most famous of these is an IGT product released in 2012. It is a medium variance game with an RTP of 95.7% and a max payout of x10,000.
The Hive – Betsoft is a premium provider of 3D reel-spinners. Its slot named the Hive is a cartoony bee-themed game that incorporates an innovative honeycomb grid. Its hit frequency is a staggering 48.71, which means that almost every second spin should be a winning one.
Derby Dollars – This old RTG game often ranks as the best online slot for those players who are not looking to get rich but always want to turn a small profit. That is so because it features an incredible combo of low variance and an RTP of 97.5%.
Black Gold – Black Gold is a quirky Betsoft product that is suitable for spinners of all-sized bankrolls. Wagers on this game can go down to as low as two cents and as high as $150.
Aztecs Millions – RealTime Gaming does not have many progressive games in its portfolio. Nevertheless, its premium one is also one of the most widespread jackpot slots around. Aztecs Millions can give away what its name advertises, a progressive prize over one million dollars.
Dr. Jekyll & Mr. Hyde – For lovers of classic literature, this one is a must-play. It superbly captures a Victorian-era horror vibe while also infusing it with an animated cartoon feel. Its soundtrack is eerie, and its bonus rounds are exhilarating.
Starburst – There is no doubt on anyone's mind that NetEnt's Starburst is the most popular online slot ever. It is an average reel-spinner in all areas, but it has gotten a ton of notoriety due to bonus tie-ins.
Trusted Online Casinos for Slots
Over the past few years, many have tried to accurately guess the number of online casinos floating in the digital sphere. In 2018, the American Gaming Association came up with a projection of 2,800 gambling sites, which was likely a modest estimate. Therefore, picking credible from shady operators is not as easy as some may think. According to top casino review hub, Safest Betting Sites, the most reliable five casino-style gambling platforms players should stick to are:
BetUS – Founded in 1994, when Antigua and Barbuda passed the Free Trade and Processing Act, BetUS is one of the internet's oldest casinos. It has a game library of over 400 titles and offers a welcome bonus that can give away up to $3,000 on sign-up. Its promo code is CAS150.
BetOnline – BetOnline is another industry pioneer. It has been around since 2001 and boasts a product catalog that features over 150 slots. It also can supply new players with a package that can yield up to $3,000 in free-play funds over their first three deposits. Its code is BOLCASINO.
Wild Casino – The same company that runs BetOnline also operates Wild Casino (Commission.bz). Therefore, this is an equally reputable platform as its older sister site. It has on offer close to 200 high-quality slots and provides a five-part welcome package that can give away up to $5,000 in bonus cash. Its codes are WILD250 and WILD100.
Las Atlantis – Las Atlantis does not have a ton of reel spinners in its gaming portfolio. Yet, it dazzles new players with a registration deal the gives away as much as $14,000. It is a staggering offer that requires the bonus code LASATLANTIS to get activated.
El Royale – Many call El Royale Las Atlantis-lite because both sites are identical in many regards, but El Royale's welcome package has a max bonus cash potential of $12,500. It is a five-part offer whose first promo code is TRUEROYAL.
To Sum Up
According to some experts, the ten games listed above rank as the most famous online slots ever. It is hard to precisely pinpoint the ten most popular titles in this genre, as slot activity gets dramatically influenced by promotional tie-ins. So, the ranks continuously change. However, we promise that our list is a decent one. Those interested in spinning reels on the games mentioned in this article should only do so at trustworthy platforms. Inexperienced players should first test free slots with bonus rounds to get familiar with these products' gameplay mechanics before laying down real cash.
About the Author
Shelly Schiff has been working in the gambling industry since 2009, mainly on the digital side of things, employed by SBS. However, over her eleven-year career, Shelly has provided content for many other top interactive gaming websites. She knows all there is to know about slots and has in-depth knowledge of the most popular table games. Her golden retriever Garry occupies most of her leisure time. Though, when she can, she loves reading Jim Thompson-like crime novels.
Could eSports become an Olympic sports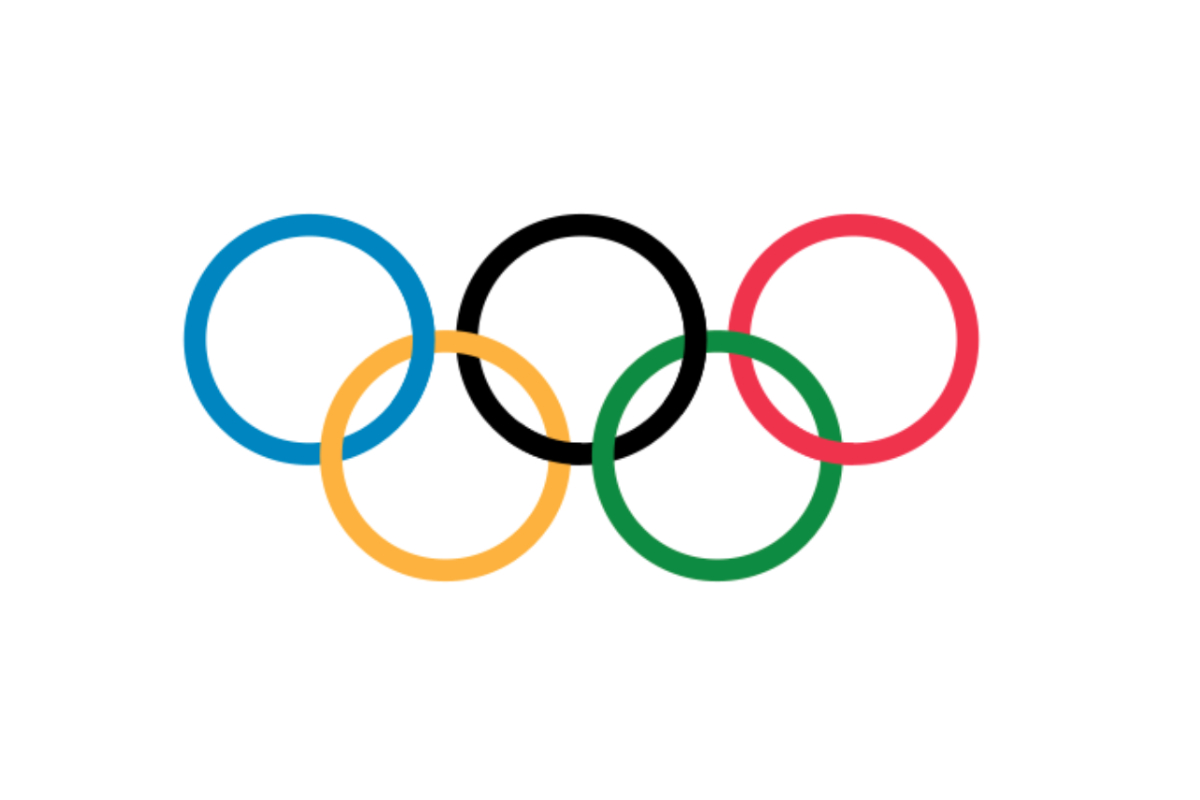 Reading Time:
3
minutes
Following a huge jump in popularity related to the recent suspension of traditional sports events, the world of competitive video gaming is continuing to make great strides in the right direction. The eSports industry that initially provided niche entertainment for a community of true gaming fans has quickly turned into a worldwide phenomenon, involved in major events and competitions ran at a massive scale.
With eSports as a whole quickly becoming more and more mainstream, both fans and large organizations are now beginning to wonder if we could see eSports becoming introduced into the Olympics anytime soon. While some positive statements have already been made by the International Olympic Committee (IOC), it is evident that there is still some way to go before gamers get the chance to watch their countries compete against each other in major eSports titles at the Olympics.
eSports vs Traditional Sports
It could be hard to draw parallels between Olympics soccer athletes and professional eSports players upon first impressions, but there are actually many ways in which eSports could be related to any current Olympic sport.
Most wouldn't consider virtual sports athletes to have nearly as much skill and conditioning as Olympic athletes of any sport, but this doesn't have to be true. eSports athletes contending in big competitions can often experience heartbeats of up to 180bpm, along with cortisol levels equivalent to that of racecar drivers. These gamers must remain extremely focused to come out on top of their competitors, often for longer periods of time than basketball, soccer, or baseball players would have to. g
While playing video games is not anywhere as physically strenuous as playing a full game of basketball, eSports athletes may from a broader perspective actually work harder and tax their minds more than a physical team sports player. In preparation for a competition, League of Legends players might perform more focused practice than Olympic athletes, often spending up to 12 hours a day playing the game, while also being on demonstration to viewers online.
How could eSports benefit the Olympics?
Introducing eSport events into the Olympics could benefit the IOC in a number of ways. Video game competition broadcasting is continuing to see a rise in viewership, and the Olympics realize the opportunity to capitalize off of this. While some concerns have been raised about how introducing video game titles into the event would coincide with Olympic values, the possibility is not completely counted out. While certain titles involving violence are unlikely to be featured anytime soon, other versions of eSports like sports simulations could be a possibility in the near future.
By introducing eSports into the Olympics, the IOC would also be targeting a new, younger demographic that is possibly not as involved in the event as other generations. The eSports community shows massive support to their favorite teams and players, and this type of engagement is something that the Olympics could benefit from greatly.
Other events such as the 2022 Asian Games have already announced competitive video games as an official medal event, leading the way for other organizations. While a lot of work will have to be done before something similar can happen with the Olympics, any development like this is a step in the right direction.
Where are eSports going in the future?
The IOC's most recent statements regarding eSports in the Olympics tell us that if we are to see video games in the Olympics, they will more than likely be simulations of actual sports already demonstrated in the summer or winter event. World Sailing is one organization that has come forward with a proposal, and is suggesting to make their Virtual Regatta eSports game an official competitive sport.
Current eSports events are already massive, and are only going to continue growing. 495 million viewers tuned in to watch various eSports games and competitions in 2020, a number that establishes the industry as a mainstream form of entertainment. As well as this, live stream viewership doubled from 2019 to 2020, reaching a total of 3.94 trillion hours, which is also very closely related to the popularity of eSports, as livestreams are the most common form of online media used to watch eSports events.
With video games attracting more and more attention across various online media, it is very hard to imagine eSports suddenly halting its growth and becoming forgotten about. While the reality of seeing your favorite YouTuber win Olympic medals for a Fortnite Victory Royale may still be far-fetched, the potential held in eSports is big enough to make anything possible given enough time.