Social media companies need to do more to fully comply with EU consumer rules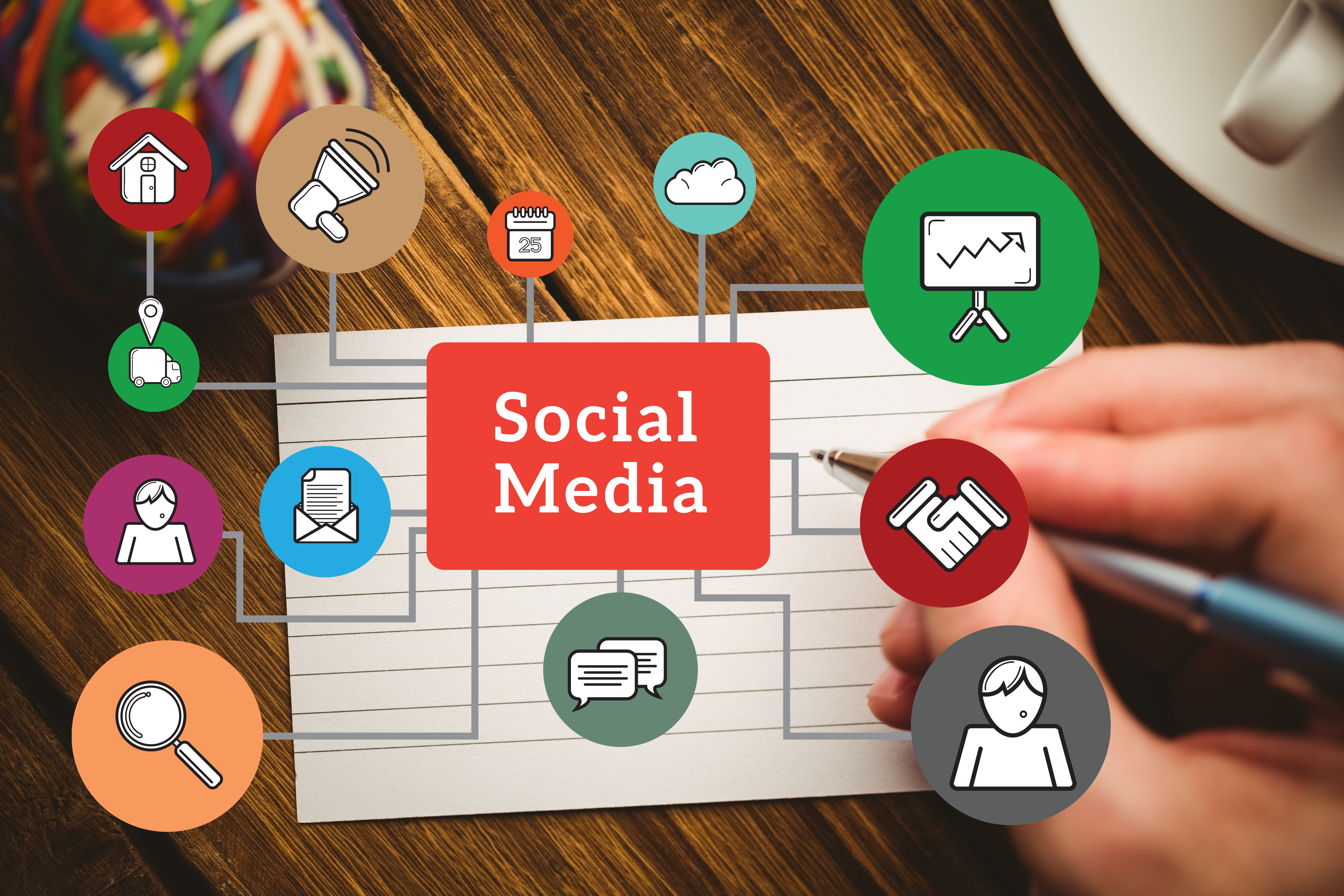 Reading Time:
4
minutes
European Commission – Press release
Social media companies need to do more to respond to the requests, made last March by the European Commission and Member States' consumer authorities, to comply with EU consumer rules.
Brussels, 15 February 2018
Social media companies need to do more to respond to the requests, made last March by the European Commission and Member States' consumer authorities, to comply with EU consumer rules.
The changes made by Facebook, Twitter and Google+ to align their terms of services with EU consumer protection rules have been published today.
These changes will already benefit more than a quarter of a billion of EU consumers who use social media: EU consumers will not be forced to waive mandatory EU consumer rights, such as their right to withdraw from an on-line purchase; they will be able to lodge their complaints in Europe, rather than in California; and the platforms will take up their fair share of responsibilities towards EU consumers, similarly to the off-line service providers. However, the changes only partially fulfil the requirements under EU consumer law.
Vera Jourová, European Commissioner for Justice, Consumers and Gender Equality said: "As social media networks are used as advertising and commercial platforms, they must fully respect consumer rules. I am pleased that the enforcement of EU rules to protect consumers by national authorities is bearing fruit, as some companies are now making their platforms safer for consumers; however, it is unacceptable that this is still not complete and it is taking so much time. This confirms that we need a 'New Deal for Consumers': EU consumer rules should be respected and if companies don't comply, they should face sanctions."
While Google's latest proposals appear to be in line with the requests made by consumer authorities, Facebook and, more significantly, Twitter, have only partially addressed important issues about their liability and about how users are informed of possible content removal or contract termination.
When it comes to the "notice and action procedure" used by consumer protection authorities to report and request the removal of illegal content, the changes by some companies are insufficient. While Google+ has set up a protocol, including deadlines to deal with the requests, Facebook and Twitter have only agreed to provide a dedicated e-mail address that national authorities can use to notify infringements, without committing to deal with such requests within specific timeframes.
Following numerous complaints by consumers who had been targeted by fraud or scams when using these websites, as well as having been subject to certain terms of services that do not respect EU consumer law, an enforcement action was launched in November 2016.
Since then, social media operators specifically agreed to amend:
the terms of services limiting or totally excluding the liability of social media networks in connection with the performance of the service;
the terms requiring consumers to waive mandatory EU consumer rights, such as their right to withdraw from an on-line purchase;
the terms depriving consumers of their right to go to court in their Member State of residence, and providing the application of California law;
the term releasing the platform from the duty to identify commercial communications and sponsored content.
The companies committed to implement the changes to their terms in all language versions in the first quarter of 2018.
Next steps
As already stated in its Communication on tackling illegal content online published in September 2017, the Commission expects online platforms to swiftly and proactively detect, remove and prevent the re-appearance of illegal content online. The Commission is currently working on the follow-up actions to this Communication.
The national consumer authorities and the Commission will monitor the implementation of the promised changes and will actively use the notice and action procedure provided by the companies. They will focus on illegal commercial content concerning unwanted subscriptions and other scams. Moreover, authorities may take action including enforcement measures where necessary.
The Commission will present in April a 'New Deal for Consumers'. This reform will propose to modernise the existing consumer law and ensure that they are properly enforced.
Background
On 16 March 2017, EU consumer authorities and the European Commission met with the companies to hear and discuss their proposed solutions. Following this meeting, the companies have made certain changes to their terms and conditions. However, the Commission and consumer authorities consider that further changes have to be made urgently (see press release).
The Consumer Protection Cooperation authorities, under the lead of the French Directorate General for Competition Policy, Consumer Affairs and Fraud Control (DGCCRF), sent a common position to Facebook, Twitter and Google+ in November 2016 asking them to improve a number of contract terms and set up a system to tackle illegal commercial content upon notification[1].
The EU Consumer Protection Cooperation (CPC) Regulation link national consumer authorities in a pan-European enforcement network. Thanks to this framework, a national authority in one EU country can call on their counterpart in another EU country to ask them to intervene in case of a cross-border infringement of EU consumer rules. Cooperation is common to various consumer-related pieces of legislation, such as the Unfair Commercial Practices Directive, the E-commerce Directive, the Consumer Rights Directive or the Unfair Contract Terms Directive.
Under the CPC framework, authorities regularly review issues of common concern for consumer protection in the Single Market and coordinate their market surveillance and potential enforcement actions. The Commission facilitates the exchange of information among authorities and their coordination.
Online platforms need to take greater responsibility in content governance. The Communication provides common tools to swiftly and proactively detect, remove and prevent illegal content online from reappearing.
For more information
Table with the changes to the terms and conditions
[1] Please note that any assessment made in this action is without prejudice to any future assessment of compliance of the contract terms by CPC authorities or in judicial proceedings.
IP/18/761
Press contacts:
General public inquiries: Europe Direct by phone 00 800 67 89 10 11 or by email
EGBA Welcomes EC Commitment to Improve Digital Single Market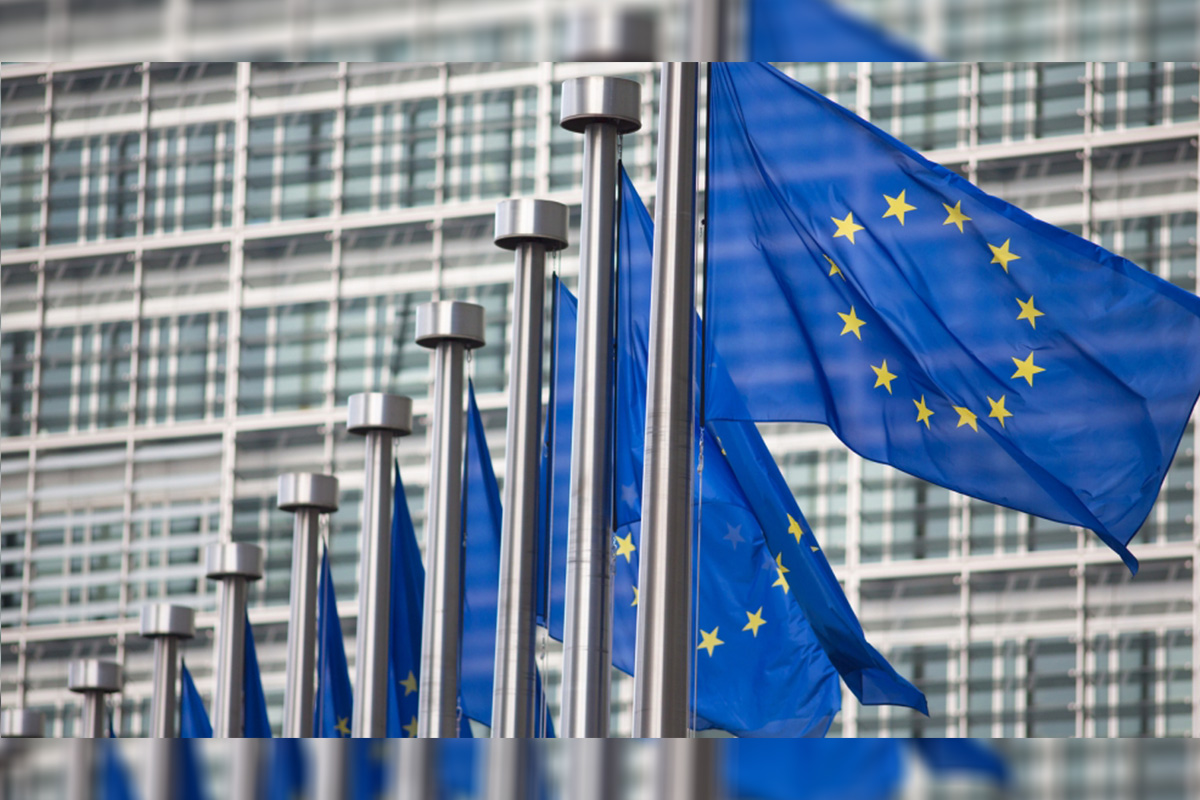 Reading Time:
< 1
minute
The European Gaming and Betting Association (EGBA) has welcomed the European Commission's commitment to improving the digital single market.
In its work programme, the Commission announces several new initiatives aimed at strengthening the operation of the single market, particularly for digital services, and making it work more effectively for online consumers.
EGBA believes the Commission's commitment to improving the digital single market should include a review of its approach to online gambling. With more than 16.5 million Europeans betting online, there is clearly a need for a more consistent EU policy towards this cross-border sector worth €22.2 billion and growing by 10% each year.
"EGBA welcomes the Commission's commitment to making the single market work for online consumers. More than 16.5 million Europeans bet online but their rights are not protected by any EU rules. It is time to bring the EU's approach to online gambling into the 21st century – the Commission should act," Maarten Haijer, Secretary General of EGBA, said.
European Commission Criticises Third German State Treaty on Gambling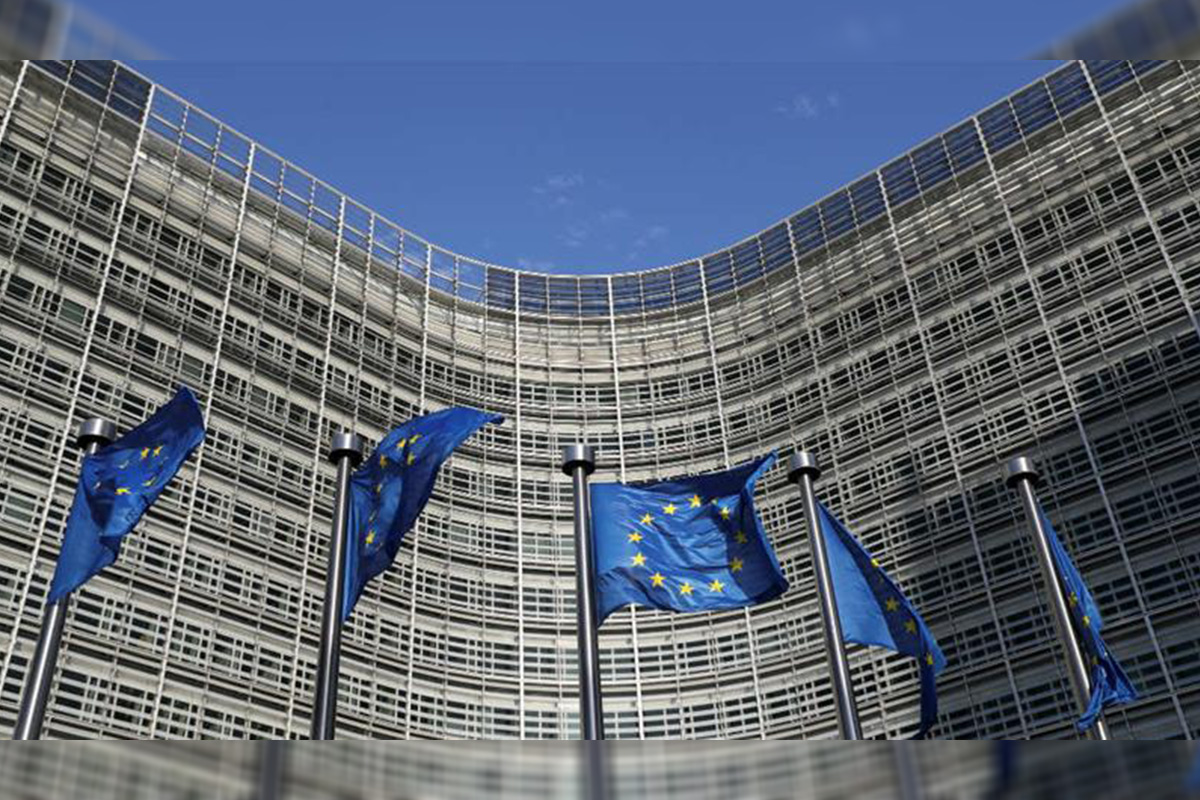 Reading Time:
2
minutes
The European Commission has criticised the latest incarnation of Germany's State Treaty on Gambling.
After the proposed legislation was submitted to the Commission in May, general director Lowri Evans has submitted a response which casts doubt on the effectiveness of the planned framework.
Evans criticised the short-term nature of the third amended State Treaty on Gambling. Evans questioned the logic of implementing the Treaty for such a short period from 1 January 2020 to 30 June 2021.
In order to secure a licence, operators will be required to shut down any online casino offerings and offer sports betting without in-play wagering. Players will be restricted to spending €1000 per month, with a 5% turnover tax levied on licensees. These restrictions and fees are expected to slash operators' revenue should they be fully enforced.
Evans noted that the controls to be implemented could make the market particularly unattractive for operators. With the processing of licence applications to begin from 2 January, the first working day of 2020, licences could be valid for less than 18 months.
Evans casts doubt on whether goals of the Treaty, such as increasing player protection and driving unlicensed operators from the market, could be achieved in an 18-month period. Evans also queried when the effectiveness of the Treaty would be assessed, something pledged when it was first introduced in 2012.
"The Commission emphasises the need for a continuous evaluation of the implementation and application of the State Treaty, in particular (but not limited to) sports betting. The German authorities have already committed in 2012 […] to an evaluation of the appropriateness and effectiveness of the provisions relating to sports betting. Unfortunately, in view of the previous non-award of sports betting licenses, no such evaluation has yet been carried out. Therefore, the German authorities are invited to [explain] how and when an evaluation of the appropriateness and effectiveness of the sports betting provisions will take place," Evans stated.
Europe that Protects: Stronger rules criminalising money laundering enter into force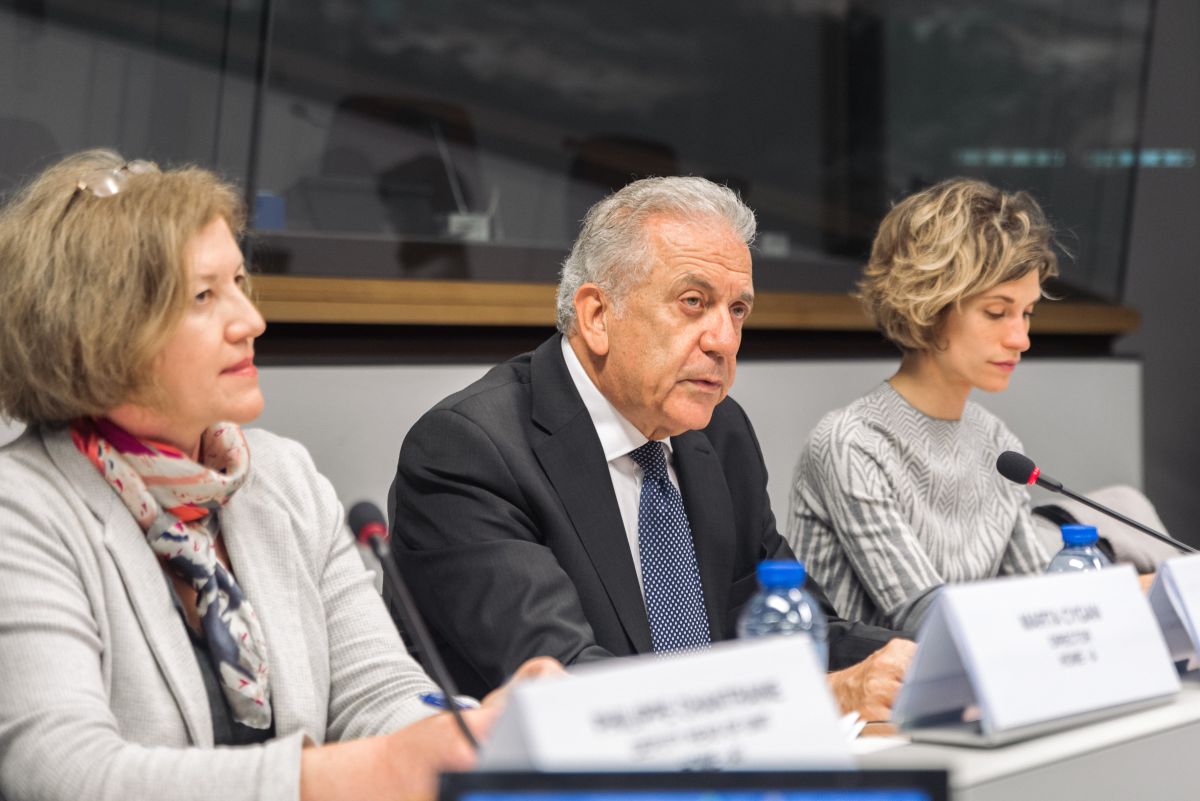 Reading Time:
< 1
minute
Today, the new measures to counter money laundering by criminal law enter into force across the EU. The new rules will ensure that dangerous criminals and terrorists face equally severe penalties for money laundering wherever they are in the EU, with a minimum term of imprisonment of 4 years.
Commissioner for Migration, Home Affairs and Citizenship Dimitris Avramopoulos said: "If we want to catch criminals and terrorists, we have to follow the money. Today, we are beefing up the EU's response to money laundering, making sure that criminals and terrorists no longer get away with illegally gained money and face deserved justice. A Europe that protects is a Europe that effectively prevents and prosecutes criminals."
Commissioner for the Security Union Julian King said: "Money laundering is a key tool used by terrorists and serious criminals to obtain funding – by harmonising the crime and the punishment across the EU, we can further close down the space in which they operate. Member States now need to implement the new rules without delay."
The Commission proposed to harmonise offences and sanctions for money laundering across the EU in December 2017. While all Member States currently criminalise money laundering the definitions of this crime as well as the penalties related to it differ across the EU, allowing criminals to effectively "window shop" and exploit the differences between national legislation.
With the new rules in force that will be no longer possible. Member States now have 24 months to implement the new rules into national law and notify the Commission accordingly.
The recent changes and all AML related topics will be highlighted during Prague Gaming Summit by the attending experts of the gambling industry in a special panel discussion. You can find more details on the following page.