Sportsbet.io bring in Odds On Marketing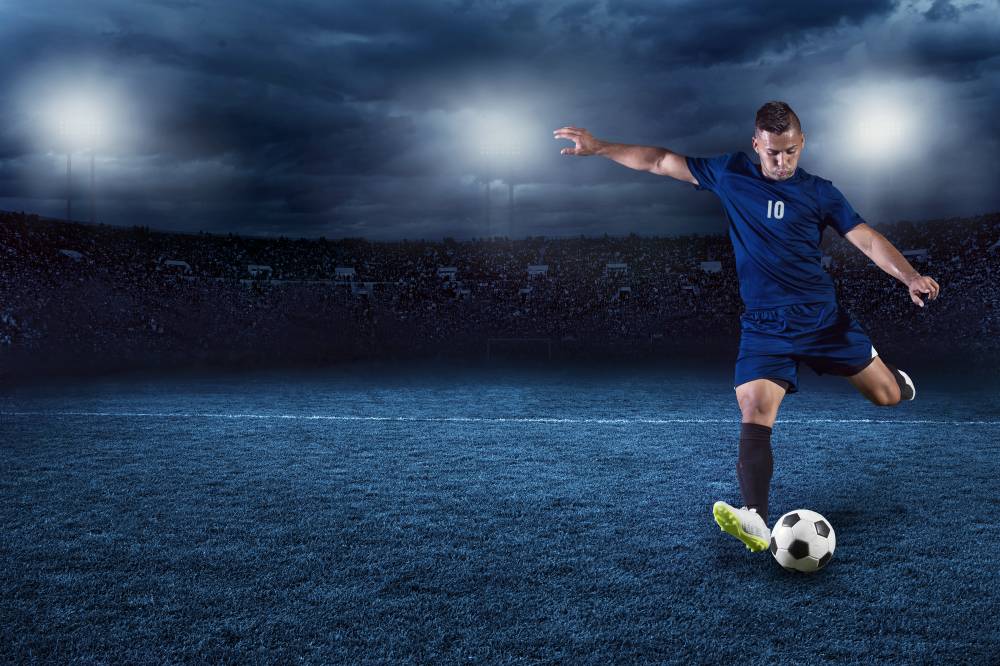 Reading Time:
2
minutes
Agency to deliver focused digital brand strategy prior to World Cup push
04th April 2018 – Sportsbet.io, the leading bitcoin-led sportsbook operated by the Coingaming Group, has brought in the services of agency Odds on Marketing to assist with its digital brand identity in the run up to this summer's World Cup.
The agency, which has previously worked with William Hill and The FA, will develop and execute an innovative, multi-channel digital brand strategy in the coming months with the aim of expanding its existing customer base.
Odds On will look to strengthen Sportsbet.io's brand identity across its core social channels after the operators recent rebrand and website launch.
In the lead up the World Cup, Sportsbet.io aims to build greater global awareness, drive conversion to its site and reactivate dormant accounts via engaging social content and personalised customer offers.
These will be targeted to an international audience with content translated into various languages in addition to English, including Brazilian Portuguese, Japanese and Russian, aligning with its relaunched website provision.
A key focus of the marketing push will be to highlight Sportsbet.io's extensive live streaming calendar, unique to the crypto sportsbook industry. This has been brought in to meet the increasing expectations of customers and their demand for live action on the go.
Joe McCallum, Director of Sportsbook at the Coingaming Group, said: "After our recent rebrand and with the World Cup imminent, we wanted to build on our current awareness within the wider betting audience and Odds On Marketing are well suited to deliver this.
"Their plans leading through the end of the season will streamline and bring consistency to our brand identity around our 'fun, fast and fair' mantra, while also helping us appeal to new customers and reactivating those who have previously bet with us."
David Lynn, Director at Odds On Marketing, said: "Sportsbet.io offers a betting proposition equal to, if not better than many of the tier one operators, and we're pleased to assist them in enhancing their digital brand identity over the coming months.
"Our expertise working with leading sportsbook operators gives us the expertise to ensure content reaches the widest audience possible, while also boasting high conversion rates through innovative campaigns and other strategies."
About Sportsbet.io
Founded in 2016 as part of the Coingaming Group, Sportsbet.io is a leading bitcoin-led sportsbook operator.
Sportsbet.io has an expansive, quality betting product across all major sports and eSports, offering more than 350,000 pre-match events per year, as well as comprehensive in-play content. It also provides innovative markets such as player prop bets for soccer, American football and basketball, and is the only bitcoin-led sportsbook to provide live streaming across all major sports.
Sportsbet.io prides itself on its secure and trustworthy betting service, with withdrawal times of around 1.5 minutes amongst the fastest in the industry.
For more information about Sportsbet.io, please visit https://sportsbet.io.
PA Gaming Control Board to Hold Public Hearing on October 2nd for Hollywood Casino at Penn National Race Course License Renewal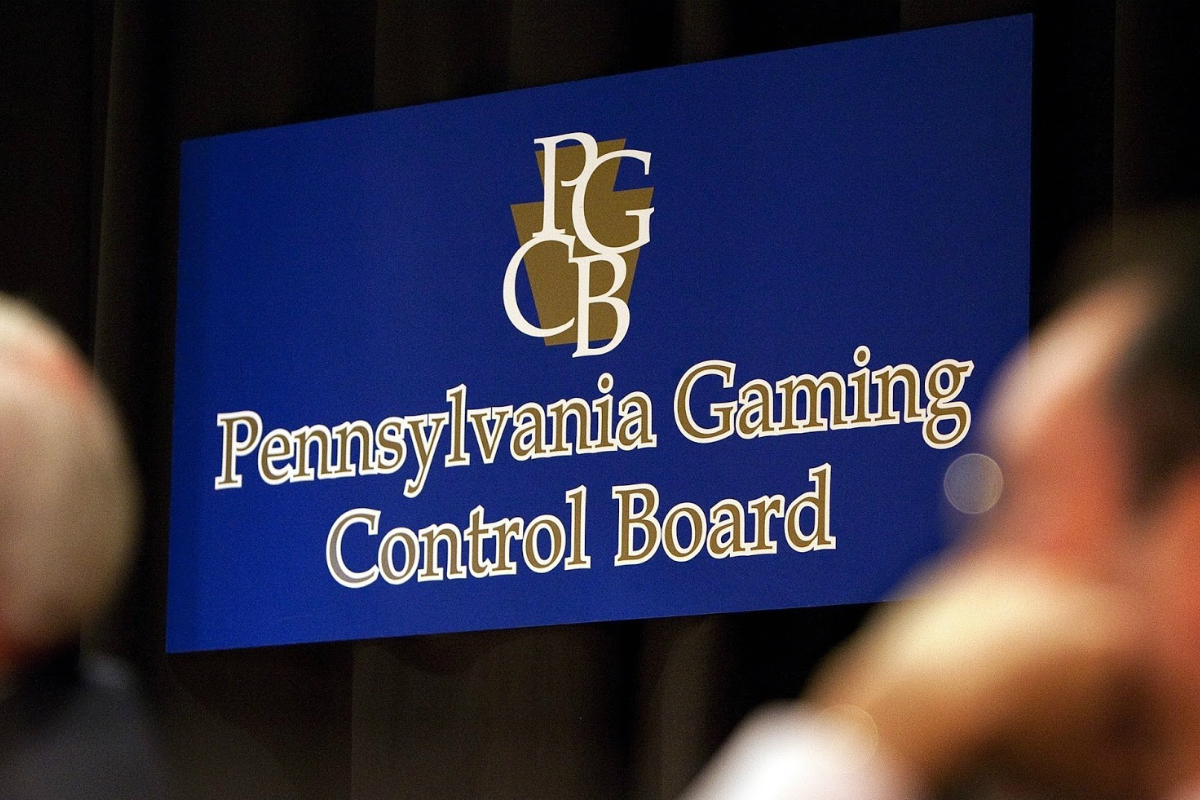 Reading Time:
3
minutes
Public is welcome and invited to participate
HARRISBURG, Pa., Aug, 2018 — The Pennsylvania Gaming Control Board will hold a public hearing on Tuesday, October 2, 2018 to gather evidence, including public comment, on the renewal of the Category 1 Slot Machine Operator's license for Mountainview Thoroughbred Racing Association, LLC, operator of Hollywood Casino at Penn National Race Course located in Dauphin County.
The hearing will begin at 10:00 a.m. at the East Hanover Township Municipal Building, 8848 Jonestown Road in Grantville, Pennsylvania.
Complete information on the hearing, including links to sign up to present oral comment at the hearing or to provide written comment prior to the hearing, is on the Board's web site, www.gamingcontrolboard.pa.gov, under its Quick Links section of the home page. The deadline for registration to speak at this hearing is noon on Monday, October 1, 2018.
Written comments can be mailed, with a postmark no later than Monday, October 1st to:
PA Gaming Control Board
P.O. Box 69060
Harrisburg, PA 17106
Attention: Board Clerk
Comments can also be faxed prior to that deadline to 717-265-7416 or e-mailed to boardclerk@pa.gov.
Pursuant to section 1326 of the Pennsylvania Race Horse Development and Gaming Act, all licenses shall be subject to renewal every five years.  The renewal application must include an update of the information since its last renewal.
To implement the renewal requirement, the Board utilizes a two-step process:
First, the

October 2

nd public hearing will be held before the Director of the Office of Hearings and Appeals for the purpose of receiving documentary evidence, hearing testimony and building a record upon which the Board will base its licensing decision. The hearing record, along with a report from the Director of Hearings and Appeals, will be transmitted to the Board.
The second step is to hold a separate public hearing in

Harrisburg

at a later date where Mountainview Thoroughbred Racing Association, LLC representatives will offer oral arguments and Board members can ask additional questions.
At the renewal hearing, the burden is on the renewal applicant to establish and demonstrate, by clear and convincing evidence, its eligibility and suitability for renewal of the gaming license last renewed in August 2014.  During the hearings, the renewal applicant will be given the opportunity to demonstrate, among other things, its good character, honesty and integrity; compliance with its statement of conditions; tax revenue generated; jobs created; amenities added since the last renewal; success in implementing its diversity plan; and involvement in the surrounding communities.
Following these proceedings, the Board will then be able to determine whether the licensee remains eligible and suitable consistent with the laws of the Commonwealth and are otherwise qualified to have the license renewed for a five-year period.
All questions that are not press-related should be referred to the PGCB's Office of Hearings and Appeals at (717) 265-7451.
About the Pennsylvania Gaming Control Board:
The Pennsylvania Gaming Control Board is tasked to oversee all aspects of the state's casino industry, along with oversight of new gaming initiatives created through amendments to the Race Horse Development and Gaming Act recently approved by the signing of Act 42 of 2017.
The Commonwealth's casino industry currently consists of 10 stand-alone and racetrack casinos in operation, along with the two smaller resort casinos.  These facilities collectively employ 17,000 people and annually generate approximately $1.4 billion in tax revenue from slot machine and table games play. The largest portion of that money is used for property tax reduction to all Pennsylvania homeowners.
Additional information about both the PGCB's gaming regulatory efforts and Pennsylvania's gaming industry can be found at gamingcontrolboard.pa.gov. You can also follow the agency on Twitter by choosing @PAGamingControl.
Source: Pennsylvania Gaming Control Board
WagerTalk Announces the Acquisition of Sportsmemo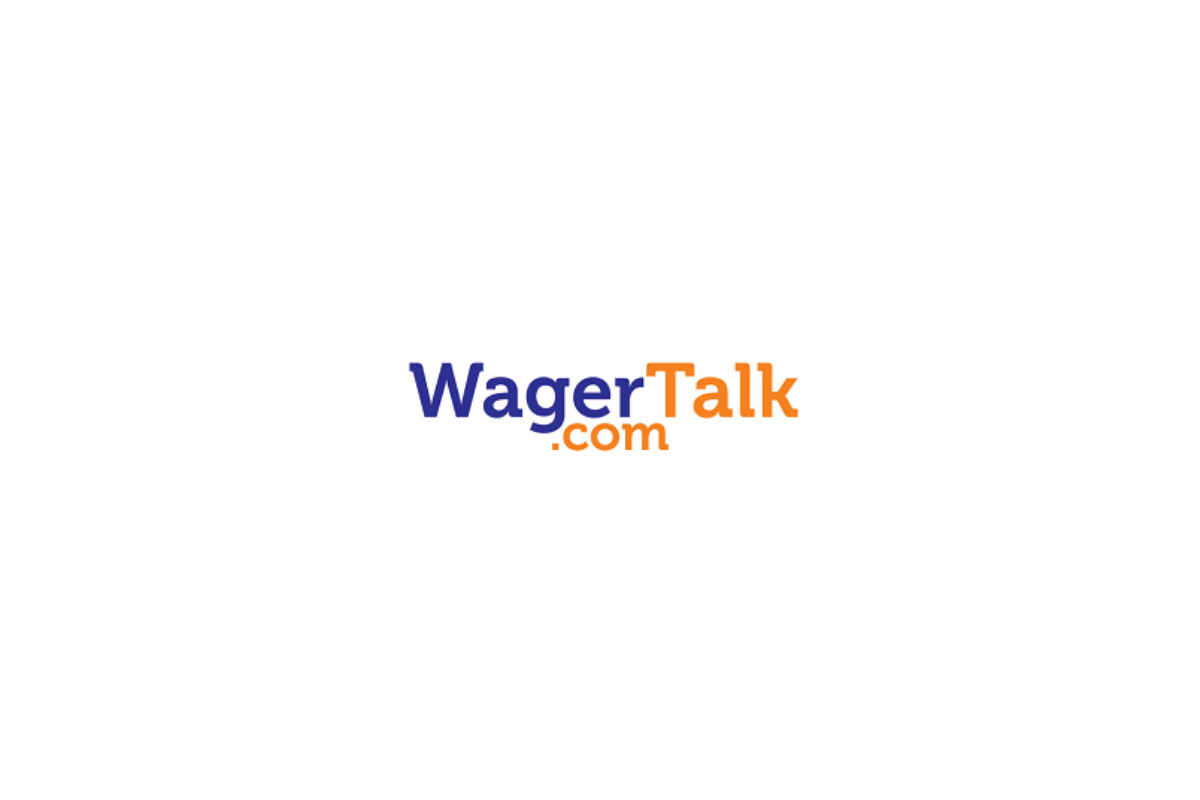 Reading Time:
2
minutes
LAS VEGAS, Aug, 2018 — WagerTalk, a leading sports betting information and handicapping service, has acquired Sportsmemo.
Founded in 2004, Sportsmemo has served as the nation's premier resource for sports betting and handicapping information. Sportsmemo's network of podcasts, interactive forums, and informative blogs has been helping bettors and sports fans pad their bankroll for nearly 15 years.
"Sportsmemo has been one of the most respected brands in the Sports Service industry. To be able to have Sportsmemo join the WagerTalk family only makes both brands better, as the quality of information and content that will be brought to both customer bases will be the best in the business. I could not be more excited about what the future holds for our clients," said Marco D'Angelo, Co-Founder of WagerTalk.com.
A New Frontier
Following the Supreme Court's lift of the Professional and Amateur Sports Protection Act in May, the sports betting industry has captured the country's attention. As wagering becomes legalized across several states, WagerTalk aims to educate bettors through its popular video series, podcast network, and written articles.
"We are so excited to be acquiring Sportsmemo and bringing them into the WagerTalk family," said WagerTalk Co-Founder Lawrence Prezman. "Sportsmemo is one of the oldest and most respected online handicapping brands in the industry. They have a very loyal customer base, some exceptional betting consultants, and fit perfectly with our plans for the future. The Sportsmemo customers will see business-as-usual, an expanded team of consultants, and world class customer service."
Founded in July 2015, WagerTalk's team of writers, handicappers, and personalities create content from across the globe. The brand's YouTube channel has generated 2.4 million views for its sports betting videos. WagerTalk produces a daily radio show from ESPN Las Vegas, and publishes a weekly podcast.
"This is an absolute win-win for our current and future clients," said Teddy Sevransky, founder of Sportsmemo. "We are very excited for the next phase of our evolution, and have lots of exciting things on the horizon."
Source: WagerTalk
Nolimit City kicks off iSoftBet integration with GoWild launch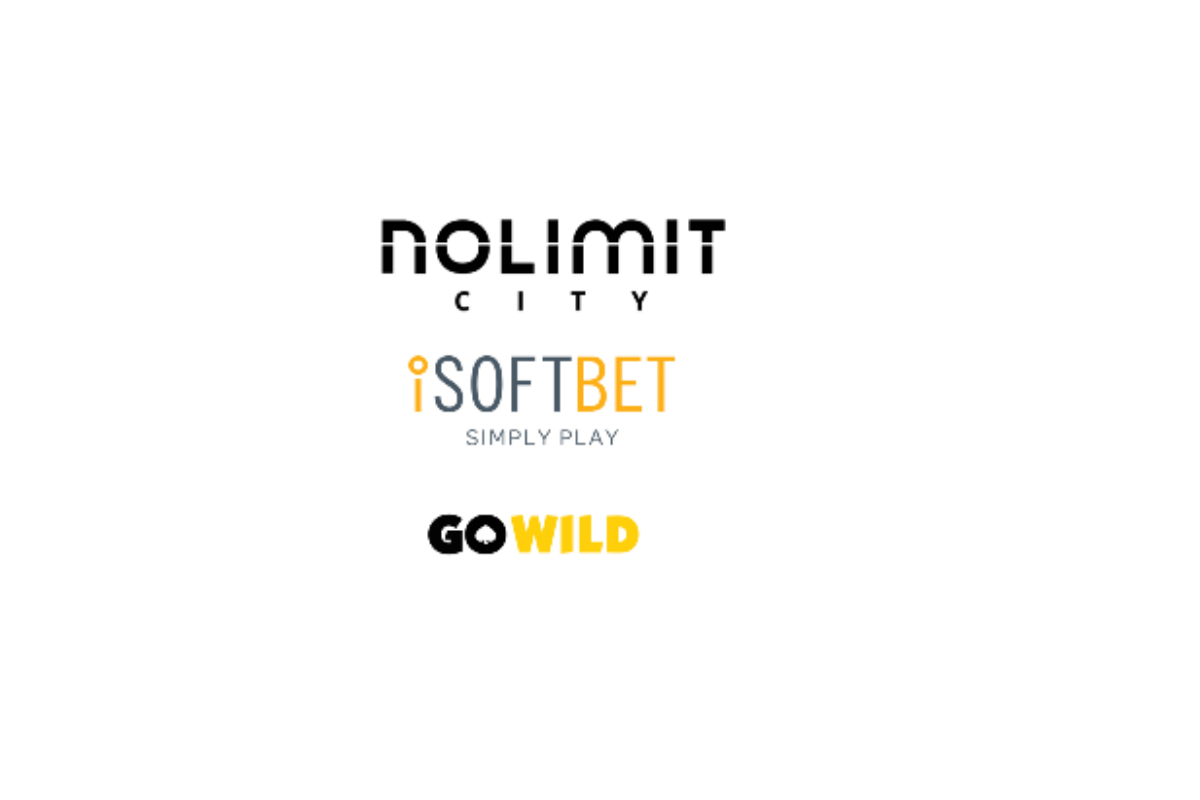 Reading Time:
2
minutes
SoftBet finalizes Nolimit City's integration to its Game Aggregation Platform (GAP) and announces GoWild launch.
The newly inaugurated partnership between iSoftBet and Nolimit City will make way to a library of deals to be made by the two, boasted by the ever-growing list of clients by the leading aggregator powerhouse. The first of many deals to come out of the partnership will be none other than GoWild casino, who has chosen to host Nolimit City content on their premium site.
Nolimit City has helped with finalising the integration to iSoftBet's trademark GAP platform following a deal inked in Q1 of 2018. The online and mobile casino games software provider and content aggregator, iSoftBet, is renowned for its expansive growth in several regulated jurisdictions including Romania, Denmark, Portugal and Spain, as part of their mission to expand their product portfolio across the World's gambling horizon.
Leading casino operator, GoWild will be making the first appearance with Nolimit's game portfolio as the exclusive pilot customer launched via GAP . GoWild has grown from strength to strength in recent times and will be offering players classic Nolimit titles like; WiXX, Casino Win Spin, Kitchen Drama; Sushi Mania and the most recent release, Hot Nudge!
Malcolm Mizzi, Head of Sales at Nolimit city, said: "This is another huge announcement for us and one that needs to be celebrated twice. Not only do we get to collaborate with one of the leading aggregator platforms in the industry, but we also get to enjoy the first partnership with one of the most exciting casino brands out there!"
Michael Probert, Chief Commerical Officer at iSoftbet, added: "We are determined for our GAP to become the leading aggregator platform in the industry and supply exciting content in all emerging regulated markets. We are constantly on the lookout to partner up with forward thinking, exciting providers that are on the same page. Nolimit City fits that bill and I'm sure there will be several operators that will be excited to launch their content"
About Nolimit City:
Nolimit City is a Stockholm-based online casino platform and game developer, offering high-quality content and services to operators around the world. The company has designed and developed its platform in-house from the ground-up; delivering a strong and powerful engine that can take large volumes of play and social interaction in its stride, on both desktop and mobile. It is coupled to an innovative back office and bonus toolbox, providing a one-stop shop for our partners. It is hugely flexible, and can be tailored to individual operator requirements and needs. We employ some of the smartest minds and artistic talents in the industry; people passionate about gambling and technology. They have helped us to create a portfolio bursting with fun and engaging games for both casino and lottery operators, including Oktoberfest, Space Arcade, WiXX, Kitchen Drama: BBQ Frenzy/Sushi Mania and Bet on Poker.
About iSoftBet:
iSoftBet is an online and mobile casino games supplier, providing fun and profits to some of the world's largest and most successful e-gaming operators. We know what our clients are looking for – and they know they can trust us to develop and deliver games which captivate and entertain, and maximise their revenue potential. Certified in Italy, Spain, Belgium, Portugal, Alderney and the UK, we are skilled at meeting the strict protocol challenges of all regulatory bodies.