GDPR Compliance Panel announced at Mare Balticum Gaming Summit 2018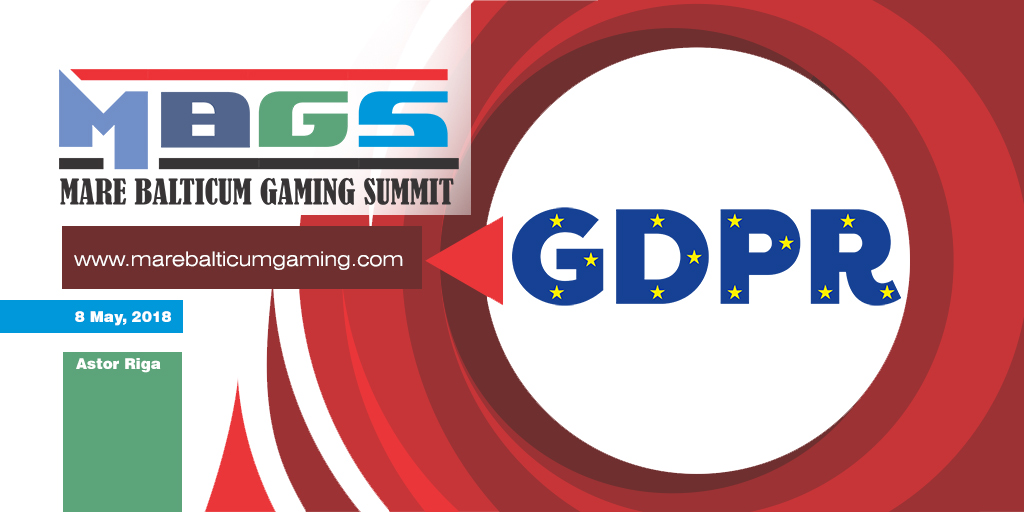 Reading Time:
2
minutes
Riga – 16 April 2018 – We are excited to announce a panel dedicated for GDPR compliance at Mare Balticum Gaming Summit 2018. The event is going to be held on the 8th of May at Astor Riga and the announce panel promises to bring essential information about the implementation of GDPR from the industry's view.
GDPR is bringing major changes which are giving EU citizens more control over their data and many experts are stressing on the fact that 3 major changes are to be expected by the gambling industry.
First of all is the Internal Governance and Responsibility, which will be vital for all companies. It relies mostly on keeping track of data processing activities and avoid the second major change. The second major changes is Security Breaches which have happened many times during the last years. However, under the law, in the event of personal data breach, a report must be filled no later than 72 hours.
The third and most important change is the Data Portability, which means that any subscriber of the database will have the right to receive a copy of any personal data which is held by the company about them. This is an important part as it implies that all the data has been given by consent and the company has not collected other personal data as well.
Either way, under GDPR, there will be an increased emphasis on being able to demonstrate compliance and avoid penalties.
The "Countdown to GDPR – The eminent changes GDPR bring to the industry" panel discussion will be moderated by Tal Itzhak Ron (Tal Ron, Drihem and Co. Law Firm) who will be joined by seasoned expert speakers such as Dr. Dennis Voigt (Partner at Melchers Law), Jaka Repansek (RePublis d.o.o.) and Boaz Gam (CEO at PaynetEasy Technologies Limited).
Mare Balticum Gaming Summit is designed to focus on the Baltics and the Scandinavian region by bringing a wealth of information from the local regulators and operators.
Make sure you register in order to get a chance to network with the representatives of Cubits, Triogames, Losimu strategine grupe – UAB, Tatkazino, Scout Gaming, Play'n GO, Danish Gambling Authority, Danish Online Gambling Association, Swedish Trade Association for Online Gambling Penta Investment and many more. The event has limited seating without the opportunity of adding more registrations, so make sure you reserve you place at this unique event. Register here!
Visit the official website of the event for more details: https://marebalticumgaming.com/
Mare Balticum Gaming Summit 2018 announces SBTech as Registration Sponsor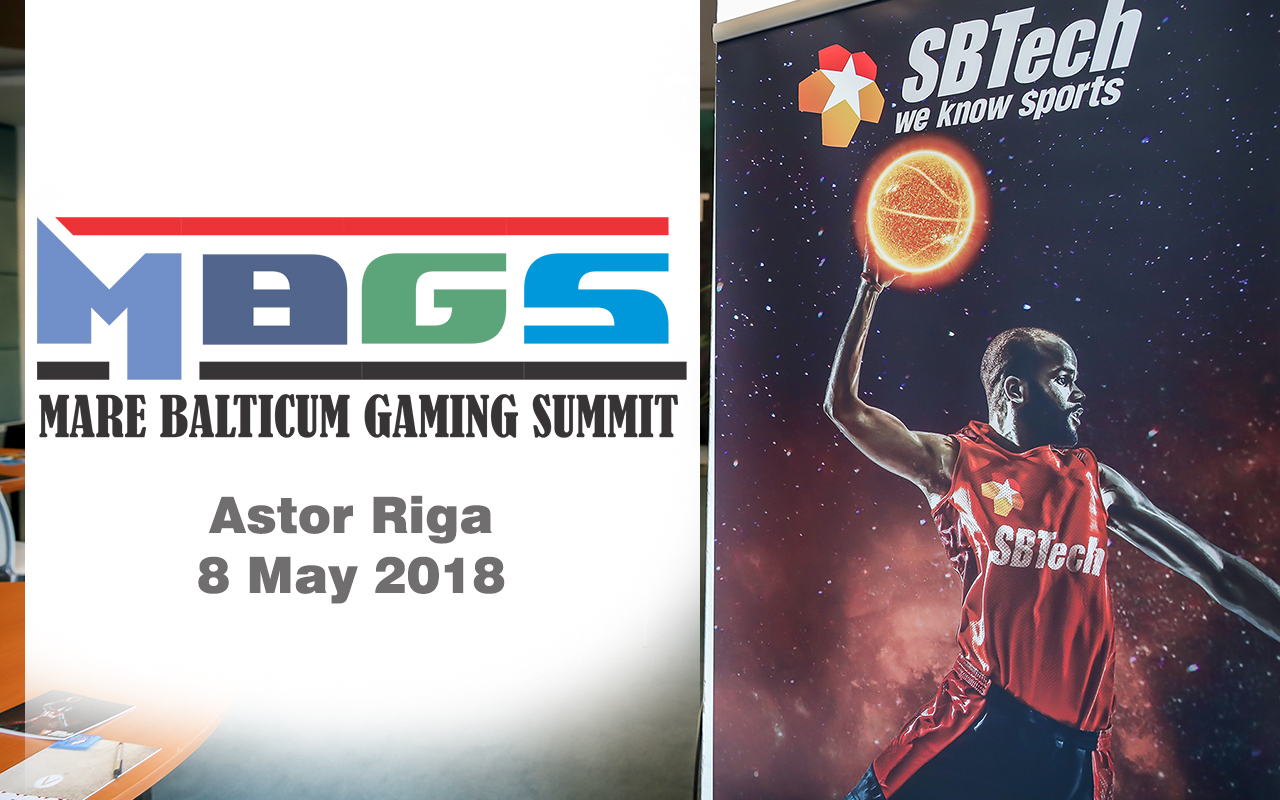 Reading Time:
2
minutes
Riga – 25 March 2018 – We are honored to announce the support of SBTech as Registration Sponsor at the inaugural edition of Mare Balticum Gaming Summit which will be held at Astor Riga on the 8th of May.
As we announced in earlier press releases, the event will be fully packed and the content of the seminar promises to be very interesting.
With 25 expert speakers sharing information about legal updates from Latvia, Estonia, Lithuania, Sweden, Germany, Denmark and also focusing on Responsible Gambling, Gaming Innovation, GDPR, the program of the event is unique in the industry for the region.
Make sure you register in order to get a chance to networking with the representatives of Betsson, Cubits, Bet it All, BetSafe, Legalbet, ViensViens, Latvijas Loto, Tatkazino, Penta Investments, Authentic Gaming, Ezugi, Olifeja, German Online Casino Association, PaynetEasy, Danish Gambling Authority, Swedish Trade Association for Online Gambling, Danish Online Gambling Association, Ministry of Finance – Estonia, Ministry of Finance – Lithuania, Ministry of Finance Latvia, Play'n Go, Gabnys Law Firm, Scout Gaming Group, SBTech, BetConstruct, Assissa, PaynetEasy and many more..
Visit the official website of the event for more details: https://marebalticumgaming.com/
About SBTech
SBTech is a global leader in omni-channel sports betting and gaming, with over 1,000 employees in 11 locations worldwide. Since 2007, SBTech has developed the industry's most powerful online sports betting and casino platform, serving more than 50 licensees in over 20 regulated markets.
SBTech's clients include many of the world's premier betting and gaming operators, state lotteries, land-based casino and horse racing companies, and igaming start-ups. The group supplies uniquely flexible betting and gaming solutions to clients looking for speed to market and exceptional configurability, supported by the best business intelligence and reporting capabilities.
The SBTech offering includes its Seamless Sportsbook, the Chameleon360 iGaming Platform, Managed Services, and retail and omni-channel solutions that provide players with constant access to sports and casino products across all touchpoints: online, mobile and retail.
Backed up by unrivalled expertise in trading and risk management, regulatory compliance, AML and KYC procedures, acquisition and CRM, SBTech's partners consistently achieve rapid growth, enhanced brand loyalty and peak profitability.
For more information, visit: www.sbtech.com
Germany's Gambling Market in the focus at Mare Balticum Gaming Summit 2018 with David Lommatzsch (German Online Casino Association)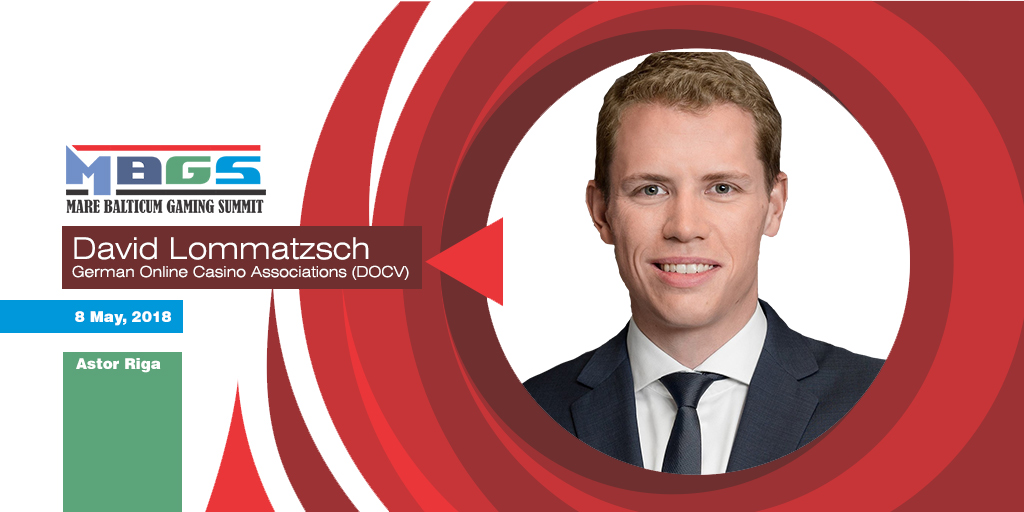 Reading Time:
3
minutes
Riga – 24 April 2018 – We are excited to announce that Mare Balticum Gaming Summit 2018 will also feature a discussion about the state of the gambling industry in Germany and what is to be expected this year.
Germany's online gambling market remains pretty tangled mess, with the country's individual states at loggerheads over how to regulate online sports betting. Online casino operations remain verboten outside the state of Schleswig-Holstein following a federal administrative court ruling last October. (Source: CalvianAyre.com)
Germany's Interstate Treaty on Gambling has hit a setback last year in October, after the Schleswig-Holstein government officially voted down on the amendments that were implemented to the legislative piece back in March 2017.
Germany's northernmost state also revealed plans for the introduction of its own gambling regulation framework that would include expanded online gambling options.
The Interstate Treaty on Gambling was first presented back in 2012. In general, it proposed the legalization and regulation of online sports betting services within Germany's borders. The piece of legislation needed approval from the governments of all 16 states, in order to come into force. Schleswig-Holstein was the last state to confirm compliance with it.
The country's new law back then was highly contested for placing a limit on the number of interested operators that could enter the local market. Under the treaty, only 20 online sports betting licenses were to be issued. That cap resulted in the European Commission declaring the regulatory framework one that violated EU principles for the free distribution of services across the union.
In March 2017, the Interstate Treaty on Gambling was amended slightly, with German lawmakers being hopeful that the changes introduced would finally please EU authorities and the market would be regulated in 2018. Instead of completely removing the controversial limit on the number of licensees allowed, the legal piece only extended the previously imposed cap to 40 from 20.
In June, the new Schleswig-Holstein government indicated that it was not particularly content with the amendments implemented and that it would probably not approve the treaty in its latest form.(Source: casinonewsdaily.com)
The latest announced speaker, David Lommatzsch, will join the discussion and give some insights about the German market. It is an important discussion based on the agenda of the German regulator, which highlight a key meeting this year in the fall.
David Lommatzsch (M.A.) is a political consultant for economic, financial and consumer policies at von Beust & Coll. since 2017. He advises companies and associations on political positioning and organizes the representation of their interests in legislative processes. Acting as Managing Director of the German Online Casino Associations (DOCV) he is also heading the political work of the online casino industry in Germany. As a public affairs specialist, he focuses on political strategy, targeted information management, and exchange with political decision-makers.
Before joining von Beust & Coll., David Lommatzsch was an analyst at the strategy consultancy, Advicepartners GmbH. While being with Advicepartners, he organized the successful foundation of the DOCV.
David Lommatzsch studied Political Science and European Studies at Maastricht University in the Netherlands and earned his Master's degree in Political Economics in Berlin.
The German Online Casino Association (DOCV) has been introduced to a wider public at the annual Excellence in Gaming (EiG) industry fair in Berlin. Leading companies from the online casino market founded the association in Kiel on July 25. The DOCV represents licensed providers and developers, who are promoting a legal framework for reliable offers in which the market forces can have a controlling effect. The rules must be able to keep pace with the development of the Internet and must be based on the actual behavior of the players to effectively control all online casino offers. The question is not "whether" there should be a regulation, but "how".
Make sure you register in order to get a chance to network with the representatives of Cubits, Triogames, Cubits, Losimu strategine grupe, Tatkazino, Penta Investments, Bet it All, SBTech, Play'n Go, Golden Race, VAS Latvijas Loto, Legalbet, Viensviens.lv, Authentic Gaming, Ezugi, Betsson Group and much more. The event has limited seating without the opportunity of adding more registrations, so make sure you reserve you place at this unique event. Register here!
Visit the official website of the event for more details: https://marebalticumgaming.com/
Exclusive Interview with Tomas Draksas (Co-founder of Edgeless.io) speaker at Vienna International Gaming Expo 2018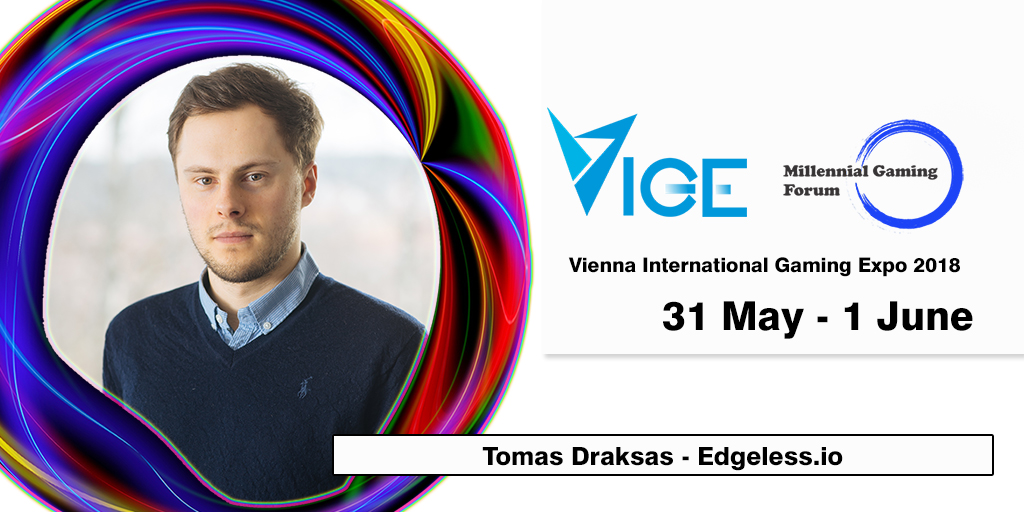 Reading Time:
5
minutes
Our latest interviewee has an impressive gambler background. Tomas Draksas is the Co-founder of Edgeless, Professional Poker Player & Gambler.
In 2008 – 2013, online poker was on the rise and a lot of new players were jumping into the game. At that time, Tomas decided to study the math of probability and poker. Later on, his direction changed to investing, cryptocurrency and digital marketing. He is the CEO of a conversion rate design company (Convi Design) which provides solutions to start-ups in the field of conversion rates and sales funnels. Additionally, he is investing into other start-ups. Right now Tomas is a Co-founder of Edgeless.io first fully transparent decentralised Ethereum casino.
Tomas will be among the speakers at the second edition of Vienna International Gaming Expo, held on the 31st of May at Melia Vienna. More details about the event can be found here.
Thank you very much for answering our questions. First I would like to ask you to shortly introduce yourself and tell us when and why you started working in this industry.
Tomas: Hey, I am Tomas, co-founder of Edgeless blockchain based casino. Well it's not a coincidence for me to be in such an industry. In 2011 I used to play online poker professionally as my full time occupation. Even before my poker career, gambling was an activity which I love and have positive relationship with. So naturally I collected decent amount of knowledge on entire online gambling industry.
And what about blockchain?
Tomas: I am millennial. Personal computer was introduced to me in an early childhood. I got hooked immediately, spending tons of time learning how to use it. After my poker career, I launched an IT and digital marketing business which is still running up to day. It happened to be that most of my friends are into IT and computers too. So we tend to follow latest IT sector trends. In 2012 a friend of mine introduced me bitcoin as 'something cool in IT". Since then I follow everything related to blockchains up to day.
So here you go, that's how I got into blockchain gambling industry.
You are the co-founder of Edgeless.io, a first fully transparent decentralised Ethereum casino. What makes this casino different and what services does it offer?
Tomas: There is a decent amount of online gambling customers who do not trust casinos they are playing at. And not without a reason – casino industry is full of cheating scandals. If player loses, they immediately assume that casino is cheating.
We solve this problem connecting our casino infrastructure to Ethereum 'smart-contracts'. Using this system we entirely get rid of a 'trust-problem'.
"Smart-contract" automatically uploads random number inputs a blockchain. That becomes publicly visible. After that people can take these inputs and recreate an outcome of past games.
That means our casino cannot cheat without being spotted on a blockchain. And that makes us incredibly transparent gambling service provider.
In a long run we aim to build most transparent and user-friendly online casino brand.
You are very much interested in investing, cryptocurrency and digital marketing. Please tell us more about the state of gambling industry in Europe considering these important issues you have experience in.
Tomas: In last 5 years, online gambling has its own peak/ prime moments. It expanded rapidly to almost every country making it incredibly profitable industry. However, more than half of an industry operates illegally breaching most gambling laws. That creates huge problems for local governments. So now the trend is: heavy regulations on gambling industry and no mercy for operators. Local governments create local gambling laws and prevent outsiders from entering the market.
As an operator I understand that, because most of these shady gambling platforms offer incredibly poor service, no transparency and allow minors gambling.
From tech perspective: gambling industry has many new interesting products such as fantasy sports and e-sports betting tournaments. There games have much more interesting gaming experience that classical casino games such as roulette. It seems like in the future we will have more advanced games and betting element.
It is believed that cryptocurrencies are digital gold. Sound money that is secure from political influence, money that promises to preserve and increase its value over time. Cryptocurrencies are also a fast and comfortable means of payment with a worldwide scope, and they are private and anonymous enough to serve as a means of payment for black markets and any other outlawed economic activity. Do you agree with this? How secure do you think is paying with cryptocurrency?
Tomas: It depends. As an industry insider, I can easily see that blockchain tech is just in its infant state. It's not ready yet and still being under development. I think that it went viral slightly too early than it should.
So now it is NOT fast enough to fuel dapps at a large scale. It is not comfortable to use, crypto service payment infrastructure is not developed yet. It doesn't provide the anonymity everyone thinks it has. And it is HEAVILY influenced by political environment.
However blockchain developers are addressing each issue and improving blockchains every day. Keep in mind that is incredibly complex programming challenge. My guess would be that after 2 – 3 years, we will have something more tangible which can have all benefits you mentioned.
Can this method of payment have huge effect on the gaming industry, either positive or negative?
Tomas: Yes, it gives incredible improvement on a service. Gambling operators tend to abuse payment methods to trick people into trapping their assets. Let's say a player wins 10k USD. Most small operators would freeze their money and say something like "it might take 2 – 4 days to withdraw your money".
Gladly with a cryptocurrency, we do not have this '2 – 4' days' withdrawal conditions for "some reasons".
I would say now players will feel more secure depositing assets to an online casino.
What is your opinion about the perspectives the use of cryptocurrency can mean for the industry? What advantages would this bring to the industry?
Tomas: Most important: fast deposits/ withdrawal systems and casino transparency using 'smart-contracts'.
If you could change anything in the world of gambling what would that be?
Tomas: Now gambling industry is living in some sort of a 'shadow'; having incredibly negative outlook from environment, being blocked from banking services and marketing networks. Secondly gambling activities get tons of judgement from average citizens.
That's pretty sad. I gamble from time to time, having no issues what's so ever. That's one of oldest forms of entertainment humankind enjoyed. Games combined with betting have existed since a start of human civilization. And it will not disappear.
I would love to change overall 'image of a gambling' industry into something more transparent, consumer orientated and capable of providing high quality entertainment products without being judged by environment.
Which were the most difficult periods in your career so far and what do you consider your biggest success and what are your future plans?
Tomas: Most difficult part was to program a scalable mass consumer product on a blockchain infrastructure. We launched our 1.0 version in 2018 Q1. As I mentioned before, today blockchain does not have the necessary functionality which we need to deliver our promise. During our journey, we had to make a 'lot of work-arounds' and compromises.
Gladly blockchain tech is improving allowing to move forward, even if that is just by small incremental steps.
I still laugh at other ICO promises and their 'road-maps'. It seems like most newcomers have no idea at what state blockchain technology is and what problems it has.
If you want to meet Tomas in person or networking with the biggest names of the Sports betting, Casino, VR/AR, Marketing, eSports, DFS, Virtual Sports and Crypto industry, make sure you attend the Vienna International Gaming Expo.