ES: BtoBet fija su mirada en Perú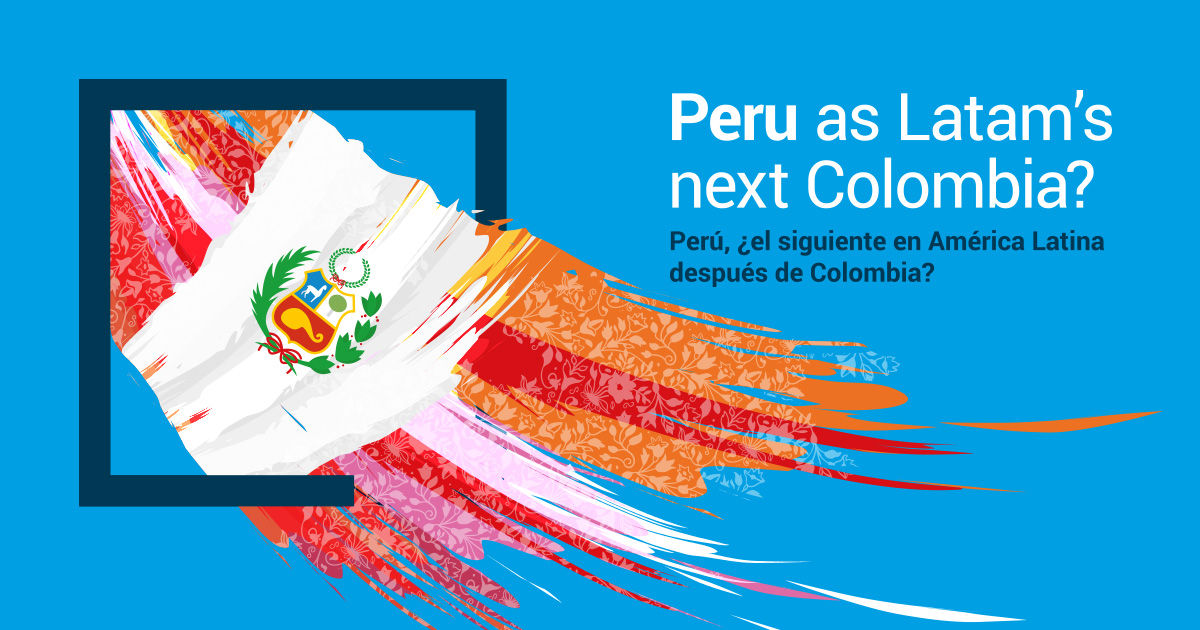 Reading Time:
3
minutes
Después de analizar el panorama actual de los juegos de azar en América Latina, con Perú en planes de regularizar su mercado de juegos de azar por internet en los próximos meses, BtoBet ha decidido expandir sus operaciones a lo que es considerado con razón como un mercado prometedor. Y con la región vista como un mercado clave con características únicas que pueden impulsar el mercado a la vanguardia de la industria de juegos de azar por internet en América Latina, la compañía ha publicado un Reporte de Industria que se enfoca en los distintos elementos que constituyen las razones por las cuales la región está atrayendo tanto interés.
BtoBet ya cuenta con una presencia muy fuerte en América Latina, particularmente en Colombia y México. Sin embargo, considerando la postura de cambio de Perú hacia la regularización de su mercado en línea, el Presidente de Junta Directiva de BtoBet, Alessandro Fried, ha considerado esto como un crecimiento esencial para la compañía con el fin de continuar su expansión en América Latina. "Dada la regulación de amplio alcance que se prevé que será emitida, Perú está en un sitio alto de nuestra agenda", declaró Fried. "Y con la región atrayendo el interés de varios operadores, incluso a nivel internacional, el momento está maduro para que BtoBet entre a participar en este interesante panorama".
La región ya tiene una fuerte reputación desde la perspectiva del comercio minorista, con expertos en toda la región que ven ampliamente su marco regulatorio actual como un gran éxito y contando como una de las regulaciones más sólidas y competitivas en la región. La tarea ahora es hacer lo mismo para el sector en línea, donde los juegos de azar por internet, incluidas las apuestas deportivas, están informalmente permitidos, pero no están regulados.
Sin embargo, con personas del calibre de Manuel San Román Benavente, director de la autoridad de juegos de azar de Perú, la Dirección General de Juegos de Casino y Máquinas Tragamonedas (DGJCMT), que firmemente manifiestan su creencia de que el sector en línea será regulado a finales del año, es fácil ver por qué un interés tan alto acompaña a este país latinoamericano.
Aproveche la oportunidad y descargue el análisis de mercado más reciente de BtoBet en relación con las oportunidades que el mercado peruano tiene en espera.
Sobre BtoBet
BtoBet es una compañía multinacional y es parte de un grupo con 20 años de experiencia en desarrollo de software en informática, finanzas, telecomunicaciones, comercio electrónico y banca, fuertemente comprometido con la tecnología y con amplia inversión en investigación y desarrollo de tecnología. La experiencia obtenida en estos ambientes avanzados permite a BtoBet ser visionario en la industria de juegos de azar por internet y apuestas deportivas, con un profundo entendimiento de los requerimientos del mercado, capturando tendencias cambiantes y anticipándose a las necesidades de los corredores de apuestas y operadores. BtoBet es un verdadero aliado en tecnología, ofreciendo una plataforma autónoma y servicios a la industria de juegos de azar por internet y apuestas deportivas. Cuenta con un equipo de desarrollo muy talentoso y continuamente capacitado, y brinda soporte a los clientes para su manejo en el día a día. BtoBet permite a los licenciatarios ser únicos en el mercado, al darles la oportunidad de personalizar completamente sus ofertas para el negocio de apuestas deportivas y juegos de azar, en línea, en móviles y al por menor. BtoBet tiene oficinas técnicas con grandes equipos, siempre en crecimiento, de desarrolladores en Skopje, Ohrid, Bitola, Belgrado, Nish, Tirana y Roma. Malta es sede del centro comercial y de mercadeo. Visite nuestro sitio web en www.btobet.com
Nigerian Colossus 'DAAR Group' Signs Partnership With BtoBet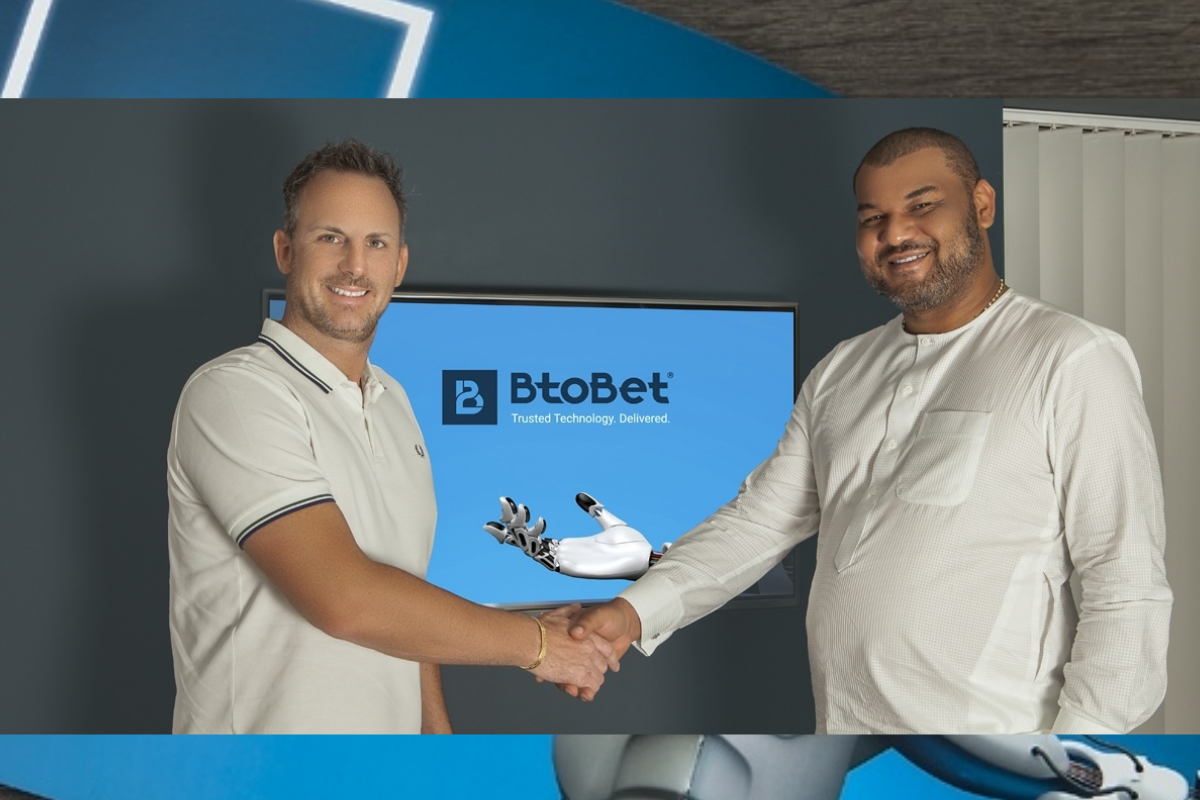 Reading Time:
1
minute
BtoBet continues to increase its global presence, with Nigerian communications colossus Daar Group partnering with BtoBet to enter the Nigerian market with its "234bet" brand. Thanks to this strategic partnership, DAAR aims to become a leader and a point of reference to the local betting and gaming industry.
Raymond Dokpesi, owner of 234Bet, has stated that BtoBet's advanced technologies coupled with its vast experience in the region made them the ideal partners to launch their operations, and in due process this has considerably reduced the time to market. He further added that Daar Communications' vision to establish itself as a leader in its field shares common ground with BtoBet's reputation as one of the major players in the industry, constantly striving to not only improve its technologies but also to anticipate the industry's future scenarios.
He further added that "partnering with BtoBet and making use of their advanced platforms will enable 234Bet to place the player at the center of its operations, offering them the best possible betting experience."
BtoBet will be travelling to Sandton, in the Johannesburg Municipality in South Africa, for the much awaited ICE Africa, ICE's first ever gaming event outside the UK. The BtoBet team will have the opportunity to meet local and international operators, and showcase its gaming portfolio and innovations. Schedule a meeting by contacting sales@btobet.com or by calling on +356 27135974.
BtoBet finalist in 2 categories for the prestigious SBC Awards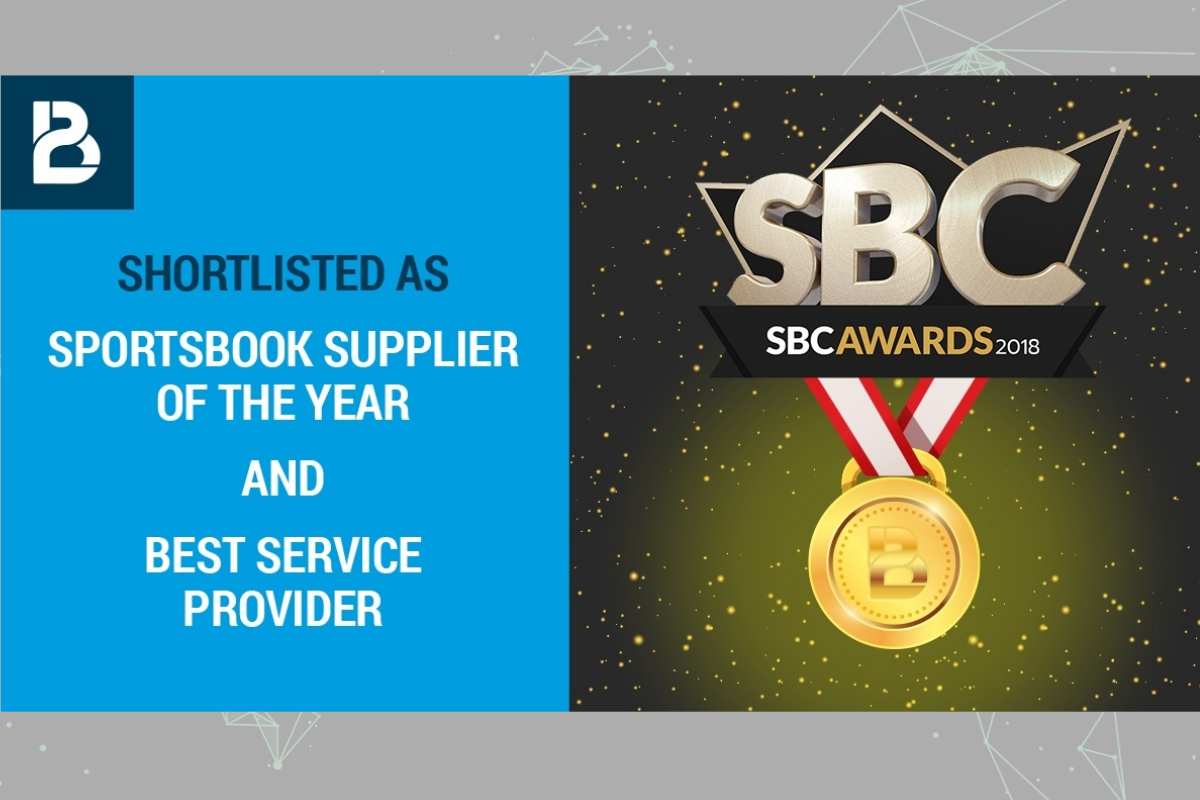 Reading Time:
2
minutes
BtoBet, the leading iGaming platform provider, is in contention to be nominated as the "Best Sportsbook Supplier" and "Best Service Provider" having been shortlisted in these categories for the prestigious SBC Awards. The final ceremony will take place on the 4th December at the glamorous "The Artillery Garden" at the HAC London.
Now running in their fifth year the awards recognise the achievements of various companies involved across all the major aspects of the highly competitive and fast paced sports betting industry.
Last year has seen the company being nominated as winner in the category "Rising star in Sports Betting Innovation".
BtoBet's Chairman Alessandro Fried stated that the company being yet again taken in consideration for these awards after last year's recognition is further testimony to the fact that BtoBet has established itself as a major player in the industry with a strong reputation of providing cutting edge technology and support to its partners to help them achieve their objectives in a safe environment.
"This is yet a further confirmation of BtoBet's reputation as a robust and advanced technology platform partner for the iGaming and Sportsbook industry," stated Fried.
About BtoBet:
BtoBet is a multinational company and is part of a group with 20 years of experience in software development in IT, finance, telecommunication, e-commerce and banking, strongly committed to technology and widely investing in technology research and development. The experience gained in these advanced environments, allows BtoBet to be visionary in the iGaming and Sports betting industry with a deep understanding of the requirements of the market, catching changing trends and anticipating bookmakers' and operators' needs. BtoBet is a true partner in technology, offering a standalone platform and services for the iGaming and Sports Betting industry. It counts on a very talented, continuously trained development team and day to day management support to clients. BtoBet allows licensees to be unique in the market, by giving them the opportunity to completely personalise their offers for Sports betting and iGaming business, online mobile and retail. BtoBet has technical branches with large ever-growing teams of developers in Skopje, Ohrid, Bitola, Belgrade, Nish, Tirana, and Rome. Malta hosts the commercial and marketing centre. Visit our site on: www.btobet.com.
BtoBet Launches White Label Certification Program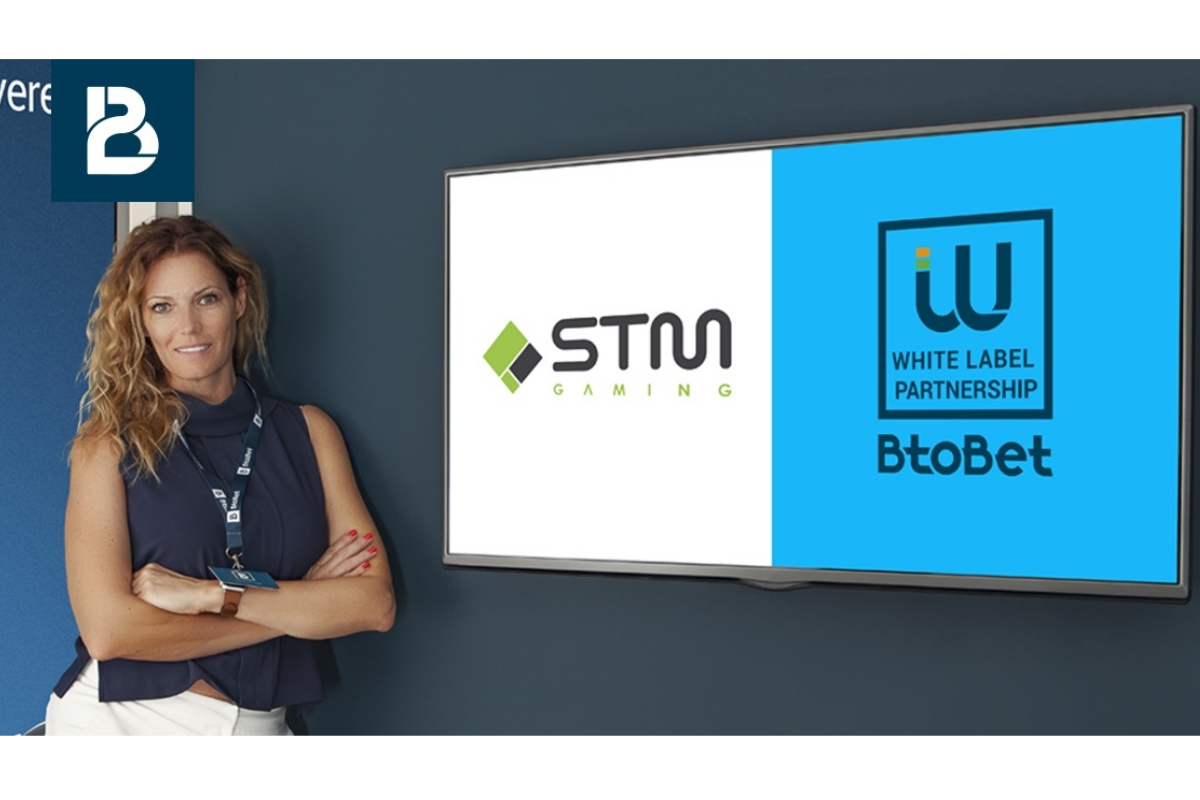 Reading Time:
2
minutes
"A means of making our advanced technologies accessible to all operators"
BtoBet has launched a White Label Certification Program through its network of partners. All its current partners now have the opportunity to become BtoBet Certified Partners after passing a thorough evaluation, and thus be put in the position to provide White Labels to other companies.
Sabrina Soldà, Chief Marketing Officer of BtoBet, stated that this program is an important step forward, which makes the company's advanced iGaming technologies accessible to a wider scenario of operators on a world-wide scale no matter the location, market, and size of operations.
"To become a BtoBet Certified Partner all our partners have to undergo a rigorous screening process that ensures that they are capable of effectively delivering the same high level of service that has become synonymous of our brand and technologies," stated Sabrina Soldà.
BtoBet's Chief Marketing Officer said that this Certification program keeps in hold benefits for both the Certified Partners and the White Label Operators, with the former given the possibility to adopt a new business model, permitting him to diverge its focus from a B2C to also include a B2B side to his operations and strenthening his position in the region with local partners, whilst White Label Operators will gain access to a lite version of the most advanced gaming platforms, which are perfectly suited to the requirements of small operations, with the ease of mind that they will have a local BtoBet Certified Partner setting up their organisation, and handling all their particular brand requirements.
Prior to travelling to Sandton to attend the much awaited ICE Africa, BtoBet has also published its Industry Report "Curbing Africa's Limitations", focusing on the opportunities and challenges that the African market keeps in hold, and how local operators can start their business through a BtoBet Certified Partner.
The BtoBet team will grasp this opportunity to meet local and international operators, and showcase its gaming portfolio and innovations. Schedule a meeting by contacting sales@btobet.com or by calling on +356 27135974.
About BtoBet:
BtoBet is a multinational company and is part of a group with 20 years of experience in software development in IT, finance, telecommunication, e-commerce and banking, strongly committed to technology and widely investing in technology research and development. The experience gained in these advanced environments, allows BtoBet to be visionary in the iGaming and Sports betting industry with a deep understanding of the requirements of the market, catching changing trends and anticipating bookmakers' and operators' needs. BtoBet is a true partner in technology, offering a standalone platform and services for the iGaming and Sports Betting industry. It counts on a very talented, continuously trained development team and day to day management support to clients. BtoBet allows licensees to be unique in the market, by giving them the opportunity to completely personalise their offers for Sports betting and iGaming business, online mobile and retail. BtoBet has technical branches with large ever-growing teams of developers in Skopje, Ohrid, Bitola, Belgrade, Nish, Tirana, and Rome. Malta hosts the commercial and marketing centre. Visit our site on: www.btobet.com