ES: BtoBet fija su mirada en Perú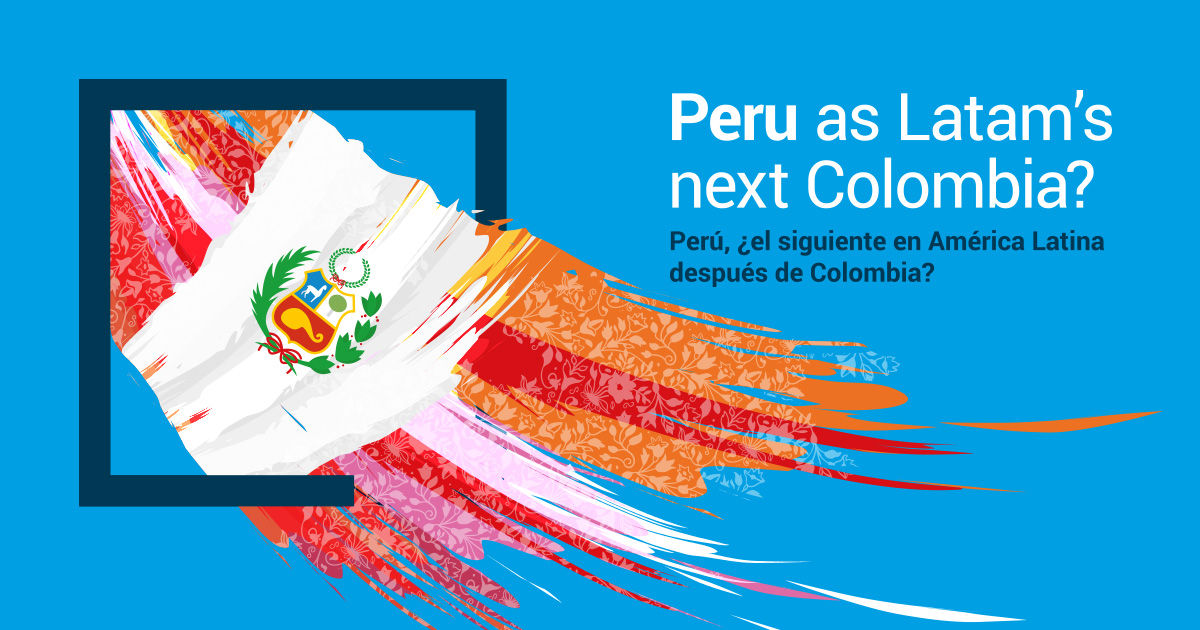 Reading Time:
3
minutes
Después de analizar el panorama actual de los juegos de azar en América Latina, con Perú en planes de regularizar su mercado de juegos de azar por internet en los próximos meses, BtoBet ha decidido expandir sus operaciones a lo que es considerado con razón como un mercado prometedor. Y con la región vista como un mercado clave con características únicas que pueden impulsar el mercado a la vanguardia de la industria de juegos de azar por internet en América Latina, la compañía ha publicado un Reporte de Industria que se enfoca en los distintos elementos que constituyen las razones por las cuales la región está atrayendo tanto interés.
BtoBet ya cuenta con una presencia muy fuerte en América Latina, particularmente en Colombia y México. Sin embargo, considerando la postura de cambio de Perú hacia la regularización de su mercado en línea, el Presidente de Junta Directiva de BtoBet, Alessandro Fried, ha considerado esto como un crecimiento esencial para la compañía con el fin de continuar su expansión en América Latina. "Dada la regulación de amplio alcance que se prevé que será emitida, Perú está en un sitio alto de nuestra agenda", declaró Fried. "Y con la región atrayendo el interés de varios operadores, incluso a nivel internacional, el momento está maduro para que BtoBet entre a participar en este interesante panorama".
La región ya tiene una fuerte reputación desde la perspectiva del comercio minorista, con expertos en toda la región que ven ampliamente su marco regulatorio actual como un gran éxito y contando como una de las regulaciones más sólidas y competitivas en la región. La tarea ahora es hacer lo mismo para el sector en línea, donde los juegos de azar por internet, incluidas las apuestas deportivas, están informalmente permitidos, pero no están regulados.
Sin embargo, con personas del calibre de Manuel San Román Benavente, director de la autoridad de juegos de azar de Perú, la Dirección General de Juegos de Casino y Máquinas Tragamonedas (DGJCMT), que firmemente manifiestan su creencia de que el sector en línea será regulado a finales del año, es fácil ver por qué un interés tan alto acompaña a este país latinoamericano.
Aproveche la oportunidad y descargue el análisis de mercado más reciente de BtoBet en relación con las oportunidades que el mercado peruano tiene en espera.
Sobre BtoBet
BtoBet es una compañía multinacional y es parte de un grupo con 20 años de experiencia en desarrollo de software en informática, finanzas, telecomunicaciones, comercio electrónico y banca, fuertemente comprometido con la tecnología y con amplia inversión en investigación y desarrollo de tecnología. La experiencia obtenida en estos ambientes avanzados permite a BtoBet ser visionario en la industria de juegos de azar por internet y apuestas deportivas, con un profundo entendimiento de los requerimientos del mercado, capturando tendencias cambiantes y anticipándose a las necesidades de los corredores de apuestas y operadores. BtoBet es un verdadero aliado en tecnología, ofreciendo una plataforma autónoma y servicios a la industria de juegos de azar por internet y apuestas deportivas. Cuenta con un equipo de desarrollo muy talentoso y continuamente capacitado, y brinda soporte a los clientes para su manejo en el día a día. BtoBet permite a los licenciatarios ser únicos en el mercado, al darles la oportunidad de personalizar completamente sus ofertas para el negocio de apuestas deportivas y juegos de azar, en línea, en móviles y al por menor. BtoBet tiene oficinas técnicas con grandes equipos, siempre en crecimiento, de desarrolladores en Skopje, Ohrid, Bitola, Belgrado, Nish, Tirana y Roma. Malta es sede del centro comercial y de mercadeo. Visite nuestro sitio web en www.btobet.com
Innobet Pens BtoBet Partnership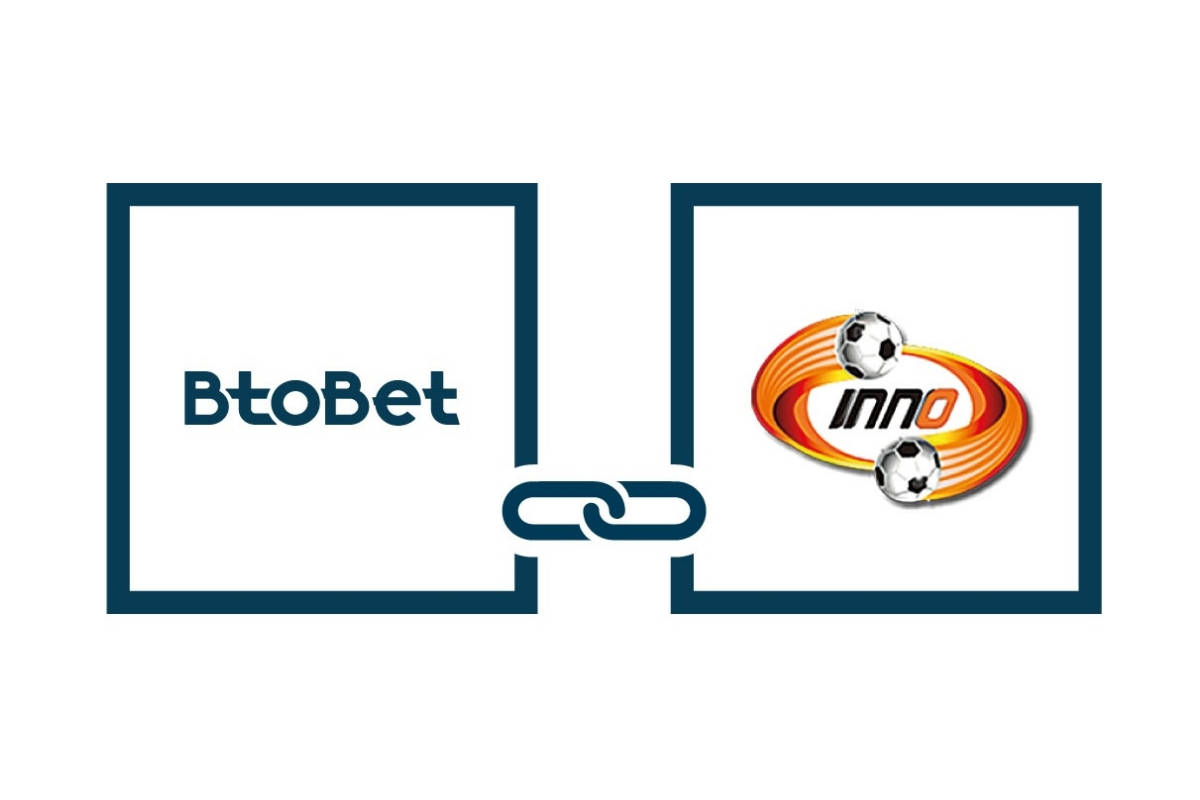 Reading Time:
2
minutes
Leading iGaming technology provider BtoBet has furthered its presence in Africa, with its regional Certified Partner – STM Gaming – striking a partnership with Ugandan operator Innobet. This has been the latest of a series of partnerships to be announced in Africa, with this year seeing operators in Kenya, Nigeria, Tanzania, Chad, Guinea and Namibia amongst other countries already going live making use of BtoBet's lite yet advanced version of its iGaming platforms.
Seeking to provide an optimal user experience, Innobet will provide its players with a range of betting activities based on a global level such as football, horse racing, tennis, cricket and a variety of other popular sports. The Ugandan licensee will also be diversifying its content offering with a comprehensive list of online casino games and jackpot offerings.
STM Gaming's CEO, Alessandro Pizzolotto, said that BtoBet's White Label Partnership Program is constantly gaining momentum with African White Label Operators seeking to enter the local market opting for an approach based on knowledge coupled with simplified yet advanced and highly adaptable technology. Further commenting on the African scenario, Pizzolotto stated that the continent's iGaming industry is increasingly becoming more appealing, with a number of countries moving towards embracing a regulatory framework, and significant investments ameliorating the local internet and smartphone penetration and infrastructure.
BtoBet will be present at GEFA which is set to take place in Abidjan, Ivory Coast, from the 26th until the 28th June. It has also published a Francophone Handbook, detailing important information on all the countries in the region concerning internet and smartphone penetration, financial inclusion, and how operators can augment the player experience through dedicated content featuring innovative user interfaces. Download the Industry Report and schedule a meeting with our team of local experts by sending an email on sales@btobet.com.
About BtoBet:
BtoBet is a multinational company and is part of a group with 20 years of experience in software development in IT, telecommunication, e-commerce and banking, strongly committed to technology and widely investing in technology research and development. The experience gained at the forefront in these advanced environments, compared with the more recent gambling industry, allows BtoBet to be visionary with a deep understanding of the requirements of the market, catching changing trends and anticipating bookmakers' and operators' needs. BtoBet is a true partner in technology, offering a standalone platform and services for the iGaming and Sports Betting industry. It counts on a very talented, continuously trained development team and day to day management support to clients. BtoBet allows licensees to be unique in the market, by giving them the opportunity to completely personalise their offers for Sports betting and iGaming business, online mobile and retail.
BtoBet Launches Francophone Africa Handbook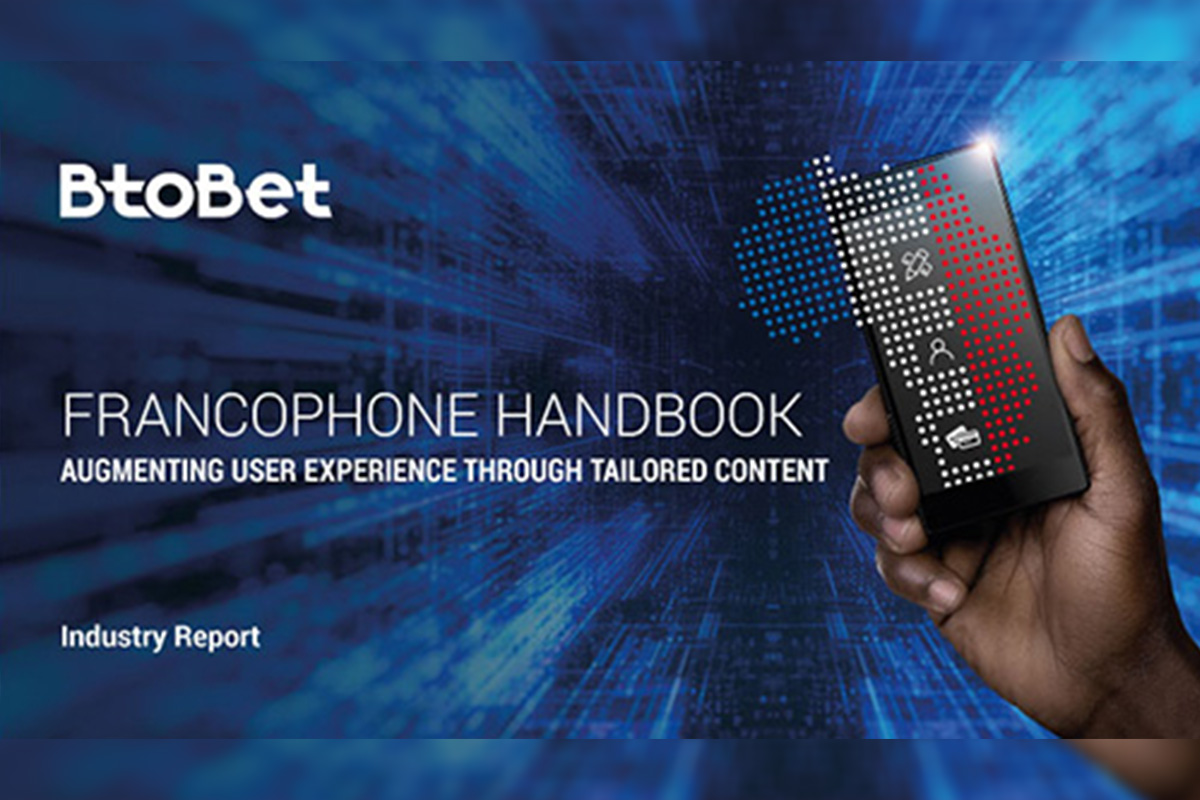 Reading Time:
2
minutes
Provides a focus of the region's evolving technological profile, and details how its tailored content augments the local players' UX
As the African iGaming market continues to pick up speed, platform market leader BtoBet has launched an industry report with a deep focus on the Francophone African countries. The report "Francophone Handbook: Augmenting user experience through tailored content" provides operators with all the essential data and statistics for all the region's 26 countries as regards to internet and smartphone penetration, mobile internet usage, the local population's access to financial institutions and mobile money.
The report also provides insight on the tailored approach that operators ought to undertake in Africa from a technological and content perspective, whilst making reference to BtoBet's tailored content portfolio for the local market, presenting offerings for bookmakers and online casino operators alike that have been optimized for the local context, striking a balance on the player preference and tech scenario shaping the region.
BtoBet's Chief Marketing Officer, Sabrina Soldà, also explains how the local consumers are increasingly opting for offerings that combine an outstanding and personalised user experience with an intuitive interface. An evolution of the African player that the vast majority of the operators and platform providers are still not able to address, and thus continuously falling behind or even failing in terms of closing the gap to the high UX and UI that now set the standard in the more established markets.
BtoBet's team of experts are travelling to Ivory Coast to attend the GEFA expo that is set to take place in Abidjan from the 26th until the 28th June to showcase the company's highly customizable technological solutions which enable operators to take hold of the exponential growth of the African market. Those operators keen on entering or expanding their activities should either book a meeting or send an email on sales@btobet.com.
DOWNLOAD BtoBet's latest Industry Report to have a deep insight regarding the evolving situation in Francophone Africa.
BtoBet Launches Portfolio of Advanced and Tailored Content for Africa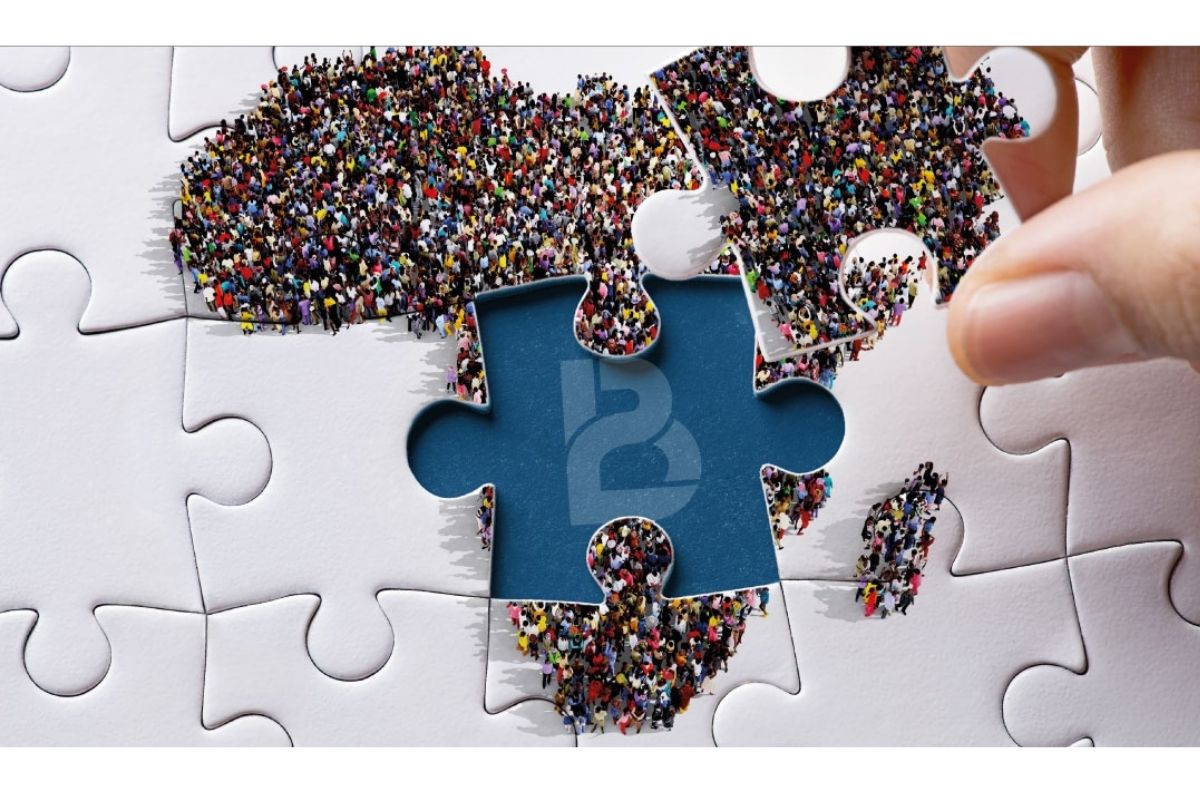 Reading Time:
3
minutes
Ever increasing its foothold in Africa, BtoBet has launched a portfolio of dedicated content for the African market further presenting the local players with a more customized and tailored betting experience.
Speaking about the approach undertaken, BtoBet's Chief Marketing Officer Sabrina Soldà stated that: "There is a general misconception that the challenges in Africa from a technological perspective should result in a below par experience for the player. This is clearly not the case, as has been repeatedly demonstrated by BtoBet, where the player is put at the centre of the whole experience." The dedicated content which is released exclusively by BtoBet to its partners focus on multiple areas, including sports book, virtual sports, novelty bets, and casino.
"Through this portfolio of content BtoBet is providing a truly tailored experience to the player. We have already provided unique novelty bets to a number of our partners, whereby they are in a position to provide their players with bets characterized by a high level of unicity. In a particular example I could cite, a Nigerian partner requested to provide novelty bets tailored to feature the local elections that were held during the month of February. These novelty bets can obviously focus on an infinite list of events such as local high-profile talent contests and awards for instance."
She also referred to the new dimension of sports betting through the special bets market, with the players provided with an endless choice of betting scenarios related to a sports event, such as whether a particular player will be sent off, whether it will rain during a particular match or even if a pitch invasion could occur.
Soldà also underlined the local approach in the virtual sports betting content for the African market. "Virtual games are constantly increasing their popularity amongst local punters, and we have addressed this increase in demand by providing players with unique virtual super leagues, where the local sports teams are put in the same fold of the internationally renowned teams. A concept that is not only unique, but also highly customizable and adaptable to include all the different local teams depending where our partner is operating and what his player preferences are."
Soldà further added that BtoBet have also invested heavily in the casino content. "For a long time African players have been presented with content that is inept to deliver a high level of player experience. However, poor user interface and user experience have given way to fun content with light weight technology at its core. The advanced technology of one of our featured casino content – Tiny Roulette – provides a crisp graphical experience without the player incurring a big toll on expensive data usage. There are no heavy calculations for the animations to load, with the game itself providing an excellent UI in both vertical and horizontal play, and also seamlessly adaptable to left or right handed play."
Operators keen in providing a unique experience to their players can book a demo or send an email to sales@btobet.com.
About BtoBet:
BtoBet is a multinational company and is part of a group with 20 years of experience in software development in IT, telecommunication, e-commerce and banking, strongly committed to technology and widely investing in technology research and development. The experience gained at the forefront in these advanced environments, compared with the more recent gambling industry, allows BtoBet to be visionary with a deep understanding of the requirements of the market, catching changing trends and anticipating bookmakers' and operators' needs. BtoBet is a true partner in technology, offering a standalone platform and services for the iGaming and Sports Betting industry. It counts on a very talented, continuously trained development team and day to day management support to clients. BtoBet allows licensees to be unique in the market, by giving them the opportunity to completely personalise their offers for Sports betting and iGaming business, online mobile and retail. Visit our site on: www.btobet.com