BetConstruct presents SpringBME at Peru Gaming Show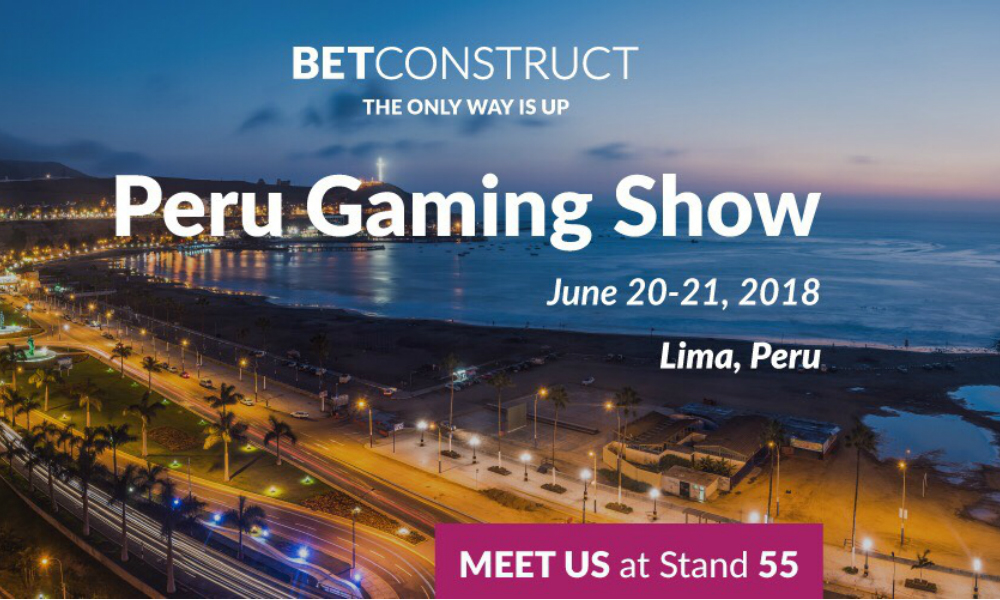 Reading Time:
2
minutes
Joining Peru Gaming Show 2018, BetConstruct will have a great opportunity to meet local operators and by investigating the market learn about the latest industry trends in LATAM.
As one of the most prominent gaming expos across Latin America overlaps with the biggest event in the footballing world, BetConstruct has much to offer to its partners, both existing and future. Since the last World Cup in Brazil, BetConstruct has doubled the number of its partners as well as significantly upgraded the technological side of its offerings. We have worked hard to help all our partners have a successful and complete World Cup experience with our sports betting and data feed solutions.
For that at Peru Gaming Show we will showcase our Sportsbook with 30,000 live games a month, 50,000 pre-match events and a broader range of in-play betting opportunities. With our great experience in LATAM we can give exclusive markets for all the leagues in every country and make a great effort for each partner to be able to offer what they believe is interesting for their audience. With an outstanding speed of the data transmission, FeedConstruct will provide quality data feed services for the World Cup 2018.
Since the beginning of this year BetConstruct has been travelling around the globe with the series of workshops dedicated to its innovations. And now at Peru Gaming Show the visitors of the company's Stand 55 will have a chance to learn more about the revolutionary solutions of BetConstruct. As always, BetConstruct aims at providing affordable yet comprehensive solutions for all operators including those with little or zero experience in the gaming world to grow their business with us and become successful.
Our business management environment, SpringBME, facilitates the process of the gaming or betting website launch. Changing the way operators saw the industry, SpringBME gives its users the freedom to create a web site, choose among 25+ products, buy additional services, such as design, programmers among other things and even order legal services.
BetConstruct becomes the Innovator in Sports Betting Software at EGR awards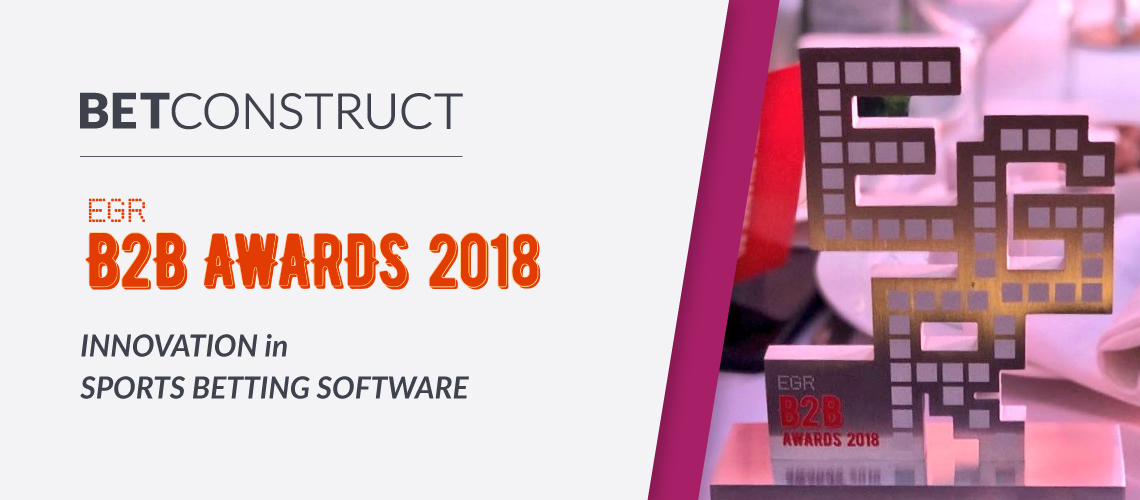 Reading Time:
1
minute
The cutting-edge technologies of BetConstruct got the company recognized at EGR B2B Awards as the front runner in software development of the year.
Artificial Intelligence inspires and opens new prospects for achieving a more secure and automated operation. Being on of the leading tech companies, BetConstruct could not be absent of this tendency and now is in development of similar technologies that can be integrated into the igaming industry. The outstanding work of our team on Machine Learning usage in this industry won the company the title of Innovation in Sports Betting Software at EGR awards.
"First of all, I would like to congratulate my BetConstruct colleagues for being honored with the title of the Innovation in Sports Betting Software. Having our innovations recognized as valuable and successful solutions is what I am proud of and grateful for," comments Tigran Meliksetyan, BetConstruct Sportsbook Product Owner. "We have developed BetCloud for our partners to be a part of a powerful system and take advantage of the operation within it as well as of a few new functionalities like Auto and Partial Cash Outs and Edit Bet."
Adhering to its event calendar, BetConstruct has one more awards ceremony ahead which is EGR North America on June 26 recognizing providers with an outstanding contribution to the industry. But before that we will be attending a series of EGR briefings. Company regional director in Germany, Gor Mnatsakanian, will attend EGR Online Gambling Briefing in Portugal overviewing the online regulatory regime in the country and discussing what the future holds for the operators running their business in Portugal.
Next up is EGR East Coast Briefing. The event will focus on the considerations regarding sports betting legalization in the USA and BetConstruct regional director in states Jonathan Aiwazian joins the discussion.
BetConstruct attends 3 major iGaming Summits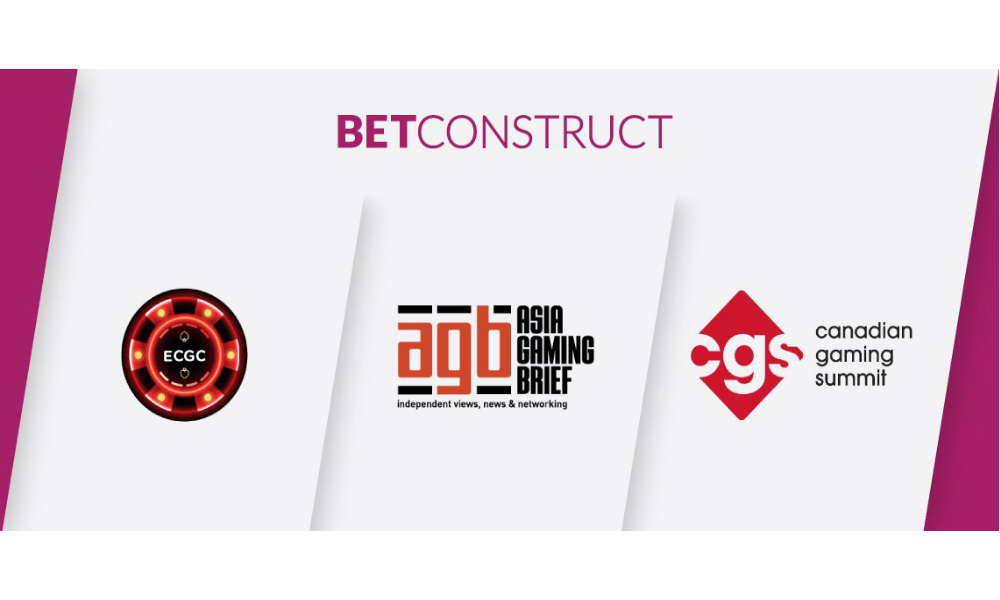 Reading Time:
1
minute
Canadian Gaming Summit, East Coast Gaming Congress and Manila Networking Social are ahead of BetConstruct this June.
This time BetConstruct team will be crossing the ocean to attend East Coast Gaming Congress and the NexGen Gaming Forum on June 13 -14. As a fantasy sports and e-sports software provider, BetConstruct eagerly joins both conferences to learn, share the expertise with peers and see what the future hold for the industry.
Meanwhile, on the other side of the world Asian Gaming Networking Social Manila 2018 is taking place on June 14. BetConstruct team in the region will be attending the event to take a glimpse of the Asian gaming sector and meet local operators.
Another oversea event in BetConstruct's calendar follows right after. It is the 2018 Canadian Gaming Summit on June 18 – 20. The exceptional event will be concentrating around this year's theme, "Technology Holds the Key". BetConstruct team will join the sessions, network and discuss how the gaming industry is evolving in North America.
As an award-winning technology provider the company will showcase its solutions at the trade show floor of the summit. At Stand 208 our visitors will have an opportunity to see new developments brought by BetConstruct and its product line-up including Sports Betting and Data Solutions, RNG & Live Casino and other verticals.
Sport data provider, FeedConstruct, adds Snooker to the list of in-house streamed sport types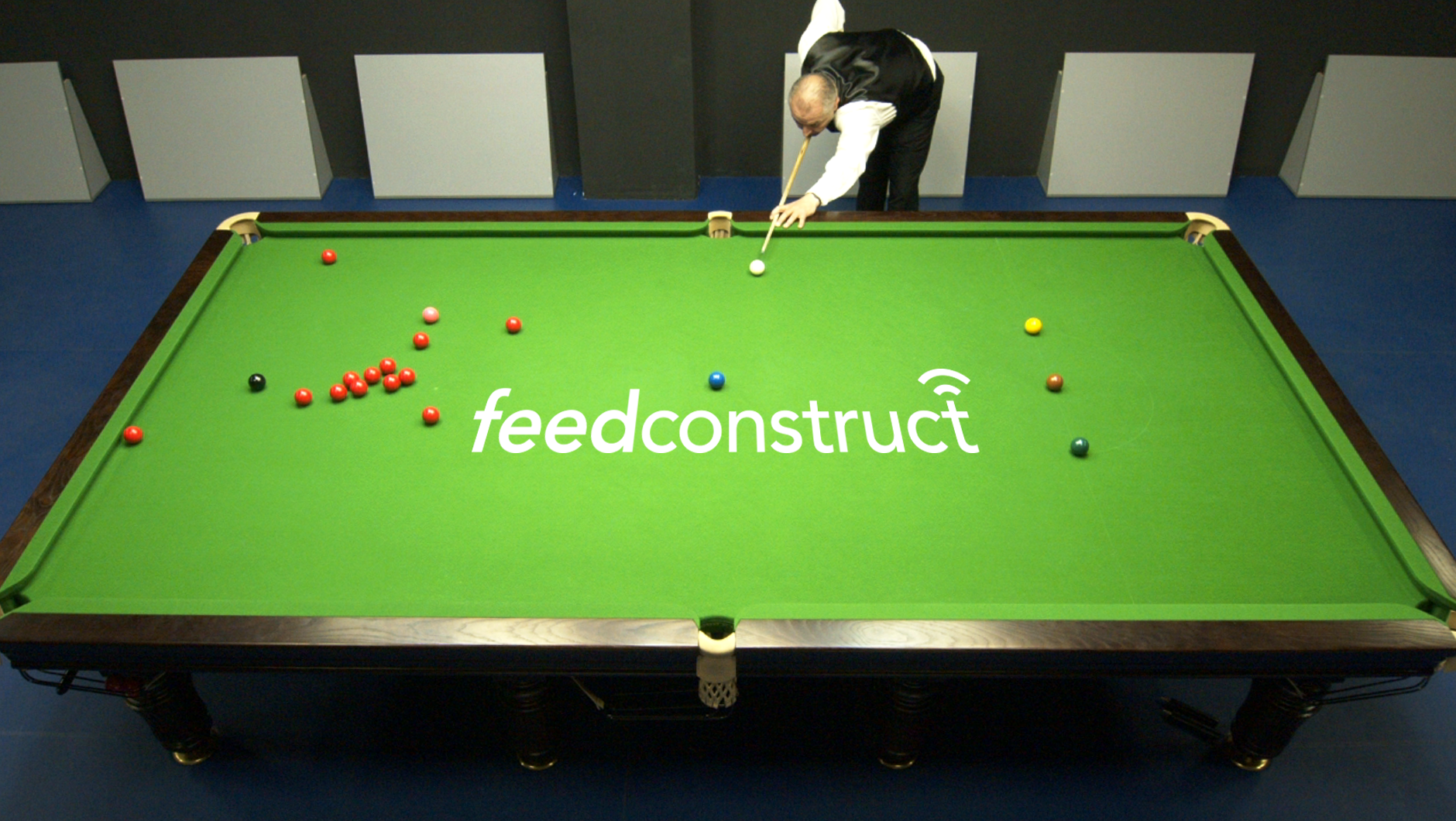 Reading Time:
1
minute
Having 120+ monthly events, the offering provided by FeedConstruct will be of a high interest in Great Britain and in the chinese gaming market where snooker's popularity continues to develop. The games played by our professionals are perfectly tailored to be the day-time entertainment for the players. To contribute to contribute to player satisfaction and retention, FeedConstruct also offers its odds feed solution for snooker.
David Hakobyan, director of sport studio comments, "Snooker is a region-specific game. With almost every major tournament organized either in China or the UK, it still is a pastime game for many and an exciting event to follow and bet on. Recognizing the peculiarity of snooker and the demand for it, we created this exclusive offering that features real-time gameplay for a greater player engagement."
About FeedConstruct:
FeedConstruct is a digital content provider offering a real-time data feed solutions perfectly tailored to capture and entertain any audience. Among our solutions is Friendship platform, an exclusive offer for federations and sports content providers allowing them to deliver streamings from events to 300+ betting operators to purchase. FeedConstruct's Live  Scouts' reporting combines fast and secure communications to provide accurate and reliable information. Based on our scouts' reporting, we also provide highly efficient Odds Feed service. For a wide variety of sports data we have Statistics service. To perfectly  engage any audience, we provide Live Sports Video Streaming service.