Dr. Raffaela Zillner, LL.M to join European Gaming Congress (EGC 2018) Ljubljana, Austrian market update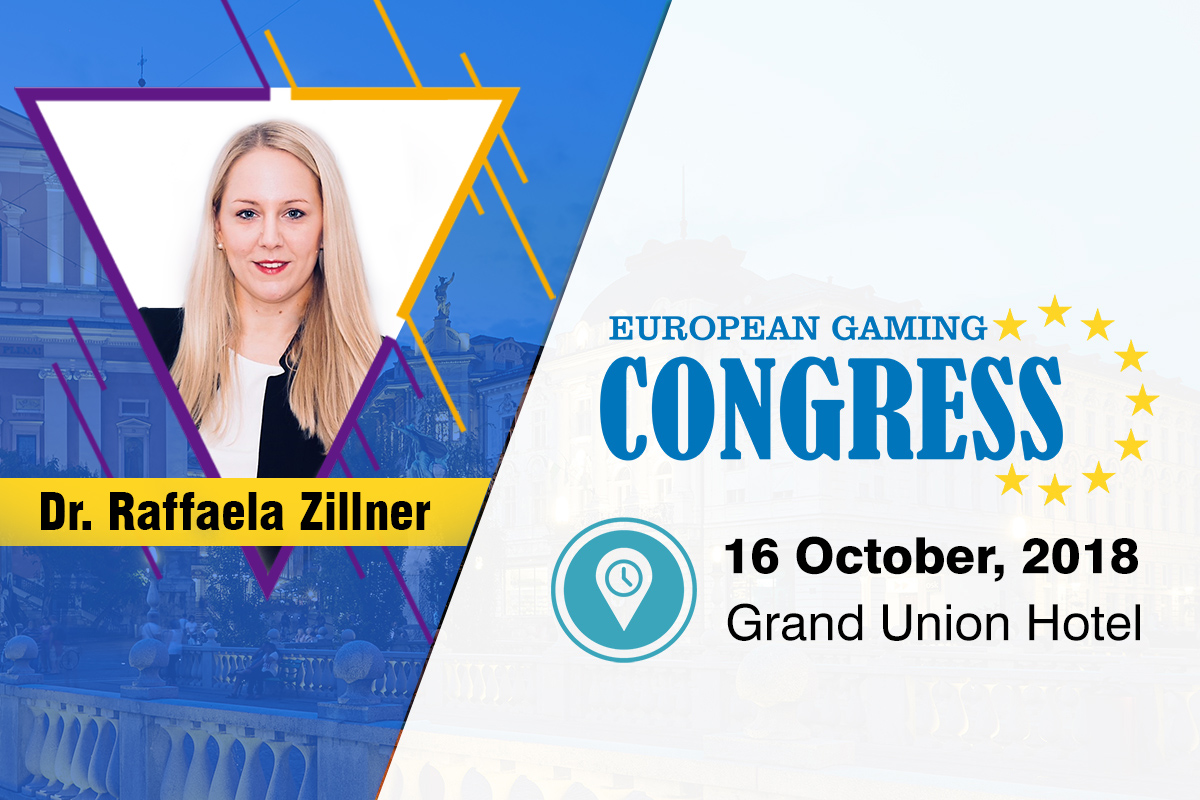 Reading Time:
2
minutes
Ljubljana – 13 June 2018 – The inaugural edition of European Gaming Congress will be held on the 16th of October at the Grand Union Hotel in Ljubljana and it's the latest conference we are putting together. (read more about the event here…)
The event is expected to bring together industry expert from all over Europe and create a platform which will enable both networking and learning at the highest quality.
As the event will touch base about many important updates coming from European jurisdictions, one of the subjects of the first panel discussion is the Austria gambling market.
The Austrian gaming market grew by 4 per cent and the revenues touched the €1.675 billion mark in 2017. These are impressive figures, but internationally licensed operators account for 65 per cent of the segment's revenue.
According to Andreas Kreutzer, of the Kreutzer Fischer & Partner consultancy, online gambling, fuelled by international websites, grew by 11 per cent anyway and had the largest share of the growth.
It is not a positive news for Win2Day brand, the only locally approved online operator. The Austrian government needs to update laws to implement a proper taxation regime on the segment.
The OVWG called forth that a new regulation with a licensing procedure is urgently needed in Austria, but that 50 million and more than 1,000 qualified jobs are at risk with the planned revision. Game and betting stakes have increased by around 10 percent in the last two years, while the online market increased 25 percent in 2016.
While the BMF argues in its draft that player protection is a top priority, the OVWG said that the argument to justify the market exclusion of unlicensed reputable providers does not apply because some already have valid EU licenses, therefore they meet high standards in terms of player protection.
You may have gotten used to bad news coming about the Austrian gambling market when it comes to licensing, but Dr. Raffaela Zillner, LL.M is hoping to bring some positive news to EGC this fall.
Dr. Raffaela Zillner, LL.M. runs the General Secretariat of the Austrian Association for Betting and Gambling (OVWG). In this position, she's the first point of contact for all association matters. Raffaela holds a law degree as well as a Master's degree in Information and Media Law and a doctoral degree in law. Furthermore, Raffaela successfully passed the Vienna (Lawyers) Bar exam. In her professional career, she has worked as an Associate at a Vienna-based law firm with a special focus on gambling and sports betting law.
You can view the full agenda on the following link.
Full detail about the event can be found on the official website of the event: https://europeangamingcongress.com/
Make sure you grab your seat as the seats are limited to 100 registrants!
AXES Network to supply products for Totalizator Sportowy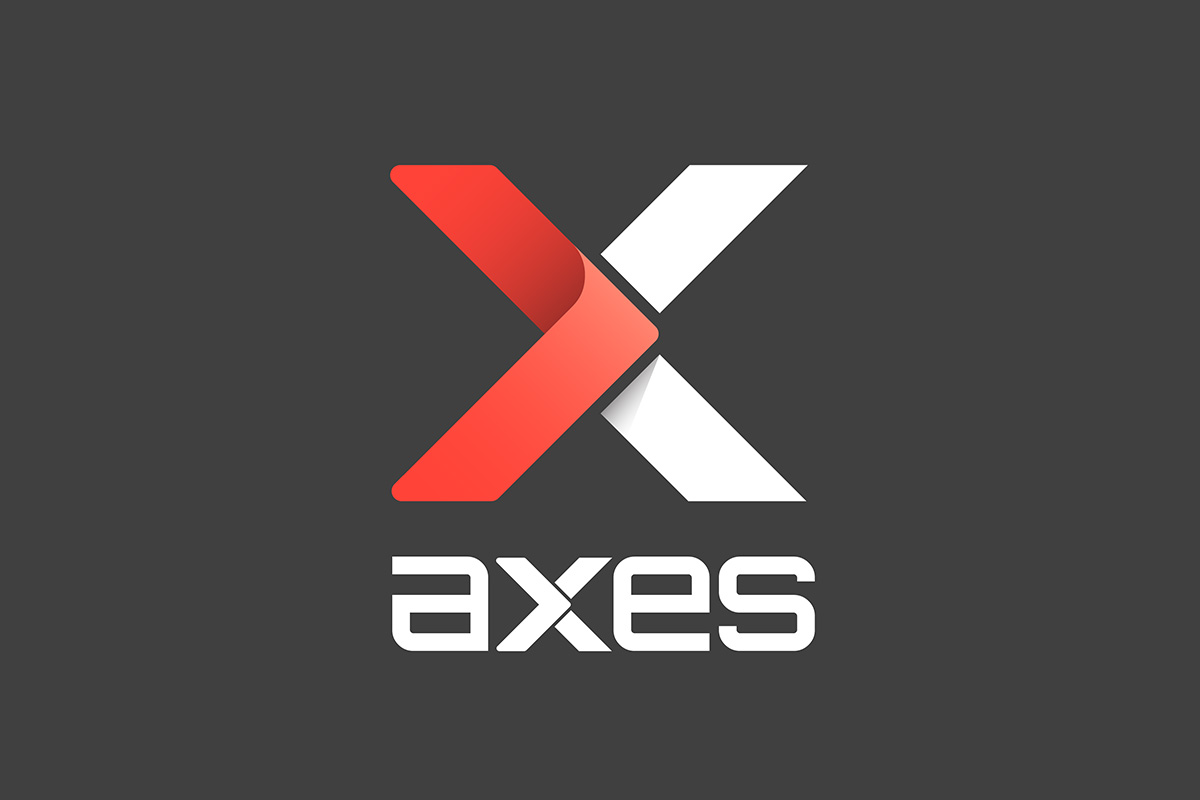 Reading Time:
1
minute
AXES Network, the Canadian company offering cloud technology in the field of information management, will supply its products, including 1200 gaming machines in 50 salons for Totalizator Sportowy to launch its new pilot package.
The products from AXES Network, including solutions and applications, are designed to improve security and integrity in the field of data collection and management. The company also offers tools that increase operational and organisational efficiency. The company provides support to the whole spectrum of betting and gambling businesses: government monopolists, casino network operators and slot game salons, manufacturers of gaming machines and AWP operators in over 20 countries.
The AXES platform offers native applications and solutions such as: jackpot system, loyalty system, reward generation but in particular non-cash and accounting operations necessary to improve network efficiency and customer profitability. The advantage of the AXES system is simple: you can connect to any type, number of machines at any time and location.
The AXES Information Management System (AIMS) is a cloud-based solution for managing all aspects of the game. AIMS performs analysis of players, can conduct marketing work, tracks all operations, ensures security and reporting to units with access and all other requirements regarding the performance of financial and accounting operations.
AXES Smart Card Cashless System is a chip-based transaction system that streamlines cash management in casinos and arcades, used in the Merkur Group machines currently in operation at Totalizator Sportowy in the newly opened slot game salons.
Yggdrasil to enter Czech Republic with Tipsport gaming deal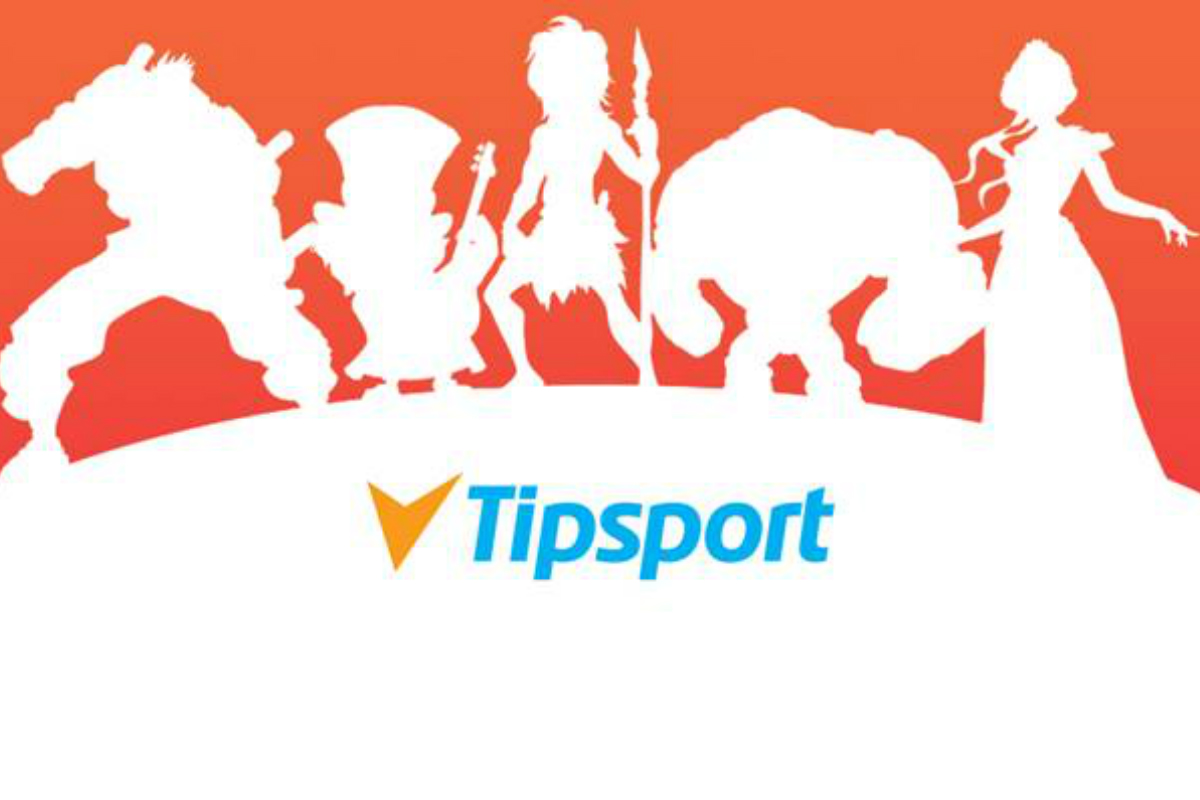 Reading Time:
2
minutes
Innovative gaming supplier to enter new market for the first time after partnering with the country's largest operator
13 August, 2018 ­­– Yggdrasil is set to make its debut in the regulated Czech Republic igaming market after agreeing to supply leading brand Tipsport with its portfolio of innovative, high-quality casino games.
Tipsport is the country's largest betting and gaming brand, with more than 1,000 retail outlets and a rapidly growing online offering that will now feature some of Yggdrasil's slot games, including latest releases Vikings Go To Hell and Tut's Twister.
The leading Czech operator will also use Yggdrasil's unique in-game promotional tool BOOST® that enhances player experience via in-game tournaments, cash races and missions.
Yggdrasil games are expected to go live in the Czech Republic with Tipsport in the coming months, in full compliance with the Czech Republic's requirements.
The Czech Republic's online regulated market came into force on 1st January 2017, following the introduction of a new Gambling Act. The market generated €1.58 billion in gross win in 2017 with online contributing €380 million of that total, according to H2 Gambling Capital data.
Yggdrasil's games are live in a host of regulated and newly regulated markets including the UK, Italy, Estonia, Latvia, Belgium and Denmark, with its games due to imminently launch in Spain, alongside Czech Republic.
Fredrik Elmqvist, CEO, Yggdrasil, said: "In February this year we signed a deal to enter Spain, one of Europe's fastest-growing and most exciting jurisdictions, and today we're announcing our entry into the Czech Republic with leading brand Tipsport.
"As part of our long-term strategy we are committed to expanding our regulated market footprint. If we feel an environment is right for our leading games and promotional tools, then we will enter it with the best possible partners. We're exctited to be going live with Tipsport and fostering a long-term partnership."
Jakob Lorentzon, Head of Online Casino, Tipsport, said: "We are delighted to be partnering with such an innovative and dynamic business as Yggdrasil. Their games perform very well in regulated markets and we are very much looking forward to offering them to our large and expanding customer base."
About Yggdrasil
Yggdrasil is a provider of superior online gaming solutions for igaming operators. The business was founded in 2013 and has since emerged as one of the industry's most respected and acclaimed suppliers. The business model is highly scalable and covers three product verticals Casino Slots, Table Games and Bingo, in addition to the business verticals Yggdrasil White Label Studios, YGS Masters and Yggdrasil Dragons. Yggdrasil has since its inception embarked on a solid growth trajectory enabled by a strong corporate culture focused on innovation, creativity, quality and technology leadership. Yggdrasil is headquartered in Sweden and has offices in Malta (operational HQ), Poland and Gibraltar.
About Tipsport
Tipsport is the leader on the Czech market of sports betting. Established in 1991 as a regional player with one branch only, Tipsport quickly became an international holding company and the major bookmaker in Central and Eastern Europe. Today, 3,000 employees work for Tipsport and Chance brands in the Czech Republic, and Tipsport brand in Slovakia. With overwhelming majority of bets being placed online, the company's main focus is technology. Thanks to its unique, in-house solutions, Tipsport is No.1 sports betting operator in the Czech Republic and one of the major players in the sports betting industry in Europe.
Slovakia's new legislation aims to ease online restrictions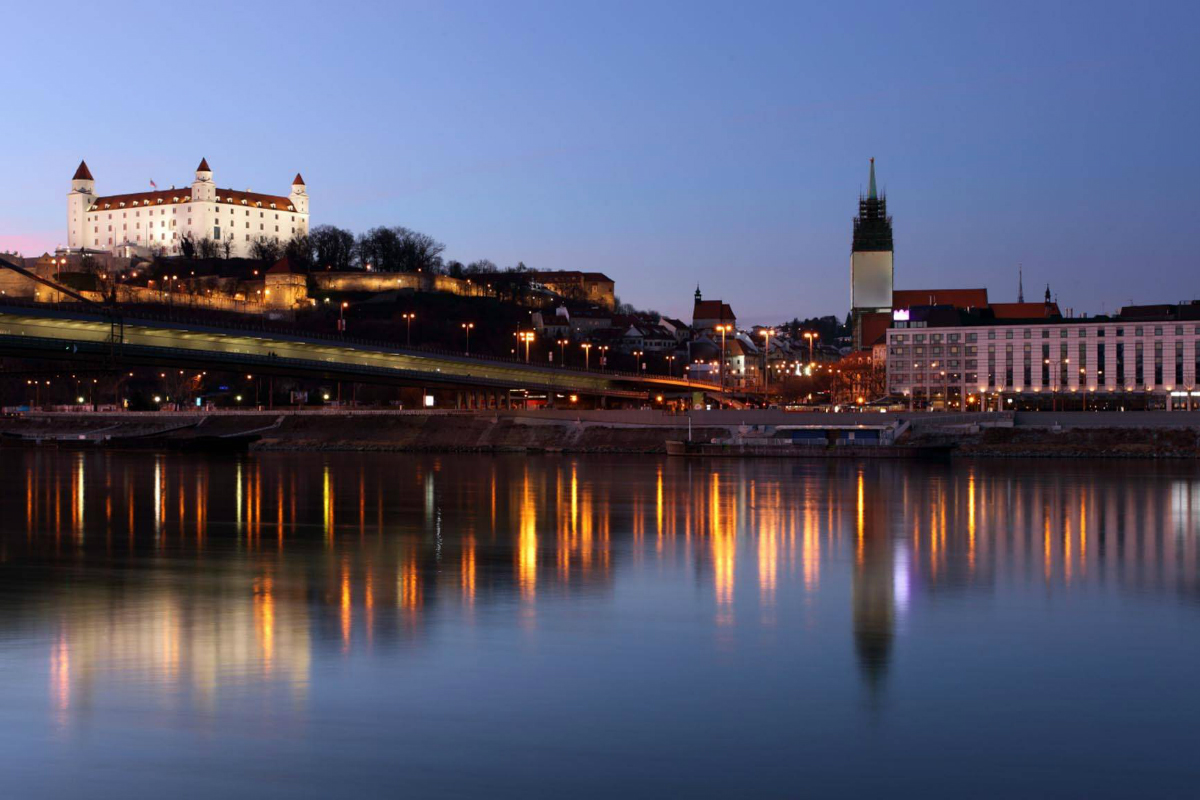 Reading Time:
2
minutes
The countries online gaming sector greets the Slovak government's new proposal for a regulated market which could be implemented in 2019.
Slovakia aims to replace the current legislation with a new one which could open up the market for private operators from March 1, 2019. The new legislation is set to mirror the neighbouring countries positive realizations in the field.
The now submitted legislation has a three-month period of standstill as the European Commission examines whether it is constitutional.
The new law is a significant change for Slovakia, which has black-listed more than 200 gambling domains – including household names such as Bet365 and 888 – since a previous bill was passed in 2016. Currently, online casino and poker activity remains the sole responsibility of the state-owned TIPOS national lottery.
"The state began blocking illegal companies. But that was only the first step. Now comes the second, clear rules for everyone – anyone who wants to offer online casino games will be able to do so if they meet the prescribed conditions," said Peter Papanek, head of the Association of Betting Companies of the Slovak Republic, according to Sport Aktuality.
"Experience from abroad shows that, if the state wants to intervene against tax evasion and illegal gambling, it must go through the liberalisation of the market and the setting of fair conditions, inter alia, to motivate operators to operate legally.
"Illegal companies thus lose the incentive to circumvent the rules, and the state, in addition to income, also gains the certainty of consumer protection. The countries that have been chosen liberalisation have rapidly reduced the share of the black market."
In its submission, Slovakia's Ministry of Finance, which will have responsibility for gambling, said it wants to "relax restrictions on access to the internet gambling market". Companies with a base in Slovakia or another EU state are able to apply for a licence.
A new Regulatory Office for Gambling is proposed in order to centralise activities in the gambling sector. With the exception of legislation, the office's scope would cover all activities related to the gambling sector, in particular licensing, supervision, imposing sanctions and the administration of fees.
Online operators would pay a 23% tax rate under the new regime, with various operational charges.
The Slovakian authorities said they were inspired by European countries that have introduced new regulated gambling frameworks in recent years such as Denmark, Sweden, Romania and the Czech Republic.
"[The draft act] would take technological progress and the findings of regulatory authorities in other European countries into account more fully, while simultaneously improving the protection of players from possible harmful effects directly related to services provided in this sector," the Ministry said in a statement.
The Ministry explained that operators would need to provide the newly created regulatory authority with access to a server so that it can have oversight of data.
Source: igamingbusiness.com