GVC recruits RISQ to power all jackpots from the World Cup and beyond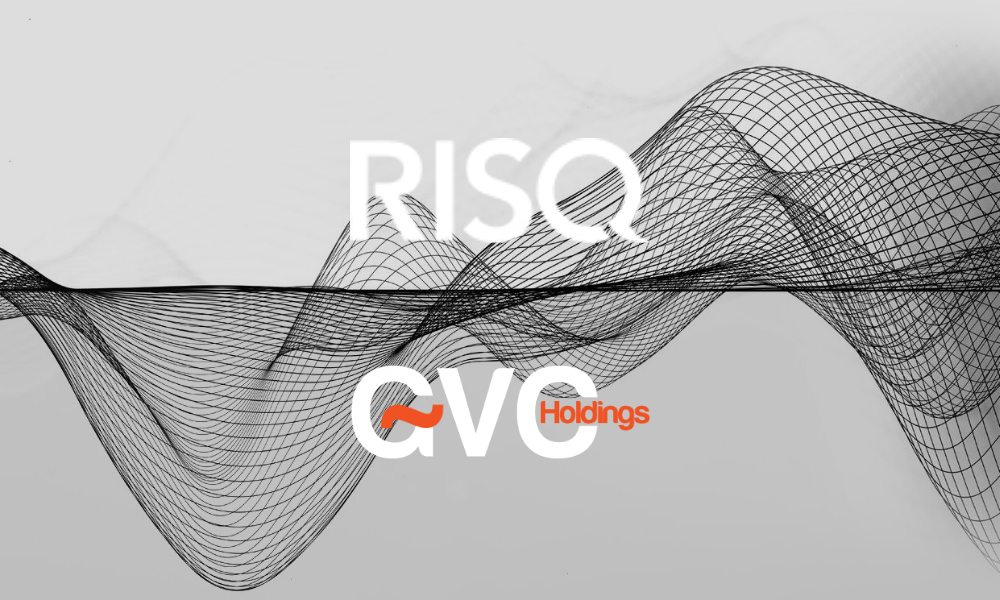 Reading Time:
3
minutes
Jackpot risk-management specialist to drive customer retention for leading operator
13th June 2018, London – RISQ, the B2B-only jackpot risk management specialists, have announced a deal with GVC to roll out their unique jackpot solution across the leading operator's suite of brands. This new partnership begins with a free-to-play prediction game which adds a fresh dimension to customer acquisition and retention, gearing jackpot payouts up to €11 million* on the World Cup.
The Wallchart Jackpot prediction game will be showcased on bwin, GVC's flagship European sports betting brand, which has launched the 'Maradona's Millions' promotion to tie-in with the brand's blockbuster 'Who Stole the Cup?' World Cup campaign, which as well as featuring Maradona also includes football royalty in Cafu, Vicente del Bosque and Stefan Effenberg. Maradona's Millions offers players the opportunity to win up to £/€5 million* by correctly predicting the winners and runners-up of each group in the initial stage of the tournament and the winner of every knockout match up to and including the final.
As well as challenging players with forecasting the results of Russia 2018, the free-to-play Wallchart Jackpot mechanic facilitates the combination of various individual stats and player-performance markets in accumulator-style propositions, covering every angle of the event for deeper user-engagement.
The RISQ-backed game forms part of GVC's wider marketing strategy for this summer's showpiece event, allowing the multi-brand operator to expand its global footprint across numerous jurisdictions and regulatory frameworks when it comes to both free-to-play and real-money gaming.
This deal is also an industry first, inasmuch as RISQ are providing GVC with the flexibility to employ lottery, RNG and other sports predictor applications, as jackpots become an integral part of the gaming landscape for transforming marketing initiatives and product offerings.
RISQ's B2B Director, Tom Mitchell, said: "It's incredibly satisfying for our jackpot solution to have been integrated by such a huge name as GVC. Incorporating an intuitive free-to-play game with any sportsbook generates a proven benefit across a number of KPIs – especially as reliable cross-selling techniques and user-engagement become ever more elusive commodities for operators.
"Our research overwhelmingly suggests that participation in free-to-play games exponentially ramps with higher jackpots. So with our game-changing Jackpot RNG raising the bar on these prize funds across the board – and up to €11 million for GVC – the possibilities are endless for boosting new accounts and fostering a loyal customer base across all platforms and devices."
Claus Hansen, Head of CRM at GVC, added: "Partnering with RISQ has helped up to set new standards in delivering promotions at GVC. Combining their cutting edge B2B platform with our broader marketing assets has enabled us to create a standout promotion in the intensely competitive landscape of the World Cup.
"The elasticity they offer provides multi-product flexibility (whether it be lottery, RNG or FTP sports games) giving us a unique chance to employ jackpots in a scalable, tailored fashion across the entire group of brands."
About RISQ:
RISQ, a technology company based in the City of London, offer high-level precision and data analytics in jackpot risk management. The company provide hedge bets and insurance on the outcomes of international lotteries and have access to the largest insurance limits in the industry. Their Jackpot RNG (Random Number Generator) is suited to a wide range of applications, tailoring odds, jackpot-size, and frequency to each operator's specific needs. These scalable solutions stimulate traffic, acquisitions, and player behaviour in the global-gaming and digital-marketing sectors. RISQ think differently, seeking out opportunities that allow clients to increase their margins and maximise returns through innovative technology, allied to a unique corporate structure. They process over 40,000 bets per day, generating over £50m in payouts for a range of B2B partners. UK and Alderney-licensed, RISQ were the first company to offer an insured RNG solution and have scope to grow its limits up to £250m per play.
Wazdan launches Mayan Ritual™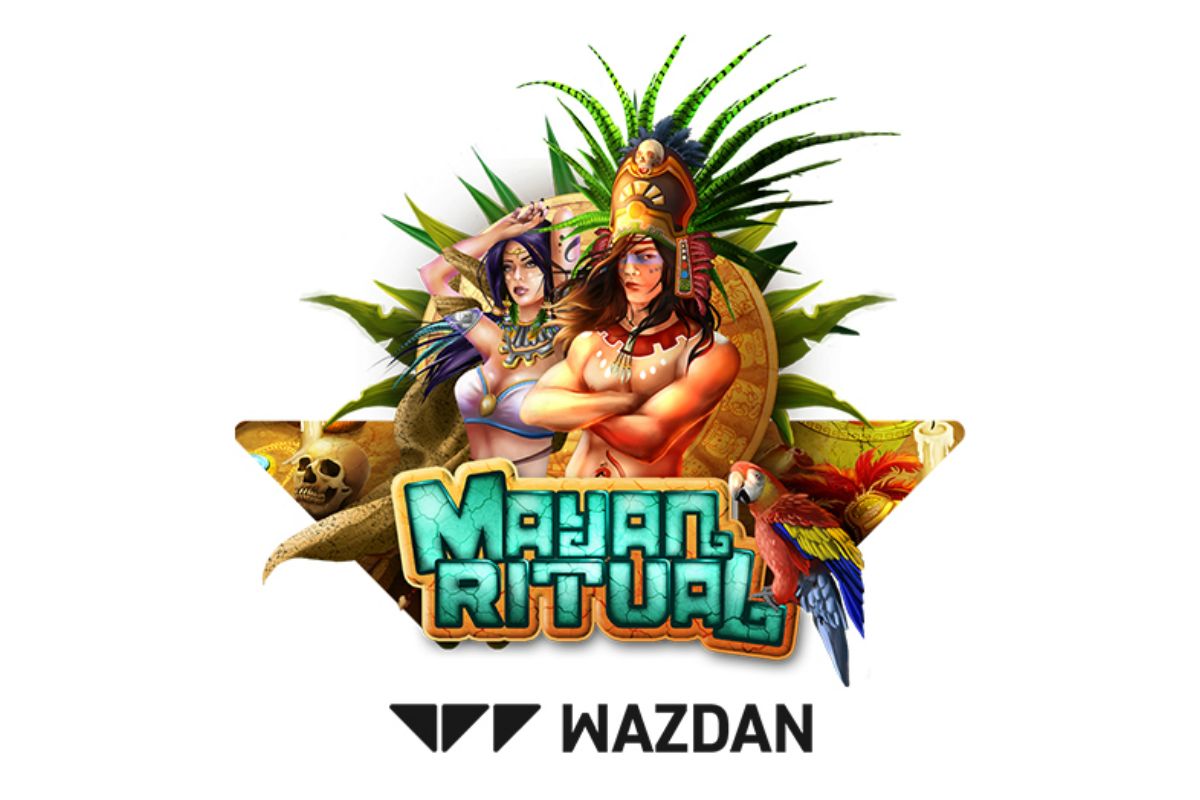 Reading Time:
3
minutes
Tuesday, August 21; 2018, Malta – In deep and dense jungle, the lost ancient culture of the Maya lies at the centre of Wazdan's latest slots hit, Mayan Ritual™, an exciting 5×4 reel game steeped in silver and gold, obsidian, jade, and the quetzal feathers used to decorate the elaborate costumes of Maya nobility used in ceremonies and warfare. In short, Mayan Ritual™ is steeped in all the riches of one of mankind's greatest ever civilisations, which the Mayans believed to be a multi-layered universe made up of 13 heavens and nine underworlds.
1500 years ago the Maya Empire was full of power and influence, while their ancient culture was dominated by impressive architecture and symbolic artwork together with mysterious celebrations and rituals. All of this ancient power is worked into Wazdan's Mayan Ritual™, which transports players to the heart of darkness in the canopied jungle where mythical serpents, skulls, Mayan jade masks, high priestesses, native jungle hunters, kings and various Mayan gods including the gods of the sun, the moon, rain and corn weave their ancient and bloody rituals.
Wazdan's recreation of the Mayan world is authentic, detailed, beautifully rendered with captivating graphics, artwork and ambient sounds combined with the technology that is catapulting Wazdan into pole position as a global slots manufacturer. The game offers the Unique Wazdan Features, that include the world's first Volatility Levels™, Energy Saving Mode, Double Screen Mode and Unique Gamble Feature and deliver outstanding player engagement and casino revenue.
Mayan Ritual™ is packed with adventure and superb special features including Giant and Big symbols, Wilds, Free Spins and Bonus games. Not only does Mayan Ritual™ offer excellent graphics and smooth animations, but it also brings exciting gameplay enhanced by frequently triggered bonuses. The Unique Gamble Feature brings players to two temple doors, one of which sprays gold Mayan coins, while the 3 settings of the world's first Volatility Levels™ allow players to enjoy the game to the fullest, giving them control over the kind of wins they prefer. Furthermore, the 'kuhul ajaw', Mayan holy lords, feature in Mayan Ritual™ mediating 'Big Wins' as generous kings who bestow gold coins as a reward.
Head of Sales at Wazdan Andrzej Hyla said: "This is a late summer release that no casino operator will want to miss out on, we have put a huge amount of research and historical detail into Mayan Ritual™ and it's paying off in terms of the kind of feedback we are already getting. Designed to appeal to a wide spectrum of players, Mayan Ritual™ adds a tantalising theme to our popular portfolio. We are delighted to be adding another game that immerses players in a unique world."
Upcoming games from Wazdan include Black Hawk Deluxe, a magic and fantasy game with ghosts, skeletons and a treasure-filled castle; Hot 777 Deluxe a 3-reel, 5-payline online slot game with a Wild West story; and, Los Muertos™, a game which celebrates the unique Mexican holiday Day of the Dead and will be released in time for Halloween. Wazdan's portfolio of over 110 HTML5 slots for desktop, tablet and mobile will continue to grow with planned product launches at SiGMA in November. For further information visit www.wazdan.com
ABOUT WAZDAN:
Wazdan is a popular game producer, developing innovative casino games that deliver original, fun and truly omni-channel player experience. Offering an extensive game library of over 100 HTML5 slots, table games and video pokers, Wazdan is gaining popularity on the iGaming market thanks to the great quality of their games, interesting themes and engaging gameplay. Wazdan's game portfolio consists of such popular titles as Great Book of Magic Deluxe, Magic Target Deluxe, Valhalla and Wild Guns and soon will extended with new amazing slot games, including Los MuertosTM, Mayan RitualTM and Captain FlyntTM, among others. Wazdan releases new, exciting titles on a regular basis and equips them with Unique Wazdan Features: innovative Volatility LevelTM, exciting Unique Gamble Feature and mobile-friendly Energy Saving and Double Screen Modes. Wazdan holds a number of  European trademarks including for their world's-first Volatility Level TM. Their extensive portfolio of clients includes some of the top gaming operations in the industry. The company is headquartered in Malta and holds licenses issued by the UKGC, the MGA and complies with Curacao regulations. Furthermore, their games use the RNG certified by the NMi, which ensures reliable, fair and secure gameplay. Wazdan's Sales Team is showcasing their products at SiGMA in Malta from 28 to 30 November.
Bookee Mobile App re-launches in the UK powered by EveryMatrix full product suite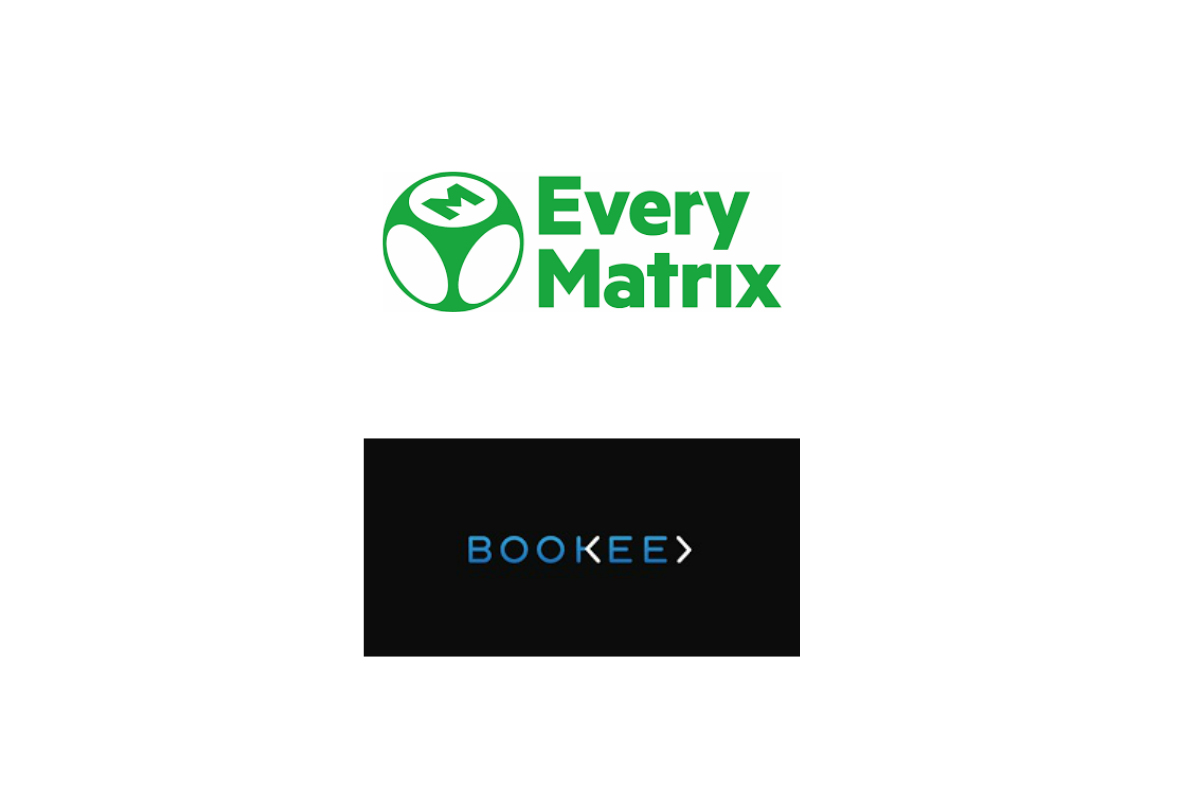 Reading Time:
2
minutes
August 21st, 2018, Malta – EveryMatrix is delighted to announce that we have completed a successful migration of Bookee, the swipe-to-bet mobile gaming application onto the EveryMatrix platform.
Founded by industry veterans, Adam Kalmanson, previously with William Hill, and Adam Wilson, once of 888, with the aim of creating a personalized and social platform for the recreational gambler, Bookie is an innovative and awarded mobile-only platform which bets on simplicity, displaying a unique tinder'esque swipe-to-bet feature that allows the punter to place or reject bets with a simple swipe.
Bookee has been live in the United Kingdom for 2 years and took the opportunity to refactor the app before launching on EveryMatrix.
Although the first phase of the launch is focused on the integration of OddsMatrix sportsbook and MoneyMatrix payment platform, Bookee will use the full suite of EveryMatrix products, including exciting casino content powered by EveryMatrix flagship product CasinoEngine iGaming Integration Platform, as well as our unique affiliate tracking platform, PartnerMatrix.
Adam Kalmanson, Bookee Co-founder & Head of Marketing: "This is an important step for the business. We have proved that Bookee can operate in the UK, the toughest landscape in the industry. EveryMatrix is perfectly positioned to support Bookee and our goal to launch in multiple markets in the coming months and years".
"We have spoken to tens of thousands of customers over a 6 months period and are incredibly proud of the product we have launched with what we see as a perfect partner. Building a product from scratch is exhilarating and as has been well documented, building a business in this industry can be a rollercoaster. To be in a position now where we can take Bookee to the next level is a testament to the amazing team we have and tireless work they put in." says Adam Wilson, Co-founder & Head of Product at Bookee.
"Bookee started as the most basic of products but by adopting a lean approach to product development, they now have a product that stands out as something genuinely mobile, user friendly and feature-rich, which is quite rare in this industry." commented Ebbe Groes, EveryMatrix CEO.
Bookee is available for download in the UK in both the App & Play Store. SWIPE. BET. DONE!
About EveryMatrix:
EveryMatrix is a multi-award winning iGaming software provider delivering a full product suite, including a fully managed sportsbook, the largest casino content aggregator in the world, a newly launched payment processing product, a flexible gaming platform, and a multi-brand affiliate/agent management system.
Pragmatic Play Goes Live With Kindred In Italy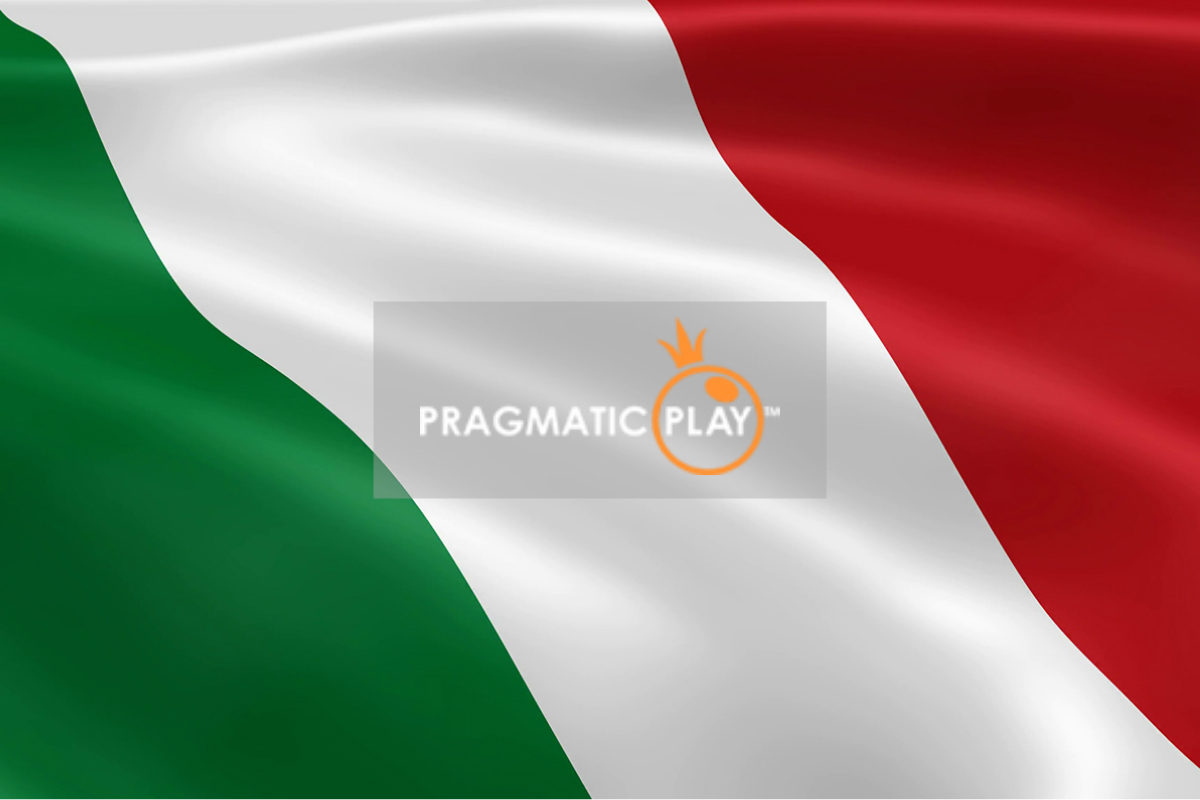 Reading Time:
2
minutes
Provider's games made available on operator's Unibet.it site
21 August 2018: Pragmatic Play, one of the leading software providers to the online gaming industry, has announced a deal with Kindred Group.
This latest agreement will see the provider's products go live to the operator's Italian players through the Unibet.it website.
Pragmatic Play's Chief Commercial Officer, Melissa Summerfield, said: "We are very excited to have reached this agreement with Kindred Group. They have a far-reaching network and it's great that our games will be available to their Italian customers."
Cristiano Blanco, Head of Games at Kindred Group, said: "It's fantastic that we have signed with Pragmatic Play, their games are of the highest quality and it will be a pleasure to have them as part of our Unibet.it offering."
Barbara Beltrami, Italian Country Manager at Kindred Group, said: "Pragmatic Play have established themselves as one of the leading providers in this industry, and we're very confident that their games will be a massive hit with our Italian customers.
"This is another exciting step for us as we continue to expand our portfolio with the aim of giving our players the most innovative and engaging games around."
The deal continues the growth of Pragmatic Play's footprint in the Italian market, following the roll out of the provider's games with OIA Services and Betsson's StarCasino.
About Pragmatic Play:
Pragmatic Play is one of the leading providers of mobile and desktop casino games for the online gaming industry. Our passion for premium entertainment is unrivalled and we strive to create only the most engaging and evocative gaming experiences. Pragmatic Play's Games Library contains unique in-house content consisting of over 80 proven slot games, supporting 26 languages and all major currencies. We employ our extensive expertise to ensure that each high-quality game developed in our studios represents our mantra of innovation and dedication.
For more information please visit http://pragmaticplay.com/