GVC recruits RISQ to power all jackpots from the World Cup and beyond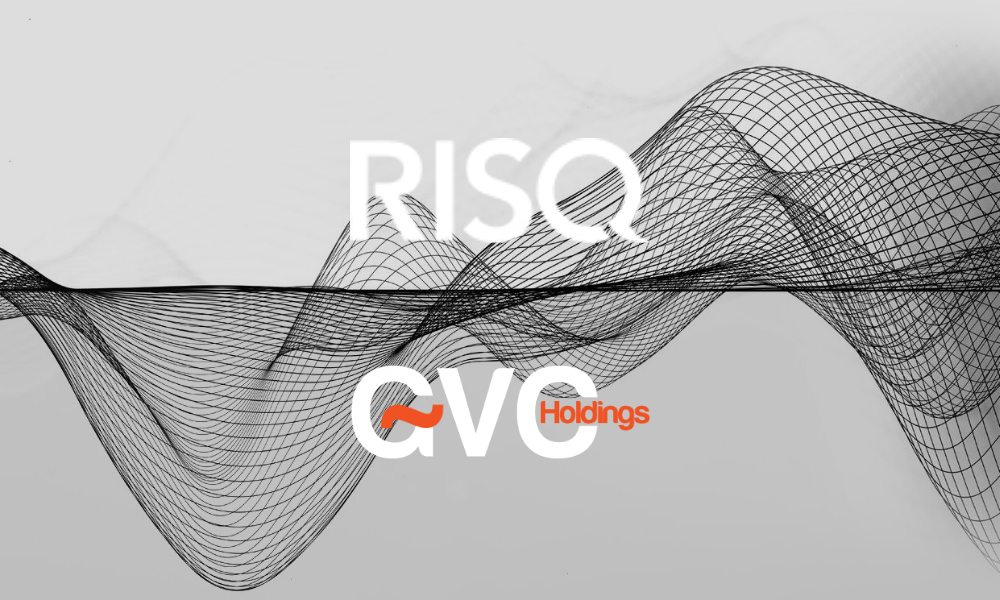 Reading Time:
3
minutes
Jackpot risk-management specialist to drive customer retention for leading operator
13th June 2018, London – RISQ, the B2B-only jackpot risk management specialists, have announced a deal with GVC to roll out their unique jackpot solution across the leading operator's suite of brands. This new partnership begins with a free-to-play prediction game which adds a fresh dimension to customer acquisition and retention, gearing jackpot payouts up to €11 million* on the World Cup.
The Wallchart Jackpot prediction game will be showcased on bwin, GVC's flagship European sports betting brand, which has launched the 'Maradona's Millions' promotion to tie-in with the brand's blockbuster 'Who Stole the Cup?' World Cup campaign, which as well as featuring Maradona also includes football royalty in Cafu, Vicente del Bosque and Stefan Effenberg. Maradona's Millions offers players the opportunity to win up to £/€5 million* by correctly predicting the winners and runners-up of each group in the initial stage of the tournament and the winner of every knockout match up to and including the final.
As well as challenging players with forecasting the results of Russia 2018, the free-to-play Wallchart Jackpot mechanic facilitates the combination of various individual stats and player-performance markets in accumulator-style propositions, covering every angle of the event for deeper user-engagement.
The RISQ-backed game forms part of GVC's wider marketing strategy for this summer's showpiece event, allowing the multi-brand operator to expand its global footprint across numerous jurisdictions and regulatory frameworks when it comes to both free-to-play and real-money gaming.
This deal is also an industry first, inasmuch as RISQ are providing GVC with the flexibility to employ lottery, RNG and other sports predictor applications, as jackpots become an integral part of the gaming landscape for transforming marketing initiatives and product offerings.
RISQ's B2B Director, Tom Mitchell, said: "It's incredibly satisfying for our jackpot solution to have been integrated by such a huge name as GVC. Incorporating an intuitive free-to-play game with any sportsbook generates a proven benefit across a number of KPIs – especially as reliable cross-selling techniques and user-engagement become ever more elusive commodities for operators.
"Our research overwhelmingly suggests that participation in free-to-play games exponentially ramps with higher jackpots. So with our game-changing Jackpot RNG raising the bar on these prize funds across the board – and up to €11 million for GVC – the possibilities are endless for boosting new accounts and fostering a loyal customer base across all platforms and devices."
Claus Hansen, Head of CRM at GVC, added: "Partnering with RISQ has helped up to set new standards in delivering promotions at GVC. Combining their cutting edge B2B platform with our broader marketing assets has enabled us to create a standout promotion in the intensely competitive landscape of the World Cup.
"The elasticity they offer provides multi-product flexibility (whether it be lottery, RNG or FTP sports games) giving us a unique chance to employ jackpots in a scalable, tailored fashion across the entire group of brands."
About RISQ:
RISQ, a technology company based in the City of London, offer high-level precision and data analytics in jackpot risk management. The company provide hedge bets and insurance on the outcomes of international lotteries and have access to the largest insurance limits in the industry. Their Jackpot RNG (Random Number Generator) is suited to a wide range of applications, tailoring odds, jackpot-size, and frequency to each operator's specific needs. These scalable solutions stimulate traffic, acquisitions, and player behaviour in the global-gaming and digital-marketing sectors. RISQ think differently, seeking out opportunities that allow clients to increase their margins and maximise returns through innovative technology, allied to a unique corporate structure. They process over 40,000 bets per day, generating over £50m in payouts for a range of B2B partners. UK and Alderney-licensed, RISQ were the first company to offer an insured RNG solution and have scope to grow its limits up to £250m per play.
BetConstruct becomes the Innovator in Sports Betting Software at EGR awards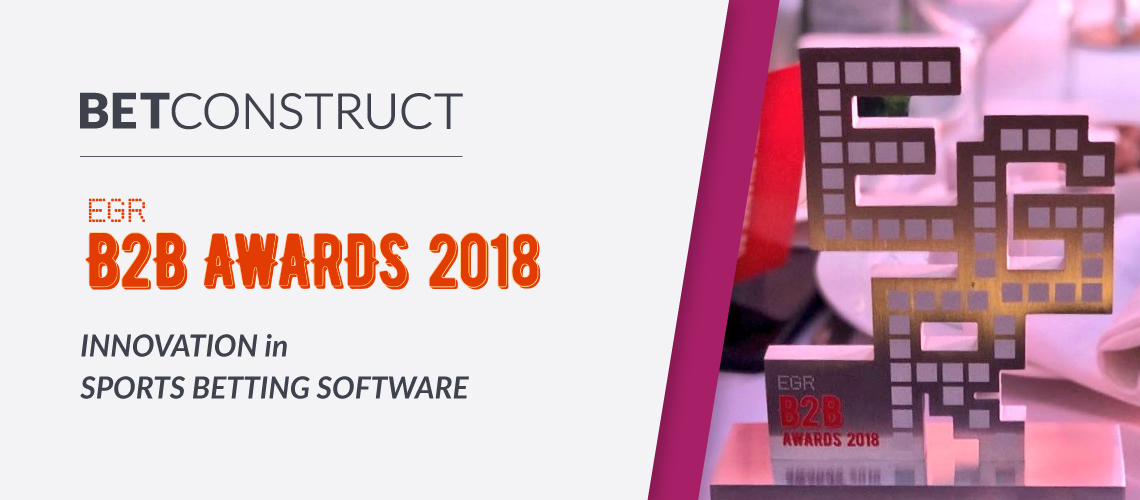 Reading Time:
1
minute
The cutting-edge technologies of BetConstruct got the company recognized at EGR B2B Awards as the front runner in software development of the year.
Artificial Intelligence inspires and opens new prospects for achieving a more secure and automated operation. Being on of the leading tech companies, BetConstruct could not be absent of this tendency and now is in development of similar technologies that can be integrated into the igaming industry. The outstanding work of our team on Machine Learning usage in this industry won the company the title of Innovation in Sports Betting Software at EGR awards.
"First of all, I would like to congratulate my BetConstruct colleagues for being honored with the title of the Innovation in Sports Betting Software. Having our innovations recognized as valuable and successful solutions is what I am proud of and grateful for," comments Tigran Meliksetyan, BetConstruct Sportsbook Product Owner. "We have developed BetCloud for our partners to be a part of a powerful system and take advantage of the operation within it as well as of a few new functionalities like Auto and Partial Cash Outs and Edit Bet."
Adhering to its event calendar, BetConstruct has one more awards ceremony ahead which is EGR North America on June 26 recognizing providers with an outstanding contribution to the industry. But before that we will be attending a series of EGR briefings. Company regional director in Germany, Gor Mnatsakanian, will attend EGR Online Gambling Briefing in Portugal overviewing the online regulatory regime in the country and discussing what the future holds for the operators running their business in Portugal.
Next up is EGR East Coast Briefing. The event will focus on the considerations regarding sports betting legalization in the USA and BetConstruct regional director in states Jonathan Aiwazian joins the discussion.
Gaming Laboratories International (GLI®) Celebrates Its 30th Anniversary with the South Dakota Commission on Gaming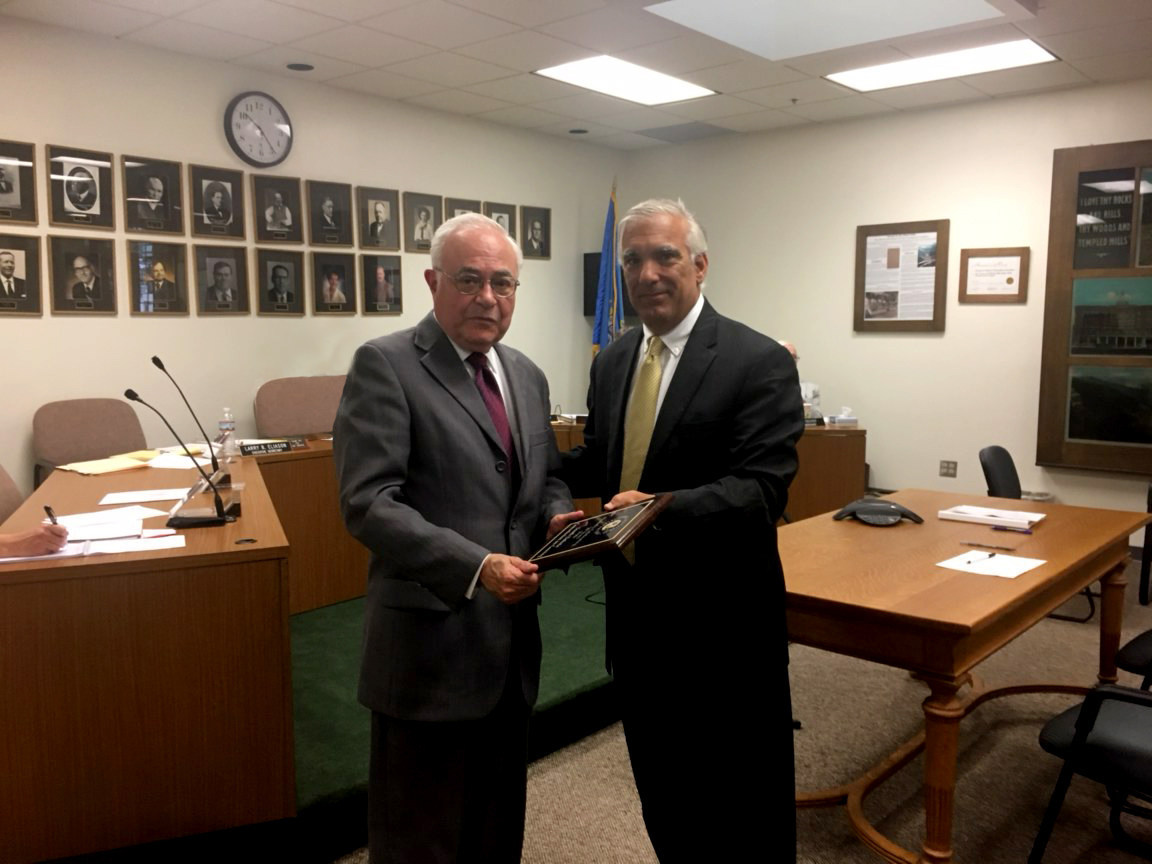 Reading Time:
2
minutes
LAKEWOOD, N.J., June 20, 2018 /PRNewswire/ — Gaming Laboratories International, (GLI®) is celebrating its 30th anniversary working in partnership with the South Dakota Commission on Gaming. To mark this historic milestone, GLI President and CEO James Maida presented the Commission with a special plaque commemorating the renewal of GLI's longstanding consulting contract during the Commission's quarterly business meeting in Deadwood, South Dakota on June 20, 2018.
South Dakota became a pioneer in the gaming industry more than three decades ago by being the first state in the country to implement a video lottery system. At the time, the state's Lottery Commission turned exclusively to a new company called GLI for start-up consultation and video terminal/system testing and certification. Soon after, the South Dakota Commission on Gaming was created to regulate casinos and contracted with GLI for slot machine testing. Now, 30 years later, GLI and the South Dakota Commission on Gaming are continuing their three-decade relationship by renewing GLI's consulting contract.
Since it first began, the contractual relationship between GLI and the South Dakota Commission on Gaming has evolved along with gaming in the state. Today, GLI tests a wide variety of advanced electronic gaming equipment and consults with the state on the latest emerging gaming technologies.
"In 1989, the State of South Dakota took a chance on a small startup gaming test lab and today we can look back with a sense of pride in all that we have accomplished together during these many years," said James Maida, President and CEO of GLI. "We have enjoyed a wonderful relationship with the State of South Dakota and the South DakotaCommission on Gaming. We owe them a tremendous debt of gratitude for believing in our company and sharing our vision of how gaming could flourish under the protection of independent testing. We look forward to working together for years to come to ensure the integrity and prosperity of South Dakota's trailblazing gaming industry."
"Since the inception of gaming in South Dakota, GLI has been an invaluable part of our accomplishments from the outset," stated Larry B. Eliason, Executive Secretary for the South Dakota Commission on Gaming. "As we began the process of implementing gaming throughout the state, we needed to ensure our residents, and ourselves, that gaming could be conducted honestly and successfully, while protecting competition and public policy. Our close relationship with GLI was, and continues to be, a key element in achieving those goals."
About Gaming Laboratories International
Gaming Laboratories International, LLC delivers the highest quality land-based, lottery and iGaming testing and assessment services. GLI's laboratory locations are found on six continents, and the company holds U.S. and international accreditations for compliance with ISO/IEC 17025, 17020, and 17065 standards for technical competence in the gaming, wagering and lottery industries. For more information, visit gaminglabs.com.
Contact:
Christie Eickelman, VP of Global Marketing, c.eickelman@gaminglabs.com
SOURCE Gaming Laboratories International
Wazdan gets fruity with upgraded Fruit Mania Deluxe in the run-up to iGB Live!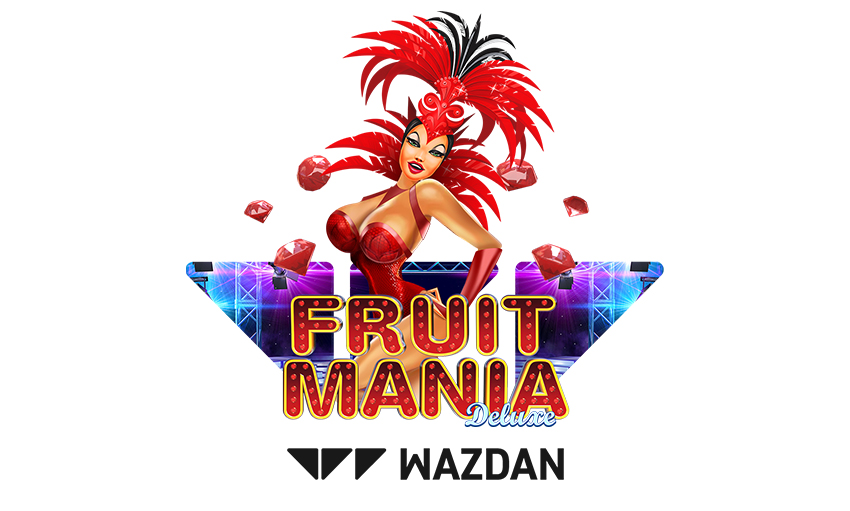 Reading Time:
2
minutes
Wednesday, June 20; 2018, Malta –Malta-based Wazdan, the major casino games producer with products covering slots, table games and video poker has continued with their hefty release programme in 2018 with the release of Fruit Mania Deluxe, an upgraded version of the eternally popular Fruit Mania.
Fruit Mania Deluxe is a 3×3 reels grid with symbols that pay on any position on the reels, a game packed with player entertainment that enhances the player's experience significantly including bonus rounds, free spins, instant play and autoplay. Fruit Mania Deluxe's game design includes masterful graphics that contain fruits, stars, lotto tickets, diamonds, bronze, silver and Vegas signs. The more symbols that appear the higher the payouts, including a win of up to 1000 times the bet.
Wazdan uses HTML5 technology which allows the company to create high-quality games with impressive animations covering complex themes that run seamlessly on mobile phones, tablets and desktops.
Head of Sales at Wazdan Andrzej Hyla said: "We are looking forward to meeting a wide cross-section of operators, platforms, aggregators and affiliates at iGB Live! to showcase our growing games portfolio backed by world-class technology that includes our unique Volatility Level™ which is proving very popular with players and operators alike."
Mr. Hyla continued, "Fruit Mania Deluxe offers a range of special features: Diamond Bonus, Lottery Bonus, blocking symbols feature, as well as all Unique Wazdan Features: Volatility Levels™, Unique Gamble Mode, Double Screen Mode and Energy Saving Mode. We're sure it's a game that will keep on delivering."
Wazdan's games are powered by their innovative suite of added-value tools which provide operators with the ability to activate multiple features designed to enhance customer experience and engagement, improve retention, encourage extended play and produce higher yield.
For further information on all Unique Wazdan Features talk to the Wazdan Team at iGB Live! on stand T20 or try the latest version of Fruit Mania Deluxe at VOLT Casino: https://voltcasino.com/games/352/real
For additional information visit www.wazdan.com
ABOUT WAZDAN:
Wazdan is a popular game producer, developing innovative casino games that deliver original, fun and truly omni-channel player experience. Offering an extensive game library of over 100 HTML5 slots, table games and video pokers, Wazdan is gaining popularity on the iGaming market thanks to the great quality of their games, interesting themes and engaging gameplay. Wazdan's game portfolio consists of such popular titles as Great Book of Magic Deluxe, Magic Target Deluxe, Valhalla and Wild Guns and soon will extended with new amazing slot games, including Los MuertosTM, Mayan RitualTM and Captain FlyntTM, among others. Wazdan releases new, exciting titles on a regular basis and equips them with Unique Wazdan Features: innovative Volatility LevelTM, exciting Unique Gamble Feature and mobile-friendly Energy Saving and Double Screen Modes. Wazdan holds a number of  European trademarks including for their world's-first Volatility Level TM. Their extensive portfolio of clients includes some of the top gaming operations in the industry. The company is headquartered in Malta and holds licenses issued by the UKGC, the MGA and complies with Curacao regulations. Furthermore, their games use the RNG certified by the NMi, which ensures reliable, fair and secure gameplay. Wazdan's Sales Team is showcasing their products at iGB Live! in Amsterdam from July 17th to the 20th.
For more information on this press please contact Ogilvy Malta on 00356 99207677 or edwin@ogilvymalta.com