GVC recruits RISQ to power all jackpots from the World Cup and beyond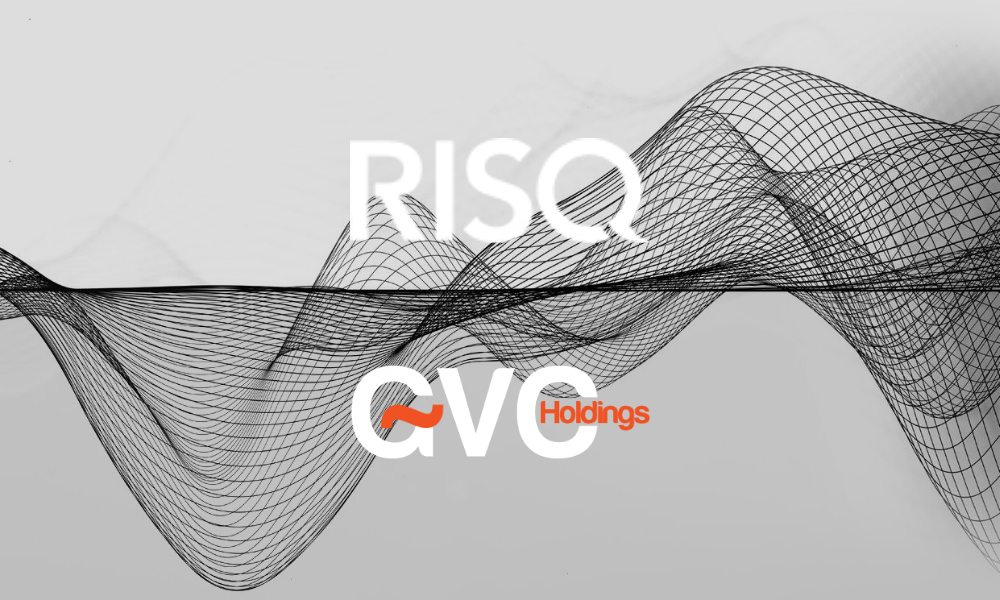 Reading Time:
3
minutes
Jackpot risk-management specialist to drive customer retention for leading operator
13th June 2018, London – RISQ, the B2B-only jackpot risk management specialists, have announced a deal with GVC to roll out their unique jackpot solution across the leading operator's suite of brands. This new partnership begins with a free-to-play prediction game which adds a fresh dimension to customer acquisition and retention, gearing jackpot payouts up to €11 million* on the World Cup.
The Wallchart Jackpot prediction game will be showcased on bwin, GVC's flagship European sports betting brand, which has launched the 'Maradona's Millions' promotion to tie-in with the brand's blockbuster 'Who Stole the Cup?' World Cup campaign, which as well as featuring Maradona also includes football royalty in Cafu, Vicente del Bosque and Stefan Effenberg. Maradona's Millions offers players the opportunity to win up to £/€5 million* by correctly predicting the winners and runners-up of each group in the initial stage of the tournament and the winner of every knockout match up to and including the final.
As well as challenging players with forecasting the results of Russia 2018, the free-to-play Wallchart Jackpot mechanic facilitates the combination of various individual stats and player-performance markets in accumulator-style propositions, covering every angle of the event for deeper user-engagement.
The RISQ-backed game forms part of GVC's wider marketing strategy for this summer's showpiece event, allowing the multi-brand operator to expand its global footprint across numerous jurisdictions and regulatory frameworks when it comes to both free-to-play and real-money gaming.
This deal is also an industry first, inasmuch as RISQ are providing GVC with the flexibility to employ lottery, RNG and other sports predictor applications, as jackpots become an integral part of the gaming landscape for transforming marketing initiatives and product offerings.
RISQ's B2B Director, Tom Mitchell, said: "It's incredibly satisfying for our jackpot solution to have been integrated by such a huge name as GVC. Incorporating an intuitive free-to-play game with any sportsbook generates a proven benefit across a number of KPIs – especially as reliable cross-selling techniques and user-engagement become ever more elusive commodities for operators.
"Our research overwhelmingly suggests that participation in free-to-play games exponentially ramps with higher jackpots. So with our game-changing Jackpot RNG raising the bar on these prize funds across the board – and up to €11 million for GVC – the possibilities are endless for boosting new accounts and fostering a loyal customer base across all platforms and devices."
Claus Hansen, Head of CRM at GVC, added: "Partnering with RISQ has helped up to set new standards in delivering promotions at GVC. Combining their cutting edge B2B platform with our broader marketing assets has enabled us to create a standout promotion in the intensely competitive landscape of the World Cup.
"The elasticity they offer provides multi-product flexibility (whether it be lottery, RNG or FTP sports games) giving us a unique chance to employ jackpots in a scalable, tailored fashion across the entire group of brands."
About RISQ:
RISQ, a technology company based in the City of London, offer high-level precision and data analytics in jackpot risk management. The company provide hedge bets and insurance on the outcomes of international lotteries and have access to the largest insurance limits in the industry. Their Jackpot RNG (Random Number Generator) is suited to a wide range of applications, tailoring odds, jackpot-size, and frequency to each operator's specific needs. These scalable solutions stimulate traffic, acquisitions, and player behaviour in the global-gaming and digital-marketing sectors. RISQ think differently, seeking out opportunities that allow clients to increase their margins and maximise returns through innovative technology, allied to a unique corporate structure. They process over 40,000 bets per day, generating over £50m in payouts for a range of B2B partners. UK and Alderney-licensed, RISQ were the first company to offer an insured RNG solution and have scope to grow its limits up to £250m per play.
Paf adopts Swish for faster customer transactions in Sweden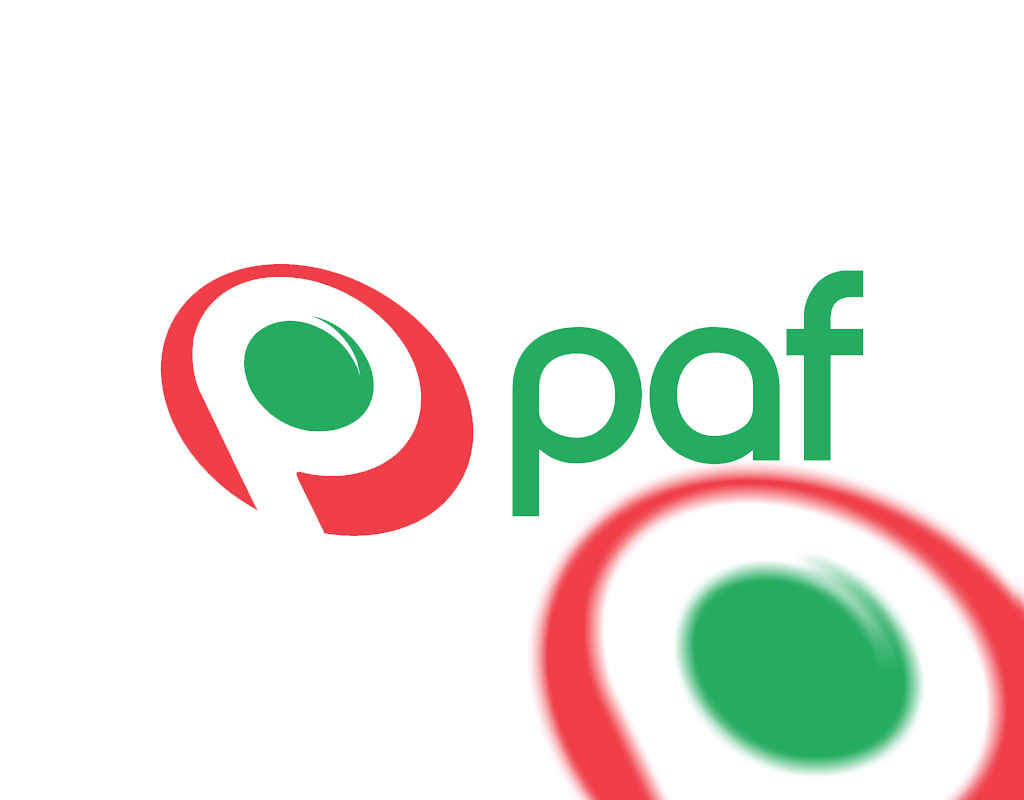 Reading Time:
1
minute
Paf adopts the popular payment method Swish used by 6.7 million Swedes. In the first month of the newly-regulated Swedish gaming market Paf has adopted what is said to be the fastest payment method available in Sweden.
Swish uses mobile telephone numbers to make transfers and is currently used by around 6.7 million Swedes and 180,000 business.
Paf CEO Christer Fahlstedt says: "Swish is without doubt the favourite way for Swedes to transfer money. Our site already offers Swedish players games they can't get anywhere else. And now our Paf gaming account also offers the speediest payments available. We fully expect the strong growth we experienced in Sweden in 2018 to continue."
Paf has been operating online in Sweden for 18 years and was granted the maximum possible 5 year licence for the newly-regulated market beginning 1 January 2019.
About Paf:
Paf is a Nordic gaming company founded on Åland in 1966 to generate profit for the benefit of society. We were one of the very first gaming companies to go online in 1999. Many of our games on Paf.com are exclusive to Paf and developed by our in-house Games Studio. We are an award-winning industry leader in responsible gaming. Our physical gaming operations include over 30 cruise ships criss-crossing the Baltic and North Seas.
Paf has roughly 400 employees representing over 30 nationalities. Our offices are located on Åland, in Helsinki, Stockholm, Riga, Tallinn, Oslo, Norrköping and Madrid. Paf (Ålands Penningautomatförening) is licensed and controlled by the Government of Åland.
In 2017, the Paf Group had a total revenue of 116.5 million euros and a profit of 29.4 million euros.
Lolita Sumskaite (Head of Unit at Ministry of Finance, Lithuania) to speak at MARE BALTICUM Gaming Summit 2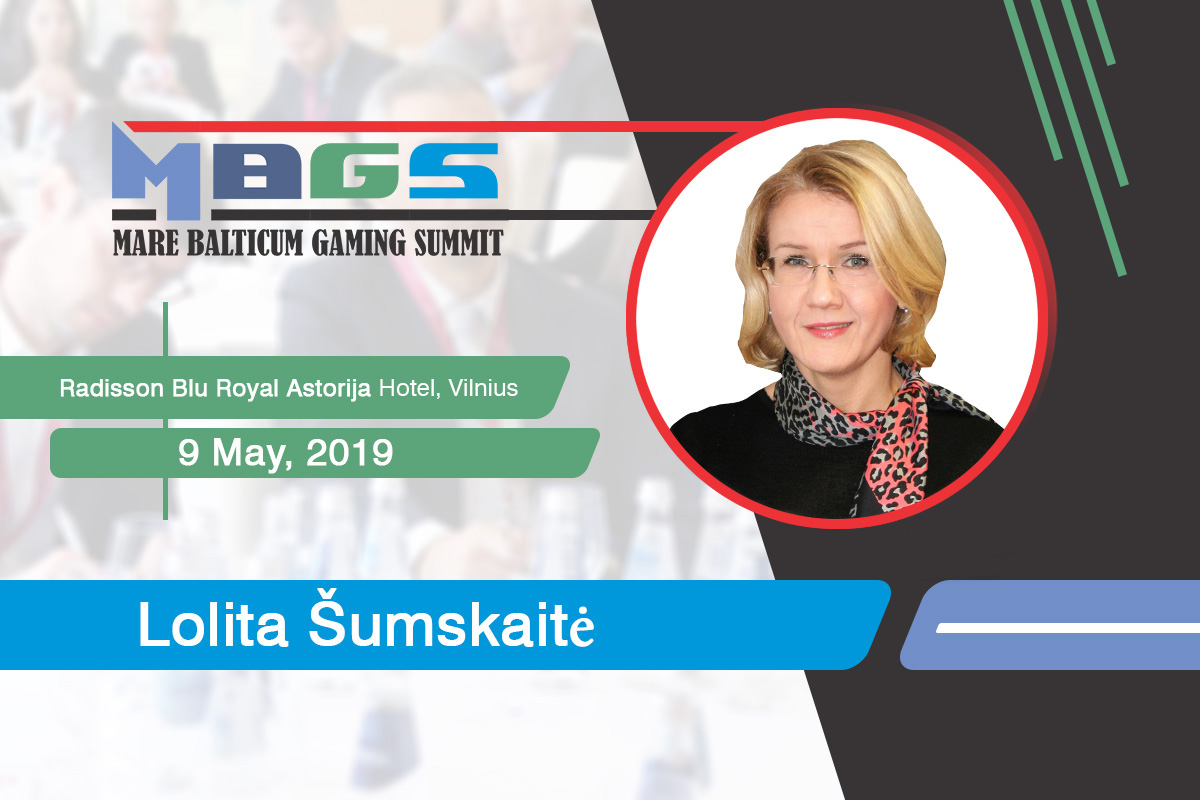 Reading Time:
2
minutes
Leading industry expert responsible for designing the national gambling policy in Lithuania through legislation for more than 17 years, set to join the "Gambling Industry in Lithuania" (Compliance Panel Discussion) at the second edition of the most important gambling industry conference in the Baltic and Scandinavian region.
We are honoured to announce that Ms Lolita Sumskaite will represent the Ministry of Finance of the Republic of Lithuania at MARE BALTICUM – The Baltic and Scandinavian Gaming Summit 2019, which will take place on 9 May 2019 at Radisson Blu Royal Astorija Hotel.
Lolita Šumskaitė is working for the Ministry of Finance of the Republic of Lithuania and was responsible for designing the national gambling policy in Lithuania through legislation for more than 17 years. She was the main author of the first Law on Gambling, which was adopted in 2001. Lolita is a member of EC Expert Group of Gambling Services.
Since 2010, her responsibilities also include insurance – designing insurance policy through legislation and her main responsibility is to implement EU regulation into national legislation.
Starting 2013, she is responsible for anti-money laundering acts – following and participating in the negotiations in the EU Council on the text of Anti Money Laundering Directive, preparing LT positions. Lolita was Chair of the EU Council's Working Party discussing fourth Anti Money Laundering Directive during LT Presidency of the EC.
MARE BALTICUM – The Baltic and Scandinavian Gaming Summit will once again bring together the leading companies in the Baltic and Scandinavian region for a full day of quality learning and networking with local regulators and industry experts.
You can find more details about the Agenda here or you can register here!
Browse the official event website here: www.marebalticumgaming.com
You can view the photo gallery from the inaugural event on the following this link.
Zitro Video Bingo arrives in Monte-Carlo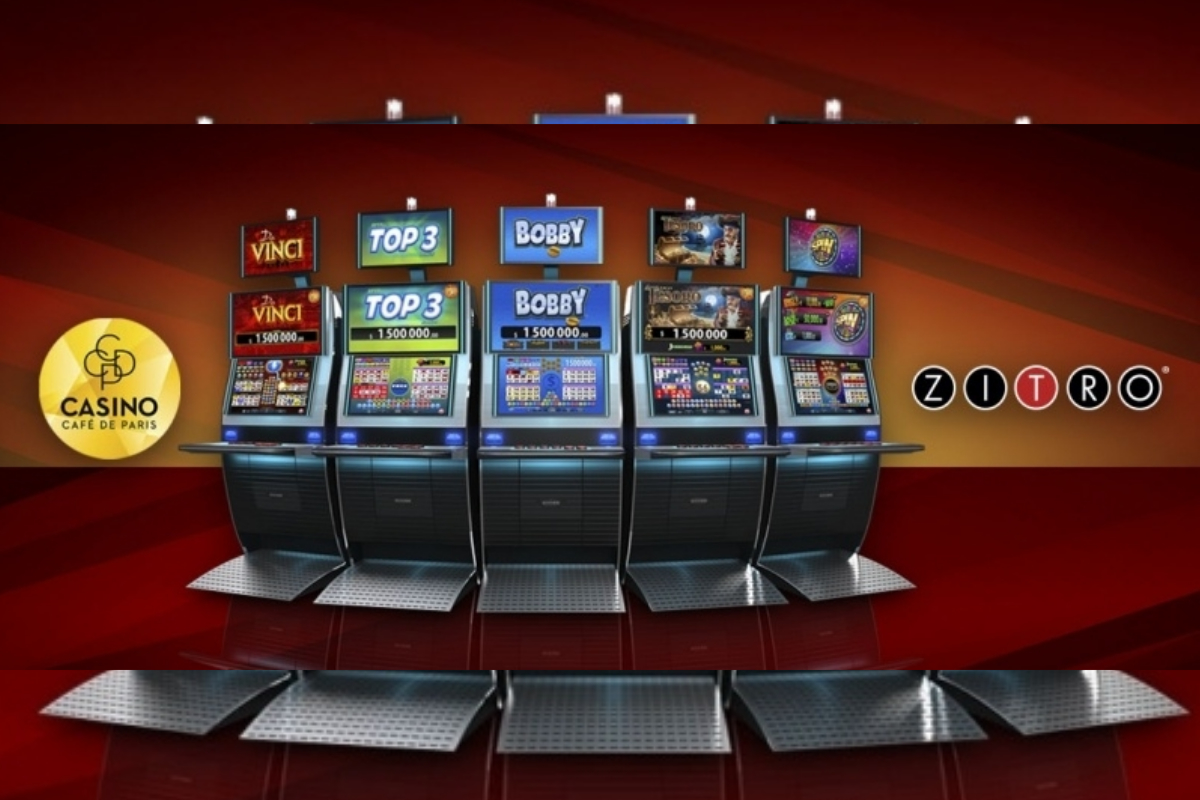 Reading Time:
1
minute
Zitro has installed its Video Bingo machines in the emblematic Monegasque casino Café de Paris, operated by the prestigious Société des Bains de Mer (S.B.M), which also operates the legendary Casino de Monte-Carlo, as well as the other two gaming establishments of the Principality of Monaco. It is the first time that this type of game, of which Zitro is a world leader, comes to the Principality.
Pascal Camia, Executive Vice-President of Gaming Operations, said: "Bingo video games are a distinct and innovative concept, and that is why we want to offer our customers this type of product, unknown until now in Monaco. We thought it was best to introduce video bingo in our operation in the hands of the largest specialist in the market in this type of machines. We are convinced that, thanks to the Zitro video bingo, our customers will find new experiences, excitement and entertainment".
For her part, Nadège Teyssedre, Regional Director for EMEA, said: "At Zitro, we are enormously grateful to the Casino Café de Paris for its commitment to our product, totally unknown in this market. We are convinced that the expectations deposited in our video bingo will be exceeded, and we trust that this will help us in future to have a growing presence of our products in the casinos of Monte-Carlo S.B.M., a casino operator of reference in Europe and around the world."