Sun International goes live on Bede platform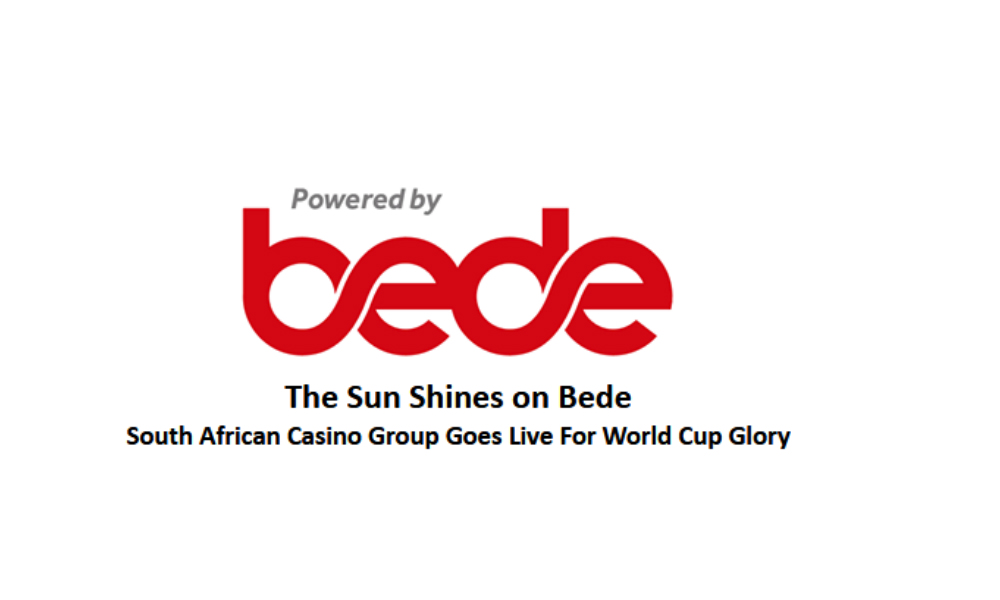 Reading Time:
2
minutes
South African Casino Group Goes Live For World Cup Glory
13th June, 2018 – Bede Gaming, an award-winning supplier of software to the online gaming industry, is pleased to announce that The Sun International Group has last week re-launched its Sunbet site on the Bede platform. Signed at the end of 2017, Sun and Bede have been working tirelessly together to support the group's new digital strategy with Bede as its exclusive platform partner.
The partnership sees Sun International capitalise on Bede's industry leading tools to bring their Kambi sportsbook offering to life.  Using the platform specialists' multiple open APIs, Sun International have been able to create a truly bespoke offering to their customers, which perfectly matches the high standards of the retail experience their players have come to expect.
The new territory launch is timed to coincide with the FIFA World Cup, which starts tomorrow, to provide Sun International with a digital platform from which to create new opportunities surrounding this global event and momentum beyond it.
Ross Haselhurst, Commercial Director, Bede Gaming said: "We're delighted to be working with Sun International to support their digital ambitions in South Africa and the relaunch of Sunbet on our platform is a really exciting offer.  At Bede we recognise the importance of being a dependable technology partner and we're proud to have that underlined by a global resort like Sun.  This is the start of many great things to come and we look forward to continuing working together to maximise what can really be achieved online."
Martin Sack, Group Manager for Online Business Development, Sun International, commented: "This partnership is exactly what we were looking for – collaborative, inspiring and solution-focused, where we work together to find the best solution for our objectives. We're excited to be part of the Bede family and are looking forward to growing our business to its maximum potential, using the innovative technology stack that Bede provides."
More about Bede:
Bede Gaming is a leading supplier of software to the online gambling industry, powering some of the sector's biggest brands and processing hundreds of millions of transactions per month. Bede provides operators with innovative solutions to achieve significant digital ambitions.
The Bede platform is flexible, scalable, modular and fully open meaning operators can integrate any third party software required into the platform or use its bespoke solutions. Bede's platform also integrates into land based systems, offering operators a genuine omni-channel convergence solution.
Bede Gaming, which is headquartered in Newcastle upon-Tyne, UK, is licensed by the UK Gambling Commission and is an approved supplier of the Alderney Gambling Control Commission.
More about Sun International:
Sun International is one of South Africa's largest tourism, leisure and gaming groups with a diverse portfolio of world-class resorts, luxury five-star hotels and contemporary, well-located casinos. The group, which pioneered gaming in southern Africa in the 1970s, continues to be the leader in the field. It also sets the standard for hosting large-scale international and local events.
Sun International has a presence in Latin America that began with the opening of the Monticello Grand Casino in Chile in 2008. Following a merger with Dream S.A. (Dreams), Sun International is now the largest gaming company in Latin America with operations in Chile, Peru and Panama. In 2013, the company launched its sports betting platform, Sunbet.
Vegas Kings hand-picked to design and develop Sun International's new Sunbet.co.za Sportsbook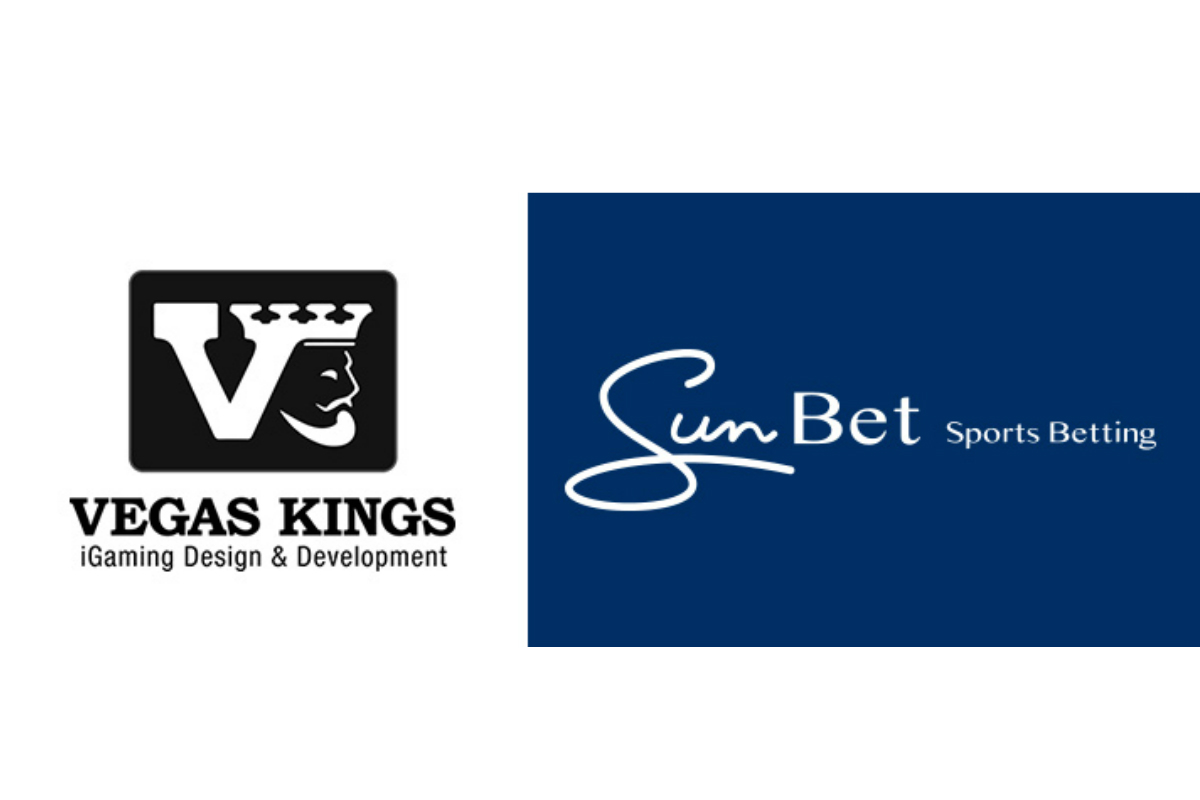 Reading Time:
3
minutes
25 June 2018, South Africa –  After Sun International Limited signed a multi-year agreement with Bede Limited and Kambi Group plc in late 2017 to provide its premium Sportsbook and technology service, Vegas Kings were soon sought after to implement the design and development of their new Sunbet Sportsbook due to their advanced knowledge and expertise in sports betting UX/UI design.
Sunbet, one of South Africa's leading Sportsbooks, offers a number of exciting features and rewards now available to Sunbet customers which include Action Bets, a dramatic increase in Live in-Play events as well as a Cash Out feature.
The new features are detailed below:
Action Bets: This new feature, a first in South Africa is frequently described as Live in-Play betting on steroids, customers are able to bet on decisive moments such as the next point, scoring method or throw-in while an event is live. These bets are available for a very short timeframe with bets resulted within minutes.
Cash Out: Customers have the opportunity of cashing out on selected bets, this gives the customer an ideal opportunity of taking matters into their own hands. This feature allows the customer to take an early payout before an event has concluded. The green cash out notification in the bet card indicates that this particular feature is available on the selected bet.
Live in-Play events: Sunbet now offers customers access to over 100,000 Live in-Play events annually, giving them more betting opportunities as well as additional markets to bet on.
Brand new rewards: Sunbet now offers a great selection of brand new rewards that include odds boosts and profit boosts among others, which are designed to make the sports betting experience all the more rewarding.
Vegas Kings Web Design and Development Agency, leaders in the worldwide online gambling industry, were a perfect fit to ensure the new Sunbet Sportsbook was delivered both on time and to the high expectations of both Sun International and its customers.
Keeping the site in-line with the new trends in Sportsbooks but giving it a unique and clean look and feel, the new Sunbet website is assured to elevate the brand and excite all its players, existing and new.
Working very closely and in conjunction with the Adobe Development Team, Vegas Kings designed a fully mobile responsive site including the full HTML coding of the entire site to ensure what was approved in the design phase was implemented in the correct fashion.
"We were asked not to stray too far away from the old look and feel, to create a new fresh and vibrant Sports betting site under extremely tight deadlines, which we feel we have accomplished.
Designing and developing a new site as big as Sunbet took a lot of focus with fine attention to detail in order to get it to the level that we and Sun International are accustomed too.
We are appreciative that Sunbet trusted the Vegas Kings Agency and we thoroughly enjoyed the working process with all the various teams involved" – Ashley Adir, CEO of Vegas Kings.
Martin Sack, Group Manager for Online Business Development at Sun International added: " Vegas Kings have assisted Sunbet in creating an exciting upgrade to its sportsbook offering .The new Sunbet site is world class by any standard and it was a pleasure working with such skilled design professionals".
About Vegas Kings:
Vegas Kings is the most experienced Web Design and Development Agency that exclusively services the iGaming Industry. We have been in operation since 1998 and have successfully serviced hundreds of gaming brands across all verticals including Casino, Sports, Bingo and Poker. Through our years of experience we have found the formula to design and develop user experiences that truly convert.
Sun International is one of South Africa's largest tourism, leisure and gaming groups with a diverse portfolio of world-class resorts, luxury five-star hotels and contemporary, well- located casinos. The group, which pioneered gaming in southern Africa in the 1970s, continues to be the leader in the field. It also sets the standard for hosting large-scale international and local events.
Gambling equipment destroyed in Kenya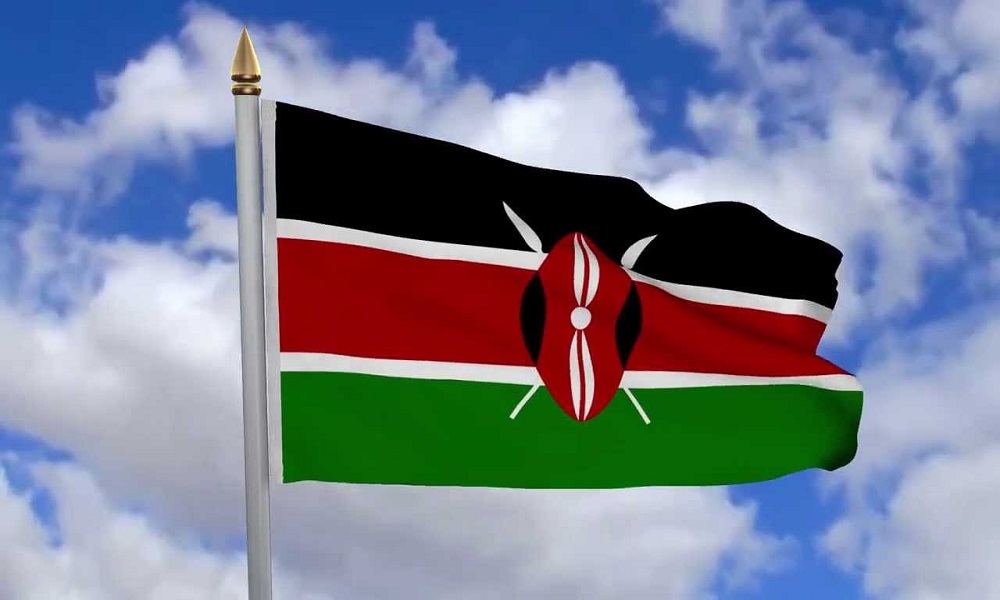 Reading Time:
2
minutes
The state authorities in Kenya set at least 40 gambling machines on fire at Matisi shopping centre in Webuye West constituency in Kenya. Bungoma County Commissioner James Kianda lead the action. He said many students are dropping out of school in search of quick money because of the betting machines.
He also said many children are stealing valuables from area residents to raise money for gambling.
 "We have received reports that the children also steal money from their parents and gamble with it. Some sell utensils to scrap metal dealers to get gambling money. All scrap metal dealers are also warned against buying scrap metal from school-going children," he said. According to the Commissioner, the machines also contribute to immorality and spread of HIV/AIDs among the teenagers.
He said the County Security team will tolerate such and passed a stern warning that whoever will be found with a shop operating the machines will be arrested and face prosecution. "We will not tire in the fight against this vice where many students are dropping out of school to operate gambling machines owned by cartels in this country. The basic education of 2013 requires that all children below 18 years must be in school," Kianda said. The Commissioner said they will also have similar crackdowns in Bungoma town, Webuye, Kimilili, Chwele and other big towns. He directed chiefs and assistant chiefs to be on the lookout for people operating the betting machines to have them arrested and be arraigned in court. He told them that by June 30, this year, no gambling machines should be found in their administrative units.
Kianda told off owners of the gambling machines that they are licensed to do such business for having a single business permit from the County Government of Bungoma.  "The Betting Control and Licensing Board (BCLB) is the only mandated to license betting firms that engage in legal business. We will arrest even those businessmen with single business permits and have betting machines in their shops," said Kianda.  He also said the war on drugs and substance abuse will continue until such a time they get rid of the vice from the community.  However, Moses Wamalwa, whose five betting machines were also set a blaze said he was going to court for redress. "The County Commissioner should stop interfering with our business but allow us to continue our operations this is where we earn a living. If our business is illegal, let the government also close down sports betting firms," said Mr Wamalwa.
He said the betting machines are sold between sh80, 000 – sh150, 000, adding they have lost at least sh400, 000 after their forty machines were burnt. Wamalwa said they want the court to compel the security team to compensate them the money they lost when they set ablaze their property illegally.
Source: standardmedia.co.ke
Sports Betting gaining popularity in Uganda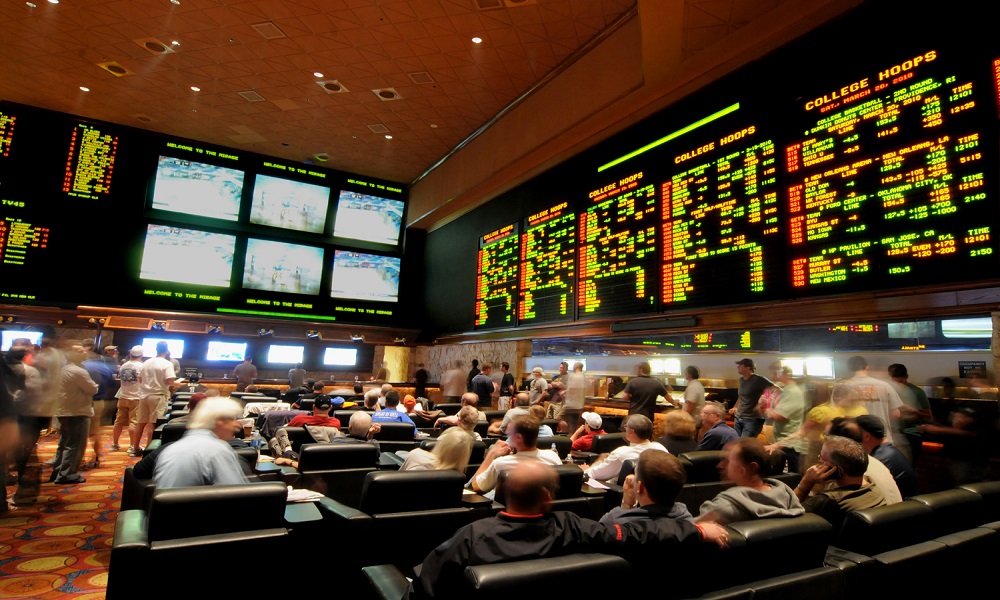 Reading Time:
3
minutes
The ongoing FIFA World Cup Is having several effects on the globe. One of the effects is the rising popularity of sports betting. Take for instance the people of Uganda. Sports betting is taking wings in the country. It has prompted several gambling companies to closely watch the trend.
In recent times, there has been a significant increase in the level of sports betting throughout East African countries such as Uganda, Tanzania and Kenya. This is a huge market that is largely untapped by the gaming companies.
Technology is allowing more and more people in these countries to place sports bets, whether at physical locations or online.
As internet usage and availability continue to increase in the region, there will be a race between the various betting companies to take advantage of this untapped market.
There are obvious concerns with the social consequences that may arise with increasing levels of gambling, along with the economic opportunities that may become available. Other regions outside of East Africa also have significant numbers of sports bettors, such as South Africa, Nigeria and Ghana.
Kampala is the capital of Uganda, and 736 gaming venues are located there, according to the National Gambling Board Uganda (NGBU), with 583 having the appropriate licenses. Those who have online operations in the country will pay 20 per cent of their revenue to the state, and there is a 15 per cent tax on punter's winnings.
Sports betting fanatics in Uganda will bet on anything they can get their hands on, whether it is the Premier League or something more obscure like football leagues in Azerbaijan and Albania. The average bet is around the $0.50 mark.
Of course, the wages earned in countries like Uganda are lower than in Western countries, so this is a much greater portion of their income.
A lot of the sports betting operators advertise large jackpots and potential high-yielding bets such as accumulators. Gamblers are lured in with the idea of winning it big, something that would have the potential to change their lives.
In a developing country such as Uganda, there is not really much support for those who develop gambling issues. Events like the World Cup traditionally spike levels of betting. Through such a high-profile event with so much television and media coverage, a significant number of people are newly exposed to the world of sports betting.
Future of African sports betting
There is the ideal mix in Eastern Africa for a boom in online sports betting. The population is young, and the region's economies are growing at a rapid rate. Smartphone usage is constantly trending upwards, there is a passion for sports, and unemployment levels are rising. This is the more optimistic viewpoint being taken by some people.
Others are a bit more pessimistic; they would point to the young population as being impressionable and therefore a vulnerable target for gambling companies and their marketing efforts. The promise of big wins in these developing countries constantly abounds but, of course, they are out of reach for most people.
All across Africa, populations are growing at a rapid pace. Unemployment is also growing and studies show that unemployed people are more likely to be active gamblers on sports. This, of course, is a major issue because they have no regular income sources to support themselves, which can lead to problem gambling.
Sports betting laws throughout Africa are generally a lot more lenient than those found in Western countries. This means that gambling companies can get away with certain things they wouldn't dream of doing in a stricter regulatory environment.
The central marketing theme for a lot of sports betting operators in Africa is the promise of life-changing wins. With such high levels of poverty and unemployment, the allure for this get-rich-quick deal is alluring.
All they supposedly need to do is win a certain bet, such as a football accumulator, and they will be able to rise above the poverty line and live a comfortable life. Money goes a long way in these countries, so even a win of a few thousand dollars would be life-changing.
It is clear that most countries such as Uganda are sports-mad, particularly when it comes to football. Sports betting takes matters to a different level and will provide an outlet for potential financial gain for countless people in Africa. The amount of people betting on sports on the continent is only going to grow exponentially in the coming years. 
Source: VegasSlotsOnline