Sun International goes live on Bede platform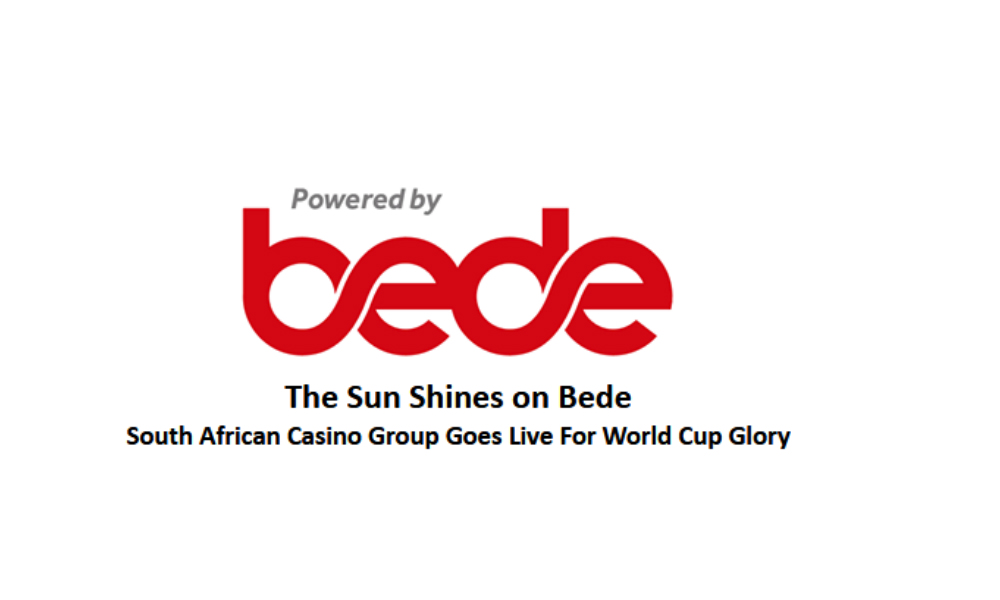 Reading Time:
2
minutes
South African Casino Group Goes Live For World Cup Glory
13th June, 2018 – Bede Gaming, an award-winning supplier of software to the online gaming industry, is pleased to announce that The Sun International Group has last week re-launched its Sunbet site on the Bede platform. Signed at the end of 2017, Sun and Bede have been working tirelessly together to support the group's new digital strategy with Bede as its exclusive platform partner.
The partnership sees Sun International capitalise on Bede's industry leading tools to bring their Kambi sportsbook offering to life.  Using the platform specialists' multiple open APIs, Sun International have been able to create a truly bespoke offering to their customers, which perfectly matches the high standards of the retail experience their players have come to expect.
The new territory launch is timed to coincide with the FIFA World Cup, which starts tomorrow, to provide Sun International with a digital platform from which to create new opportunities surrounding this global event and momentum beyond it.
Ross Haselhurst, Commercial Director, Bede Gaming said: "We're delighted to be working with Sun International to support their digital ambitions in South Africa and the relaunch of Sunbet on our platform is a really exciting offer.  At Bede we recognise the importance of being a dependable technology partner and we're proud to have that underlined by a global resort like Sun.  This is the start of many great things to come and we look forward to continuing working together to maximise what can really be achieved online."
Martin Sack, Group Manager for Online Business Development, Sun International, commented: "This partnership is exactly what we were looking for – collaborative, inspiring and solution-focused, where we work together to find the best solution for our objectives. We're excited to be part of the Bede family and are looking forward to growing our business to its maximum potential, using the innovative technology stack that Bede provides."
More about Bede:
Bede Gaming is a leading supplier of software to the online gambling industry, powering some of the sector's biggest brands and processing hundreds of millions of transactions per month. Bede provides operators with innovative solutions to achieve significant digital ambitions.
The Bede platform is flexible, scalable, modular and fully open meaning operators can integrate any third party software required into the platform or use its bespoke solutions. Bede's platform also integrates into land based systems, offering operators a genuine omni-channel convergence solution.
Bede Gaming, which is headquartered in Newcastle upon-Tyne, UK, is licensed by the UK Gambling Commission and is an approved supplier of the Alderney Gambling Control Commission.
More about Sun International:
Sun International is one of South Africa's largest tourism, leisure and gaming groups with a diverse portfolio of world-class resorts, luxury five-star hotels and contemporary, well-located casinos. The group, which pioneered gaming in southern Africa in the 1970s, continues to be the leader in the field. It also sets the standard for hosting large-scale international and local events.
Sun International has a presence in Latin America that began with the opening of the Monticello Grand Casino in Chile in 2008. Following a merger with Dream S.A. (Dreams), Sun International is now the largest gaming company in Latin America with operations in Chile, Peru and Panama. In 2013, the company launched its sports betting platform, Sunbet.
R. Franco's IRIS platform is "perfect match" for digital development in Africa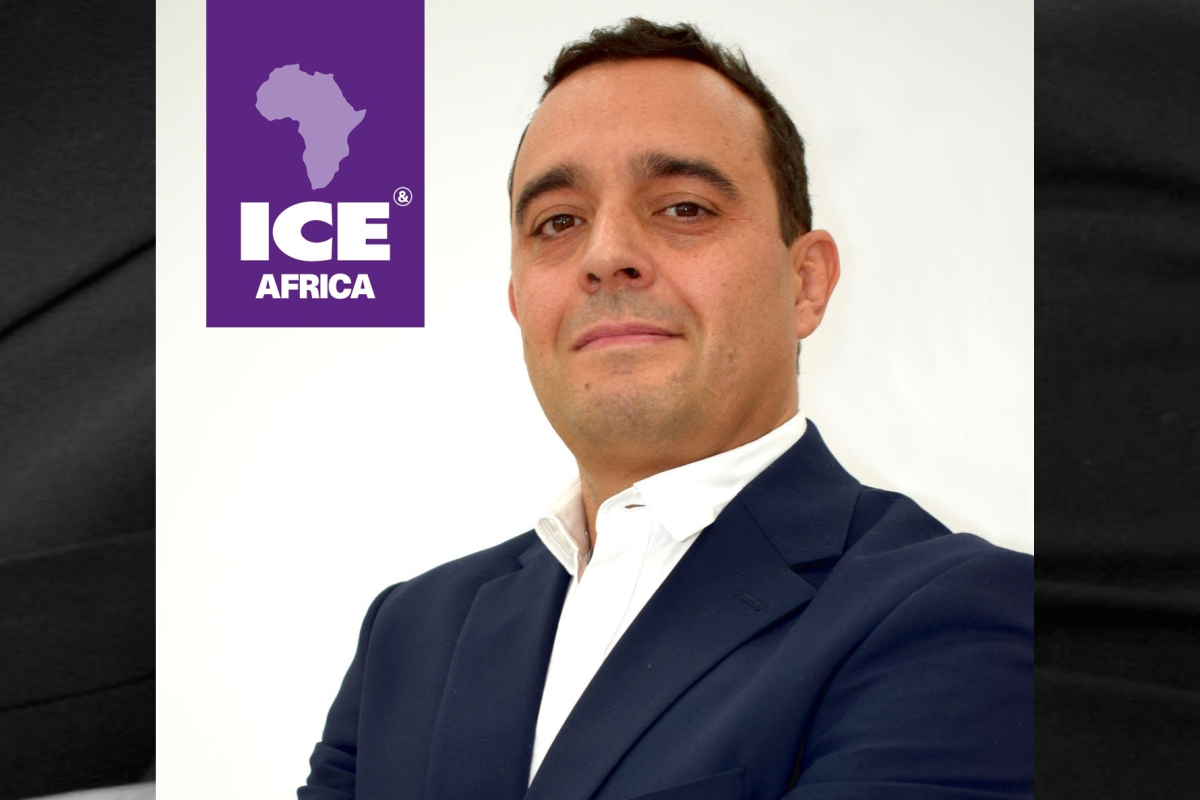 Reading Time:
2
minutes
R. Franco Digital, the leading provider of global gaming solutions for online and retail operations, has heralded the first edition of ICE Africa (Sandton Convention Centre on 24-25 October 2018) as a "huge opportunity" for the company as it prepares to expand its online betting platform, IRIS, across the continent.  The Spanish-based company's decision to exhibit its omnichannel platform, land-based terminals and extensive library of video-poker, reel, AWP, video-bingo, roulette, casino and mini-games at the upcoming ICE Africa brings the number of exhibitors to 91, strengthening the event's growing reputation with all those interested in developing the African gaming industry in a strategic and sustainable manner.
Discussing their decision to back the inaugural edition of ICE Africa, Mario Benito, Head of Sales at R. Franco Digital, said: "Africa is a huge opportunity for us, providers of technological solutions with extensive experience in emerging markets helping operators who wish to turn their land-based operations into online or mixed operations.  We can contribute to the successful development of these operations, just as we have already done in countries like Spain and Colombia, tailoring technological developments to the requirements of each jurisdiction."
He continued: "ICE Africa is an opportunity to better understand the African market and to be able to show our products and services to potential partners interested in implementing solutions hand-in-hand with an experienced company such as ours.  We believe in direct relationships and we want acquire on-the-spot knowledge of all the relevant players in the African continent."
ICE Africa will see R. Franco Digital showcasing its IRIS platform, which the company believes will be an essential component of any online betting or gaming operation in the region.  Benito explained: "We believe that IRIS can be the perfect match to promote the development of different types of businesses in Africa, either via online gaming web pages, casinos, sports betting, arcades or betting terminals.  It combines in one sole platform all an operator needs, because it is designed to consolidate monetary activities and to allow the business to run and grow.  As it is modular and scalable, it can be tailored to small, medium-sized or large operations and may be used to manage online, land-based or mixed operations."
R. Franco Digital will also be exhibiting its catalogue of games, alongside the IRIS Power Vault service and the RF OnMix touch-screen multi-game terminal, to the entire African market as part of both the country and the company's ongoing expansion.  "In general, the whole African market will expand online operations, although we are attending this show focusing particularly on South Africa, Kenya, Nigeria and Ethiopia," Benito continued.  "ICE Africa will help us roll our products out and establish relationships with relevant actors interested in meeting a sound partner with more than 50 years' experience in gaming.  We put all our resources, human and financial, at the service of our future partners to jointly enjoy the success we already have in the gaming and leisure market."
He concluded: "We are sure that Africa is one of the world regions where the gaming industry will grow the most in the next few years.  It seems a wise decision that Clarion bet on Africa and we look forward to ongoing business ventures at ICE Africa and then again in London in February."
To register for the first ICE Africa and the learning, training and networking opportunities it offers, visit: www.iceafrica.za.com
Nigerian Colossus 'DAAR Group' Signs Partnership With BtoBet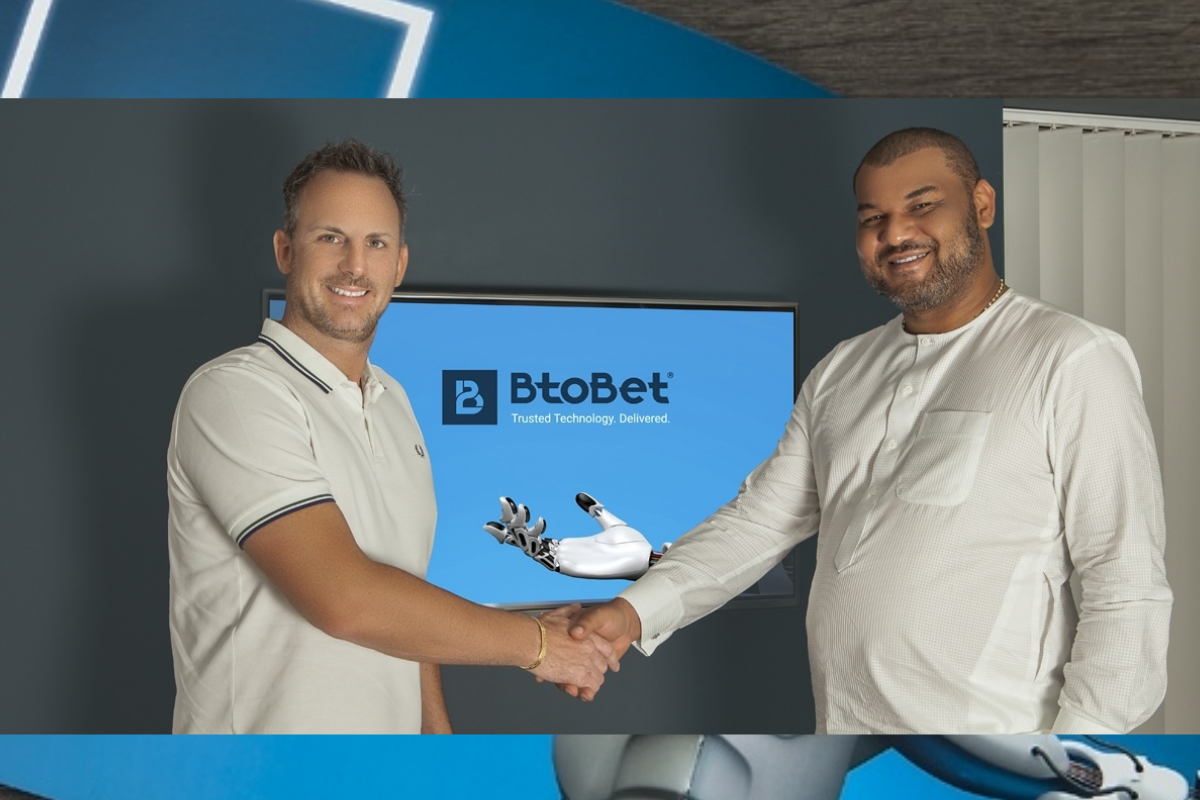 Reading Time:
1
minute
BtoBet continues to increase its global presence, with Nigerian communications colossus Daar Group partnering with BtoBet to enter the Nigerian market with its "234bet" brand. Thanks to this strategic partnership, DAAR aims to become a leader and a point of reference to the local betting and gaming industry.
Raymond Dokpesi, owner of 234Bet, has stated that BtoBet's advanced technologies coupled with its vast experience in the region made them the ideal partners to launch their operations, and in due process this has considerably reduced the time to market. He further added that Daar Communications' vision to establish itself as a leader in its field shares common ground with BtoBet's reputation as one of the major players in the industry, constantly striving to not only improve its technologies but also to anticipate the industry's future scenarios.
He further added that "partnering with BtoBet and making use of their advanced platforms will enable 234Bet to place the player at the center of its operations, offering them the best possible betting experience."
BtoBet will be travelling to Sandton, in the Johannesburg Municipality in South Africa, for the much awaited ICE Africa, ICE's first ever gaming event outside the UK. The BtoBet team will have the opportunity to meet local and international operators, and showcase its gaming portfolio and innovations. Schedule a meeting by contacting sales@btobet.com or by calling on +356 27135974.
Kenya may reduce gambling taxes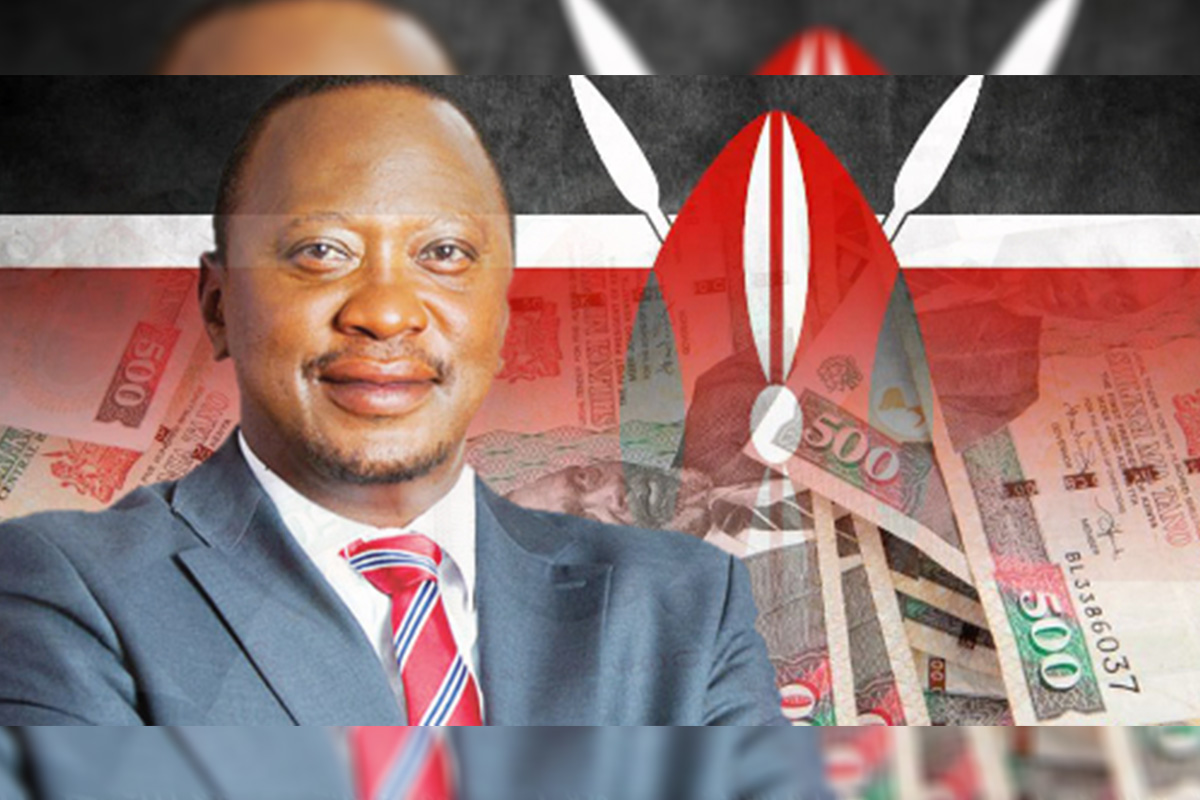 Reading Time:
2
minutes
Kenya's inconsistent gambling policy could take another U-turn if the new tax proposal is approved. Kenyan President Uhuru Kenyatta reportedly declined to sign the new Finance Bill, 2018, which proposes a new gambling tax regime of 35 per cent. The president returned the bill to the parliament to revise the proposals. The president, reportedly, wants a gambling tax rate of 15 per cent.
For starters, here is a summary of Kenya's summersaults in gambling tax rate. President Kenyatta himself signed legislation in June 2017 that boosted gambling taxes from as low as 5 per cent (for lotteries) and 7.5 per cent (for betting operators) to a new uniform 35 per cent rate for all gambling products. The new rate officially kicked in on January 1.
Since Kenyatta signed on the bottom line, gaming companies have fiercely lobbied legislators to reduce their tax rate to something they believe does not make their Kenyan operations unworkable. Two such reprieve efforts have already gone down to defeat, including an amendment to the Finance Bill that was rejected earlier this month.
Kenya's Treasury Secretary had originally sought a truly nutty 50 per cent gambling tax and the 35 per cent rate was a compromise measure proposed by Kenyatta himself. Kenyatta previously resisted efforts to keep taxes at their earlier rates due to his stated desire to curb Kenyan youth's gambling participation. It is unclear what might have prompted Kenyatta's current about-face on this issue.
Business Daily quoted a National Assembly legislator familiar with the contents of Kenyatta's memo saying there was little appetite in parliament for reopening the gambling tax debate due to the "social impact" of gambling. "This is where we are going to differ with the president."
The anonymous parliamentarian failed to mention the impact that the tax hike has had on local sports bodies, as large betting operators such as SportPesa cited the tax hike as justification for scrapping its existing sports sponsorships, then renewing some of these deals at reduced rates.
Compounding matters, local sports bodies are complaining that the government has yet to release the portion of the Sh8b (US$79.3m) in new gambling taxes collected that are supposed to help fund their operations. The Standard quoted Sports Cabinet Secretary Rashid Echesa saying that the treasury is waiting for parliament to approve the release of the funds.
Source: CalvinAyre