Play'n GO Top Charts with Musical Masterpiece House of Doom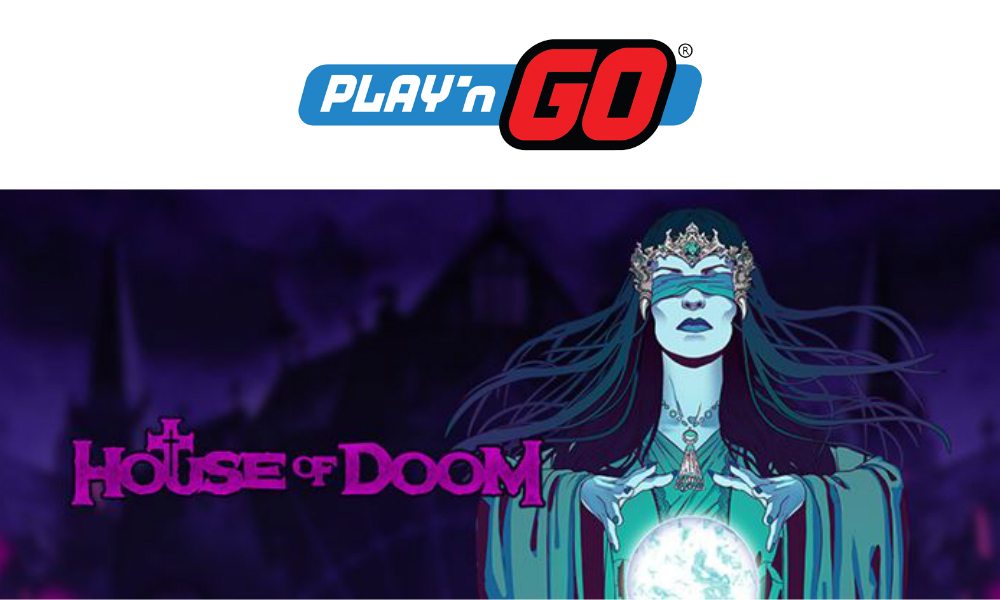 Reading Time:
2
minutes
Wed. 13, June, 2018 – Turn up the volume to the max as House of Doom from Play'n GO belts out omens of chaos, rage, pain and destruction on every heavy-metal, head-banging game spin.
Innovation specialists Play'n GO have done it again, creating an original game concept by mixing slot entertainment with music for their newest game House of Doom.
This latest release is a 5-reel slot with 10 fixed paylines and has been influenced by the style and feel of the Heavy Metal music genre.
In true Play'n GO style they have added an extra dimension to the game, this time in the form of music from award-winning Swedish Metal Band Candlemass. The band's song, aptly titled House of Doom, was created specifically for the game and will also serve as the band's long-awaited next single.
This innovative slot game was the brainchild of Play'n GO COO Martin Zettergren, who, in addition to coming up with the concept, also spent time in the studio listening to the song being created to ensure that the game fit perfectly to the music. Games producer Tamas Ujszaszi spoke about how much fun it was working on a project as different as House of Doom:
"The House of Doom project was a lot of fun. Creating a game based around this genre of music, and a specific song, was a unique experience for us all. It was also a lot of fun to see developers headbanging whilst testing the game out!"
This project was the first of its kind for Play'n GO and CEO Johan Törnqvist is excited about this movement into a new territory:
"It's a novel idea. Plenty of suppliers have created games based on bands or artists but to take it one step further and work alongside a band to tailor a sound specifically for the game is breaking new ground and that's what we are all about. The game will have huge appeal to both players who are fans of the music, and those who like the dark and mysterious tone of the game." 
The dark and edgy theme of the game, alongside it's specially composed theme tune brings a unique selection to the Play'n GO catalogue and, indeed, the world of slot gaming making this a sure fire smash hit!
For more information, please contact us at Play'n GO
About Play'n GO:
Play'n GO is an award-winning supplier of high quality gaming content to many of the world's leading casino brands.  Its genuine omni-channel solution can be tailored to suit the needs of individual online and land-based partners, regardless of geographical, regulatory, or market-specific requirements. Its games are developed in HTML5 to provide an enhanced user experience on all devices and operating systems. These are complemented by superior back-office administration tools which provide expansive reporting and marketing capabilities, ensuring operators are equipped to provide the ultimate gaming experience. The supplier's extensive portfolio was recently recognised by the award of the IGA Slot Provider of the Year 2017 title. Play'n GO currently hold offices in Sweden, Malta, Hungary, and the UK. Please visit http://www.playngo.com for more details.
MultiLotto, partners with ConversionBet to create a new digital acquisition channel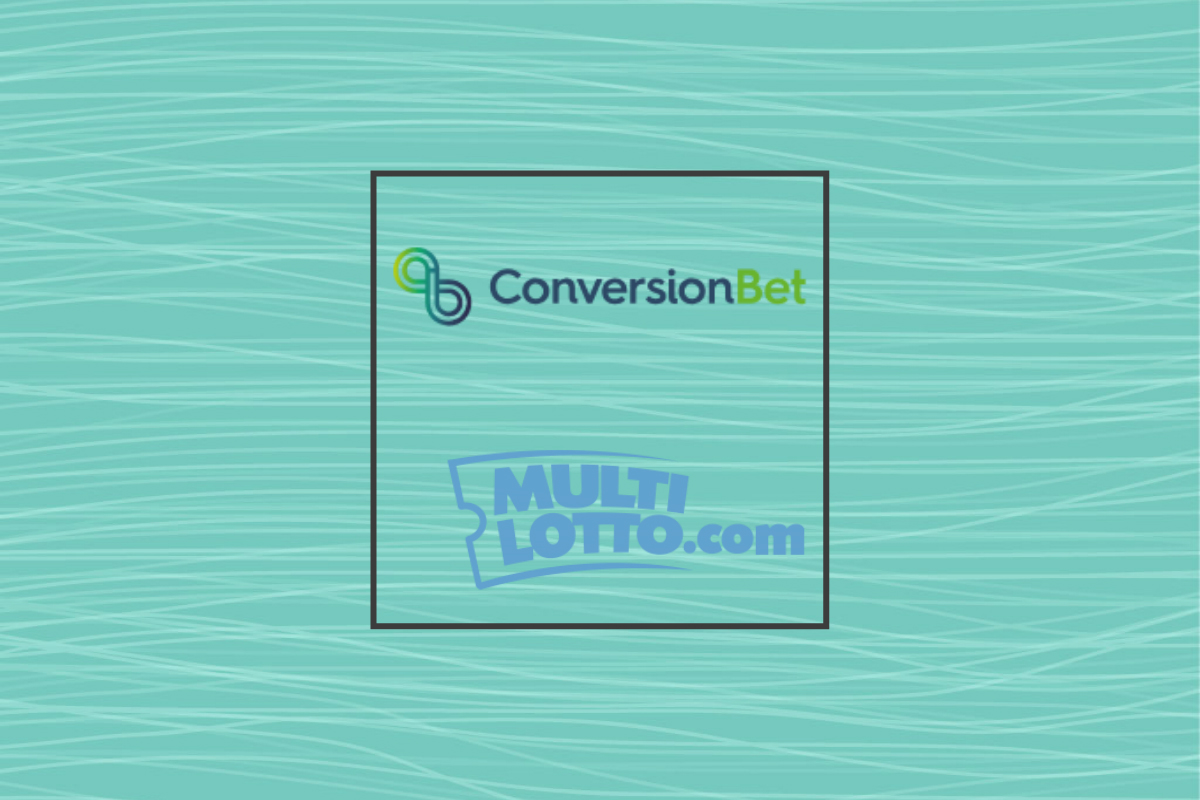 Reading Time:
2
minutes
Leading online European gaming site strategically partners with iGaming remarketing leader to uncover and accelerate new revenue opportunities.
ConversionBet, the leader in iGaming behavioural marketing software and analytics, today announced its partnership with MultiLotto, a leading European Lotto & Casino site part of Multi Group PLC.
"Marketing is around growing the business – and in the last 5 years, acquisition channels have barely evolved within iGaming. The only way that marketers in this industry will succeed is to create non-disruptive digital experiences and the key to that is truly identifying a brand's consumers and providing the most relevant digital experience based on their behaviours," said Dan Morrison, Founder and CEO at ConversionBet "Alex and his team at MultiLotto represent a highly prescient vision that serves as a model for other digital marketers globally to follow."
ConversionBet's full suite of behavioural remarketing solutions will help accelerate Multilotto's monetization capabilities. By leveraging ConversionBet's cross-device identification platform, MutiLotto expects to see significant impact to its acquisition KPIs and to drive new players into its business at reduced CPAs.
Putting a heavier focus on the importance of pre-registration relationships is key when attempting to increase conversion rates and frequency of FTDs. The team at ConversionBet believe that the key to success is treating each session as an individual person, rather than collective traffic as a whole, gently disrupting negative processes to increase engagement and effectively encourage users towards conversion. Since their inception, ConversionBet have adopted a customer-centric approach, constantly developing and improving the platform to supersede anything else on the market where client needs and system capabilities are concerned.
Alex Sakota, Chief Revenue Officer at MultiLotto said, "ConversionBet looks at customer acquisition and conversion in an entirely unexplored part of the customer funnel, a part that is before our CRM team. We're always looking for creative new strategies that surface new audiences and drive revenue. We look forward to seeing Conversionbet enhance the effectiveness of our marketing efforts across all consumer touch points; and driving continuity of experiences across devices, sessions and channels through real-time website adaptivity, email & SMS."
Alex goes on to say, "With ConversionBet, we will have the power to seamlessly reach untapped revenue that no other partner has been able to provide before, in a way that is completely complementary with our other revenue strategies."
ConversionBet helps hundreds of iGaming operators create true people-based digital experiences for their players.
LeoVegas wins "Brand of the Year" at prestigious EGR M&I Awards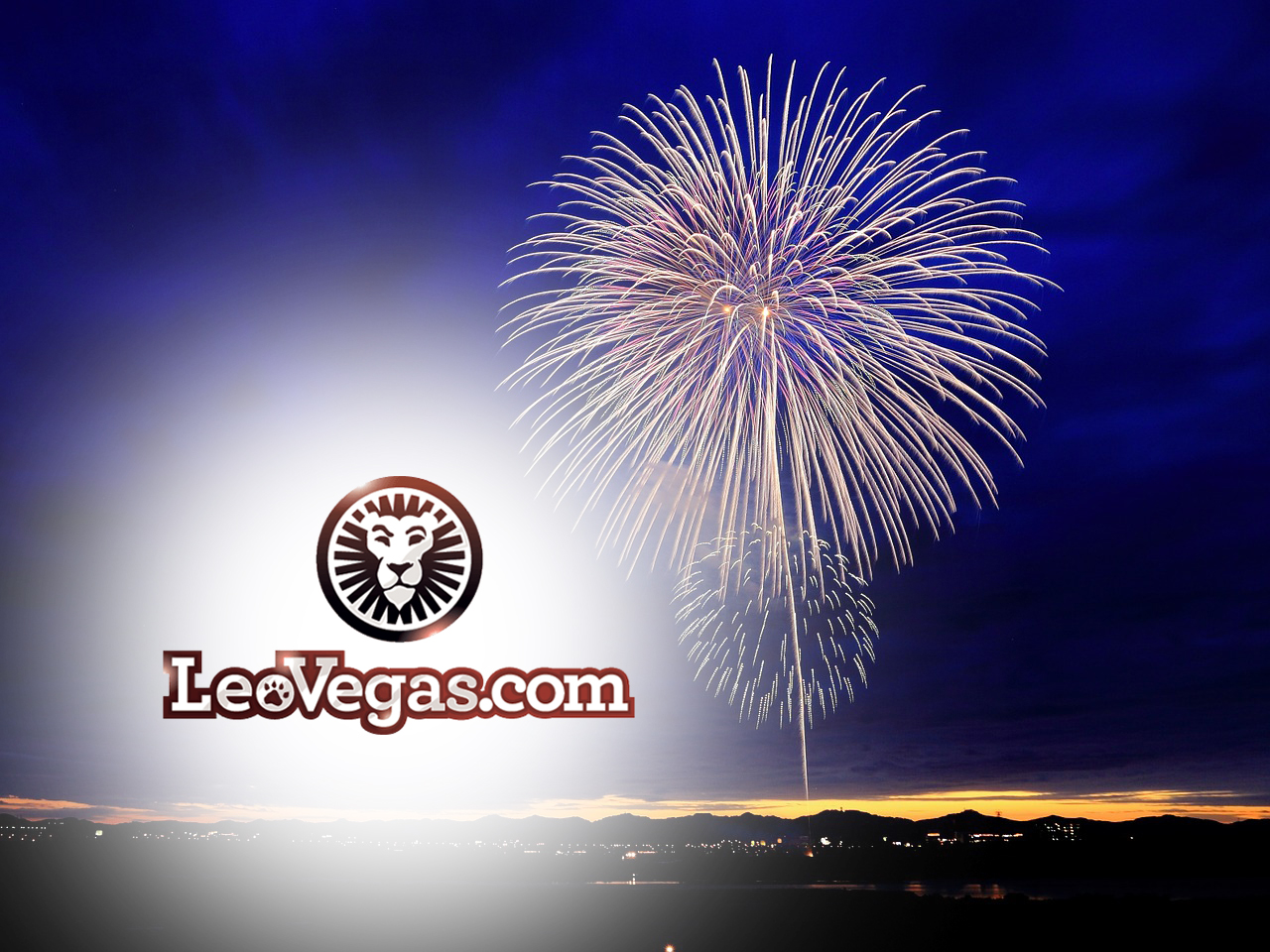 Reading Time:
2
minutes
Last week, the prestigious EGR M&I Awards were held in London, and LeoVegas won the award for "Brand of the Year" in strong competition with the all of industry's operators. The prize is awarded to LeoVegas for being the "most innovative and creative operator in the online gaming industry, recognizing that LeoVegas have pushed themselves to bring something new to the industry while keeping focus on their core value of delivering mobile entertainment".
LeoVegas also won the awards "Affiliate Marketing Campaign of the Year" and "Innovation in Mobile & Tablet".
Louise Nylén, CMO of LeoVegas, comments: "We are proud of and happy about all three awards, but "Brand of the Year" really stands out, as it shows our will and drive to work with innovation and development of our brand. This award is the result of dedicated work from a very strong team."
Gustaf Hagman, LeoVegas Group CEO, comments: "Winning 'Brand of the Year' is proof that we are constantly working towards our vision – "Leading the Way into the Mobile Future" and solidifies LeoVegas as a serious company that is here to stay. I am very proud of this award. It gives us further drive to continue to evolve and improve our brand."
For further information, please contact:
Gustaf Hagman, Group CEO and co-founder: +46 (0) 8 410 367 66, gustaf.hagman@leovegas.com
Philip Doftvik, Head of Investor Relations: +46 73 512 07 20, philip.doftvik@leovegas.com
About the LeoVegas mobile gaming group
LeoVegas' passion is "Leading the way into the mobile future". LeoVegas is Sweden's premier GameTech company and is at the forefront of using state-of-the-art technology for mobile gaming. In 2017 the company passed the threshold for being classified as a unicorn, i.e., a start-up valued at more than USD 1 billion. A large part of this success can be credited to an extreme product and technology focus coupled with effective and data-driven marketing. Technology development is conducted in Sweden, while operations are based in Malta. LeoVegas offers casino, live casino and sports betting, and operates two global and scalable brands – LeoVegas and Royal Panda – as well as a local, multibrand operator collectively referred to as Rocket X. The company's shares are listed on Nasdaq Stockholm. For more about LeoVegas, visit www.leovegasgroup.com.
Games developers should pay closer attention to localisation to claim a bigger slice of $116 billion global market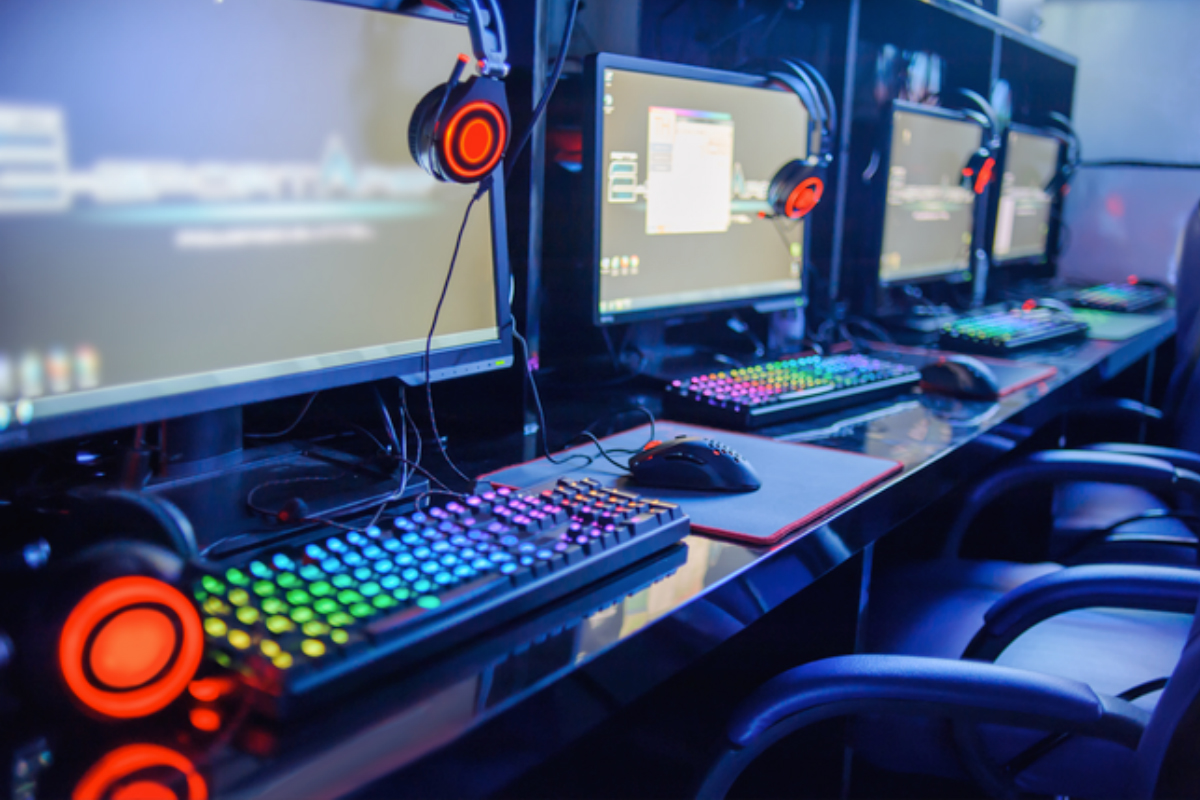 Reading Time:
2
minutes
Games developers looking to optimise their chances of success in a global market that is now worth almost $116 billion need to pay closer attention to localisation if they want their game or app to reach the widest possible audience.
International translation agency Asian Absolute says that as the size of the global consumer gaming market continues to increase, failure to localise effectively risks being cut off from a huge potential audience for your product. The company points out that only 27% of the consumer game market is English-speaking, with some of the largest other segments being speakers of Japanese, Korean, Russian, Mandarin and Cantonese – the Chinese online and mobile game market is valued at over £22 billion.
"To achieve the greatest commercial success and get the largest possible revenues and downloads, game developers need to reach a genuinely global audience," explains Asian Absolute Managing Director, Julie Guigere.
"This means speaking their language but that's more than just having the words on screen translated correctly. You need to also consider the cultural context in which the game was created. This means recognising that that, if you're in the UK, your points of reference will not be the same as a gamer in China. If you're in Japan, a user in the US will not necessarily find your user interface easy to navigate."
Miss Giguere adds that if you compare the costs of developing a game with the cost of localising it for other markets versus the potential increase in market reach, it makes sound commercial sense to localise. This is all the more apparent if you consider that 50% of the countries in the Top 10 for downloads and revenue in the Apple Store are non-English speaking, and 80% of the countries in the Top 5 for downloads and revenue in the Google Play Store are non-English speaking.
"It's not as simple as saying you now have a "Spanish" version of your game or your app," she continues. "The Spanish spoken in Mexico, Argentina or Spain will all differ and a gamers in Hispanic America may be put off by cultural references which only make sense to an audience in Spain."
Developers who make their games completely accessible to users in multiple territories not only gain commercially but also through brand appreciation.
"The increasing global connectivity of gamers as a whole adds up to considerable profit potential. But it also adds up to a large number of potential users being exposed to your product and then becoming upset if it is not possible for them to enjoy the game comfortably. You only have to look at any review site to see the number of comments demanding localisation in the user's preferred language. These days, game localisation is viewed increasingly as a gamer's right rather than a privilege."
Founded in 2000, Asian Absolute is an international translation agency with offices in London, Beijing, Chiayi, Melbourne, New York, Panama, Bangkok and Varna. It provides translation, localisation, interpretation and marketing services required for success in global markets by enabling businesses and other organisations to communicate confidently and effectively in any given language.