Caesars Entertainment Completes $1.7 Billion Acquisition of Centaur Holdings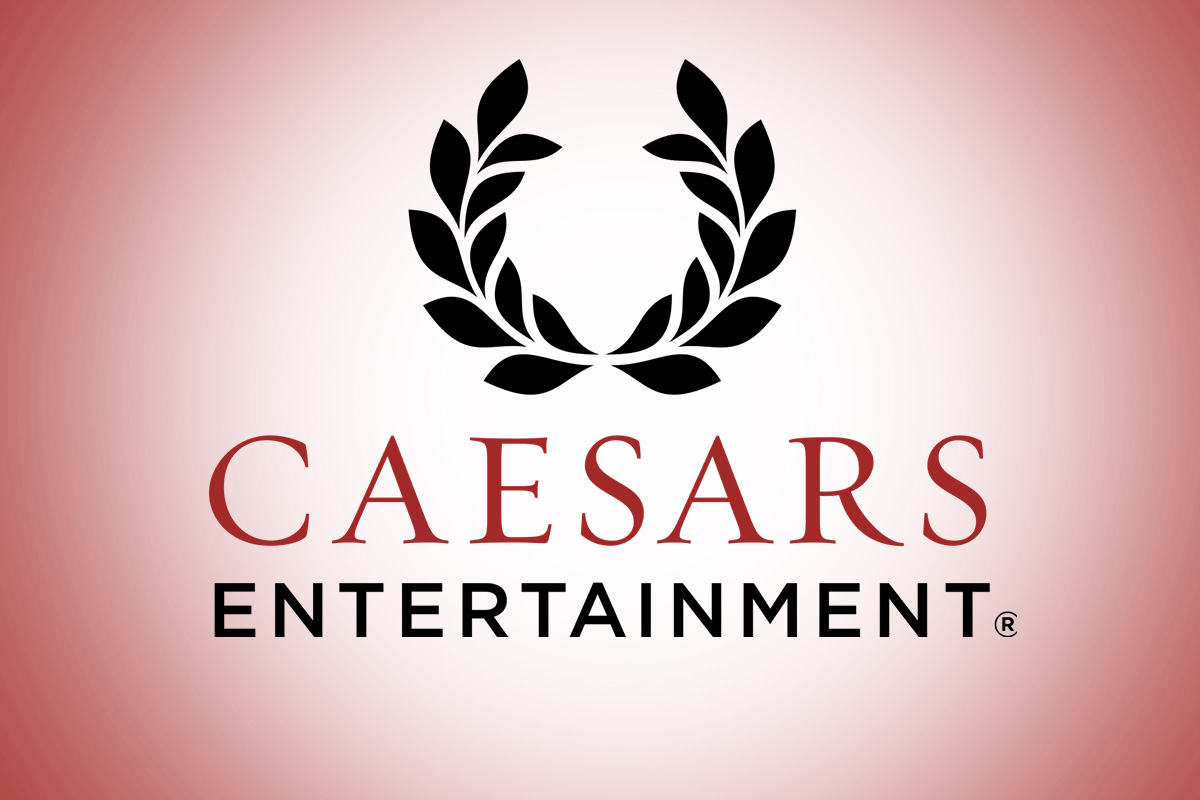 Reading Time:
3
minutes
Hoosier Park Racing and Casino, Indiana Grand Racing and Casino and Three Off-Track Betting Facilities Expand Caesars' Portfolio of Properties. Caesars Entertainment Investing $50M in Initial Property Upgrades
LAS VEGAS, July , 2018  — Caesars Entertainment Corporation (NASDAQ: CZR) ("Caesars Entertainment") announced it has completed the acquisition of Centaur Holdings, LLC ("Centaur") for $1.7 billion in cash, $1.625 billion of which was due at closing and $75 million of which is deferred consideration. The transaction adds Hoosier Park Racing and Casino ("Hoosier Park") in Anderson, Indiana, and Indiana Grand Racing and Casino ("Indiana Grand") in Shelbyville, Indiana to the Caesars Entertainment portfolio.
With the completion of the transaction, Centaur guests will now be able to join Caesars Entertainment's Total Rewards loyalty program and transfer their points between Centaur's loyalty program and Total Rewards. With more than 55 million members, Total Rewards is one of the world's largest loyalty programs and acts as a tourism driver for the cities and destinations where Caesars operates.
"The Centaur acquisition expands our footprint to the attractive central Indiana region with exciting new destinations that are profitable, well-capitalized and highly complementary to our existing portfolio," said Mark Frissora, President and CEO of Caesars Entertainment. "This project is an important part of our growth strategy, which expands our brands, increases revenue and facilitates broad distribution of the Total Rewards program."
Caesars Entertainment is investing $50 million in various property improvements and IT upgrades to further enhance the guest experience. The introduction of Total Rewards and our centralized cost structure is expected to reduce the purchase price multiple to 8.3x in less than two years. The Company anticipates introducing table games to these properties, subject to any necessary approvals. Assuming the introduction of table games and certain synergies, the effective purchase price multiple would be less than 7x at that time.
Both Hoosier Park and Indiana Grand offer live and simulcast horse racing, multiple dining outlets, entertainment and feature approximately 2,000 of the latest slots and electronic table games. The properties welcome more than 6.5 million guests combined each year and serve more than 1.1 million members as part of its loyalty program.
Hoosier Park and Indiana Grand, which serve the Indianapolis and central Indiana areas, will add to the Caesars network in Indiana, which already includes Horseshoe Hammond and Horseshoe Southern Indiana. Horseshoe Hammond serves northern Indiana and the Chicagoland area while Horseshoe Southern Indiana serves southern Indiana and the Louisville area.
About Caesars Entertainment Corporation
Caesars Entertainment is the world's most diversified casino-entertainment provider and the most geographically diverse U.S. casino-entertainment company. Since its beginning in Reno, Nevada, in 1937, Caesars Entertainment has grown through development of new resorts, expansions and acquisitions and its portfolio of subsidiaries now operate 47 casinos in 13 U.S. states and five countries. Caesars Entertainment's resorts operate primarily under the Caesars®, Harrah's® and Horseshoe® brand names. Caesars Entertainment's portfolio also includes the Caesars Entertainment UK family of casinos. Caesars Entertainment is focused on building loyalty and value with its guests through a unique combination of great service, excellent products, unsurpassed distribution, operational excellence and technology leadership. Caesars Entertainment is committed to environmental sustainability and energy conservation and recognizes the importance of being a responsible steward of the environment. For more information, please visit www.caesars.com.
Forward-Looking Statements
This release includes "forward-looking statements" intended to qualify for the safe harbor from liability established by the Private Securities Litigation Reform Act of 1995 regarding the Caesars Entertainment's strategy and expectations with respect to the properties acquired in Central Indiana. These forward-looking statements are based on current expectations and projections about future events.
You are cautioned that forward-looking statements are not guarantees of future performance and involve risks and uncertainties that cannot be predicted or quantified and, consequently, the actual results may differ materially from that expressed or implied by such forward-looking statements. Such risks and uncertainties include, but are not limited to, prevailing economic conditions from time to time, receipt of necessary approvals to introduce table games and the company's ability or inability to realize expected benefits from the acquisition, and may include other factors described from time to time in Caesars' reports filed with the SEC.
You are cautioned to not place undue reliance on these forward-looking statements, which speak only as of the date of this document. Caesars and VICI undertake no obligation to publicly update or release any revisions to these forward-looking statements to reflect events or circumstances after the date of this document or to reflect the occurrence of unanticipated events, except as required by law.
Source: Caesars Entertainment Corporation
Bragg Gaming Group Reports Third Quarter 2019 Results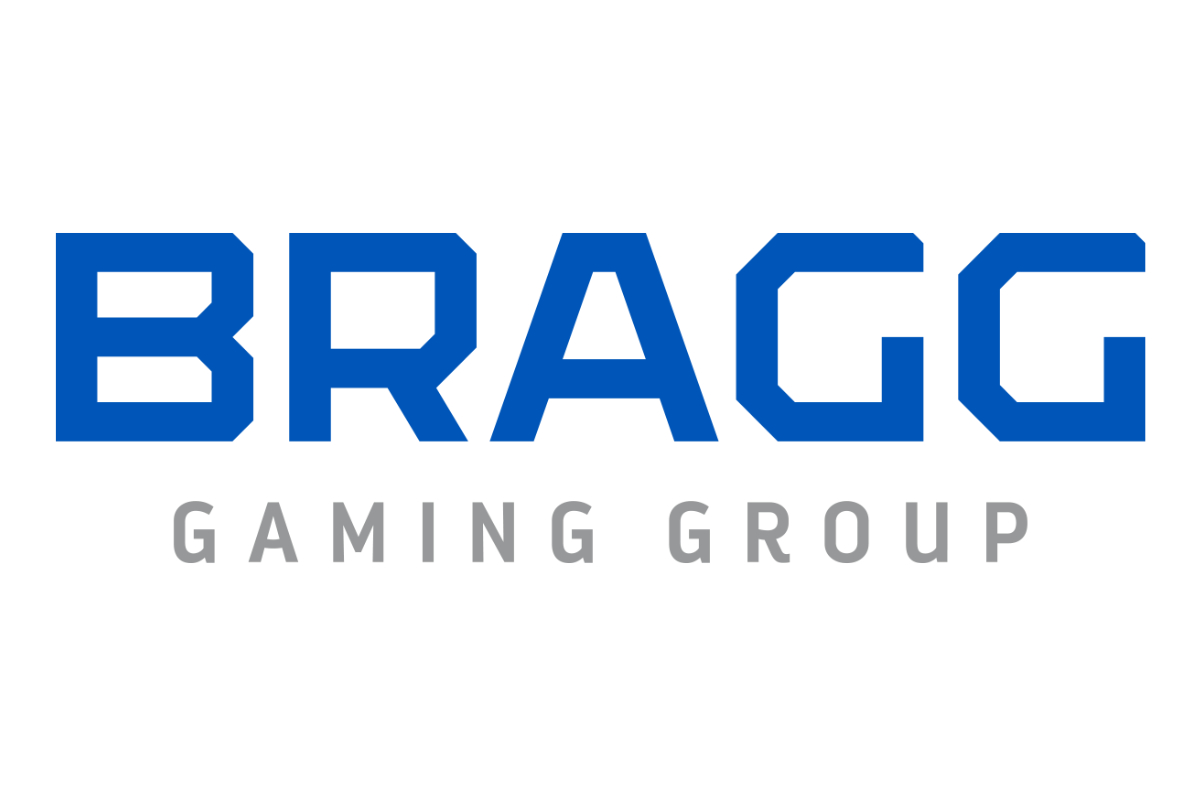 Reading Time:
3
minutes
Enters the lucrative U.S. gaming market through recently announced partnership with Kambi Group and Seneca Gaming Corporation
Bragg Gaming Group has released its results for the third quarter ended September 30, 2019, achieving strong sequential revenue growth of 13 per cent over Q2 2019.
Third Quarter 2019 Results
In the third quarter, the Company delivered continued growth with revenue of CDN $10.0M, gross profit of CDN $4.3M, EBITDA of CDN $0.2M, and net loss from continuing operations of CDN $0.2M. These results culminated in strong performance for the first nine months of 2019 with revenue of CDN $28.0M, gross profit of CDN $12.6M, EBITDA of CDN $0.6M and net loss from continuing operations of CDN $7.6M.
Dominic Mansour, Bragg's CEO, said: "We've made significant progress this quarter, with our focus on B2B with ORYX driving 30 per cent revenue growth compared to Q3 2018. This resulted in a significant improvement in ORYX's gross profit and in-turn drove ORYX EBITDA to grow by over 300 per cent to CDN $1.2M.
"I am extremely pleased with the Company's progression over the past quarter. We've proven that, with our modern technology and seamless integration process, we are able to expand our operator base at a significantly faster rate than the competition. I am particularly pleased that the strong momentum of operator launches experienced in the first half of the year continued into Q3 with the successful launch of 10 new operators. We expect this momentum to further accelerate throughout Q4 with more than 14 launches in the pipeline."
US Market Entry
Bragg recently entered into a partnership with Kambi Group, a well-established provider of premium sports betting services with an extensive client base. Bragg will provide their casino services and unique player account management (PAM) along with Kambi's sports betting services to operators worldwide, with an initial focus on the burgeoning US market.
This newly created partnership recently signed a deal with New York's Seneca Gaming Corporation (SGC), which operates all of the Seneca Nation's Class III gaming operations in western New York. The Bragg and Kambi teams will collaborate to provide SGC with a combination of their services and products across SGC's three New York casinos.
"Our partnership with Kambi and the initial deal with Seneca are both huge stepping stones for Bragg as we commence operations in the U.S. and continue to expand our global reach," noted Mansour.  "Our strategic focus in the U.S. is to partner with tier-1 casinos and operators. I believe that this Seneca deal will be the first of many in the coming years, particularly as the legal landscape continues to mature."
Strategic Review of Online Media Division
The strategic review of the online media divisions consisting of the GiveMeSport asset has continued through the second half of 2019, and the Board expects this to be completed in Q1 2020.
In the interim, Bragg continues to enhance the GMS platform in order to drive more volume. The relaunch of the GMS website was completed in July, and the site is now quicker, slicker, more intuitive, and has a lighter ad load. These improvements culminated in peak site traffic in October 2019, which were 46 per cent greater than October 2018, growing from 15.9M visitors to 23.3M organic visitors.
Directorate Changes
Bragg's CFO, Akshay Kumar, has announced his intent to step down as Chief Financial Officer of the Company for personal reasons. Effective November 13, 2019, Steven Prowse will assume the role of Chief Financial Officer. Mr. Kumar will assist Mr. Prowse, ensuring a seamless transition.
Prowse is an industry veteran with over 10 years' experience in the betting and gaming sector. He served as Group Finance Director for PartyGaming plc (later bwin.party), a gaming business listed on the London Stock Exchange, and was instrumental in M&A, including the acquisition of Foxy Bingo and the €2.1bn merger with bwin in 2011 where he continued as Group Finance Director.
Dominic Mansour said: "I would like to thank Akshay for his hard work and contributions to Bragg. Our team wishes him all the best for the future. We also look forward to welcoming Steven to the Bragg team and believe his expertise with M&A in the sector will be extremely valuable during this pivotal time for the Company."
Steven Prowse said: "I am delighted to join Bragg at such an early and exciting point in its growth trajectory.  Bragg has market-leading technology, products and people.  As such, I see enormous potential for this business and am very much looking forward to being a part of that growth."
Illinois Gaming Board Grants First Land-Based Casino License to Rivers Casino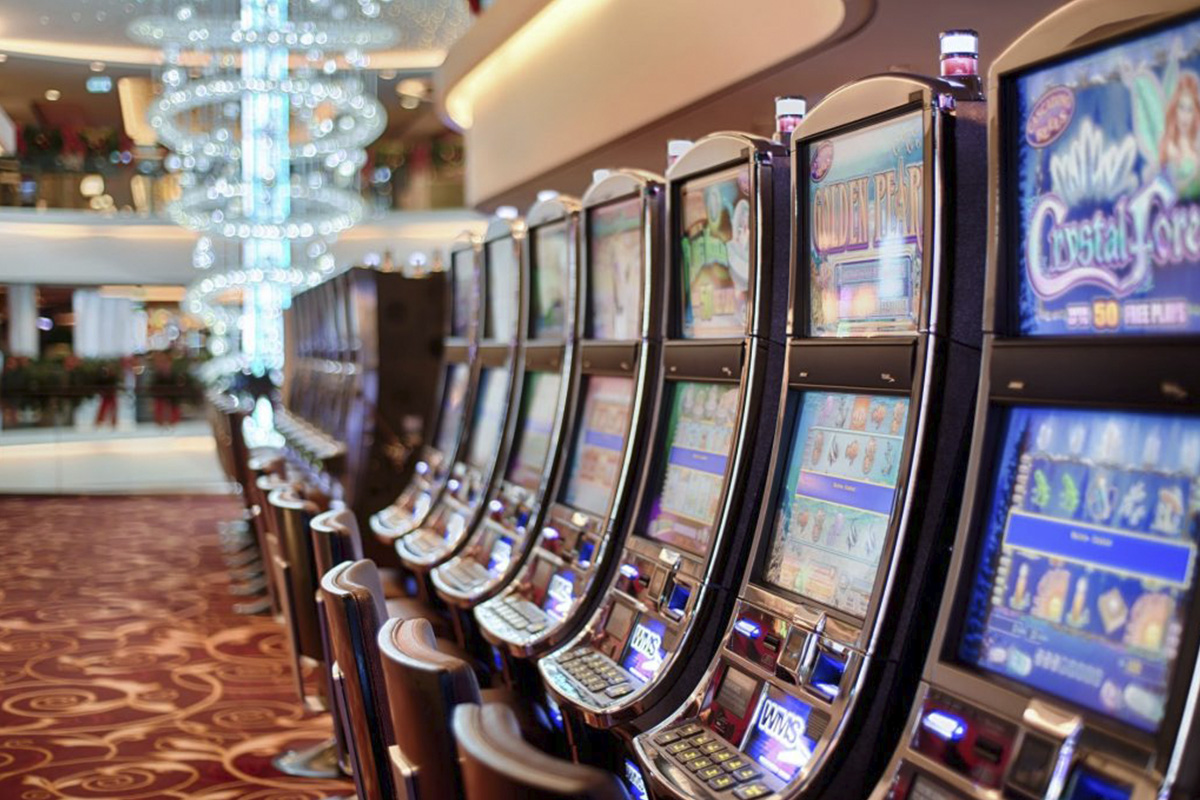 Reading Time:
< 1
minute
The Illinois Gaming Board has granted the state's first land-based casino license to Rivers Casino.
Granted under the sweeping expansion of the state's gaming sector that was signed into law in June, the new license enables operator Rush Street Gaming to move its gambling operation beyond the shallow pool of water it built to qualify as a riverboat. Rivers Casino opened in 2011 under the provisions of the Riverboat Gambling Act of 1990.
Rush Street plans to invest $150 million to expand the casino and increase the number of gaming positions to 2000.
New Report Finds California Cardroom Industry Generates Over 32,000 Jobs and Nearly $5.6 Billion in Annual Impact on State's Economy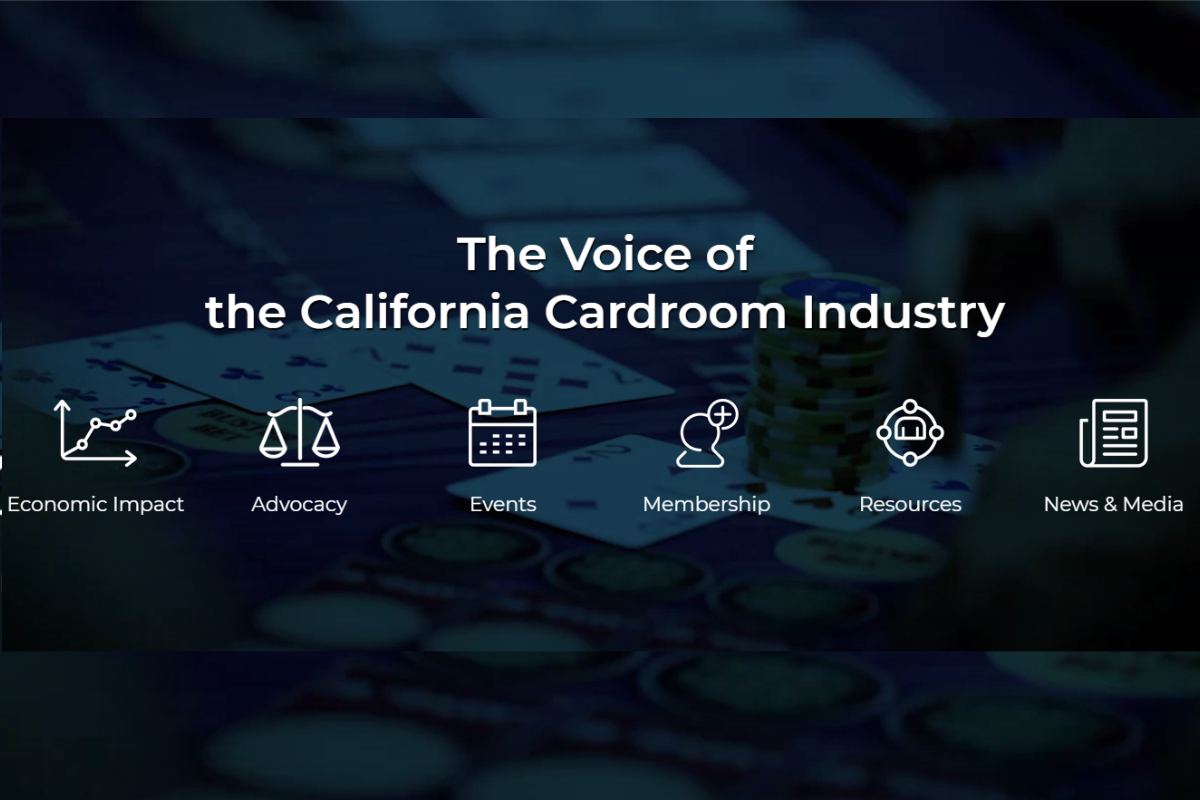 Reading Time:
2
minutes
Cardroom industry supports $1.64 billion in total wages and $500 million in state and local taxes that play a vital role in underserved communities throughout California
A new economic impact analysis report released today found the total annual economic impact of California's cardroom industry to be $5.6 billion dollars, providing over 32,000 in total local jobs. Commissioned by the California Gaming Association, John Dunham & Associates conducted an in-depth review of the direct, indirect and induced economic impact cardrooms have on California communities. The analysis reviewed jobs, wages, linked industries, state and local tax dollars, and total economic output.
In total, the California cardroom industry directly and indirectly creates about 32,425 living wage jobs with wages and benefits estimated at $1.64 billion. Tax revenue generated by California cardrooms totals roughly $500 million, with $398.8 in state taxes and $100.9 million in local jurisdiction gaming taxes.
"The data is clear – the cardroom industry is a vital part of local economies, creating irreplaceable jobs, needed state and local taxes to support local services, and, all totaled, a significant economic impact on California's economy," said John Dunham, President of John Dunham and Associates.
The jobs, wages, and tax dollars provided by cardrooms serve as a vital economic stimulant in communities across California. The local cardrooms support communities, and in some cases, entire cities where over 50% of the local general fund budget is derived from city gaming taxes.
"The economic impact report illustrates what we know and experience every day – local cardrooms are essential to California communities across the state," said Kyle Kirkland, President of the California Gaming Association. "California cardrooms provide tens of thousands of steady, living wage jobs, providing an opportunity for working Californians to support themselves and their families.  Furthermore, cardrooms across California spark additional economic activity, revenue and jobs by their presence and provide valuable tax revenue to host communities.  In fact, some cardrooms generate over 50% of a city's general fund revenue, providing the majority of funds for emergency services, fire departments, parks and other critical city programs and services."
The economic impact analysis defines the cardroom industry as cardrooms and related third parties, associated restaurants, security services, gift shops, bars and hotels. Its findings show that the cardroom industry touches all corners of California, directly employing almost 18,000 people, providing $728.8 million in wages and benefits and generating $3.0 billion in economic activity in the state.
KEY REGIONS IN CALIFORNIA

Region

Total Jobs*

Total Economic Impact*

L.A. County

13,463

$2.3 billion

San Diego County

1,936

$318.6 million

Bay Area

6,196

$1.1 billion

Sacramento Region

1,831

$313.3 million

Fresno County

764

$128.5 million

* includes direct, indirect and induced
Methodology
"This economic impact analysis was developed by JDA based on data collected from the California Gaming Association, Infogroup, the California Gambling Control Commission, and survey information provided by cardrooms and related third parties. The analysis utilizes the IMPLAN model in order to quantify the economic impact of the cardroom industry on the economy of California, as well as in state legislative districts, counties and cities. The model adopts an accounting framework through which the relationships between different inputs and outputs across industries and sectors are computed. This model can show the impact of a given economic decision – such as a factory opening or operating a sports facility – on a predefined, geographic region. It is based on the national income accounts generated by the US Department of Commerce, Bureau of Economic Analysis (BEA)."
To view regional data from the report, please visit: https://californiagamingassociation.org/cardroomimpact/.
To learn more about the California cardroom industry, please visit Calgaming.org.
SOURCE California Gaming Association