Habanero signs Stanleybet deal in Italy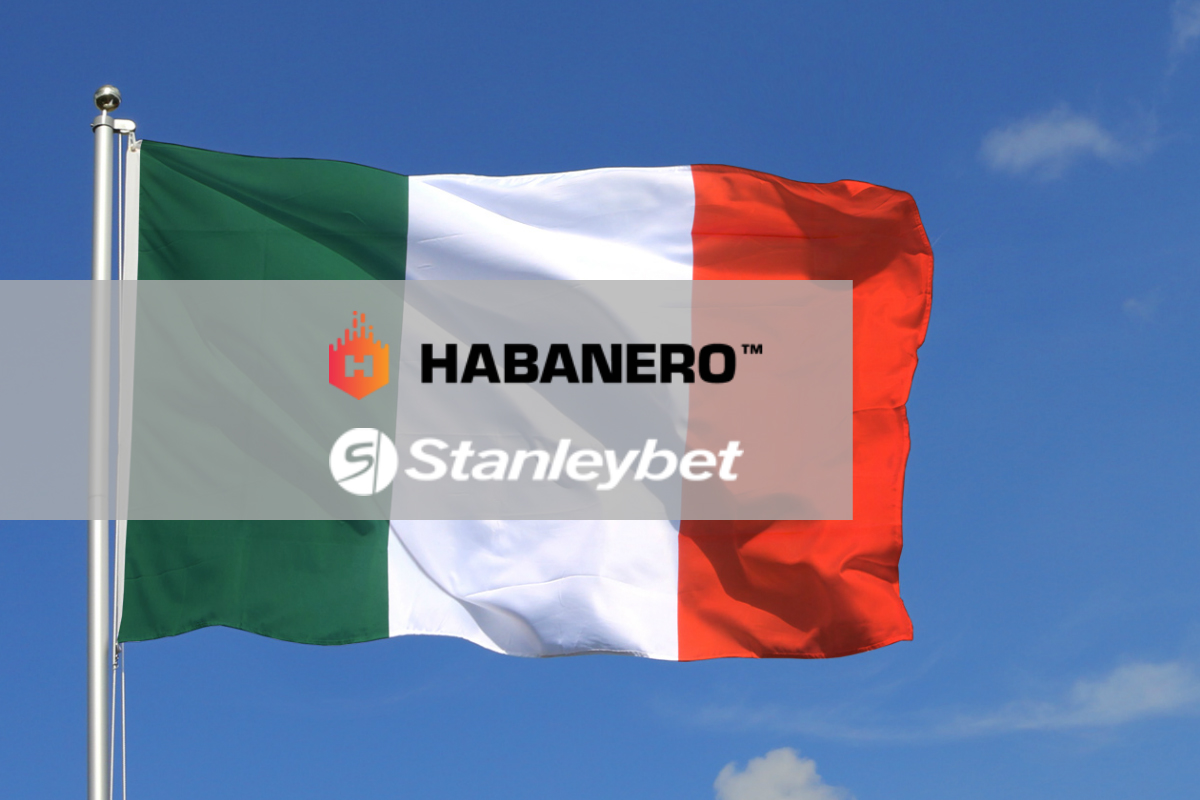 Reading Time:
4
minutes
18th July 2018 – Premium slots and table games provider Habanero has agreed to supply its games to Stanleybet's customers in Italy.
Knockout Football, a highly original slot designed to capitalise on football fever in Italy, will be among the titles integrated by the operator, along with other recent hits London Hunter, 5 Mariachis and Fa Cai Shen.
Delivered via its own platform and served by dedicated account management teams, Habanero prides itself on providing a high-class portfolio with outstanding graphics and game play.
Arcangelo Lonoce, European Head of Business Development at Habanero, said: "We have created a very varied portfolio full of slots of the highest quality and it's great that this has been recognised by Stanleybet. Our games are proving increasingly popular across Europe and in Italy in particular and we are sure their players will enjoy playing our content, which has something for every type of player."
Gianluca Porzio, Online Department Director for the Stanleybet Group, said: "We offer the most entertaining and immersive titles on the market, and in Habanero's slots we found the features we are looking for in the products to be added to our platform. Habanero has assured excellent results to all its partners and we look forward to pushing ahead with the integration, as we are sure this will be also in the partnership with Stanleybet."
The new deal follows the certification of Habanero's content in the region by the Italian regulator ADM last year and is hot on the heels of a similar agreement with international operator Betshop.
About Habanero
Habanero is a supplier of quality slots and table games for the online and land-based casino industries. Hosted on Habanero's own platform and made available at a competitive rate, these games are tailored to the widest possible variety of devices, allowing operators in multiple territories to maximise their incomes.
Purchased by a group of European investors in 2012, the company now boasts a host of skilled designers, developers and mathematicians. Its management team has over four decades' worth of experience in betting and gaming.
About Stanleybet:
Stanley was established in Belfast, Northern Ireland in 1958 and, after over 20 years of development in Ireland, relocated to England in 1979, setting up its headquarters in Liverpool.
In 1986, after the extraordinary expansion of its betting shops and casinos, the Company went public on the London Stock Exchange and changed its name to Stanley Leisure Plc. The Stanley Leisure share quickly joined the prestigious ranks of the market's 250 blue chips used each day to calculate the stock exchange index.
Stanley International, a 50/50 joint venture between Stanley Leisure Plc and an Italo-British player was established in July 1997 and immediately began overseas operations in Croatia and Italy.
In 1998, Stanley Leisure Plc requested authorisation from the Italian Ministry of Finance to participate, with its 100 betting shops, in the test phase for betting assigned to SNAI as a monopoly. The Ministry's response was that it could only tender once the test phase was complete. But the 1999 call for bids for 1,000 concessions included certain disqualification clauses: publicly listed companies were not eligible to tender. Following Stanley's complaint with the European Commission, a violation procedure was commenced against Italy. However, it was not until the rulings of Court of Justice Judges Gambelli (2003) and Placanica (2007) that Stanley's disqualification was found to be in violation of EU law.
In May 2005, Stanley Leisure sold all its betting shops in the UK (approximately 700) to William Hill, while remaining a leader in England with its casinos and focusing on significant development in Europe through its investee Stanley International.
The Italian government put nine-year concessions up for tender in August 2006, but the clauses on the distances between points-of-sale favoured the 1,000 winners of the 1999 call, from which Stanley had been unfairly excluded. Stanley took action and, in 2012, Judge Costa Cifone with the Court of Justice ruled that the Italian government had, with the clause in the invitation to tender (under the Bersani decree), once again violated EU law to Stanley's detriment.
September 2006: the Malaysian group Genting International launched a complete takeover bid on the London Stock Exchange for Stanley Leisure Plc. The bid was a success.
The following month, the Italo-British owner of 50% of Stanley International acquired the residual 50% from Genting International, assuming complete control of the English holding company that controls the entire group.
In 2012, Stanley and the Italian Regulator, ADM, met informally to discuss Stanley's participation in another invitation to tender for a nine-year concession. However, the Monti decree unexpectedly established a concession term of only three years and included a clause requiring the free transfer of the network at the end of the concession, making it impossible for high-profile companies to participate. Following the dispute that arose, the Court of Justice (Laezza's decision of 2016) yet again confirmed that the Italian government was in violation of EU law with the free network transfer clause.
Meetings were held with the Italian Regulator and an understanding was reached for Stanley to tender for online services. Since then, Stanley has run betting operations remotely in Italy with a valid ADM licence. Stanley hopes to reach an agreement as soon as possible for retail services as well, and is putting all its efforts in this direction.
In 2014, at the end of the long non-competition period agreed with William Hill, Stanley resumed operations in the United Kingdom: it opened its first shop in this new era on 14 February 2014 in Liverpool. 
Stanley holds a licence for retail and/or online operations in the United Kingdom and many other European countries. Only its Italian operations are cross-border under a Maltese licence, due to the discrimination that Stanley has faced in accessing Italian concessions, in violation of EU law, as confirmed by multiple rulings of the Court of Justice and Italian judges, including at the highest levels.
The Stanleybet Group is currently a major European player in the gaming industry and operates in the United Kingdom, Denmark, Belgium, Germany, Italy, Croatia, Romania, Malta and Cyprus, with a total of over 2,000 shops and offices and 3,000 employees and freelancers. 

Team Vitality Launches in India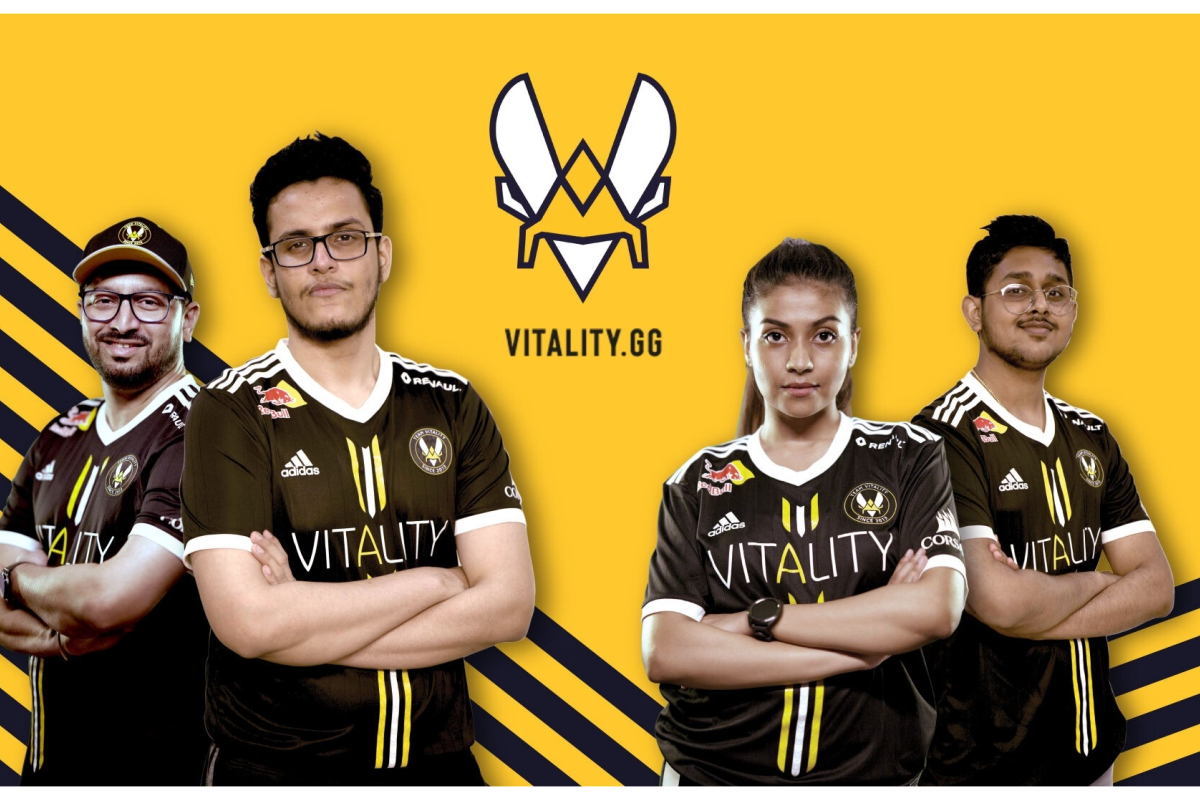 Reading Time:
3
minutes
Team Vitality, the leading esports teams in Europe, today officially announces the launch of its India operations. The expansion sees Team Vitality plant roots in Mumbai, and partner with some of the biggest content creators in India, including YouTube sensation Nischay Malhan. The organisation first raised the prospect of a significant presence in India earlier this year, and launched its Indian social media last month. Today marks the reveal of Team Vitality's first plans for the expansion, as it furthers its commitment to the growth of esports and gaming in the region.
Team Vitality's immediate focus is on building its local presence and community in order to establish a deeper connection with its fans in India. Team Vitality has partnered with gaming content creators Nischay Malhan, Rachit Yadav, Nitin Chougale and Saloni Kandalgaonkar whose respective YouTube channels i.e. Live Insaan, Rachitroo, Classified YT, and Mili kya Mili, have a combined following of 1 crore (10 million). The content creators will host a variety of engaging events and contests across their social media channels, as well as on Team Vitality India's Facebook and Instagram pages.
Following Team Vitality's first move into the Indian gaming space, the organisation is committed to creating a purely competitive branch in 2021, with the ambition of becoming the best esports organization in the region. Further details on the competitive expansion will be revealed soon, following the initial launch which will see the team build a robust foundation and community in India.
Headquartered in Paris, France, Team Vitality is home to eight top performing teams across nine games, and over 50 athletes from 13 nationalities. With its presence in India, Team Vitality is poised to help the country's gaming enthusiasts unlock their competitive potential. Team Vitality's Counter-Strike: Global Offensive (CG:GO) roster recently took the No.1 position in HLTV World rankings, establishing themselves as the best team in the world. The organisation is one of only ten teams in the League of Legends European Championship (LEC) franchise and reached the World Championship in 2018, and its Rocket League team won the 2019 World Championship. In addition, Team Vitality is partnered with mainstream brands across an array of industries such as Red Bull, Corsair, adidas, Renault, etc.
CEO of Team Vitality, Nicolas Maurer, speaking on the occasion said, "Team Vitality constantly strives to build winning teams on the international stage. Our entry into India is a big milestone for us and part of our endeavour to conquer the world of esports. Our mission here is to not just build professional teams but to also make ourselves the most aspirational esports brand in the country. We're very keen to engage with our fans in India via our content creators before competing in the biggest local tournaments with our incoming professional teams."
Amit Jain, Principal of the Rewired.gg, venture fund that has invested €34 into Team Vitality, commented, "We believe that esports is one of the world's fastest growing industries today with India having a huge untapped base of gaming talent just waiting to be discovered. The continuous success of Team Vitality promises a huge opportunity for growth in this market. We are well on our way to building one of the world's first billion-dollar esports teams."
Randall Fernandez, General Manager, Team Vitality India, commented, "This is an interesting time to enter India and the arrival of Team Vitality is welcomed with great optimism and excitement. With professional esports significantly picking up in India, our approach will include finding new talent at a grassroots level and offering them the opportunity to join Team Vitality. We will then focus on bringing their performance up to the standard of our global esports athletes, not least at our world-class V.Hive HQ in Paris and our resident training facilities at the Stade de France.  Expect to see new Indian esports stars winning tournaments as part of Team Vitality very soon."
Stefan Lundborg leaves the Board of Directors at Kindred Group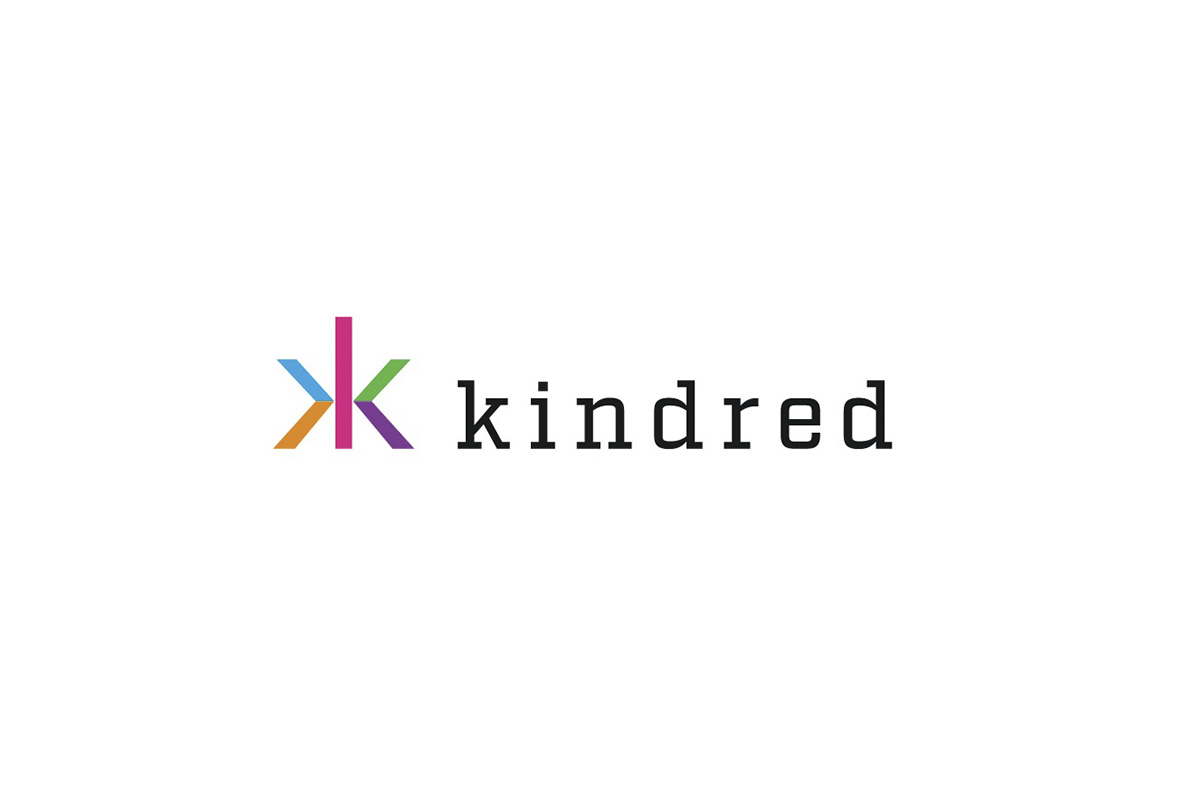 Reading Time:
< 1
minute
Stefan Lundborg has informed Kindred Group that he will resign from his role as non-executive Director at Kindred Group with immediate effect.
Kindred Group's non-executive Director Stefan Lundborg has informed the company that he will resign from his role as non-executive Director at Kindred Group with immediate effect. The resignation is related to Stefan Lundborg being investigated for insider crime by the Swedish Economic Crime Authority (SECA). Kindred does not have further information at this time and is fully cooperating with the Public Prosecutor and the SECA in their investigations.
"The resignation of Stefan Lundborg was unavoidable considering the investigation against him by the Swedish Economic Crime Authority. The Board would like to emphasize that no other representatives of the company have been served any suspicion of misconduct and neither is the company itself under any suspicion", comments Anders Ström, Chairman of the Board at Kindred Group.
Additional information will be provided to the market when required, however no further comments will be given as long as the investigation is ongoing.
LEGO®DUPLO® WORLD joins AppGallery to bring iconic learn and play experiences to millions of Huawei users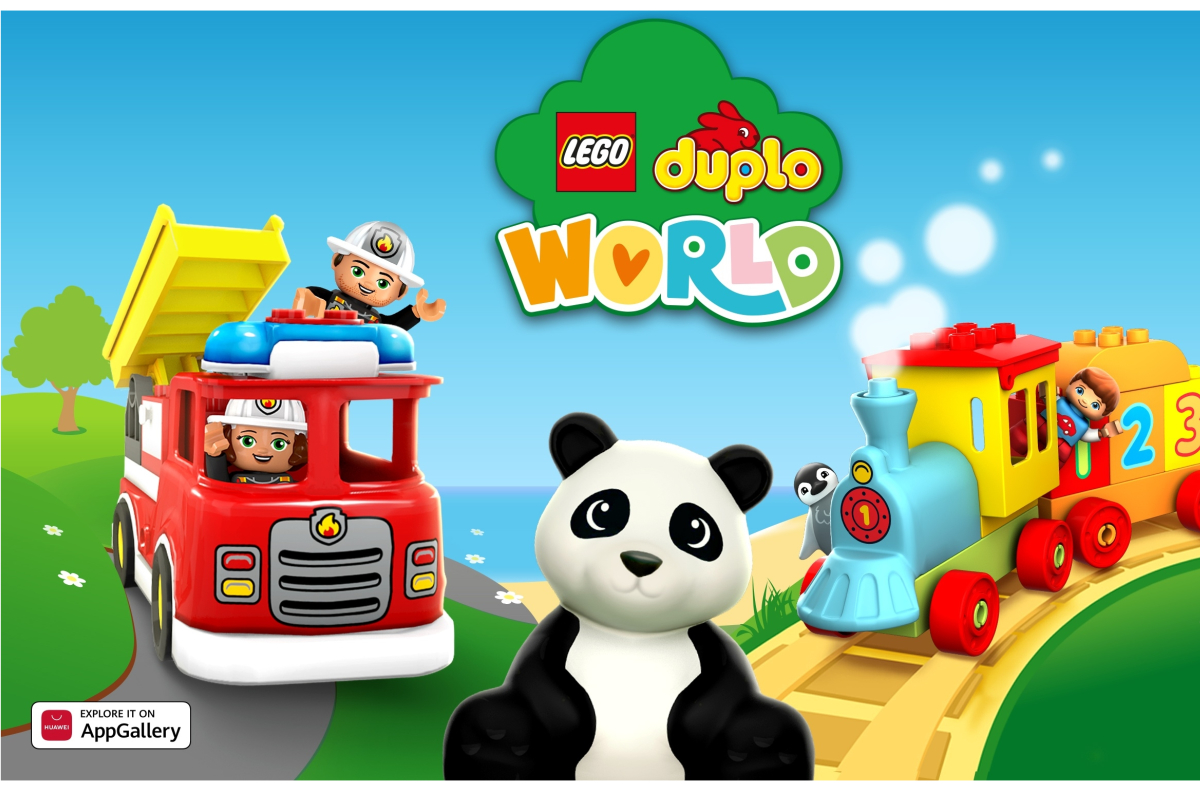 Reading Time:
< 1
minute
Huawei, the leading global technology company, is delighted to announce the launch of LEGO® DUPLO® WORLD on AppGallery. LEGO® DUPLO® WORLD is a multi-award-winning app with over 13 million downloads globally. Within the EduTech and Pre-school segment, it's popular with both children and parents alike and is an excellent example of how to tie learning and fun together.
LEGO® DUPLO® WORLD is developed by StoryToys, a subsidiary of Touch Press, to be fun, spark curiosity and support children's development through creative play such as construction (building), exploration (discovery) and role-play (storytelling) using 3D LEGO® DUPLO® bricks.
Huawei is excited to help to bring this iconic title and world to AppGallery, strengthening an already healthy foundation of kids apps. LEGO® DUPLO® WORLD brings something truly unique and thrilling to help children explore, learn and develop. It also helps create family moments that last forever.
LEGO® DUPLO® WORLD is available on AppGallery today. The app is launching in over twenty languages. It is free to download and has additional content available to purchase.
Huawei AppGallery and StoryToys are looking forward to seeing you all have fun, build, learn and make memories.