Habanero signs Stanleybet deal in Italy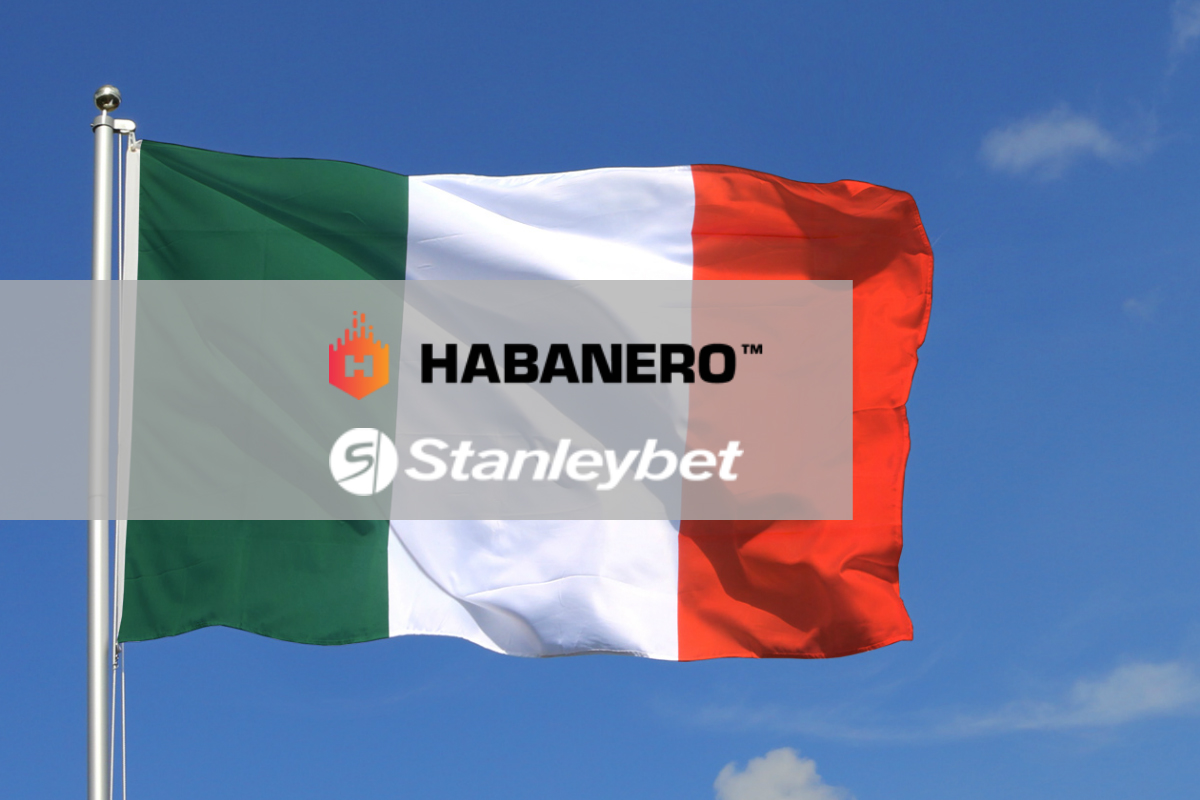 Reading Time:
4
minutes
18th July 2018 – Premium slots and table games provider Habanero has agreed to supply its games to Stanleybet's customers in Italy.
Knockout Football, a highly original slot designed to capitalise on football fever in Italy, will be among the titles integrated by the operator, along with other recent hits London Hunter, 5 Mariachis and Fa Cai Shen.
Delivered via its own platform and served by dedicated account management teams, Habanero prides itself on providing a high-class portfolio with outstanding graphics and game play.
Arcangelo Lonoce, European Head of Business Development at Habanero, said: "We have created a very varied portfolio full of slots of the highest quality and it's great that this has been recognised by Stanleybet. Our games are proving increasingly popular across Europe and in Italy in particular and we are sure their players will enjoy playing our content, which has something for every type of player."
Gianluca Porzio, Online Department Director for the Stanleybet Group, said: "We offer the most entertaining and immersive titles on the market, and in Habanero's slots we found the features we are looking for in the products to be added to our platform. Habanero has assured excellent results to all its partners and we look forward to pushing ahead with the integration, as we are sure this will be also in the partnership with Stanleybet."
The new deal follows the certification of Habanero's content in the region by the Italian regulator ADM last year and is hot on the heels of a similar agreement with international operator Betshop.
About Habanero
Habanero is a supplier of quality slots and table games for the online and land-based casino industries. Hosted on Habanero's own platform and made available at a competitive rate, these games are tailored to the widest possible variety of devices, allowing operators in multiple territories to maximise their incomes.
Purchased by a group of European investors in 2012, the company now boasts a host of skilled designers, developers and mathematicians. Its management team has over four decades' worth of experience in betting and gaming.
About Stanleybet:
Stanley was established in Belfast, Northern Ireland in 1958 and, after over 20 years of development in Ireland, relocated to England in 1979, setting up its headquarters in Liverpool.
In 1986, after the extraordinary expansion of its betting shops and casinos, the Company went public on the London Stock Exchange and changed its name to Stanley Leisure Plc. The Stanley Leisure share quickly joined the prestigious ranks of the market's 250 blue chips used each day to calculate the stock exchange index.
Stanley International, a 50/50 joint venture between Stanley Leisure Plc and an Italo-British player was established in July 1997 and immediately began overseas operations in Croatia and Italy.
In 1998, Stanley Leisure Plc requested authorisation from the Italian Ministry of Finance to participate, with its 100 betting shops, in the test phase for betting assigned to SNAI as a monopoly. The Ministry's response was that it could only tender once the test phase was complete. But the 1999 call for bids for 1,000 concessions included certain disqualification clauses: publicly listed companies were not eligible to tender. Following Stanley's complaint with the European Commission, a violation procedure was commenced against Italy. However, it was not until the rulings of Court of Justice Judges Gambelli (2003) and Placanica (2007) that Stanley's disqualification was found to be in violation of EU law.
In May 2005, Stanley Leisure sold all its betting shops in the UK (approximately 700) to William Hill, while remaining a leader in England with its casinos and focusing on significant development in Europe through its investee Stanley International.
The Italian government put nine-year concessions up for tender in August 2006, but the clauses on the distances between points-of-sale favoured the 1,000 winners of the 1999 call, from which Stanley had been unfairly excluded. Stanley took action and, in 2012, Judge Costa Cifone with the Court of Justice ruled that the Italian government had, with the clause in the invitation to tender (under the Bersani decree), once again violated EU law to Stanley's detriment.
September 2006: the Malaysian group Genting International launched a complete takeover bid on the London Stock Exchange for Stanley Leisure Plc. The bid was a success.
The following month, the Italo-British owner of 50% of Stanley International acquired the residual 50% from Genting International, assuming complete control of the English holding company that controls the entire group.
In 2012, Stanley and the Italian Regulator, ADM, met informally to discuss Stanley's participation in another invitation to tender for a nine-year concession. However, the Monti decree unexpectedly established a concession term of only three years and included a clause requiring the free transfer of the network at the end of the concession, making it impossible for high-profile companies to participate. Following the dispute that arose, the Court of Justice (Laezza's decision of 2016) yet again confirmed that the Italian government was in violation of EU law with the free network transfer clause.
Meetings were held with the Italian Regulator and an understanding was reached for Stanley to tender for online services. Since then, Stanley has run betting operations remotely in Italy with a valid ADM licence. Stanley hopes to reach an agreement as soon as possible for retail services as well, and is putting all its efforts in this direction.
In 2014, at the end of the long non-competition period agreed with William Hill, Stanley resumed operations in the United Kingdom: it opened its first shop in this new era on 14 February 2014 in Liverpool. 
Stanley holds a licence for retail and/or online operations in the United Kingdom and many other European countries. Only its Italian operations are cross-border under a Maltese licence, due to the discrimination that Stanley has faced in accessing Italian concessions, in violation of EU law, as confirmed by multiple rulings of the Court of Justice and Italian judges, including at the highest levels.
The Stanleybet Group is currently a major European player in the gaming industry and operates in the United Kingdom, Denmark, Belgium, Germany, Italy, Croatia, Romania, Malta and Cyprus, with a total of over 2,000 shops and offices and 3,000 employees and freelancers. 

Spearhead Studios' slots series to feature champion golfer John Daly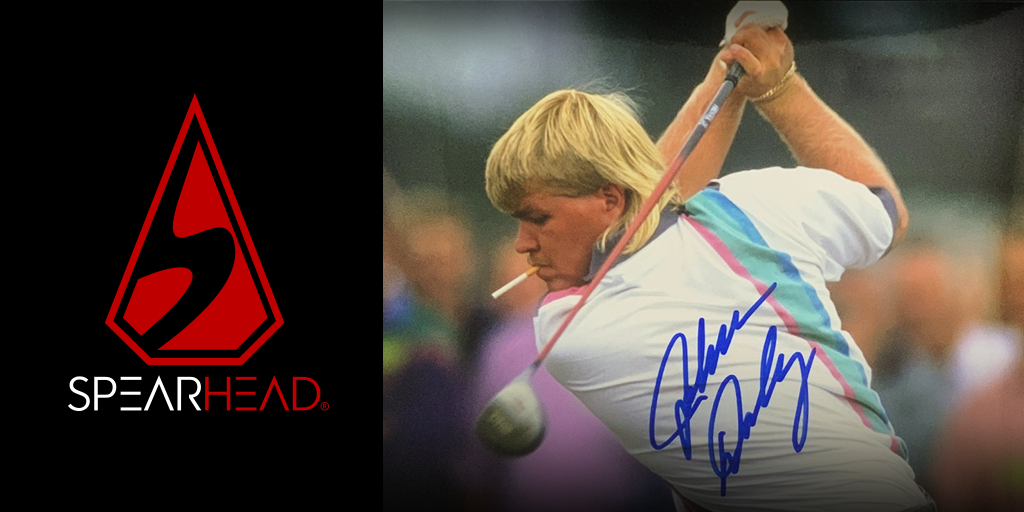 Reading Time:
1
minute
Gaming development company Spearhead Studios inks agreement with the American golf icon John Daly for a suite of golf-themed casino games. The first title starring the professional golfer is set to be released later this year.
Daly's sparkling personality and exceptional golf skills will inspire innovative casino content aimed at entertaining sports fans. As one of the strongest characters in the world of golf, John Daly is one of the reasons golf is now in the top 10 world sports in terms of registered players.
The game studio's vision for the upcoming series is to create a bridge between sportsbook and casino content, providing operators with an acquisition tool that targets sports followers.
John Daly, two-time major golf champion, says: "Sports and iGaming share a passion for creative entertainment which I deeply appreciate, so this is a great opportunity for me to endorse both. I'm excited to see how Spearhead Studios turns this game series into reality, and, as a passionate slot  player, I can't wait to take it for a spin."
Mathias Larsson, Managing Director at Spearhead Studios, comments: "I am a passionate golfer myself and have followed John Daly since his PGA Championship win in 1991. He is an incredible golf player and a major character on the PGA Tour.
"This will be one of the first branded online casino games with a sports star and the first game with a golf player. It will be a very exciting journey and I'm confident the end result will be amazing."
With a growing portfolio of 40+ titles, Spearhead Studios is on a mission to build top-notch localised content. Drawing on their extensive industry expertise, their creations explore a rich array of themes and empower 100+ operators to cater to a wide variety of player preferences across global markets.
Altenar to integrate new esports data feed from Oddin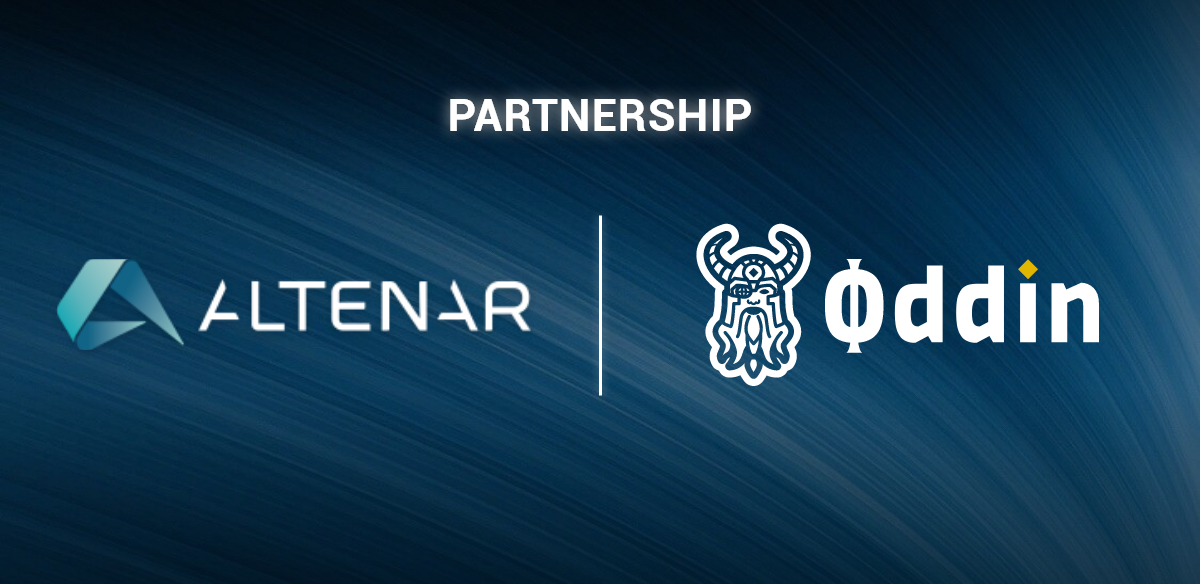 Reading Time:
< 1
minute
The esports odds feed from Oddin will be made available to Altenar sportsbook clients as part of a new partnership between the two companies.
Altenar confirmed that the feed, which comes with live-streaming, multiple live markets and over 80% uptime for a wide coverage of esports tournaments, is the latest 'premium quality data feed' to be integrated with its in-house developed sportsbook software.
"The esports phenomenon is global," said Altenar CEO Stanislav Silin. "We work with multiple operators from very different regions. However, we received many requests for a more attractive esports offering. We were very lucky to find a partner like Oddin.
"Their product is ready to deliver a very competitive live betting offering. Our clients can't wait to connect Oddin's odds feed for Counter-Strike, League of Legends, or Dota 2. This is going to be a game-changer that will help them attract millennials to their sportsbooks."
Marek Suchar, Head of Partnerships at Oddin, added: "We're very happy to continue our global expansion. Partnering with leaders in the industry such as Altenar is great news for us and the esports betting industry in general.
"More and more operators will have the chance to deliver a truly engaging esports betting experience to their clients. Esports betting is meant to play a key role in the industry for the upcoming years and big partnerships like this are just the beginning."
Source: SBC News
PRAGMATIC PLAY'S BINGO OFFERING NOW LIVE WITH BETVICTOR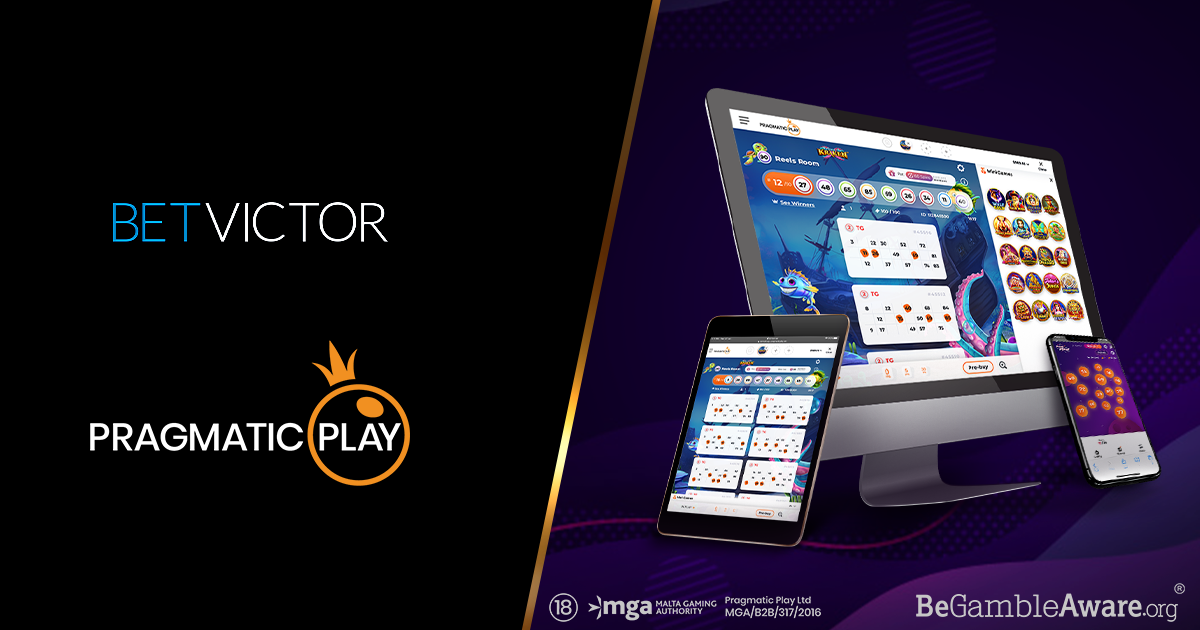 Reading Time:
< 1
minute
Pragmatic Play, a leading content provider to the gaming industry, has taken its complete collection of Bingo games live with major UK operator BetVictor.
After a brief integration period, BetVictor customers now have access to Pragmatic Play's suite of innovative hits, such as Bingo Blast and the upcoming Reels Room.
Driven by a dedicated, experienced team, the provider's Bingo product gives both operators and players customisable features to ensure a tailored bingo experience, while also pushing the boundaries of innovation in the sector.
Utilising the supplier's single API integration, BetVictor has been able to swiftly access an additional vertical from Pragmatic Play, strengthening the two parties' professional relationship.
Bhotesh Maheshwari, Vice President of Commercial Strategy & Operations at Pragmatic Play, said: "It's fantastic to see our Bingo solution live with BetVictor so quickly after we agreed our commercial expansion, which is testament to the capabilities of our single API integration.
"Our multi-product approach allows us to enjoy deeper partnerships with brands all over the world and we can't wait to see how BetVictor players enjoy our Bingo solution."
Turlough Lally, Director of e-Gaming at BetVictor, said: "Pragmatic Play's Bingo offering has impressed us from the outset and we're very pleased to be able to present it to our customers.
"We look forward to this being another positive step in our fruitful collaboration
In addition to its Bingo games, Pragmatic Play currently produces up to five new slot titles a month, while also delivering Live Casino titles as part of its multi-product portfolio, available through one single API.