Scientific Games Congratulates Pennsylvania Lottery On Record-breaking Year Of $4.2 Billion In Sales, $2.7 Billion In Prizes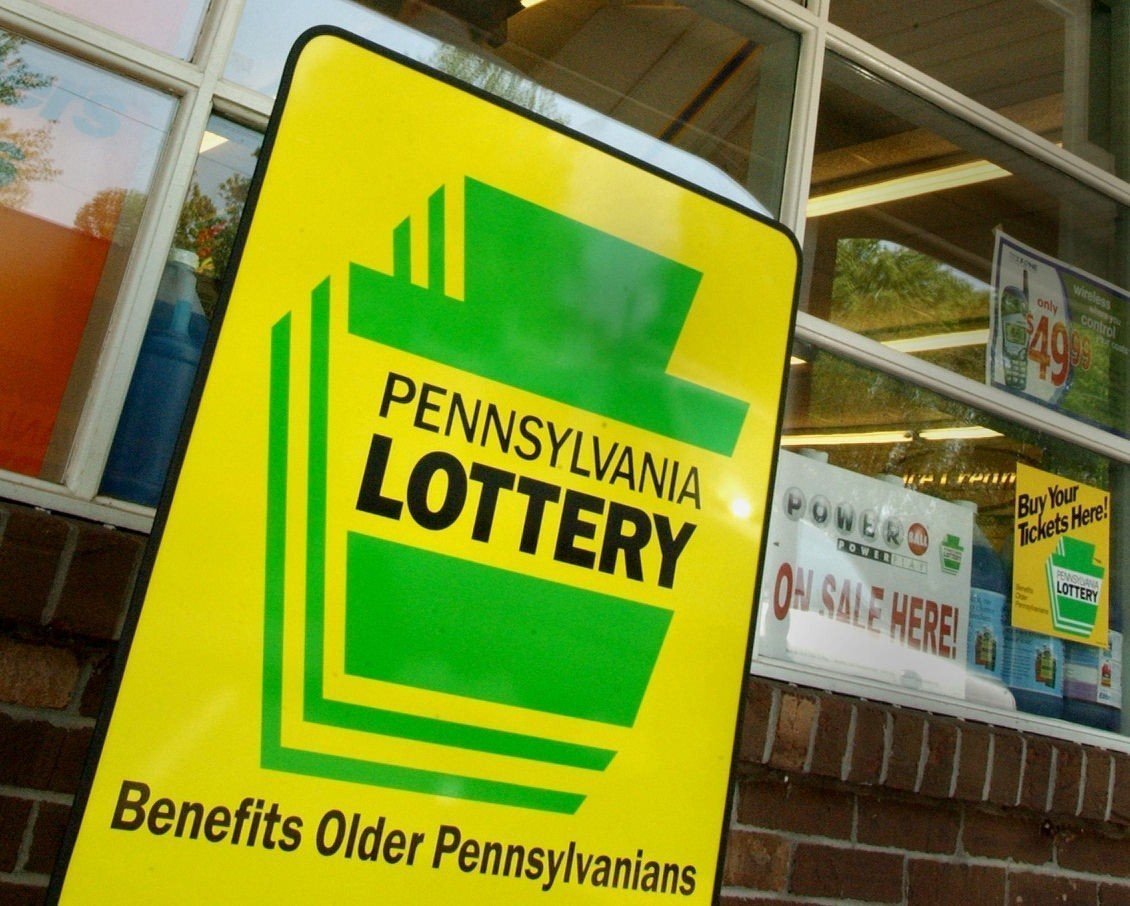 Reading Time:
3
minutes
Seventh Straight Year of $1 Billion+ Profits to Benefit Senior Programs Driven by Scratch Off Games and Technology Investment
LAS VEGAS and ATLANTA, Aug. 9, 2018 /- Scientific Games Corporation (NASDAQ: SGMS) ("Scientific Games" or the "Company") congratulates the Pennsylvania Lottery (the "Lottery") on its record sales of $4.2 billion in fiscal year 2017-18, driven by a record $2.8 billion in instant Scratch-Off game sales, investment in technology innovation and new game entertainment products. The Lottery also awarded a record $2.7 billion in prizes to winners. More than 9,300 Pennsylvania Lottery retailers, many small and family-owned businesses, earned $224.1 million in sales commissions, up $12.7 millionfrom the previous year. Fiscal year 2017-18 marked the seventh consecutive year the Lottery generated more than $1 billion in profits for senior citizen programs in the Commonwealth of Pennsylvania.
"We are very grateful for the support of our business partner Scientific Games over the last decade, from highly successful instant games, to the technology innovation the company invested in to help us modernize with our popular mobile app and convenient new point-of-sale programs like cashless lottery payments and player self-service machines," said Pennsylvania Lottery Executive Director Drew Svitko.
Svitko said it was important to note that the company quickly brought Keno and iLottery online/mobile games to market near the end of the fiscal year, which contributed to the Lottery's success. The first full fiscal year of sales for new Fast Play games exceeded estimates. Along with Virtual Sports (coming summer 2018), the launch of these new products is part of the Pennsylvania Lottery's strategic plan to offer new game entertainment that will continue to grow revenue to benefit older Pennsylvanians.
Accounting for 67 percent of sales, in fiscal year 2017-18 the Lottery's instant Scratch-Off game revenue totaled a record $2.8 billion, up 3.6 percent from the previous fiscal year. Draw game sales totaled $1.25 billion, up 2.9 percent from the previous fiscal year. Popular new Fast Play games totaled more than $114.4 million in the first full fiscal year of sales. Keno, which went on sale May 1, generated more than $7.6 million in sales. New iLottery online interactive games, which launched May 22, were responsible for $20.8 million in play through June 30. The launch of the Pennsylvania iLottery program is considered the most commercially successful to date in the U.S.
"Scientific Games has a long history of investing in innovative games, technology and services that maximize Lottery funds to benefit older Pennsylvanians. We are proud that our partnership with the Pennsylvania Lottery has resulted in one of the highest performing lotteries in the world," said Pat McHugh, Senior Vice President, Global Lottery Systems for Scientific Games.
As part of the iLottery launch, the Company also launched a unique affiliate program with Pennsylvania Lottery retailers to encourage players to sign up for iLottery. Games sold in stores will continue to be the foundation of its business and proceeds to benefit older adults. Since 1972, the Pennsylvania Lottery has contributed $29 billion to programs that benefit older Pennsylvanians including property tax and rent rebates, transportation, care services, prescription assistance, and local services including senior centers and meals.
A supplier to more than 150 lotteries globally, including nearly every North American lottery, Scientific Games is the world's largest supplier of lottery instant games and known for its expertise in complex, integrated systems technology implementations. The Company is currently the fastest growing lottery systems supplier in the U.S., and the leading lottery systems supplier in Europe.
© 2018 Scientific Games Corporation.  All Rights Reserved.
About Scientific Games
Scientific Games Corporation (NASDAQ: SGMS) is a world leader in gaming entertainment offering the industry's broadest and most integrated portfolio of game content, advanced systems, cutting-edge platforms and professional services. The company is #1 in technology-based gaming systems, digital real-money gaming and sports betting platforms, casino table games and utility products and lottery instant games, and a leading provider of games, systems and services for casino, lottery and social gaming. Committed to responsible gaming, Scientific Games delivers what customers and players value most: trusted security, engaging entertainment content, operating efficiencies and innovative technology. For more information, please visit www.scientificgames.com
Company Contacts
SG Lottery Communications:
Therese Minella, APR  +1 770-825-4219
Director, Lottery Communications
therese.minella@scientificgames.com
Corporate Communications:
Susan Cartwright  +1 702-532-7981
Vice President, Corporate Communications
susan.cartwright@scientificgames.com
Investor Relations:
Michael Quartieri  +1 702-532-7658
Executive Vice President and Chief Financial Officer
Boyd Gaming Completes Acquisition Of Four Pinnacle Entertainment Assets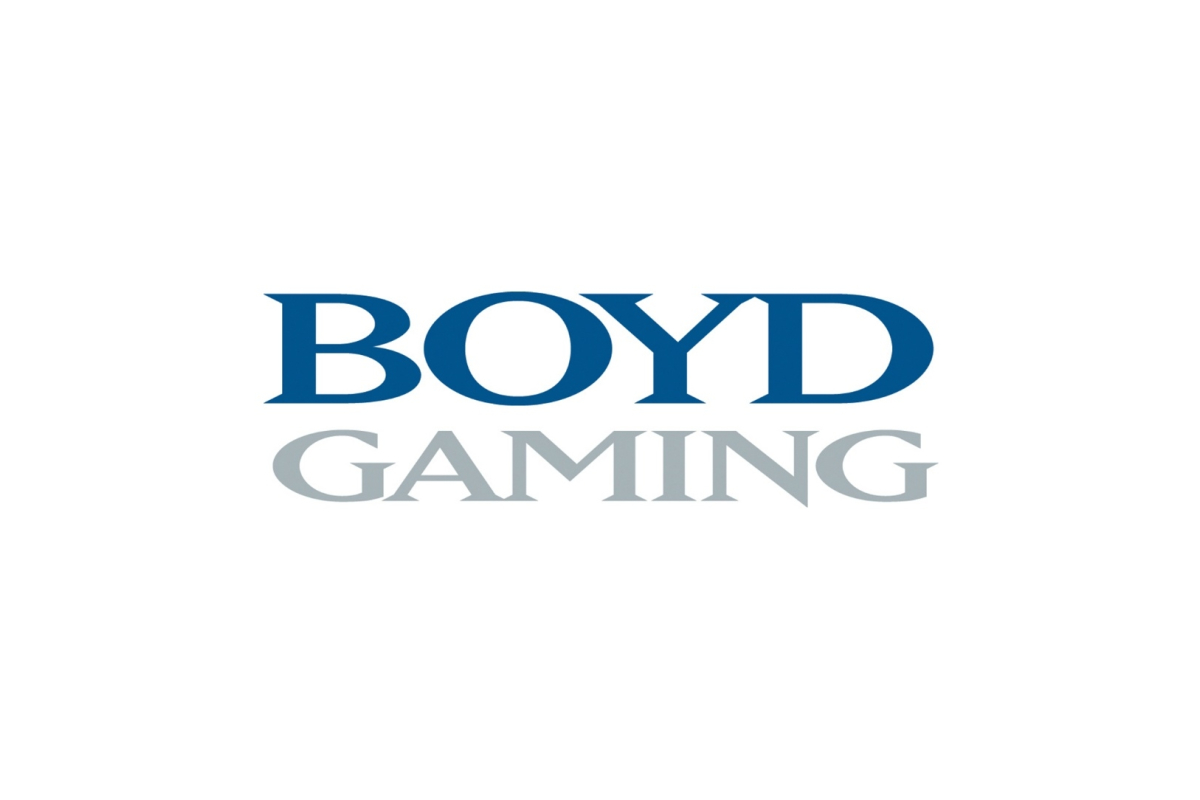 Reading Time:
2
minutes
Boyd Gaming Corporation (NYSE: BYD) today announced that it has completed its acquisition of the operations of four properties from Pinnacle Entertainment, Inc.: Ameristar St. Charles (Missouri); Ameristar Kansas City (Missouri); Belterra Casino Resort in Florence, Indiana; and Belterra Park in Cincinnati, Ohio.
As part of the transaction, Boyd Gaming has entered into a master lease agreement with Gaming and Leisure Properties, Inc. (NASDAQ: GLPI), which owns the real estate of Ameristar St. Charles, Ameristar Kansas City and Belterra Casino Resort. Boyd Gaming acquired both the operations and real estate of Belterra Park, utilizing financing from GLPI for the purchase of the Belterra Park real estate assets.
The acquisition follows the Company's recent purchase of Valley Forge Casino Resort in King of Prussia, Pennsylvania, on September 17.  Boyd Gaming now operates 29 casino properties in 10 states – Nevada, Illinois, Indiana, Iowa, Kansas, Louisiana, Mississippi, Missouri, Ohio and Pennsylvania.
"By adding these four high-quality properties, we have significantly expanded our portfolio and enhanced our free cash flow profile at a compelling multiple," said Keith Smith, President and Chief Executive Officer of Boyd Gaming.  "We have gained a strong presence in three of the Midwest's largest gaming markets, with access to millions of potential new customers.  We are pleased to welcome the Ameristar and Belterra team members to Boyd Gaming, and look forward to great success together."
About Boyd Gaming:
Founded in 1975, Boyd Gaming Corporation (NYSE: BYD) is a leading geographically diversified operator of 29 gaming entertainment properties in 10 states.  The Company currently operates 1.76 million square feet of casino space, approximately 38,000 gaming machines, 900 table games, more than 11,000 hotel rooms, and 320 food and beverage outlets.  With one of the most experienced leadership teams in the casino industry, Boyd Gaming prides itself on offering its guests an outstanding entertainment experience, delivered with unwavering attention to customer service.
Forward-looking Statements
This press release contains forward-looking statements within the meaning of Section 27A of the Securities Act of 1933, as amended, and Section 21E of the Securities Exchange Act of 1934, as amended. Such statements contain words such as "may," "will," "might," "expect," "believe," "anticipate," "could," "would," "estimate," "continue," "pursue," or the negative thereof or comparable terminology, and include (without limitation) statements regarding Boyd Gaming's significant expansion of its portfolio and its enhanced free cash flow profile at a compelling multiple. These forward-looking statements are based upon the current beliefs and expectations of management and involve certain risks and uncertainties, including (without limitation) risks associated with changes to the financial conditions or the economic conditions in the areas in which Boyd Gaming operates; the fact that Boyd Gaming's expansion projects are subject to many risks inherent in expansion, development or construction of a new or existing project; competition; litigation; financial community and rating agency perceptions of Boyd Gaming and its subsidiaries; changes in laws and regulations, including increased taxes; the availability and price of energy, weather, regulation, economic, credit and capital market conditions; and the effects of war, terrorist or similar activity. Additional factors are discussed in "Risk Factors" in Boyd Gaming's annual, periodic and current reports filed from time to time with the Securities and Exchange Commission. All forward-looking statements in this press release are made as of the date hereof, based on information available to Boyd Gaming as of the date hereof, and Boyd Gaming assumes no obligation to update any forward-looking statement.
Source: Boyd Gaming Corporation
Wynn Resorts and BetBull Limited Announce U.S. Sports Betting Partnership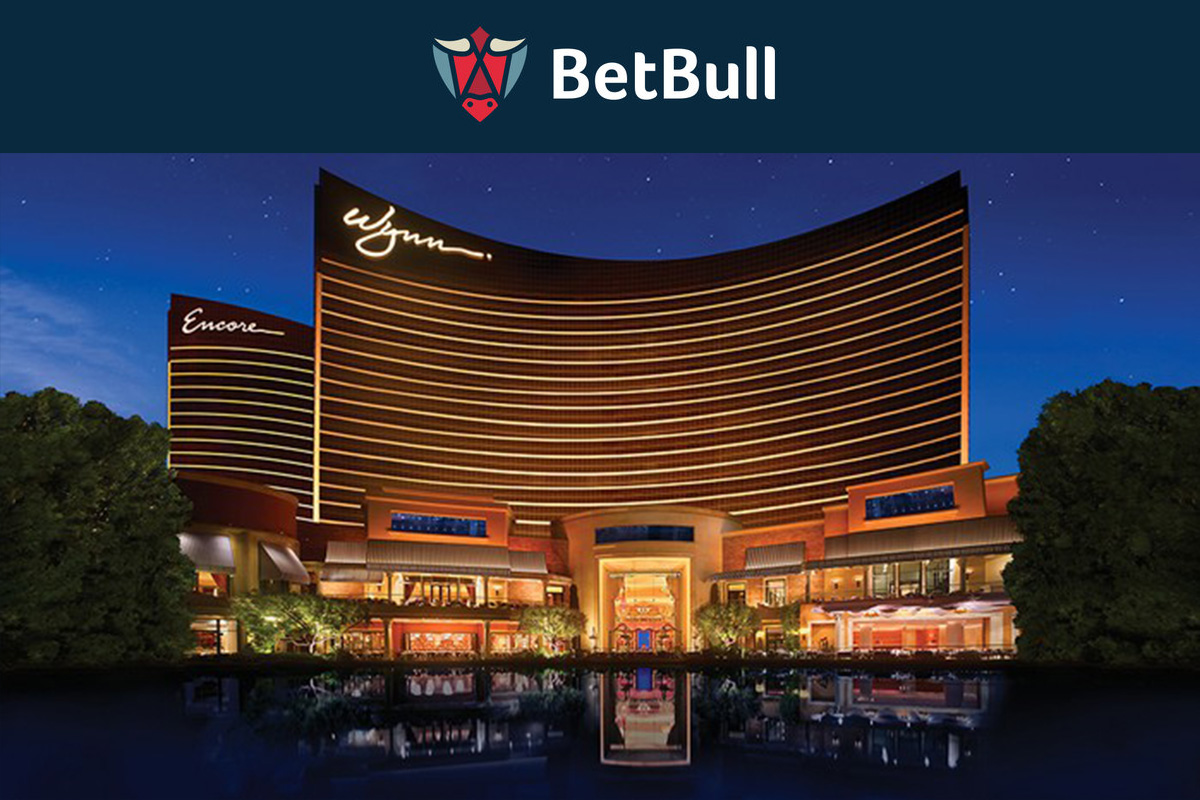 Reading Time:
2
minutes
Wynn Resorts, Limited announced that it has entered into a strategic partnership with BetBull Limited, a Europe-based digital sports betting operator, to pursue sports betting opportunities in the emerging U.S. market. The strategic partnership will position both parties to capitalize on the developing U.S. opportunity by combining Wynn Resort's nationally recognized brand with BetBull's digital sports betting operations capabilities and technology.
In conjunction with the formation of the strategic partnership, Wynn Resorts will make a minority equity investment in BetBull. Wynn Resorts will own 22.5% of BetBull on a fully-diluted basis upon closing of the investment which will occur in due course subject to customary closing conditions. Moelis & Company LLC acted as financial advisor to Wynn Resorts.
About Wynn Resorts:
Wynn Resorts, Limited is traded on the Nasdaq Global Select Market under the ticker symbol WYNN and is part of the S&P 500 Index. Wynn Resorts owns and operates Wynn Las Vegas (wynnlasvegas.com), Wynn Macau (wynnmacau.com) and Wynn Palace, Cotai (wynnpalace.com).
Wynn and Encore Las Vegas feature two luxury hotel towers with a total of 4,750 spacious hotel rooms, suites and villas, approximately 192,000 square feet of casino space, 22 dining experiences featuring signature chefs and 11 bars, two award-winning spas, approximately 290,000 square feet of meeting and convention space, approximately 110,000 square feet of retail space as well as two showrooms; three nightclubs, a beach club and recreation and leisure facilities. A luxury retail Strip-front expansion, Wynn Plaza, is currently under construction and is scheduled to debut the second half of 2018.
Wynn Macau is a luxury hotel and casino resort located in the Macau Special Administrative Region of the People's Republic of China with two luxury hotel towers with a total of 1,008 spacious rooms and suites, approximately 273,000 square feet of casino space, casual and fine dining in eight restaurants, approximately 31,000 square feet of meeting and convention space, approximately 59,000 square feet of retail space, and recreation and leisure facilities including two opulent spas, a salon and a rotunda show.
Wynn Palace is a luxury integrated resort in Macau. Designed as a floral-themed destination, it boasts 1,706 exquisite rooms, suites and villas, approximately 420,000 square feet of casino space, 11 food and beverage outlets, approximately 37,000 square feet of meeting and convention space, approximately 106,000 square feet of designer retail, SkyCabs that traverse an eight-acre Performance Lake, an extensive collection of rare art, a lush spa, salon and recreation and leisure facilities.
Wynn Resorts is currently constructing Encore Boston Harbor located in Everett, Massachusetts.
About BetBull Limited:
BetBull is the next generation betting company that offers users a truly unique experience, the first of its kind to combine free-to-play game mechanics with a mobile-first and truly social design.
Founded in 2015 by serial entrepreneur Sadok Kohen, BetBull has a presence in Malta and the United Kingdom. The Company is backed by former CEOs of 888 Holdings and Bwin, as well as several other prominent investors.
Arkansas court ruling paves way for casinos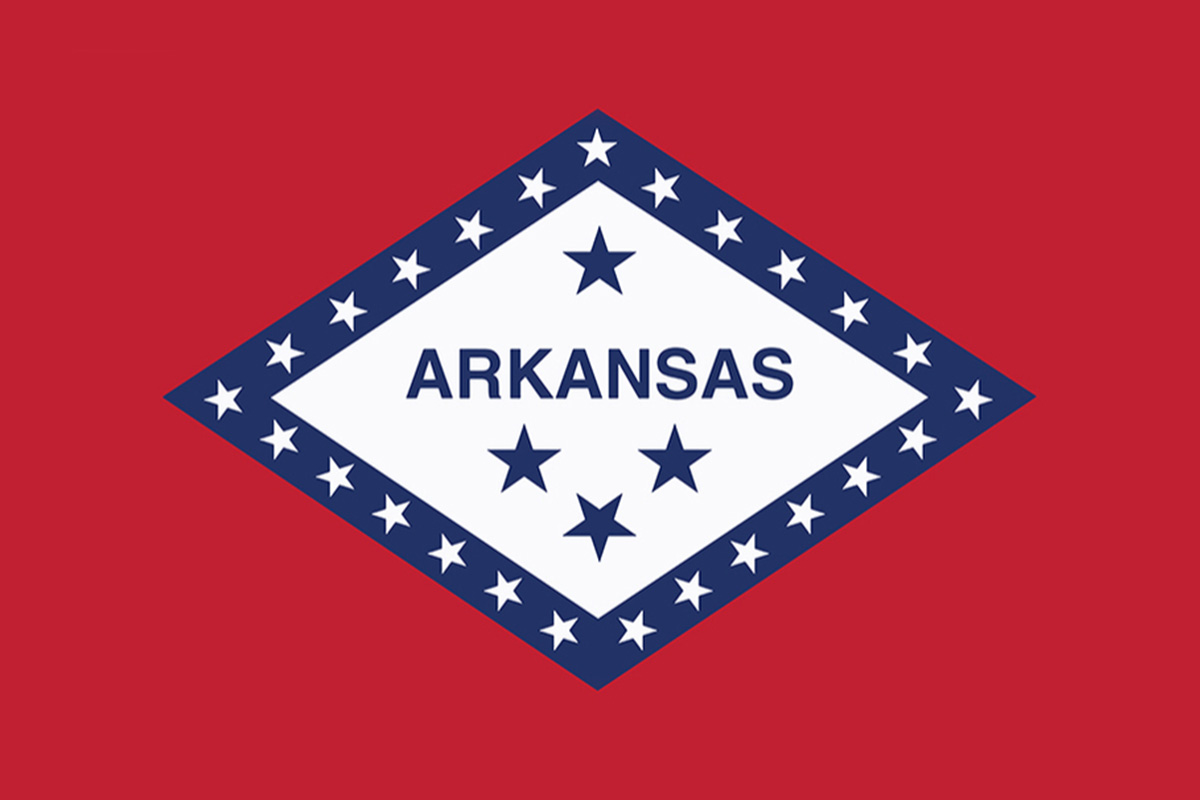 Reading Time:
1
minute
The Arkansas Supreme Court has ruled in favour of an amendment, which will pave the way for setting up licensed casinos in the state. Specifically, the court upheld Issue 4, the amendment for allowing four casino licenses in the state.
Nate Steel, counsel for Driving Arkansas Forward that lobbies for casino licenses, said that the Supreme Court ruling clears the path for Arkansas voters to add almost US$6 million to the state's economy and create 6,000 new jobs.
 "We are grateful the Supreme Court upheld the Attorney General's certification that Issue 4 is clear and understandable to voters. We are confident Arkansas will vote to keep casino entertainment dollars in our state when they cast their ballots on Nov. 6," said Steel.
The legal challenges were filed in September against the ballot and Chief Justice Dan Kemp, who was in charge of the challenges and later recused from the cases. The lawsuits were trying to get the proposal disqualified from the ballot, even after a major lobbying campaign that managed to get the question on the November election.