Casino.Buzz Released Its Best Bitcoin Online Casino Reviews of 2018
Reading Time:
2
minutes
More and more gamers are turning to online casinos to play poker, slots, blackjack, and other games with people around the world. As online casinos grow in number, many are adopting bitcoin gaming. One online casino resource hopes to help gamers find the best online casinos accepting the digital currency bitcoin.
Casino.Buzz now provides comprehensive information and listings of top casinos worldwide accepting bitcoin payments. Their list of bitcoin casinos includes a top ten list of the best bitcoin online casinos.
Bitcoin is a digital "cryptocurrency" that has skyrocketed in popularity over the last few years due to its virtues as a way to digitally transact without having to reveal one's identity. Cryptocurrencies like bitcoin offer anonymity and fast transaction speeds while allowing people to pay one another across country lines quickly and easily. As such, bitcoin is an ideal currency for online gambling.
"Bitcoin is now the preferred method of payment for many online gamers because you can withdraw your bitcoin directly to your own secure wallet, making the cryptocurrency an excellent want to get paid fast," said Philippe, spokesperson for Casino.Buzz. "Given how many people are now using bitcoin at online casinos, we thought it would be helpful to list the best bitcoin online casinos out there around the world and help those looking for a great online casino experience to get started. This is just one of the ways we have made Casino.Buzz a user-friendly and extremely informative website."
In addition to informing visitors about online casinos accepting bitcoin, Casino.buzz includes an array of information designed to educate online gamers, including their top ten online casino reviews of the year, a list of online casinos with ratings, a list of top online casinos that offer no-deposit free spins, a list of casinos with live dealers, a list of casinos with huge jackpots, a list of top tournaments at online casinos, and online gaming news.
Registered users can vote for their favorite casinos on the list and click on "play now" buttons to go immediately to the sites that most appeal to them.
Learn more about Casino.Buzz and view the new bitcoin section at https://casino.buzz.
Contact Information:
Email: contact@casino.buzz
eToro Brings Bitcoin to Football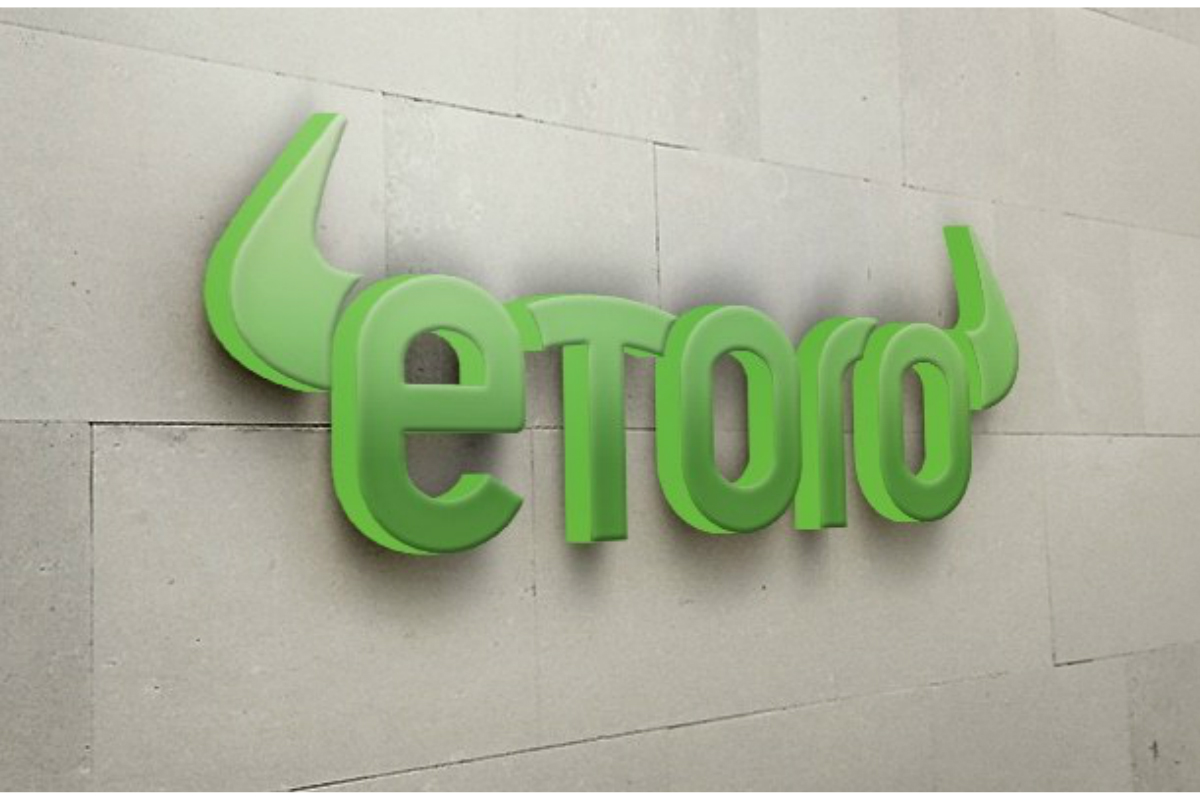 Reading Time:
3
minutes
LONDON, August 21, 2018 — Seven Premier League clubs to be paid in cryptocurrency in landmark partnership deals with eToro
Global investment platform eToro has launched partnerships with seven Premier League clubs including Tottenham Hotspur in landmark deals paid using bitcoin. eToro will partner with Brighton & Hove Albion F.C., Cardiff City F.C., Crystal Palace F.C., Leicester City F.C., Newcastle United F.C., Southampton F.C., and Tottenham Hotspur.
Iqbal V. Gandham, UK Managing Director at eToro said: "As a global multi-asset platform where you can purchase the world's biggest cryptoassets alongside more traditional investments, we are excited to be partnering with so many Premier League clubs and make history by being the first company ever to pay for a Premier League partnership in bitcoin."
These partnerships mark the first step in bringing the opportunity offered by bitcoin and cryptoassets to football. eToro believes that crypto, and the technology, namely blockchain that underpins it, can improve football and the world of sports. In the future, this could include addressing issues of ticket touting, problems with transparency, and providing a guarantee of authenticity for merchandise.
As a partner of these seven Premier League clubs, eToro will gain global exposure through an extensive range of marketing opportunities including matchday LED boards, player access, tickets and digital rights.
Iqbal V. Gandham added: "Today's announcement is the first small step on a long road to football fully embracing blockchain technology. Education will be key so that industries can understand the potential and so getting global exposure through these Premier League clubs represents a great opportunity to raise awareness.
"Blockchain brings transparency, which means it can improve the experience for everyone who loves the 'beautiful game'."
Fran Jones, Head of Partnerships, Tottenham Hotspur F.C. said: "At Tottenham Hotspur we are committed to technology and innovation and as such we're excited to welcome eToro as a partner in a category that is developing at a rapid rate."
Paul Barber, Chief Executive, Brighton & Hove Albion F.C. said: "At Brighton we pride ourselves in being at the forefront of bringing new technologies and new ideas to football. We're excited to welcome eToro as a partner that can help us better understand the true potential offered by blockchain."
Barry Webber, Commercial Director, Crystal Palace F.C. said: "Blockchain technology is bringing exciting new opportunities to all areas of business sectors and we are delighted to welcome eToro as a partner so we can explore its potential in football."
Jonathan Gregory, Commercial Director, Leicester City F.C. said: "We are pleased to welcome eToro to the Club as an Official Partner, it is exciting to be working with such an innovative industry leader. Much like Leicester City, eToro is an ambitious brand with a significant global reach and we look forward to working together throughout the season."
David Thomas, Commercial Director, Southampton F.C. said: "We are extremely pleased to be welcoming eToro as a club partner. We look forward to working with them and learning more about the potential that cryptocurrency and blockchain technology can have in football."
As a global multi-asset platform, eToro empowers people to invest by giving them access to the financial instruments they want. The company has created a global community of more than ten million registered users who share their investment strategies and anyone can follow the approaches of those who have been the most successful. With eToro, investors can hold commodities, stocks, ETFs and of course cryptoassets such as Bitcoin and Ethereum, alongside thousands of other financial instruments all in one portfolio. In this way, eToro provides a bridge between the old world and the new. eToro believes that in the future all assets will be tokenised and crypto is the first step in this journey.
About eToro: 
eToro empowers people to invest on their own terms. The platform enables people to invest in the assets they want, from cryptoassets to stocks and commodities. eToro is a global community of more than ten million registered users who share their investment strategies and anyone can follow the approaches of those who have been the most successful.  Users can easily buy, hold and sell assets, monitor their portfolio in real time, and transact whenever they want.
eToro is regulated in Europe by Cyprus Securities and Exchange Commission and regulated in the UK by the Financial Conduct Authority.
Cryptocurrencies are a highly volatile, non-regulated and are not appropriate for all investors. Trading cryptocurrencies is not supervised by any EU regulatory framework. Your capital is at risk
About blockchain technology & cryptoassets
Blockchain is a transaction-recording mechanism that comprises of batches of validated transactions called 'blocks' which are chained together in a way that ensures a very high level of data integrity. It is a decentralised ledger that allows transactions to be made without the need for a middle man. The technology enables cryptoassets to work.
Cryptoasset is an all-encompassing term which isn't limited to cryptocurrencies. Cryptocurrencies are a subset of cryptoassets. The most well-known cryptocurrency is bitcoin, and its price is often used as the benchmark against which other cryptocurrencies are measured.
Tapping into Telegram: Bitcasino launches industry-first log in and SOC coin integration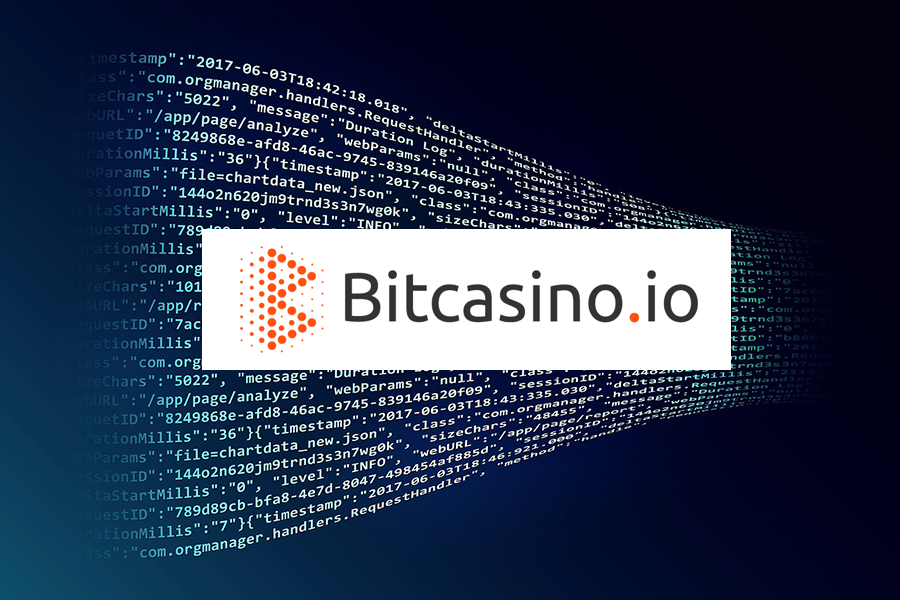 Reading Time:
2
minutes
15th August, 2018 – Leading online Bitcoin-led casino, Bitcasino.io, has again improved its customer experience with the integration of an industry-first Telegram social media log in and cryptocurrency SOC coin.
The innovative casino's Telegram social media log in offers players a quick and seamless sign-in process, opening its offering to more than 200 million monthly active Telegram users in the process.
An impressive testament to Bitcasino's mantra of fun, fast and fair, the feature was introduced on site within just a few days of Telegram announcing the ability to add the log in function.
The addition comes after iGaming pioneers the Coingaming Group, Bitcasino's operator, unveiled a unique and streamlined Telegram bot.
The bot, which has already proved popular among players on Bitcasino's partner website Sportsbet.io, allows players to place bets directly through the popular instant messaging service.
Renowned for its customer-centric casino, Bitcasino.io also announced that SOC coin, the dedicated cryptocurrency of popular football app All Football, will now be accepted.
The All Football app provides the very latest news and statistics from the world of football to an impressive global audience of over five million international users on its English-language version alone.
The addition of SOC coin means players are now able to deposit, wager and withdraw in Bitcoin, Ethereum, Euro and SOC coin across both Bitcasino.io and Sportsbet.io.
Tauri Tiitsaar, Head of Casino at Bitcasino.io, said: "We're proud to have been able to deliver two exclusive features in such a short time-frame for our customers.
"This double integration will allow millions more players to access our full range of casino content, which includes a wide-range of slot and table games, and we're looking forward to welcoming them to our casino."
About Bitcasino
Founded in 2014, as part of the Coingaming Group, Bitcasino is a leading bitcoin-led casino operator.
Bitcasino has an expansive, quality casino product featuring more than 1,400 games, including slots, table games and live dealer casinos from some of the industry's leading suppliers. These are hosted on its proprietary platform, developed by leading designers and software engineers to create the ultimate user experience for players.
Bitcasino prides itself on its enjoyable and trustworthy casino and gaming service, with withdrawal times of around 1.5 minutes amongst the fastest in the industry and cutting-edge security measures in place.
For more information about Bitcasino, please visit https://bitcasino.io.
Find us on Facebook @bitcasino.io
Statement From Calvin Ayre and CoinGeek About Bitcoin Protocol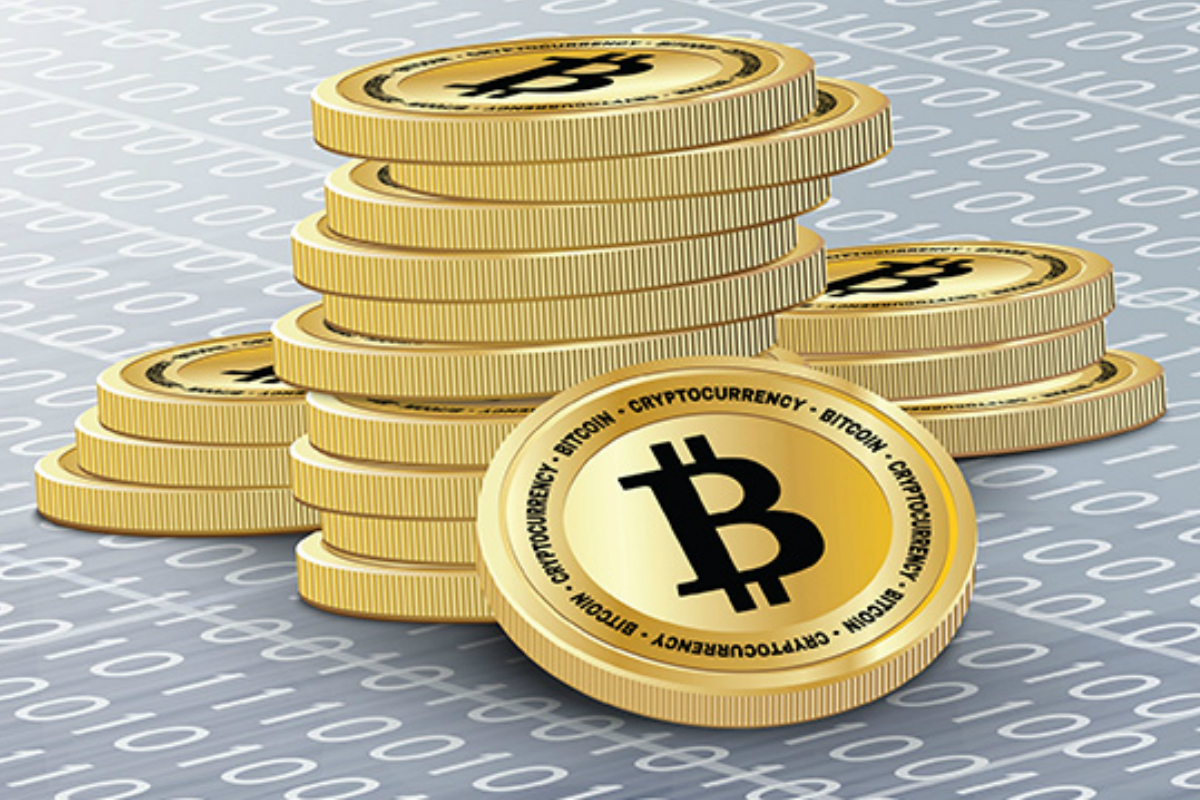 Reading Time:
3
minutes
LONDON, August 13, 2018 — CoinGeek is committed to global success of the original Bitcoin (now restored in the form of Bitcoin Cash BCH), and that requires restoring the Bitcoin protocol to its original design. Once restored, the Bitcoin protocol should be locked so that businesses and developers around the world can reliably build on top of it – just as they do on the Internet protocol. This will help professionalize the Bitcoin ecosystem to enable its next stage of growth.
In keeping with these goals, here is a statement of consensus changes that CoinGeek, as a significant miner, will support in the November 2018 protocol upgrade:
Continuing the program to re-enable the original set of op codes. Specifically for November, CoinGeek supports re-enabling: OP_MUL, OP_LSHIFT, OP_RSHIFT and OP_INVERT
Removing the current limit of 201 op codes per script
Raising the maximum block size to 128MB
We note that additional changes have been proposed by several implementation teams that are not part of the original Bitcoin protocol. We will not support the following changes or commit our hash power to running software that implements them:
OP_DATASIGVERIFY
Canonical transaction ordering (We are committed to investigating the removal of topological ordering as a potential barrier to scaling but this requires more detailed examination)
In the longer term, CoinGeek will continue to support only consensus changes that restore the original Bitcoin protocol, and those that may be demonstrated as absolutely necessary to meeting the goal of massive on-chain scaling to terabyte+ blocks.
This can be broadly summarized as removing all of the artificially imposed limits and restoring previously-disabled functionality where safe to do so. Limitations on protocol parameters such as block size should be determined by miners in a competitive spirit. The natural tension between the economic incentive to handle unbounded limits and the technical challenges to doing so are how we envisage Bitcoin miners governing these limits. Investment equals competitive advantage. As we previously announced, CoinGeek believes in miner choice, and a healthy competitive marketplace for miners.
Non-consensus changes:
CoinGeek is committed to enabling massive on-chain scaling and safe instantaneous Bitcoin transactions. As such, we will be encouraging the non-consensus changes that meet these requirements. Specifically, we encourage the following:
Remove transaction relay delays.
Plug-in transaction selection and quotation modules to enable miners to control fee policies more easily. e.g.

Free or cheaper fees for transactions that either shrink or do not expand the UTXO set.
Storage or computational cost based fee calculation.

Implementation of a secondary transaction cache to allow double spend monitoring for transactions that don't meet a miner's acceptance policy. This mechanism is dependent on the principle of 0-conf transactions being considered a premium service with stricter requirements over and above those of transactions where instant acceptance is not a requirement.
Additionally, in order to facilitate safe 0-conf transactions, CoinGeek will encourage and support development of a comprehensive technical roadmap to deliver all of the tools necessary for demonstrably safe 0-conf transactions.
CoinGeek will continue to use its resources to support the original vision of Bitcoin, and invites other miners to take these same positions. Miners invest significantly to maintain the Bitcoin BCH network with their hash, and should make their voice heard on these issues to ensure the global growth of Bitcoin.
If this path is not followed Bitcoin will not ever be able to fulfil its destiny as a peer to peer Electronic cash system for the world. If Bitcoin is not used for this purpose then then Bitcoin will not be viable economically for miners in the future and the economic freedom associated with this will not happen for the world's most vulnerable and the Cambrian explosion of innovation will not happen on top of Bitcoin as intended. If this path is followed the world benefits and competitive Miners prosper. CoinGeek's suggested path is in the best interest of all Enterprise level mining operations and we welcome working together to support this now.
CoinGeek also wants to announce: that we have designed a super energy efficient, next generation ASIC chip design that will be released later this year. This Chip will be optimized for Enterprise level mining on Bitcoin using the original Satoshi Protocol. We will have a booth demonstrating this at the CoinGeek Week Conference last week of Nov in London and invite all miners to join us in planning for the future of this industry at this event.
Miners drive road maps in this space, so let's drive this together!
NB: Details on CoinGeek Week in London this November & how to join the (free) bComm Association.