Yggdrasil to enter Czech Republic with Tipsport gaming deal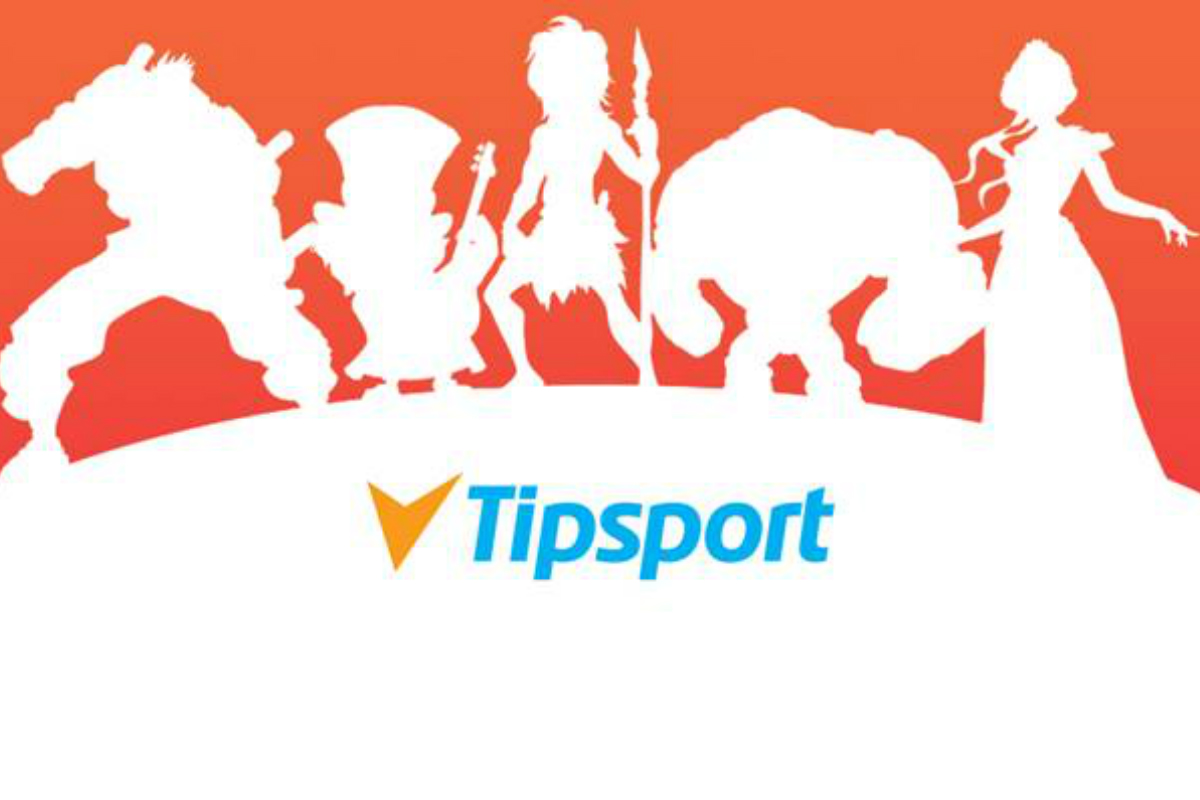 Reading Time:
2
minutes
Innovative gaming supplier to enter new market for the first time after partnering with the country's largest operator
13 August, 2018 ­­– Yggdrasil is set to make its debut in the regulated Czech Republic igaming market after agreeing to supply leading brand Tipsport with its portfolio of innovative, high-quality casino games.
Tipsport is the country's largest betting and gaming brand, with more than 1,000 retail outlets and a rapidly growing online offering that will now feature some of Yggdrasil's slot games, including latest releases Vikings Go To Hell and Tut's Twister.
The leading Czech operator will also use Yggdrasil's unique in-game promotional tool BOOST® that enhances player experience via in-game tournaments, cash races and missions.
Yggdrasil games are expected to go live in the Czech Republic with Tipsport in the coming months, in full compliance with the Czech Republic's requirements.
The Czech Republic's online regulated market came into force on 1st January 2017, following the introduction of a new Gambling Act. The market generated €1.58 billion in gross win in 2017 with online contributing €380 million of that total, according to H2 Gambling Capital data.
Yggdrasil's games are live in a host of regulated and newly regulated markets including the UK, Italy, Estonia, Latvia, Belgium and Denmark, with its games due to imminently launch in Spain, alongside Czech Republic.
Fredrik Elmqvist, CEO, Yggdrasil, said: "In February this year we signed a deal to enter Spain, one of Europe's fastest-growing and most exciting jurisdictions, and today we're announcing our entry into the Czech Republic with leading brand Tipsport.
"As part of our long-term strategy we are committed to expanding our regulated market footprint. If we feel an environment is right for our leading games and promotional tools, then we will enter it with the best possible partners. We're exctited to be going live with Tipsport and fostering a long-term partnership."
Jakob Lorentzon, Head of Online Casino, Tipsport, said: "We are delighted to be partnering with such an innovative and dynamic business as Yggdrasil. Their games perform very well in regulated markets and we are very much looking forward to offering them to our large and expanding customer base."
About Yggdrasil
Yggdrasil is a provider of superior online gaming solutions for igaming operators. The business was founded in 2013 and has since emerged as one of the industry's most respected and acclaimed suppliers. The business model is highly scalable and covers three product verticals Casino Slots, Table Games and Bingo, in addition to the business verticals Yggdrasil White Label Studios, YGS Masters and Yggdrasil Dragons. Yggdrasil has since its inception embarked on a solid growth trajectory enabled by a strong corporate culture focused on innovation, creativity, quality and technology leadership. Yggdrasil is headquartered in Sweden and has offices in Malta (operational HQ), Poland and Gibraltar.
About Tipsport
Tipsport is the leader on the Czech market of sports betting. Established in 1991 as a regional player with one branch only, Tipsport quickly became an international holding company and the major bookmaker in Central and Eastern Europe. Today, 3,000 employees work for Tipsport and Chance brands in the Czech Republic, and Tipsport brand in Slovakia. With overwhelming majority of bets being placed online, the company's main focus is technology. Thanks to its unique, in-house solutions, Tipsport is No.1 sports betting operator in the Czech Republic and one of the major players in the sports betting industry in Europe.
Merkur Sportwetten Rebrands Totolotek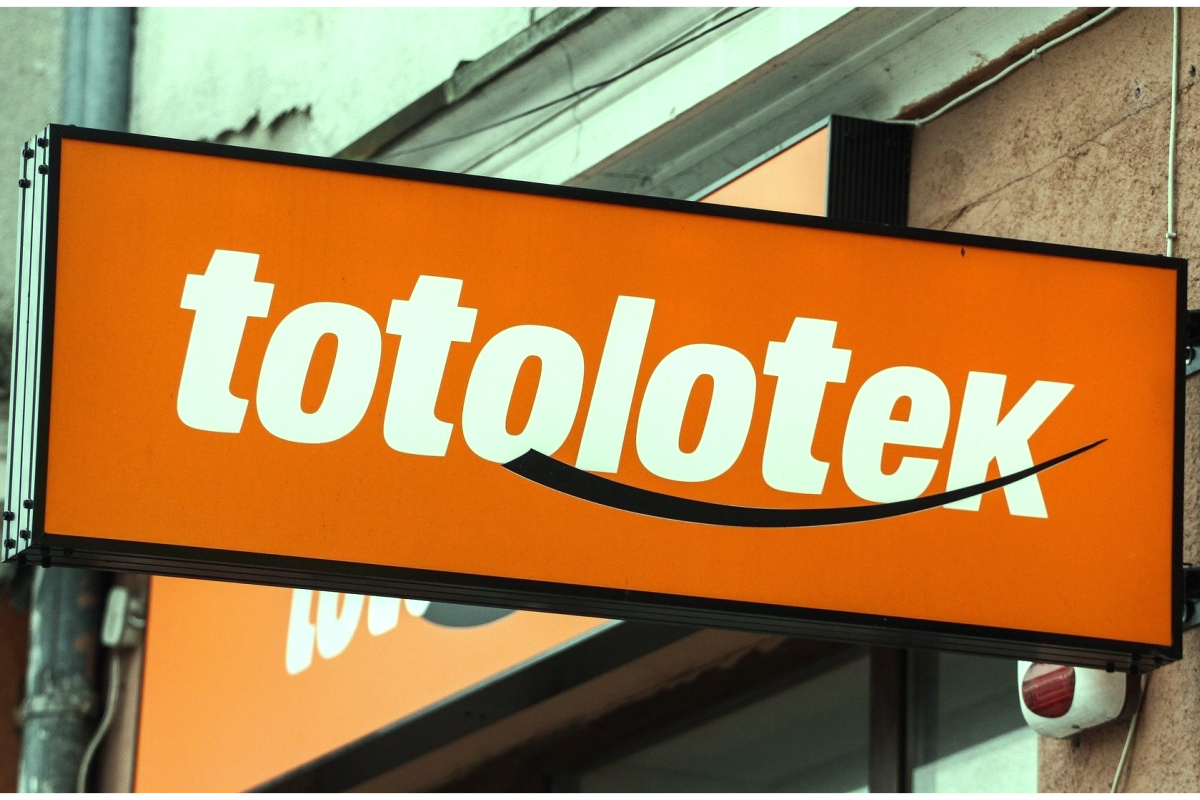 Reading Time:
1
minute
Merkur Sportwetten GmbH has started its expansion in the Polish online gambling market by rebranding its newly acquired Polish sports betting provider Totolotek. Totolotek has been a part of Merkur since April 2019.
"Totolotek is one of the most renowned sports betting providers in Poland. By integrating Totolotek into our company structure, we want to further advance its success and sustainably strengthen its position in the market. We are convinced that we will succeed in doing this with our innovative products and by drawing on our experience and financial strength," Niko Steinkrauß, MD of Merkur Sportwetten said.
The Totolotek betting shops in Warsaw are now shining with the laughing MERKUR sun as a widely visible trademark. The shops were fitted out with high-quality "Made in Germany" betting terminals. All Totolotek stationary points of sale will be branded in the new Merkur look before the European Football Championship in 2020.
Totolotek's online presence has also been revamped so that Merkur sports betting can be experienced at any time and any place. The highlight of the new www.totolotek.pl website is its user interface. All of the betting options can also be called up conveniently and securely using the Totolotek app for Android smartphones.
"Such an extensive modernisation as the one undergone by Totolotek has never before taken place in the Polish sports betting market! The great commitment of our parent company is paying dividends: The response from our customers is overwhelming, both in the betting shops and online," Adam Lamentowicz, CEO of Totolotek said.
EGT Interactive Enters in Hungary's Online Gaming Market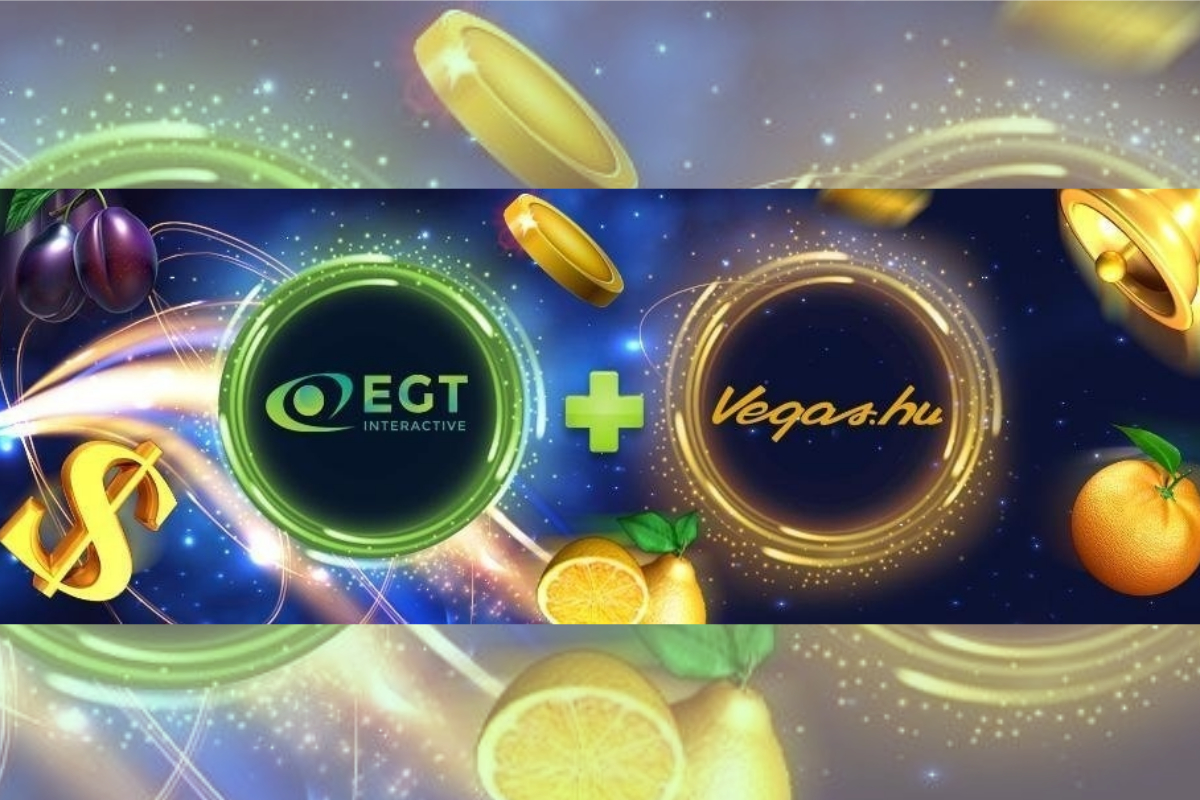 Reading Time:
1
minute
EGT Interactive has entered in the online gaming market of Hungary. The most appreciated EGT Interactive games are now accessible to players of LVC in their online casino – www.vegas.hu.
"As a natural continuation to our long-term partnership in the land-based field, we are extremely excited and looking forward with great expectations to this collaboration that naturally closing the circle for the players. Providing the same portfolio of EGT games to LVC's base of customers in the land-based, as well as in their online casino, is one of our biggest advantages. This deal also strengthens our presence in Europe and is a continuation of the ongoing policy for expansion in new markets," Todor Zahariev, MD of EGT Interactive said.
The players of vegas.hu can enjoy the attractive RTP strategy of the first 20 games that keeps the player longer in the game, which along with the sleek graphics and the high execution quality of the video slots, are the features that make EGT Interactive games stand out and build a strong base of fans worldwide.
"We are delighted to enter a new phase of our cooperation with EGT Interactive, with the introduction of their video slots to vegas.hu, the first licensed online casino in Hungary. We work tirelessly to ensure that our players get the best possible service, and therefore we are planning to launch additional games in the near future," Béla Zsolt Orbánhegyi, the Online Operations Director of vegas.hu said.
CEEGC2019 Speaker Profile (Czechia): Jan Řehola (Director at IFGR and Partner at PS Legal)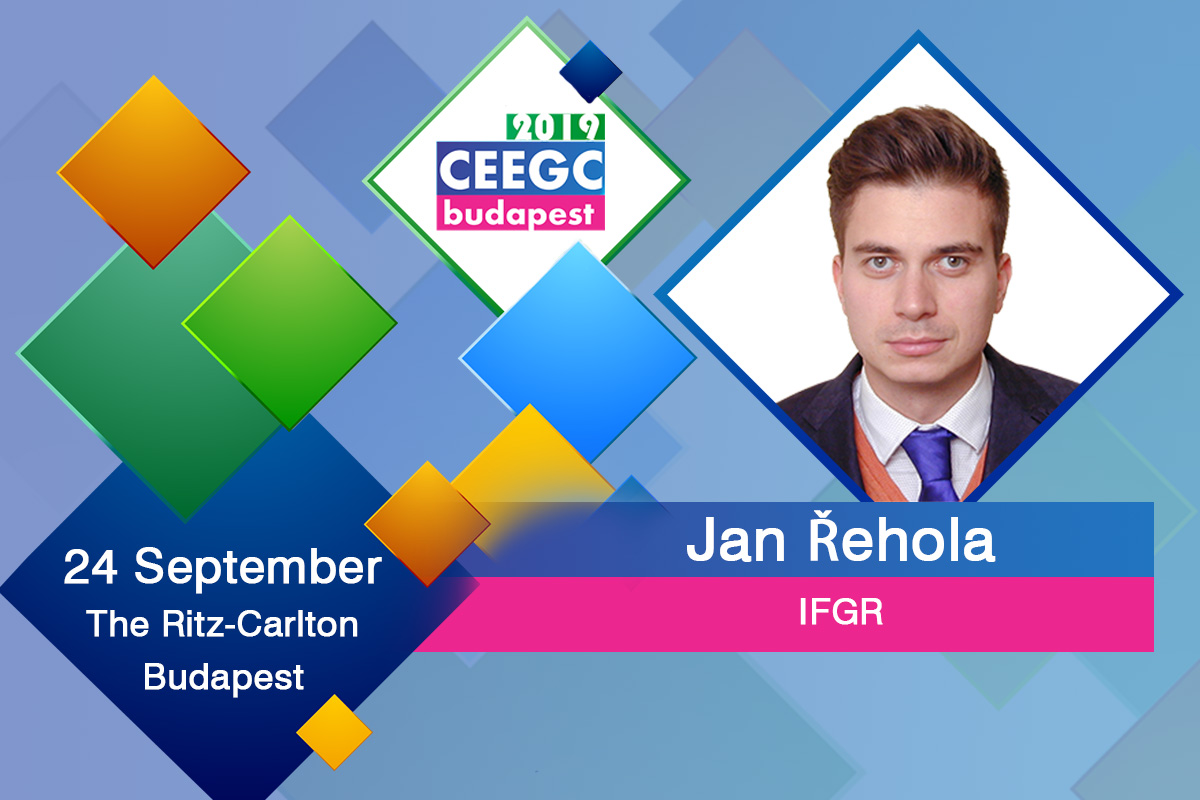 Reading Time:
3
minutes
Director of platform which brings together the majority of legal gambling operators in the Czech Republic, testing laboratories and game systems and games manufacturers to give a briefing about the jurisdiction at CEEGC 2019 Budapest.
The Czech gambling industry briefing will be part of the "Regulated Central and Eastern European jurisdictions" compliance panel discussion at CEEGC2019 and will be joined by leading experts with extensive experience in the region. The panel discussion is important for operators and service providers who can have a direct impact on the market or harvest from their investments.
The briefing about the Czech jurisdiction will be presented by Jan Řehola (Director at IFGR and Partner at PS Legal), who will share the insights he has on the tax regime and recent licensing procedures.
The 4th edition of the yearly Central and Eastern European Gaming Conference will take place on the 24th of September at the Ritz-Carlton Budapest, and provides a unique opportunity of learning and networking with the gambling industry in the CEE and Balkans region via the CEEGC platform which is committed to bringing together industry shareholders and government officials from the region on a yearly base.
Register here or View the Agenda!
About Jan Řehola
Jan Řehola has over eight years of experience in the gambling field, both from the public and private sector.
He holds a Master's of Law from Charles University in Prague.  Jan worked for four years for the Ministry of Finance – the Czech gambling regulator; firstly, as a Head of the Legal Unit and later, as a Director of Gambling Department.  In his work for the Czech gambling regulator, Jan was responsible for all gambling policy issues, including the drafting of new legislation, the issuing of gambling licenses and cooperation with other European regulators as a member of the European Commission Expert Group on Online Gambling.
After leaving the Ministry of Finance in 2014, Jan became a member of Petroš Sedláčková Legal and co-founder of the consultancy company BetOnSkill Consulting, a full-service international gaming consultancy.
Jan is also a member of the Chamber of Commerce of the Czech Republic and its special section "Czech Chamber of Lottery Industries".
More about the Institute for Gambling Regulation (IFGR)
The platform brings together the majority of legal gambling operators in the Czech Republic, testing laboratories and game systems and games manufacturers. It currently has 31 members, including 4 partner associations, through which other operators are members. The most important Czech operators and manufacturers such as Tipsport, Fortuna, E-gamming, Kajot, Apollo, as well as foreign manufacturers and testing laboratories such as Microgaming, GLI, and BMM are among its members today.
The primary objective of the IFGR is to participate in the conceptual development of gambling operation in the Czech Republic and to become a respected partner of a regulator and other public authorities that are active in the field of gambling for expert discussion during the creation of regulation. The Deputy Finance Minister, responsible for gambling regulation, took part in the IFGR's founding meeting and endorsed this idea.
The main means of achieving this goal will be not only participation in planned regular meetings with a regulator's representatives, but also the IFGR's participation during the development of gambling legislation, interpretative statement, methodologies, standards, and preparation of analyses and studies on the assessment of impacts of gambling regulation.
IFGR has been given the status of a comment place of relevant ministries and authorities in the process of drafting new legislation in this field.
Any gambling operation license holder in the Czech Republic, a testing laboratory with authorization for expert assessment from the Ministry of Finance and game systems and games manufacturer can become a member.
The platform is divided into five sections according to its focus, namely Lotteries, Fixed-odds Betting, Technical and Live Game, Authorized Persons, and Game Systems Manufacturers.
The sections are headed by their managers, most of whom are former officials of a Czech regulator. The Director of the IFGR is Jan Řehola, former director of the Gambling Regulation Division, the managers of the sections are Václav Ulrich, former deputy head of the Licensing Procedure, and Petra Razím Ďurovičová, former head of the Administrative Procedure Department.
IFGR has an established website (www.iprh.cz). The advantage of membership is, among other things, the private part of the website, where members can find materials on the issues currently addressed, the Newsletter, summarizing information on the statements published by the Ministry of Finance and by the Customs Administration, FAQs, minutes of meetings and other material.
Members can also use the current very popular method of training, that is webinars, on topics currently addressed.
IFGR organizes quarterly meetings of the individual sections to discuss current gambling issues.
Make sure that you are among the delegates of CEEGC Budapest this year for a new and engaging format that is going to increase the engagement and interaction of the attending delegates.
Register here or View the Agenda!
Browse the official event website for more details: www.ceegc.eu