IMGL MasterClass™ – "Advertising for gambling – a new minefield for operators" will be held in Ljubljana this fall at EGC2018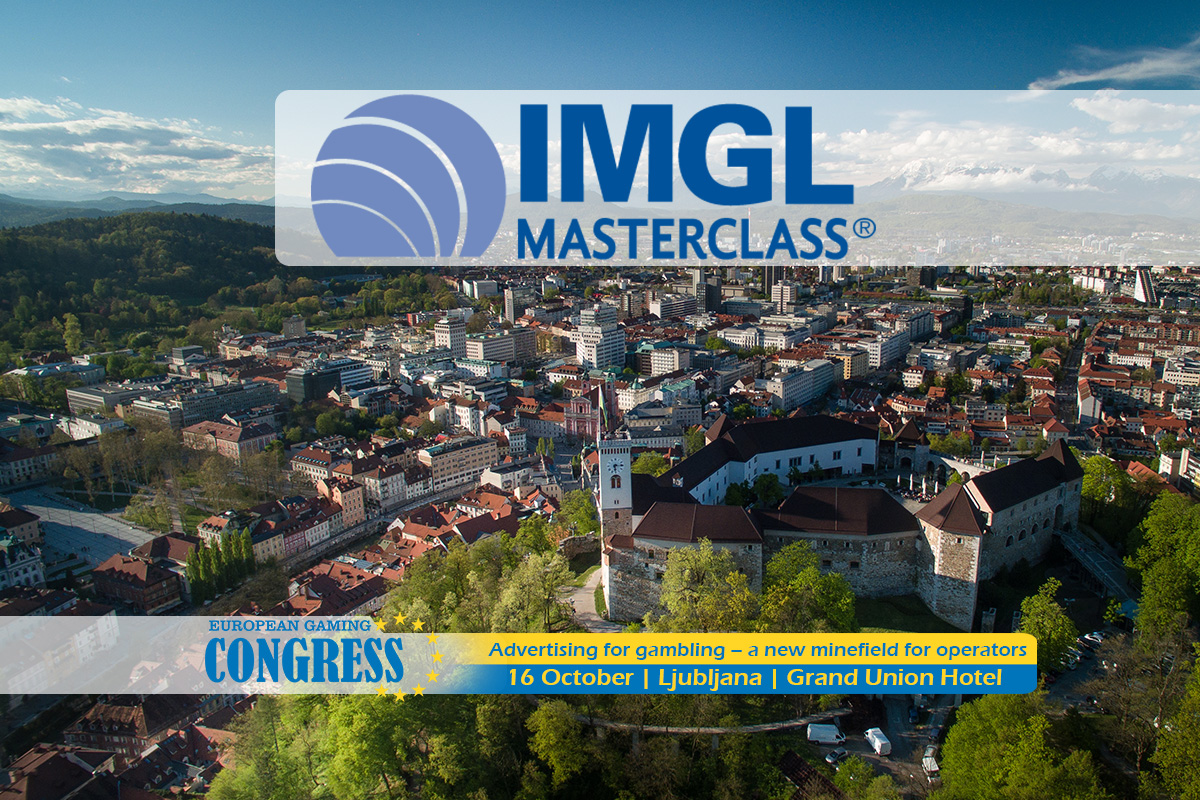 Reading Time:
3
minutes
Ljubljana – 28 August 2018 – We are honored to announce a special IMGL MasterClass™ which will focus on delivering vital information for gambling operators who are facing more and more concerns when it comes to advertising their brands in regulated markets.
The special panel discussion will gave important insights on the dos and don'ts which will shape the industry's future when it comes to brand advertising and commercials.
The "IMGL MasterClass™ – Advertising for gambling – a new minefield for operators" panel discussion will be held during our inaugural European Gaming Congress in Ljubljana, which takes places on the 16th of October at Grand Hotel Union, Ljubljana.
Tickets are available at a discounted rate until the beginning of October and are limited to 100 seats. Please follow this link and reserve your seat!
The IMGL MasterClass™ in Ljubljana is specially designed and reflects the recent regulatory updates across some important European jurisdictions, such as Italy and the UK.
As it reported across multiple industry media outlets, this August, the Italian government has published its Dignity Decree, the official law that bans all forms of gambling advertisements, in the country's Official Gazette. This is a mandatory requirement after its successful passage in the government. The gambling-related matters in the decree is mostly related to advertising, the distribution of slot machines around the country, and measures for reducing gambling addiction among Italian consumers of both land-based and online gambling products.
According to industry stakeholders, the new regime would not help Italy reduce the number of gambling addicts and people with problem gambling behaviour, but would rather have a counterproductive effect that would result in the growth of the black market.
Such is the case in the UK as well, where the UK's Gambling Commission has also released a new set of updated rules regarding advertising, which are more stringent and tougher than the older set of rules. The new rules are set to come into effect from October 31 this year. The new rules empower the commission to sanction operators who break advertising rules and even impose fines.
Gambling companies will also face action for advertising failings by third-party affiliates, while the commission can also punish operators that send "spam" marketing emails or texts.
The IMGL Masterclass will focus on bringing the lastest information about responsibility as well as liability for different advertising channels. The panel discussion is highly awaited and it is a must-attend for operators. Given the fact that for example, operators were fined for advertising conducted by their affiliates, great caution is required. The total ban by Italy bears the risk to set an example for other jurisdictions. What are the solutions that can be found for the gambling industry to avoid high risks and excessive restrictions on advertising? Make sure you attend this MasterClass in Ljubljana.
You can view the full agenda on the following link.
Already confirmed speakers of the panel are Quirino Mancini (Tonucci & Partners) and Chris Elliott (Wiggin). The panel will be moderated by Dr. Joerg Hofmann (MELCHERS Law)
Make sure you register your seat in time to benefit of the great lineup of speakers that will share their knowledge for operators and industry connected companies about France, Spain, Italy, Malta, Portugal, Slovenia, Austria, Croatia, Serbia, Montenegro, Greece, Bosnia and Herzegovina, Liechtenstein, Monaco, Netherlands and Belgium.
Full detail about the event can be found on the official website of the event: https://europeangamingcongress.com/
About the IMGL MasterClass™
The IMGL Masterclass is a conference format offered by the IMGL at international gaming events, including trade shows and conferences organized by others. IMGL provides the content and the expertise of our esteemed members and invited panelists – who share their knowledge with participants of the conference, network with each other, and enter into discussions on how to shape the future of gaming law on an international scale.
The IMGL Masterclass panelists include gaming experts — regulators, attorneys, industry executives, and educators — providing guidance regarding evolving issues in the gaming industry that are of interest to legislators, regulators, and others in the industry. Effectively, the IMGL Masterclass provides a platform beyond the yearly IMGL conferences for bringing together leading experts in the industry, legal advisers, and regulators in our global network.
IMGL Masterclasses stand for high-level discussions and interchange among experts. They strive to present only the best quality speakers and moderators — and the most up-to-date and relevant content in the IMGL Masterclass panels.
More details about IMGL can be found on the following website: https://www.imgl.org/
Playson to give expert insight on compliance and innovation at CEEGC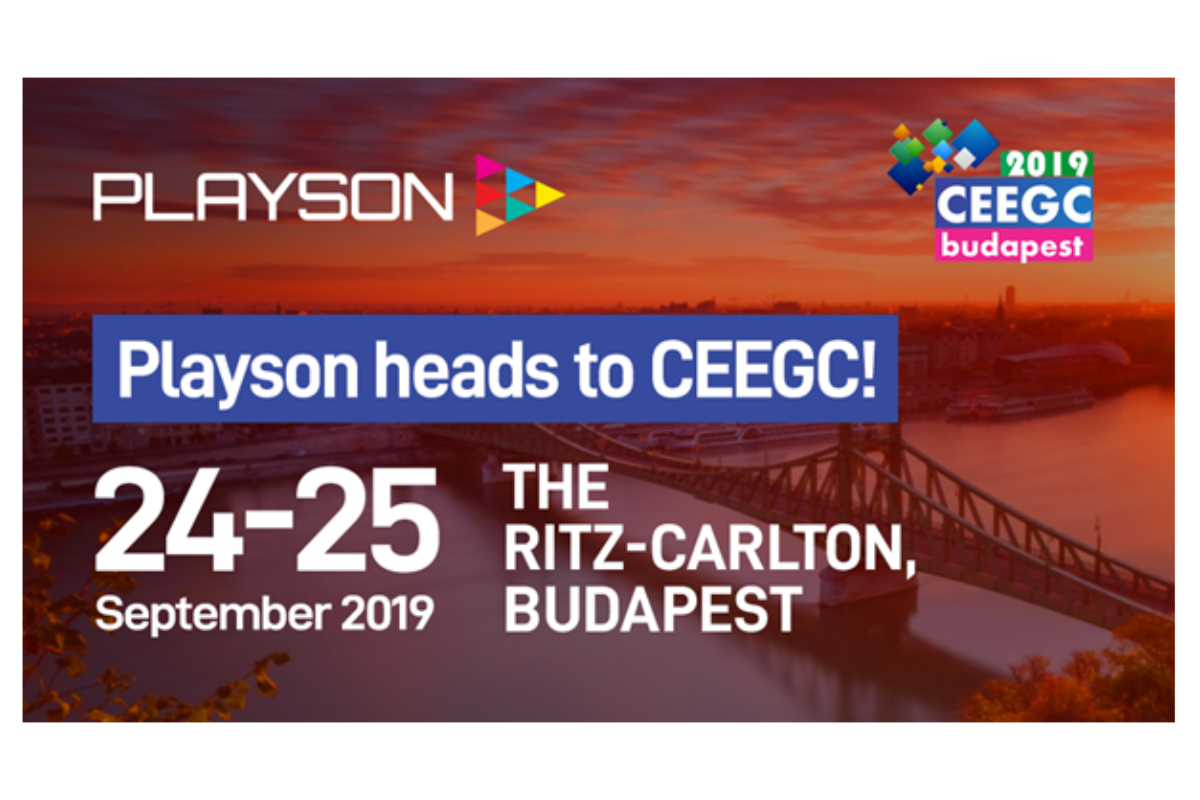 Reading Time:
1
minute
General Counsel of Playson to discuss importance of agility in Budapest
Playson's General Counsel, Andrei Andronic, is set to provide his insight alongside industry peers into how companies can thrive within stricter regulated markets at the upcoming Central and Eastern European Gaming Conference (CEEGC).
Andronic, who has extensive experience in both compliance and corporate law, will be joining the panel discussion "Compliance Versus Innovation" at the conference in Budapest taking place on Tuesday 24th September.
He has been instrumental in important strategic moves made by Playson this year, including the granting of a Class II Licence in his home country of Romania.
At CEEGC, the General Counsel will discuss why becoming more flexible in today's marketplace of increased compliance will be the key for future success.
Andronic will be joined by Playson's commercial team at CEEGC, who will be on hand to discuss the company's popular suite of titles with delegates.
Andrei Andronic, General Counsel at Playson, said: "Playson takes the topic of compliance very seriously and I'm looking forward to speaking at CEEGC in Budapest on a subject that I find fascinating.
"Not only will it be great to give my thoughts on the subject and what the future holds for the industry, but it will be very interesting to hear the opinions of the other well-respected speakers that I'll be sharing the stage with."
About Playson:
Playson is a leading content development firm emerging into the regulated European marketplace. With a portfolio of 60+ HTML5 Omni-Channel games, offices in Malta and Ukraine and licenses from the UKGC, ONJN and MGA, Playson is well positioned to meet the needs of the most discerning eGambling operators.
Chief Counsel of Malta Gaming Authority to take part in the fireside chat with Dr. Simon Planzer at CEEGC2019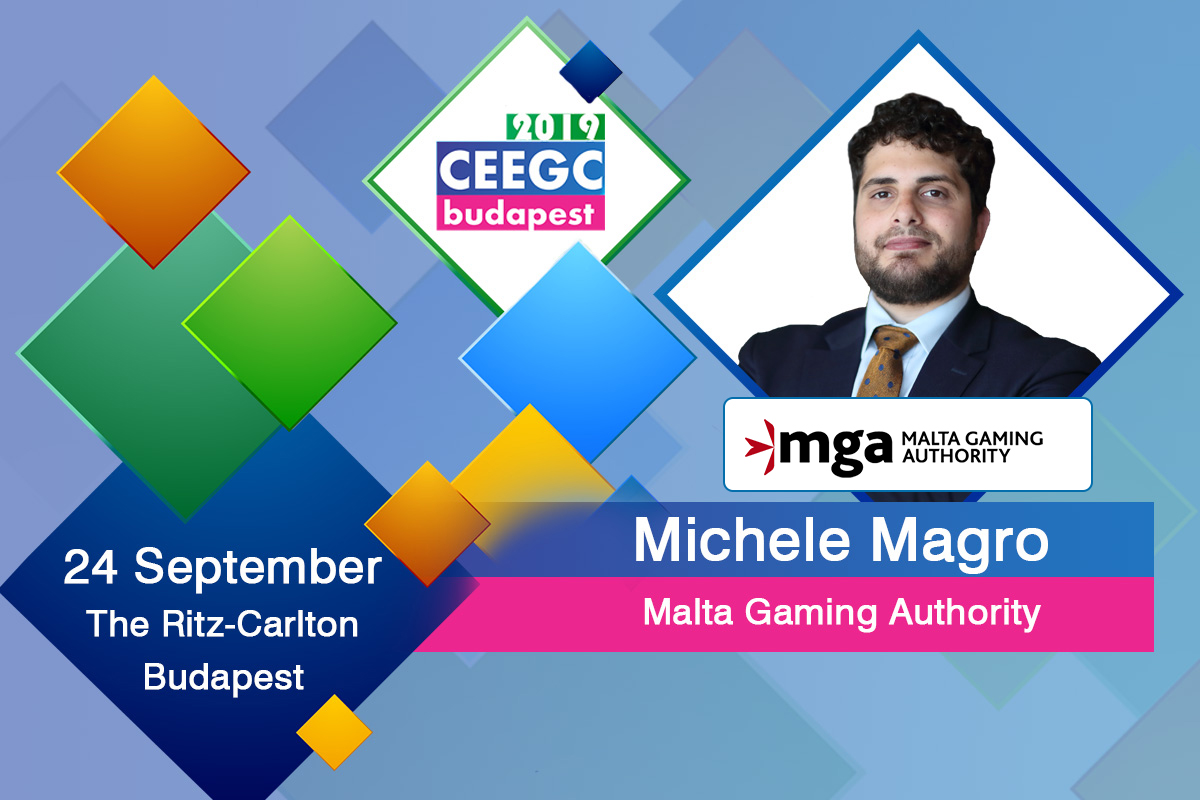 Reading Time:
2
minutes
Chief Counsel – Policy & International Affairs for the Malta Gaming Authority to take part in a fireside chat during CEEGC2019!
Fireside chats provide a great alternative to the traditional presentation format and they are increasingly popular among our conferences. It can already be called a fixed element in our agendas. If you're looking to catch a unique and much more personal discussion, this is a session format worth attending.
During the 4th edition of CEEGC Budapest, we are hosting a fireside chat which is moderated by Dr. Simon Planzer, who has the unique opportunity to interview live the Chief Counsel – Policy & International Affairs for the Malta Gaming Authority, Michele Magro.
Michele is the Chief Counsel – Policy & International Affairs for the Malta Gaming Authority, he is a lawyer by profession and has worked at the regulator for over 7 years, principally within the Legal Directorate. Michele is the Chairman of the MGA's Supervisory Council and a member of the Executive Committee. Michele is also Secretary to the Board of the Gaming Regulators European Forum (GREF).
Given the high standard which was set by the Malta Gaming Authority, the fireside chat is among the top awaited sessions at CEEGC Budapest.
CEEGC 2019 takes place on the 24th of September at the Ritz-Carlton Budapest and offer the unique opportunity of learning and networking with the gambling industry in the CEE and Balkans region via the CEEGC platform which is committed to bringing together industry shareholders and government officials from the region on a yearly base.
Browse the official event website for more details: www.ceegc.eu
PLANZER LAW announced as European Regulatory Sponsor at CEEGC2019 Budapest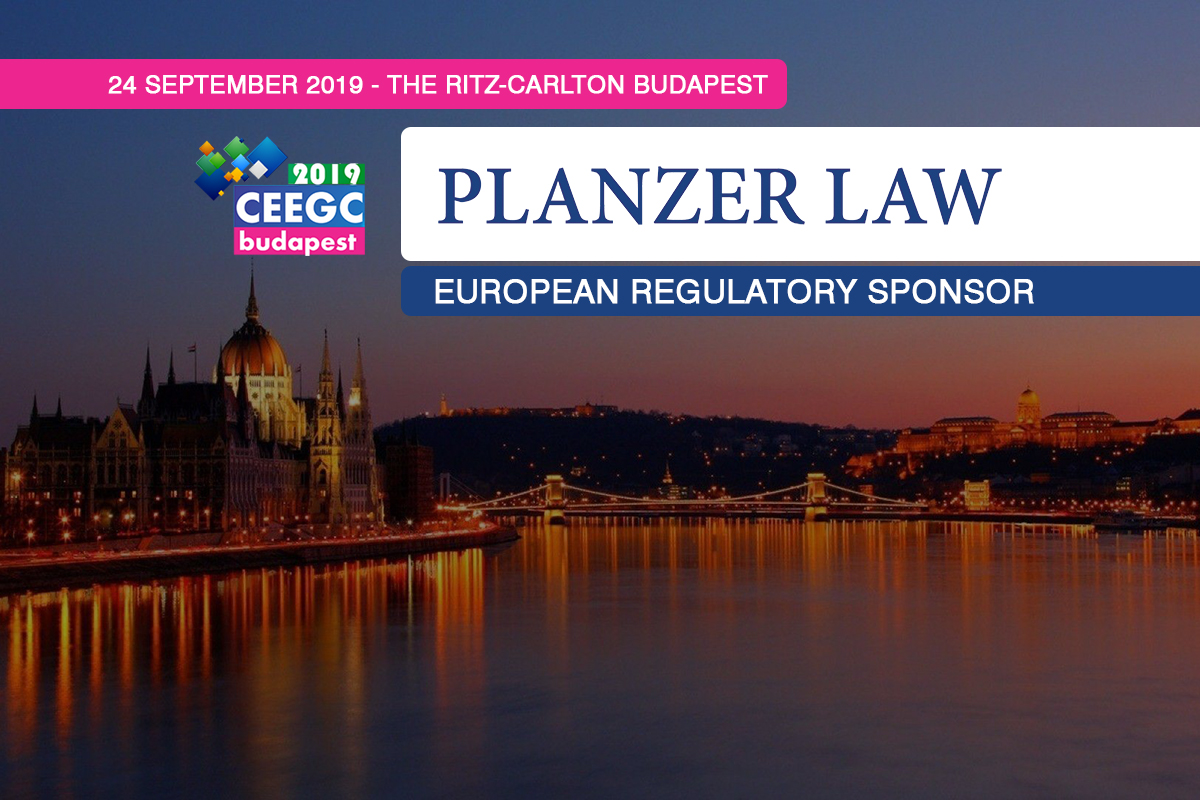 Reading Time:
2
minutes
The 4th edition of CEEGC Budapest is recording unprecedented interest from the industry and confirms 14 sponsors.
It is a pretty high number for a boutique-style conference and it seems that the 2019 edition which takes place on the 24th of September at The Ritz-Carlton Budapest is once again bringing together the largest names of the industry.
Among the esteemed sponsors, we are honored to announce the support of PLANZER LAW as European Regulatory Sponsor! You can meet their team at the conference, so don't forget to register!
"We are honored to announce again the sponsorship support of PLANZER LAW and also have the opportunity to welcome Dr. Simon Planzer in Budapest. He has supported our events with his network and expertise from its early days. Central and Eastern European Gaming Conference and Awards is the must-attend conference in the region and in 2019 even more, companies are understanding the mission of the event. We look forward to welcoming many delegates in Budapest and are keen to hear the insights that our European Regulatory Sponsor will bring to the event." stated Zoltán Tűndik, Head of Business at European Gaming Media and Events.
"It is a pleasure to continue our support for the Central and Eastern European Gaming Conference and Awards. It is also an expression of our recognition of the organizers' hard work. Within only four years, European Gaming Media and Events have established this event as a leading and well-noted gaming conference in Central Eastern Europe. 
Gaming and e-sports companies are facing a complex, challenging and ever-changing regulatory landscape in Europe. In these difficult waters, the conference topics proof to be very topical. Notably, we will discuss regulatory developments in the DACH gaming region including Liechtenstein and the hottest issues in esports. And of course, I am much looking forward also to my Fire Side Chat with the Maltese regulator", stated Dr. Simon Planzer, Partner at PLANZER LAW.
Make sure you take advantage of this unique opportunity of learning and networking with the gambling industry in the CEE and Balkans region via the CEEGC platform which is committed to bringing together industry shareholders and government officials from the region on a yearly base.
Browse the official event website for more details: www.ceegc.eu
About PLANZER LAW
PLANZER LAW is a boutique law firm specializing in gaming, entertainment, and online businesses. Its team notably provides strategic, regulatory and legal advice on all matters relating to EU and Swiss gaming regulation as well as business development into new markets. Clients profit from an unrivaled global network and highly specialized expertise.
Dr. Simon Planzer, founding partner of PLANZER LAW has recently received the recognition from Chambers & Partners and has been listed as a global gaming law expert. Clients and firms across many practice areas and geographies have trusted Chambers' research for nearly 30 years.
Dr. Simon Planzer, founder of Planzer Law, is endorsed by interviewees (Chambers & Partners) as "absolutely excellent" and "the top Swiss lawyer" for gaming. He is actively involved in the shaping of gaming regulations in Switzerland, regularly interacting with the authorities, as well as providing regulatory advice to private clients. Based in Zürich, he is additionally active representing fantasy sports companies.
Earlier this year, PLANZER LAW has been nominated in the "Best Regulatory Lawyer or Law Firm of the Year" award at the Global Regulatory Awards 2019 (organized by GamblingCompliance).
For more details, visit their website!