Derek Stevens to Transform Downtown Las Vegas with Three New Sports Betting Experiences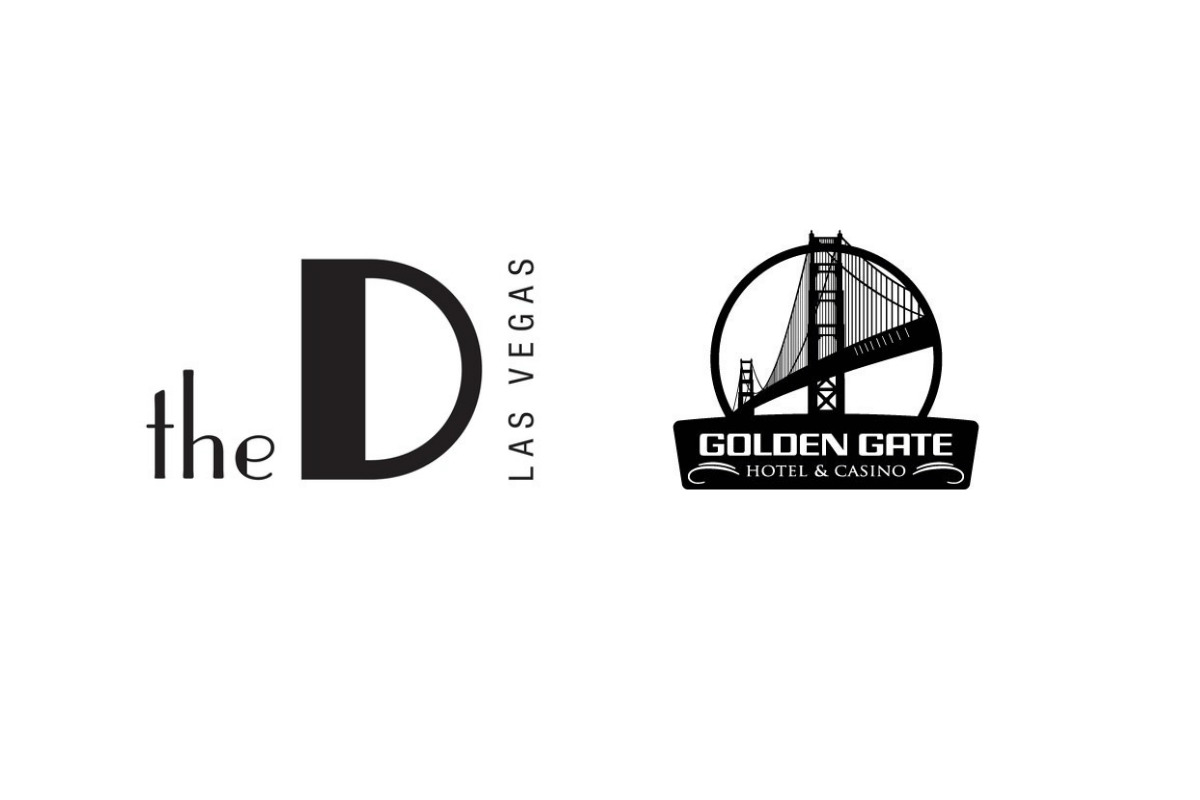 Reading Time:
3
minutes
Golden Gate Hotel & Casino, All-New 18 Fremont Project and the D Las Vegas to Change the Sportsbook Game with VSiN Partnership
LAS VEGAS, Sept. 6, 2018 — CEO and developer Derek Stevens will introduce three unique sports-entertainment offerings throughout his popular Downtown Las Vegas properties. The new sportsbook at Golden Gate Hotel & Casino will serve as an operational prototype for a multi-level venue which will be housed at the highly anticipated property development located at 18 Fremont, as well as the hub for the sportsbook at the D Las Vegas. Each of these experiences will come to life in partnership with sports gambling media network Vegas Stats & Information Network (VSiN), including an in-house broadcast studio at the soon to be named 18 Fremont project.
"The State of Nevada, and specifically Las Vegas, has always been the hub for sports wagering in the United States and with the recent Supreme Court ruling, we believe sports wagering will accelerate tremendously," said Stevens. "Our entrance into the legal sports wagering market is timely and will be enhanced with our 10% investment into VSiN. We look forward to operating the D and the Golden Gate Sportsbooks while creating the most dynamic sportsbook in Las Vegas history and the new VSiN Studios at our 18 Fremont project."
Whether placed by amateurs or experts, the sportsbooks at Golden Gate, the D, and the 18 Fremont location will appeal to all types of bettors and offer a competitive wagering menu. Additionally, a mobile app is currently in development, allowing for convenient wagering and opportunities for live betting at Golden Gate and the D.
The new sportsbook space at the Golden Gate is expected to debut in Q3 of 2019, and will serve as the archetype for the 18 Fremont project's stadium-style sportsbook. The new property's space is expected to feature the largest single screen television in the city alongside countless additional HD screens and personalized customer service kiosks.
Additionally, VSiN's 18 Fremont broadcast studio will allow bettors to have in-depth analysis of all things sports betting from a roster of experts including broadcasters, professional bettors and athletes. From its state-of-the-art studio, VSiN will deliver insight into exclusive gambling news and statistics to aid bettors in their decisions. Fans and passersby will also be able to watch and interact as the daily broadcast airs live in the new studio.
"Since launching VSiN, one of the things I'm most proud of is the people we've been able to partner with to help grow this business," said Brian Musburger, CEO of VSiN. "We're thrilled to partner with another of this industry's most successful luminaries, Derek Stevens, and honored to be involved in the 18 Fremont project. The VSiN team is looking forward to delivering the news and analysis sports bettors need to win – both here in Vegas and around the country."
To help execute his vision, Stevens has hired longtime Las Vegas sports betting industry veteran Matthew Metcalf as sports director. Metcalf previously worked at the Westgate Las Vegas SuperBook, where he helped revive the city's love for exceptional sports betting opportunities.
Stevens' journey in Downtown Las Vegas began in 2012 with the introduction of the D Las Vegas; the introduction of a versatile event venue where he hosts viewing parties for professional sports games; and by giving Golden Gate – Vegas' original casino – its first major expansion. He purchased land occupied by Las Vegas Club casino in 2015 to continue his vision of revitalizing the west side of Fremont Street Experience. The land for these properties is currently being used in the development of Downtown Las Vegas' first resort-casino to be built from the ground up in decades.
About the D Las Vegas
the D Las Vegas delivers the fresh, energetic attitude and fun atmosphere synonymous with downtown Las Vegas. The casino hotel boasts 629 remodeled rooms and suites and a unique two-level casino featuring modern and vintage floors. Cocktails, beer and frozen beverages abound inside the casino at LONGBAR and on the Fremont Street Experience at D Bar. the D offers contemporary American fare at D Grill, Detroit's legendary Coney Dogs at American Coney Island and premium steaks and authentic Italian dishes at Joe Vicari's Andiamo Italian Steakhouse. The Showroom at the D Las Vegas features outstanding entertainment ranging from award-winning dinner theater and Broadway productions to music, comedy and more.
About Golden Gate Hotel & Casino
Opening in 1906 at One Fremont Street, Golden Gate's legacy spans the birth of Las Vegas, the Roaring 20s, the Rat Pack era and now the 21st century. Boasting a prime location under the lights of the Fremont Street Experience and three distinctive bars, the historic property delivers an experience that is authentic and energetic. Golden Gate – where the past meets the future and the spirit of Las Vegas is very much alive.
VSiN
Launched in 2017, VSiN is the first media network dedicated to providing news, analysis and proprietary data to the millions of Americans who bet on sports and make gambling a multimillion-dollar industry. Fueled by award-winning broadcasters and legendary oddsmakers, VSiN informs and entertains these consumers wherever and whenever they want it. A dedicated SiriusXM Radio channel (204) is among the platforms on which VSiN is available, which also include live video streaming, web, mobile and social.
Source:  the D Las Vegas; Golden Gate Hotel & Casino
Sports Betting Revenue of West Virginia Increases in May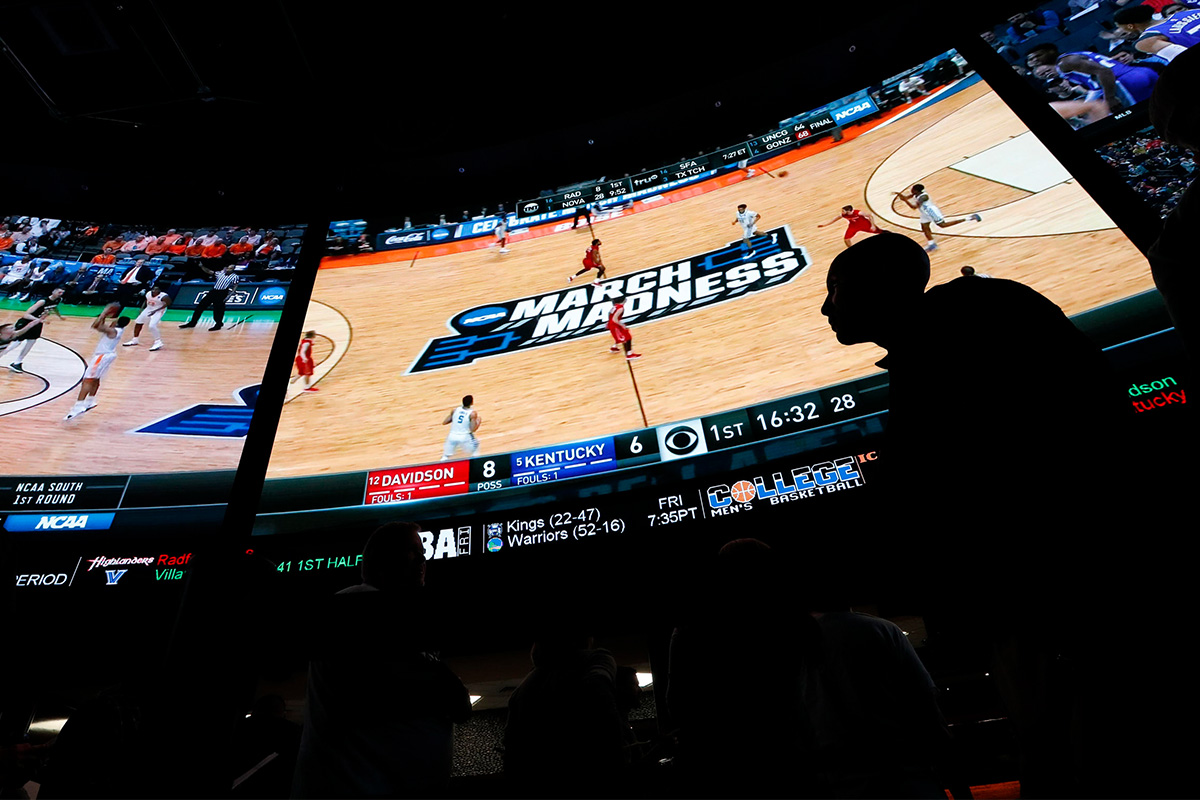 Reading Time:
1
minute
Sports betting revenue in West Virginia has increased by 69% in May to $937,065, while amounts wagered rose 4%.
The Penn National Gaming-operated Hollywood Casino remains the leading venue in the state generating $672,070 in revenue from $7.64m staked. Eldorado Resorts' Mountaineer Casino ranked second with revenue of $222,736 and total wagers of $2.84m.
Delaware North's Wheeling Island Hotel-Casino-Racetrack and Mardi Gras Casino did not accept any wagers again last month as its sportsbooks remained closed. Neither casino has processed any sports bets since early March. However, both the Wheeling Island Hotel-Casino-Racetrack and Mardi Gras Casino paid out on a number of bets placed prior to the split, leaving them with minor losses for the month.
SugarHouse Casino to Change Name as Rivers Casino Philadelphia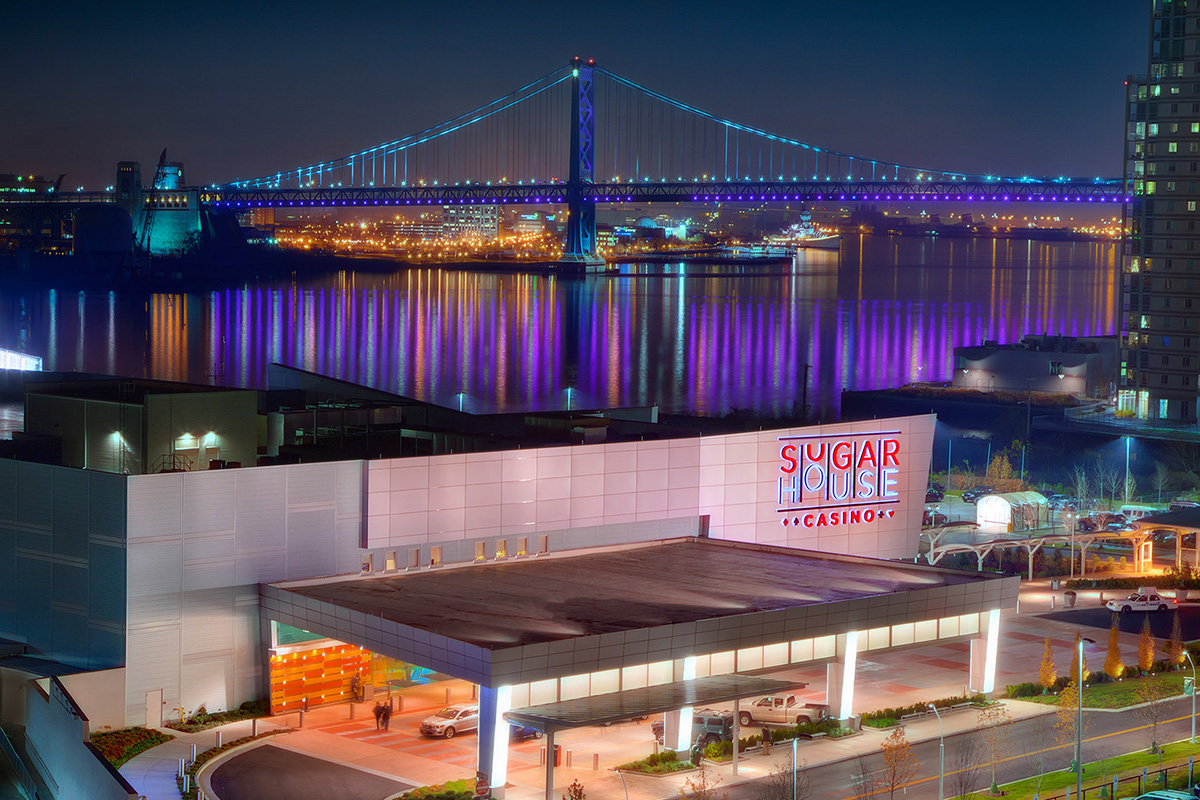 Reading Time:
1
minute
SugarHouse casino is going to change its name as Rivers Casino Philadelphia. Greg Carlin, CEO of the casino's parent company Rush Street Gaming said it was a corporate decision, to unify all their casinos under the same name.
"This is something we've been thinking about for quite a while. I think we are at the point in our company's history where it makes sense to have a unified brand. All our properties and markets, especially with the advent of online gaming, we think it makes a lot of sense," Greg Carlin said.
Carlin said the change will not happen overnight because they have a great deal more work to do.
"We're going to buy all new chips, change all the signage, all the shirts, all of the business cards — it's a long list of things that need to be swapped out. Not only that we're upgrading the property, but we're also going to add a state of the art sports book. We're redoing one of the restaurants. We're re-carpeting the original casino floor. We're changing the decorations, we don't want this just to be a name change, we're really changing the property as well," Carlin added.
Intralot Announces New Board Of Directors For Its U.S. Subsidiary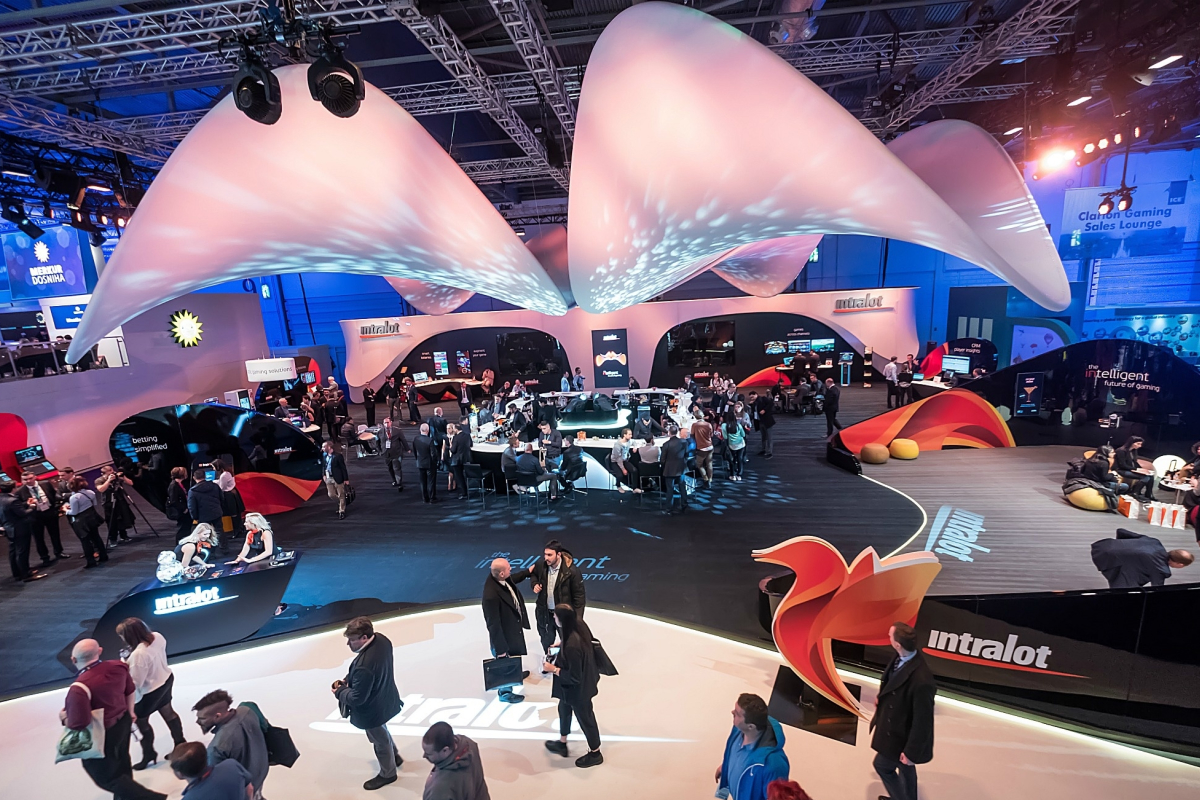 Reading Time:
2
minutes
INTRALOT announces the appointment of a new Board of Directors at its fully owned US subsidiary, INTRALOT Inc. to include three new Independent Directors.
Ambassador (Ret.) Thomas Miller, Non-Executive Chairman and Independent Director
Mr. Daniel Rappaport, Non-Executive Vice-Chairman and Independent Director
Mr. Nicholas Mitropoulos, Independent Director
Mr. Byron Boothe, Director and Interim CEO, INTRALOT Inc.
Mr. Nikolaos Nikolakopoulos, Director and INTRALOT Group Deputy CEO
INTRALOT Group Chairman and CEO Mr. Sokratis Kokkalis stated: "I am very pleased to welcome three very senior Independent Directors at the Board of INTRALOT Inc. joining a very experienced team, in support of our efforts to strengthen corporate governance as a driver for growth and customer satisfaction."
Thomas Miller is a former American diplomat and three-times U.S. Ambassador, including ambassadorships in Greece, Bosnia-Herzegovina, and as Cyprus negotiator. He has also served as CEO of Plan International, a UK-based NGO, working to help children in developing countries; President/CEO of International Executive Services Corps (IESC); President of the United Nations Association; Chairman of the International Commission of Missing Persons (ICMP); and a board member of The Partnership for a Secure America. He is a member of the Council on Foreign Relations.
Daniel Rappaport has served as Chairman of the Board/CEO of the New York Mercantile Exchange (NYMEX); member of the National Petroleum Council (NPC); and member of the U.S. Commodity Futures Trading Commission (CFTC) Global Markets Advisory Committee. He served as a board member of the Futures Industry Institute, a trustee on the Board of Trustees of New York Law School, and as an appointment of the Governor of the State of Connecticut on the board of directors of Connecticut Innovations.
Nicholas Mitropoulos is a political and business consultant who has previously worked with the Monitor Company. He served as Executive Director of the Taubman Center for State and Local Government at the Harvard Kennedy School, was the Director of the Forum at the Kennedy School, as well as Deputy Director of Institute of Politics at Harvard.