Scientific Games Congratulates Florida Lottery On 7th Consecutive Year Of Record-Breaking Year Sales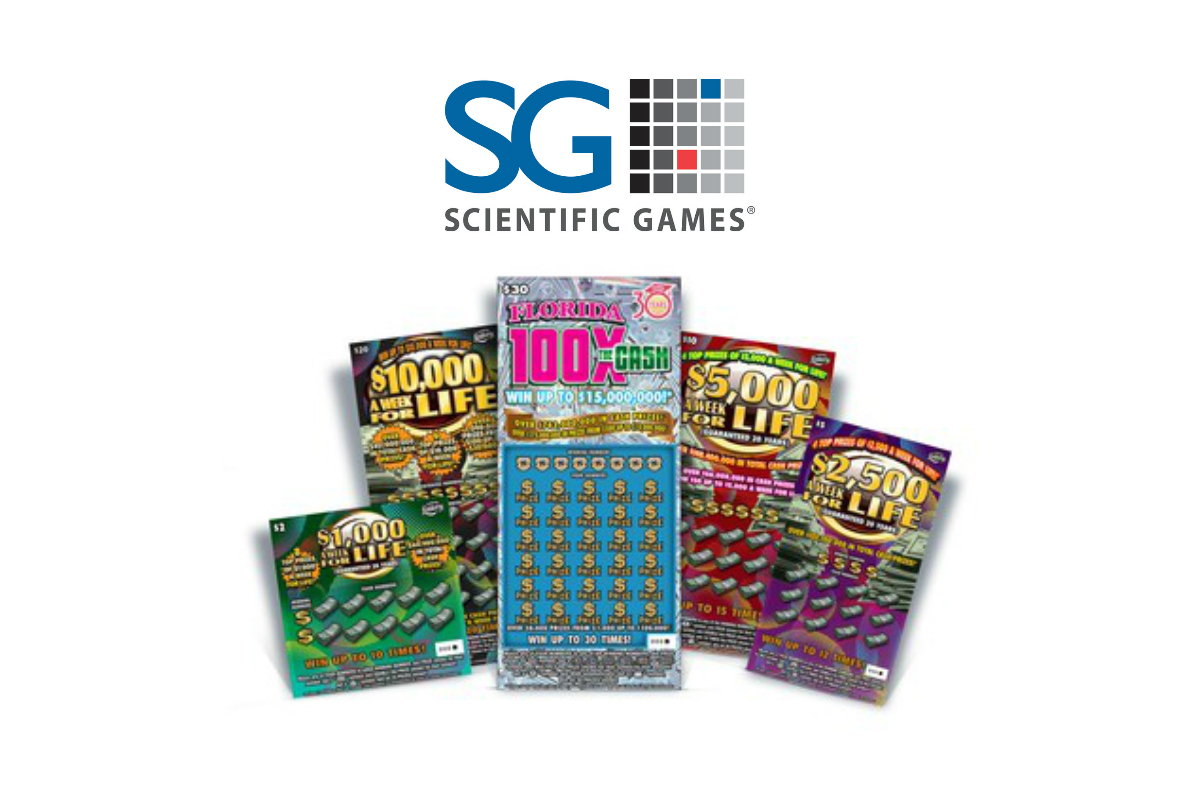 Reading Time:
3
minutes
Scientific Games Corporation (NASDAQ: SGMS) ("Scientific Games" or the "Company") congratulates one of its largest instant game customers in the world, the Florida Lottery (the "Lottery"), on another record breaking year of sales. The Lottery, which is ranked No. 4 in the world for instant game total sales (La Fleur's Almanac) shattered its fiscal year 2017, record with more than $6.7 billion (USD) in total sales. With total instant game sales up 9.6 percent from the previous fiscal year, more than $4.65 billion or 69.4 percent of the Lottery's total fiscal year 2018, sales were driven by sales of instant games, led by the popular 100X the Cash game and the Week for Life family of games.
The Florida Lottery also contributed a record $1.75 billion to the state's Educational Enhancement Trust Fund, and broke its previous fiscal year records with more than $4.8 billion in prizes paid to players and more than $373.7 million in commissions paid to retailers.
Florida Lottery Secretary Jim Poppell expressed gratitude for Florida Governor Scott's leadership, the Lottery's retail partners, loyal players and dedicated Florida Lottery employees.
"Additionally, these remarkable milestones for the Florida Lottery have been achieved through careful planning and an innovative instant game marketing strategy with Scientific Games," said Poppell. "Earlier this year we broke the U.S. record for weekly instant game sales, and we hope the record-breaking continues as it helps fund education in Florida, our number one priority. We are committed to making a difference in the lives of Florida's students and their families."
With a total of $352.3 million in sales, 100X the Cash – the Florida Lottery's first $30 game in 10 years – averaged more than $20 million in sales per week during the 17 weeks it was on sale in fiscal year 2018.  The Week for Life family of games ($1–$2–$5–$10–$20), which were in the market most of fiscal year 2018, topped $660 million in sales. Performing well beyond the U.S. lottery industry in fiscal year 2018, the Florida Lottery experienced a 10.1 percent increase in sales of $2 instant games, a 19.5 percent increase in sales of $5 instant games, and a 25.5 percent increase in sales of $10 instant games.
The Florida Lottery participates in Scientific Games' world-leading Cooperative Services Program (CSP) for instant game management which provides game design, programming, manufacturing, inside sales, marketing, warehousing and distribution, and retail services. The Company serves more than 13,000 Florida Lottery retailers from its CSP facility in Orlando.
"Scientific Games is honored to celebrate another record-breaking year with the Florida Lottery. We could not be prouder of the accomplishments our teams have achieved together with instant games," said John Schulz, Senior Vice President, Instant Products for Scientific Games. "We will continue our collaboration with the Lottery to bring entertaining instant games to Floridians, along with our technology and services that help generate more contributions to help fund education in the state."
A supplier to more than 150 lotteries globally, including nearly every North American lottery, Scientific Games is the world's largest supplier of lottery instant games and known for its expertise in complex, integrated systems technology implementations. The Company is currently the fastest growing lottery systems supplier in the U.S., and the leading lottery systems supplier in Europe.
© 2018 Scientific Games Corporation.  All Rights Reserved.
About Scientific Games:
Scientific Games Corporation (NASDAQ: SGMS) is a world leader in gaming entertainment offering the industry's broadest and most integrated portfolio of game content, advanced systems, cutting-edge platforms and professional services. The company is #1 in technology-based gaming systems, digital real-money gaming and sports betting platforms, casino table games and utility products and lottery instant games, and a leading provider of games, systems and services for casino, lottery and social gaming. Committed to responsible gaming, Scientific Games delivers what customers and players value most: trusted security, engaging entertainment content, operating efficiencies and innovative technology. For more information, please visit www.scientificgames.com
Forward-Looking Statements
In this press release, Scientific Games makes "forward-looking statements" within the meaning of the U.S. Private Securities Litigation Reform Act of 1995. Forward-looking statements can be identified by words such as "will," "may," and "should." These statements are based upon management's current expectations, assumptions and estimates and are not guarantees of timing, future results or performance. Therefore, you should not rely on any of these forward-looking statements as predictions of future events. Actual results may differ materially from those contemplated in these statements due to a variety of risks and uncertainties and other factors, including those factors described in our filings with the SEC, including the Company's current reports on Form 8-K, quarterly reports on Form 10-Q and its latest annual report on Form 10-K filed with the SEC on March 1, 2018 (including under the headings "Forward Looking Statements" and "Risk Factors"). Forward-looking statements speak only as of the date they are made and, except for Scientific Games' ongoing obligations under the U.S. federal securities laws, Scientific Games undertakes no obligation to publicly update any forward-looking statements whether as a result of new information, future events or otherwise.
All fiscal year 2017-18 amounts included are unaudited.
Source: Scientific Games Corporation
Gaming Americas Weekly Roundup – October 12-18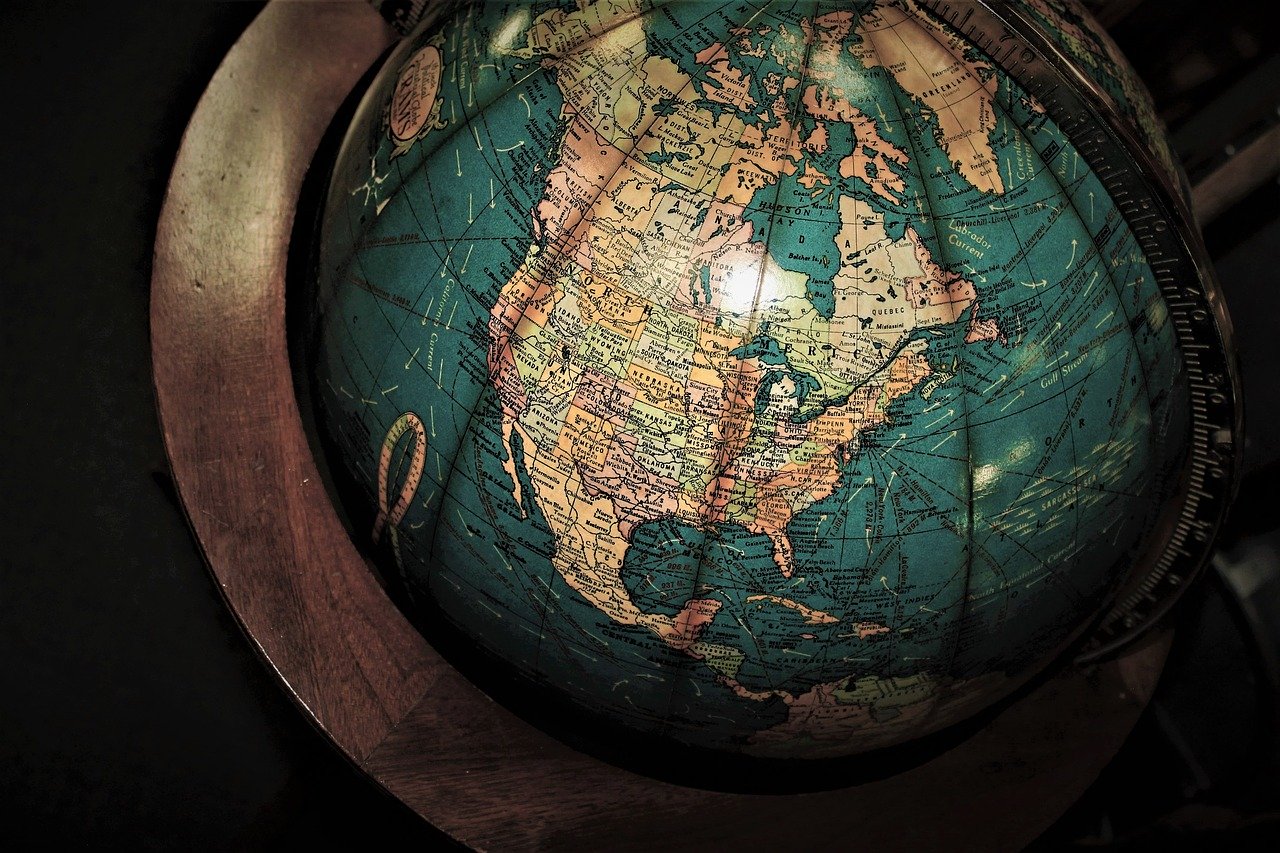 Reading Time:
3
minutes
Welcome to our weekly roundup of American gambling news again! It was again an eventful week in the USA, despite the still-active virus attack.
Here, we are going through the weekly highlights of the American gambling industry which include the latest news, new partnerships and new appointments. Read on and get updated.
Latest News
A new esports organisation named Equinox Esports has been launched in Oklahoma City. Equinox will own professional teams that span multiple video game titles including VALORANT, League of Legends and Super Smash Bros, among others. Equinox will produce unique in-house content in the form of podcasts, broadcasts, tournaments, video content and articles out of its newly-build 6000 square foot facility in north Oklahoma City.
In accordance with the directives from Nevada Governor Steve Sisolak and the Nevada Gaming Control Board, Caesars Entertainment has resumed gaming operations daily and hospitality operations for weekend stays at Planet Hollywood Resort & Casino on October 8. The reopening was with great celebration.
Win Systems is achieving huge success with its latest GameStar development, the innovative collectable link feature Rising Link. The new game has been in some of the Mexican gaming venues for many weeks now and has captured the interest of players from the very beginning.
Little River Casino Resort in Manistee, Michigan has been named a possible coronavirus exposure site by the health officials. Anyone who visited the Casino between October 2 and October 4 is asked to self-monitor for COVID-19 symptoms for 14 days from the possible exposure date, according to a news release issued by the District Health Department No. 10, which covers 10 Northern Michigan counties including Manistee.
Mohegan Gaming & Entertainment has announced a major expansion project for its ilani Casino Resort. In partnership with the Cowlitz Tribe, Howard S. Wright, and Friedmutter Group, ilani will feature additions to its exterior and interior designs.
The PGA TOUR has announced that BetMGM will provide betting odds for all four rounds of THE CJ CUP @ SHADOW CREEK in Las Vegas, October 15-18 on the Golf Channel.
New Partnerships
InterDigital, a mobile and video technology research and development company, has announced that it will partner with global innovation and accelerator platform Plug and Play to serve as anchor member for the platform's Media & Advertising programme. The partnership will also see InterDigital and Plug and Play work towards developing a new gaming vertical within the next year.
InterDigital has announced a new initiative with cloud-gaming specialist Blacknut to develop technologies that will enhance the performance of the existing gaming technology. The new collaboration will leverage InterDigital's extensive technology expertise alongside Blacknut's unique knowledge of cloud gaming services.
New Acquisition
Twin River Worldwide Holdings has purchased the iconic Bally's brand from Caesars Entertainment Inc. Hedge-fund investor Soo Kim, co-founder of Standard General, which owns a 39% stake in Twin River, paid Caesars $20m for the purchase.
New Appointment
Rush Street Interactive has announced the appointment of Kyle Sauers as its new Chief Financial Officer, effective by October 23. He will be based in Chicago and report to Greg Carlin, RSI's Chief Executive Officer. He will be responsible for all of the Company's financial and treasury functions, as well as investor relations.
Compliance
Greek gambling regulator Hellenic Gaming Commission has selected Mohegan Gaming & Entertainment to develop the first integrated resort and casino in Greece. The winning bid from MGE, submitted in partnership with GEK TERNA, proposes a state-of-the-art development plan, INSPIRE Athens, that includes a luxury hotel, premier entertainment venues, convention centre, shopping, dining, casino and a comprehensive mix of premium amenities.
Michigan Gaming Control Board has granted a Provisional Internet Gaming Supplier License to Spin Games LLC. The license will enable Spin to deploy its proprietary and third-party i-Gaming content built upon the ROC Remote Gaming Server platform across Michigan's licensed casino operator online sites once internet gaming goes live.
Gaming Americas Weekly Roundup – October 5-11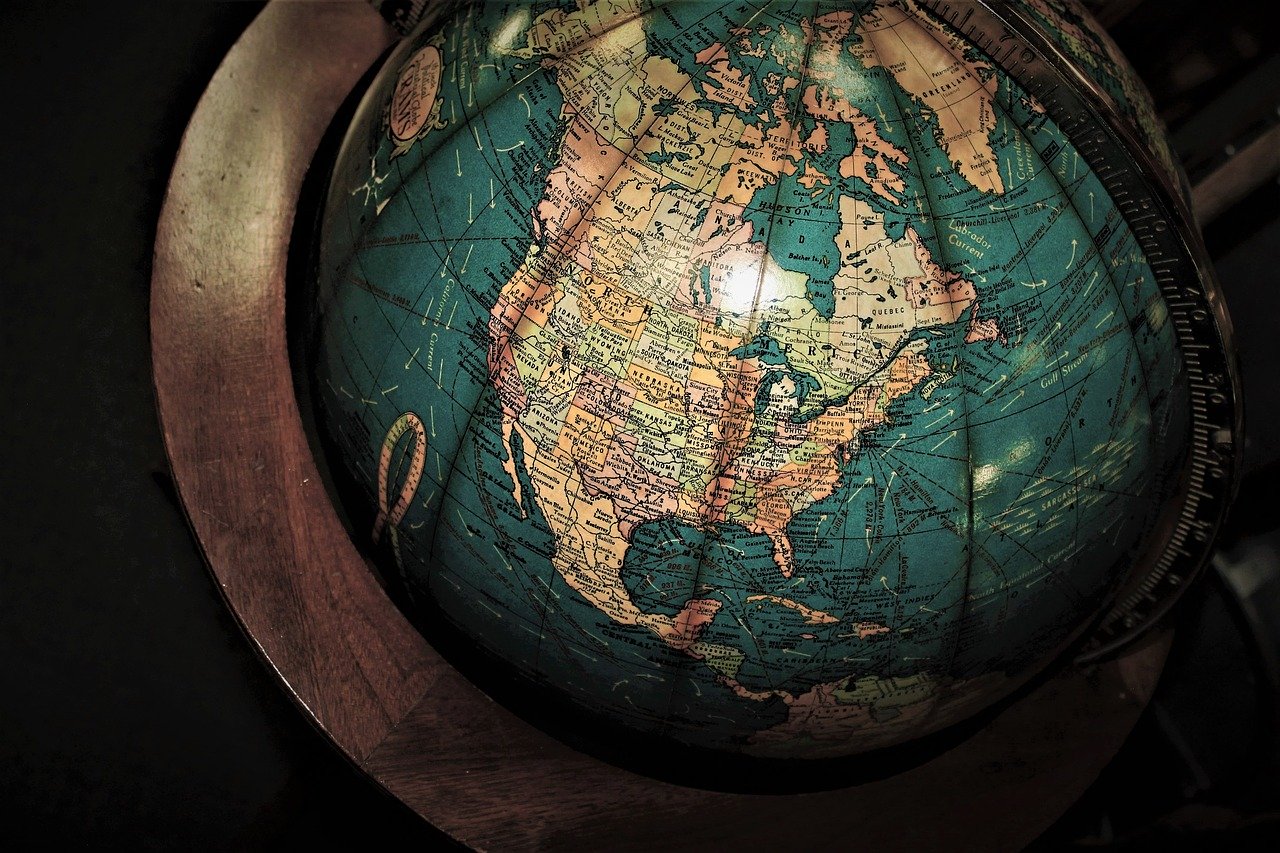 Reading Time:
2
minutes
Welcome to our weekly roundup of American gambling news again! It was again an eventful week in the USA, despite the still-active virus attack.
Here, we are going through the weekly highlights of the American gambling industry. Read on and get updated.
Latest News
Twin River Worldwide Holdings has entered into an agreement with Delaware North Companies Gaming & Entertainment, Inc. to acquire Jumer's Casino and Hotel (Jumer's) in Rock Island, Illinois for a purchase price of $120 million in cash. Jumer's is located in the Quad Cities in Rock Island, Illinois and features a 40,000 square foot casino floor containing more than 870 slot machines and 25 table games, a 205 room hotel with 11 luxury suites, an events centre, the Oculus Sports Bar, the Edje nightclub and four restaurants.
Gambling operator Loto-Québec has closed two of its land-based venues due to an increase in the number of coronavirus cases. The two venues are Casino de Montréal and the Salon de jeux de Québec. They will remain closed until October 28. Network bingo, Kinzo and video lottery machines (VLTs) in the metropolitan zones of Montreal, Quebec City and the Chaudière-Appalaches region will be inoperative for the same period. Lottery ticket sales will continue.
MegaFans, a San Diego area-based mobile-casual eSports platform, has completed its first charity fundraising event with the International Game Developers Association (IGDA) Foundation, as part of a series using the MegaFans eSports tournament platform. The first tournament ran through September. The eSports tournament Series is being promoted to raise awareness and funds to go towards the IGDA Foundation's Diversity Initiative, to improve the lives of independent game developers around the world. Previously, MegaFans worked with the IGDA Foundation on the Stay in the Game Relief Fund which raised over $100,000.
NFL bettors received a reminder just how quickly a pandemic can alter the sports landscape. Two COVID-19-related postponements made for a lighter Sunday schedule and the effects will reverberate into Week 5, according to analysts of TheLines.com.
International Game Technology (IGT) and Scientific Games Corporation have released a joint statement regarding the Exclusive Instant Lottery (LOTEX) concession in Brazil.
Northern California's Cache Creek Casino Resort, which has been shut down since September 20, has confirmed that the closure was the result of an external attack on the property's computer network.
New Partnerships
Peripherals manufacturer CORSAIR has partnered with Canadian venue and tournament provider Amuka Esports. As per the deal, CORSAIR will become the exclusive peripherals and gaming chair partner of Waves Gaming, the flagship venue from Amuka Esports, which will also host a CORSAIR Gaming Zone.
DraftKings has become the official daily fantasy sports partner and official sports betting partner of the Philadelphia Eagles. As per the new multi-year deal, DraftKings will receive exclusive naming rights to the Field Club at Lincoln Financial Field, a premium lounge which will be called "The DraftKings Field Club."
Game developer AGS has signed a new agreement with BetMGM in the US. As per the deal, AGS will provide its gaming content to BetMGM's entire casino gaming network including BetMGM Casino, Borgata Online and partypoker.
Gambling harm minimisation consultancy EPIC Risk Management has once again teamed up with the Kindred Group to provide sector-leading training and development sessions for their staff in the US.
Gaming Americas Weekly Roundup – September 28-October 4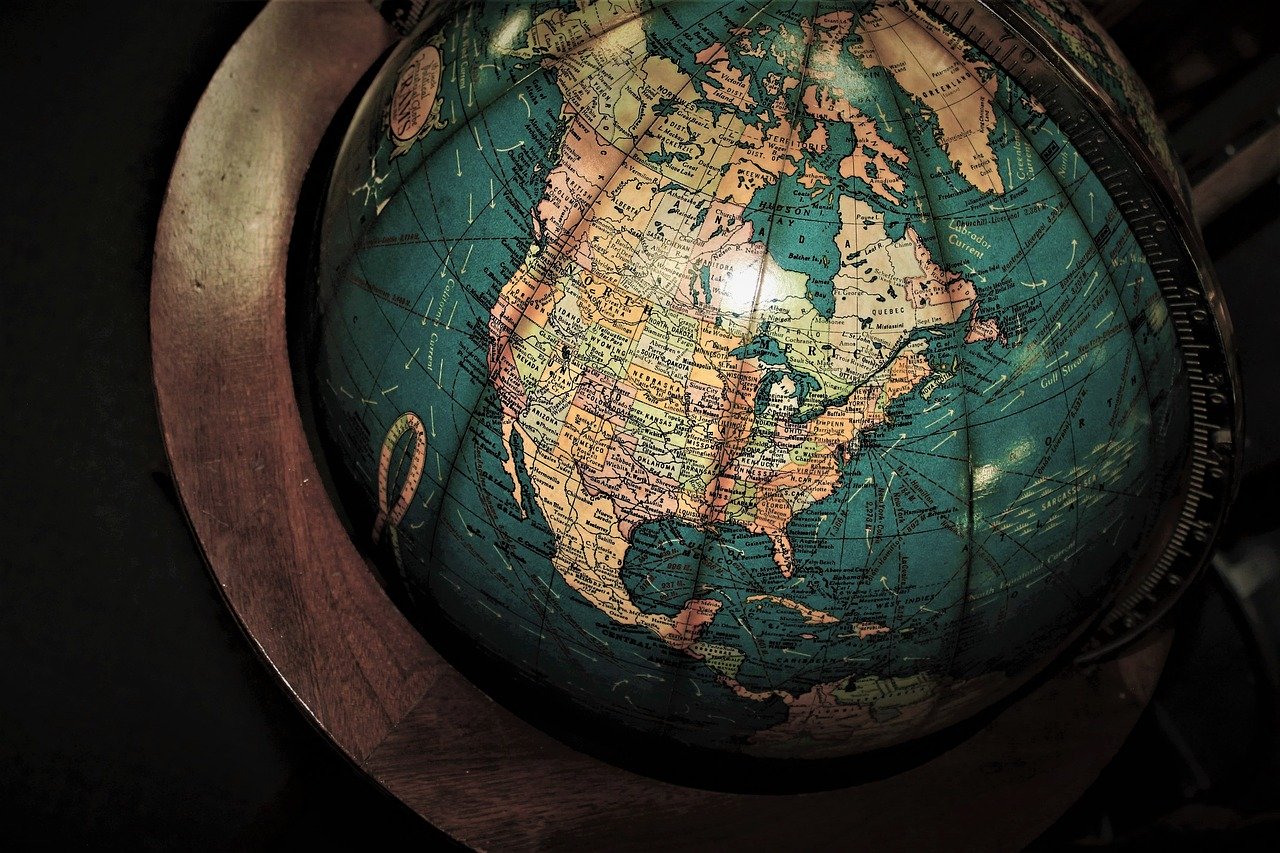 Reading Time:
2
minutes
Welcome to our weekly roundup of American gambling news again! It was again an eventful week in the USA, despite the still-active virus attack.
Here, we are going through the weekly highlights of the American gambling industry which include the latest news, new partnerships and new appointments. Read on and get updated.
Latest News
Montreal-based payment technology company Nuvei Corporation has received its sports betting vendor license from Colorado's Division of Gaming. This permits the company to process payments within the state's boundaries on regulated sports betting sites and apps. Nuvei can now provide gaming operators and companies with seamless payment services for customers over the age of 21 who place legal wagers on games in the National Football League, Major League Baseball, National Basketball Association, National Hockey League and any other professional and amateur sports betting transactions across the State.
Caesars Entertainment is in advanced talks to acquire the UK-based bookmaker William Hill for £2.9 billion. In a joint statement, the companies said that Caesars was considering offering 272 pence per share for William Hill. To fund the deal, Caesars said it was announcing a new equity raise, and would also take out $2 billion of new debt secured against William Hill's non-US businesses.
New research by CasinosHunter.com, an independent online casino reviewing platform for gamblers, has revealed the new challenges that have emerged as a result of the COVID-19 pandemic, as well as the possibilities now available to the Canadian gamblers. Gambling is hugely popular in Canada. Data indicates that 60% of locals participate in gambling on a regular basis, spending on average $100 per month on games. Overall, the industry generates significant income – $31 billion to be exact – paying up to 15% in taxes. However, the pandemic has changed this significantly.
Former Catena Media C-level executive Andreas Ericson and online gambling veteran Gustav Lipcsey have secured seed round of financing from famous iGaming industry investors. The proceeds from this round of financing will fuel the business operations of US Sportsbonus, a Hoboken, NJ, based legal online sports betting resource site that provides expert US sports betting picks, provides partner referral resources, industry news and more.
New Partnerships
Gambling technology company Playtech has announced the roll out of its casino software in New Jersey across BetMGM's gaming network. BetMGM is the joint venture created by MGM Resorts International and GVC Holdings. As per the deal, Playtech will provide its industry-leading casino software to BetMGM Casino, Borgata Online and PartyCasino NJ.
Scientific Games Corporation has secured a five-year contract renewal with long-term customer Flutter Entertainment. Through the contract renewal, Scientific Games will continue providing its OpenSports technology to the operators' portfolio of global brands. The five-year renewal comes on the back of FanDuel selecting Scientific Games to power their sportsbook offering across all current and future regulated markets in the US.
RG24seven, a video-based responsible gaming training platform, has partnered with the National Indian Gaming Association to provide tribal-specific, video-based, responsible gaming training to its members.
New Appointment
Bragg Gaming Group has appointed gaming industry veteran and former SB Tech CEO Richard Carter to its Board of Directors as Non-executive Chair. Carter will advise and provide support to CEO Adam Arviv on developing a global strategy focused on partnerships with best-in-class brands, continued growth of their organic business and consideration of all accretive M&A opportunities.
Compliance
Sports Wagering Committee of the Tennessee Education Lottery Board of Directors has approved the sports betting licenses of Betfair Interactive, BetMGM and Crown TN Gaming (DraftKings). The Board will consider more on October 5 and 16.