Scientific Games Congratulates Florida Lottery On 7th Consecutive Year Of Record-Breaking Year Sales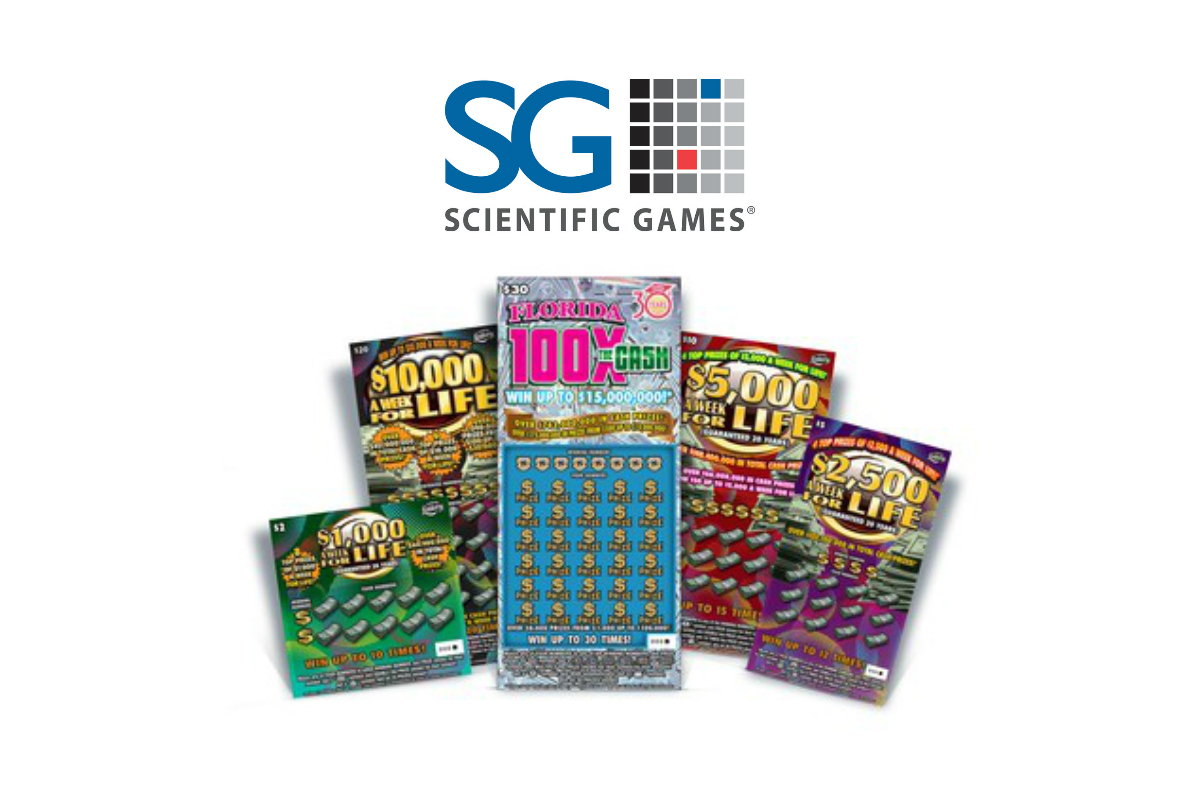 Reading Time:
3
minutes
Scientific Games Corporation (NASDAQ: SGMS) ("Scientific Games" or the "Company") congratulates one of its largest instant game customers in the world, the Florida Lottery (the "Lottery"), on another record breaking year of sales. The Lottery, which is ranked No. 4 in the world for instant game total sales (La Fleur's Almanac) shattered its fiscal year 2017, record with more than $6.7 billion (USD) in total sales. With total instant game sales up 9.6 percent from the previous fiscal year, more than $4.65 billion or 69.4 percent of the Lottery's total fiscal year 2018, sales were driven by sales of instant games, led by the popular 100X the Cash game and the Week for Life family of games.
The Florida Lottery also contributed a record $1.75 billion to the state's Educational Enhancement Trust Fund, and broke its previous fiscal year records with more than $4.8 billion in prizes paid to players and more than $373.7 million in commissions paid to retailers.
Florida Lottery Secretary Jim Poppell expressed gratitude for Florida Governor Scott's leadership, the Lottery's retail partners, loyal players and dedicated Florida Lottery employees.
"Additionally, these remarkable milestones for the Florida Lottery have been achieved through careful planning and an innovative instant game marketing strategy with Scientific Games," said Poppell. "Earlier this year we broke the U.S. record for weekly instant game sales, and we hope the record-breaking continues as it helps fund education in Florida, our number one priority. We are committed to making a difference in the lives of Florida's students and their families."
With a total of $352.3 million in sales, 100X the Cash – the Florida Lottery's first $30 game in 10 years – averaged more than $20 million in sales per week during the 17 weeks it was on sale in fiscal year 2018.  The Week for Life family of games ($1–$2–$5–$10–$20), which were in the market most of fiscal year 2018, topped $660 million in sales. Performing well beyond the U.S. lottery industry in fiscal year 2018, the Florida Lottery experienced a 10.1 percent increase in sales of $2 instant games, a 19.5 percent increase in sales of $5 instant games, and a 25.5 percent increase in sales of $10 instant games.
The Florida Lottery participates in Scientific Games' world-leading Cooperative Services Program (CSP) for instant game management which provides game design, programming, manufacturing, inside sales, marketing, warehousing and distribution, and retail services. The Company serves more than 13,000 Florida Lottery retailers from its CSP facility in Orlando.
"Scientific Games is honored to celebrate another record-breaking year with the Florida Lottery. We could not be prouder of the accomplishments our teams have achieved together with instant games," said John Schulz, Senior Vice President, Instant Products for Scientific Games. "We will continue our collaboration with the Lottery to bring entertaining instant games to Floridians, along with our technology and services that help generate more contributions to help fund education in the state."
A supplier to more than 150 lotteries globally, including nearly every North American lottery, Scientific Games is the world's largest supplier of lottery instant games and known for its expertise in complex, integrated systems technology implementations. The Company is currently the fastest growing lottery systems supplier in the U.S., and the leading lottery systems supplier in Europe.
© 2018 Scientific Games Corporation.  All Rights Reserved.
About Scientific Games:
Scientific Games Corporation (NASDAQ: SGMS) is a world leader in gaming entertainment offering the industry's broadest and most integrated portfolio of game content, advanced systems, cutting-edge platforms and professional services. The company is #1 in technology-based gaming systems, digital real-money gaming and sports betting platforms, casino table games and utility products and lottery instant games, and a leading provider of games, systems and services for casino, lottery and social gaming. Committed to responsible gaming, Scientific Games delivers what customers and players value most: trusted security, engaging entertainment content, operating efficiencies and innovative technology. For more information, please visit www.scientificgames.com
Forward-Looking Statements
In this press release, Scientific Games makes "forward-looking statements" within the meaning of the U.S. Private Securities Litigation Reform Act of 1995. Forward-looking statements can be identified by words such as "will," "may," and "should." These statements are based upon management's current expectations, assumptions and estimates and are not guarantees of timing, future results or performance. Therefore, you should not rely on any of these forward-looking statements as predictions of future events. Actual results may differ materially from those contemplated in these statements due to a variety of risks and uncertainties and other factors, including those factors described in our filings with the SEC, including the Company's current reports on Form 8-K, quarterly reports on Form 10-Q and its latest annual report on Form 10-K filed with the SEC on March 1, 2018 (including under the headings "Forward Looking Statements" and "Risk Factors"). Forward-looking statements speak only as of the date they are made and, except for Scientific Games' ongoing obligations under the U.S. federal securities laws, Scientific Games undertakes no obligation to publicly update any forward-looking statements whether as a result of new information, future events or otherwise.
All fiscal year 2017-18 amounts included are unaudited.
Source: Scientific Games Corporation
Pennsylvania Sports Betting Revenue Increases in July 2019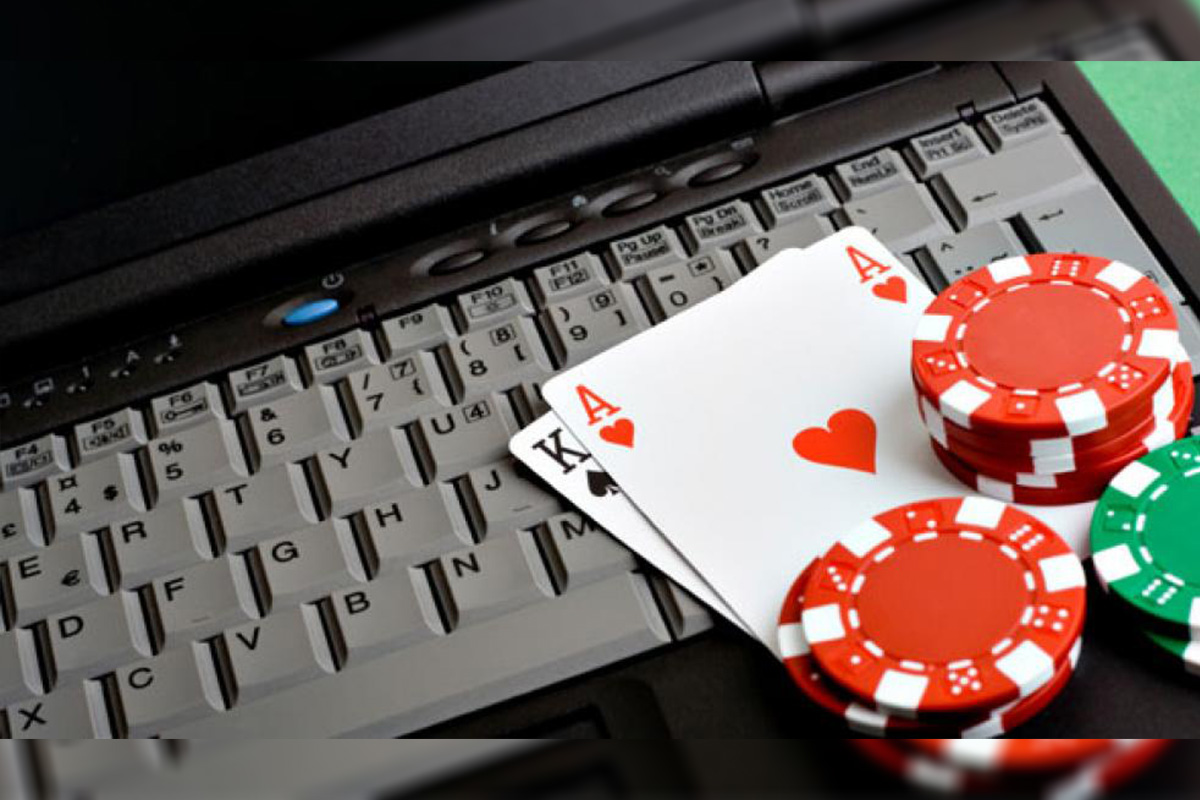 Reading Time:
1
minute
GAN plc has updated the market following the publication by the Pennsylvania Gaming Control Board (PGCB) of Internet gaming and Internet sports betting financial information for July 2019 in Pennsylvania.
Internet Gaming Win was $2.9 million in July compared to $1.4 million in June, reflecting an increase of 100.7%. Total Internet Sports Wagering Handle was approximately $39.0 million for the month of July, compared to $19.3 million in June.
Internet Sports Wagering Gross Revenues for the month of July were $2.9 million, compared to $1.4 million in June.
This information will be updated and published each month, following publication by the PGCB, in order to enable the investor community to readily monitor the growth of Internet gambling in Pennsylvania, which remains a key market for GAN.
MGM Springfield Reports First Year a Success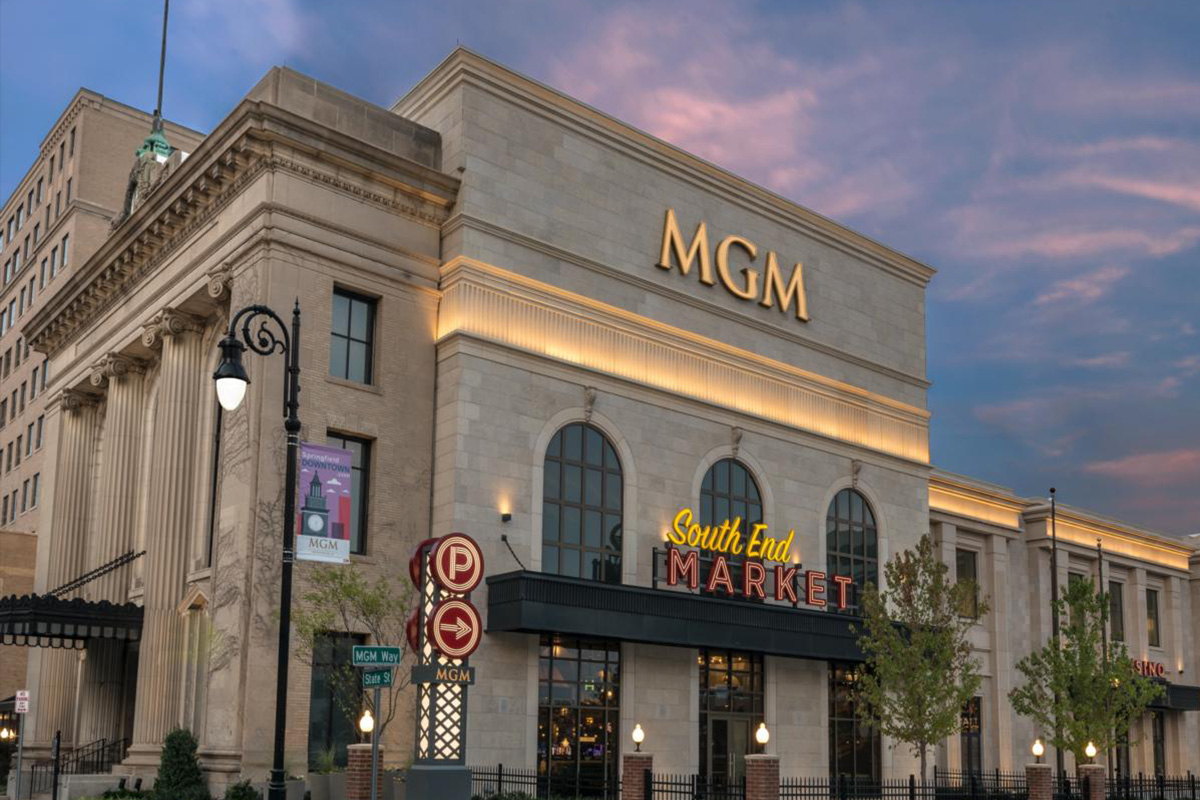 Reading Time:
2
minutes
Michael Mathis, president of MGM Springfield, has reported that the first year of the casino was a success. While revenues for the first year are significantly below its own predictions, Mathis said that the casino is doing fine and he is bullish about the coming year.
"I think there were a lot of naysayers that first said we would never build this; then they said people wouldn't come because it's Springfield. And a year later, 6 million visitors later, we're knocking the cover off the ball on many, many facets of it," Mathis said.
He cited examples of success as bringing in "world class" entertainment to the downtown, hiring approximately 2500 employees, and that about 40% of its workforce is from Springfield compared to its goal of 35%. In addition, the casino has not caused the traffic congestion and crime that some of the naysayers predicted, Mathis said.
For the month of July, MGM Springfield's gross gaming revenue was $20.4 million, a 2.23% increase over gaming revenues in June. Since its opening, it has not come close to its expectations of raising $418 million in annual gross gaming revenues during its first full year of operation.
The market has some really strong competitors that have been in operation for many years, Mathis said. MGM Springfield, in luring people to the Springfield casino, has been "really successful in getting return trips."
"It's just a matter of when we are going to be able to get there. It's going to take some time in a market like this. If you look at any other facility in the market, there's always a ramp-up," Mathis said.
The casino is making a number of changes such as adding bars including a VIP Lounge, adding new amenities, "and we will continue to get smarter about it and chip away into that number," Mathis added.
Plaza Hotel & Casino to host second annual Las Vegas Pickleball Open, Sept. 24-28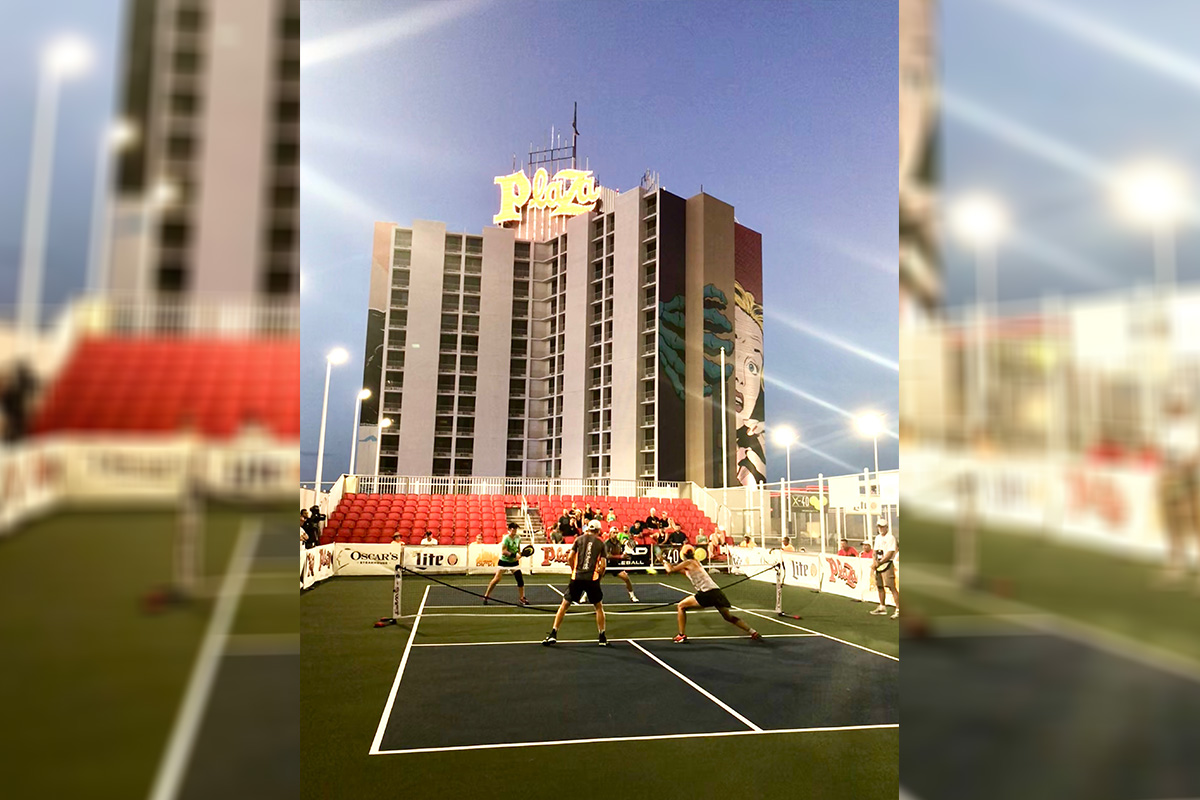 Reading Time:
2
minutes
LAS VEGAS – With more pickleball courts than any Las Vegas hotel/casino, the Plaza Hotel & Casino is again the official hotel and title sponsor of the Las Vegas Pickleball Open, Sept. 24-28. The annual competition saw registration more than double in its second year and expects to welcome nearly 650 players in 2019.
Due in large part to the success of last year's tournament, hundreds of amateur and professional pickleball players from across the United States and around the world, including Japan, Mexico and Canada, will participate in next month's event. Players also span multiple generations, from 12 to 81 years of age. Many players from last year are also returning, including top pros Simone Jardim and Kyle Yates to defend their mixed doubles title.
The Las Vegas Pickleball Open offers professional players a competitive prize package of $25,000 split between grand prize, silver and bronze medalists. The Plaza will again construct special grandstand seating for championship matches that will be streamed live on the event website.
"Pickleball continues to grow in popularity for players young and old," said Jonathan Jossel, CEO of the Plaza Hotel & Casino. "Since we debuted the permanent pickleball courts on the rooftop pool and recreation deck in 2016, the Plaza has built a unique reputation as a premier pickleball destination. Now, we are welcoming hundreds of players from around the globe for this unparalleled tournament that offers players everything: top-notch competition as well as delicious dining options, exciting entertainment and relaxing accommodations, all in the heart of downtown Las Vegas."
The tournament will offer men's, women's, and mixed amateur doubles matches as well as men's, women's, mixed and senior (50-plus) professional doubles matches. Matches will be played from 8 a.m. to 10 p.m. daily, with the scheduling of the championship matches to be announced. Spectators can attend any of the matches, including the semi-finals and championships, for free.
Players can register for the tournament online at www.lasvegaspickleballopen.com. Participants can also book hotel rooms at the Plaza at a special tournament rate, starting at $40 per night on the event site or at https://www.plazahotelcasino.com/entertainment/pickleball-open/.
A cross between tennis, badminton and ping pong, pickleball is the fastest growing racquet sport in the U.S., boasting more than three million players – a number that has been growing by more than 10 percent each year over the past decade.