Caesars Entertainment Launches Mobile Sports Betting App in New Jersey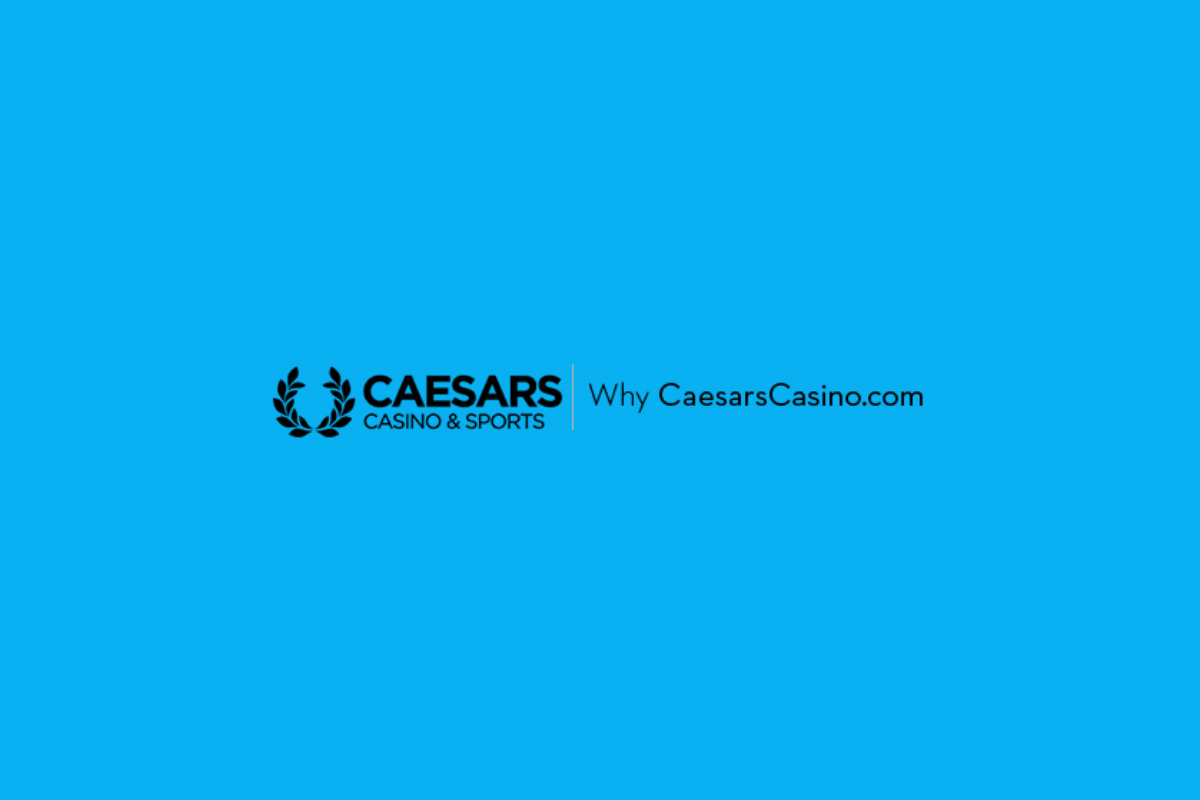 Reading Time:
5
minutes
The mobile sports betting feature inside the existing Caesars Casino App is available today, September 6th, just in time start of the professional football season
Players can earn and redeem Total Rewards® Loyalty points for stays and experiences at Caesars Entertainment resorts
Caesars Entertainment Corporation (NASDAQ: CZR) ("Caesars") announced that it's taking mobile sports bets today, September 6th, in New Jersey via The Caesars Casino & Sports app which is available through the App Store and on CaesarsCasino.com for Android users. This move allows anyone in NJ who downloads the app to place bets on their favorite sporting events, including professional football whose season kicks off today. They can also play over 400 casino games including slots, table games, and video poker.
"Since New Jersey decided to allow mobile sports betting, we have been working diligently to create the most engaging and fun mobile platform which provides users with the ability to place bets on their favorite sporting events," said Mark Frissora, CEO and President of Caesars Entertainment. "Players have the opportunity to earn and redeem rewards points through our Total Rewards loyalty program, which they can redeem for memorable experiences inside our world-class resorts. This launch further solidifies our investment into this exciting space."
Caesars is the leader in legalized gaming in the U.S. and a part of that success has come through our partnership with technology innovator, Scientific Games. Scientific Games, a leading partner to the world's most powerful iGaming, iLottery and Sports Betting brands will power the Caesars Casinos & Sports mobile app. Its OpenBet technology provides Caesars' players with intuitive and sleek solutions, enhancing the sports betting experience through the mobile app and at Bally's, Wild Wild West and Harrah's Atlantic City.
Partnerships like this allow Caesars Entertainment to generate a seamless and fun experience for the end-user while also preserving shareholder value.
The Caesars Casino & Sports app is available through the App Store and on Caesars website for Android users.  Caesars' mobile sports betting offering is integrated with Total Rewards.  More information on Total Rewards, including how to become a member, can be found at www.TotalRewards.com. Tri-state area gaming customers can access the mobile application in the state of New Jersey.  Wagers can be placed in the app via VISA, MasterCard, Paypal and select other forms of payment.
Following the Supreme Court's PASPA ruling and receipt of regulatory approvals, Caesars began taking sports bets at two of its New Jersey properties as well as its two Mississippi properties. As part of its sports betting growth strategy, Caesars plans to introduce retail locations and expand its mobile offerings in additional states when and if it becomes legal and economically attractive for Caesars to do so.
About Caesars Entertainment Corporation
Caesars Entertainment is the world's most diversified casino-entertainment provider and the most geographically diverse U.S. casino-entertainment company. Since its beginning in Reno, Nevada, in 1937, Caesars Entertainment has grown through development of new resorts, expansions and acquisitions. Caesars Entertainment's resorts operate primarily under the Caesars®, Harrah's® and Horseshoe® brand names. Caesars Entertainment's portfolio also includes the Caesars Entertainment UK family of casinos. Caesars Entertainment is focused on building loyalty and value with its guests through a unique combination of great service, excellent products, unsurpassed distribution, operational excellence and technology leadership. Caesars Entertainment is committed to environmental sustainability and energy conservation and recognizes the importance of being a responsible steward of the environment.
Forward-Looking Statements
This release includes "forward-looking statements" intended to qualify for the safe harbor from liability established by the Private Securities Litigation Reform Act of 1995. You can identify these statements by the fact that they do not relate strictly to historical or current facts. These forward-looking statements are based on current expectations about future events. Further, these statements contain words such as "will" or the negative or other variations thereof or comparable terminology. In particular, they include statements relating to Caesars' introduction of sports betting in New Jersey and Caesars' plans and strategy with respect to the sports betting opportunity in the United States.
Investors are cautioned that forward-looking statements are not guarantees of future performance or results and involve risks and uncertainties that cannot be predicted or quantified, and, consequently, the actual performance of Caesars Entertainment may differ materially from those expressed or implied by such forward-looking statements. Such risks and uncertainties include, but are not limited to, the following factors, and other factors described from time to time in Caesars Entertainment's reports filed with the Securities and Exchange Commission (including the sections entitled "Risk Factors" and "Management's Discussion and Analysis of Financial Condition and Results of Operations" contained therein):
Caesars' ability to respond to changes in the industry, particularly digital transformation, and to take advantage of the opportunity for legalized sports betting in multiple jurisdictions in

the United States

(which may require third party arrangements and/or regulatory approvals);
the effects of local and national economic, credit, and capital market conditions on the economy, in general, and on the gaming industry, in particular;
the effect of reductions in consumer discretionary spending due to economic downturns or other factors and changes in consumer demands;
the ability to take advantage of opportunities to grow Caesars' revenue;
the ability to effectively compete against Caesars' competitors;
the impact of Caesars' substantial indebtedness, including its impact on Caesars' ability to raise additional capital in the future and react to changes in the economy, and lease obligations and the restrictions in Caesars' debt and lease agreements;
the ability to access available and reasonable financing or additional capital on a timely basis, and on acceptable terms or at all, including Caesars' ability to refinance Caesars' indebtedness on acceptable terms;
the ability of Caesars' customer tracking, customer loyalty, and yield management programs to continue to increase customer loyalty and same-store or hotel sales;
changes in the extensive governmental regulations to which Caesars is subject, and (1) changes in laws, including increased tax rates, smoking bans, regulations or accounting standards, (2) third-party relations and (3) approvals, decisions, disciplines and fines of courts, regulators and governmental bodies;
compliance with the extensive laws and regulations to which Caesars is subject, including applicable gaming laws, the Foreign Corrupt Practices Act and other anti-corruption laws, and the Bank Secrecy Act and other anti-money laundering laws;
abnormal gaming holds ("gaming hold" is the amount of money that is retained by the casino from wagers by customers);
the effects of competition, including locations of competitors, growth of online gaming, competition for new licenses, and operating and market competition;
Caesars' ability to protect Caesars' intellectual property rights and damages caused to Caesars' brands due to the unauthorized use of Caesars' brand names by third parties in ways outside of Caesars' control;
acts of war or terrorist incidents (including the impact of the recent mass shooting in

Las Vegas

on tourism), severe weather conditions, uprisings, or natural disasters, including losses therefrom, losses in revenues and damage to property, and the impact of severe weather conditions on Caesars' ability to attract customers to certain of Caesars' facilities;
a disruption, failure, or breach of Caesars' network, information systems, or other technology, or those of Caesars' vendors, on which Caesars is dependent;
risks and costs associated with protecting the integrity and security of internal, employee and customer data.
Any forward-looking statements are made pursuant to the Private Securities Litigation Reform Act of 1995 and, as such, speak only as of the date made. Caesars Entertainment disclaims any obligation to update the forward-looking statements. You are cautioned not to place undue reliance on these forward-looking statements, which speak only as of the date stated or, if no date is stated, as of the date of this release.
Source: Caesars Entertainment Corporation
Global Gaming Expo Announces Las Vegas Event Cancellation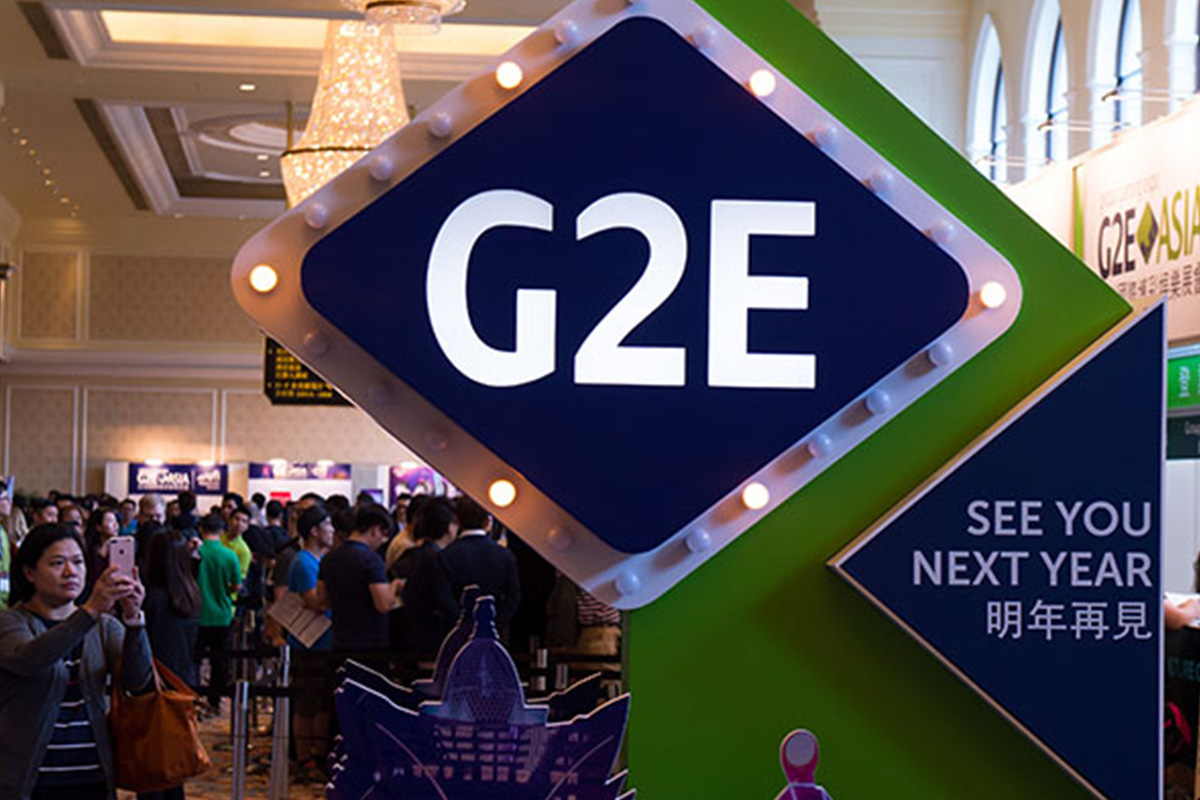 Reading Time:
2
minutes
Global Travel Restrictions, Uncertain Guidance Prompt Show Organizers to Eliminate All In-Person Elements
The American Gaming Association (AGA), with partner Reed Exhibitions, formally announced the cancellation of the Global Gaming Expo (G2E), the gaming industry's top global event. The show's organizers are committed to facilitating economic, education, and networking opportunities for the global gaming industry through a series of virtual G2E events throughout the rest of the year to better reflect the current environment. G2E was scheduled to take place October 5-8, 2020; the next in-person edition of the Global Gaming Expo (G2E) will take place October 4-7, 2021 at the Sands Expo and Convention Center.
"In light of continued uncertainty around a viable marketplace at a physical G2E show, global travel restrictions, and currently unknown guidance on large public gatherings this fall, we have come to the unfortunate conclusion that we simply cannot hold an in-person G2E this year," said AGA President and CEO Bill Miller. "Health and safety have always been our top priority and the uncertainty created by the ongoing pandemic makes this the prudent decision ahead of critical deadlines for exhibitors planning to participate."
For 20 years, G2E has welcomed nearly 30,000 attendees annually from across the globe, including executives representing key industry partners such as the Association of Gaming Equipment Manufacturers, as well as the world's top casino operators, sports betting companies, and FinTech and digital payments facilitators, among others.
"We arrived at this decision after thoughtfully engaging with national, state, and local public health authorities, as well as exhibitors and buyers who have shared industry observations and priorities. Ultimately, it became clear that proceeding with an in-person gathering simply was not feasible," said Hervé Sedky, Reed Exhibitions Americas President.
"It is our commitment to use G2E's platform, as the leading convener of the global gaming community, to continue to deliver unparalleled education content, inspiring collaboration, and innovative ideas as the industry readies for continued growth," added Sedky.
"As the country works to reopen, the American gaming industry continues to adapt and provide the safest possible experience for our employees and customers while continuing to support the communities in which we operate. We look forward to the moment when we can convene together again with our colleagues from across the world and celebrate the resilience that our industry is known for," concluded Miller.
The event organizers will announce plans for virtual events and education in the near future.
FlowPlay Crosses $250,000 Milestone in Funds Raised for American Cancer Society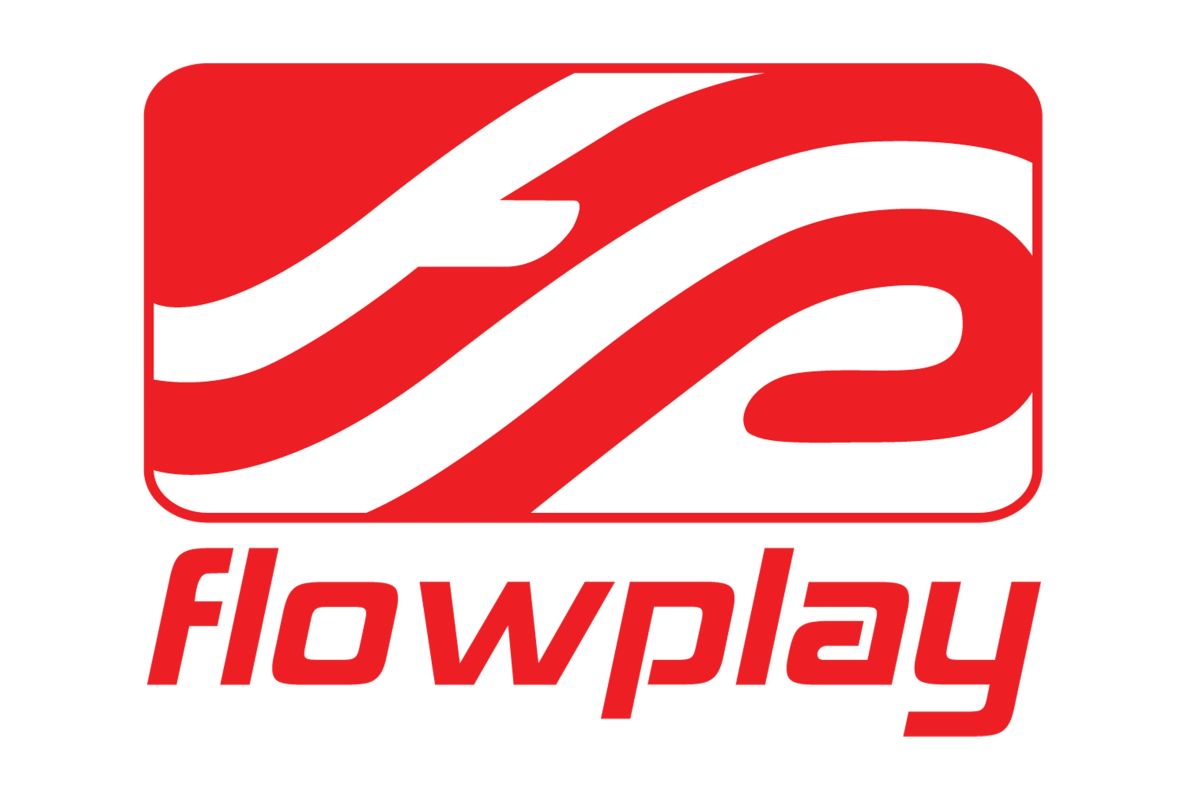 Reading Time:
2
minutes
FlowPlay, creator of one of the most powerful immersive gaming platforms, announced that its Vegas World in-game fundraisers have surpassed $250,000 raised for the American Cancer Society (ACS). This news comes on the heels of FlowPlay's most recent campaign, which generated $55,000 for ACS Hope Lodge facilities. This year's momentum has built upon FlowPlay's record fundraising year in 2019, when its players helped raise upwards of $100,000 for ACS's Road To Recovery and Reach To Recovery programs and also extended support to local organizations Crooked Trails and the Seattle Theatre Group.
During the month of May, 2020, FlowPlay offered a virtual ACS Hope Lodge-branded charm in the company's flagship connected game, Vegas World, which was available for players to purchase. The funds raised helped ACS open the doors of Hope Lodge facilities which had been temporarily closed due to COVID-19 to frontline health care workers. As Hope Lodge communities prepare for reopening to cancer patients and caregivers, additional safety precautions must be instituted. Building modifications, increased cleaning processes, and new necessary supplies such as PPE are adding one-time costs of approximately $350,000 making funding for these facilities especially critical during this unprecedented time.
"I'm always blown away by the ongoing generosity and support our Vegas World community has for the American Cancer Society," said Derrick Morton, CEO, FlowPlay. "Today marks a major milestone for FlowPlay and ACS, but the needs continue to grow. As our players keep showing up to help those who need it most, I'm hopeful we can continue to make a major impact both in our own backyard and beyond."
"We are extremely grateful to Vegas World players and FlowPlay for their generosity helping the American Cancer Society to continue to save lives," said Howard Heino, American Cancer Society Vice President, Hope Lodge Operations & Facilities Management. "Like many organizations, the Society is facing unimaginable challenges to its fundraising. Without companies and individuals stepping forward to help, more lives will be lost to this disease that one in three people will face throughout their lives. Thank you for your critical support."
To donate to the American Cancer Society, please visit: http://cancer.org/donatelocal.
Royal River Casino selects Table Trac's Table Games Management System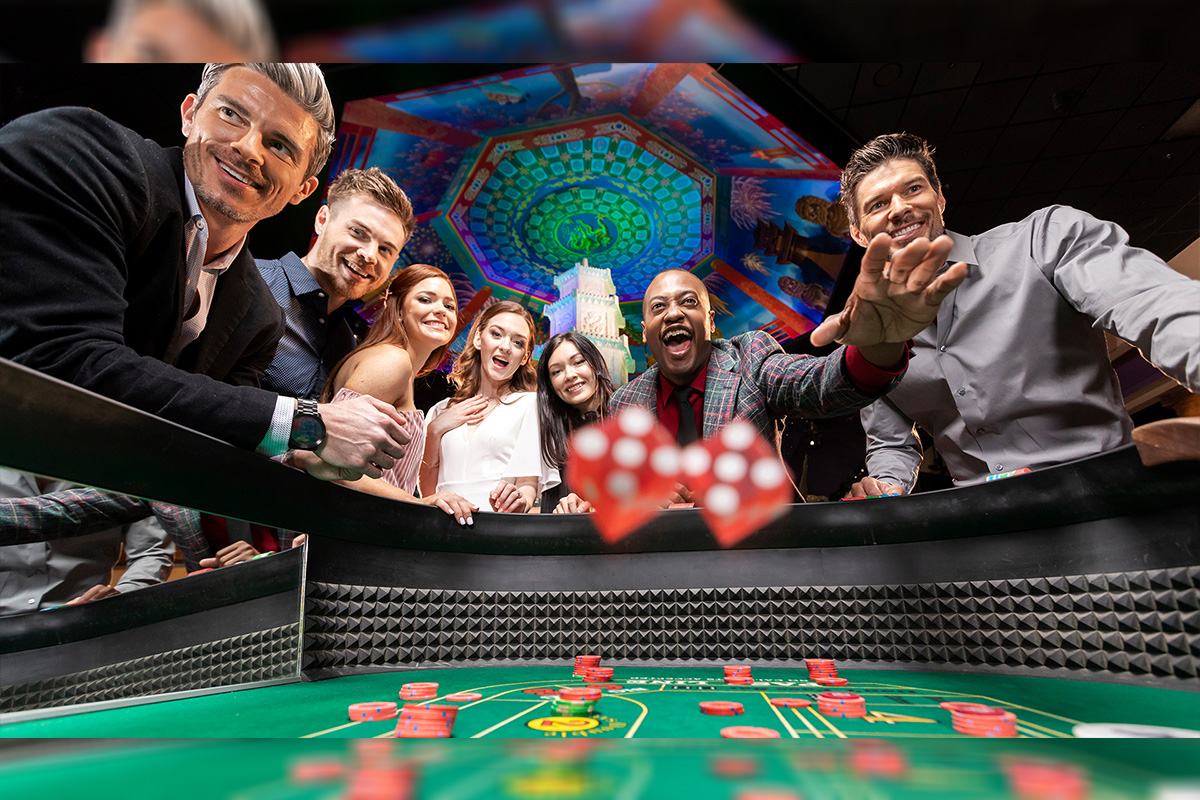 Reading Time:
2
minutes
Table Trac, Inc., a developer and provider of casino information and management systems that automate and monitor the operations of casinos, announced it will provide its Table Games Management System for the Royal River Casino located in Flandreau South Dakota.
"Our property is excited to partner with Table Trac to continue to improve our operations. We identified a clear need to upgrade our player tracking and accounting capabilities in our table games department.  Accordingly, after reviewing the majority of the systems available, CasinoTrac was a clear winner for our property," said Tim Morrissey, Senior Director or Operations at Royal River Casino & Hotel. "Our Executive Team was extremely impressed with the ease of operation for the front-end user of the system. We also see future value in the dynamic nature of the CasinoTrac System to integrate with our current systems while leaving the door open to add additional module in the future." Morrissey added that "In addition to the CasinoTrac system providing the functionality the property was looking for, the CasinoTrac Team approached the property as a partner, looking to solve our problem and be part of the long-term success of the property, something we are always looking for in our vendors."
"Royal River Casino had a unique set of requirements.  They communicated exactly how they wanted to approach the solution, we listened and were able to demonstrate how they could utilize features in the CasinoTrac system to accomplish those objectives," said Table Trac's Chief Executive Officer, Chad Hoehne who added, "Table Trac, Inc. is happy to be partnering with Royal River for these system solutions."
Table Trac will provide the Royal River Casino with a complete suite of table games management products that assists casinos in driving player revenues and creating player loyalty, which are included standard with every Table Trac Table Games Management System.
SOURCE Table Trac, Inc.