Microgaming develops Village People Online Slot in ITV Studios Global Entertainment deal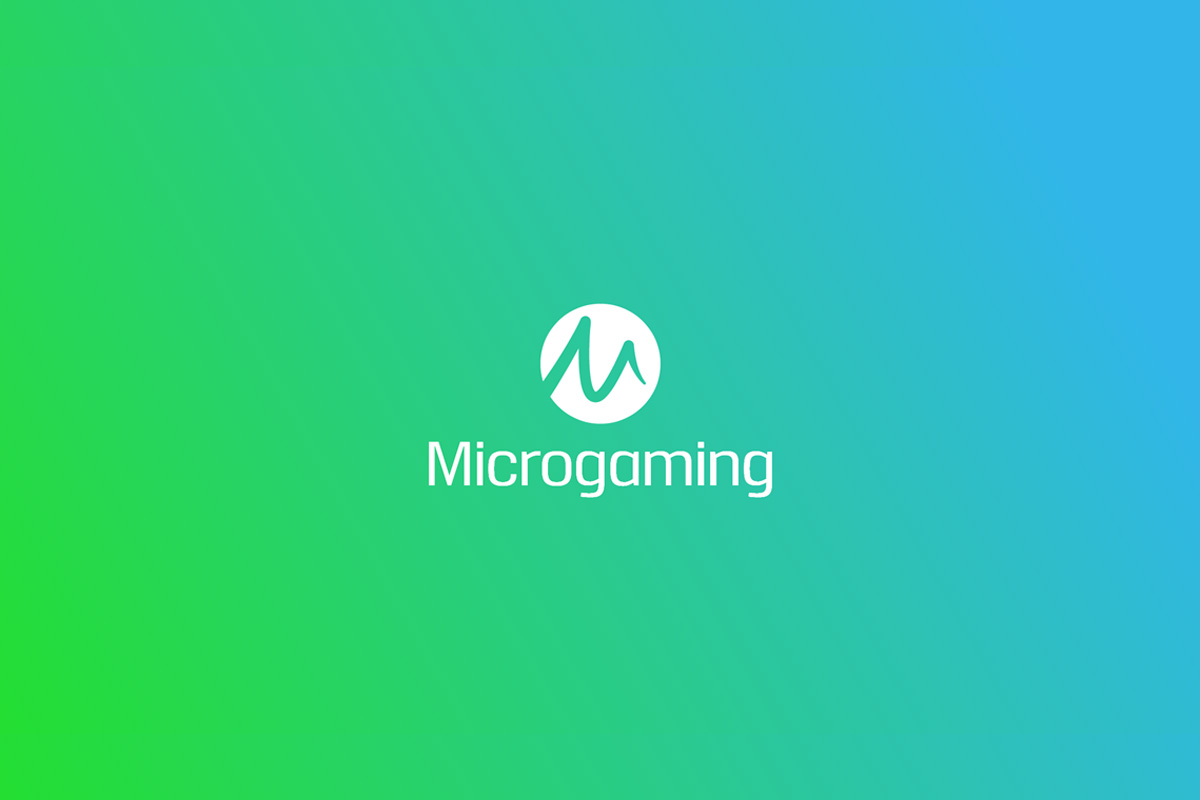 Reading Time:
2
minutes
Microgaming has signed a licensing deal with ITV Studios Global Entertainment to develop an exclusive online slot based on the iconic disco group, Village People.
Earmarked for a 2019 release, the game will feature the Village People's most memorable hits, including dancefloor classics such as Y.M.C.A., Go West and Macho Man, which triggered a disco revolution worldwide and launched the band as the 'Kings of Disco'.
Fans of the group can expect a nostalgic trip in online slot form that will feature all the iconic characters, including the Biker, Cowboy and Construction Worker, who will accompany players on a journey back to the 70s disco scene as they spin to win for big rewards.
The new title will join Microgaming's award-winning portfolio of branded content and will be made available on all platforms exclusively to Microgaming operators.
"Village People is an iconic brand that has created an impact on pop culture with songs that have remained popular with mainstream audiences since the 70s and 80s. Microgaming is proud to announce the development of a new game which will feature the band's greatest hits and members for the first time in online slot form, adding a new dimension to our extensive portfolio of branded content." – Andrew Clucas, Microgaming COO
"A brand as iconic as Village People is sure to lend a great deal of fun and nostalgia to the themed online slot game, and who better to bring that to life than the company that developed the first true online casino." – Steve Green, ITVS GE spokesperson
About ITV Studios Global Entertainment:
ITV Studios Global Entertainment (ITVS GE) is one of the world's leading international TV distribution, home entertainment, publishing, merchandising and licensing businesses. ITVS GE distributes celebrated content across all genres from both its in-house production business, ITV Studios, and in collaboration with leading producers from around the world.
Part of ITV PLC, which includes the UK's largest commercial broadcaster, ITV Studios Global Entertainment has offices in London, Hong Kong, Los Angeles and Sydney.

UK betting technology supplier 20SHOTS accelerate funding with £400,000 raise at £5m valuation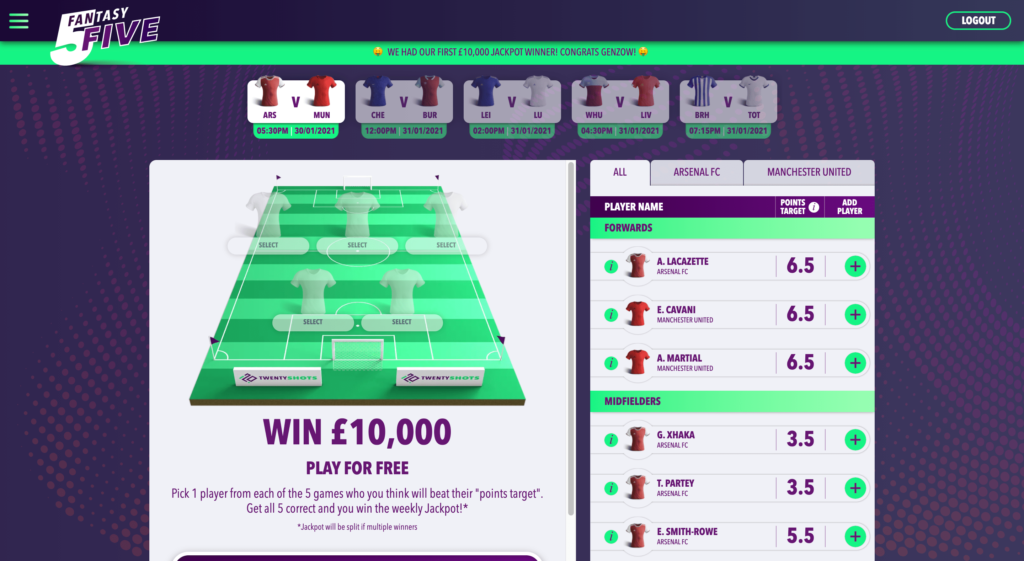 Reading Time:
3
minutes
20SHOTS have geared up for the new football season in the UK by securing additional investment in a second funding round, including securing the backing of US VC Animal Capital

New season will see new product rollout for popular Fantasy5 free-to-play fantasy football game, covering Champions League, Europa League and other European top flights

Current growth trajectory sees Fantasy5 on course to recruit half a million players this season
20SHOTS, the UK technology supplier behind fast-growing free-to-play fantasy football game Fantasy5, have secured an additional £400,000 of investment at a £5 million valuation, with backers including Gen-Z focused US Venture Capital fund Animal Capital.
The American fund that counts social media stars Josh Richards, Griffin Johnson and Noah Beck focus on products that reach a new generation of customers. They have invested an undisclosed sum in 20SHOTS for the new football season, which will see the platform roll out its largest range of products added to its Fantasy5 game to date.
Fantasy5's Premier League product, which uses a unique points system developed in-house based on fantasy football, offers cash prizes to winners who can successfully predict how well players will perform per gameweek.
Using their own risk management system and algorithmic trading software, the company will now look to supplement this with additional games covering the Champions League, Europa League and other top European leagues.
The roll out of additional leagues coupled with Fantasy5's existing growth – bolstered last season by the recruitment of BoyleSports as its first tier one UK & Ireland bookmaker partner – keeps the game on course to break the 500,000 player mark.
Prizes for the additional leagues will remain at the standard £10,000 mark, as offered to Premier League players, and offer partners an increase in engagement and retention. 83% of players who played in the last four rounds last season have made an entry in the first two weeks. The investment in Fantasy5 also comes in advance of the Government's highly-anticipated White Paper review of the gambling industry, which is likely to see traditional marketing practices come under scrutiny, creating additional need for operators to engage customers beyond traditional channels.
Jacob Kalms, co-founder and CEO of 20SHOTS said: "We're pleased to welcome Animal Capital as investors as part of our most recent founding round which has raised £400,000 in capital.
"As demand grows in the ultra-competitive free-to-play space, we're investing in our ability to quickly and seamlessly roll out products and games on a white label basis for a number of different partners across multiple divisions and competitions – with the ultimate objective of using the technology seamlessly across the most popular sports worldwide.
"Our growth model forecasts we will break the half a million player mark this season, with our scaling driving down the cost of acquisition for partners whilst maintaining our engagement, dwell and retention rates considerably above industry averages."
He added: "Operators should also be considering how free-to-play and softer marketing funnels like those offered by games like Fantasy5 will help them navigate any changes thrust upon them by the upcoming gambling review. Whilst our audience is ultimately commercially valuable to any operator or affiliate, Fantasy5 remains a sustainable way to build a loyal audience over time."
Marshall Sandman, Managing Partner of Animal Capital said: "In a crowded market of fantasy, free to play, and pay-to-play sports betting, 20SHOTS distinguishes itself with a best in class team and direction that has allowed the product to stand out distinctly and early.
"Their flagship game Fantasy5 is an early hit, their B2B relationships are uniquely positioned to make this an exciting asset and their ability to resonate and be sticky with a younger audience are all reasons why we were excited to be on the journey.
"Jacob the CEO and his team have conviction and direction, and they will continue to prove why they deserve to be big fish in this pond!"
BetConstruct attends G2E Asia Singapore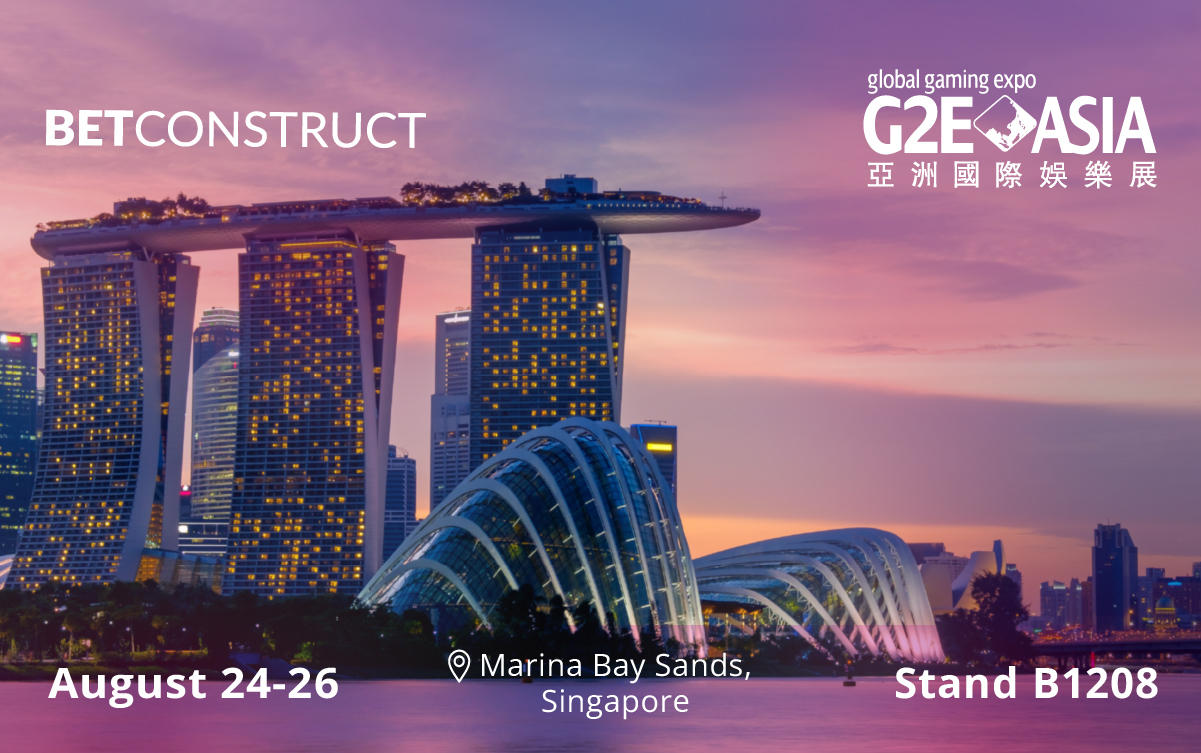 Reading Time:
< 1
minute
The igaming giant BetConstruct restores the busy routine of traveling to international expos. This time the team will attend G2E Asia Singapore on August 24-26.
To one of the biggest igaming gatherings in the Asian part of the world BetConstruct travels with its complete set of betting and gaming products with extra special focus on what is in demand the most among the players in the region. Among the tailored solutions for local operators are sports betting products coupled with data feed solutions and a full suite of casino and bet-on games.
BetConstruct's Sportsbook covers 120+ sports types for every taste while offering the Asian view alongside 4 other types. A special place in the company's sportsbook holds the Esports section being one of the richest catalogues in the industry with 12,000+ unique live events monthly.
Backing the product are BetConstruct's 4 data feed solutions – live video streaming, odds feed, live scouting and statistics. Together this complete sports betting and data solution is one of the strongest on the market.
Gaming-wise, BetConstruct has the widest portfolio of games, over 10,000+ to be exact. This number includes slots from top providers available on any device for the players, highly attractive live casino games from BetConstruct's brand called CreedRoomz as well as in-house developed regional Skill Games and a wide variety of bet-on games.
BetConstruct will be showcasing all of these products alongside its other ground-breaking solution for the Asian continent on August 24-26 welcoming all visitors at Stand B1208.
7777 gaming goes live at Inbet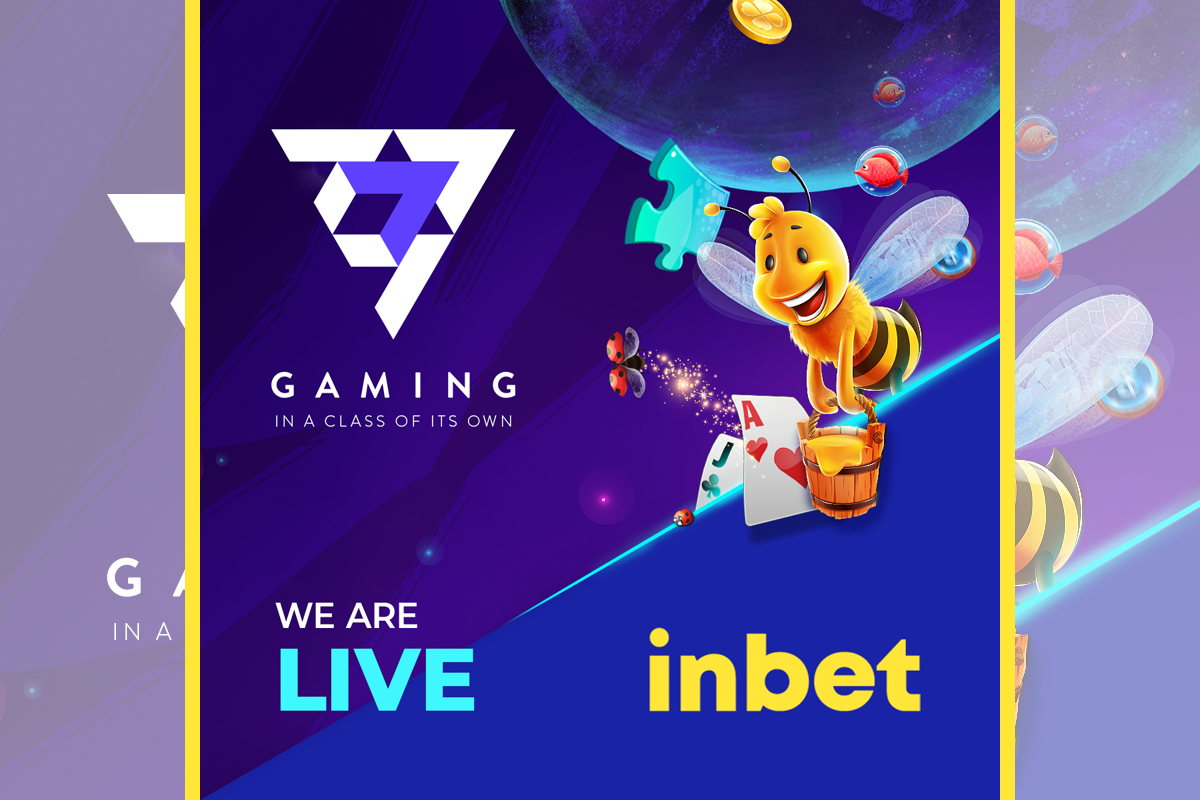 Reading Time:
2
minutes
7777 gaming goes live at Inbet with its innovative and engaging game content. Inbet's online brand was recently established as a licensed operator in Bulgaria in order to grasp the ever-increasing need for online gambling entertainment on the market. On inbet.com players can enjoy a rich portfolio of classic and casino games as well as live sports events and virtual sports.
Elena Shaterova, CCO at 7777 gaming has commented: "Our partnership with Inbet opens a new window of opportunity for their wide community of players. Now, they will have the option to play more than 50 thrilling casino games by 7777 gaming that are made with the mindset of a gamer. We are beyond excited to welcome another licensed online operator in Bulgaria and work with Inbet's team of professionals."
Tatyana Zhelyazkova, Head of Marketing at Inbet said: "We are delighted to join forces with 7777 gaming and offer their innovative and engaging online casino game content to our players. Through their games, we will reach another slice of the iGaming players, who are looking for more in-play gamification and marketing tools in the games."
B2B provider 7777 gaming is offering its original in-house iGaming content, consisting of 100+ games, innovative jackpot solutions and all-in-one platform to highly-regulated jurisdictions worldwide. 7777 gaming is live at Inbet with its most popular and played games for the last 6 months – Sea of ​​Treasures, Lucky Clovers, Jinn, Samurai Fortunes and much more. The recently released titles are Cash 40, Hit the Pinata, Galaxy Fortune, Honey of Gold and more.
7777 gaming focuses mainly on building an online casino that is compelling and competitive, that attracts, convert and retain the new generation of players. In its mission to do so, the company's product portfolio consists of unique in-house content of Instant win games, Slot games, Premium games, Exclusive games, Table games, Themed games, iLottery games and much more.
Through its creative and experienced team, 7777 gaming plans for massive expansion over the next 12 months in various jurisdictions worldwide.