Casino Technology honoured with 2018 Best General Manager of a Gaming Equipment Company in Romania award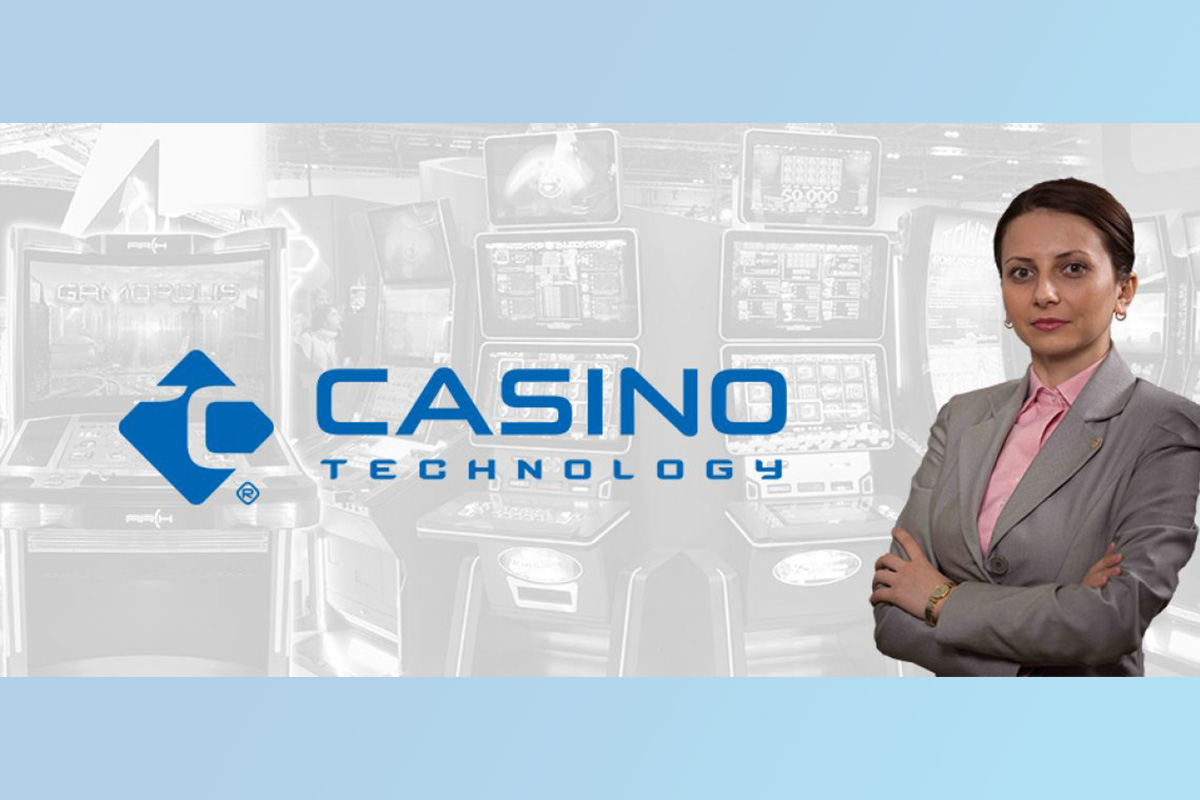 Reading Time:
< 1
minute
Casino Technology's General Manager for Romania Valentina Dobre was honoured with the Best General Manager of a gaming equipment company, operating in the East European country award. The prize category was designed to recognize the exceptional contribution of a professional to the gaming industry in the country and was granted on a special ceremony during Women in Gambling Gala at the 12th edition of Entertainment Arena Expo in Bucharest. Valentina Dobre`s nomination was among the proposed by prominent industry representatives and was chosen after voting of an independent Prize Committee.
"This candidate has established herself as a valuable professional with a proven track record and a high level of achievements in the gaming industry", the organisers explained.
Valentina Dobre joined Casino Technology's team in 2017 as a General Manager for Romania, contributing with her profound expertise, professional background and in-depth knowledge of the gaming industry in the country.
Milo Borissov, founder, president and CEO of Casino Technology commented: "We could not be more proud of Mrs Dobre receiving the award. As a well respected leader within the gaming community in Romania, Valentina Dobre is a very important and valuable to Casino Technology, bringing extensive knowledge of the market and making a substantial contribution to the overall company development".

Merkur to Participate in Entertainment Arena Expo 2022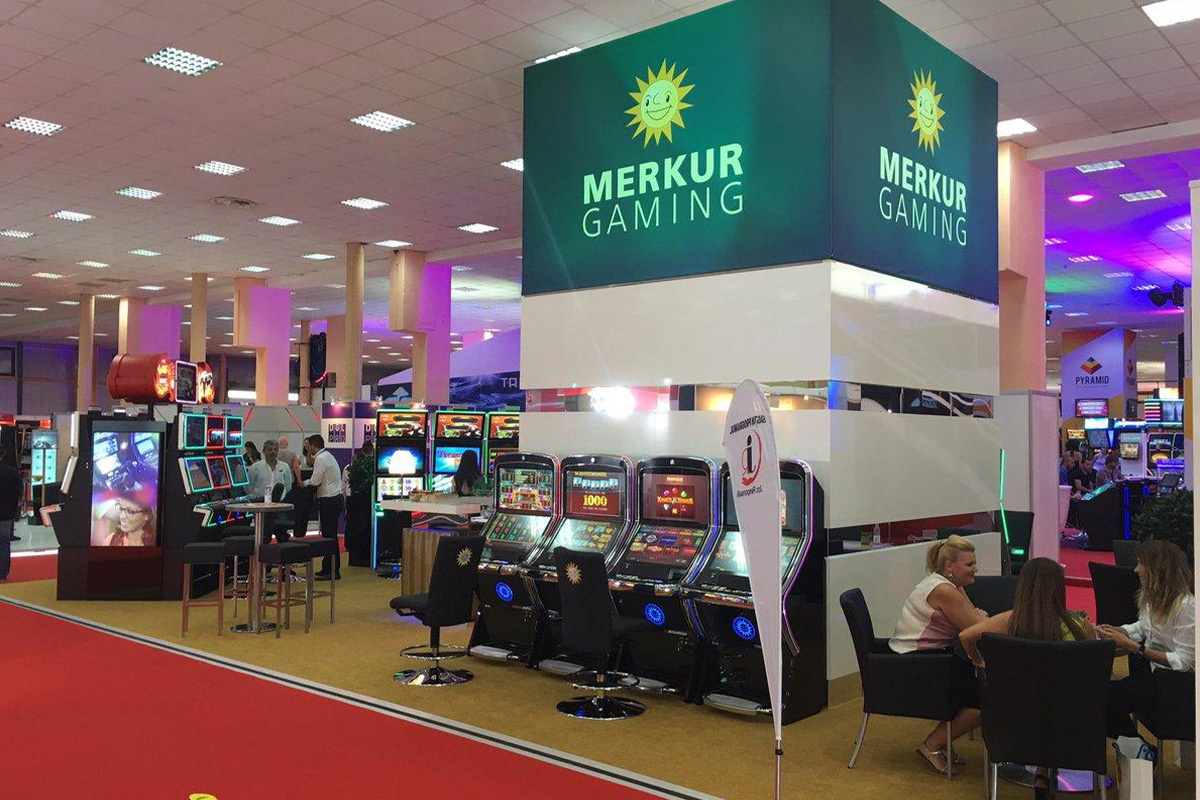 Reading Time:
2
minutes
Merkur is in preparations to participate in the 14th Entertainment Arena Expo (EAE) in Bucharest.
Being held from September 6 to 8 at the Romexpo Fair Ground in Romania's capital city, Bucharest, EAE 2022 will have a major exhibitor presence from MERKUR. On booth 306, the German gaming giant will indeed "entertain" with a strong presence of its top jackpots, cabinets and new games; backed up by the presence of cash handling experts GeWeTe and next-generation payment options from Merkur eSOLUTIONS.
Bucharest in Romania has been the country's capital city since 1862 and, through its long history, has been known as both the "City of Joy" and the "Paris of the East". It is also the centre of the country's gaming industry where both casinos, gaming arcade premises and venues in the sports betting and gastronomy sectors are hugely popular.
Romania has the largest number of slots in operation in east Europe, currently well over 70,000 machines. The Merkur brand has been active in Romania since 2004 and has a Group subsidiary company, Merkur Gaming Distribution, based in Bucharest and with Hannelore Fuica as its managing director and team leader.
Speaking ahead of EAE Ms Fuica confirmed her belief that the two most popular game types with Romanian players are Fruit games and, in recent years, Roulette. Already in both slot hall and sports betting operations throughout the country, the new MERKUR Roulette features stunning 3D graphics, a new animation of the roulette wheel itself and an enhanced speed of play.
This will be a significant highlight of Merlur's EAE presentation, as will the new linked progressive jackpots Link Zone (shown in the Avantgarde Max Trio cabinet) and Solar Link (featured on the stylish Allegro Trio cabinet) plus the innovative MERKUR Mystery jackpot that will display on the Avante Trio cabinet that hosts a multiplicity of new multigame titles powered by the latest software and boasting a brand new player interface.
EAE's ambition is to become internationally recognised as THE standout gaming show for the Eastern Europe and Balkan region, something on which Athanasios "Sakis" Isaakidis, Chief Executive, International commented: "We are all anticipating a really great EAE show in Bucharest.
And he added: "Romania is a significant and highly successful market for MERKUR and we are set to make a great representation of our history, experience and great products at EAE in Bucharest as we demonstrate, as the show's title exemplifies, our commitment to gaming Entertainment across Romania, and beyond."
CT Interactive to Showcase Games Portfolio, Latest Product Line at EAE Romania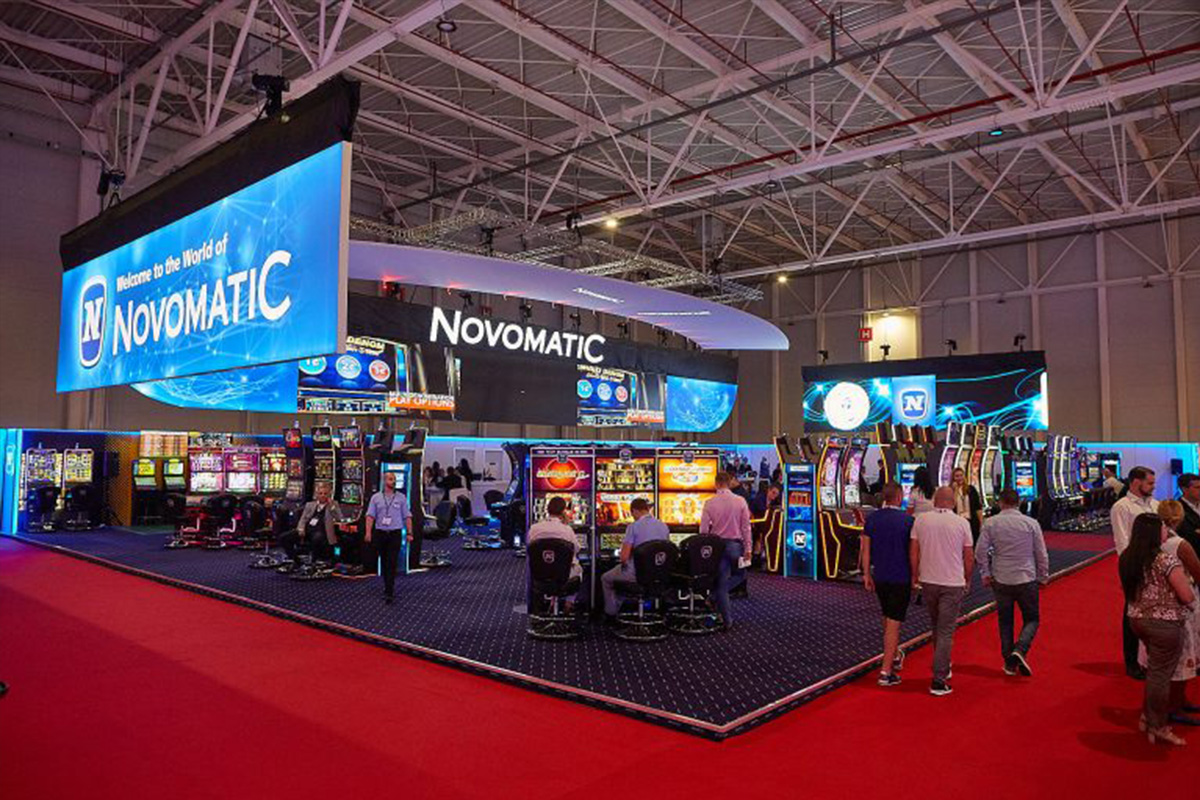 Reading Time:
< 1
minute
CT Interactive is set to present its growing portfolio at Entertainment Arena Expo from September 6 to 8 at the Romexpo Fair Ground in Bucharest. At stand 108, the company will showcase its product offerings, including fascinating games, innovative Jackpots, Free Spins and more.
"We believe the fair will be a great place to further grow our business network in Romania. Moreover, we will introduce our latest product line, which we plan to certify in the upcoming months," Lachezar Petrov, CEO of CT Interactive, said.
CT Interactive grew considerably over the past two years, extending its market share in Romania with integrations with leading operators.
"The Expo is the perfect place to showcase our progress. There will be a particular focus on our plans for the considerable increase in the game content that will help our clients to grow their business," Milena Tsankarska, Head of Business Development EMEA, said.
"We have prepared inspiring and attractive business offerings, so visit us at stand 108 at Entertainment Arena Expo. I am looking forward to meeting all our partners and prospects," Milena Tsankarska added.
LEAP's Virtual Sports are Live in Romania!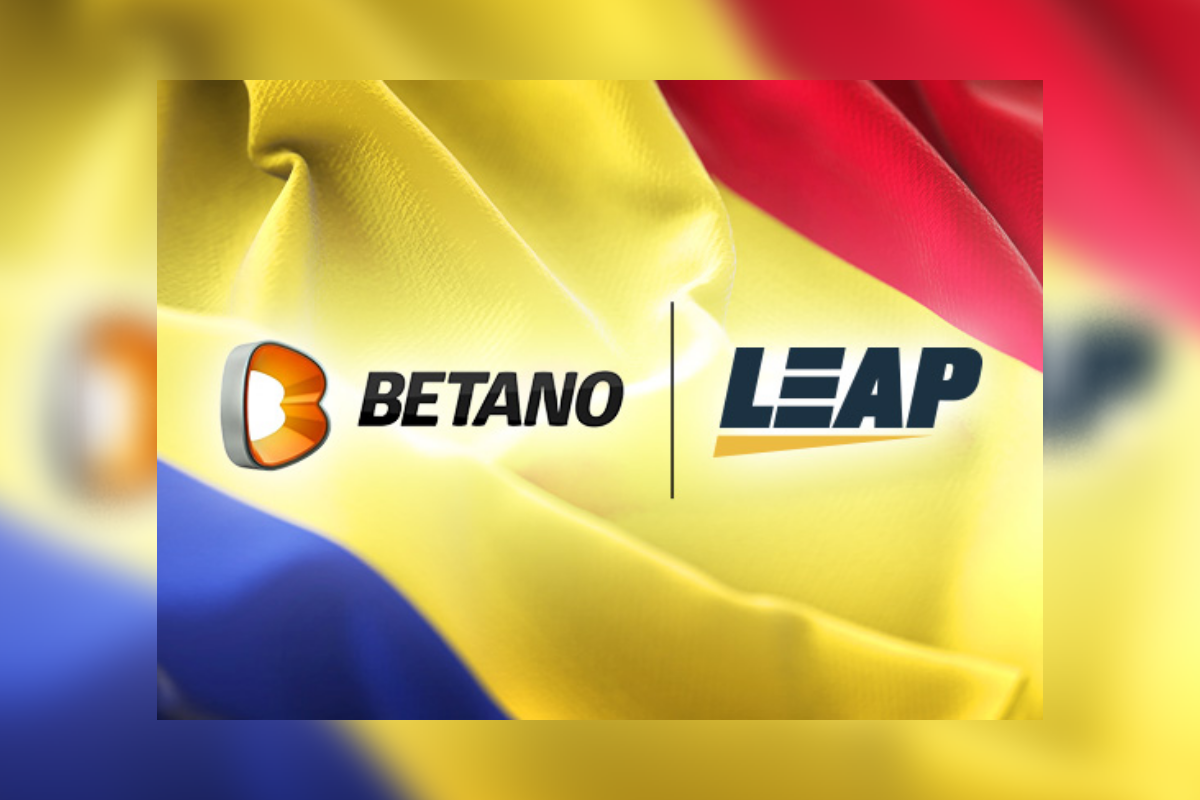 Reading Time:
< 1
minute
Good news! LEAP by extending its partnersip with Kaizen Gaming, has launched its Virtual Sports in Romania, with the Betano brand.
Kaizen Gaming has established itself as one of Europe's fastest-growing and most innovative game-tech companies, operating the Stoiximan brand in Greece and Cyprus and the Betano brand in 8 more countries, including Germany, Bulgaria, Romania and Portugal.
Thanks to our partner, some of LEAP's most popular Virtual Sports are live in Romania, among which you will find Instant Euro-League Legends, NASCAR Streak, Football Penalty Duel, Virtual Football Cup V2 and Football Streak.
"The launch of our unique and ultra realistic Virtual Sports in Romania is an important achievement and we are delighted that we could do that through the long time engagement with one of our most valuable partners, Kaizen Gaming. We are happy to know our games can now entertain players across this fine and demanding sports betting market" – said Andreea Stiru, Head of Customer Success at Leap.
Statement from Kaizen Gaming:
"We are extremely happy being the first to launch Leap Gaming's innovative, fast and uniquely branded Virtual Sports in Romania. This represents our commitment to our customers for unique and highly entertaining content." – said Vangelis Kalloudis, Gaming Product Manager at Kaizen Gaming.