Hero Gaming Launches Blitz – A faster way to play casino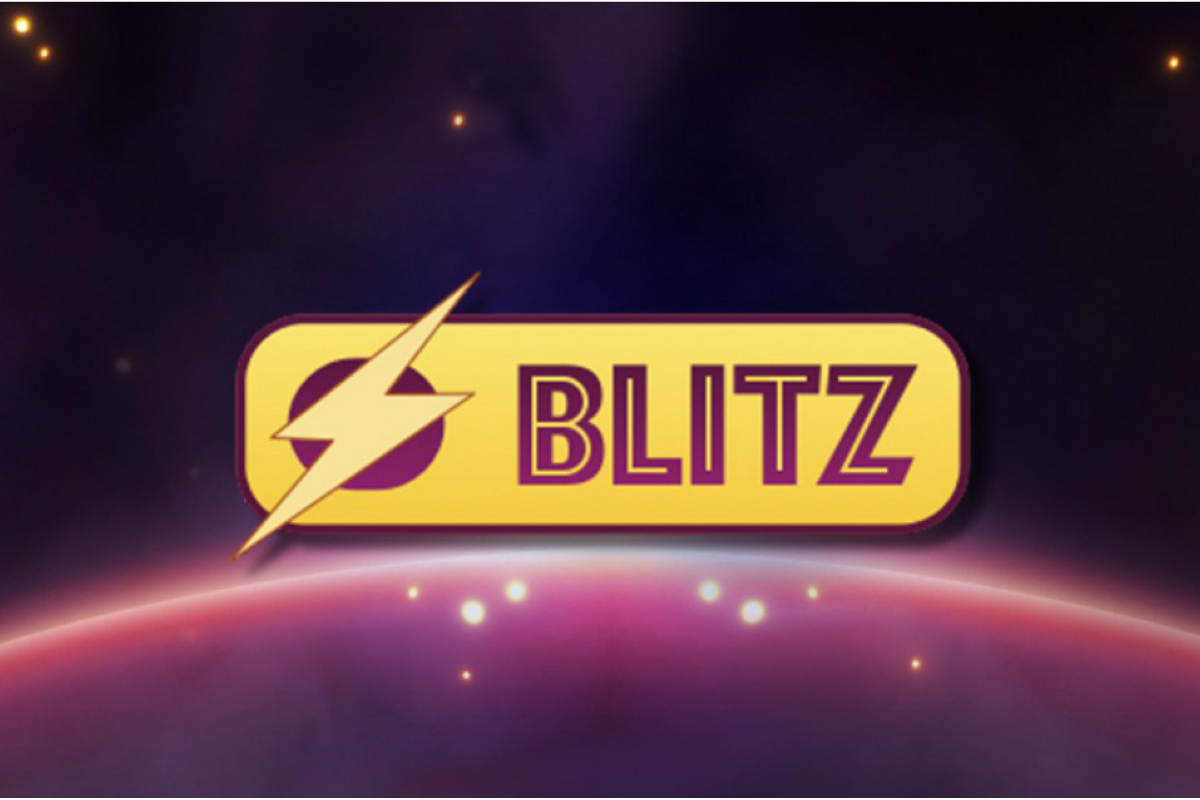 Reading Time:
2
minutes
Malta based Hero Gaming is famous for innovation and for creating fun gaming experiences. The company operates the gaming sites Casino Heroes and Speedy Casino as well as the sportsbook Betser.
Now, Hero Gaming has taken the next step in introducing innovative solutions in the gaming market with the launch of Blitz. Through a unique interface with NetEnt's platform, customers can now play six times faster than normal.
Blitz lets users play at higher speeds without having to wait for the slot reels to be displayed with each spin, something that is considered time-consuming for some players.
Instead, an animated graphic showing their winnings is displayed, along with buttons that control the number of spins and size of stake.
This allows the gamer to stop the game at any time and to always have their updated account balance and remaining spins completely visible.
Tomas Bäckman, CEO of Hero Gaming, said:
"There's a lot going on in the gaming world right now, and our focus is always on developing innovative gaming experiences that are both entertaining and technically in the forefront. Behind Blitz is a complex technical solution that meets the needs of today's gamers – it should be easy and fast while the pleasure factor is high. You should not be disturbed by information and graphics if you don't want to be. We've spent a lot of time and effort in developing a technical platform that has both flexibility and strength. Blitz is an example of what we can create on it.
Blitz is developed on NetEnt's technology as an overlay and the collaboration has proven to be successful.
"This is a collaboration between two driven and innovative players, utilising both companies' strengths. NetEnt has contributed with significant insights and technical know-how in this process. My assessment is that Blitz will be a contribution to the gaming market," concludes Tomas Bäckman,"
Henrik Fagerlund, Chief Product Officer at NetEnt, comments:
"We are pleased that Hero Gaming has chosen to develop Blitz on NetEnt's platform. Our ambition is to be at the forefront and we welcome innovative thinking and creative initiatives from our customers. In the future, I think we will see more of this type of products and solutions – to tailor the experience to different gamers. It will be exciting to see how gamers will use Blitz and we are looking forward to following developments."
About Hero Gaming:
Hero Gaming was founded by Georg Westin in 2014 and quickly established itself as a leader in creating high-level entertainment by combining the thrill of gaming with money with mechanics often found in other games that don't use betting. Today, the company primarily operates the online casino Casino Heroes, the sports betting site Betser and the latest addition Speedy Casino. Hero Gaming has grown significantly in recent years and now has about 110 employees. Of these, 40 work with technology and product development from the company's Experience Center, and 70 people work with gaming.
Triple Cherry video slots live now at BigBola and BetMotion casinos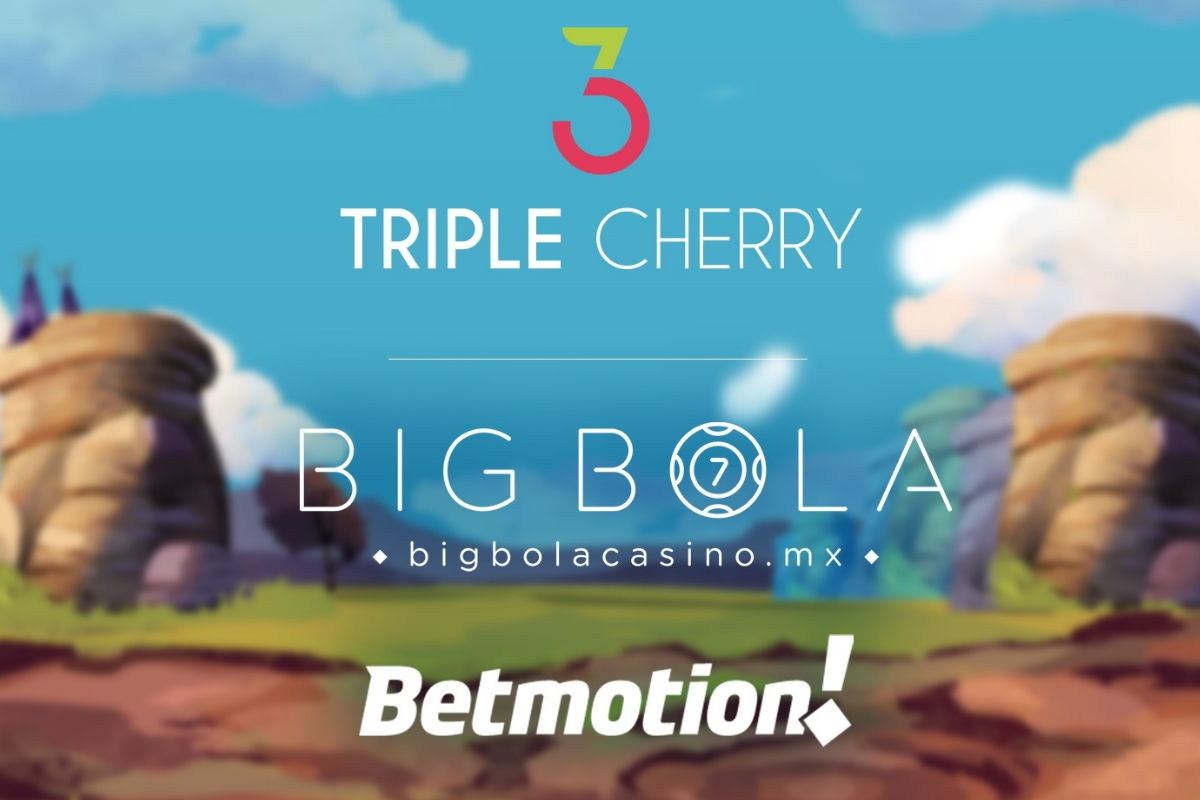 Reading Time:
< 1
minute
Triple Cherry, the Spanish game developer company, is pleased to announce the launch of its video slots at BigBola and BetMotion online casinos.
Both casinos will offer its players the most complete selection of games with the highest levels of quality, all these with a wide diversity of themes so the player will have a variety to choose from.
Triple Cherry's amazing titles include Saint Fermin, Elsa's Bierhaus, Red Queen in Wonderland, Mega Chef, Mystic Buffalo, God's Odyssey Carnaval do Rio… and many more that you can see at www.3cherry.com
These two relevant casinos: BigBola (www.onlinebigbola.mx), in Mexico and BetMotion (www.betmotion.com), in Brazil are two great market opportunities for Triple Cherry, which wants to expand its presence in the Latin American market.
Juan Antonio Galindo, CEO of Triple Cherry , said: " We are very happy that these two great casinos liked our product. We really believe that its customers will have a pleasant game experience with our online slots ".
Online Casino and Sportsbook BETZEST™ goes live with leading payment provider Interac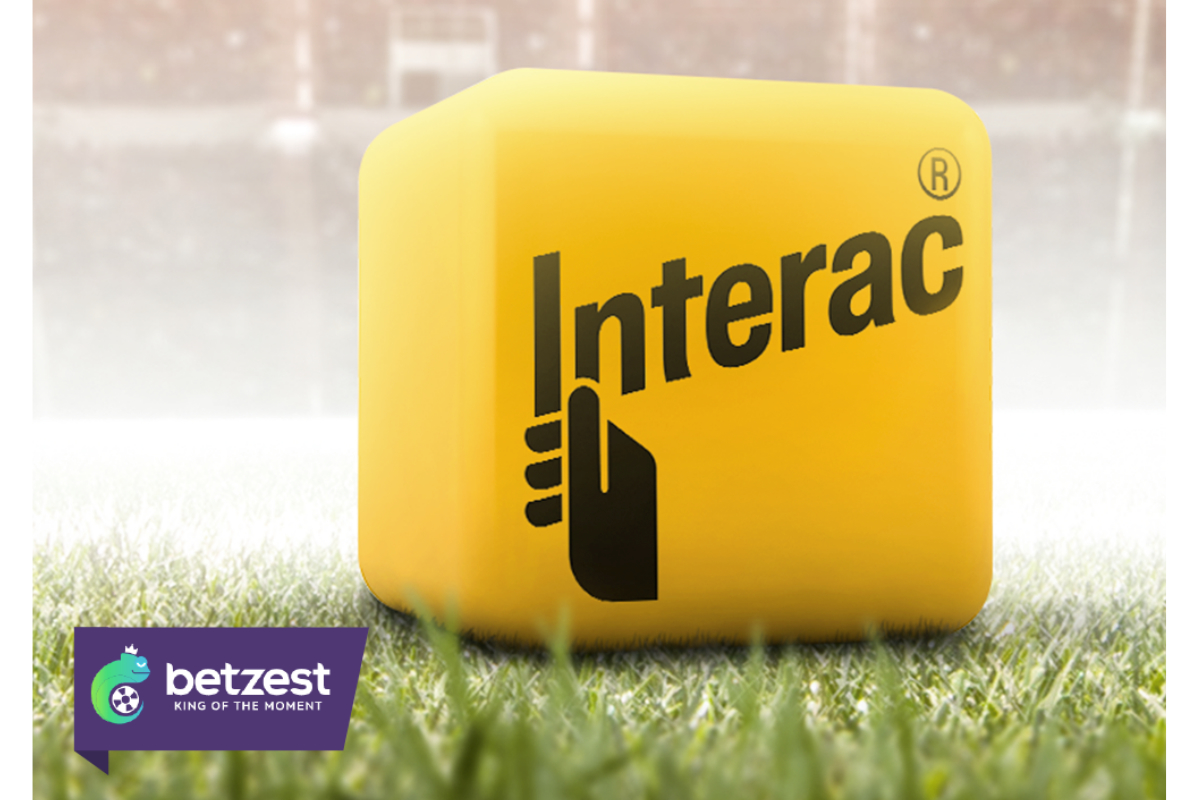 Reading Time:
2
minutes
Online Casino and Sportsbook  Betzest™ announced a new partnership with leading payment provider Interac offering instant, safe transactions for online iGaming industry In Canada.
Interac is already available on Betzest cashier for both deposits and the withdrawal of winnings, offering real-time payments for Canadian players.
Online sports betting and Casino Betzest continues increasing its operations since its launch in July 2018. Betzest is quickly becoming one of world's leading online gambling company offering best sports betting and casino games.
Marius Filip, Founder/CMO at Betzest, said:  We are very excited to conclude another new partnership with leading payment method Interac™. We are always looking to improve the Betzest™ product for our players and this innovative & secure payment provider will play a vital part in helping Betzest™ to facilitate transactions in Canadian market. A big thank you to our Betzest team for this great achievement and to Interac Team for their constant support during the process. We've had a tremendously pro-active start to 2020 with a remarkable collection of world-class payment and casino providers on the way. I'm certain the best is yet to come."
About Betzest
Betzest is your leading premier Online Sportsbook and Casino operator run by a team of experienced i-gaming experts.
Due to its unique product and marketing proposition, Betzest is rapidly establishing itself as one of the most trustworthy and reliable gaming company.
Betzest is offering unrivalled sports betting and casino games experience now under reputable MGA license. The company operations continue to expand in variety of markets and online gambling verticals such as Live Betting, Live Casino, E-sports and Virtual Sports.  Betzest boasts its robust and multi-functional online sports betting & Casino operating on SportingTech platform. Today Betzest has more than 65 employees across four offices all committed to delivering amazing player experiences on each of their verticals, partnering with top gaming providers.
adesso modernises LOTTO Thüringen's internet presence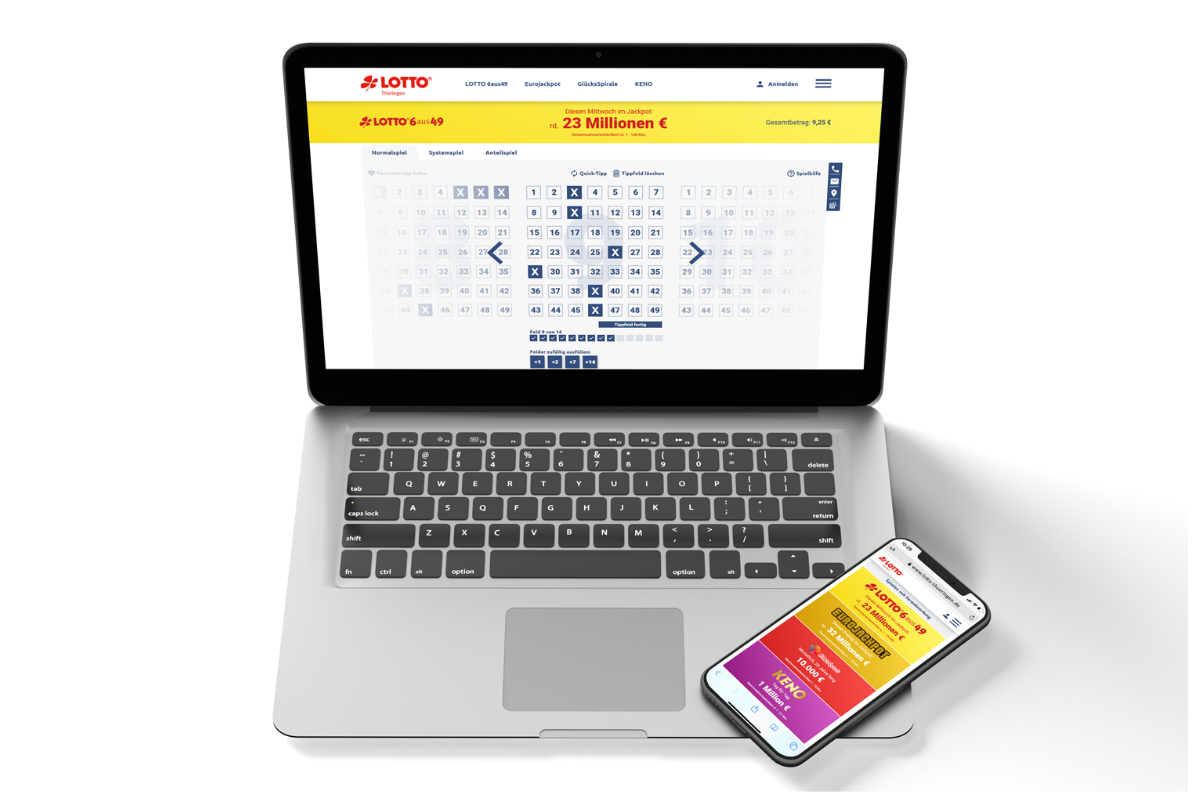 Reading Time:
2
minutes
LOTTO Thüringen presents its new web portal www.lotto-thueringen.de
Portal relaunch with holistic support from adesso
Secure, future-proof investment in state-of-the-art web technology
Today LOTTO Thüringen launched its new modern internet presence. The website for Thüringen's state lottery was again designed and implemented by IT service provider adesso. Following the development of its online presence in 2012, the relaunch is the second major portal design contract the company has awarded to the lottery solutions experts at adesso.
LOTTO Thüringen's fresh new website reflects shifts in the industry – changes in players' behaviour, expanded target groups and new technologies – which led to a need for modernisation. Behind the new web interface, which lottery players can visit at www.lotto-thueringen.de, lies IT service-provider adesso's 20 years of lottery and technology expertise. In a one-and-a-half year development project, the company redesigned the portal from the ground up using the latest technology. From the creative concept, developed in a series of customer workshops, to technical execution and implementation, quality assurance and the operational go-live – adesso offered holistic support throughout the portal project and will have ongoing responsibility for maintenance. The IT service-provider was able to integrate the portal into LOTTO Thüringen's existing central lottery system, which was essential for a coherent system environment.
www.lotto-thueringen.de: Portal architecture with potential for further development
Up-to-the-minute technical features, developed using the Spring Web MVC framework, will allow the website architecture to evolve, so that it can adapt and expand to meet new requirements at a manageable cost. The new site's user-friendly, responsive design allows the offering to be used optimally from all mobile devices. Marc Lorek, Head of the Lottery Line of Business at adesso, describes the task faced by his development team: "This relaunch project for LOTTO Thüringen allowed us to use the full range of our specialist knowledge. The result is a modern, user-friendly website with a clear customer focus. Our expertise with the latest technology has also allowed us to ensure that the solution is a secure, future-proof investment."
Knowledge of industry-specific business processes pays dividends
Jochen Staschewski, Managing Director of LOTTO Thüringen, approved the operational go-live of the new website today. He is pleased about its fresh new look: "From today our lottery players will have a completely new experience of our gaming services. From online ticket submission to information about wins, our customers will enjoy a pleasant experience with an accessible website that also offers a high level of security for all processes. It's all thanks to our cooperation with the experts from adesso, whose detailed understanding of lottery processes, built up through years of experience, allows them to offer us full IT support."
As a partner to the state lottery operators, adesso is a member of the European Lotteries and the World Lottery Association.