Wiraya hosts webinar on player activation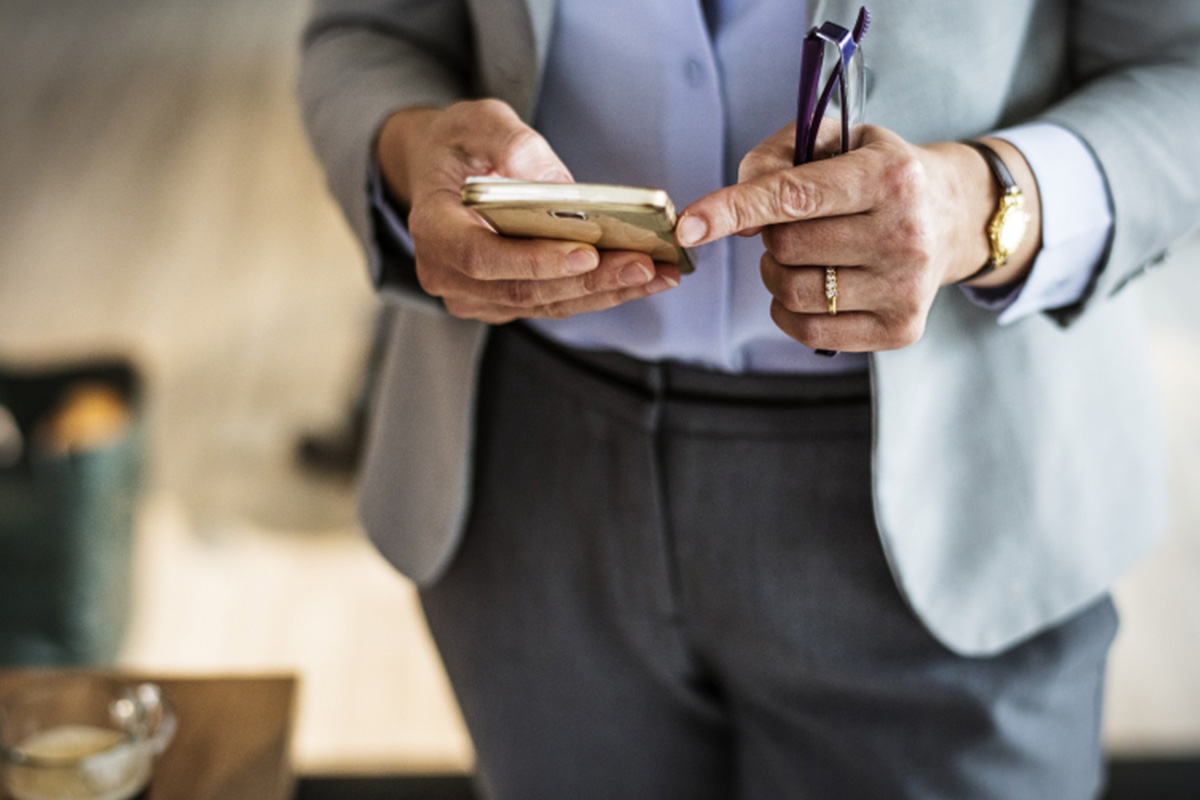 Reading Time:
2
minutes
Wiraya, the market leader for player activation and retention, will be hosting their latest webinar to help operators increase player deposits and improve customer experience.
The iGaming industry is flooded with a range of free bets and offers, from an increasingly large number of recognised operators. Player activation is one of the biggest problems in the industry and up to 60% of new registered customers failing to ever make a deposit. It's time for market innovators to take a different approach.
So how can your business optimise communication with players and deliver a real increase in player deposits?
Join the webinar! In 20 minutes, Wiraya will cover the key following factors.
> Why do so many operators fail to convert 60% of new customers?
> The real losses to your revenues from poor player activation
> Why player activation and a strong CX in the early life of a player is key
> A demo of our AI based solution used to activate players
"Rather than simply enhancing the traditional approach that so many operators are taking to player conversion, we are working with a number of leading operators in the industry to challenge the assumptions on what inspires actions from players.
"Wiraya has a proven track record in activating new players and pro-actively reducing churn. The market leading conversion results we have seen is testament to new way of working", said Wiraya's CEO Oskar Klingberg.
About Wiraya:
Wiraya is a Managed Mobile Customer Activation software that dramatically improves brands' customer experience KPIs. It uses data and artificial intelligence to generate the optimum blend of voice, text and mobile messaging to inspire action from your players.
Started in Sweden in 2008, Wiraya now has offices in Stockholm, London and Malta, working across industries with a number of Europe's largest brands as clients. Wiraya has processed over 100 million interactions to date.
SoftGamings teams up with Yggdrasil to offer its innovative games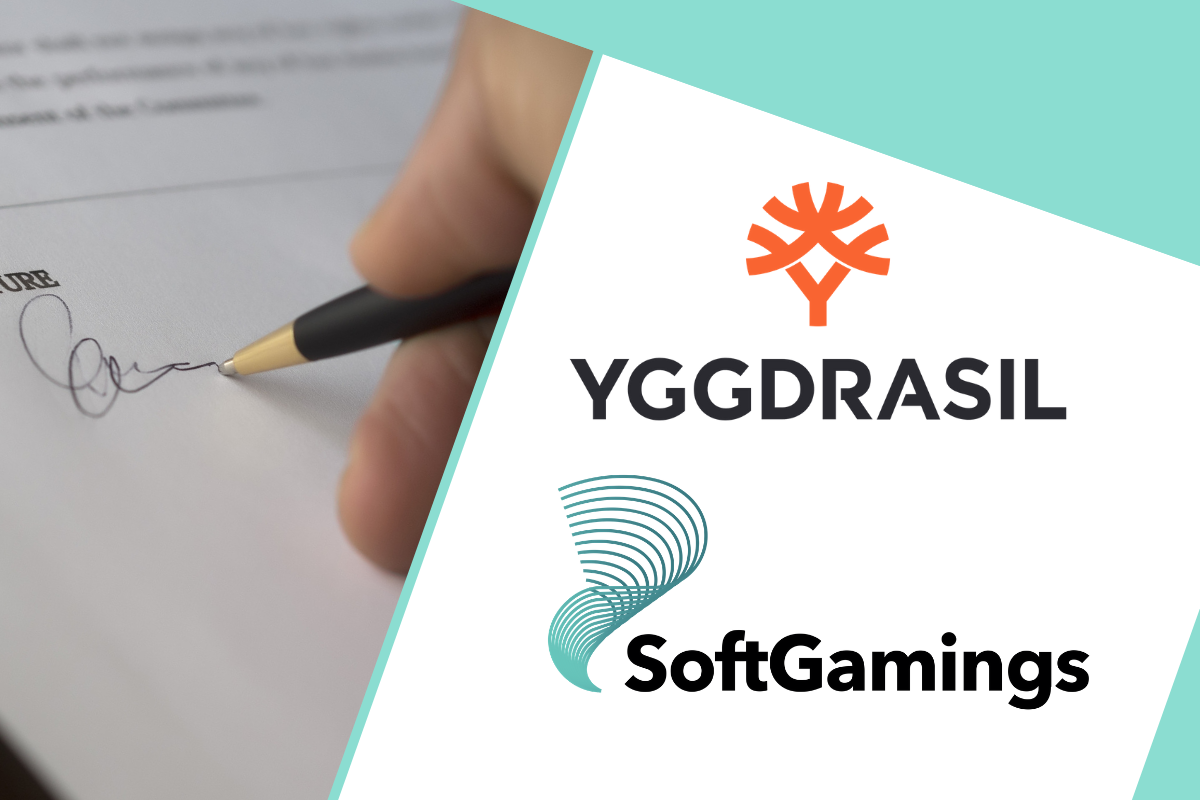 Reading Time:
2
minutes
SoftGamings is pleased to announce its partnership with Yggdrasil as it supplies all its best-performing casino slots and table games in its portfolio to its teeming casino operators.
Yggdrasil is an iGaming provider company founded in 2013. Over the years, the iGaming provider has become a creator, innovator, and a game changer, that remains driven by a strong passion for developing outstanding games. Little wonder Yggdrasil is among the best gaming providers with numerous awards and recognition to its profile.
Softgamings: outstanding iGaming solution provider
SoftGamings is an industry expert iGaming provider that knows everything about building and growing successful online casino businesses. The iGaming solution provider keeps sporadically increasing as a result of its innovative approach to handling casino business.
SoftGamings provides the iGaming market with vast products and services that are outstanding. The iGaming solution provider has 40+ top game providers and offers a unified API Integration package for casino operators to seamlessly integrate games.
With these cutting-edge products and services that SoftGamings provides the iGaming industry, it remains a significant iGaming provider to reckon on.
The Director of Partnerships in SoftGamings, Irina Sazonova had this to say:
"We are very excited about the partnership with Yggdrasil. It is a foremost provider with a huge portfolio of fascinating games which are extremely popular among gamblers. We are pleased to have their quality products as part of our integration offerings."
Yggdrasil – innovative gaming solutions supplier
Yggdrasil is a provider of superior online gaming solutions for igaming operators. The business was founded in 2013 and has since emerged as one of the industry's most respected and acclaimed suppliers.
Yggdrasil operates a highly scalable business model and covers three product verticals: Casino Slots, Table Games and Bingo, in addition to the business verticals: Yggdrasil White Label Studios, YGS Masters and Yggdrasil Dragons. Since its inception, Yggdrasil has embarked on a solid growth trajectory enabled by a strong corporate culture focused on innovation, creativity, quality and technology leadership. Yggdrasil is headquartered in Sweden and has offices in Malta (operational HQ), Poland and Gibraltar.
With these innovative games and revolutionary gaming solutions provided by the iGaming provider, SoftGamings' portfolio is perfect for Yggdrasil's products.
About SoftGamings:
SoftGamings is a B2B casino platforms provider and gaming systems aggregator. With over 10 years of experience in the industry, SoftGamings provides solutions demanded in the market and develops its own creative solutions – White Label, Turnkey, Self-Service, Bitcoin platform solutions, Bonus System Standalone feature, Sportsbook solution, Slots Bundle, Live Bundle and Casino Games Integration. SoftGamings' strong IT team can also provide gamification possibilities, which is one of the major industry trends. Products portfolio includes 40+ gaming suppliers with 3000+ games. The company offers live dealer solutions from Evolution Gaming, NetEnt, Ezugi, Authentic Gaming, Lucky Streak etc, slots from NetEnt, Microgaming, BetSoft, Endorphina, Habanero, Booming Games, WorldMatch etc, sportsbook, hosting, licensing and banking services. Over 100 clients use SoftGamings products and services since 2007.
GiG signs Swedish artist, Erik Segerstedt, for audio collaboration agreement with GiG Games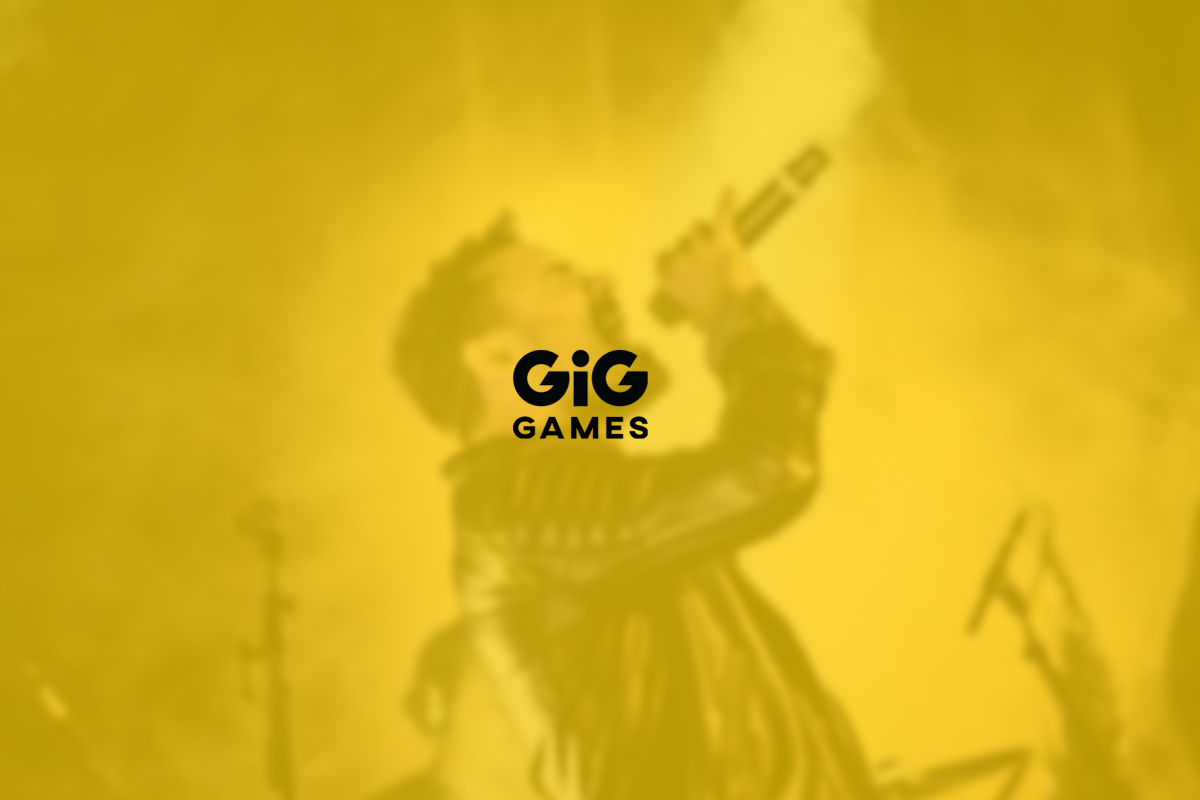 Reading Time:
2
minutes
Gaming Innovation Group Inc. (GiG) has signed an agreement with Swedish artist Erik Segerstedt, who  will deliver all audio for the upcoming game 'Popstar' which is being built by GiG's in-house casino games developer, GiG Games.
'Popstar' is planned to be released in H1 2019 across all markets where GiG Games has a presence.
Mathias Larsson, Managing Director of GiG Games, says: "We are very excited about this agreement as it is the first time in our industry where a renowned artist has been involved from day one to compose audio for a game. Erik will create all audio for the game 'Popstar' which include computer sound generated effects, background music and much more. On top of that, GiG has taken a stake in the upcoming album from Erik which will be released simultaneously with the game launch."
Artist, Erik Segerstedt, says: "I am very excited about this opportunity. I am used to co-working with record labels, however this is a totally new experience for me. Making sounds and effects for the game is very inspiring and I believe my expertise and experience as an artist will bring a new dimension to the game 'Popstar'."
Carlos Barth, CEO of Summit Music Management says: "This is the start of a revolution in the music industry where partners of an artist are going to be backing an album instead of a record company. These collaborations are going to support bringing new music to the audience as the business model is not  limited as it was before. Now, we can be more flexible in finding ways to ensure both partners reach a successful result.'"
Popstar' will be released in H1 2019 across all markets where GiG Games has a presence.
About Erik Segerstedt:
Erik Segerstedt is one of Sweden's most recognised artists. As a singer and piano player, he was first introduced to the public through the casting show "Idol". Following his appearance on the show he formed a group with other contestants called 'EMD' . 'EMD' was a big success and produced a string of radio hits and successful tours. Following 'EMD', Erik started a solo career and has had a number of successful song releases as well as  appearances in the Swedish television's dance contest; 'Let's Dance' . Erik is also a regular guest artist on radio shows, movies, television, theatre and concerts.
About Gaming Innovation Group (GiG):
Gaming Innovation Group Inc. is a technology company providing products and services throughout the entire value chain in the iGaming industry. Founded in 2012, Gaming Innovation Group's vision is 'To open up iGaming and make it fair and fun for all'. Through its ecosystem of products and services, it is connecting operators, suppliers and users, to create the best iGaming experiences in the world. Gaming Innovation Group operates out of Malta and is listed on the Oslo Stock Exchange under the ticker symbol GIG.
BetBright Partner with ConversionBet to Boost Personalisation Capabilities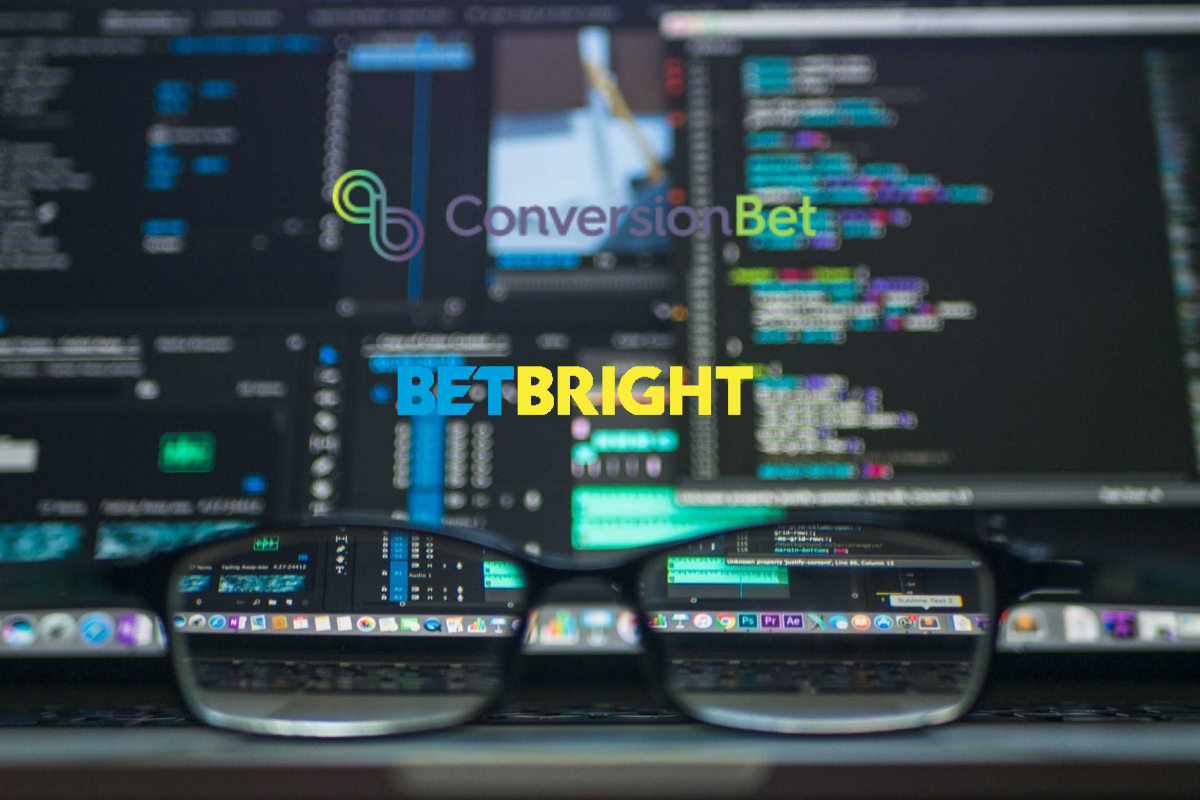 Reading Time:
2
minutes
Irish based gaming operator, BetBright, has partnered with leading behavioural player acquisition experts, ConversionBet, in an effort to accelerate its personalisation capabilities to their proprietary Casino products.
The ConversionBet solution would be used to better understand and influence customers' behaviour, which the company believes would help them stand out among their competitors.
"Understanding why someone visits our site in the first place is fundamental to delivering our differentiated product in the right way, the right person," commented Ed Fogarty, Acquisition Manager of BetBright.
"The ConversionBet platform will allow us to communicate with our visitors prior to entering our registration process making for a smooth and highly personalised acquisition journey that will not only impact our conversion figures, but also lifetime value stats."
"It's vital that BetBright retain control of our milestone roadmap. To ensure this, a flexible and agile approach aids swift innovation allowing us move faster than our competition. ConversionBet provides this for us."
BetBright would make use of the ConversionBet real-time technology, with its tools and functions integrated across its casino vertical in order to optimise its offerings. The behavioural-based model would allow the operator to offer the right message over the right channel at the right time, in order to improve their customers' sign-up experience and thus, life-time value of each converted player.
ConversionBet has provided customisation and behavioural-driven products to a number of operators in the gaming industry, providing them with the experience to help BetBright excel and challenge other betting firms 'in a crowded marketplace.' Some of its other gaming partners include Betsson Group, Mr Green & the GIG Group.
"When operators like BetBright choose ConversionBet it demonstrates a shared mission to put an end to meaningless experiences," stated Dan Morrison, Founder & CEO of ConversionBet. "We're now in a partnership to help BetBright continue to be customer centric and be one of the most innovative operators in the gaming market."