Blueprint Gaming grants more wishes with Genie Jackpots MegaWays™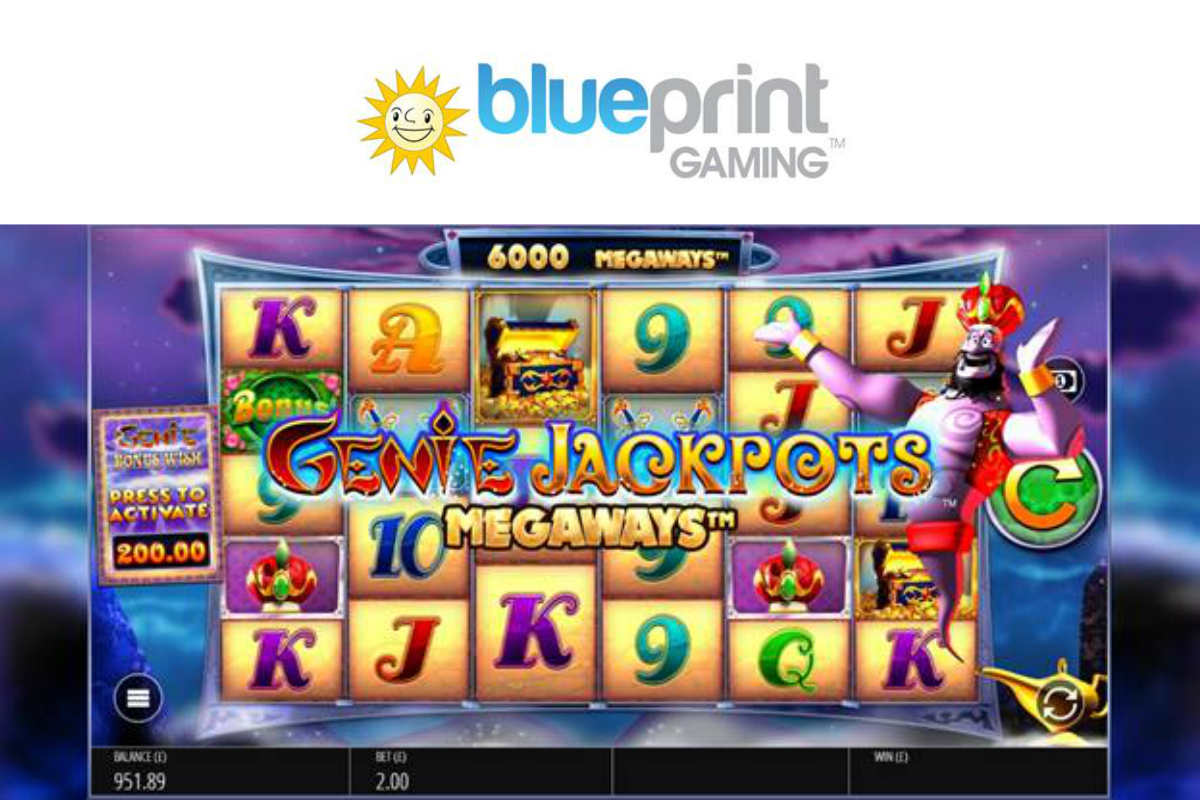 Reading Time:
2
minutes
 Popular slot revamped with exciting new features
Leading UK-based game studio Blueprint Gaming has unveiled a revamped version of its popular release Genie Jackpots, with the addition of the MegaWays™ mechanic designed to create an improved gaming experience.
Set against the backdrop of an Arabian night, Genie Jackpot MegaWays™ features four magical power spins and four randomly awarded reel multipliers.
A modified version of the MegaWays™ mechanic, which sees an astonishing 15,625 ways to win, is designed to give players an even greater chance of capturing big prizes.
The game also includes the Genie Bonus Wish VIP access, allowing users guaranteed entry into the MegaWays™ bonus round.
The latest instalment of Genie Jackpots will go live across more than 20 of Blueprint's operator partners, the developer's largest network release to date.
Jo Purvis, Director of Marketing and Relationships at Blueprint Gaming, said: "We're very excited to unveil the latest incarnation of the Genie Jackpots series, which is set to take players on the magic carpet ride of their lives.
"Integrating the innovative MegaWays™ mechanic into one of our most popular slots is sure to provide everything our players have ever wished for and more. We're excited to see the game go live with a record number of operator partners from its launch."
Blueprint Gaming is a leading UK based game studio and part of Germany's Gauselmann Group. It creates exciting slot games for the global online and mobile markets and its games are also available to be played on over 100,000 land-based gaming terminals across the UK, Germany and Italy.As well as its original content, which has become hugely popular, it has developed successful slots based on a broad range of third party brands, offering players familiarity and operators unique marketing opportunities.Blueprint Gaming design and development team strives to push creative boundaries in the creation of slots that are as successful for its operating partners as they are entertaining and engaging for its players.
Blueprint is licensed to develop and supply online games by the UK Gambling Commission and Alderney Gambling Control Commission.

From Lara Croft to Thor, personal trainer re-creates the fitness regimes of iconic gaming characters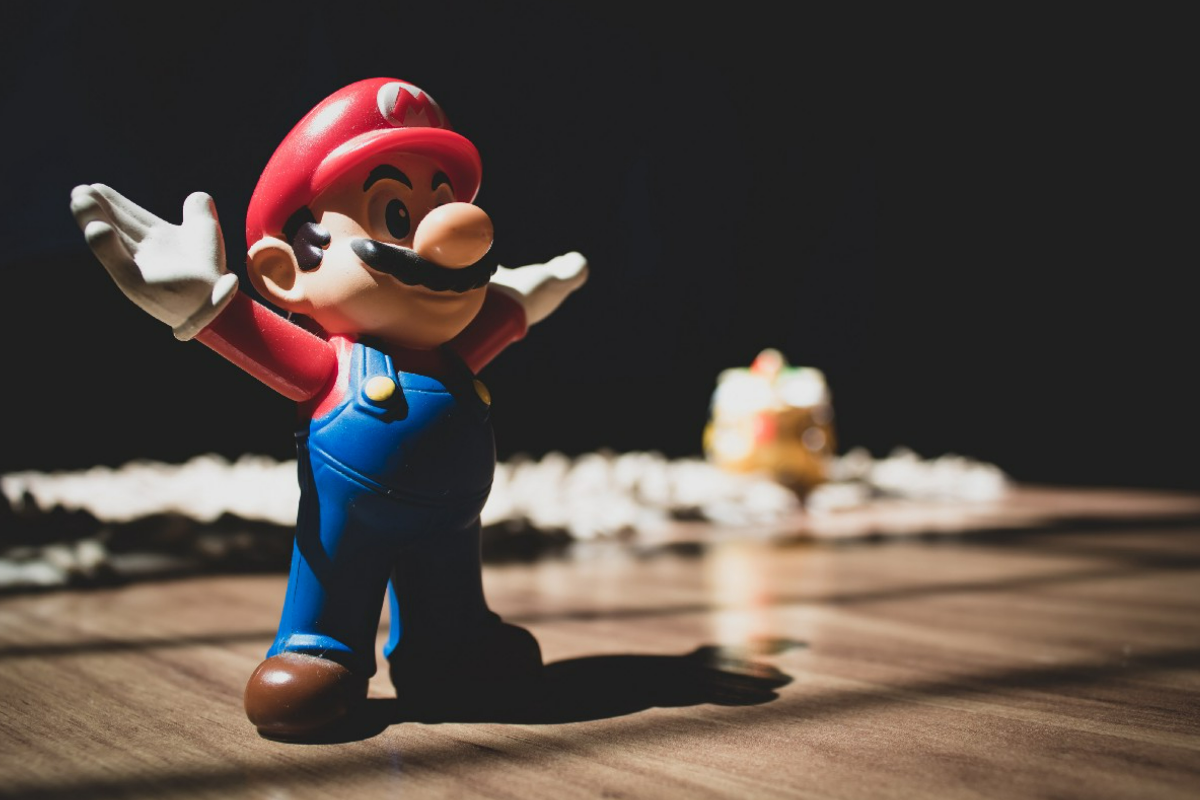 Reading Time:
3
minutes
Ebuyer have teamed up with expert PT Mike Harle to create week-long diet and workout plans tailored to popular gaming characters.

If you're wondering what it would take to get lean Lara Croft style or attain the body of a literal god (Thor), here is what it could take to maintain their physiques.
New year is here, and therefore it's time to sign up for that annual gym membership you are probably, rarely, going to use. But have you ever sat at your console and wondered "how would they keep in shape" when it comes to gaming characters?
Well, Ebuyer have taken matters into their own hands to discover just that – not without a little help of course. Teaming up with expert PT and owner of the Frontrow gym in Yarm, Mike Harle, Ebuyer have created a week-long diet and workout plan specifically tailored to your favourite gaming characters.
So, if you're wondering what it would take for Lara Croft to stay lean, or to maintain the body of a literal god (Thor), look no further.
Mario (Super Mario)
Although the live-action Super Mario movie is set to arrive in December 2022, the potbellied plumber's short stature doesn't exactly scream the Hollywood image of fitness. He's not ripped, he's not chiselled, but he's stocky and my God can that plumber jump. And as it turns out, you don't have to look far to find capable athletes of a similar build.
The workout and diet of a rugby prop fit Mario's mould nicely. Bulky but physically fit, and fully capable of sudden spurts of speed, the use of weights and cardio workouts will help Mario build the muscle his body needs to jump into every pipe.
Of course, Mario will need to cut back on the heavy breakfast foods in favour of something healthier. However, given his proclivity for mushrooms, this means he can eat a huge variety of meal options by substituting meat for a tasty mushroom-based meat alternative.
Lara Croft (Tomb Radar)
Dodging the lethal traps of tombs and scaling ancient ziggurats is no simple feat. Lara Croft needs to be strong yet flexible, with plenty of athletic and gymnastic prowess to overcome her foes. That means developing a healthy level of muscle without bulking up.
Lara's workout is all about Calisthenics, bodyweight training that works large groups of muscles simultaneously without the use of additional weights and exercise machines. This allows her to strengthen all the muscles in her body but leave herself slim enough to easily swing between ledges and squeeze through crevices.
As for diet, Lara is spoilt for choice. With her vast pockets of wealth, she can afford the best food from around the world, meaning she'll have no trouble eating well while tailoring her diet to perfectly compliment her workout.
Thor (Thor: God Of Thunder)
With the Thor: Love and Thunder movie dropping on the 8th of July, Thor's going to have to do quite a bit of work to shift his beer belly and regain his thunder post-Endgame. And in order to attain the body of a literal god, you need to do some pretty intense workouts and diet adjustments. So, what better place to turn to for inspiration than the fittest man on Earth, CrossFit champion Matt Fraser.
CrossFit is all about constantly varied, high-intensity weight and cardio movements that work the entirety of the body. Combine this with a diet designed to shed as much fat as possible and Thor will be well on his way to rebuilding his eight-pack in no time.
Of course, there are a few things even the God of Thunder can't live without. There's no keeping Thor off the beer, which is why his diet accommodates for a litre of the frothy beverage each day.
"New Year is here, and so are our annual resolutions to get fitter. So, it got us thinking over at Ebuyer – just what would it take for our favourite gaming characters to keep their shape and save the world" says Andy Roberts, E-Commerce Director of Ebuyer.
Made-in-India Shooter MaskGun Crosses 60 Million Players, Three Year Anniversary Update Out Now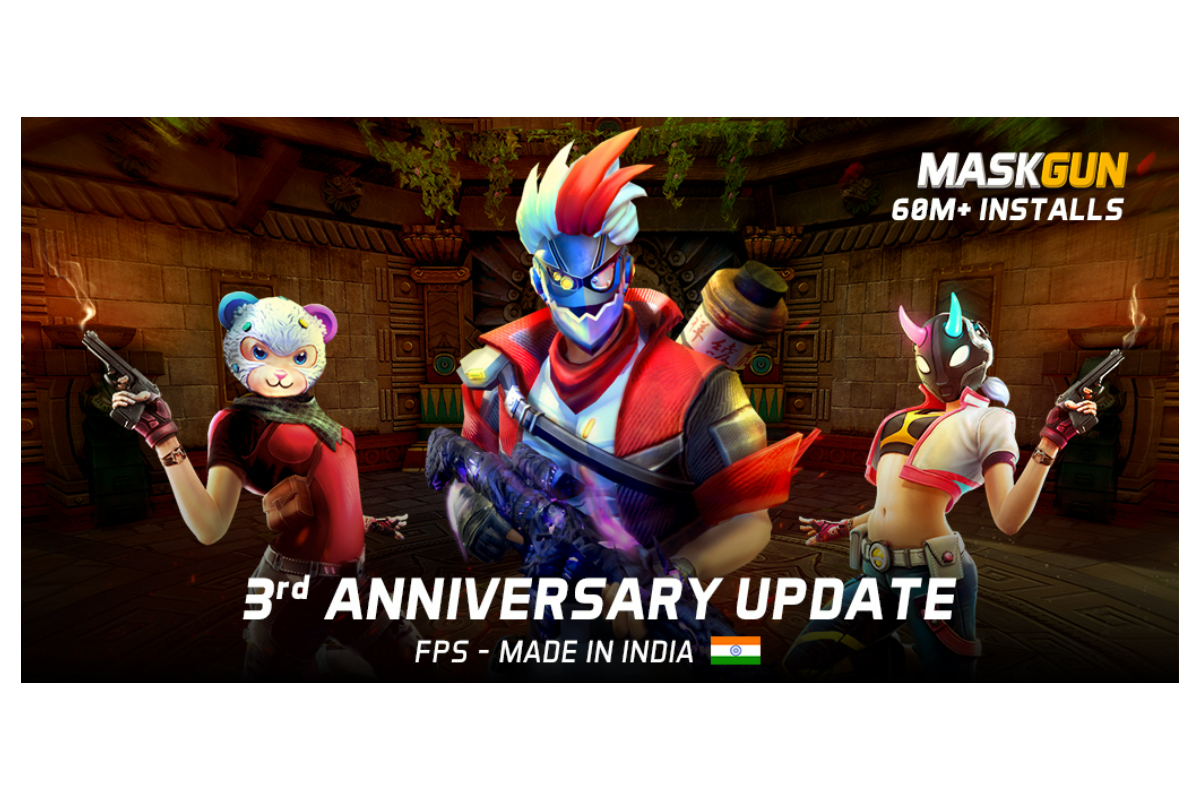 Reading Time:
< 1
minute
SuperGaming, one of India's leading game development companies announced its mobile multiplayer shooter MaskGun has crossed 60 million players. January also marks the game's third anniversary.
To celebrate this, MaskGun gets a new update known as the 3rd Anniversary Update. It brings a revamped user interface, fresh skins, and hotly-requested 1v1 mode. It's out now via the App and Play Store.
"The MaskGun anniversary update is our biggest one yet," says Roby John, CEO and co-founder. "1v1 in particular has been the most requested feature from the community. It aims to be a test of true skill to show off the best talent from MaskGun's 60 million plus players as there won't be a team to make up for your lapses or carry you in a match."
As the name suggests, 1v1 pits one player against another in a no-holds barred contest to see who is the best. Select from three weapon types — assault rifle, shotgun, and sniper rifle and square off against your friend (or enemy) and settle rivalries once and for all. You can check out what to expect from 1v1 in this handy trailer:
Beat your rivals consistently and you could find yourself a spot on MaskGun's leaderboard and win unique in-game rewards too. You can access the mode from the Rumble section of the game's menu. Other additions include new female agents and dragonborne weapon skins. You can download MaskGun for free right now on the App Store and Google Play.
AnonyMind, the gambling therapy provider, appoints ex-Sky Betting & Gaming safer gambling lead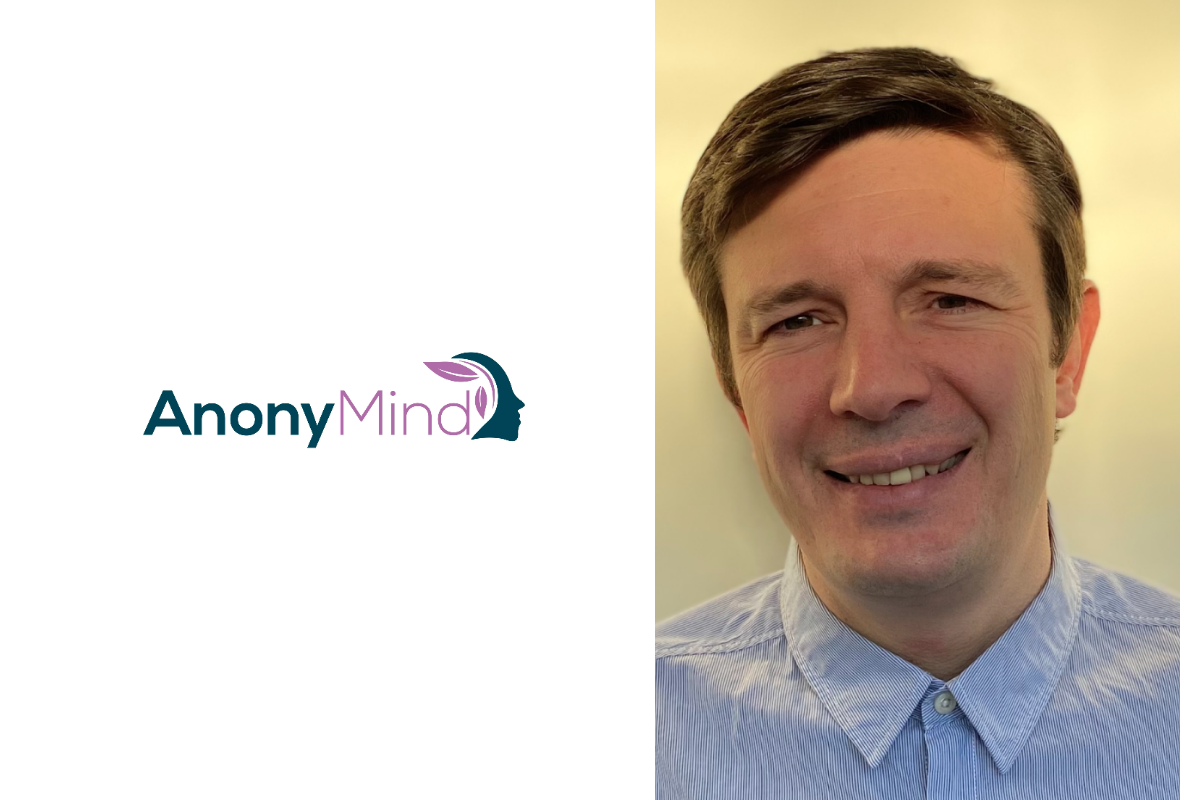 Reading Time:
2
minutes
AnonyMind has announced the appointment of Andy Atha as its new chief operating operator following a 600% increase in registrations for its online treatment – for Q4 2021 compared with Q3.
Andy brings his gaming industry experience to AnonyMind, complementing his knowledge and healthcare technology insights from his most recent role as operations director at leading digital healthcare provider, Push Doctor.
AnonyMind provides flexible and confidential online treatment for people suffering from gambling problems. It offers direct online access to self-help support and a team of professional therapists, alongside clinic-based treatment through its parent company, Leon House Private Clinic.
Andy Atha said: "I'm excited to get started, I genuinely believe in what this 'Tech for Good' award-winner is doing. There is a huge need for easy access to effective treatment giving people the skills and support they need to cope with their issues while providing insight to gambling operators to devise and enhance their robust Responsible Gaming strategies.
"AnonyMind have built their processes and capacity and they have now reached a point where I have a real opportunity as the new COO to help increase awareness and funding for its innovative and potentially life-saving problem gambling treatment. I'm leading from the front and can't wait to meet a long list of existing and new gambling and healthcare industry contacts to discuss their pain points and our ability to solve them with our treatment solutions."
Co-founder Andy Iddon added: "Andy will make a perfect captain for our ship, he has an outstanding combination of gambling industry experience and operational leadership in health tech for AnonyMind. His insight will help us achieve our mission of supporting as many people as possible in overcoming gambling addiction and poor mental health, especially when the NHS is under so much pressure.
"Our clinicians, clients we treat, and peers we work with appreciate that compulsive gamblers face barriers in accessing traditional walk-in and residential treatment, from stigma and GP referrals to waiting lists and the cost and time of attending face-to-face centres. With our client-first model of online treatment, we're proving those barriers can be removed."