eTouchMenu Announces Strategic Partnership with Shift4 Payments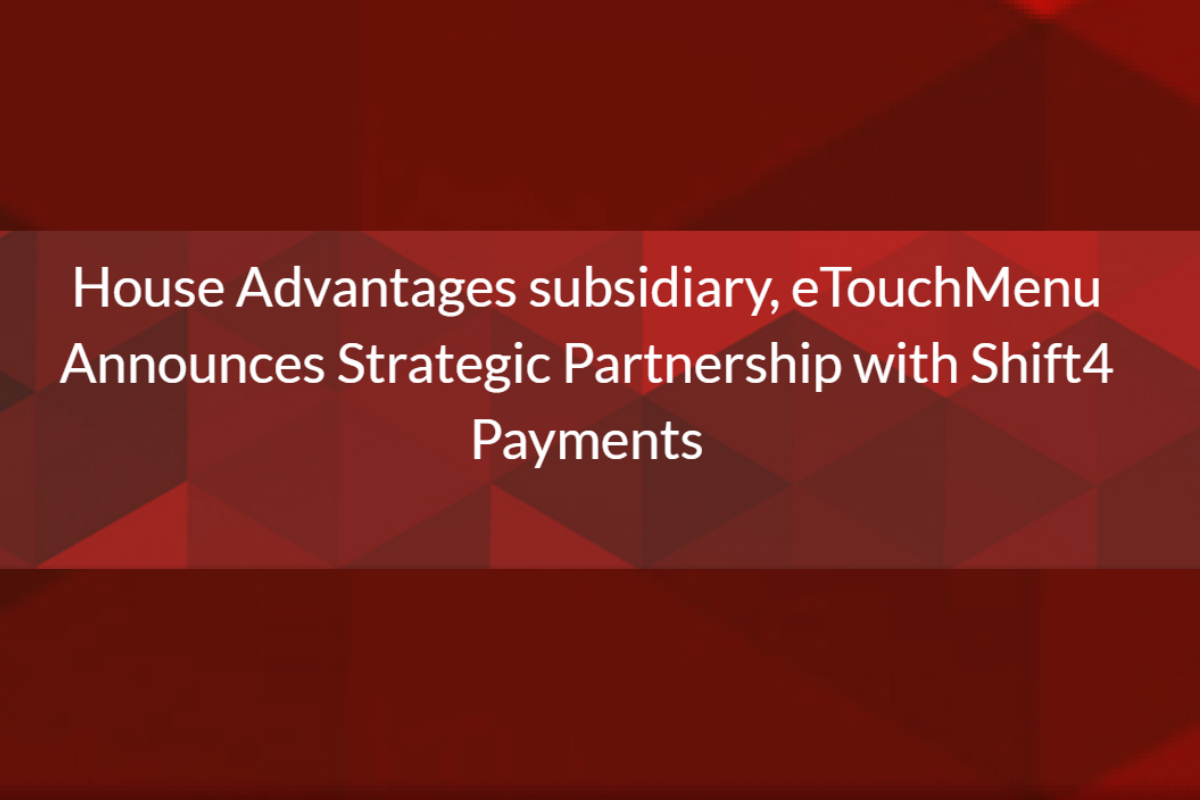 Reading Time:
2
minutes
Customers to Greatly Benefit From the Highest Level of the Combined Companies' Technology, Service and Security
eTouchMenu™, a wholly owned subsidiary of House Advantage, LLC, has announced a new partnership with Shift4 Payments, the leader in secure payment processing and merchant services, as their strategic provider of secure payment processing solutions for its restaurant, airport, hotel, retail stores, family entertainment operations and casino customers, worldwide. Shift4's comprehensive payment processing solutions will complement and enhance eTouchMenu focus on improving the guest experience and measurable ROI.
Shift4's complete payment solution is fully integrated and provides eTouchMenu users with everything they need to process payments and operate their property securely and efficiently. This includes a secure payment gateway, point-to-point encrypted EMV devices, merchant services and more. This all-in-one solution combines each piece of the payment process into a single, all-inclusive program for a superior payment experience for staff and guests alike.
"eTouchMenu provides more agnostic options for brands to select the right combination of equipment, integrations and payment flexibility than any other digital menu technology company in the market," said Jon C. Wolfe, Chief Executive Officer of eTouchMenu and House Advantage. "Shift4 Payments fits in with the eTouchMenu brand and culture and melds perfectly with our product philosophy of extending the value of existing system investments through new, innovative and fully integrated solutions such as Shift4's complete payment solution."
"Our suite of payment security technologies and merchant services are a perfect complement to the features and benefits that eTouchMenu users receive," said Jared Isaacman, CEO of Shift4 Payments. "Hospitality businesses can now have the industry's top EMV, tokenization and point-to-point encryption solutions to protect against the damaging effects of a data breach."
Visit etouchmenu.com for more information on the products and advantages of eTouchMenu.
For additional information about Shift4 Payments and their complete payment solution, visit shift4.com or email [email protected].
To learn more about House Advantage, visit houseadv.com.
About eTouchMenu™:
eTouchMenu is your "always-on" digital menu and payment partner for excellence in implementing, managing, and optimizing payment and guest ordering solutions. The industries only agnostic provider with a comprehensive suite of digital menu solutions delivers the guest experience, service speed and EMV pay at table compliance that Aloha customers require. eTouchMenu provides certified integrations with most POS providers, multiple loyalty, payment processors and PMS solutions. The eTouchMenu tablet and kiosk solutions are transforming traditional restaurant menus into immersive digital experiences with high levels of ROI.
About House Advantage, LLC:
House Advantage loyalty marketing technologies, reinforced by strategic expertise and deep industry experience, empower the world's most successful entertainment brands to seamlessly integrate powerful new marketing strategies and tools. Brands using House Advantage, increase customer engagement, generate vital business intelligence, and boost per-customer share-of-wallet with seamless integration and total support for their existing systems. House Advantage is headquartered in Las Vegas, NV, with offices in Macau SAR, and Memphis, TN.
About Shift4 Payments:
Shift4 Payments is the leader in secure payment processing solutions, powering the top point-of-sale and software providers across numerous verticals, including Food & Beverage, Hospitality, Lodging, Gaming, Retail, and e-Commerce. This includes the company's Harbortouch, Restaurant Manager, POSitouch, and Future POS brands, as well as over 300 additional software integrations in virtually every industry. With eight offices across the U.S. and Europe, 7,000 sales partners, and three state-of-the-art data centers, the company securely processes over 1 billion transactions annually for nearly 200,000 businesses, representing over $100 billion in payments each year.
Source: eTouchMenu
NeoPollard Interactive Congratulates Virginia Lottery on Successful iLottery Launch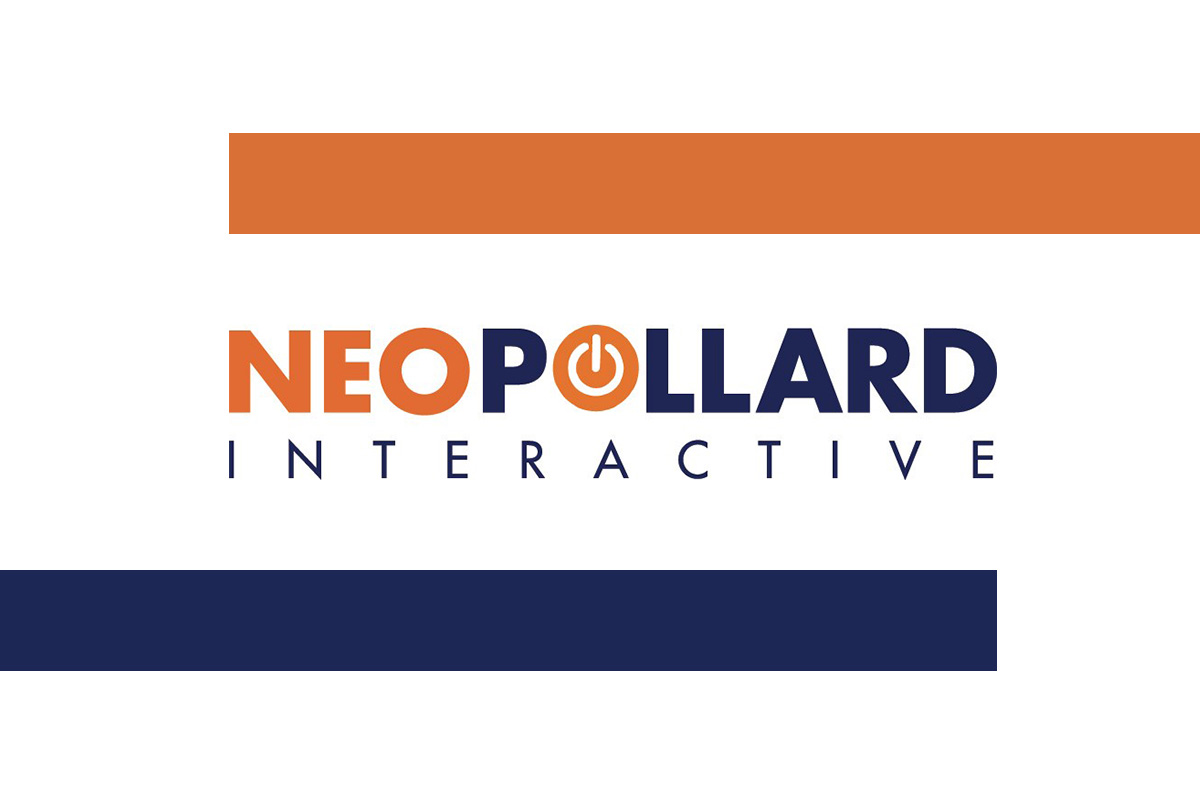 Reading Time:
2
minutes
Expanded partnership between NPi and the Virginia Lottery introduces full iLottery program to Virginia Lottery players
NeoPollard Interactive LLC is proud to celebrate the Virginia Lottery's successful launch of its comprehensive iLottery program on July 1, 2020. Through a five-year contract extension to October 2026, with an option for renewal to 2031, NPi is honored to strengthen its longstanding partnership with the Virginia Lottery to enhance its existing eSubscriptions solution to include single-ticket, same-day purchases of draw-based games and a compelling portfolio of NPi's industry-leading eInstant games at launch.
NPi first partnered with the Virginia Lottery to provide an enhanced eSubscriptions solution and related services in 2016, following a competitive procurement process. Since then, the Virginia Lottery has been leveraging NPi's NeoSphere iLottery platform and NeoDraw Central Gaming System to enable an end-to-end digital experience for players to purchase subscriptions online for Mega Millions, Powerball, and Cash4Life games. The eSubscriptions solution has grown significantly since launching in 2016, slated to generate $18 million this fiscal year, an increase of approximately 27% over fiscal year 2019.
With the introduction of a portfolio of the best performing eInstant games in North America, and the ability for players to purchase single tickets of their favorite draw-based games, the Virginia Lottery is just the sixth lottery in the U.S. to offer the capability for players to purchase a full suite of lottery games online. The timing of today's launch is significant in that the legislation enabling online lottery sales comes into effect as of July 1, 2020. The Virginia Lottery team was steadfast in their commitment to delivering iLottery on this date to maximize funds raised for K-12 public schools.
"The collaboration between the Virginia Lottery and NPi teams demonstrates a shared commitment to bring a top quality online lottery option to Virginians," said Virginia Lottery Executive Director Kevin Hall. "We are excited that our customers now can access our games wherever they are and whenever they want. By modernizing the way we deliver our products, we provide the convenience consumers have come to expect and also strengthen our ability to continue generating millions of dollars for Virginia's K-12 public schools."
"NPi is honored to celebrate with the Virginia Lottery team who worked tirelessly to ensure a successful launch of its iLottery offering today – the first day authorized by the legislature," said Liz Siver, General Manager, NeoPollard Interactive. "This exciting day is the culmination of the Virginia Lottery's careful attention to every fine detail of its program planning, strategy, and goals to ensure it will delight players and maximize funds in support of public education. We are grateful to our partners in Virginia for entrusting the success of its iLottery offering to NPi!"
The contract extension provides for an additional term of NPi's iLottery managed services, including player experience services, such as NPi's 24/7 Customer Support Center, and revenue-generating services such as game content and development as provided by NPi's in-house Game Studio. The launch of the Virginia Lottery's comprehensive iLottery program stands as a testament to NPi's stature as the trusted provider of the most profitable iLottery programs.
SOURCE: NeoPollard Interactive
Sporting Solutions partners with SCCG Management to accelerate U.S. strategy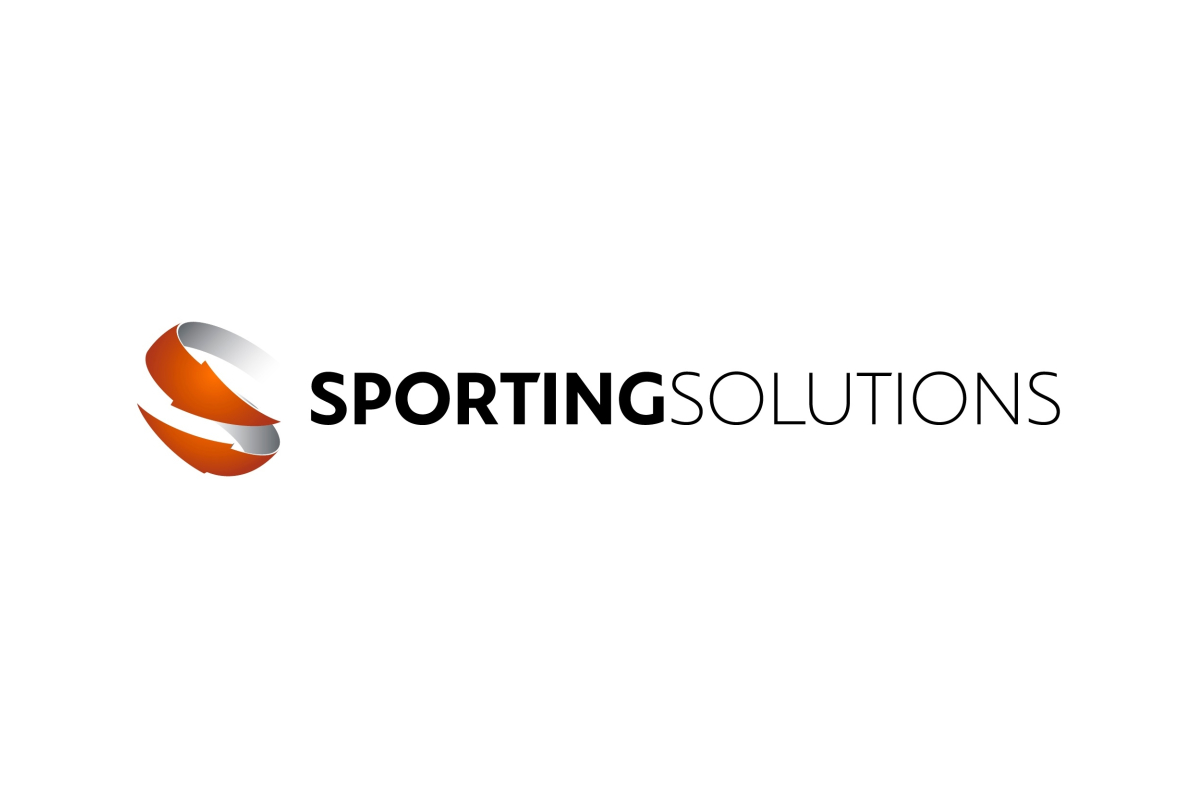 Reading Time:
2
minutes
Leading sportsbook and lottery supplier Sporting Solutions has teamed up with U.S.-based consultants SCCG Management to accelerate its entry into the North American sports betting market.
SCCG will provide business development and strategic support to Sporting Solutions in the region, as the sportsbook supplier builds on its success in highly competitive and regulated global jurisdictions.
Alongside fully automated solutions for pricing and risk management, which leverage and incorporate machine management techniques from global financial markets to generate bespoke odds, Sporting Solutions will supply its cutting-edge sportsbook software and trader tooling. The dynamic, modular and highly configurable offerings are designed to give U.S. operators an alternative to the manual and inflexible approach of incumbent solutions.
Sporting Solutions has long been regarded as a market-leader for U.S. sports, with an extensive suite of proprietary models powered by access to a wide range of official data and overlaid with superior pricing and trading expertise. Its latest offerings are complemented by a range of features for U.S. players designed to enhance the customer experience and improve business performance.
With a head office in Las Vegas, SCCG Management has extensive experience providing business and product development services in the U.S. betting and gaming market, partnering with some of the industry's leading operators and suppliers, including Betfred.
Edward Peace, Managing Director of Sporting Solutions, said: "We are pleased to be bringing SCCG Management on board to assist with our North American operations and have high hopes for the opportunities the partnership will present." He added: "Our combined expertise will serve as a major advantage as we move to fast-track our growth strategy in the region and build on our strong international brand presence to gain market share in sports betting states."
Stephen Crystal, Managing Partner at SCCG Management, said: "Sporting Solutions' value proposition is unique in the way it helps operators deliver a bespoke, highly differentiated sports betting experience to their customers. Their pricing, risk management and software solutions are proven to help partners improve hold percentages, grow handle and win market share in competitive markets around the world, and we believe they will prove highly disruptive in the U.S. market.
"We will work closely together to cement the company's unique market position, leveraging their established skills and products as well as our experience in driving growth in the ever-changing sports betting landscape."
Sporting Solutions was acquired in June 2019 by FDJ Gaming Solutions, an FDJ Group company, to support its B2B strategy, which is focused on driving growth from international markets.
Amelco secures Colorado regulatory approval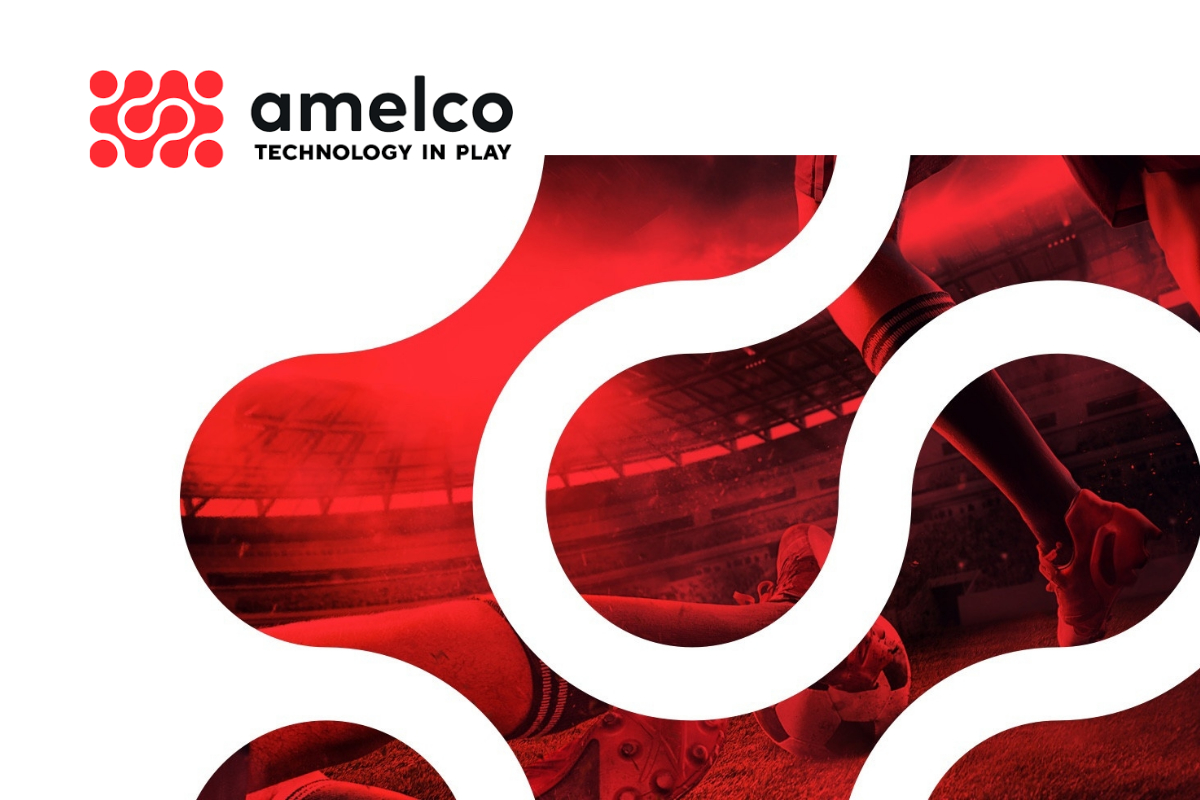 Reading Time:
< 1
minute
Amelco, the leading sports betting software and trading services provider, has secured yet another major US milestone, receiving regulatory approval to operate in the state of Colorado.
The supplier of choice for the U.S. industry's multi-territory tier one operators, including Flutter Entertainment and FOX Bet, the Colorado licence is the latest landmark in Amelco's US development roadmap.
Already live in Colorado with the Stars Group, the provider is set to launch its second sports betting platform, BetWildwood, later in July – via a joint venture with ISI Race & Sports to deliver Wildwood Casino's inaugural online sportsbook.
Commenting on its Colorado expansion, Brandon Walker, Head of Business Development at Amelco said:
"I'm delighted to announce that Amelco has added another licence to our growing list of US states where will be doing business – highlighting our platform's capability to meet any compliance requirement.
"As well as the Stars Group, we're set to deliver Wildwood Casino's first online sports betting offering, one of Cripple Creek's most popular VIP-centric locations, with a series of further major sports wagering partnerships due to be announced later in the year."
With more than a decade of experience in supplying tailored software solutions, Amelco provides bespoke enterprise sports betting and trading platforms to a large number of leading sportsbooks around the world.