Pennsylvania Gaming Control Board Reports August Monthly Fantasy Sports Contests Revenue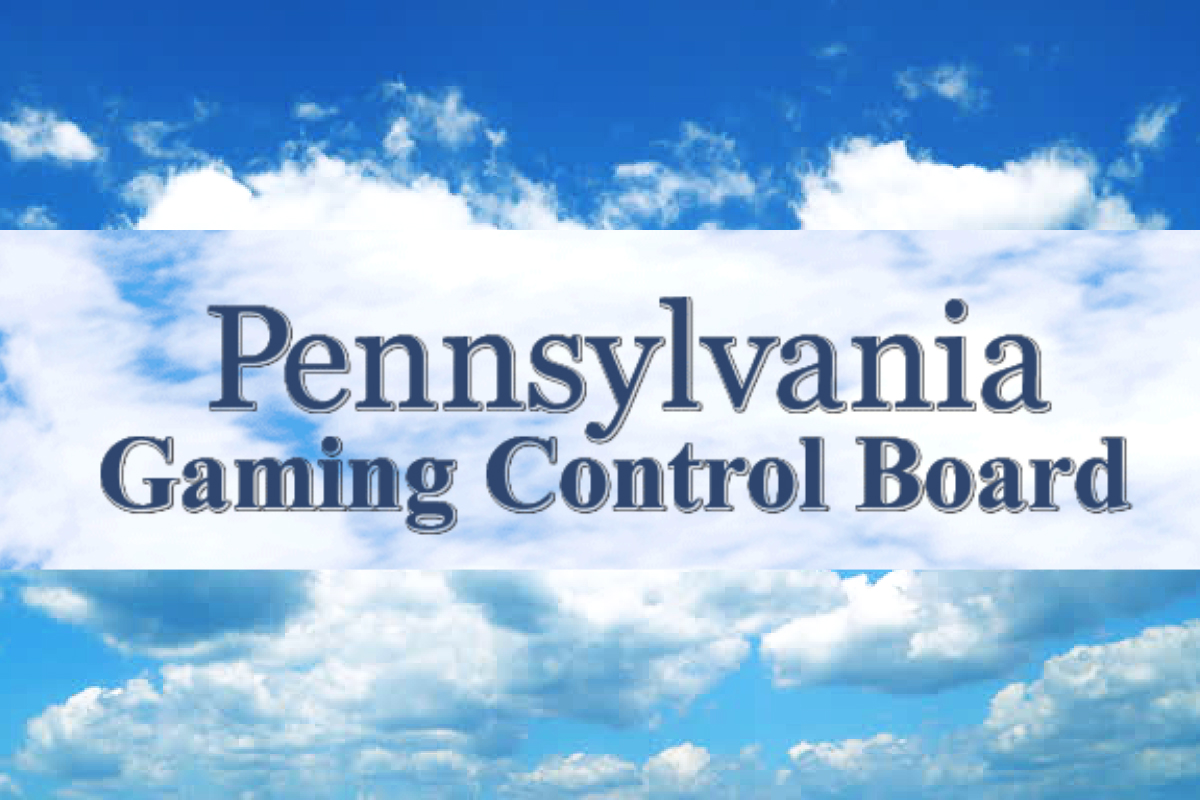 Reading Time:
2
minutes
The Pennsylvania Gaming Control Board today posted on its web site the August Fantasy Sports Contests Revenue Report. The report provides a breakdown on fees collected from the play of Pennsylvania participants, Fantasy Sports Contests Operators adjusted revenue, and tax revenue due to the Commonwealth. The report can be found at www.gamingcontrolboard.pa.gov.
Tax revenue is derived through a 15% assessment on adjusted revenue reported by the Fantasy Sports Contest operators, and is deposited into the Commonwealth General Fund. In total, tax revenue generated during August totaled $943,620. Seven of the Fantasy Sports Contest operators reported tax revenue due.
Fantasy Sports revenue and tax revenue for each of the providers for August 2018 is displayed in the following tables:
Fantasy Sports Contest Provider

Fantasy Sports
Contest Adjusted
Revenue

State Tax

Due

DraftKings

$502,023.71

$75,303.56

FanDuel

$424,487.40

$63,673.11

DRAFT

$10,763.69

$1,614.55

Fantasy Draft

$3,847.78

$577.17

Yahoo Fantasy Sports

$1,358.31

$203.75

Boom Fantasy

$713.58

$107.03

Sportshub Technologies

$425.75

$63.86

Full Time Fantasy Sports

$0.00

$0.00

Fantasy Football Players Championship

$0.00

$0.00

Total

$943,620.22

$141,543.03
About the Pennsylvania Gaming Control Board:
The Pennsylvania Gaming Control Board is tasked to oversee all aspects of the state's casino industry, along with oversight of new gaming initiatives created through amendments to the Race Horse Development and Gaming Act recently approved by the signing of Act 42 of 2017.
The Commonwealth's casino industry currently consists of 10 stand-alone and racetrack casinos in operation, along with the two smaller resort casinos.  These facilities collectively employ 17,000 people and annually generate approximately $1.4 billion in tax revenue from slot machine and table games play. The largest portion of that money is used for property tax reduction to all Pennsylvania homeowners.
Additional information about both the PGCB's gaming regulatory efforts and Pennsylvania's gaming industry can be found at gamingcontrolboard.pa.gov. You can also follow the agency on Twitter by choosing @PAGamingControl.
Source: Pennsylvania Gaming Control Board

Gerard Piqué invests and becomes Sorare strategic advisor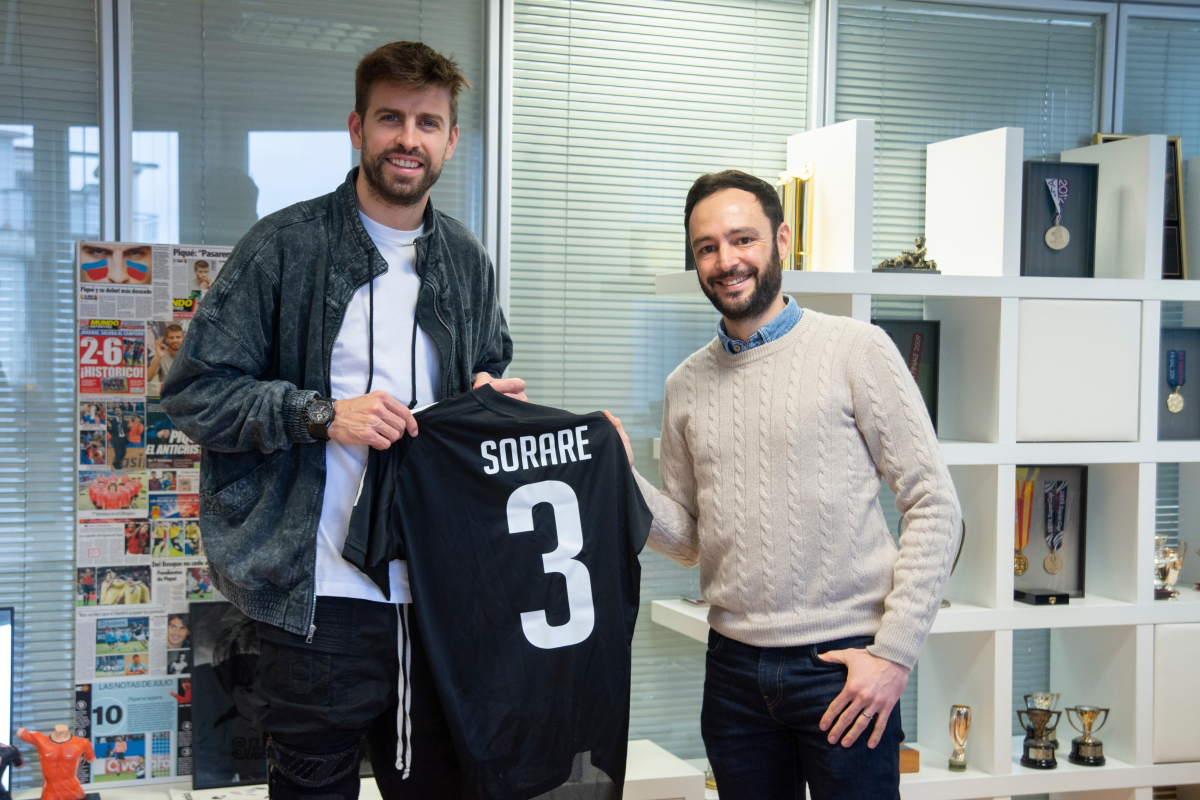 Reading Time:
2
minutes
Football superstar Gerard Piqué and ex Coca-Cola VP Emmanuel Seugé through his fund Cassius Family are investing EUR 3 million in Sorare as a seed extension. Sorare card sales volume grew by more than 1000% in 2020 with 80 clubs joining during the year including European Champions: Bayern Munich, Juventus, Paris Saint-Germain, Porto, and Zenit with more Champions coming before the end of the year.
Fans no longer want to just consume football entertainment, they wish to participate in new and exciting ways. Gerard Piqué has been at the forefront of reimagining these new paths with Kosmos and now with a strategic investment in Sorare. Gerard Piqué will join Sorare's board as a Strategic Advisor, together with existing board members Christian Miele, co-founder Nicolas Julia, and co-founder Adrien Montfort.

Gerard Piqué, Chairman of Kosmos, comments: "I see a huge potential in the sports gaming segment in a digital economy where the attention of audiences is the single most important unit of currency. I'm looking forward to helping Sorare  expand their partnerships with football leagues, clubs, and players worldwide to build the best fantasy experience that exists."
Sorare CEO Nicolas Julia added: "Gerard is not only one of the best defenders in the world but he is also an active entrepreneur and is re-defining the sports and entertainment industry. The strategic counsel and business acumen Gerard brings to our board is invaluable. I'm excited to have him join our team to unlock people's football fandom online with Sorare."
European Giants have joined Sorare in 2020
5 European 2020 Champions have all launched their digital cards on Sorare this year. Bayern Munich, Juventus, Paris Saint-Germain, Porto, and Zenit with more Champions coming before the end of the year. Since opening the beta in December 2019, 80 football clubs have joined Sorare from 11 countries to help create a unique and global fantasy football experience. Sorare is an opportunity for clubs and leagues to allow their fans to express their fandom with digital cards, amidst the current lack of live games as well as to expand their international brand by reaching several untapped audiences of fans. It is effectively opening up a new revenue stream for clubs, by creating a new licensing category: fantasy football licensing.
Fans want to further engage with football entertainment
While sports fans have been able to collect and trade player cards for decades, this was limited to the physical world. Sorare is on a mission to unlock people's football fandom online. The company is creating an open world of games with digital cards, where people can express their affiliation with a club or player, build meaningful identities and relationships with it, and seize new economic opportunities around it. The Sorare cards are fully licensed, and provably scarce thanks to blockchain technology, creating a new level of trust for fans and clubs.
Fans collect digital cards of players for the same reasons they collect cards offline – status, differentiation, identity, and membership. This also offers the most direct way of investing in the upside of a sports player. Sorare's current total addressable market is at the intersection of fantasy football and sports cards and memorabilia that is respectively estimated at $5.4B and $18.6B globally. After having acquired more than 50,000 users in 2020, Sorare is expecting to see these numbers more than triple next year.
5 Fantasy Gaming Platforms to try out while the ongoing Ind V/s Aus Tour Series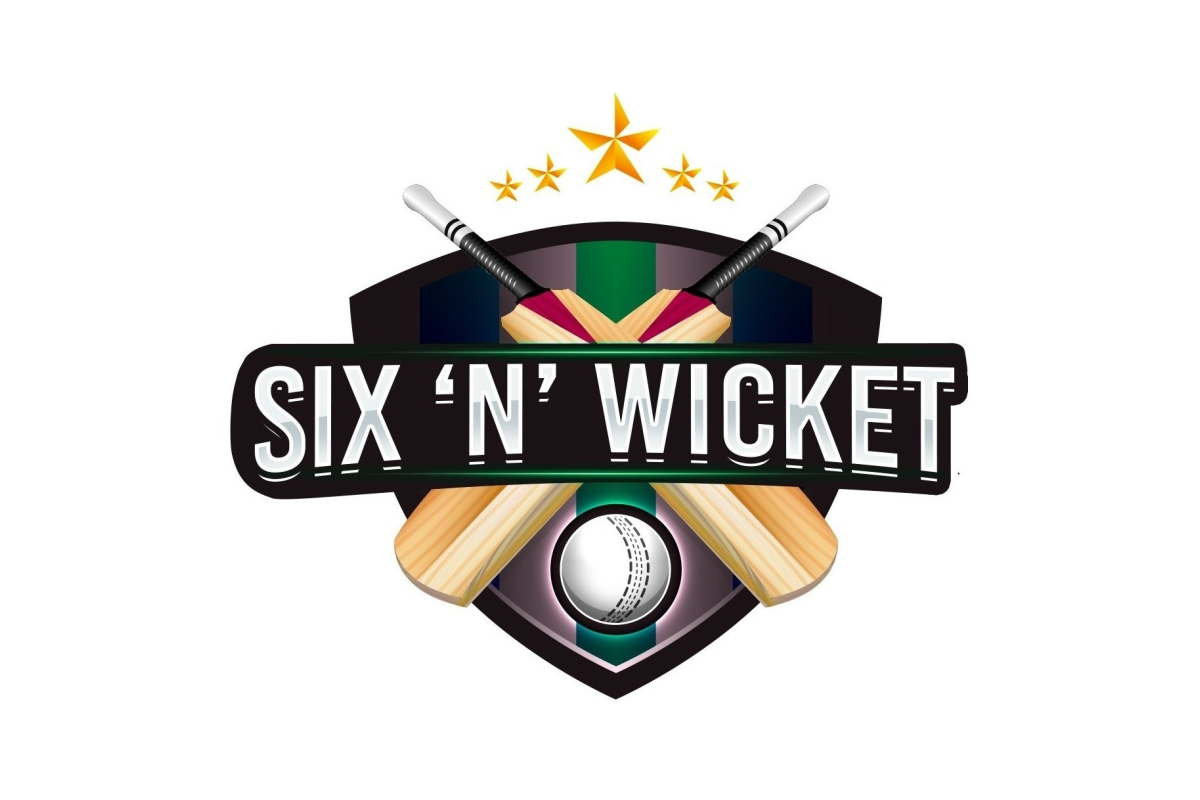 Reading Time:
3
minutes
After the grand success of IPL 2020, the fantasy gaming industry is booming again with the ongoing India V/S Australia Tour Series. The series consists of 3 ODIs, 3 T20s, and 4 Tests. After eight long months, Team India is poised to make a comeback to the 22 yards as an entire unit. With MPL winning the Kit Sponsorship for Team India, the popularity of fantasy gaming is spreading immensely. In addition, fantasy cricket apps have a number of new offers lined up, new features in their gameplay and have completely overhauled their marketing budgets.
Fantasy cricket apps primarily accord cricket fans the opportunity to test their knowledge. The process involves the participants forming their own teams and earning points based on the overall performance of the selected team combination. The past two years have witnessed fantasy gaming platforms attracting high-end investors such as Sequoia India, Stead view Capital, Go-Ventures, and Tencent. High-profile cricketers like Yuvraj Singh, MS Dhoni, Virat Kohli, and Sourav Ganguly are the brand ambassadors of some of these companies. Fantasy cricket apps are designed with the motive to entertain and bring across the joy that one derives by playing online cricket.
The statistics released in a recent study, carried out by the Federation of Indian Fantasy Sports (FIFS) in collaboration with KPMG, show that presently, there are about 100 million fantasy sports users in India. The growth of the Indian Online Fantasy Sports industry has been phenomenal and continues to grow exponentially, having registered a 212% CAGR in the user base between 2016-19. As per the report, around 74% of the users play fantasy league games at least one to three times a week. Around 20% of the active users on these platforms are paid users while around 30-40% play fantasy games on more than one platform. The industry clocked in a gross revenue of over Rs. 2,400 crores for the FY20, increasing from Rs 920 crore in FY19.
Here are a few of the fantasy gaming platforms you must give a try:-
Fantasy Akhada – A young & dynamic organization that has a vision of exponentially enhancing the level of sports engagement in India. Fantasy Akhada offers the lowest entry fee contests where users can win lakhs. In a short span of 9 months and after delighting over 1 lakh customers on the platform, Fantasy Akhada is now ready for the next phase of growth in India's rapidly evolving Fantasy Sports Industry. Recently, Fantasy Akhada signed up with Mr. Harsha Bhogle and onboarded him as an investor and brand ambassador.
Dream11 – One of the renowned and the only fantasy gaming unicorn in India as of now, Dream11 is also the title sponsor of the IPL this year – it made a total investment of Rs 222 crores. The gaming platform has around 80 million players forming its current user base and controls a lion's share in the market touching 80%. Dream11 is known for running daily contests which enables players to make (or even lose) lots of money on them. It even accords users the opportunity to participate in polls and earn bonus money through referrals. MS Dhoni and Rohit Sharma are together the face of the company.
MyTeam11 – One of the fastest growing fantasy gaming platforms, MyTeam11 has Virender Sehwag and Danny Morrison as its brand ambassador. With a user base of over 12 million players and still counting, MyTeam11 recently launched a brand-new campaign – India kiApni Fantasy App – which promotes playing fantasy cricket game on native applications, motivating people to opt for these over the foreign-bred apps. During the recent Caribbean Premier League, which reached its conclusion some time back, MyTeam11 was one of the popular platforms.
SIXNWICKET– it is a gaming portal which offers you multiple prospects of playing cricket, your favourite game. You can win real cash by playing this game of cricket. You can exhibit your skills and compete with other players in this real-time multiplayer game zone. You can win real cash by defeating other players whom you are competing with. This is absolutely skills' oriented game where you need to be tactful while using your skills. It's time to get ready and participate in this first ever multi-player game.
Paytm First Games (PFG) – Paytm First Games (PFG) took in the sporting legend and iconic Indian cricketer, Sachin Tendulkar, as its brand ambassador. However, a day after the announcement broke the news that this app is being removed from the Play Store by Google. This development brought in more publicity than expected for the app and raised awareness about it, the purpose for which Sachin Tendulkar was actually taken on board.  Paytm First Game is a new entry in the field of fantasy games and is anticipated to create major ripples as it has the backing of PayTM's marketing model, which itself is among the fastest upscaling and top 10 brands in India. As per the media reports, the word goes that PFG will be investing around Rs 300 crore in fantasy sports and other online gaming events this financial year.
Premier Handball League ropes in Dream11 as their official fantasy gaming partners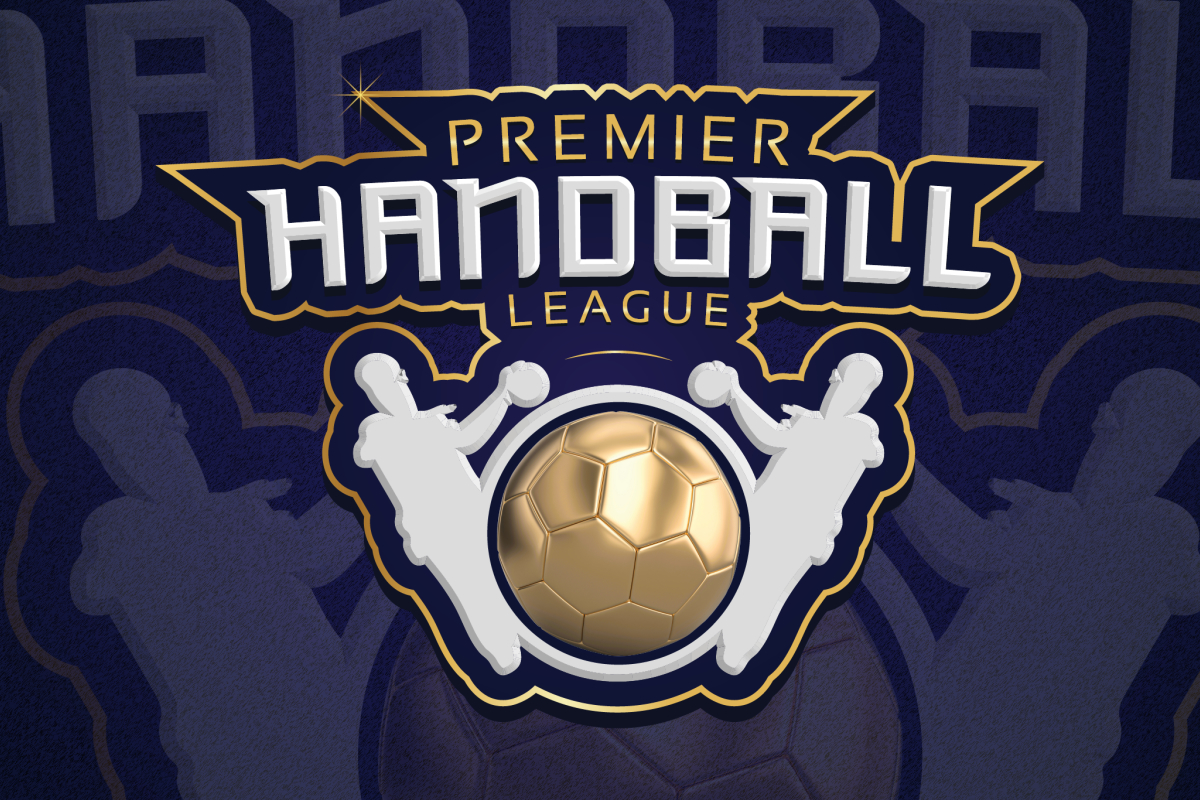 Reading Time:
2
minutes
Indian handball is all set to witness a revolution as the Premier Handball League (PHL) gears up to roll out its inaugural edition and infuse fresh breath into the Indian sports industry which has not seen active sports for close to seven months owing to the COVID-19 pandemic. The PHL announced its partnership with Dream11 as their fantasy gaming partner and their OTT platform FanCode as their official OTT partner. The partnership aims to nurture a strong fan base and bring the best of the players on a single platform to challenge exciting and nail-biting matches for the fans globally.
The League will be played at the Sawai Mansingh Indoor Stadium in Jaipur from December 24 and the grand finale will be witnessed on January 10. Season 1 of PHL will have six teams battling for the ultimate title from Uttar Pradesh, Punjab, West Bengal, Telangana, Maharashtra and Rajasthan.
While the game is widely played in schools and colleges across India, handball is yet to create a wide fan base. PHL's partnership with Dream 11& their OTT platform FanCode will be a maiden initiative in Indian Sub-Continent for the Fantasy Platform to help incubate an Olympic medal sport for the very first time and engage with fans to create a more meaningful conversation around the sport.
"Dream 11 is now an aspirational name in the world of sports and we are thrilled to have them associated with us as our fantasy gaming partner. Dream 11 has been a visionary in the world of sports and has successfully infiltrated the Indian household, bringing families and sports enthusiasts alike together. With them as our partners and their OTT platform FanCode as our official OTT partner, we at the Premier Handball League believe that the popularity of handball is secure in times to come," League CEO Mrinalini Sharma said.
The PHL India Sports Private Limited is the official license holder of the league, which under the aegis of the Handball Federation of India (HFI) and in association with the International Handball Federation (IHF) and Asian Handball Federation, promises to develop and take this Olympic sports discipline to the next level, ensuring growth and success for the Indian athletes at the global stage.
Handball is currently part of the priority sports listed by the Ministry of Youth Affairs & Sports under the Target Olympic Podium Scheme in India. With the Indian team currently ranked 32 in the world, PHL promises to provide a much-needed foundation as the game aims to become an Olympic medal prospect.