Perform Group rebrands as DAZN Group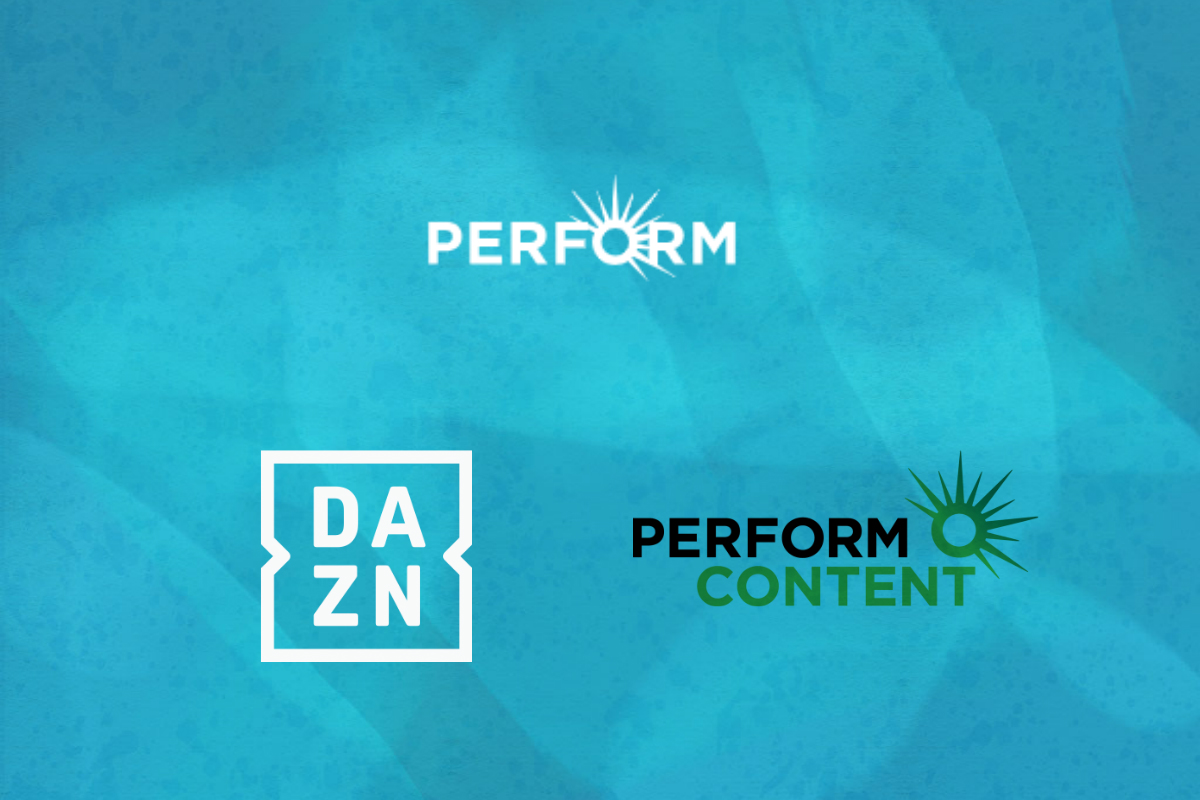 Reading Time:
2
minutes
Business to be consolidated into two brands: DAZN and Perform Content
Perform Group, the digital leader in sports media, announced that it will be called DAZN Group and consolidated into two distinct brands: DAZN and Perform Content. Executive Chairman, John Skipper, said: "We have two enormous growth opportunities but they are distinct from each other. Consequently, we are re-organising to create dedicated management and standalone teams each with a clear and focused agenda and mission. We have an incredible opportunity to exploit significant shifts in sports media to drive great products to sports fans and create a company with ever more influence on the new sports media universe".
DAZN will be the consumer-facing division, including DAZN itself, the world's first dedicated live and on-demand sports streaming service, and some of the largest sports websites in the world, such as Goal.com, SportingNews, and Spox.com. The content and traffic of these websites and apps will focus increasingly on acquiring subscribers for and driving traffic to DAZN, as well as serving fans with fantastic sports content. DAZN will also use its combined assets and inventory to create market-leading, innovative packages for advertisers.
DAZN Group will be led by CEO and founder Simon Denyer and he will be joined by a new CFO, Stuart Epstein. Stuart has a 20-year track record at Morgan Stanley and has previously served as CFO for NBC Universal. James Rushton takes on a wider role as Chief Revenue Officer, responsible for all products, revenue, and marketing.
Perform Content will be responsible for the group's B2B activities – continuing to provide world class sports data, news and video to the world's leading broadcasters, digital companies and sports books. Perform Content will be given more resources and autonomy to invest in its primary products, such as Opta, Watch & Bet, and RunningBall.
The CEO of Perform Content will continue to be Ross MacEacharn and he will be joined by Ashley Milton as Perform Content Chief Financial Officer.
The two brands will each have their own governance and leadership but report into one board, chaired by John Skipper. DAZN and Perform Content will collaborate closely on a commercial basis. DAZN will use Perform Content data to power its products. Perform Content will continue to leverage and add value to global rights acquired by DAZN.
DAZN Group CEO and founder, Simon Denyer, said: "Perform Group has been one of the defining companies of the sports industry over the last decade. The exceptional growth and execution of DAZN in its first seven markets means we need to focus our efforts around our primary growth engine. Our B2B division continues to grow but now is the time for it to have its own separate identity and investment plan. We are delighted that it will continue to use the Perform name."
DAZN will remain the main rights holding company for the group including its long-term partnerships with strategic partners such as WTA, FIBA, CONMEBOL, Matchroom Boxing, NFL and EHF.
Sir Leonard Blavatnik's Access Industries, the privately held group with global investments in multiple sectors, will continue to be the major shareholder of DAZN Group and support the growth of both brands.
Record Number of Legislators to Attend Winter Meeting of Legislators from Gaming States, January 4-6 in New Orleans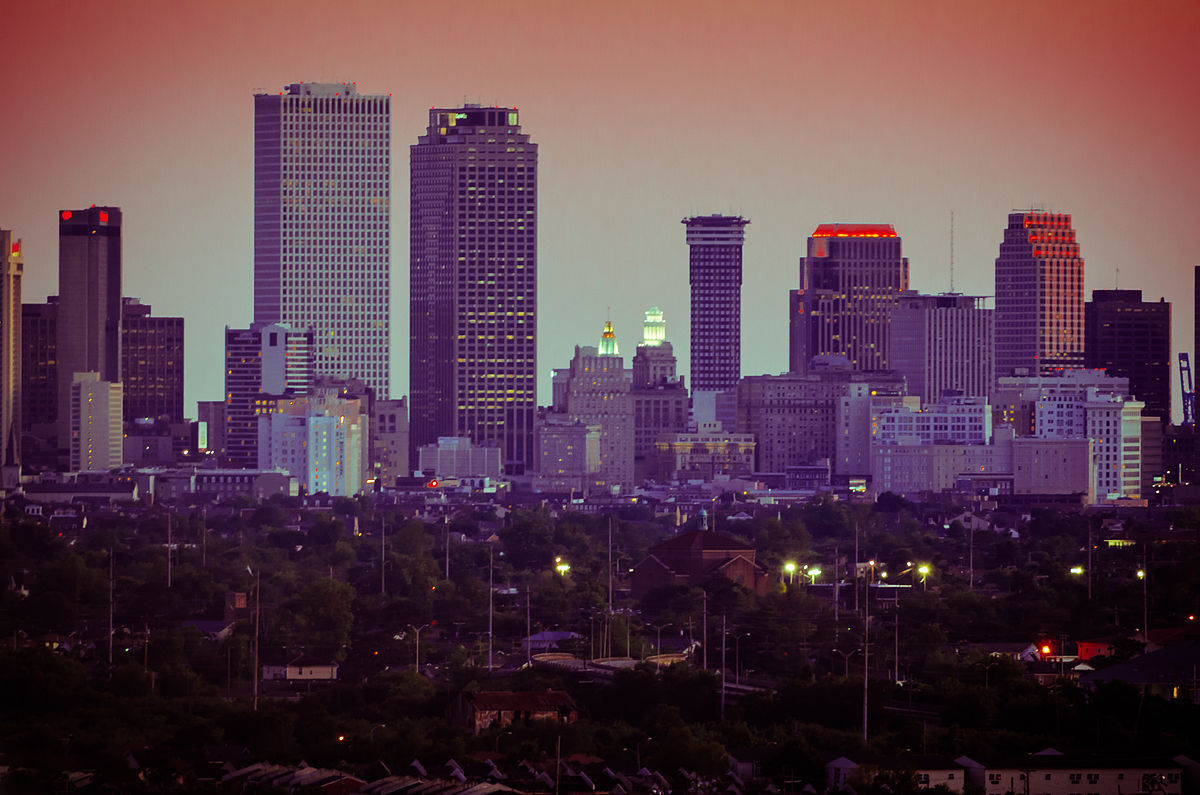 Reading Time:
2
minutes
A record number of legislators from a record number of states will attend the National Council of Legislators from Gaming States Winter Meeting, January 4-6 in New Orleans. NCLGS will welcome 42 legislators – and counting – from 18 states during its three-day conference.
Registration for the NCLGS Winter Meeting is open to the public at http://www.nclgs.org/meetings.html. Although the room block at host Harrah's New Orleans is sold out, numerous nearby hotel options are posted on the conference website.
"After setting the all-time record for attendance at our conference this past summer, I am happy to see that we already have even more legislators confirmed to attend our Winter Meeting in New Orleans," said NCLGS William P. Coley II, a Senator from Ohio. "These are the legislators who will be determining gaming policy in their respective states throughout the country, and we invite everyone who is interested in great public policy to join us in New Orleans."
More than 200 attendees are expected to attend the three-day NCLGS Winter Meeting. The conference agenda includes:
Keynote Luncheon Address from former 

New Jersey

 Governor 

Chris Christie

, whose arguments before the Supreme Court resulted in overturning the federal prohibition on sports betting
Six legislative committee sessions: Casinos, Emerging Forms of Gaming, Lotteries, Pari-Mutuels, Sports Betting/iGaming, and State-Federal Relations
The Big Picture: Focus on Freshman Class of Legislators – an introduction to gaming
Two Masterclasses presented by the International Masters of Gaming Law
Thursday evening and Friday evening welcome receptions
Saturday afternoon back-of-house tours of Harrah's 

New Orleans

Sunday general session focusing on the relationship between gaming and tourism
The Winter Meeting has been approved for 10.25 and 10.0 Continuing Legal Education credits by the Louisiana and Nevada bars, respectively, underscoring its importance as a premier gaming policy forum.
To view the NCLGS Winter Meeting agenda, register, and book hotel rooms at the host hotel at special attendee rates, visit http://www.nclgs.org/meetings.html
For sponsorship information, contact events@nclgs.org. Legislators and others seeking NCLGS membership information should contact Wayne Marlin at wayne.marlin@nclgs.org.
NCLGS is the only organization of state lawmakers that meets on a regular basis to discuss issues relating to gaming. Members of NCLGS serve as chairpersons or members of state legislative committees responsible for the regulation of gaming in their state legislative houses. NCLGS does not promote or oppose gaming but is primarily concerned with the regulation and economic and social impacts of the industry. The NCLGS Foundation is the educational and research arm of NCLGS. The 501(c)(3) non-profit is a source of non-partisan data on issues of gaming legislation and regulation.
Spectrum Gaming Group, which has performed advisory and consulting work for gaming operators, regulators and legislatures in 36 US states and territories and in 47 countries on six continents, serves as the Executive Director of NCLGS.
SOURCE National Council of Legislators from Gaming States
Global Sports Expert Jaap Kalma to Drive SBC's Betting on Sports America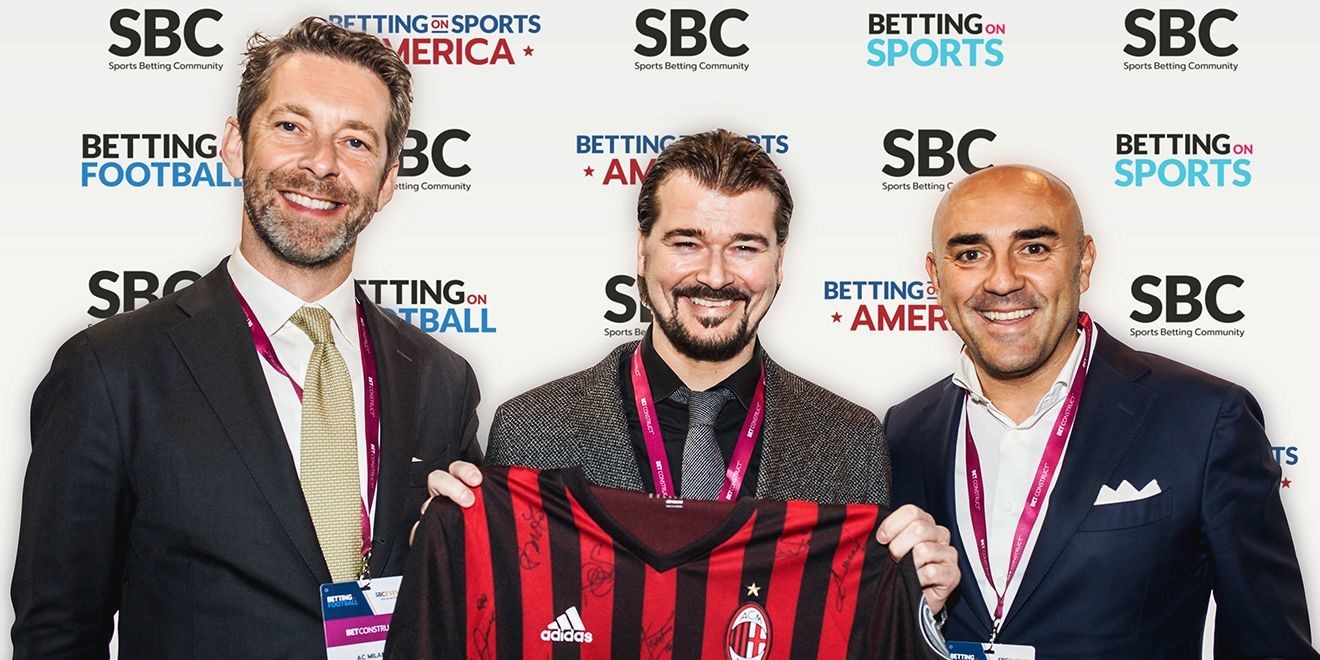 Reading Time:
2
minutes
SBC (Sports Betting Community) has secured the services of a global sports marketing and sponsorship expert to help promote the Betting on Sports America event in New Jersey/New York on 23-25 April.
Jaap Kalma previously held senior executive roles at Ferrari and seven times European Champions AC Milan and will be working with SBC on its Betting on Sports America and Betting on Football (19-22 March) events early next year.
Betting on Sports America is the largest dedicated sports betting conference and exhibition in the US and covers an extensive range of topics including operations, regulation, sponsorship, marketing, products, affiliation, integrity, lotteries, tribal gaming and of course sports.
SBC CEO Rasmus Sojmark commented: "It's a massive coup for us to get someone of Jaap Kalma'sstature to strengthen our competencies on the sports side and help with our visibility among the sports sector. We've worked with Jaap before, creating the Sponsorship Forum events together, so we know what qualities he is bringing to the team working on this project."
Jaap Kalma added: "I've thoroughly enjoyed working with the SBC team over the last year, so the opportunity to work even more closely with them on their Betting on Sports America  event was an exciting prospect. From my time at AC Milan, I know that sports betting offers so many opportunities to sports leagues and teams and my aim is to educate the sector on the possibilities."
Previously Kalma was Chief Commercial Officer at AC Milan, the second most successful club in European Club history (behind only Spanish giants Real Madrid), where he carried responsibility for marketing, commercial revenues, and global development for the Italian soccer team. Before that he was Global Brand Director at luxury sports car manufacturer and Formula One team Ferrari.
In addition to Kalma's global experience in the sports industry, he also spent six years at college and graduate school in the USA coming away with an MBA from Stanford University.
Kalma will take up the role of Interim Business Development Director to oversee the SBC Sponsorship Forum ahead of the Betting on Football conference at Stamford Bridge as well as influencing the sports marketing and sponsorship content at the following month's Betting on Sports America conference, which is being held at Meadowlands Exposition Center in New Jersey.
LeoVegas recruits Avshalom Lazar as Chief Compliance & Legal Officer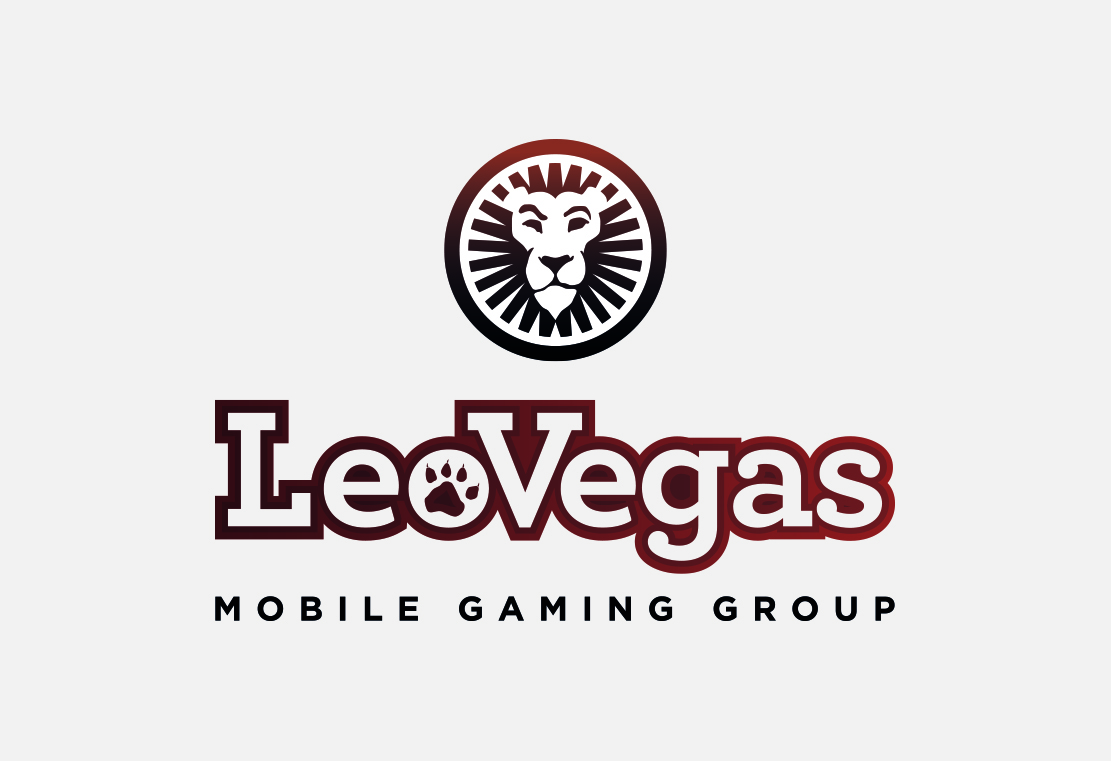 Reading Time:
2
minutes
LeoVegas is strengthening its Group Management team with the recruitment of Avshalom Lazar as Chief Compliance & Legal Officer (CCLO). Avshalom served most recently as Group Head of Legal and Compliance for Fortuna Entertainment Group and will assume his new position in April 2019.
The role, which is based in Malta, also includes all contacts with authorities and licensors as well as developing and leading the daily work in this area of responsibility. Avshalom Lazar has plus 10 years of experience in the gambling industry, with a solid experience of gaming related law and legal conditions within regulated markets. Prior the role at Fortuna Entertainment Group, Avshalom served as Head of Regulatory Affairs and Group Compliance Officer for 888 Holdings. Avshalom thus strengthens Group Management with very relevant knowledge about the industry as a whole and an understanding of and experience in the higher demands that are placed on companies in regulated markets.
"I'm delighted to join LeoVegas. The gambling regulatory and compliance environment is undergoing significant changes in the last few years, posing challenges, but equally so opportunities for leading operators in the industry. I'm confident that together with LeoVegas management we would strengthen the company's strategy even further while ensuring we act responsible with growth in focus," says Avshalom Lazar.
"For LeoVegas it is of utmost importance to be at the forefront when it comes to compliance. Guidelines and requirements must be implemented at the same time as we keep our focus on the customer and their gaming experience. Managing compliance effectively is a competitive advantage for operators and it contributes to long term sustainable growth. In view of development of the industry, I am very pleased that we managed to recruit Avshalom. He is an experienced senior executive with a proven track record in the gambling industry." comments Gustaf Hagman, Group CEO.
When Sweden becomes a regulated market January 1 2019 approximately 60% of LeoVegas revenues will be generated from regulated markets.
For further information, please contact:
Gustaf Hagman, President and CEO: +46 (0) 8 410 367 66, gustaf.hagman@leovegas.com
Philip Doftvik, Director of Investor Relations and Corporate Finance: +46 73 512 07 20, philip.doftvik@leovegas.com
About the LeoVegas mobile gaming group
LeoVegas' passion is "Leading the way into the mobile future". LeoVegas is the premier GameTech company and is at the forefront of using state-of-the-art technology for mobile gaming. A large part of this success can be credited to an extreme product and technology focus coupled with effective and data-driven marketing. Technology development is conducted in Sweden, while operations are based in Malta. LeoVegas offers casino, live casino and sports betting, and operates two global and scalable brands – LeoVegas and Royal Panda – as well as a number of local brands in the UK. The company's shares are listed on Nasdaq Stockholm. For more about LeoVegas, visit www.leovegasgroup.com.