Global Online Gambling Market Size Worth USD 73.45 Billion By 2024: Hexa Research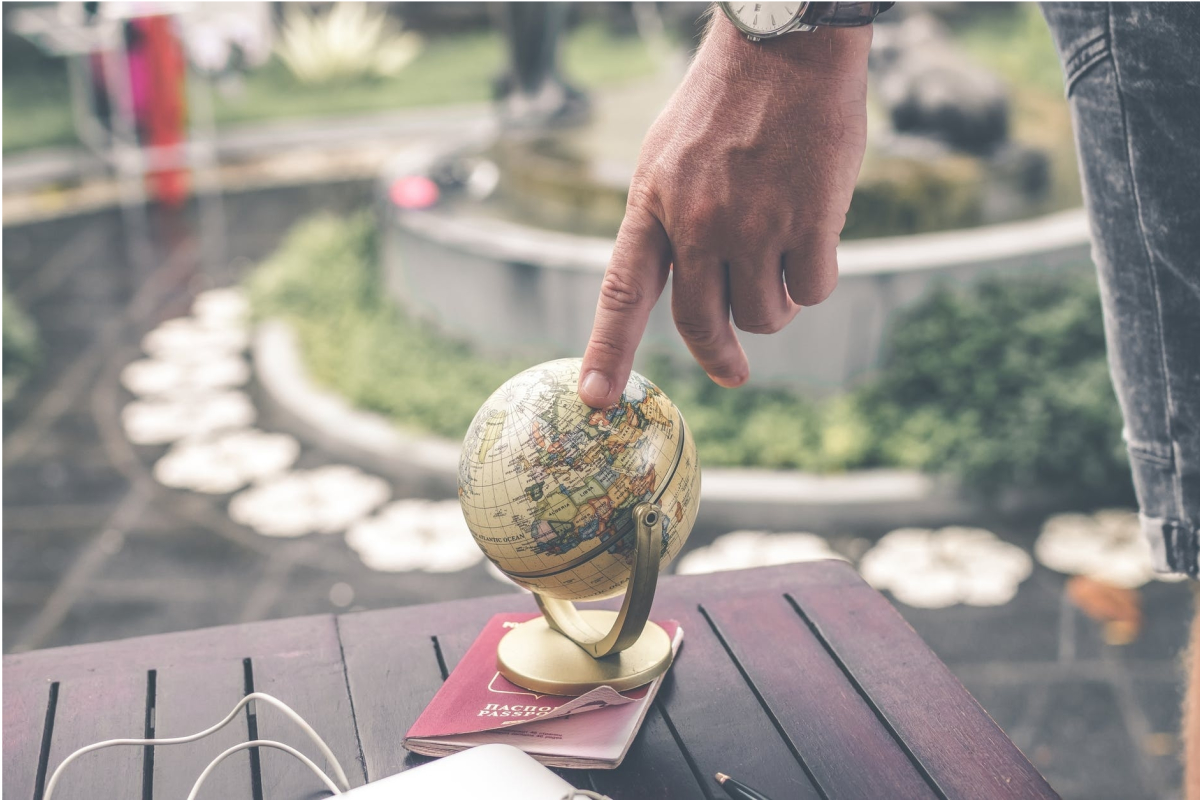 Reading Time:
3
minutes
The global online gambling market size is anticipated to reach USD 73.45 billion by 2024 owing to rising prevalence gambling across the globe. Technological advancements and addition of new regulations are expected to boost market demand over the forecast period. Furthermore, growing adoption of smartphones and tablets and easy access to online platforms are anticipated to drive the market.
Companies are focusing on developing mobile applications with secure money transfer facilities so that punters can easily place their bets online in real time. For instance, companies such as Bet365 Group Ltd., Paddy Power Betfair plc., and Betsson AB have mobile applications on different platforms such as iOS and Android. Moreover, a number of countries are legalizing gambling with each passing year. For instance, in December 2016, the parliament of Japan passed a law to legalize casinos after holding it for 15 years.
In 2016, the sports betting segment led the market and accounted for more than 40% of the revenue. It comprises various sports tournaments such as cricket, basketball, tennis, and other games. For instance, the sports betting segment turnover for Bet365 Group Ltd. went up by USD 2.3 million in 2016 owing to increasing football tournaments and cricket leagues. Increasing number of people betting on such events and easy accessibility to online gambling websites and applications are anticipated to present considerable growth opportunities for the market.
The online gambling and betting industry is anticipated to grow at a faster pace due to favorable regulatory environment. Moreover, rising disposable income of consumers and adoption of Internet-based devices are increasing revenues of the online gambling market worldwide. However, certain regions are likely to record sluggish growth due to strict government regulations, thus affecting overall revenue generation.
Europe dominated the market in 2016, valuing USD 16.42 billion in the market. This is due to the fact that online gambling is legal in a large number of countries such as France, Germany, and Italy. Countries such as U.K. and Germany have well-developed technology and infrastructure. Moreover, they have witnessed increased usage of smartphones and tablets for playing online gambling games on applications provided by companies such as Betsson AB and Bet365 Group Ltd.
The global online gambling industry is highly fragmented in nature and is marked by presence of several players operating across the world. Companies are focused on expanding their presence in the market through various strategic alliances such as diversification in online services.
For instance, in August 2015, Paddy Power announced a merger with Betfair for Euro 5 billion in order to increase its penetration in the online market and overcome regulatory hurdles. Key companies in the online gambling market include William Hill plc.; Bet365 Group Ltd.; Paddy Power Betfair plc.; Betsson AB; Ladbrokes Coral Group plc.; Amaya Inc.; 888 Holdings plc.; Sky Betting & Gaming; Kindred Group; and GVC Holdings plc.
Hexa Research has segmented the online gambling market report based on type and region:-
Segmentation by Type
• Sports Betting
• Casinos
• Poker
• Bingo
• Others
Segmentation by Region
•

North America


• U.S.
•

Europe


• U.K.
•

Asia Pacific


•

Australia


• Central &

South America


•

Africa

Key Players Analyzed:
•

William Hill

plc.
• Bet365 Group Ltd.
• Paddy Power Betfair plc.
• Betsson AB
• Ladbrokes Coral Group plc.
• Amaya Inc.
• 888 Holdings plc.
• Sky Betting & Gaming
• Kindred Group
• GVC Holdings plc.
About Hexa Research:
Hexa Research is a market research and consulting organization, offering industry reports, custom research and consulting services to a host of key industries across the globe. We offer comprehensive business intelligence in the form of industry reports which help our clients obtain clarity about their business environment and enable them to undertake strategic growth initiatives.
Irish Winner Hits the Stars – Big Winner at Genesis Casino!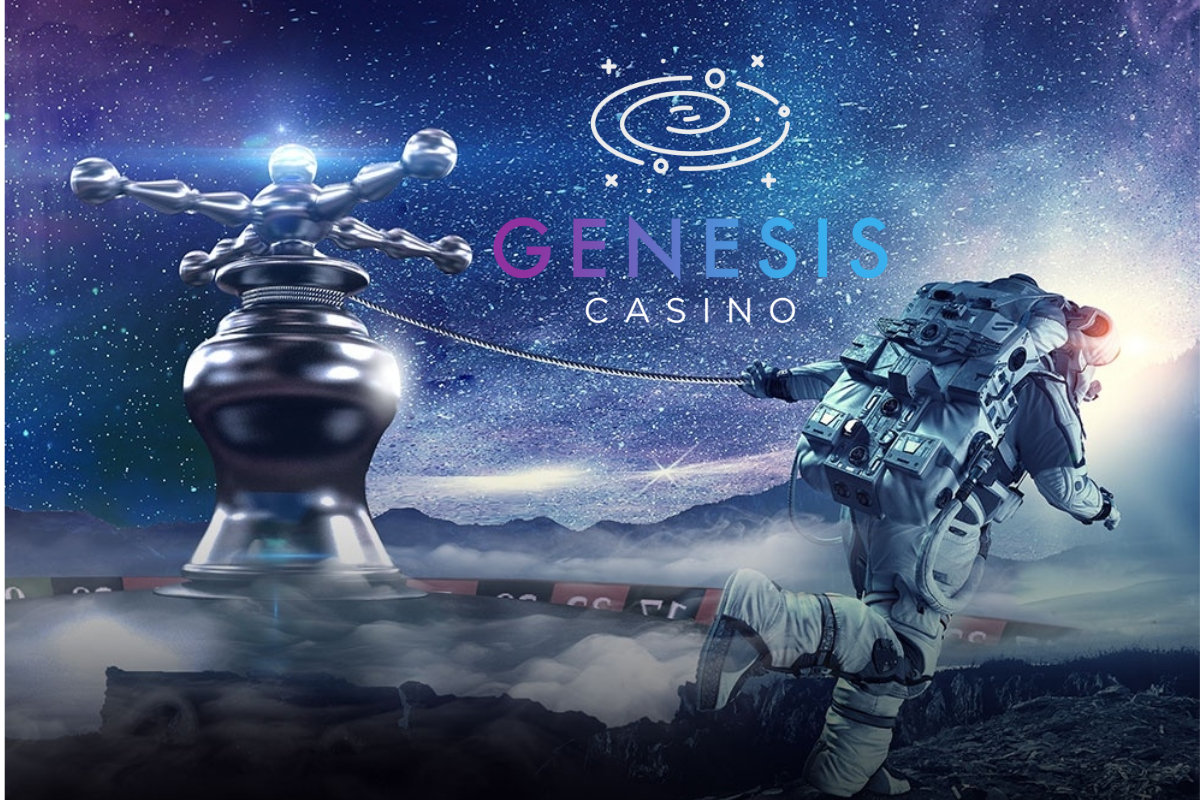 Reading Time:
2
minutes
Luck of the Irish rocks the galaxy with a €10,500 win!
One lucky winner from Ireland has landed in space with a massive €10,533.41 on Microgaming's Cash Splash – 5 Reel. The win, triggered from a mere €3 wager, sent shockwaves throughout the universe!
Microgaming's first foray in the Cash Splash series had yielded a fun slot across three-reels. It went on to become one of their most famous games, so why not make it even more enjoyable with a five-reel version? Despite being packed with Bonus features such as Wilds, Scatters offering fiery multipliers up to 250x your wager, and a Progressive Jackpot, the game is not known for its massive RTP. Nonetheless, it was big enough to send a meteor shower of cash straight into our lucky winner's account who's spilled the space-beans on this astronomic experience.
Reach for the stars and let their light shine on your reeling fun!
Expectant mother, Michelle, was in the hospital waiting room ahead of a routine check-up. "I had just woken up, I was sitting at the hospital feeling really bored." Minutes and spins went by before she finally hit the winning combination. "I couldn't believe my eyes," she tells us, "suddenly my screen lit up and I realised I had won a big sum."
Did she ever dream of winning big? "I never ever thought I would score a win of this size. I usually don't bet that much per spin," says Michelle, "but I gave it a try and landed a nice win just after a few spins. I haven't told anybody about it yet – up until now, it was still my little secret!"
Michelle plans on using her newly-won cash on a little getaway after the birth of her baby, but she'll also spend some of it on Christmas presents for her family and friends.
Star formation in the Genesis sky just before Michelle give birth to a star of her own!
Michelle is a relatively new player at Genesis Casino. Her experience in orbit is, in her own words, "no more than a couple of weeks. I was online and I think I saw Genesis Casino on Facebook or some other social media, so I decided to give it a shot."
There's a galaxy of choice at Genesis Casino – players can try their hands at over 1300 games, from video slots, to table games, scratch-cards, live casino and a nice selection of jackpots which includes the interstellar Cash Splash itself. There's something for everybody at Genesis and you never know, the stars could conspire to turn you into the next big winner!
Police nabs 12 persons for kidnapping US businessman in Costa Rica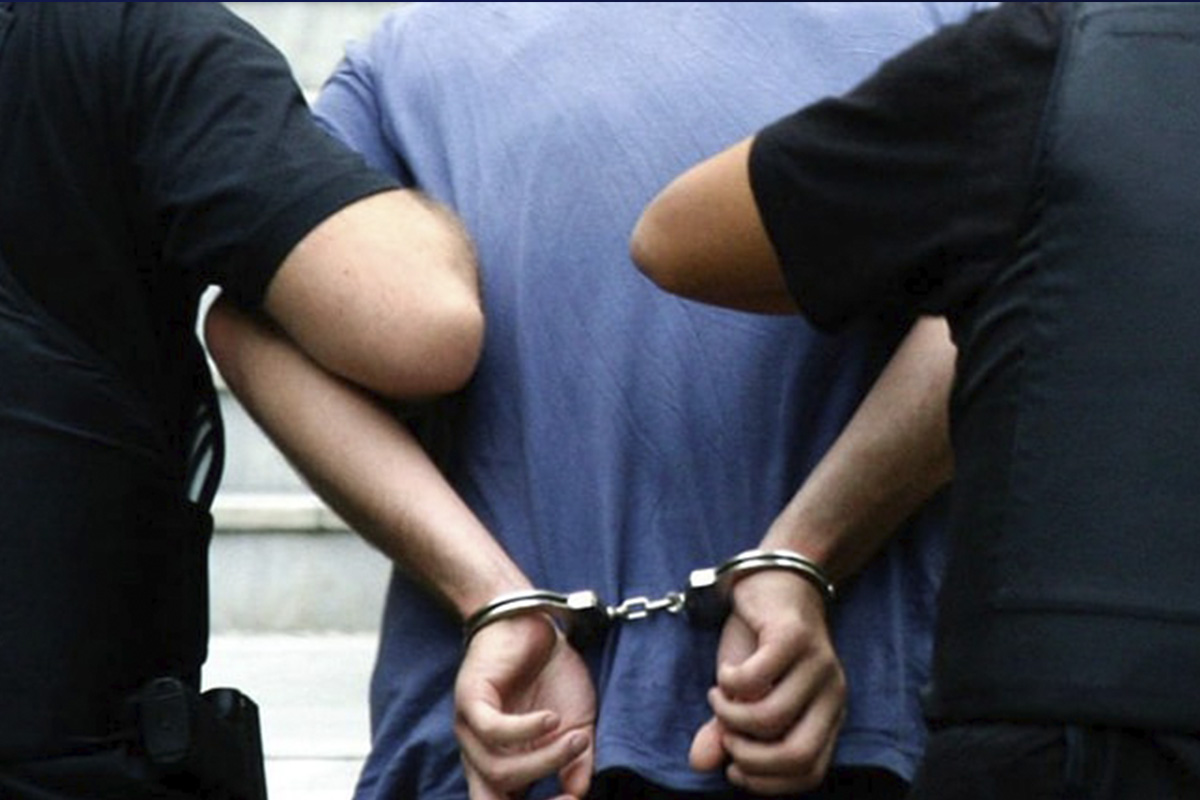 Reading Time:
1
minute
The police arrested 12 persons for allegedly kidnapping an American businessman in Costa Rica. The persons were arrested in Costa Rica and Spain.
The assailants kidnapped William Sean Creighton Kopko, the owner of 5Dimes, an online gambling platform, on September 24 in Costa Rica.
Kopko's family agreed to pay the ransom of the Bitcoin equivalent of $950,800 after his kidnappers made several calls threatening to kill him.
But once the payment was made, the kidnappers stopped communicating with Kopko's family and he is still missing.
After the kidnapping members of the gang fled to Cuba, the Civil Guard statement said. On November 9, Costa Rica informed the Civil Guard that three suspects had left Cuba and entered Spain through the Madrid-Barajas airport. The suspects who travelled to Spain were arrested after they rented a house in the city of Zaragoza, according to the news release.
Video from Costa Rican investigators shows authorities raiding a house on Friday in Costa Rica. That raid lead to the arrest of nine others allegedly involved in the kidnapping scheme.
The US State Department has not posted any travel advisories regarding Costa Rica, but there is a warning on its website that crime "is increasing in Costa Rica and U.S. citizens are frequent victims."
American Carla Stefaniak was found dead after she went missing in Costa Rica in November. A security guard at the Airbnb where Stefaniak was staying was arrested and is a suspect in her killing.
Casino Technology with premiere of new cutting-edge product offerings at London Exhibition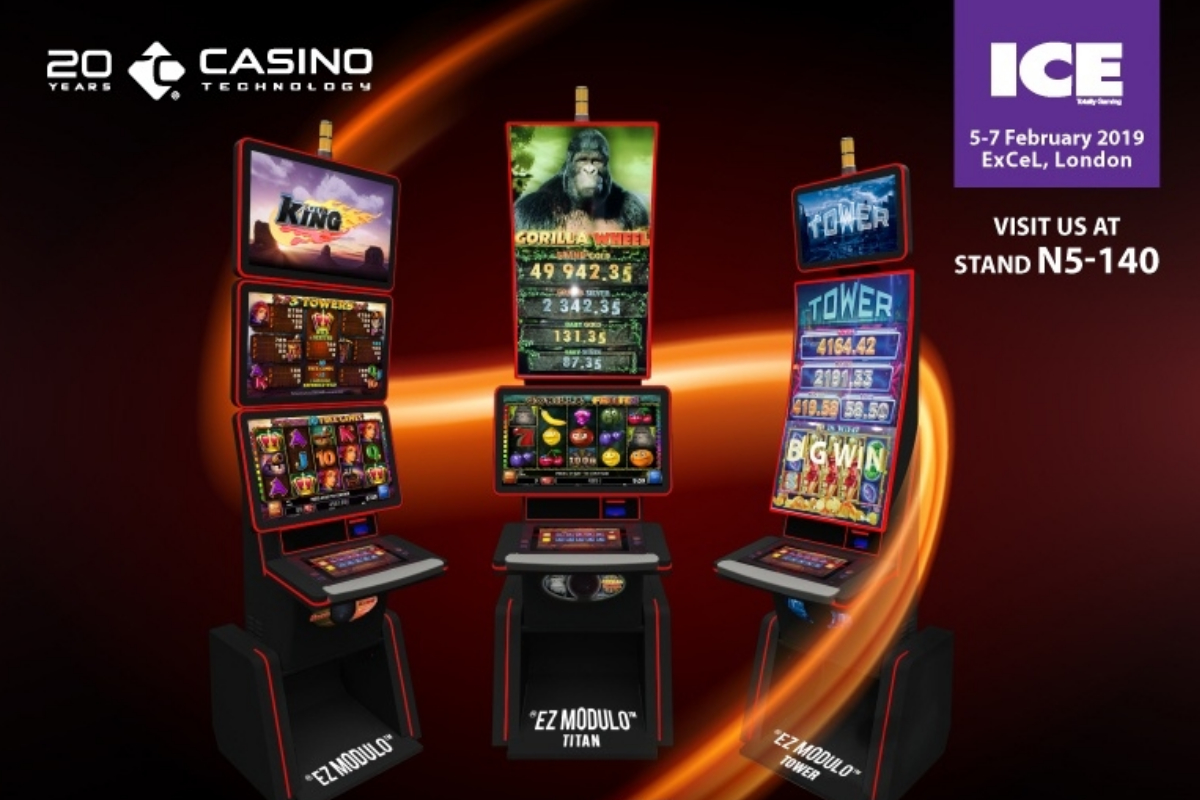 Reading Time:
2
minutes
Casino Technology launches new cutting-edge product offerings at ICE 2019. Celebrating its 20th anniversary this year, the company will make a spectacular premiere of the latest releases of slot machines with diverse content at stand N5-140.
Rossi McKee, Vice President of Casino Technology commented: "The new offerings include eye-catching cabinets with fascinating new multi games. The quality line-up of leading-edge technology and a brand-new content for truly exciting experience is defying our participation at 2019 ICE edition".
The successful award-winning series of EZ MODULO™ slot machines were further extended with high end models – EZ MODULO Titan™ and EZ MODULO Tower™ that make the product line a perfect choice for all types of casinos and gaming halls.
The innovative EZ MODULO Titan™ captures the player's attention with compelling design. Featuring 32" UHD main monitor and an impressive 43" UHD J-curved monitor for displaying the jackpot accumulations and the winning celebrations, the cabinet offers superior ergonomics and improved players comfort.
The machine could be offered with 13″ button deck, which combined with a black chrome finish gives a new sense of sophisticated style and design. EZ MODULO TITAN™  is offered with GORILLA WHEEL™ – a multi level progressive game suite with 12 titles and SPEED KING™ multi game with up to 60 games.
The next new release is EZ MODULO TOWER™. With unique 43-inch J-curved monitor and full touchscreen capabilities, the cabinet offers crystal clear sound, and edge lighting as well as a 27" topper.
EZ MODULO TOWER™ will be available with TOWER™ 102 fruits and TOWER™ 104 multi games. Both consisting of 40 titles, the game packages provide attractive winning combinations for extra thrill, with extra wins in addition to the standard winning lines, such as the whole screen filled with the same symbol and interactive bonus features.
EZ MODULO™ series are presented in another new modification with three 32" HD monitors, featuring the SPEED KING™ multi game.
SPEED KING™ provides an exceptional gaming experience with 60 titles, carefully selected after profound research on the market needs. The multi game has realistic graphics, high quality sound, great effects and efficient set of intriguing game maths.