Europol and GLMS unite to tackle Sport Competition Manipulations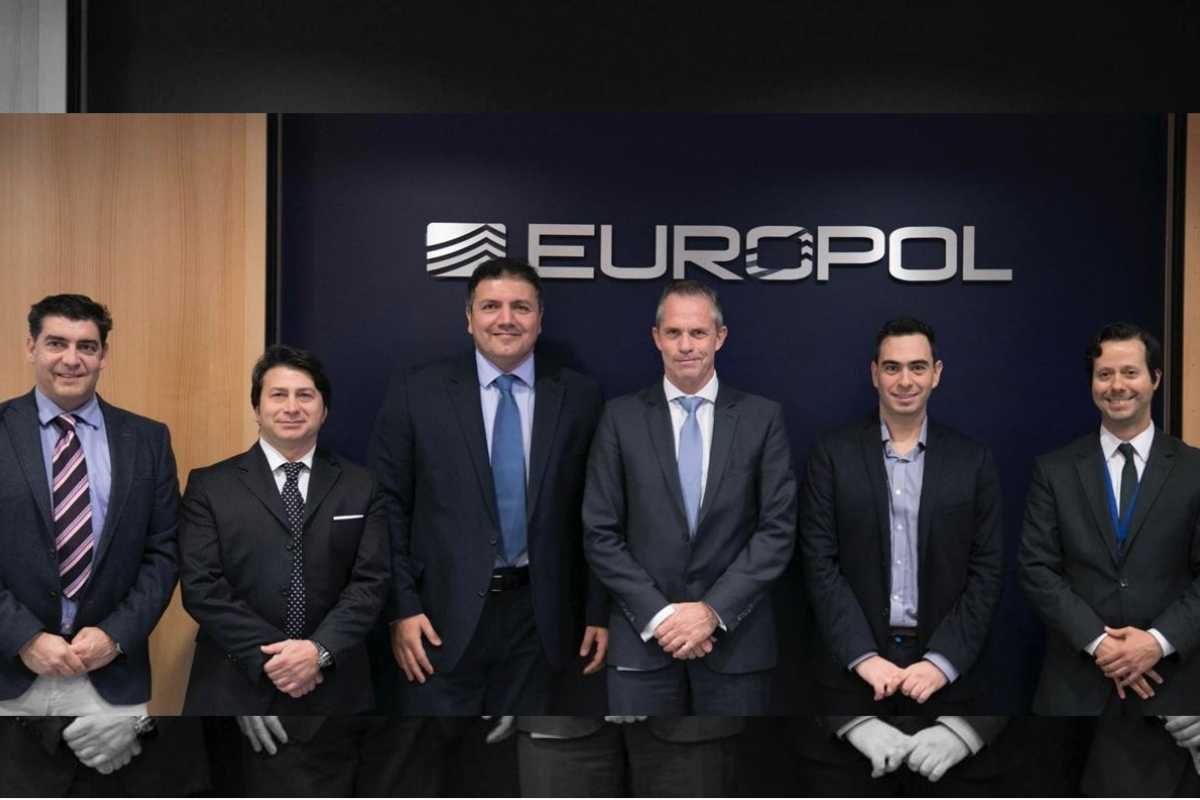 Reading Time:
2
minutes
The Global Lottery Monitoring System (GLMS) and the European Union's law enforcement agency, Europol, have inked in The Hague a Memorandum of Understanding (MoU). According to the MoU, both the institutions will actively communicate with each other and share information about sport competition manipulations and related organised crime investigations. The institutions will also run joint activities and implement projects together to spread awareness about the malaise.
GLMS President, Ludovico Calvi, said: "We are delighted to consolidate our long-lasting and fruitful relationship with Europol and strengthen our joint efforts. Europol has played a significant role in recent years in the fight against organised crime involved in sport competitions manipulations with concrete results in relevant investigations. We have always valued their experience and innovative investigative approach. Thank to our global monitoring platform and network, we are confident that GLMS can support Europol effectively leveraging the 'glocal' nature of our association with global presence and local intelligence".
Europol Deputy Executive Director of Operations, Wil van Gemert, added "With organised crime infiltrating sport, the phenomenon of sport competition manipulations is unfortunately an active threat to EU citizens. Europol has been taking this matter very seriously and has successfully supported far-reaching investigations over the past years. We are delighted to count on the relationship with GLMS, which thanks to its strong global network and local presence will further support us in this challenging task. Most importantly, with this agreement, we send out an important message to organised criminal groups that law enforcement and private actors like the lottery sector stand united in combating organised crime and safeguarding the integrity of sports and the values of European society."
ABOUT GLMS:
GLMS is the state lotteries' mutualized monitoring system on sports betting. It aims at detecting and analyzing suspicious betting activities that could question the integrity of a sport competition. Building on six years of experience with the establishment in 2009 of ELMS with European Lotteries, GLMS went global in January 2015 extending the network to other continents. GLMS facilitates the sharing of sports betting information as part of the collective efforts of its members in ensuring sports integrity globally, and is dedicated to effective cooperation with all key stakeholders: regulators, law enforcement authorities, sports organizations.
ABOUT EUROPOL:
Europol is the European Union's law enforcement agency. Headquartered in The Hague, the Netherlands, Europol supports the 28 EU Member States in their fight against terrorism, cybercrime and other serious and organised forms of crime. With over 1 100 staff members, Europol uses state-of-the art tools to support some 40 000 international investigations each year, serving as a centre for law enforcement cooperation, analytical expertise and criminal intelligence.
NSoft and Casa Pariurilor expand cooperation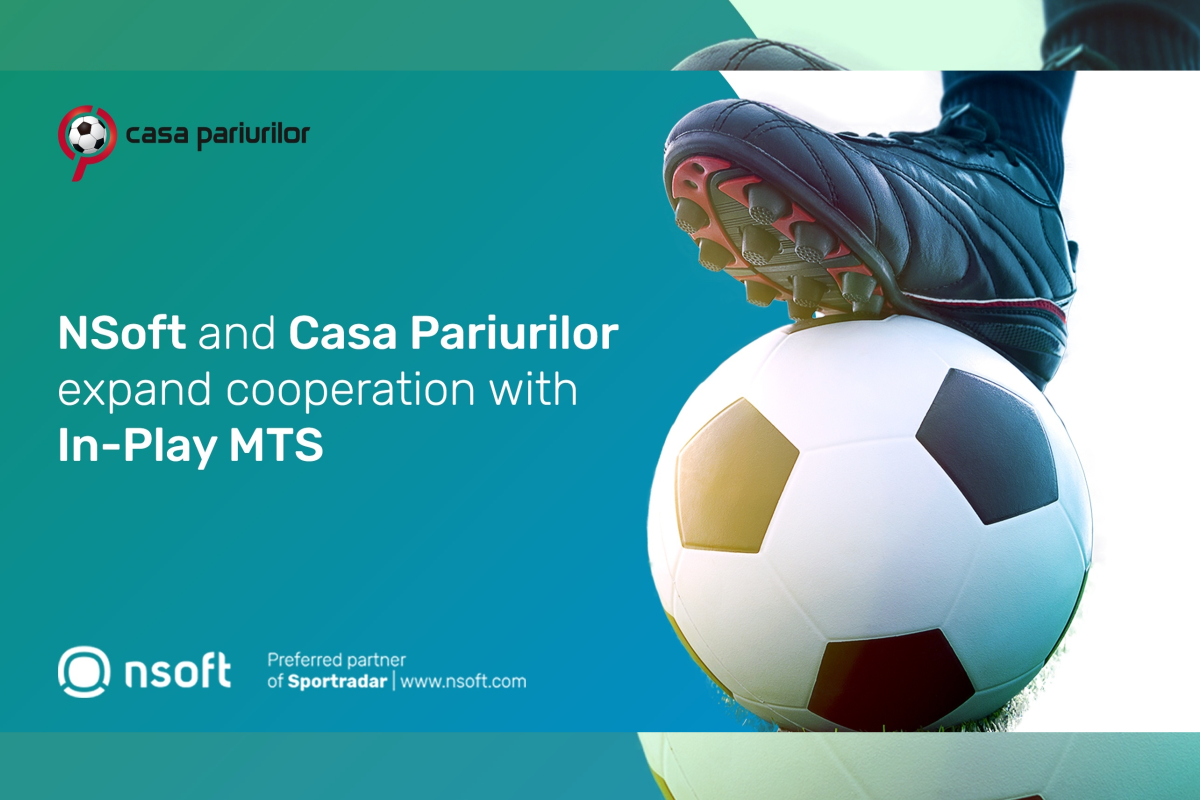 Reading Time:
2
minutes
NSoft, premium betting software provider and Casa Pariurilor, a part of the largest Central European betting operator, have extended their cooperation by agreeing on implementation of NSoft´s In-Play MTS betting solution into Casa Pariurilor's retail network. The network numbers over 700 shops in Romania, positioning Casa Pariurilor amongst the top three betting companies in this country.
Karlo Kralj, NSoft's Regional Sales Agent announces: "I am delighted to confirm the continuation of excellent cooperation with our client Casa Pariurilor. It is one of the oldest and the most respected betting companies on the Romanian market. Casa Pariurilor`s experts have profound understanding of their market and are great in deciphering the players` needs. The partnership with Casa has helped us significantly by providing the essential market-insights and up-to-date knowledge about Romanian market trends."
The first deal between NSoft and Casa Pariurilor was set in 2014 with the release of NSoft`s most popular product – Lucky Six, a draw-based game, together with Virtual Greyhound Races. Initially, the products were available in retail and afterwards, have extended to the client´s web.
"We have been working with NSoft for 5 years now and our cooperation is a role model of how B2B cooperation should look like. You know, you can buy a betting software anywhere, but the people make the difference. We witnessed the NSoft`s trustworthiness and reliability with excellent 24/7 support and great turnkey betting solution, thus the decision to use the advantages of NSoft`s Seven Betting Platform and its In-Play MTS solution in our retail network was a logical step forward," concluded Lewis Findlay, General Manager Romania, Fortuna Entertainment Group.
NSoft`s Sportsbook solution driven by Betradar data provides clients with an extensive offer of up to 25,000 live events per month across 20+ sports. It is highly customizable sports betting platform requiring zero initial costs.
In addition, NSoft's Seven Platform allows distribution of In-Play and Pre-Match offer through all available channels: retail, terminal, web, and mobile.
CodeCube Brothers Earns $50,000 Prize in First Mobile eSports Indie Developer Contest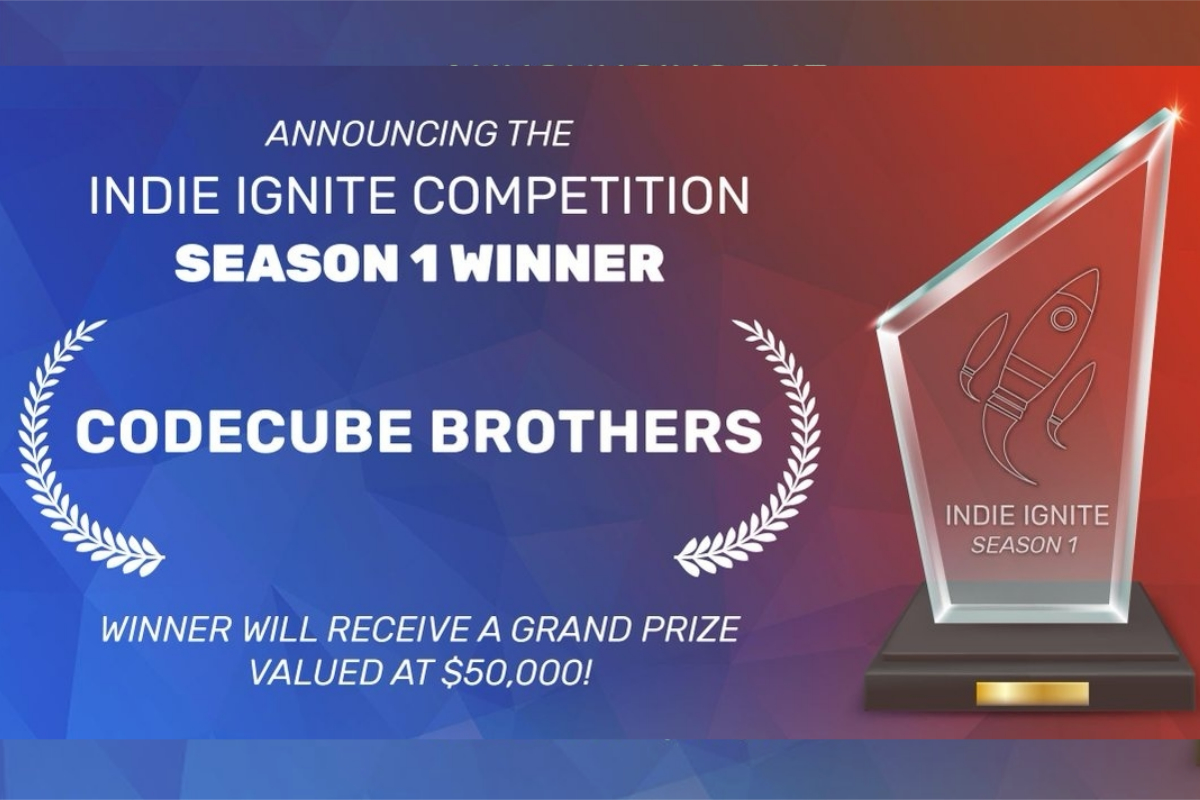 Reading Time:
2
minutes
Inaugural Skillz Indie Ignite Competition Reveals Untapped Developer Talent
Skillz, the worldwide leader in mobile eSports, today announced the winner of its inaugural Indie Ignite game developer competition. First place was claimed by CodeCube Brothers, creators of Color Ring, earning the two Finnish brothers a grand prize valued at over $50,000. Hidden Pixel Games LLC, developers of Pool Payday, also received an honorable mention.
The first-place prize is comprised of a package of services and funds, including a $25,000 user acquisition campaign, $25,000 in game launch optimization services, as well as two Game Developers Conference (GDC) 2019 passes. The contest challenged indie game developers to create the next hit eSports game, and attracted an overwhelming response from the community.
"My brother and I have tried to design a hit mobile game since 2010, and winning this contest has been the biggest validation – if we hadn't, we'd currently be looking for second jobs to fund our business," says Esa Salminen, co-founder of CodeCube Brothers. "Monetizing is a big challenge for indie developers in this crowded market, but Skillz has empowered us to pursue our own aspirations while having the financial stability of a larger games studio."
To enter the competition, mobile game developers integrated the Skillz eSports infrastructure into the title of their choice. The games were evaluated based on criteria including strong D1 and D7 retention rates, daily active users, and core gameplay loop design. Color Ring took the lead with impressive metrics, excelling across all criteria.
"Developers have always been central to our mission of democratizing eSports, and they never cease to impress us with their creativity," says Andrew Paradise, CEO and founder of Skillz. "Skillz levels the playing field so even the smallest of indie developers have the tools needed to create a world-class eSport – all they have to bring is their creativity."
Skillz is committed to supporting indie game developers, and kicked off its Indie Ignite Season 2 game developer competition this week. In support of this, Skillz is also hosting its first Game Jam next month. This event features hands-on tutorials from world-class experts on how to design and build successful mobile eSports titles. The Skillz Game Jam is open to all game developers, but is particularly ideal for Indie Ignite entrants.
About Skillz:
Skillz, the leading mobile eSports platform, connects the world's 2.6 billion mobile gamers through competition. In 2018, Skillz was named to Entrepreneur Magazine's 100 Brilliant Companies, Forbes' Next Billion-Dollar Startups, and the Entrepreneur 360. Skillz has also been named the #1 fastest-growing private company in America by Inc. Magazine and a CNBC Disruptor 50. Over 18 million gamers use Skillz to compete in mobile games across 13,000+ game studios. Founded in 2012, Skillz is headquartered in San Francisco and backed by leading venture capitalists as well as the owners of the New England Patriots, Milwaukee Bucks, New York Mets and Sacramento Kings. To learn more, visit www.skillz.com.
Source: Skillz
Microgaming inks deal with Crazy Tooth Studio embark on icy adventures in Arctic Valor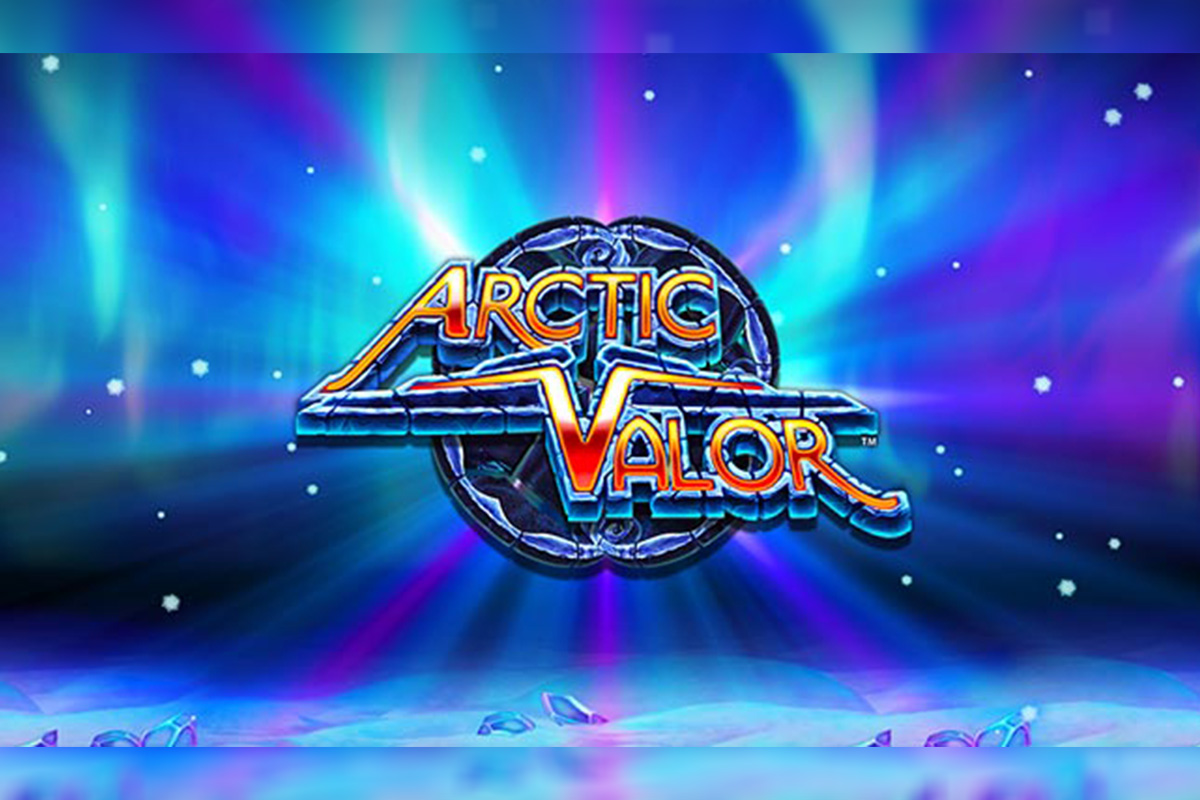 Reading Time:
1
minute
Microgaming has signed a long-term supplier agreement with game development studio, Crazy Tooth.
The first game of the partnership will be Arctic Valor™, a riveting new six-reel, 4,096 ways online slot. Crazy Tooth Studio® developed this exclusively for Microgaming. The new game involves fierce Valkyries and has a mythological background.
Ben Hoffman, President at Crazy Tooth Studio®, said: "We are very excited to be working with Microgaming, whose extraordinary position in the market, diverse portfolio of excellent games and extensive list of operators will enable us to greatly diversify our capabilities and deliver our range of innovative slots and games to new audiences. We are thrilled to release Arctic Valor as our first exclusive game for Microgaming."
David Reynolds, Games Publisher at Microgaming, added: "Arctic Valor provides a visually stunning journey into a land of ice and snow, complete with a fantastically vibrant, Norse-tinged atmosphere. With 4,096 ways to win, players can also look forward to smashing their way through to some truly epic rewards via the game's unique and suspenseful icicle feature."