Europol and GLMS unite to tackle Sport Competition Manipulations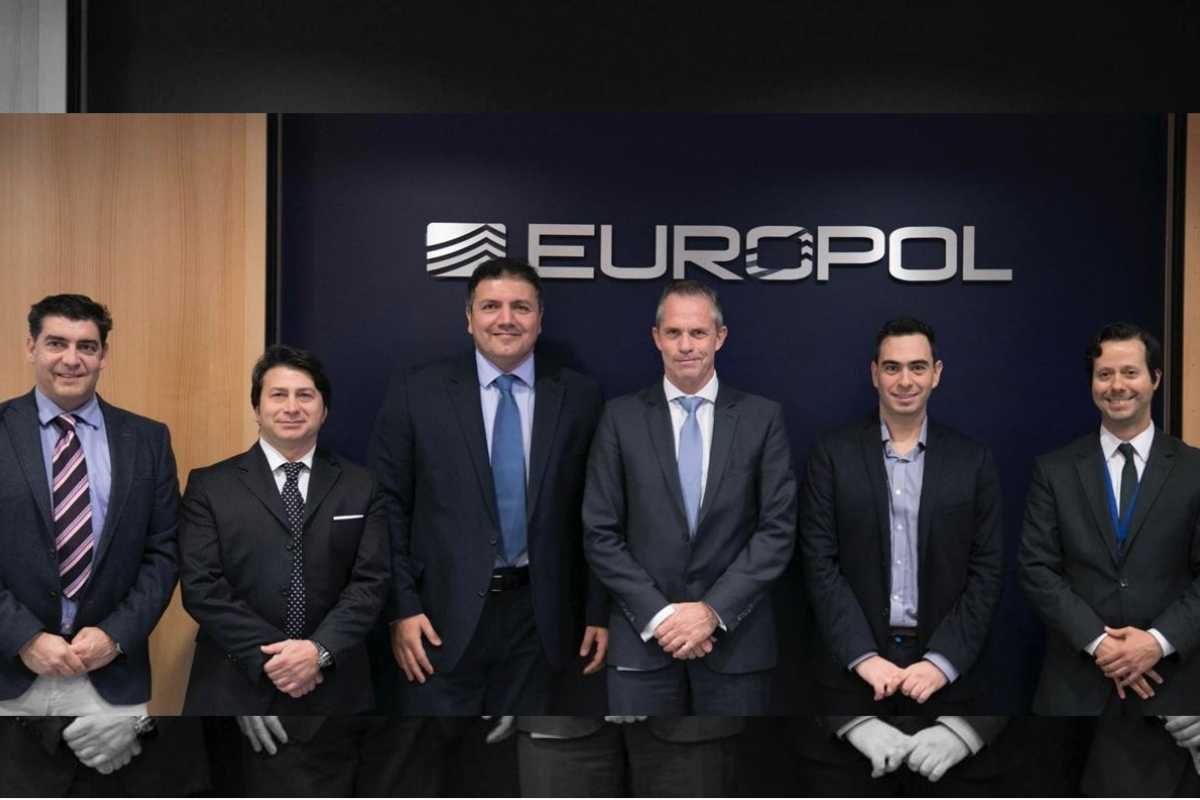 Reading Time:
2
minutes
The Global Lottery Monitoring System (GLMS) and the European Union's law enforcement agency, Europol, have inked in The Hague a Memorandum of Understanding (MoU). According to the MoU, both the institutions will actively communicate with each other and share information about sport competition manipulations and related organised crime investigations. The institutions will also run joint activities and implement projects together to spread awareness about the malaise.
GLMS President, Ludovico Calvi, said: "We are delighted to consolidate our long-lasting and fruitful relationship with Europol and strengthen our joint efforts. Europol has played a significant role in recent years in the fight against organised crime involved in sport competitions manipulations with concrete results in relevant investigations. We have always valued their experience and innovative investigative approach. Thank to our global monitoring platform and network, we are confident that GLMS can support Europol effectively leveraging the 'glocal' nature of our association with global presence and local intelligence".
Europol Deputy Executive Director of Operations, Wil van Gemert, added "With organised crime infiltrating sport, the phenomenon of sport competition manipulations is unfortunately an active threat to EU citizens. Europol has been taking this matter very seriously and has successfully supported far-reaching investigations over the past years. We are delighted to count on the relationship with GLMS, which thanks to its strong global network and local presence will further support us in this challenging task. Most importantly, with this agreement, we send out an important message to organised criminal groups that law enforcement and private actors like the lottery sector stand united in combating organised crime and safeguarding the integrity of sports and the values of European society."
ABOUT GLMS:
GLMS is the state lotteries' mutualized monitoring system on sports betting. It aims at detecting and analyzing suspicious betting activities that could question the integrity of a sport competition. Building on six years of experience with the establishment in 2009 of ELMS with European Lotteries, GLMS went global in January 2015 extending the network to other continents. GLMS facilitates the sharing of sports betting information as part of the collective efforts of its members in ensuring sports integrity globally, and is dedicated to effective cooperation with all key stakeholders: regulators, law enforcement authorities, sports organizations.
ABOUT EUROPOL:
Europol is the European Union's law enforcement agency. Headquartered in The Hague, the Netherlands, Europol supports the 28 EU Member States in their fight against terrorism, cybercrime and other serious and organised forms of crime. With over 1 100 staff members, Europol uses state-of-the art tools to support some 40 000 international investigations each year, serving as a centre for law enforcement cooperation, analytical expertise and criminal intelligence.
FaZe Clan announces Partnership With NTWRK After The Innovative E-Commerce Platform Leads Latest Investment Round For The Cultural Gaming Giant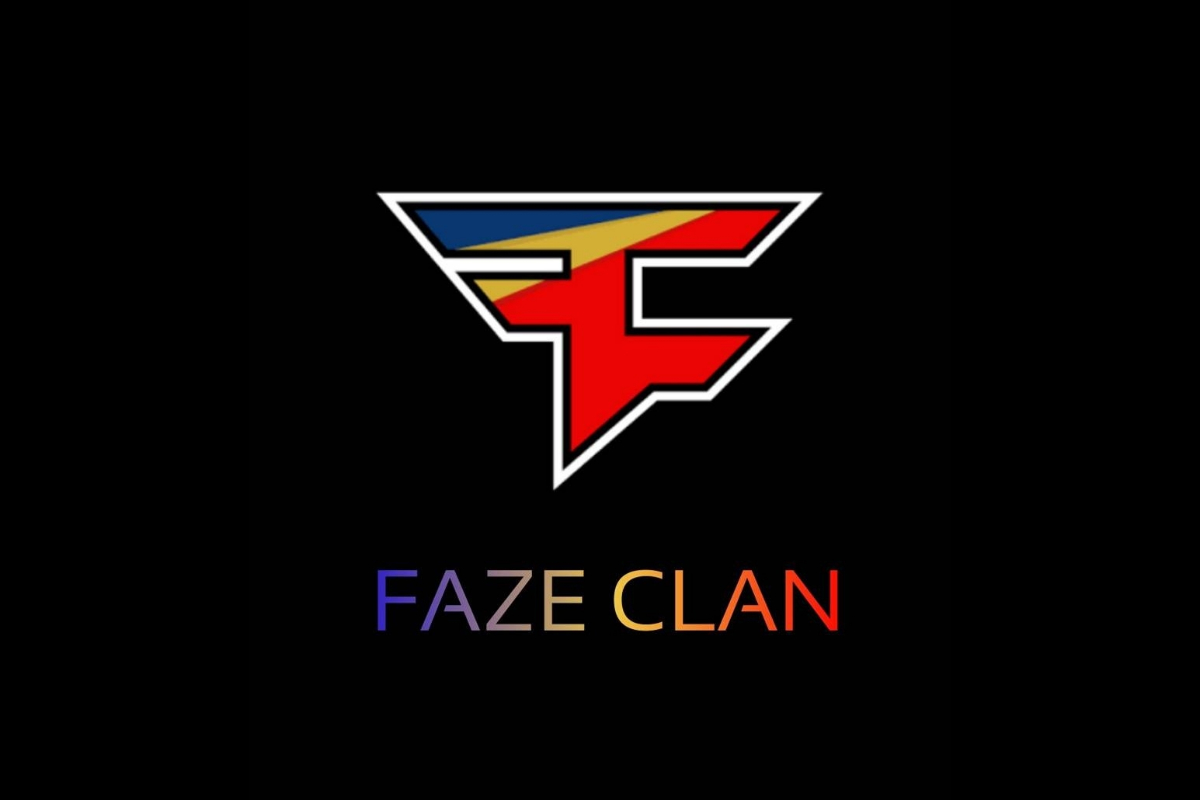 Reading Time:
2
minutes
"We're at the birth of a new disruptive entertainment genre. FaZe Clan is a very powerful pipeline into gaming culture and their cultural impact reminds me of the early days of 90s hip hop. The combined reach of FaZe Clan and NTWRK is going to be very powerful." – NTWRK Investor Jimmy Iovine
FaZe Clan, the world's most popular esports and gaming entertainment collective, and innovative e-commerce and culture platform NTWRK collectively announced today their exclusive new partnership. NTWRK, known for its limited-edition product drops from influencers like LeBron James, Billie Eilish, and 88rising, led the latest round of funding for the gaming industry giant.
As part of this groundbreaking coalition, NTWRK has secured the global direct-to-consumer product rights for FaZe Clan. This innovative collaboration will immediately integrate FaZe Clan's widely coveted apparel and merchandise into NTWRK's platform, establishing an unprecedented pipeline of creative commerce.
Since its inception in 2010, FaZe Clan has established itself as the most followed and powerful gaming organization of all time. With over 215 million fans internationally across all social platforms and original content that racks up over 500 million views per month, FaZe Clan holds an unrivaled position at the epicenter of sports and culture driving how the next generation consumes content, plays, and shops. In addition to its best-in-class players and pop-gaming influencers, FaZe Clan has welcomed a broad array of talent into its fold, including NBA star Ben Simmons, NFL star Juju Smith-Schuster, and global superstar artists Offset and Lil Yachty.
"Jimmy has always been a cultural seer," says FaZe Clan CEO Lee Trink. "His belief in FaZe Clan as the next cultural wave, not just in gaming but in entertainment overall, is an incredible representation of the transformative shift happening right now."
"By investing in FaZe Clan we're putting NTWRK at the epicenter of gaming culture, further cementing our position as Gen Z's premiere social commerce and content platform," says NTWRK CEO Aaron Levant.
"NTWRK will without a doubt provide additional rocket fuel for FaZe to continue extending our brand and cultural influence worldwide," said FaZe Clan President Greg Selkoe. "We are excited to be aligned with passionate, like-minded partners that will further contribute to our impact on entertainment and youth culture."
SOURCE FaZe Clan
NSUS Group Donates $100,000 To UHN To Aid COVID-19 Fight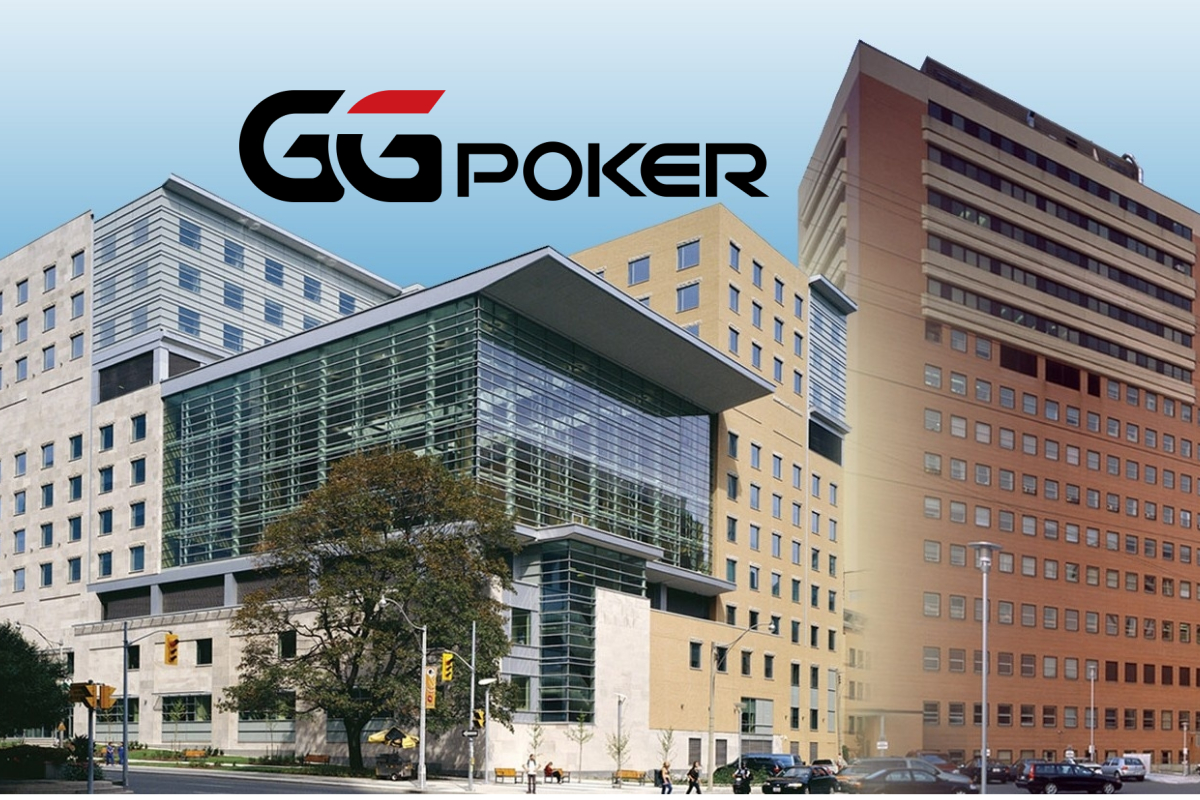 Reading Time:
2
minutes
NSUS Group, the marketing arm of online poker brand GGPoker,  donates $100,000 to Toronto General & Western Hospital Foundation's UHN Emergency COVID-19 Fund.
The fund helps University Health Network (UHN), Canada's number-one research hospital, facilitate critical clinical trials and support frontline staff providing care to the wider Toronto community. The hospital has reassigned researchers and assembled cross-disciplinary international expert teams to focus on finding rapid solutions to the global COVID-19 pandemic.
The donation was raised in partnership with GGPoker players; $50,000 was contributed by players via a recent online poker tournament series, with this amount fully matched by NSUS Group for a total donation of $100,000.
"On behalf of Toronto General & Western Hospital Foundation, thank you to GGPoker for their generous support in the fight against COVID-19," says Louise Aspin, Senior Vice President and Chief Development Officer, Toronto General & Western Hospital Foundation. "This gift will help accelerate the pace of what is possible, both in supporting frontline staff at our hospitals and critical research that can put an end to this pandemic."
"It's a pleasure and a privilege to make this donation on behalf of GGPoker players and the entire NSUS Group," said Jean-Christophe Antoine, Head of GGPoker. "Poker players are well known for their philanthropic efforts and on this occasion the GGPoker community really stepped up, contributing $50,000, which combined with NSUS Group's $50,000 will greatly help UHN's fight against COVID-19."
About NSUS Group: NSUS, pronounced "Answers," is at the forefront of business consultancy to leading firms within the iGaming space. Specializing in investments, consulting and marketing, NSUS has been an integral part of the launch of several highly successful ventures, such as GGPoker, GGNetwork, SlotsVenture, and Ocean Master, to name just a few. These brands are quickly turning into market leaders in the iGaming industry, providing fun and entertainment to over one million players around the world.
About Toronto General & Western Hospital Foundation: Toronto General & Western Hospital Foundation raises funds for research, education and the enhancement of patient care at Toronto General and Toronto Western hospitals, as well as The Michener Institute of Education at UHN. Together with its donors, the Foundation is helping world-leading health experts pursue the knowledge that makes all our lives better.
About University Health Network: University Health Network consists of Toronto General Hospital (recently voted the number-four hospital in the world and the best in Canada according to Newsweek magazine), Toronto Western Hospital, the Princess Margaret Cancer Centre, Toronto Rehabilitation Institute, and The Michener Institute of Education at UHN. The scope of research and complexity of cases at University Health Network has made it a national and international source of discovery, education and patient care. It has the largest hospital-based research program in Canada, with major research in cardiology, transplantation, neurosciences, oncology, surgical innovation, infectious diseases, genomic medicine and rehabilitation medicine. University Health Network is a research hospital affiliated with the University of Toronto.
Qontigo Launches Two New Thematic Indices On Video Gaming And Healthcare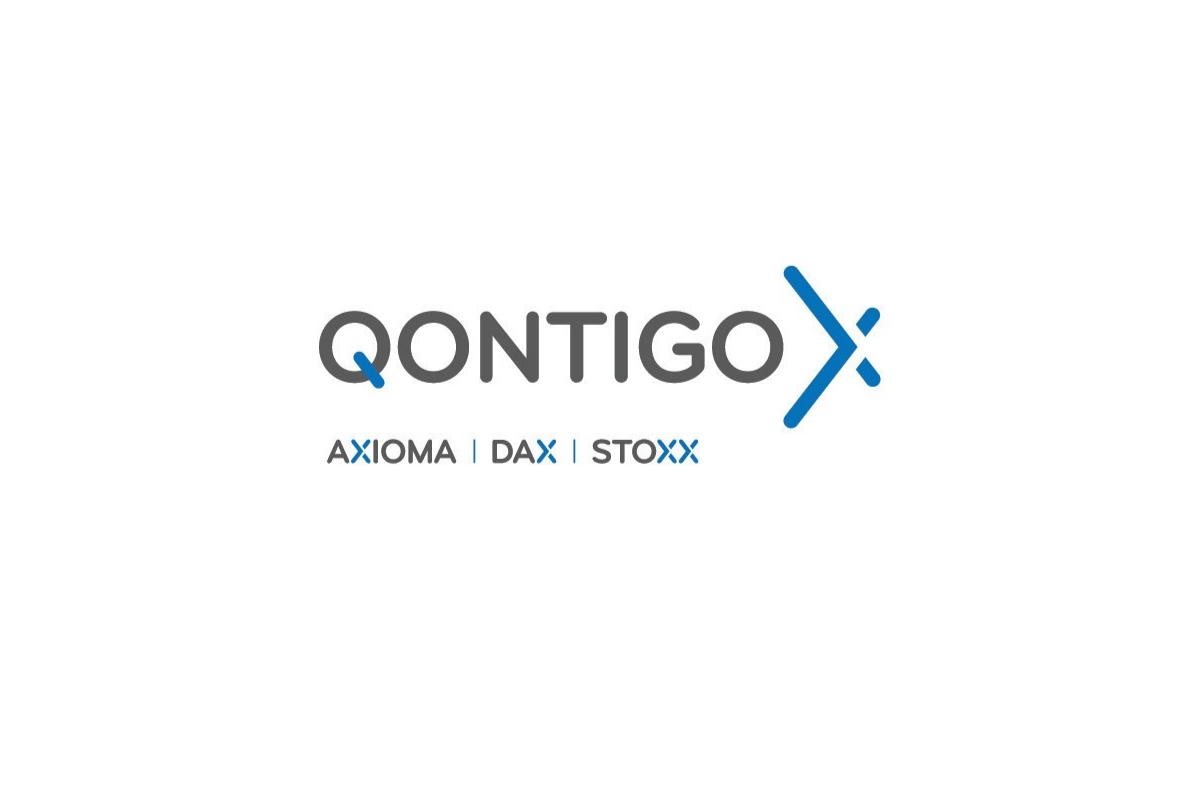 Reading Time:
2
minutes
Qontigo has expanded its suite of innovative thematic indices by two new concepts: online gaming and the fight against obesity. The STOXX® Video Gaming & eSports Index and the STOXX® Health & Weight Loss Index were introduced today, and financial products based on these indices are expected to launch in the coming weeks.
Both indices are positioned to benefit from structural, global economic growth trends. The STOXX® Video Gaming & eSports Index is comprised of companies focused in the high growth area of video games and eSports. The STOXX® Health & Weight Loss Index includes constituents that are connected to the immediate need of addressing the rising obesity levels in the global population.
"The online gaming and health and weight loss indices are the latest additions to our thematics family that seeks to capture sector-specific, long-term growth. At Qontigo we have advanced thematic investing since 2016 and now offer two dozen theme-based STOXX indices following modern concepts with above-average growth outlooks. Thematic investing aims to capture the momentum of disruptive megatrends that fall into the categories of demographics, climate change and technology. As an investment category, thematic investing has nearly tripled in the three years through December 31, 2019", said Stephan Flaegel, Global Head of Indices & Benchmarks at Qontigo.
Each index selects constituents from the STOXX® Developed and Emerging Markets Total Market Index, and from certain Chinese markets, with substantial revenue exposure to business sectors associated with the respective concept. The business categories are based on FactSet Revere's data. Only stocks with a given minimum trading volume are eligible.
Additionally, the two indices will exclude companies that Sustainalytics considers to be non-compliant with the Global Standard Screening and those involved in controversial weapons. This is in line with increasing demand from asset owners and investors to comply with sustainability norms, a drive that has also emerged in thematic strategies.
About Qontigo
Qontigo is a financial intelligence innovator and a leader in the modernization of investment management, from risk to return. The combination of the company's world-class indices and best-of-breed analytics, with its technological expertise and customer-driven innovation enables its clients to achieve competitive advantage in a rapidly changing marketplace. Qontigo's global client base includes the world's largest financial products issuers, capital owners and asset managers. Created in 2019 through the combination of STOXX, DAX and Axioma, Qontigo is part of Deutsche Börse Group, headquartered in Eschborn with key locations in New York, Zug and London.
About STOXX
STOXX Ltd. is Qontigo's global index provider, currently calculating a global, comprehensive index family of over 10,000 strictly rules-based and transparent indices. Best known for the leading European equity indices EURO STOXX 50, STOXX Europe 50 and STOXX Europe 600, STOXX Ltd. maintains and calculates the STOXX Global index family which consists of total market, broad and blue-chip indices for the regions Americas, Europe, Asia/Pacific and sub-regions Latin America and BRIC (Brazil, Russia, India and China) as well as global markets. STOXX is the administrator of the STOXX® and DAX® indices under the European Benchmark Regulation and exercises control over all benchmark administration processes within Qontigo.
STOXX indices are licensed to more than 600 companies around the world as underlyings for Exchange Traded Funds (ETFs), futures and options, structured products and passively managed investment funds.
www.stoxx.com
SOURCE Qontigo