BetConstruct launches FashionTV Gaming Group branded slots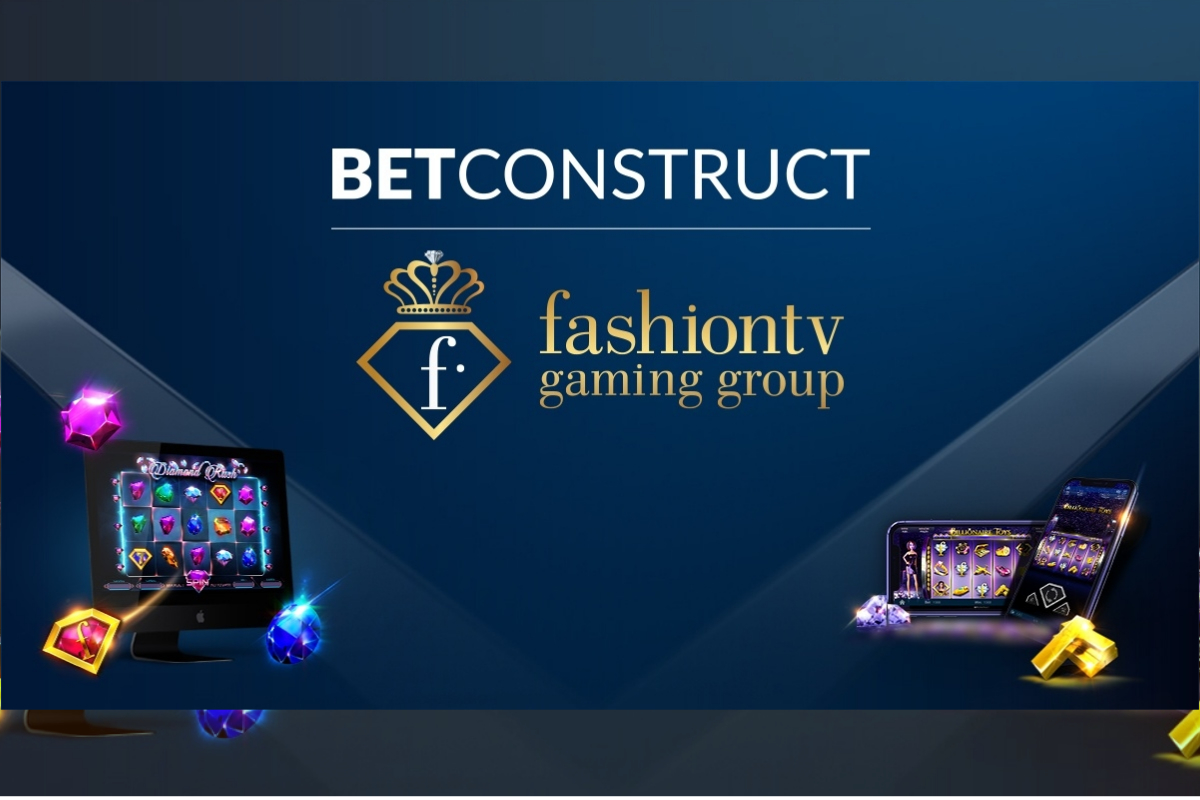 Reading Time:
2
minutes
Cooperating with Fashion TV Gaming Group, BetConstruct introduces its new unique line of branded slots.
FashionTV Gaming Group aspire to bring the glamour of high-fashion together with online gaming, and on this occasion have partnered with BetConstruct to develop a new range of FashionTV branded slots. With a finger on the pulse of global gaming trends, BetConstruct have transferred the high fashion aesthetics into slots to release five new branded games, as the first part of a series of others.
New FTV Branded slot game titles include; Billionaire Toys™, Fashion Club™, Diamond Rush™, Bikini Angels™ and Fashion Show™ – all HTML5 developed games that feature a shared progressive jackpot whilst providing an outstanding multi-platform experience. In order to increase player engagement, BetConstruct has also implemented a number of its player retention tools across all the new slots to offer a premium gaming experience.
"By bridging the gap between these two lucrative industries, we seek to usher in a new generation of online gaming that offers players the opportunity to enjoy the glamour and entertainment of a fully-branded, fully-supported gaming experience, that transcends across the virtual and real world, coupled with the exclusivity, branded items and parties of the FashionTV lifestyle" noted Sarah Psaila, Casino CMO, FashionTV Gaming Group,
"Our mission is to deliver high-quality gaming solutions as well as drive innovation. Collaborating with FashionTV Gaming Group, we created a new way for the international channel to engage its audience within the luxury lifestyle and fashion trends thematics," says Vigen Badalyan, founder and CEO of BetConstruct.
The new branded games will be available for all operators throughout BetConstruct's RNG Casino platform. Apart from that, BetConstruct keeps its expertise in gaming fused with FashionTV brand for more upcoming projects that will be reveal and ICE Totally Gaming 2019 in London.
About FashionTV Gaming Group:
The FashionTV Gaming Group N.V. (FTVGG) backed by Fashion TV, the world's foremost fashion and luxury lifestyle TV channel giant, with over 2 billion viewers from around the world , has been formed as a unique exclusive venture between FashionTV and a group of online gaming industry experts, and is the first mover to bridge the gap between the fashion world and online gaming, revolutionizing the industry by leveraging on the strength of a powerful global brand global to penetrate the crowded competitive market in new a unique way. Launching first with its branded casino, sportsbook, slots, live dealer, and social games platforms.
FTVGG holds the exclusive global license to use the FashionTV brand across all online gaming activities, including but not limited to casino, sports, bingo, lotto, poker games of skill and more and is currently in the process of creating – The 'FashionTV Gaming World'. https://fashiontvgg.com/
About BetConstruct
BetConstruct is an award-winning developer and provider of online and land-based gaming solutions with development, sales and service centers all around the globe. Its innovative and proven offerings include an extensive range of products and services, including Sportsbook, Sports Data Solutions, Retail Solutions, RNG & Live Dealer Casino, VR Casino, Poker, Skill Games, Fantasy Sports, Social Platform and more. The latest addition is the industry-first complete management infrastructure, SpringBME (Business Management Environment).
https://www.betconstruct.com/
Winners of the historical gala of Polish Gaming Aces 2019 were chosen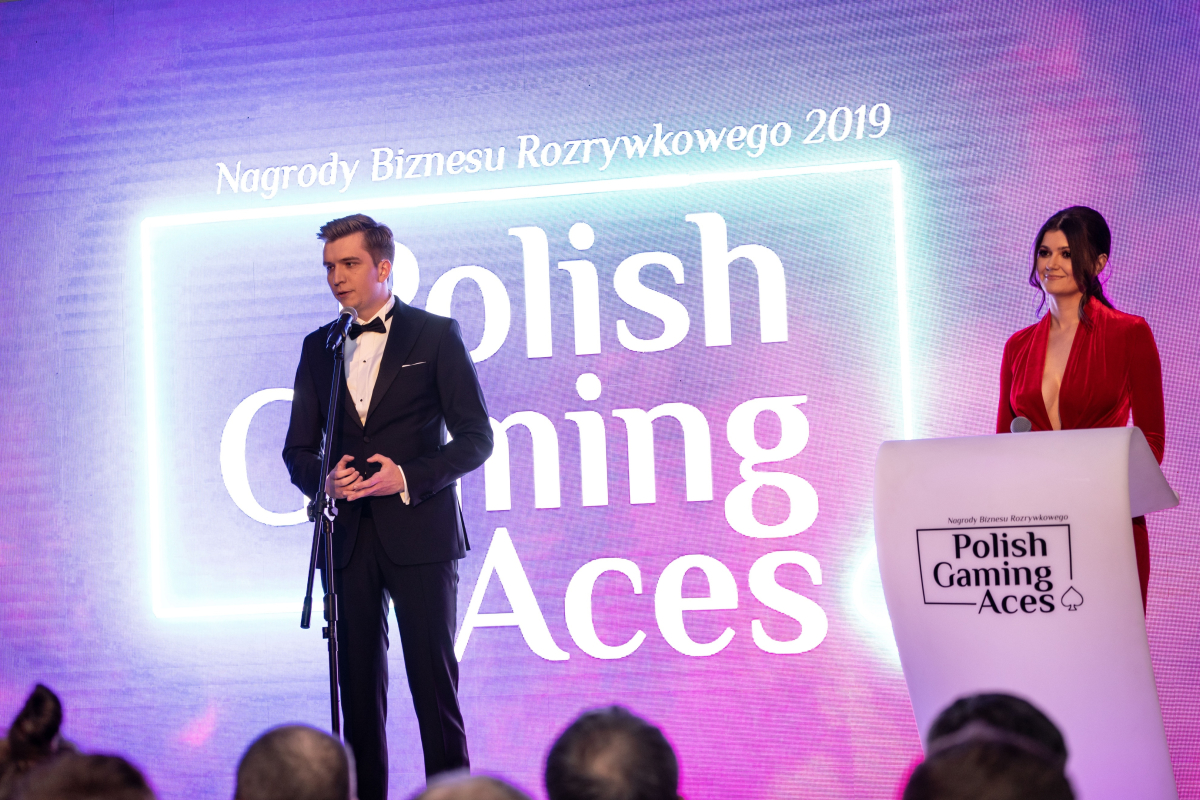 Reading Time:
3
minutes
For the first time in history after the amendment to the gambling act in Poland, awards were granted to companies in the entertainment industry. The Polish Gaming Aces Gala, which was created on the initiative of the largest Polish entertainment website – Interplay, was held on February 20th at City Hall Production in Warsaw.
The jury awarded seven main prizes and two special prizes. "Totalizator Sportowy" won the most awards, winning in three categories – Company of the Year, Special Grand Prix Award for activities on the e-commerce market, as well as President of the Year.
On April 1, 2017, an amendment to the gambling act entered into force in Poland. The legal provision applies, among others to bookmakers, poker, slot machines and casinos. Pursuant to the Act on games and mutual wagering, the state-owned company Totalizator Sportowy has become a monopolist in the field of number games, cash lotteries, arcades (excluded land-based casinos) and online casinos. According to the regulations, betting in Poland is only legal with entities that have a permit from the Ministry of Finance. Under Polish law, all gambling games are subject to a tax on games – 15% cash lotteries, 12% betting, 20% games, 50% poker. In the case of winnings above PLN 2,280, they are also taxed with 10% personal income tax.
The first main Polish Gaming Aces award in the Provider of the Year category went to IGT. In 2019, the company comprehensively served Totalizator Sportowy in the provision of lottery software. In addition, IGT was distinguished by the fact that company was promoting Diversity & Inclusion with an emphasis on equalizing professional opportunities for women and men in the IT industry.
BETFAN turned out to be the best debutant in 2019. The bookmaker hit the Polish market by storm and built a good base in less than a year to compete on the market with other companies. BETFAN's success proved to be a tax-free promotion and marketing campaign with Mariusz Pudzianowski, who helped build the brand's credibility.
The main prize in the Product of the Year category was awarded to the Promatic Group for creating the game Husaria. Designers of the slot from PromaticGroup tried to reflect the most important attributes of Polish cavalry. Gamers were certainly captivated by the animation of Hussar speeding into battle, who took players into the middle of the battle.
OlgierdCieslik became the President of the Year, who successfully led Totalizator Sportowy through the difficult process of technological revolution, which consisted in increasing the e-commerce sector in the operations of the state-owned company. The state-owned company has achieved significant development in every range of products – both online and from the retail network.
In the Marketing Campaign of the Year category, the award was granted to BETFAN together with its ambassador Mariusz Pudzianowski. The best debutant of the previous year needed credibility and Mariusz Pudzianowski assured one. The former strongman and current MMA fighter appeared on the brand's advertising materials, in social media, but also on the BETFANs' home page. The slogans promoting the campaign with Pudzianowski were attractive, mentions of cooperation appeared all over the Internet – also on websites that do not deal with gambling or sport on a daily basis.
STS became the winner of Polish Gaming Aces in the Bookmaker of the Year category. The company managed by Mateusz Juroszek maintained its position, and with innovative ideas and creative marketing efforts increased the competitive advantage in many fields. For STS in 2019 there were two breakthrough moments – the introduction of BETGAMES and rebranding with a completely new graphic design of the home page in the desktop, mobile, but also the renewed mobile application. STS has also been operating on foreign markets since last year.
In the last and also the most prestigious category of the Company of the Year, Totalizator Sportowy once again triumphed. Business, which until now was largely associated with activities in retail, in less than two years had to undergo a huge transformation and now Totalizator Sportowy can be considered as a technology company. From the tax on games developed only by the brands of a state-owned company, over 232 milion euro will go to the state budget. Novomatic, IGT and STS were also nominated in the Company of the Year category.
The first special award for contribution in development of the entertainment industry went to Iwo Bulski. Totalizator Sportowy won the Polish Gaming Aces Grand Prix for activities on the e-commerce market.
– I am glad that for the first time in Poland we had the opportunity to organize a Gala with awards for the entertainment industry in Poland. After the event, we received many favorable reviews, which means that we are heading in the right direction as an industry – said the editor-in-chief of Interplay, Maciej Akimow
MLS partners with Second Spectrum on advanced tracking data system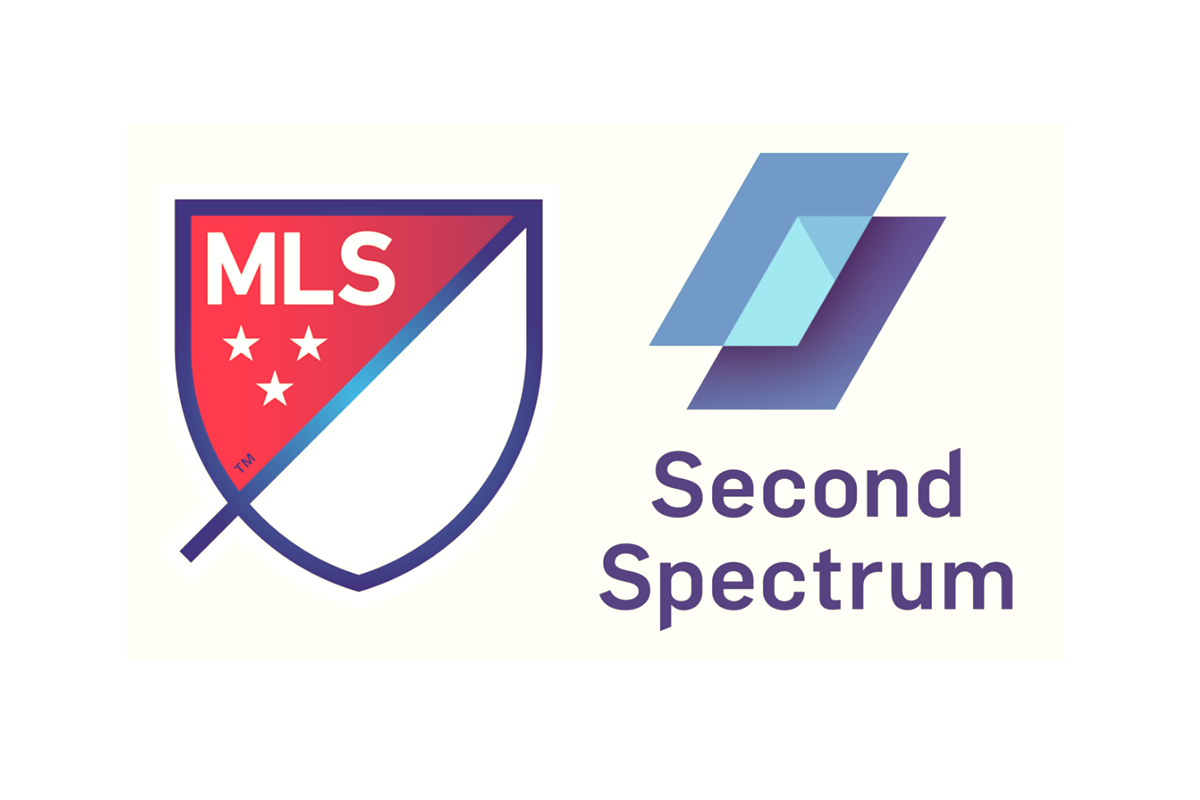 Reading Time:
2
minutes
State-of-the-art player tracking data is now coming to MLS.
The league announced on Wednesday a multi-year partnership with Second Spectrum, which becomes MLS's first official advanced tracking data provider. Beginning with the 2020 season, Second Spectrum will put its proprietary optical tracking system to work for every MLS match.
As part of this process, Second Spectrum installed optical tracking systems in every MLS stadium during the offseason. Leveraging these cameras and a cloud-based analytics engine, Second Spectrum captures data on the location of every player, the referees, and the ball 25 times per second.
Second Spectrum uses machine learning and artificial intelligence to process the collected data, and can calculate a player's speed, acceleration, deceleration, and shot velocity, as well as advanced statistics like passing probability and expected goals, in near real-time.
In addition to new statistical content that will be showcased throughout the season, fans will also see the new metrics and data visualizations come to life in new enhanced highlights that will be showcased throughout the season on MLSsoccer.com and the official MLS app.
As the season progresses this new tracking data will be integrated into MLS match broadcasts.
MLS club technical staffs will also use the new software to scout and track player performance. The Second Spectrum system will provide data visualization technology, customized reports, enhanced video tools and more for coaches, data scientists and video analysts.
"We're incredibly excited to partner with MLS and its teams," Second Spectrum CEO Rajiv Maheswaran said in a statement. "The combination of our new technologies and capabilities with a forward-thinking organization like MLS creates an exciting future of continued growth and innovation together."
The wide-ranging partnership encompasses all MLS matches, including Audi MLS Cup Playoffs, MLS Cup and the MLS All-Star Game presented by Target, as well as Leagues Cup and Campeones Cup matches – the annual competitions between MLS and Liga MX.
"MLS's partnership with Second Spectrum sets a new standard for innovation in player-tracking in soccer," Chris Schlosser, MLS SVP of Media said in a league statement. "Along with Second Spectrum, MLS will deliver an enhanced new fan experience, bringing innovation to MLS content, while providing MLS clubs and technical staff with new tools to enhance player performance."
Synot Games Enters Greek Market With BetRebels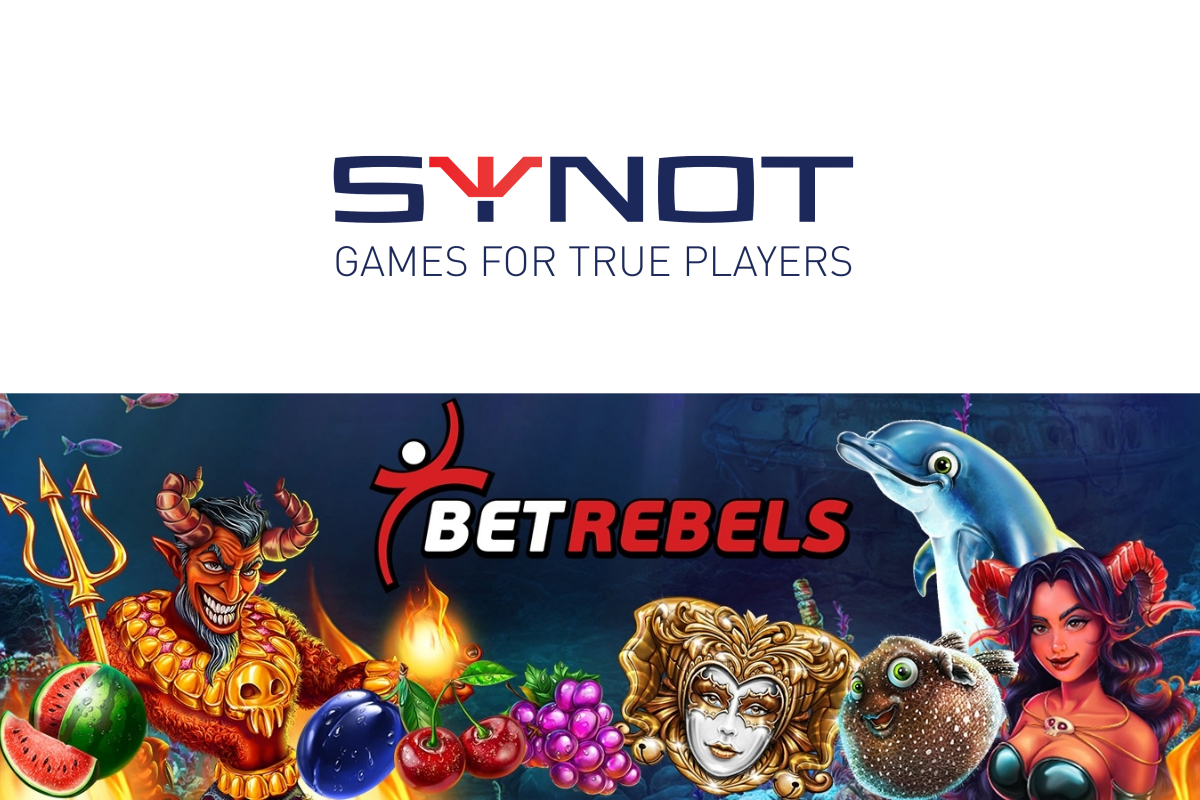 Reading Time:
2
minutes
SYNOT Games kicks off another successful launch with BetRebels online casino. BetRebels is the first online casino with live SYNOT Games content in the Greek market.
Players at betrebels.com and betrebels.gr can now enjoy the frozen land of Dicey Fruits, the oceanic underworld in Dolphin's Wild Ride or a crazy adventure with Rich Pirates, and many more lined up in the wide offering of the SYNOT Games portfolio.
Martina Hrabinska, CCO of SYNOT Games, was pleased with the launch of the casino operator, commenting:
"We are thrilled to release our games with another successful brand such as BetRebels using iSoftBet platform, and also take a step forward introducing our content to another country. We are looking forward to further our cooperation, and so increase our global footprint."
Yiorgos Metaxas, Director of Rebels Gaming Ltd said:
"During the past year, our Casino offering has been enhanced with new and innovative providers. The addition of SYNOT Games' special content provides us the ability to add fresh and high quality engaging games, full of intriguing features and mechanics that players love. Without a doubt, SYNOT Games' content will prove to be very popular with our players."
About BetRebels:
BetRebels.com is a European company, one of the trading names of Rebels Gaming Limited – a company registered in Malta (reg. no C 51793). Every BetRebels customer is important to us and we are determined to provide you with top-class products, programs and support. Our mission is to offer our customers a high quality, dynamic, entertaining, and broad-ranging gaming experience in a secure and regulated environment. The wealth of experience of the company's Management means BetRebels is able to offer the best solutions in the field of Online Gaming. At BetRebels you are always a click away from the complete betting offer.
About SYNOT Games:
SYNOT Games is an established content supplier with a growing market presence, licensed by the Malta Gaming Authority and certified in markets across Europe. The games are already certified in a number of jurisdictions including Spain, Italy, UK and Sweden. Our comprehensive portfolio boasts with more than 40 exciting titles, available in 24 languages and live in over 80 casinos.