Bitcasino.io launches fastest loading casino site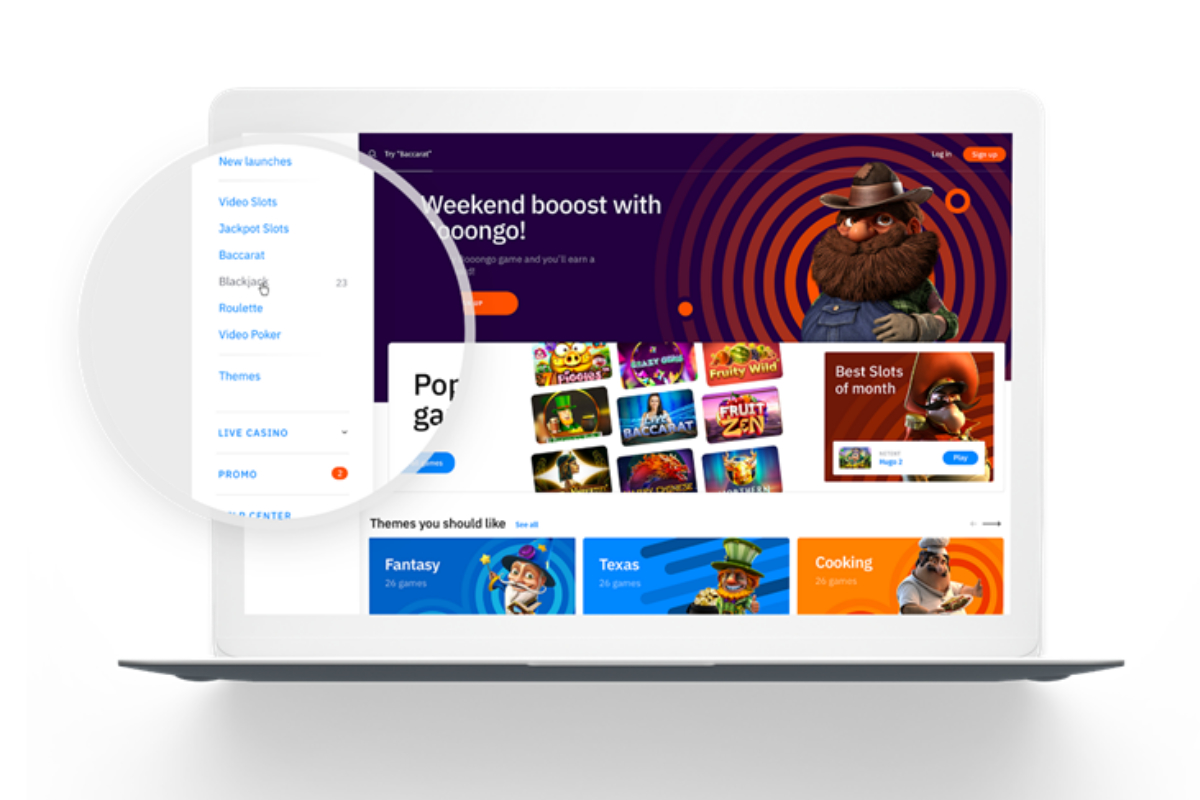 Reading Time:
2
minutes
Enhanced crypto casino 13 seconds quicker than largest competitor brands
Bitcasino.io, the leading licensed Bitcoin casino operated by the Coingaming Group, has relaunched, offering players the fastest and most user-friendly casino experience on the market with load speeds up to eight times faster than its competitors.
The new mobile-first Bitcasino site loads in just two seconds and is eight times faster than some of the most well-known gaming brands, offering the new generation of tech savvy players the quickest route to the ultimate casino experience. Click here to see more.
Bitcasino's philosophy is to put its customers at the 'centre of the universe', and its team of designers and developers have spent the last two months creating the most advanced, mobile-first and customer-friendly casino product.
The new site contains a host of features that enable players to completely personalise their experience. This includes an extensive range of configurable search filters, easy-to-use and control wallet options and a wide-range of new and improved promotions that will keep Bitcasino players engaged and able to play within a fast, fair and secure environment. Players new to crypto currency can also use BTCXE, the industry-first fiat-to-Bitcoin currency converter.
The site has been designed with Bitcasino players front of mind using machine learning to offer them games which suit their precise personal preferences. Bitcasino users can search for their favourite game by name, type, such as Macau, Egyptian or classic fruit-themed titles, and their favourite game provider.
The relaunch is the first release in a long list of new improvements due to be implemented as a direct result of player feedback.
One of the improvements users can expect in the coming weeks is an enhanced search allowing players to filter gameplay by parameters such as Return to Player (RTP) percentage, hit frequency and volatility. The site already contains games for every and any type of player, whether they prefer feature-rich games with smaller but more frequent wins, or classic high volatility slots with less hit frequency but huge payouts.
Tauri Tiitsaar, Head of Casino at Bitcasino.io, said: "Our philosophy is to put our customers at the centre of the universe and we have done exactly that with our relaunched Bitcasino product which truly is the ultimate, player-centric, mobile-first product.
"Our players wanted a faster loading site, with personalisation and a wide range of search parameters at the heart of the offering. We listen closely to every element of feedback we receive and have delivered on our promises with an exceptional product."
About Bitcasino:
Founded in 2014, as part of the Coingaming Group, Bitcasino is a leading bitcoin-led casino operator.
Bitcasino has an expansive, quality casino product featuring more than 1,400 games, including slots, table games and live dealer casinos from some of the industry's leading suppliers. These are hosted on its proprietary platform, developed by leading designers and software engineers to create the ultimate user experience for players.
Bitcasino prides itself on its enjoyable and trustworthy casino and gaming service, with withdrawal times of around 1.5 minutes among the fastest in the industry and cutting-edge security measures in place.
For more information, please click here.
You may also want to check out BetFury.io

Sportsbet.io Donate Bitcoin to Southampton FC Supporters in First Ever 'Crypto Fan Fund'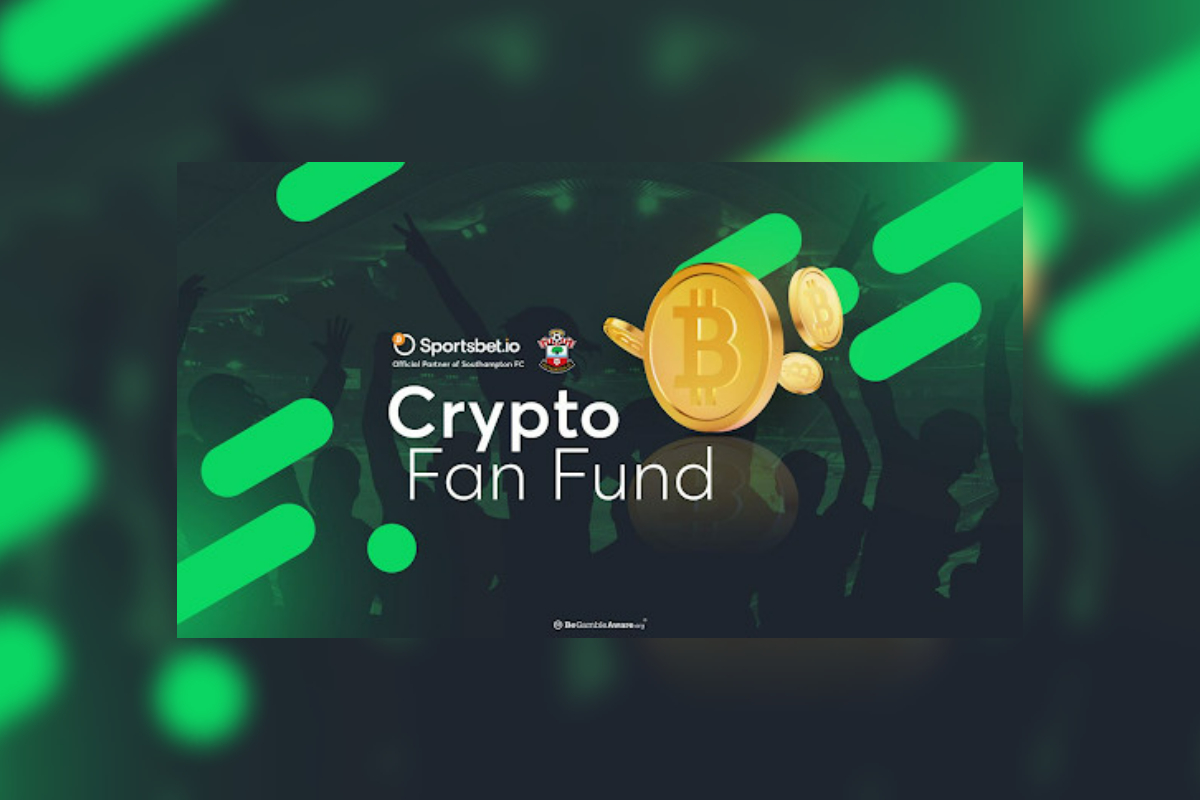 Reading Time:
2
minutes
Sportsbet.io has announced the launch of a first-of-its-kind 'Crypto Fan Fund', donating 2 Bitcoin (BTC) to its partner club Southampton FC. The fund will be used to deliver a series of fan-led initiatives across the 2021-22 season, and beyond.
Crypto Fan Fund
Throughout the season, the fund will be used to support the causes that matter most to fans. All decisions on how and where the fund is used will be made by Saints Voice, Southampton FC's long-standing supporter panel, who will work closely with the club and with Sportsbet.io to determine how to make the greatest impact.
The donation of cryptocurrency in this way is a major first within elite sports partnerships. Unlike traditional fiat donations, the value of the fund can shift and increase in line with the market, allowing for the potential of greater investments in future seasons. Sportsbet.io will underwrite the fund for the value of 2BTC at the point of donation, guaranteeing the club access to at least the minimum value of the fund, plus any additional profits accrued from deflation.
Helen Edwards, Head of Responsible Gambling at Sportsbet.io stated:
"Supporters are the lifeblood of the game and continue to demonstrate their unrivaled passion and loyalty every matchday. As a valued partner of Southampton Football Club, it's incredibly important that we engage with the dedicated Saints fans and support them too, in any way that we can.
The opportunity to use Bitcoin in such an innovative way by setting up this fan fund is incredibly powerful. We firmly believe the hype is real and cryptocurrency is here to stay, and are excited to see how the value of the fund could continue to rise, allowing for even greater investments for Saints fans and the wider community."
Potential uses of the fund could include improvements to the matchday experience through providing much-needed assistance to local venues impacted by COVID-19. Saints Voice can also decide to retain, or 'HODL', a portion of the fund to invest in future seasons, to capitalize on any increase in value.
Sarah Batters, Director of Marketing & Partnerships at Southampton FC stated:
"Covid had a major impact on our fans' experience of a matchday last season. Thankfully things are getting back to normal and almost all our fans have returned, so we are delighted to offer our supporters the opportunity to make their match experience even better, this season and beyond.
Working in close collaboration with the fantastic representatives on our Saints Voice panel, with Sportsbet.io's 'Crypto Fan Fund' we hope to build a closer bond with our supporters by tackling some of the causes that they consider most crucial and look forward to seeing how they ultimately choose to allocate this fund."
The donation consolidates Sportsbet.io's ongoing commitment as the main club sponsor of Southampton Football Club, and as a leader in the crypto community. The initiative is part of Sportsbet.io's 'Believe the Hype' campaign, encouraging Saints to believe the hype around their club, and around cryptocurrency.
How to Make Bitcoin Transactions?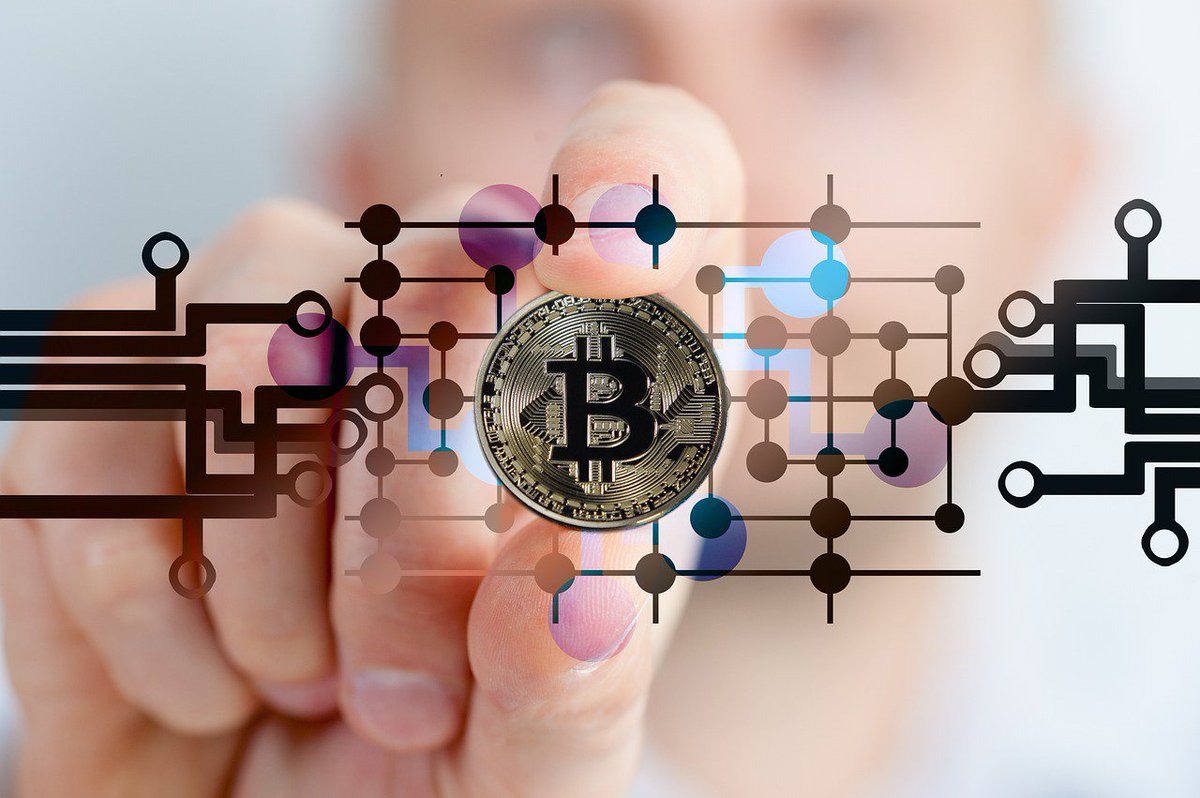 Reading Time:
3
minutes
Bitcoin today is still one of the hottest cryptocurrencies on the market and is definitely one of the most talked-about virtual currencies. Also, Bitcoin's market capitalization has surpassed $650. 07 billion.
Needless to say, the crypto market is booming, and Bitcoin is the central aspect of this growth. If you're new to BTC transactions and wondering how to get started because all this is too confusing for you, in this article, we explain in more detail what BTC transactions are.
Bitcoin – Virtual Currency
Bitcoin is a decentralized digital currency that was developed as a means to transfer money over the Internet without an intermediary. It operates differently from traditional currencies because it is based on the blockchain network.
Moreover, this is a decentralized, peer-to-peer database where the BTC transactions are added to a so-called blocks of transactions, which are linked via cryptography in the network.
After a BTC transaction is recorded in the system, it's not possible for the details of the transaction to be changed by any user. This makes every BTC transaction irreversible in the network.
Plus, there is complete transparency regarding the information about the transactions in the network in order to ensure there is total security in the network. Otherwise, the identity of the users is confidential.
Elements of BTC Transactions
The main elements of every BTC transaction are a transaction output, input, and designated amount. The input is the BTC address which is the address of the Bitcoin wallet from which the transaction was initiated. The second part is the output, specifically the other Bitcoin address of the receiver.
It should be noted that for each BTC transaction is necessary for both parties to have their own Bitcoin wallets. A bitcoin wallet is a software where the Bitcoin tokens are stored, and each Bitcoin wallet has its own set of private and public keys, which are required for any BTC transaction.
For example, if you want to trade on an online trading site, it's important for you to invest in a good BTC wallet. There are great automated trading sites like BitcoinProfit.org where you can invest in BTC, and you can also exchange your BTC for other cryptocurrencies. If you want to create an account, you only need $250.
The Bitcoin address is actually a hashed version of your public key. Moreover, the private key is seen as a unique string of characters that are paired with your public key, and the private key is necessary for you to sign your BTC transaction.
The Blockchain Network
When you want to make a BTC transaction and send BTC to another user, your Bitcoin wallet will create a transaction output which is basically the address of the user you want to send BTC to. After you have initiated the transaction on the blockchain network, the transaction will be recorded on the system, and the information regarding your Bitcoin address will be registered as a transaction input while the transaction output will be the person's Bitcoin address.
The transaction is processed by the miners on the network. When you want to make a transaction, you also need to take into account the transaction fees that you will need to pay in order for your BTC transaction to be completed on the network.
Amount of BTC
When it comes to the amount of BTC that you can send, you can actually send satoshis via the network. But obviously, you cannot send one satoshi, as it is only 100 millionth of one Bitcoin. The minimal number of BTC tokens that you can send over the network is actually 546 Satoshis. The name of the smallest unit of a Bitcoin comes from the name of Bitcoin's creator Satoshi Nakamoto.
Cloudbet Launches World's First Crypto Horse Racing Book for Melbourne Cup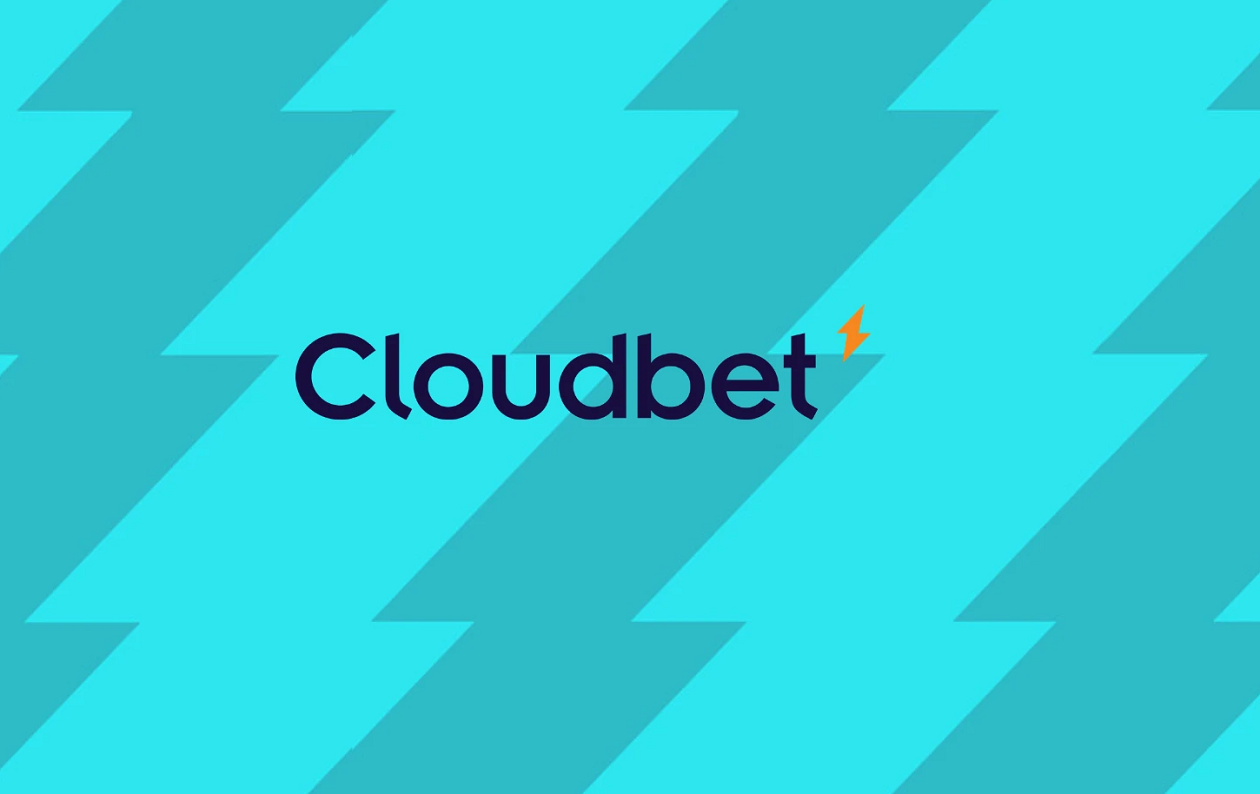 Reading Time:
< 1
minute
Cloudbet has unveiled another bitcoin betting world first, with the launch of crypto horse racing in time for the 2021 Melbourne Cup on Tuesday.
Customers of the pioneering crypto casino can now bet on horses with bitcoin and 12 other cryptocurrencies on the biggest races on the international calendar, including Australia's top event.
"The Melbourne Cup is not only one of the most famous horse races in the world; but one that goes beyond sport into popular culture in Australia and abroad," a Cloudbet spokesperson said. "This race might stop the nation, but it won't stop us bringing the crypto advantage of better margins, lower transaction costs and faster withdrawals to racing fans."
Last year's Melbourne Cup winner was outsider Twilight's Payment, whose post-to-post victory was a bust for punters everywhere. This year, the horse is third in the odds to complete back-to-back victories, but the markets have made local hero Incentivize the resounding favourite, as he has taken Australian racing by storm over the last few months including winning the prestigious Caulfield Cup.
International raider Spanish Mission is thought to be the main challenger in the 24-strong field. In something of a preview of this year's Ashes in cricket, the racing world is eager to find out if the English horse can go down under and wrest the crown from the Aussie favourite.
Horse racing is the latest in a series of new features and upgrades launched by Cloudbet in recent months. Founded in 2013, the crypto operator now offers esports, political betting, social bet sharing and fully native sportsbooks in 17 languages for players around the world.
The new feature makes Cloudbet the sole crypto betting platform offering odds on the traditional "sport of kings."