Guns of Boom Announces Gods of Boom Stadium-level Esports Series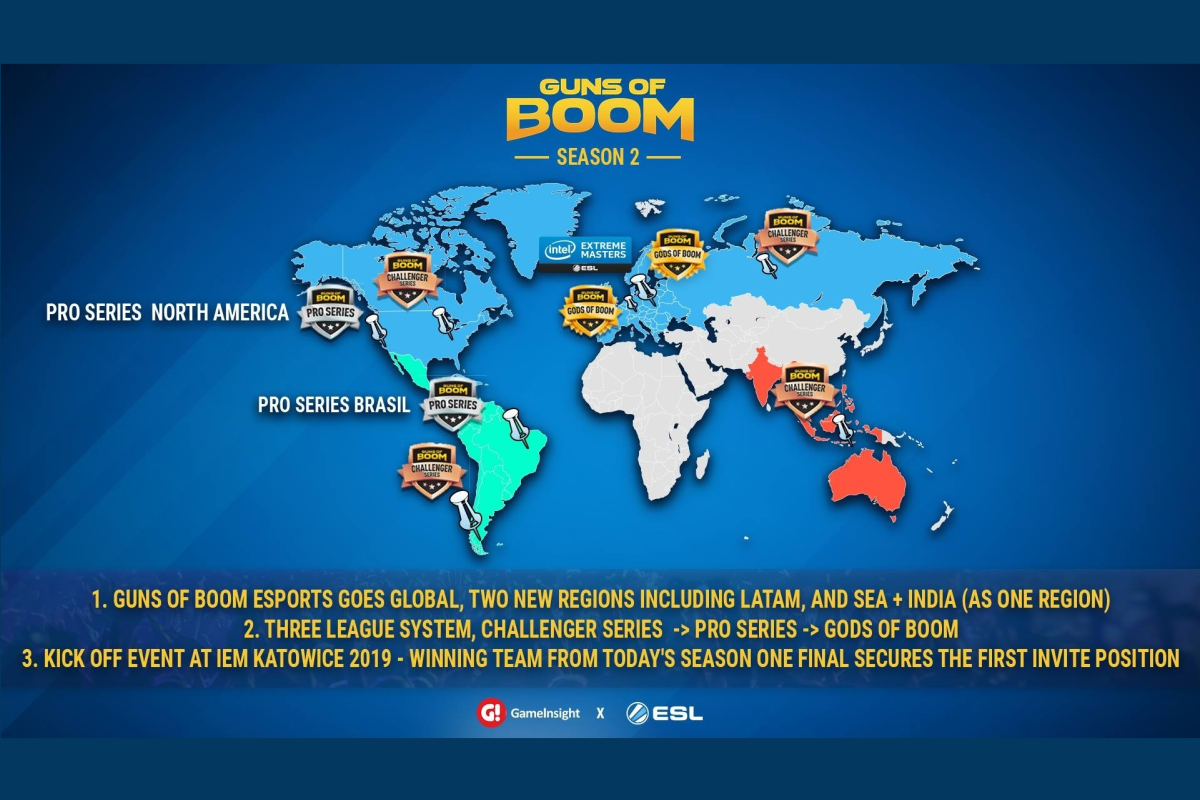 Reading Time:
3
minutes
Global esports expansion and Season Two details announced
Black Bulls crowned Season One Champions
As part of the celebrations at the recent Guns of Boom Season One Finals in Los Angeles, Game Insight has revealed the plans for the game's second esports season in partnership with ESL, the world's largest esports company. Beginning in early 2019, Guns of Boom Season Two will introduce Gods of Boom, a new stadium-level series of tournaments that will be part of the world's biggest esports events. The first Gods of Boom competition will take place at the IEM Expo in Katowice, Poland, with the final match taking place on the main stage. Guns of Boom will be the first mobile game to step on to one of ESL's mega stages.
"I was competing in esports nearly 20 years ago, and have been a fan of competitive gaming ever since," said Anatoly Ropotov, CEO of Game Insight. "To bring Guns of Boom to IEM Expo, the biggest esports trade show out there, feels like something of a homecoming. I can't imagine a better place to debut our Gods of Boom tournament series."
Game Insight has also revealed that their Pro League will be welcoming players from Latin America and Southeast Asia to compete for the first time. Previously limited to Europe and North America, Guns of Boom's Pro League now welcomes competitors from four of the world's largest regions to complete in their live studio events.
"From the moment we launched Guns of Boom, we've been fortunate enough to see passionate player communities develop around the world," said Nikita Sherman, Game Insight's Head of Strategy. "In regions like Brazil and India, our fans have been clamoring for a way to show off their skills in professional competition. Expanding our reach to these territories was our top priority for Season Two. We'll also be bringing some of our Pro League studio competitions to these new regions. To our players around the world: we've heard you, and we're excited to see what you can bring to the arena! Let's mix things up and see which team from which territory can take home the trophy in Season Two."
Guns of Boom will continue to welcome all players to join in their esports season by competing in Challenger Series online matches. Formerly known as Go4, Season Two's Challenger Series will give all players a chance to earn rewards and prizes, with the top Challenger Series teams earning a place to compete at Pro League events throughout the season. Together with Gods of Boom and Pro League, Guns of Boom Season Two will be supporting three distinct levels of competition for the first time. Challenger Series competition will kick off Season Two beginning in January.
"Seeing Game Insight embrace ESL's 'Zero to Hero' approach in their second year is fantastic," said Sean Charles, ESL's Senior Vice President of Publisher & Developer Relations. "Guns of Boom is taking a dominant stance in mobile competitive play, and it answers directly the desire of the community."
The Guns of Boom Season One Finals ended in a rematch between the teams that duked it out for the title of European Invitational Champion earlier in the season. Black Bulls triumphed over Back-to-Back during the Season One Finals for the second time to take home $60,000 in prize money. Black Bulls secured their place in the final round after defeating Yakuza in the semi-finals — a new team created by a former Black Bulls teammate, using their original moniker. In addition to the prize money, Black Bulls have also been awarded with the first confirmed competitor slot for the Gods of Boom Invitational at IEM Expo 2019 in Katowice.
About Game Insight
Founded in 2009, Game Insight is the world's leading innovator of mobile and social games, creating exceptional gameplay experiences across casual to hardcore titles. With more than 300 million players, Game Insight is one of the largest games companies in the world. The company is pushing the boundaries of technology and graphics across all platforms to make the most entertaining and fun experiences for everyone. Game Insight is based in Vilnius, Lithuania with development studios around the world.
For more information go to http://www.game-insight.com/ .
About ESL
ESL, a part of the international digital entertainment group MTG, is the world's largest esports company, leading the industry across the most popular video games with numerous online and offline competitions. It operates high profile, branded international and national leagues and tournaments such as the Intel® Extreme Masters, ESL One, ESL National Championships and other top tier stadium-size events, as well as grassroots amateur cups, leagues and matchmaking systems. ESL covers a broad field of services in gaming technology, event management, advertising and television production, fully catering to the needs of the esports ecosystem. With offices in North America, Germany, UK, France, Poland, Spain, China, and partners in many other countries, it has a truly global footprint.
Source: Game Insight
CodeCube Brothers Earns $50,000 Prize in First Mobile eSports Indie Developer Contest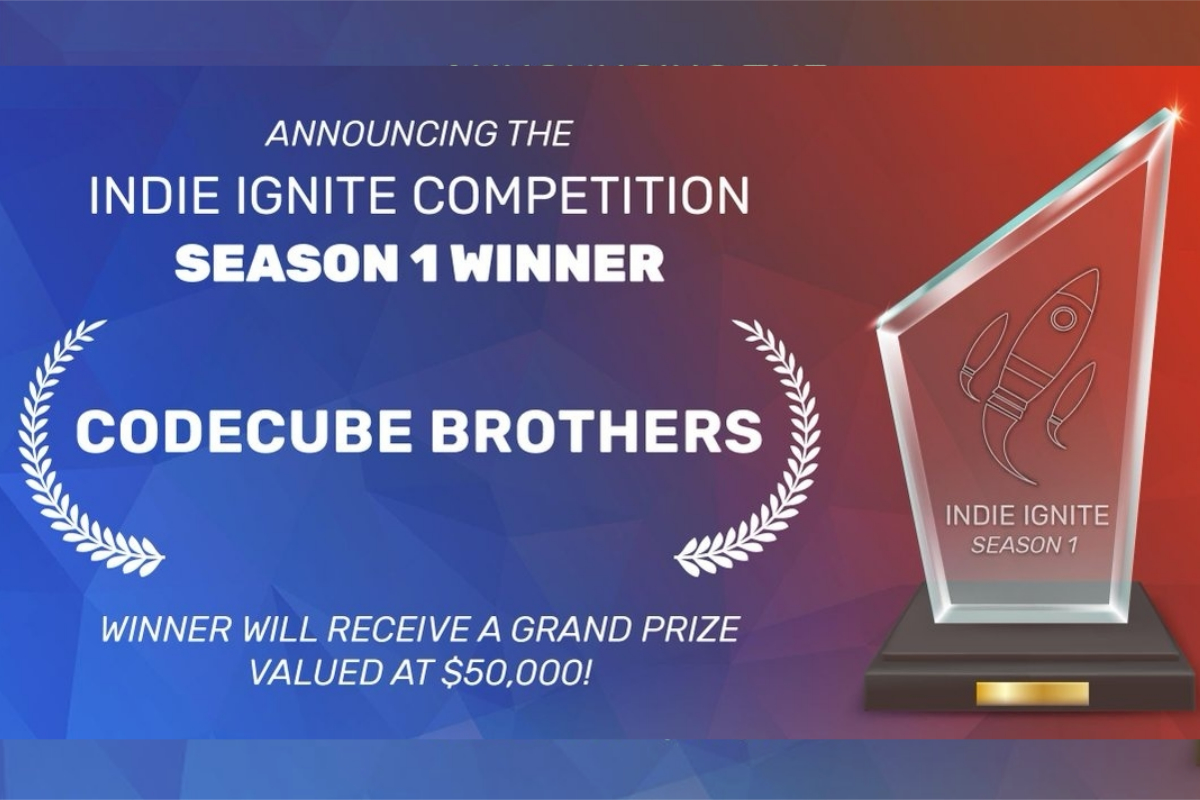 Reading Time:
2
minutes
Inaugural Skillz Indie Ignite Competition Reveals Untapped Developer Talent
Skillz, the worldwide leader in mobile eSports, today announced the winner of its inaugural Indie Ignite game developer competition. First place was claimed by CodeCube Brothers, creators of Color Ring, earning the two Finnish brothers a grand prize valued at over $50,000. Hidden Pixel Games LLC, developers of Pool Payday, also received an honorable mention.
The first-place prize is comprised of a package of services and funds, including a $25,000 user acquisition campaign, $25,000 in game launch optimization services, as well as two Game Developers Conference (GDC) 2019 passes. The contest challenged indie game developers to create the next hit eSports game, and attracted an overwhelming response from the community.
"My brother and I have tried to design a hit mobile game since 2010, and winning this contest has been the biggest validation – if we hadn't, we'd currently be looking for second jobs to fund our business," says Esa Salminen, co-founder of CodeCube Brothers. "Monetizing is a big challenge for indie developers in this crowded market, but Skillz has empowered us to pursue our own aspirations while having the financial stability of a larger games studio."
To enter the competition, mobile game developers integrated the Skillz eSports infrastructure into the title of their choice. The games were evaluated based on criteria including strong D1 and D7 retention rates, daily active users, and core gameplay loop design. Color Ring took the lead with impressive metrics, excelling across all criteria.
"Developers have always been central to our mission of democratizing eSports, and they never cease to impress us with their creativity," says Andrew Paradise, CEO and founder of Skillz. "Skillz levels the playing field so even the smallest of indie developers have the tools needed to create a world-class eSport – all they have to bring is their creativity."
Skillz is committed to supporting indie game developers, and kicked off its Indie Ignite Season 2 game developer competition this week. In support of this, Skillz is also hosting its first Game Jam next month. This event features hands-on tutorials from world-class experts on how to design and build successful mobile eSports titles. The Skillz Game Jam is open to all game developers, but is particularly ideal for Indie Ignite entrants.
About Skillz:
Skillz, the leading mobile eSports platform, connects the world's 2.6 billion mobile gamers through competition. In 2018, Skillz was named to Entrepreneur Magazine's 100 Brilliant Companies, Forbes' Next Billion-Dollar Startups, and the Entrepreneur 360. Skillz has also been named the #1 fastest-growing private company in America by Inc. Magazine and a CNBC Disruptor 50. Over 18 million gamers use Skillz to compete in mobile games across 13,000+ game studios. Founded in 2012, Skillz is headquartered in San Francisco and backed by leading venture capitalists as well as the owners of the New England Patriots, Milwaukee Bucks, New York Mets and Sacramento Kings. To learn more, visit www.skillz.com.
Source: Skillz
SPORT1 and Sportradar joined forces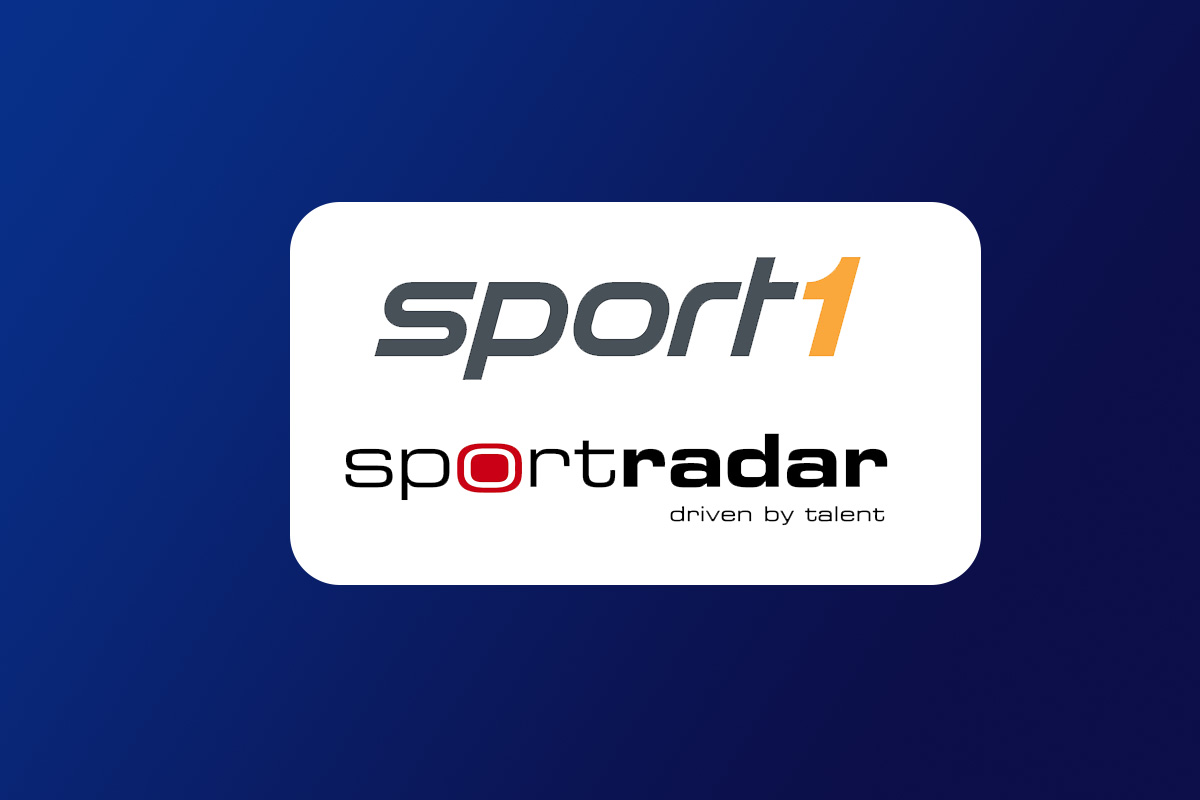 Reading Time:
2
minutes
SPORT1 and Sportradar, the world's leading provider of sports data, media and entertainment solutions, are partnering up this year to showcase the newly launched eFootball.Pro League. Germany's leading 360° sports platform has acquired platform-neutral media rights for live and highlight coverage of the competition's current season in Germany, Austria and Switzerland.
The regular season of the eFootball.Pro League, where the players compete in Pro Evolution Soccer (PES) kicked off in December 2018 and runs through until April 2019. The next matchday is Saturday February 23, with all the action on free livestream at SPORT1.de as well as on YouTube and again as live on eSPORTS1. The remaining two matchdays and the subsequent playoffs and finals will be shown live on eSPORTS1. SPORT1 also has archive rights to the two days of the eFootball.Pro League already played. The competition involves a total of six top European clubs, including a German team, Schalke 04. Joining them are FC Barcelona, Celtic FC, AS Monaco, FC Nantes and Boavista FC.
Daniel von Busse, COO TV and Member of the Board of SPORT1 GmbH said, "Through this partnership with the eFootball.Pro League and the TAG Heuer Virtual Bundesliga, we now offer eSports fans the full spectrum of virtual soccer on eSPORTS1. With its format of regular season, playoffs and finals, the competition, which was the brainchild of Barcelona star Gerard Piqué, promises excitement from beginning to end. It will definitely also wow eSports fans in Germany, Austria and Switzerland."
Lutz Tigges, Senior Director Audiovisual Broadcast at Sportradar said, "We are very pleased to work with SPORT1 in esports and support the successful growth and development of its fully dedicated esports channel. eFootball.Pro League is a fantastic fit for that strategy as it's a new concept that delivers high quality, exciting matches."
How the eFootball.Pro League works
The company eFootball.Pro, founded and headed by Gerard Pique, star player with FC Barcelona and World Cup winner with Spain in 2010, is behind the concept of the new league, which debuted on December 2, 2018, with the partnership of KONAMI. The first eFootball.Pro League season is made up of the regular season with five matchdays, the playoffs and the finals. On the five matchdays, each duel between two clubs consists of two singles matches in "2 versus 2" mode. If a team wins both games, or wins one and draws the other, it gets three points. If each team wins one game or if both games end in a draw, they get one point each. While the three best clubs at the end of the season qualify directly for the Finals, the other three battle it out in the playoffs for the Final place in the last phase, which consists of the semi-Finals and the Final.
Featuring the best PES players in Europe
The six participating clubs have snapped up all the star players for the first season of the eFootball.Pro League. Schalke have signed the current best four German PES players Matthias "GoooL" Winkler, Dennis "wide" Winkler, Mike "EL_Matador" Linden and Mehrab "MeroMen" Esmailian. Barça have the reigning world champion in 3vs3, Alex Aguacil, on board, and Celtic can boast his former teammate Ettore "ETTORITO97" Giannuzzi, world title holder in both 3vs3 and singles.
UltraPlay after London Event: Esports betting hype intensifies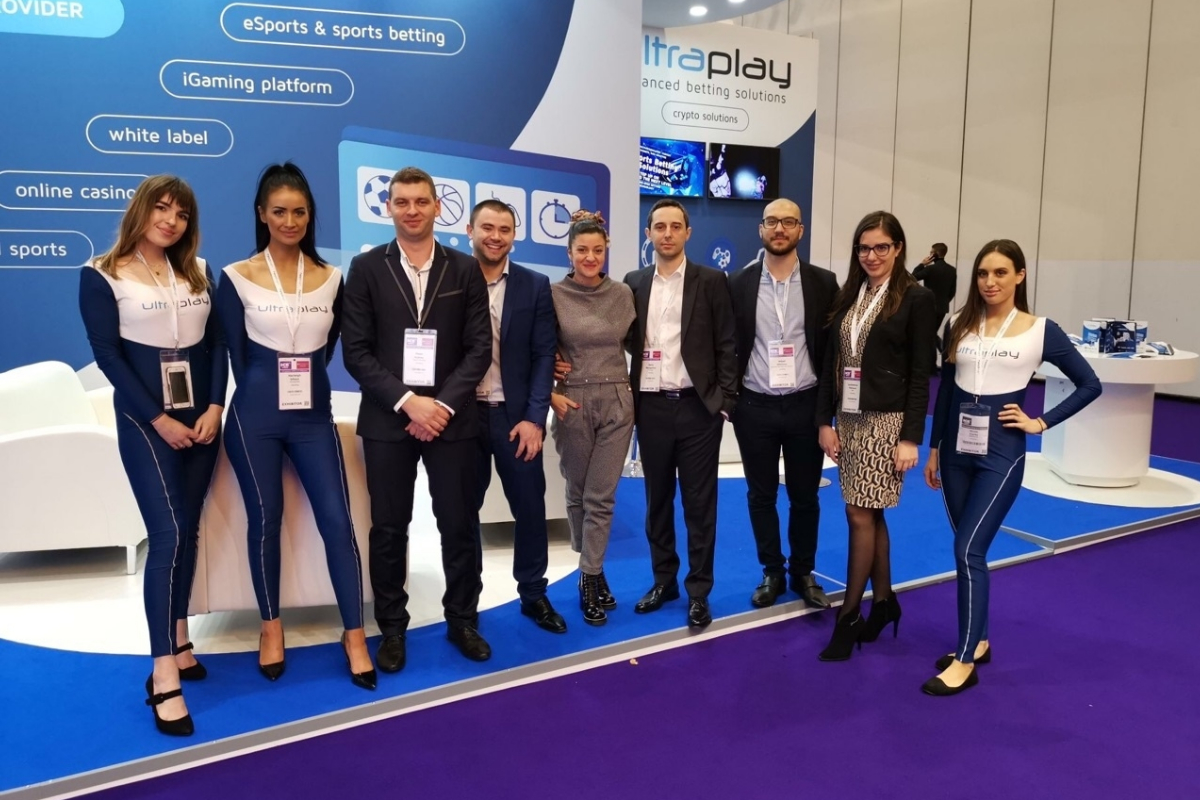 Reading Time:
2
minutes
UltraPlay has recently reported increased interest towards the eSports betting market based on its deep-dive analysis and ICE London performance earlier this month. As one of the pioneers in providing eSports platform and odds, UltraPlay has presented in-depth analysis that answers why the eSports betting hype is getting even bigger than ever expected during the ICE London gambling exhibition (5-7 February, 2019). The analysis is based on the overall performance of the company's network of leading eSportsbooks, operating on emerging and established markets. Players' activity has doubled in terms of bets per player, net profit per player, recording a steady growth in profitability, and an increased average bet on eSports. This trend is expected to continue as eSports main audience of high net worth individuals aged 18-35 are looking to use new and interesting ways of betting and eSports is one of the mostly used solutions for all of them.
Moreover, UltraPlay's booth became a hotspot for business talks and discussions on how eSports can differentiate one iGaming brand though offerings, looks and entire user experience. The newly presented eSports front-end was a corner stone, as compared to other products, it actually answers the Millennials' high expectations of UX/UI on a betting brand. Many iGaming brands from emerging markets initiated talks with the UltraPlay's team during ICE London due to the company's leadership position on the eSports betting market. The meetings resulted in several highly expected business deals on a global scale, which will be announced in the following weeks.
The two recently added eSports titles to ODDS.GG's portfolio, and the redesigned eSports front-end brought many new business opportunities for UltraPlay. There has been a high demand for the multiple times award-winning product – ODDS.GG – which now offers pre-match and live odds on more than 25 competitive games. Since January ODDS.GG was upgraded with pre-match odds on Madden NFL 19, the American football sports video game, based on the National Football League. This is the first time the game is covered with odds and the outcome is definitely intriguing. In addition, UltraPlay's traders are certain of its successful performance, based on the recent results. In March, the first major of Magic: The Gathering Arena tournament will also be provided through ODDS.GG for the first time. The two new games come as add-ons to the overall improvements on the eSports front-end design.
Besides the eSports improvements, the enhanced casino experience, with a unique multi-games module enabling up to four slots to be played simultaneously, and the new Affiliate Platform also gathered targeted audiences looking to deliver next level of entertainment to their players and affiliates.
As an addition to the numerous upgrades, UltraPlay officially announced the release of the company's redesigned website which remains on the same address: ultraplay.co. A more detailed "Products" page, "Media corner" including news, thought leadership materials and videos, an "About us" page featuring the company from the inside, and a "Careers" page, are part of the extremely extended content on the website.
About UltraPlay:
UltraPlay is a modern technological company, founded in 2010, with the core ambition to offer an innovative approach to the online gaming industry by providing advanced betting solutions, focused on sports and eSports betting, live betting, white label, online casino and blockchain technology.
Assembled by a team of iGaming professionals with vast experience in betting product development, operations, eSports and marketing, UltraPlay is a trusted partner for delivering superior sports software and odds products to its customers. Learn more about the company here: www.ultraplay.co