CasinoCoin appoints former IGT manager as chief compliance officer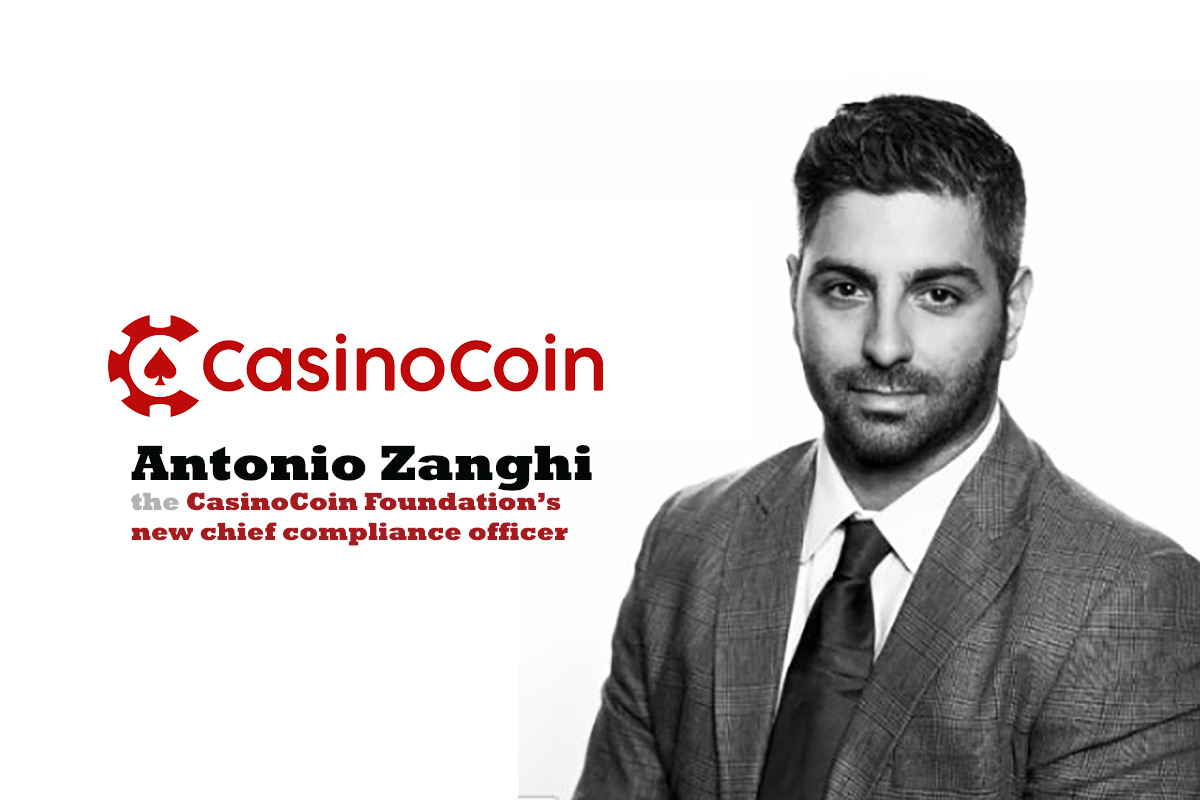 Reading Time:
2
minutes
The CasinoCoin Foundation, a non-profit entity supporting the blockchain-powered payment solution CasinoCoin (CSC), has appointed former IGT and Yahoo! compliance specialist Antonio Zanghi as chief compliance officer.
Zanghi joins the CasinoCoin Foundation in a newly-created role that underlines its commitment to use blockchain technology to create compliance solutions that go above and beyond what is currently available among traditional fiat currency operators.
He will oversee a technical compliance solution as part of the CasinoCoin blockchain that will provide partner operators with complete peace of mind.
Industry-first AML, KYC and responsible gaming checks will be fully integrated with the CasinoCoin Bankroll Manager, a single wallet solution that will allow users to deposit their CSC with multiple operator partners after passing a single registration and verification process.
"Compliance has never been more critical in the gaming industry than it is today, as we continue to see heavy fines levied on operators for infractions," said CasinoCoin Foundation director of advocacy, John Caldwell.
"This is why we are delighted to welcome Antonio to the team. His years of experience in this field at the likes of IGT, Yahoo! and Red Tiger Gaming will prove invaluable as we build the most robust regulatory infrastructure in the sector.
"It has always been the aim of CasinoCoin to go above and beyond on the issue of compliance. Our single wallet solution will not only offer stronger protections and greater transparency to operators and regulators, it will also simplify the onboarding process for players."
Antonio Zanghi, the CasinoCoin Foundation's new chief compliance officer, added: "I am absolutely thrilled to be joining the CasinoCoin team. I have worked in compliance for many years now, and I have never been so impressed by the ambition laid out by John and his colleagues.
"By leveraging blockchain technology, it is possible to achieve things not before possible in the field. This is an utterly transformative approach to KYC, AML and responsible gaming that will raise the bar for what is expected of operators across the industry."
Zanghi is the second former IGT staffer to join the CasinoCoin Foundation this year, following the appointment of Ashish Tawakley as chief commercial officer in March.
CasinoCoin (ticker: CSC) is a blockchain-powered payment solution, designed specifically for the regulated gaming industry. Utilising some of the most advanced technology available today, CasinoCoin operates on its own independent blockchain and features unprecedented speed, scale and security.
CasinoCoin's flagship product, the Bankroll Manager (BRM), will feature built-in KYC, AML and responsible gaming functionality, and an overall unique user experience not available on any other mobile gaming application. Operators will benefit from the simplified on boarding process and low processing fees, and regulators will benefit from the transparency into coin movement that blockchain enables, creating a near-perfect AML environment.  
33 Cryptocurrencies Described In Four Words Or Less – INFOGRAPHIC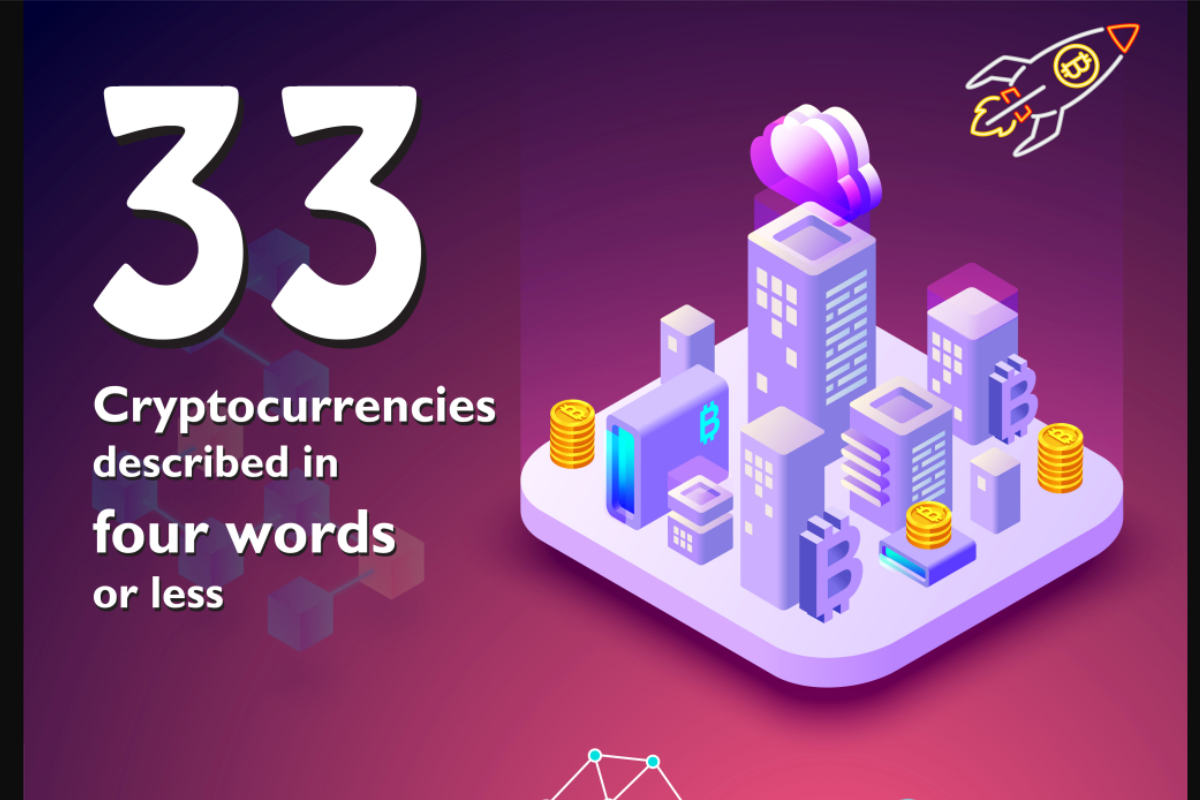 Reading Time:
2
minutes
A cryptocurrency in the simplest of words can be defined as the digital money which can be used to purchase goods and services. Unlike the traditional ones the major difference with the cryptocurrencies is the values of most are not fixed. This makes as an asset for investment where the investors buy cryptos at low price and sell them when its price increases.
To make it more simple Cryptocurrencies is basically a combination of two words Crypto and currency, which means a cryptographically encrypted currency. All the crypto transactions are recorded in a public ledger called blockchain. Blockchain technology has many uses amongst which recording the transactions is one such use.
Bitcoin was the first cryptocurrency created and following its release a number of other cryptocurrencies have come, each having a different use. All these cryptocurrencies which followed bitcoin are termed as Altcoins. The crypto world has some important terms associated with it. Let us understand what they are.
Cryptocurrencies are encrypted what really means is these cryptos are reliable and secure. Encryption actually means to convert a meaningful data into a code which is complex to understand and decrypt it. Encryption acts as the backbone to cryptocurrencies. For a normal data to be encrypted a same key is used to encrypt and decrypt. But for cryptocurrencies two keys are used which are mathematically linked to each other.One is used for encryption and the other is used for decrypt which makes cryptos more secure.
A decentralized system is the core concept of cryptocurrency. This can be understood well by the bank function, which are governed by a regulating body to control all the funds. Failure of the governing body collapses the whole banking system. Therefore cryptocurrency developers believe in a strong need of a decentralized system. The system works on a set of predefined mathematical laws.
Today, cryptocurrency is accepted widely across the world in different fields and is mostly accepted by Bitcoin casinos in the online gambling industry. We have an interesting infographic on – 33 Cryptocurrencies described in four words or less, and this infographic was created by our friends at Mrbtc.org. Checkout the following infographic and share your thoughts on it.
Gambling-focused cryptocurrencies valued at more than $100m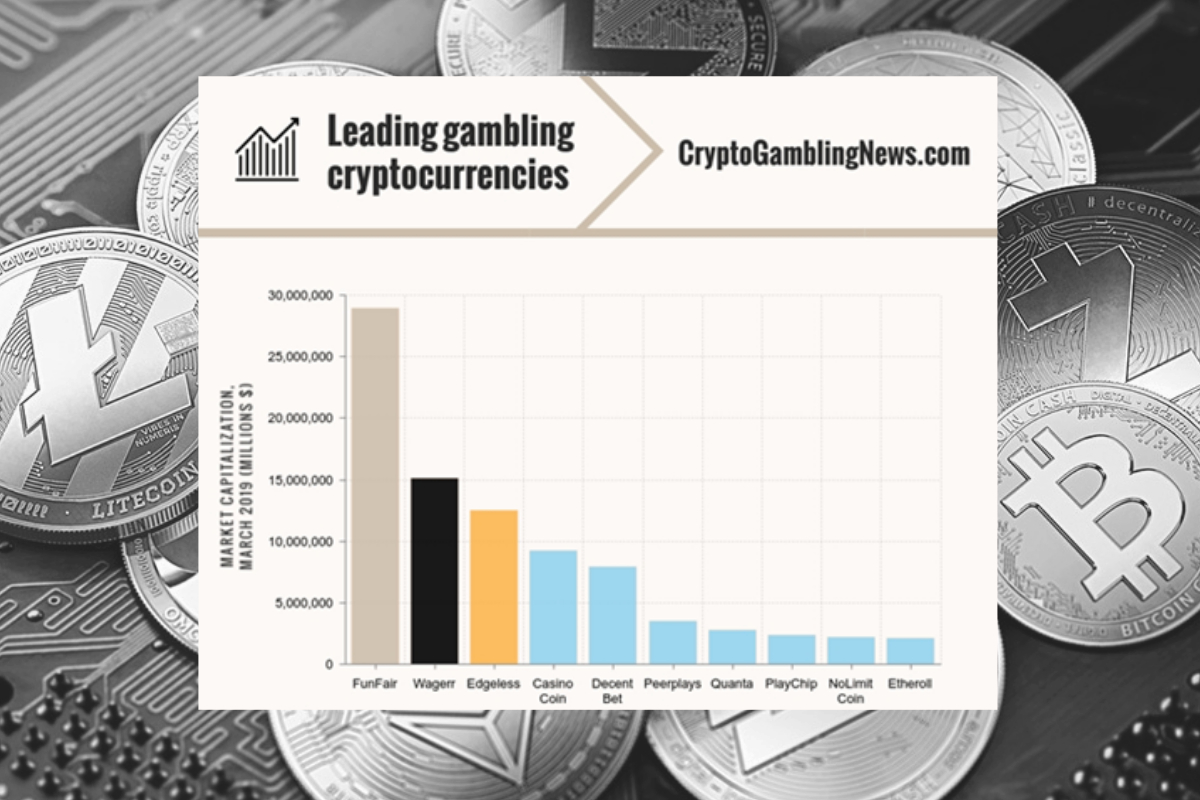 Reading Time:
2
minutes
Cryptocurrencies dedicated exclusively to gambling have a combined market capitalization of more than $100m, according to research from CryptoGamblingNews.com.
While the cryptocurrency market has suffered a tough 12 months, investors are still backing gambling coins to the tune of nine figures.
The top 10 gambling-focused cryptocurrencies currently hold a combined value on trading exchanges of $86.7m. With dozens of other gambling coins also being traded, the total sector is worth over $100m.
The leading crypto gambling project by market capitalization of its cryptocurrency is currently FunFair Technologies, a B2B blockchain gaming platform launched by Jez San OBE. Its coins are currently valued at $29m, according to data from CoinMarketCap.com.
FunFair is followed by decentralized sportsbook platform Wagerr ($15.1m) and decentralized casino platform Edgeless ($12.5m).
The cryptocurrencies are actively traded on a number of exchanges, including the world's largest exchange, Malta-based Binance. FunFair's FUN token reported trading volumes in excess of $8m over the past week alone.
Despite the impressive figures, the values are significantly down on the January 2018 highs, when gambling cryptocurrencies held a combined value in excess of $1.5 billion.
A spokesperson for CryptoGamblingNews.com, the leading portal for news from the crypto gambling sector, said there are early signs of a recovery.
"The 2018 peak was fuelled by speculation, but what we are seeing now is the emergence of a handful of platforms that are finally live and accepting wagers in these cryptocurrencies. The prices have reacted accordingly as demand for the coins increases," the spokesperson said.
"Gambling remains a key early use case for cryptocurrencies and blockchain technology. We are seeing these projects implementing some fantastic features that are simply not possible with fiat currencies, such as provably fair games, full decentralization and near-instantaneous withdrawals."
Gambling-focused cryptocurrencies are distinct from the broader crypto gambling sector, where Bitcoin remains dominant.
By some estimates, around half of all Bitcoin transactions are gambling related, with billions of dollars' worth of Bitcoin gambled each year.
However, while Bitcoin operates simply as an alternative payment method, projects such as FunFair, Wagerr and Edgeless have built entire platforms upon blockchain technology.
CryptoGamblingNews.com is the world's leading portal for crypto gambling, visited by thousands of industry professionals, crypto traders and players every month.
About CryptoGamblingNews.com:
CryptoGamblingNews.com is the world's leading portal for crypto gambling, visited by thousands of industry professionals, crypto traders and players every month.
Kriptomat adds Zimpler as a payment option in Sweden, Finland and Germany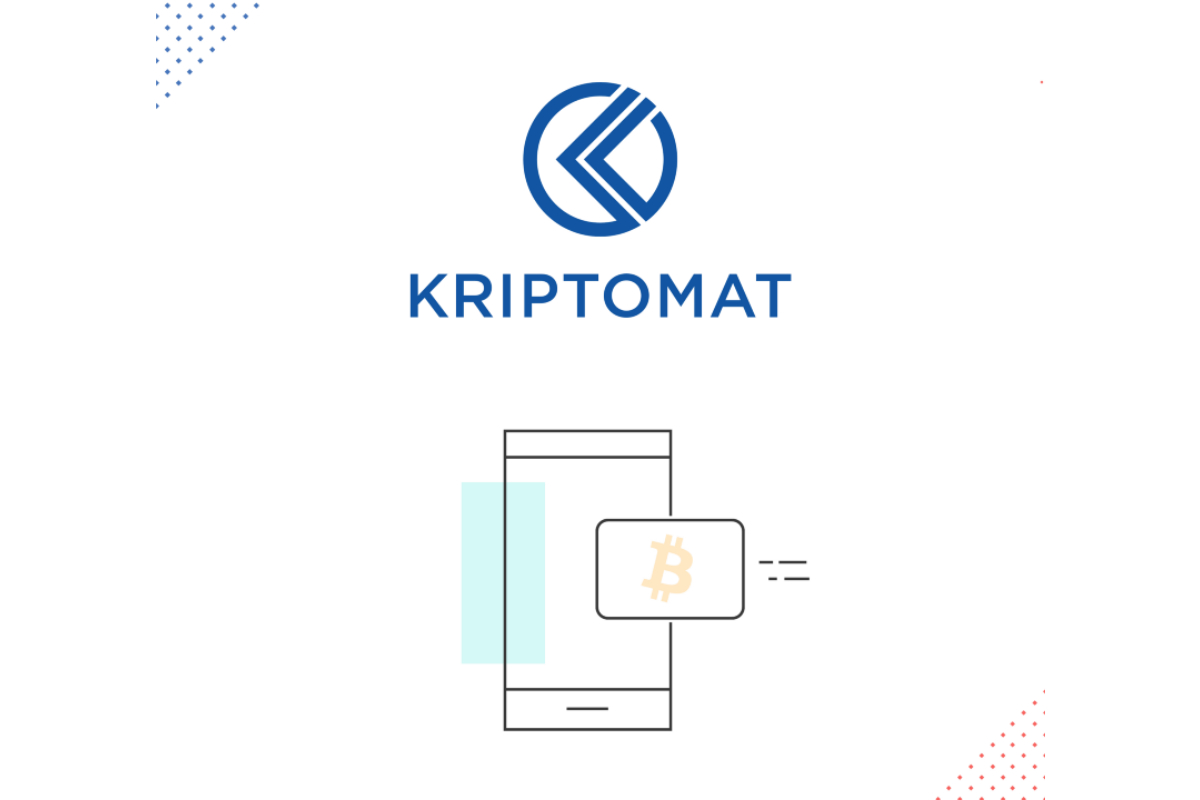 Reading Time:
2
minutes
Zimpler continues their foray into the cryptocurrency market by going live with the Estonian crypto exchange Kriptomat. The fundamental idea behind Kriptomat is to bring cryptocurrencies to every household. The focus is on the simplicity of service and making sure that the users truly understand what they are doing.
"We are thrilled to get the opportunity to improve the payment experience for Kriptomats mobile customers. Kriptomat distinguishes themselves in the cryptomarket by their focus on simplicity and mainstream users. Which is amazing, because it's such a neat alignment with Zimpler and our values", says Jonas Persson, VP Sales at Zimpler.
Dejan Davidovic, CBDO and co-founder at Kriptomat adds
"We are at a point where classical currencies and cryptocurrencies meet, and the logical step was to introduce payment methods to make that process even more fluent. The first new payment method we chose to add is Zimpler from Sweden. Like Kriptomat, they are an innovative, trusted, secure and user-experience oriented fin-tech service. Their on-boarding process is one of the easiest I've seen so far and it was a logical step for us to integrate with them. People from Sweden, Finland and Germany can now enter the world of cryptocurrencies even easier, using the integration of two user trusted partners."
Kriptomat offers 30 cryptocurrencies in pair with euro and their service is available in 20+ languages.
About Kriptomat:
Kriptomat is one of the best cryptocurrency platforms to buy, sell and store your favourite digital currencies. Designed for non-tech savvy people focused on introducing the benefits of cryptocurrencies to a wide audience.
Trust, security, and transparency are three of our core values, which is why we hold operating licenses issued by the Financial Intelligence Unit for providing services of exchanging a virtual currency against a fiat currency (License No. FVR000079) and providing a virtual currency wallet service (License No. FRK000060).
Kriptomat is a web platform, and it is available as a mobile app for Android and iOS. Kriptomat is a self-funded company and plans to open for investments in 2019.