Deloitte's 2019 TMT Predictions forecast the rise of the smart speaker in Canada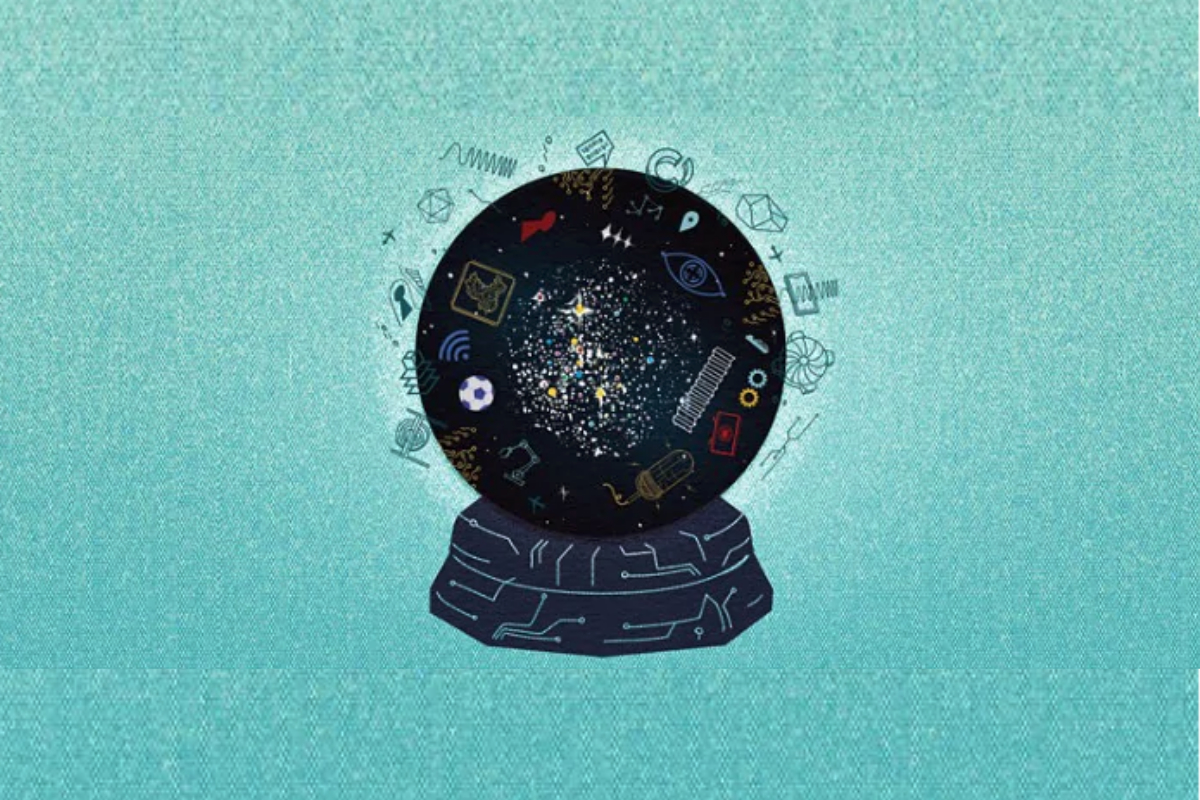 Reading Time:
5
minutes
Deloitte predicts the smart speaker will become the fastest-growing connected device category worldwide with a distinctly Canadian usage: checking the weather
Smart speakers to become the fastest-growing internet connected device worldwide
Canadian talent and innovation to drive country's growth in cloud-based AI
Popularity of sports betting leads to increased TV viewership among Canadian men, especially when money's on the table
In the 18th edition of its Technology, Media and Telecommunications (TMT) Predictions, Deloitte forecasts the rise of the smart speaker—internet-connected speaker with integrated digital assistants—in Canada. While smart speaker adoption in the country is currently at nine per cent, Deloitte anticipates further adoption when language barriers are overcome and Canadians truly understand the devices' capabilities. Smart speaker adoption in Quebec is almost half that of the rest of the country, and of six countries surveyed, most people used the technology to play music—except in Canada, where people use smart speakers to check the weather.
"Globally, smart speakers are poised for impressive growth," said Duncan Stewart, director of research for TMT at Deloitte Canada. "In Canada, we're also predicting growth, but barriers to adoption remain. Language acceptance is still a challenge in Quebec, with usage lagging behind the rest of the country. Additionally – and while it likely comes as no surprise – Canadians tend to use smart speakers to check the weather, but the power of these devices extends far beyond that."
Deloitte predicts the industry for smart speakers will be worth US$7 billion in 2019. At a 63 per cent growth rate over 2018, smart speakers are poised to become the fastest-growing connected device category worldwide.
AI in Canada: Keeping up with the competitors
Deloitte predicts that companies will accelerate their usage of cloud-based artificial intelligence (AI) software and services in 2019. Although Canada doesn't have the size and scale to realistically compete head-to-head with the global tech cloud giants, it will likely supply technology to those who'll be providing AI through the cloud. Canada will also see a democratization of AI capabilities and benefits that had previously been the sole preserve of early adopters.
As a strong global leader in AI, Canadian innovation and talent can drive the growth of AI through the cloud, most likely at the applications level, with a focus on enterprise software. Of the global companies already using AI, 58 per cent are using cloud enterprise software plus AI, which is predicted to rise to 87 per cent by 2020.
"Signs point to AI becoming one of the leading economic drivers of our time," said Anders McKenzie, managing partner for TMT at Deloitte Canada. "Canada is a leader in both research and talent, which positions us well to drive innovation and growth for cloud-based AI by equipping providers with the technology to meet demand."
In Canada, TV sports broadcasting is a safe bet
Globally, sports gambling is a US$200 billion industry. In Canada and the United States, TV sports watching and gambling is increasingly popular among 18-34-year-old-men, although Canadians tune in slightly less than their American counterparts. In the US, 73 per cent of Americans who bet on sports at least weekly are much more likely to watch the event on TV, compared to 59 per cent of
Canadians. Deloitte predicts that of the demographic who watch TV sports, 60 per cent will also bet on it—and the more often they bet, the more they'll watch.
Deloitte's annual TMT Predictions provide an outlook on key trends in the technology, media, and telecommunications industry sectors worldwide. They're based on global research, including in-depth interviews with clients, industry analysts, global industry leaders, and Deloitte member-firm TMT practitioners. Last year, Deloitte was 90 per cent accurate with its TMT predictions.
The most significant TMT predictions in 2019 are:
Hold onto your handsets: 5G heralds a much faster world – 2019 will be the year in which fifth-generation (5G) wide-area wireless networks arrive in scale, offering higher speeds than its 4G predecessor. That's likely good news for some of the 24 per cent of Canadians who have a wireless-only connection for their home data needs when 5G launches in

Canada

in 2020 or 2021.
Cloud cover spreading AI capabilities to all – In 2019, companies will accelerate their usage of cloud-based artificial intelligence (AI) software and services, with 70 per cent of AI adopters obtaining their AI capabilities through cloud-based enterprise software. Of the global companies already using AI, 58 per cent are using cloud enterprise software plus AI, which is predicted to rise to 87 per cent by 2020.
Siri/Alexa/Google, what's the weather like today, eh? – The industry for smart speakers—internet-connected speakers with integrated digital assistants—will be worth

US$7 billion

in 2019, becoming the fastest-growing connected device category worldwide.
Does TV sports have a future in

Canada

? Bet on it – In 2019, 60 per cent of Canadian and American men aged 18-34 who watch sports on TV will also bet on sports, and the more often they bet, the more often they'll watch.
On your marks, get set, game! – The North American market for esports will expand by 35 per cent in 2019, with the global market to reach

US$1 billion

by the end of 2019.
Radio: Revenue, reach, and resilience – Deloitte predicts global radio revenue to reach

US$40 billion

in 2019, with over 85 per cent of the developed world's adult population tuning in weekly.
3D printing picks up steam again – Sales related to 3D printing by large public companies will grow at about 12.5 per cent in each 2019 and 2020, more than double its five per cent growth rate from just a few years ago.
Sino the times: Connectivity-driven innovation from

China

–

China

will have world-leading telecommunications networks in 2019, laying the groundwork to provide for the gestation and maturation of at least three significant new industries, each of which could generate tens of billions of dollars in revenue annually by 2023.
AI will run on Chinese semiconductors – Revenues for semiconductors manufactured in

China

will grow by 25 per cent to

US$110 billion

in 2019, up from

US$85 billion

in 2018. Deloitte also predicts that in 2019 a Chinese chip foundry will begin producing semiconductors that are specialized for AI and machine-learning tasks.
Quantum computers are coming–lock up your data – Quantum computers (QCs) will not replace classical computers for decades, but Deloitte predicts the QC market of the future will be about the size of today's supercomputer market – around

US$50 billion

.
Deloitte's Canadian TMT Predictions road show kicks off on January 10 in Toronto, followed by stops in Montreal, Quebec City, Kitchener-Waterloo, Vancouver, Ottawa, and other Canadian cities.
About Deloitte:
Deloitte provides audit & assurance, consulting, financial advisory, risk advisory, tax and related services to public and private clients spanning multiple industries. Deloitte serves four out of five Fortune Global 500® companies through a globally connected network of member firms in more than 150 countries and territories bringing world-class capabilities, insights and service to address clients' most complex business challenges.
Deloitte LLP, an Ontario limited liability partnership, is the Canadian member firm of Deloitte Touche Tohmatsu Limited. Deloitte refers to one or more of Deloitte Touche Tohmatsu Limited, a UK private company limited by guarantee, and its network of member firms, each of which is a legally separate and independent entity. Please see www.deloitte.com/about for a detailed description of the legal structure of Deloitte Touche Tohmatsu Limited and its member firms.
Source: Deloitte & Touche
BCLC Awards Pollard Banknote 10-Year Contract Extension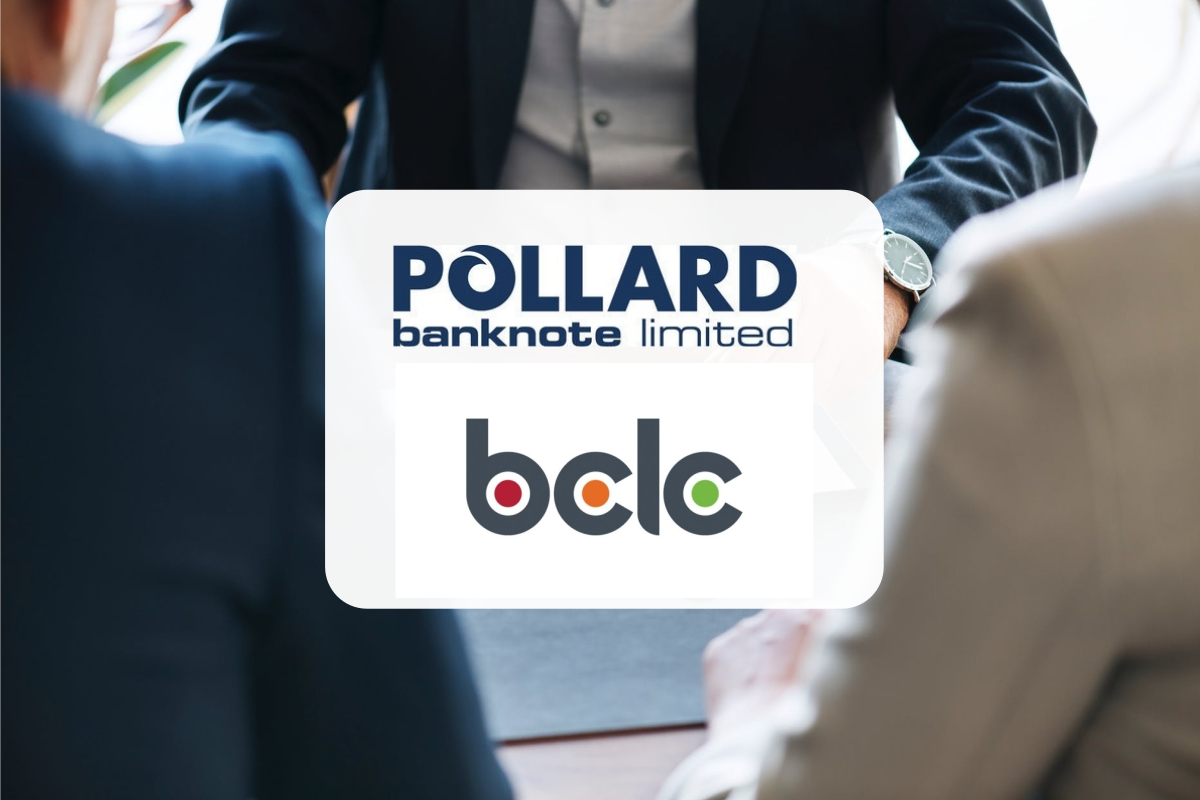 Reading Time:
2
minutes
Pollard Banknote Limited is pleased to announce a significant ten-year extension to its instant ticket games and related services contract with the British Columbia Lottery Corporation ("BCLC"). Under this agreement, which commenced on February 1, 2019, Pollard Banknote will continue to serve BCLC as a supplier of instant ticket games through December 31, 2028.
This agreement extends the successful and more than 30-year relationship between Pollard Banknote and BCLC, during which time we have provided everything from game design and instant ticket production to marketing support and strategic planning services. Over the course of this partnership, Pollard Banknote has helped the lottery achieve steady sales growth, including a 33% increase in instant sales over the past five years, which well exceeds the Canadian average of 20% over the same period.
BCLC is recognized for its innovative and progressive approach to instant ticket products, launching tickets featuring many of Pollard Banknote's industry-leading innovations, including Scratch FX®, Jumbo Pop n' Play™, PlayBook® Mini, pouched games, and various specialty inks. BCLC's adoption of novel game concepts is well suited to their commitment to strengthen their core games and expand their product offerings to meet the expectations of their growing customer base. For example, the Lottery and Pollard Banknote are currently collaborating on a dynamic new Crossword ticket that will feature an integrated digital game play component to extend player excitement.
"BCLC is a long-valued customer and we are exceptionally proud of the strong partnership we have cultivated. We work hard to help BCLC delight its players with eye-catching and innovative products, and we are happy to see the results of these efforts pay off with consistent sales growth." said Doug Pollard, Co-Chief Executive Officer, Pollard Banknote. "This contract extension demonstrates the productive nature of our collaborative relationship, and we are excited for the opportunity to continue to work with BCLC for many more years to come."
About Pollard Banknote:
Pollard Banknote is a leading lottery partner to more than 60 lotteries worldwide, providing high quality instant ticket products, licensed games, Schafer Systems retail merchandising solutions, and a full suite of digital offerings, ranging from game apps to comprehensive player engagement and iLottery solutions, including strategic marketing and management services. The company is a proven innovator and has decades of experience helping lotteries to maximize player engagement, sales, and proceeds for good causes. Pollard Banknote also provides pull-tab tickets, bingo paper, and its Diamond Game and Oasis-branded electronic ticket machines to charitable and other gaming markets in North America. Established in 1907, Pollard Banknote is owned approximately 67.5% by the Pollard family and 32.5% by public shareholders, and is publicly traded on the TSX (PBL). For more information, please visit our website at www.pollardbanknote.comhttp://www.pollardbanknote.com/.
IGT Provides INTELLIGEN™ VLT Central Management System to Loto-Québec with Three-Year Extension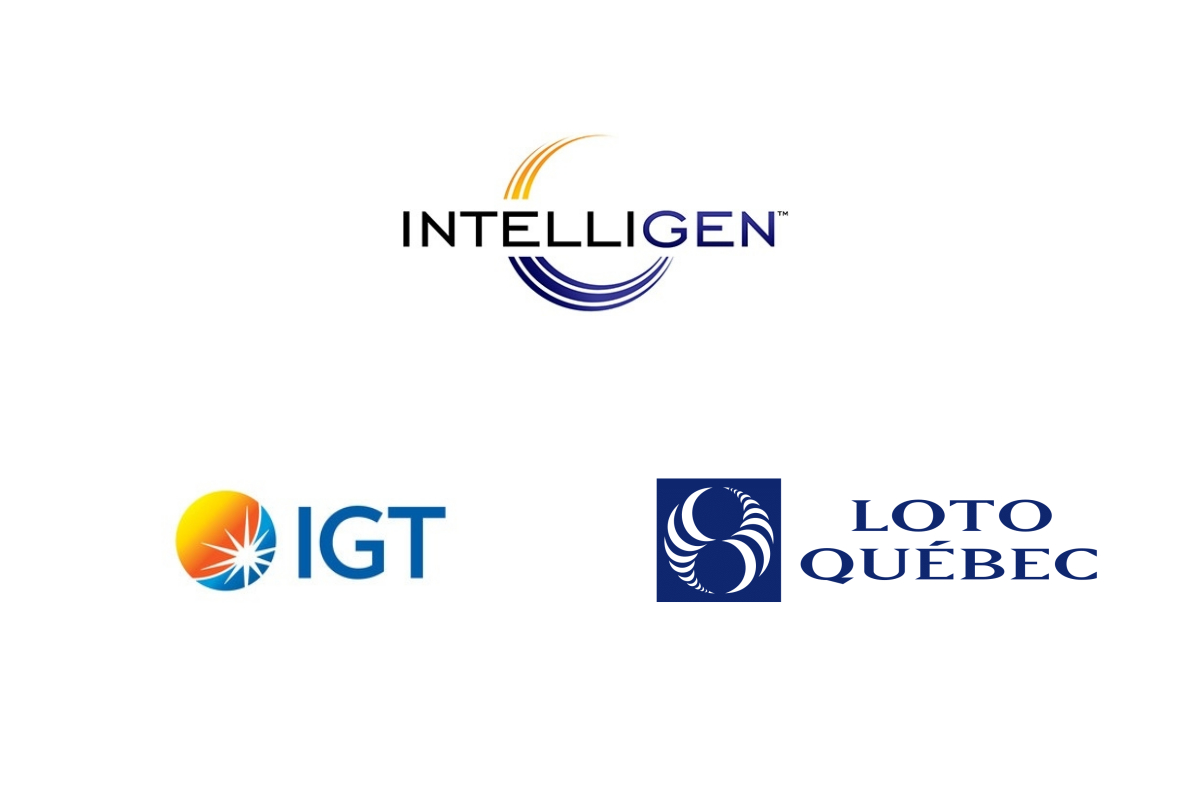 Reading Time:
2
minutes
International Game Technology PLC, announced that its subsidiary, IGT Canada Solutions ULC, has signed a three-year extension to continue providing its INTELLIGEN™ video lottery central system to Loto-Québec. The contract extension runs through September 2, 2021.
"Our INTELLIGEN solution is used by Loto-Québec to monitor nearly 10,000 VLTs in the province, all of which are provided by IGT," said Jay Gendron, IGT Chief Operating Officer, Lottery. "The INTELLIGEN central management system ensures the Lottery has full control of the complexity, security, integrity, and advanced reporting of their VLT network to optimize operations and drive growth for their business."
INTELLIGEN is built on more than 20 years of proven central system experience, and offers stable, secure and command control capabilities uniquely tailored to VLT gaming environments. It operates with a wide range of VLTs using multiple protocols, including the Game to System® (G2S®) open standard protocol, and has advanced communication abilities.
Under the terms of the agreement, IGT will provide hotline services for the INTELLIGEN central system, advanced business intelligence, distributed game management, and proactive diagnostic modules. In addition, IGT also provides Loto-Québec with lottery instant ticket vending machines, VLTs, casino slots, interactive games, and Canadian Bingo and Poker Network.
About IGT:
IGT (NYSE:IGT) is the global leader in gaming. We enable players to experience their favorite games across all channels and regulated segments, from Gaming Machines and Lotteries to Digital and Social Gaming. Leveraging a wealth of premium content, substantial investment in innovation, in-depth customer intelligence, operational expertise and leading-edge technology, our gaming solutions anticipate the demands of consumers wherever they decide to play. We have a well-established local presence and relationships with governments and regulators in more than 100 countries around the world, and create value by adhering to the highest standards of service, integrity, and responsibility. IGT has over 12,000 employees. For more information, please visit www.igt.com.
Win Systems Installs Its Casino Management System "Wigos" For The First Time In Canada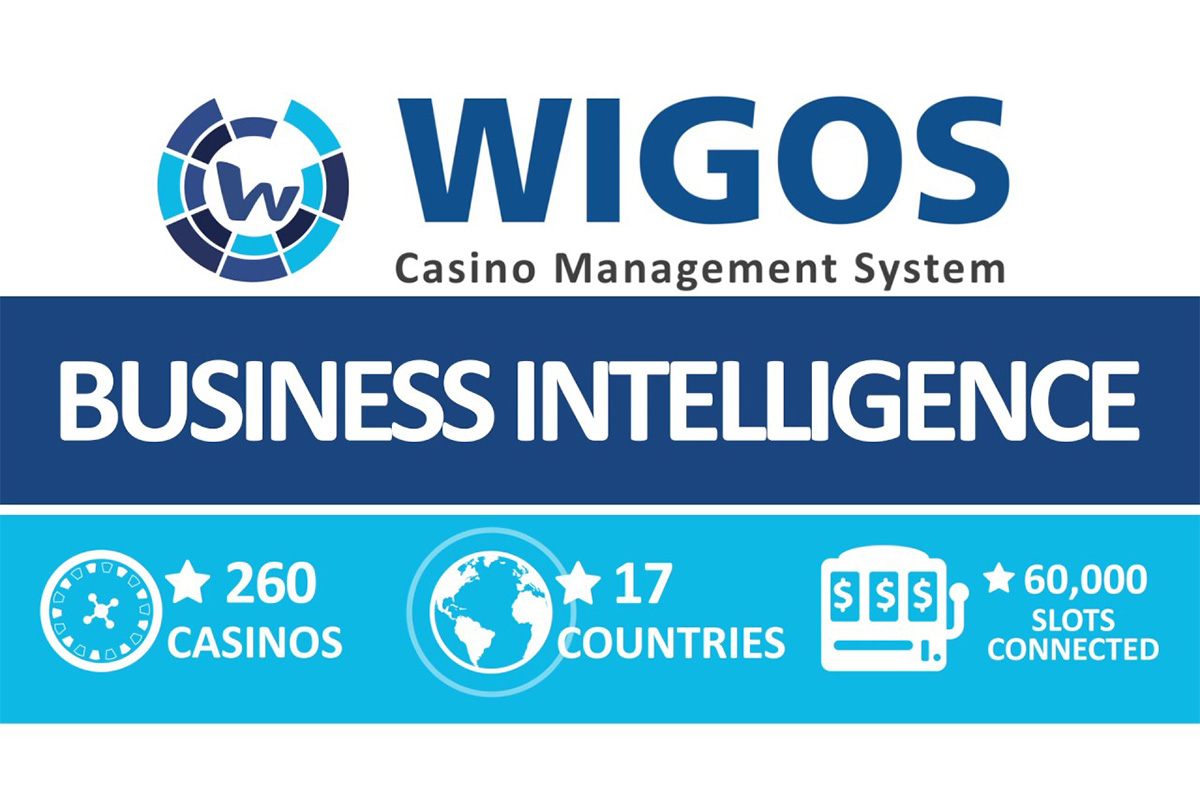 Reading Time:
1
minute
Win Systems the leading technology supplier for the gaming and entertainment industry, has announced the installation of its renowned Casino Management System Wigos for the first time in Canada. In addition, the first Wigos installation in the country has taken place in one of the best Canadian Venues: the Magic Palace Casino in Kahnawake (Montreal).
With this installation, Win Systems continues its unstoppable growth. By the end of 2018, Wigos had reached 300 casinos. With this installation the number already increases to 310 casinos, connecting more than 85,000 machines in 20 different countries around the world.
The Magic Palace Casino is located in Kahnawake in the indigenous Reservation of the Mohawks and is considered one of the best casinos in Canada thanks to its firm commitment to the best gaming experience, combining the best service to their players with the most cutting-edge machines and games in the sector.
Eric Benchimol, CEO of Win Systems, commented: "It's a pride and honor for us that a casino of the prestige of the Magic Palace has decided to bet on our CMS Wigos, especially when it's the first installation in Canada. North America is one of the most growing markets and one of our strategic priorities, and we are fully convinced that an installation such as the Magic Palace Casino will allow us to take a significant step forward in our expansion plans. Once again, I want to thank to all of the technical team of both –Win Systems and the casino- for their excellent work during the installation which was developed in an exemplary way. "