Deloitte's 2019 TMT Predictions forecast the rise of the smart speaker in Canada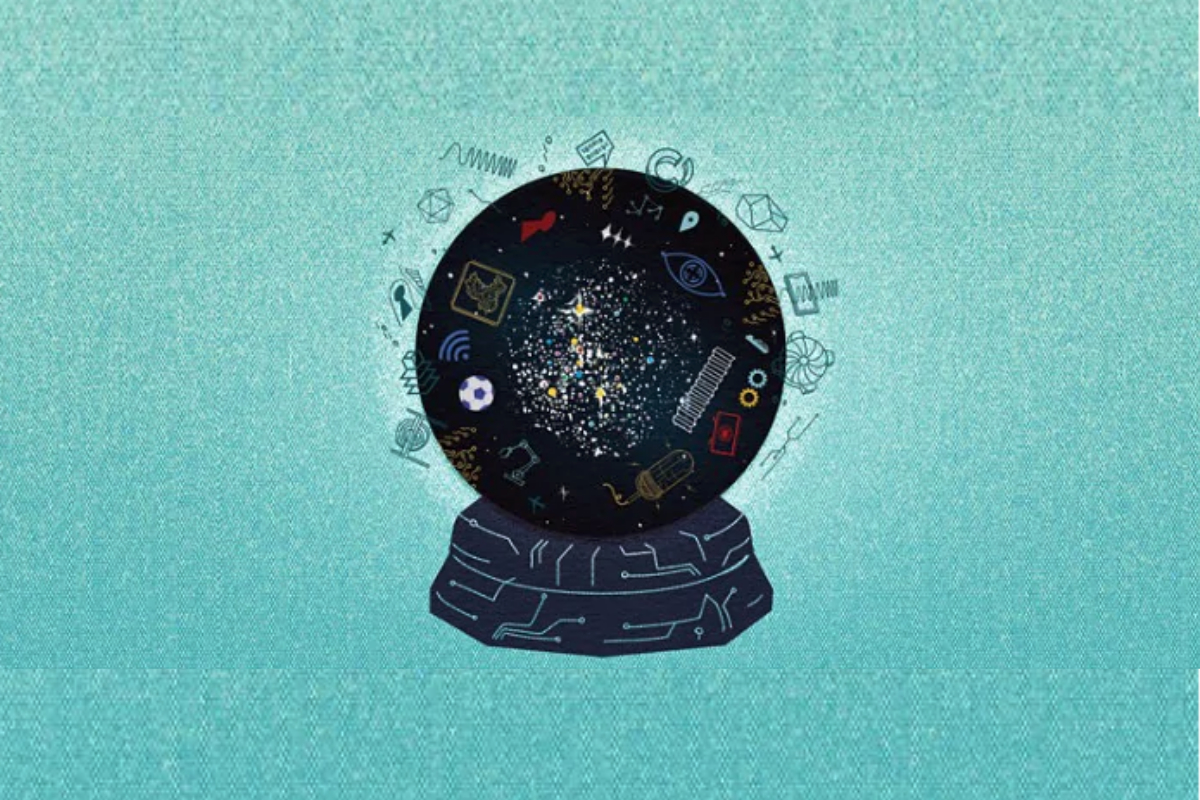 Reading Time:
5
minutes
Deloitte predicts the smart speaker will become the fastest-growing connected device category worldwide with a distinctly Canadian usage: checking the weather
Smart speakers to become the fastest-growing internet connected device worldwide
Canadian talent and innovation to drive country's growth in cloud-based AI
Popularity of sports betting leads to increased TV viewership among Canadian men, especially when money's on the table
In the 18th edition of its Technology, Media and Telecommunications (TMT) Predictions, Deloitte forecasts the rise of the smart speaker—internet-connected speaker with integrated digital assistants—in Canada. While smart speaker adoption in the country is currently at nine per cent, Deloitte anticipates further adoption when language barriers are overcome and Canadians truly understand the devices' capabilities. Smart speaker adoption in Quebec is almost half that of the rest of the country, and of six countries surveyed, most people used the technology to play music—except in Canada, where people use smart speakers to check the weather.
"Globally, smart speakers are poised for impressive growth," said Duncan Stewart, director of research for TMT at Deloitte Canada. "In Canada, we're also predicting growth, but barriers to adoption remain. Language acceptance is still a challenge in Quebec, with usage lagging behind the rest of the country. Additionally – and while it likely comes as no surprise – Canadians tend to use smart speakers to check the weather, but the power of these devices extends far beyond that."
Deloitte predicts the industry for smart speakers will be worth US$7 billion in 2019. At a 63 per cent growth rate over 2018, smart speakers are poised to become the fastest-growing connected device category worldwide.
AI in Canada: Keeping up with the competitors
Deloitte predicts that companies will accelerate their usage of cloud-based artificial intelligence (AI) software and services in 2019. Although Canada doesn't have the size and scale to realistically compete head-to-head with the global tech cloud giants, it will likely supply technology to those who'll be providing AI through the cloud. Canada will also see a democratization of AI capabilities and benefits that had previously been the sole preserve of early adopters.
As a strong global leader in AI, Canadian innovation and talent can drive the growth of AI through the cloud, most likely at the applications level, with a focus on enterprise software. Of the global companies already using AI, 58 per cent are using cloud enterprise software plus AI, which is predicted to rise to 87 per cent by 2020.
"Signs point to AI becoming one of the leading economic drivers of our time," said Anders McKenzie, managing partner for TMT at Deloitte Canada. "Canada is a leader in both research and talent, which positions us well to drive innovation and growth for cloud-based AI by equipping providers with the technology to meet demand."
In Canada, TV sports broadcasting is a safe bet
Globally, sports gambling is a US$200 billion industry. In Canada and the United States, TV sports watching and gambling is increasingly popular among 18-34-year-old-men, although Canadians tune in slightly less than their American counterparts. In the US, 73 per cent of Americans who bet on sports at least weekly are much more likely to watch the event on TV, compared to 59 per cent of
Canadians. Deloitte predicts that of the demographic who watch TV sports, 60 per cent will also bet on it—and the more often they bet, the more they'll watch.
Deloitte's annual TMT Predictions provide an outlook on key trends in the technology, media, and telecommunications industry sectors worldwide. They're based on global research, including in-depth interviews with clients, industry analysts, global industry leaders, and Deloitte member-firm TMT practitioners. Last year, Deloitte was 90 per cent accurate with its TMT predictions.
The most significant TMT predictions in 2019 are:
Hold onto your handsets: 5G heralds a much faster world – 2019 will be the year in which fifth-generation (5G) wide-area wireless networks arrive in scale, offering higher speeds than its 4G predecessor. That's likely good news for some of the 24 per cent of Canadians who have a wireless-only connection for their home data needs when 5G launches in

Canada

in 2020 or 2021.
Cloud cover spreading AI capabilities to all – In 2019, companies will accelerate their usage of cloud-based artificial intelligence (AI) software and services, with 70 per cent of AI adopters obtaining their AI capabilities through cloud-based enterprise software. Of the global companies already using AI, 58 per cent are using cloud enterprise software plus AI, which is predicted to rise to 87 per cent by 2020.
Siri/Alexa/Google, what's the weather like today, eh? – The industry for smart speakers—internet-connected speakers with integrated digital assistants—will be worth

US$7 billion

in 2019, becoming the fastest-growing connected device category worldwide.
Does TV sports have a future in

Canada

? Bet on it – In 2019, 60 per cent of Canadian and American men aged 18-34 who watch sports on TV will also bet on sports, and the more often they bet, the more often they'll watch.
On your marks, get set, game! – The North American market for esports will expand by 35 per cent in 2019, with the global market to reach

US$1 billion

by the end of 2019.
Radio: Revenue, reach, and resilience – Deloitte predicts global radio revenue to reach

US$40 billion

in 2019, with over 85 per cent of the developed world's adult population tuning in weekly.
3D printing picks up steam again – Sales related to 3D printing by large public companies will grow at about 12.5 per cent in each 2019 and 2020, more than double its five per cent growth rate from just a few years ago.
Sino the times: Connectivity-driven innovation from

China

–

China

will have world-leading telecommunications networks in 2019, laying the groundwork to provide for the gestation and maturation of at least three significant new industries, each of which could generate tens of billions of dollars in revenue annually by 2023.
AI will run on Chinese semiconductors – Revenues for semiconductors manufactured in

China

will grow by 25 per cent to

US$110 billion

in 2019, up from

US$85 billion

in 2018. Deloitte also predicts that in 2019 a Chinese chip foundry will begin producing semiconductors that are specialized for AI and machine-learning tasks.
Quantum computers are coming–lock up your data – Quantum computers (QCs) will not replace classical computers for decades, but Deloitte predicts the QC market of the future will be about the size of today's supercomputer market – around

US$50 billion

.
Deloitte's Canadian TMT Predictions road show kicks off on January 10 in Toronto, followed by stops in Montreal, Quebec City, Kitchener-Waterloo, Vancouver, Ottawa, and other Canadian cities.
About Deloitte:
Deloitte provides audit & assurance, consulting, financial advisory, risk advisory, tax and related services to public and private clients spanning multiple industries. Deloitte serves four out of five Fortune Global 500® companies through a globally connected network of member firms in more than 150 countries and territories bringing world-class capabilities, insights and service to address clients' most complex business challenges.
Deloitte LLP, an Ontario limited liability partnership, is the Canadian member firm of Deloitte Touche Tohmatsu Limited. Deloitte refers to one or more of Deloitte Touche Tohmatsu Limited, a UK private company limited by guarantee, and its network of member firms, each of which is a legally separate and independent entity. Please see www.deloitte.com/about for a detailed description of the legal structure of Deloitte Touche Tohmatsu Limited and its member firms.
Source: Deloitte & Touche
BCLC Contracts with iTel to Support Lottery Network Services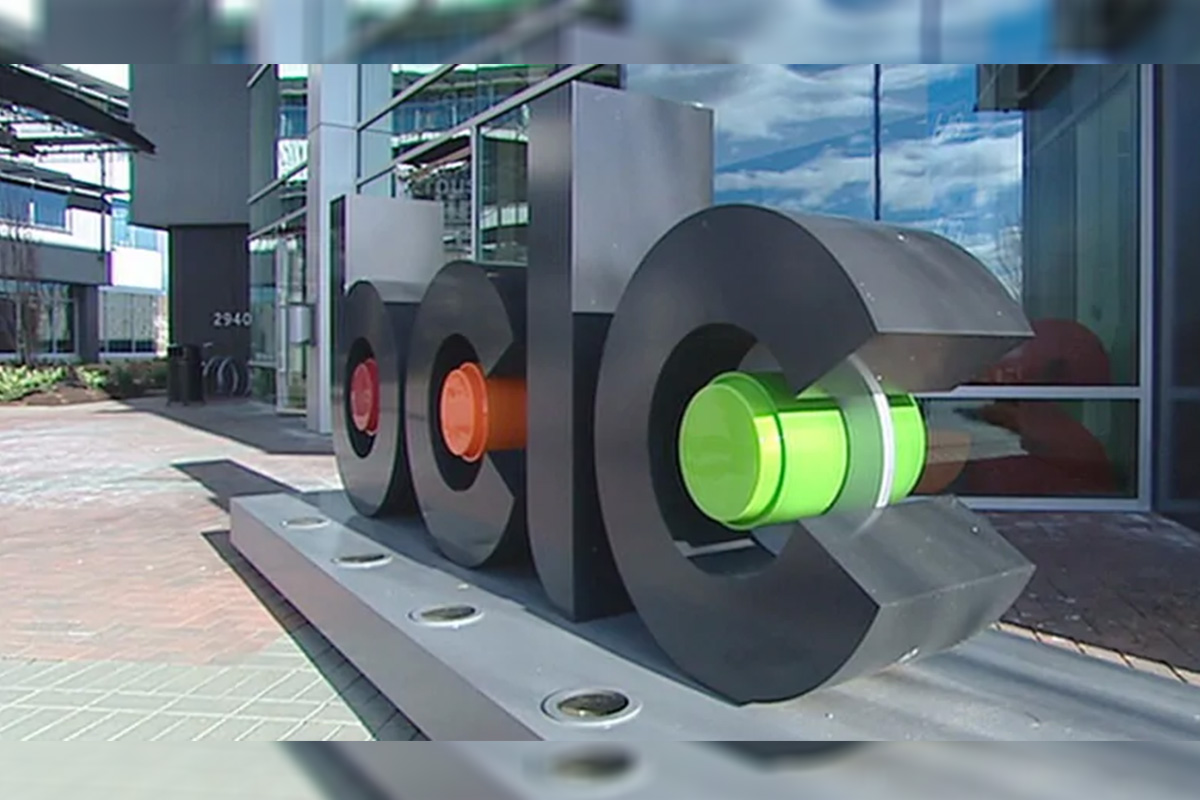 Reading Time:
2
minutes
Kamloops' technology future looks even brighter with a new agreement between two of the city's largest technology companies: BCLC and iTel Networks (iTel).
Under a three-year contract with BCLC, iTel will provide the fast and secure Internet connection needed to support BCLC's retail partners located in remote and rural areas of the province to sell lottery products.
"Given the breadth of our network, iTel checked off all the boxes we had on our list," said Pat Davis, Vice President of Business Technology and Chief Information Officer. "Its unique ability to support our remote network requirements provided an efficient solution to meet our business needs. We're pleased to work with an organization that shares our support for expanding the local tech business."
BCLC awarded the contract to iTel for Province Wide Internet Services following a public procurement process that included an August 2019 Request for Proposal.
"Having lived in Kamloops for most of my life, I am deeply invested in this community both personally and professionally," added Danny Rink, CEO, iTel Network. "I am excited that we have built iTel over the last 12 years to be an organization that can support the vast and robust network needs of an enterprise organization like BCLC, and by doing so, iTel can continue to invest in the community and help further grow the Kamloops tech sector."
In addition to both being deeply rooted in the Kamloops technology sector, both BCLC and iTel support the Kamloops Innovation Centre (KIC), a non-profit technology start-up accelerator. Rink helped found KIC in 2012 and BCLC has since created an on-site Innovation Lab in partnership with KIC, with the goal of fueling growth of local tech talent.
"Diversification into technology for B.C.'s regional economies requires the active participation of its large technology employers. iTel Networks and BCLC have proven themselves to be those catalysts in our community," said Dr. Lincoln Smith, executive director, KIC. "Both of these corporate leaders are directly and indirectly helping to create the ecosystem in Kamloops where new technology-enabled businesses can start up and thrive."
Thanks to lottery players and retailers across B.C., the lottery business helped BCLC generate $1.4 billion for the Province of B.C. last year to support health care, education and community programs across B.C.
Loto-Québec announces the dates and conditions for the reopening of its gaming establishments, as well as the cost-saving measures affecting its operations and personnel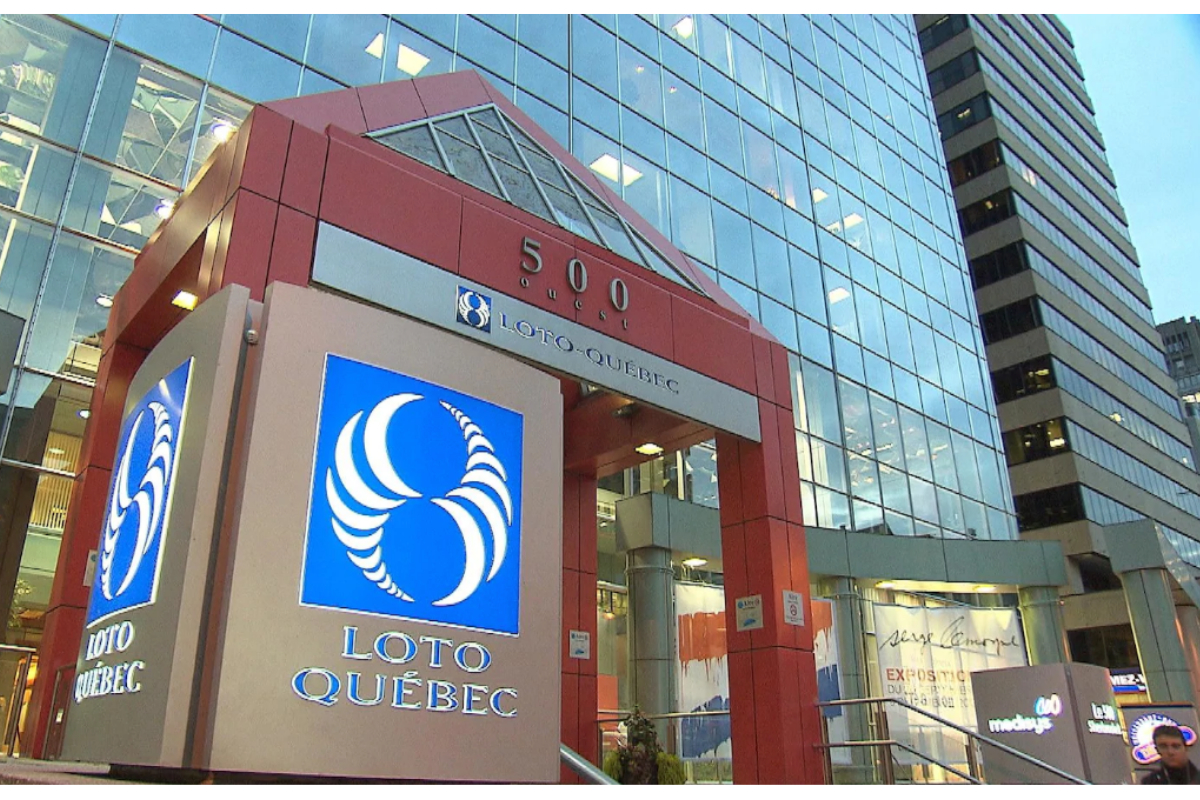 Reading Time:
2
minutes
Loto-Québec will gradually reopen its establishments according to the following schedule, with operations adjusted to comply with physical distancing and hygiene standards:
Hilton Lac-Leamy: July 13
Casino de Charlevoix, Casino de Mont-Tremblant, Québec and Trois-Rivières gaming halls: July 16
Casino du Lac Leamy: July 23
Casino de Montréal: August 3
VLT and Kinzo network: July 7
Network bingo: July 3
As establishments reopen, the Corporation's top priority will be to ensure that operations resume in such a way as to allow employees and customers to stay safe while enjoying a fun environment.
Rigorous safety measures, modified opening hours and an online reservation system
When Loto-Québec's establishments reopen, customers will notice the following important changes to operations and on gaming floors, including:
New online reservation system for customers
Casino sectors will be limited to a maximum of 250 customers at a time

Québec City gaming hall(250 customers)
Trois-Rivières gaming hall(250 customers)
Casino de Charlevoix(250 customers)
Casino de Mont-Tremblant(250 customers)
Casino du Lac-Leamy(4 sectors with 250 customers = 1,000)
Casino de Montréal(6 sectors with 250 customers = 1,500)

Complete disinfection of each establishment every day and cleaning of gaming machines between customers
All employees on gaming floors required to wear procedural mask and, when required under CNESST standards, eye protection
Customers required to wear a mask or face covering
Directional signage people must follow to get from one location to another and two-metre physical distancing signage
Reconfiguration of gaming floors:

Slot machine activation that ensures physical distancing
Reduced number of players at gaming tables and installation of protective panels between the dealer and players

Availability of rubber-tipped stylets to avoid touching slot machines
No handling of cards or chips by the customer
Bars and show halls to remain closed for the time being
Snack food service only
New opening hours:
Casino de Mont-Tremblant and Casino de Charlevoix
Casino du Lac-Leamy and Casino de Montréal
Québec City and
Trois-Rivières gaming halls
Thursday: 11 a.m. to midnight

Friday: 11 a.m. to 3 a.m.

Saturday: 9 a.m. to 3 a.m.

Sunday: 11 a.m. to midnight

Every day: 9 a.m. to 4 a.m.
Monday to Wednesday:

10 a.m. to midnight

Thursday to Sunday:

9 a.m. to 3 a.m.
All information on the reopening and applicable measures is available at https://casinos.lotoquebec.com/en/portal/establishments.
Savings measures affecting operations and personnel
Since the COVID-19 crisis has been affecting Loto-Québec's commercial operations for over three months already and despite the announcement of the upcoming gradual reopening, the Corporation is forced to apply savings measures to its operations and all personnel. The decision was made in order to align staffing needs with the level of activities.
Indeed, casinos, gaming halls, video lottery terminals (VLTs) and Kinzo halls have been closed since March, and in-store lottery sales were suspended for six weeks, all of which resulted in a significant reduction in the Corporation's activities and revenues. Loto-Québec must therefore revise operations to meet the pace at which commercial activities resume.
In an effort to maintain employment and expertise, the Corporation will implement measures that affect management personnel and employees as well as operating and capital budgets in corporate and business sectors. The measures to be implemented are as follows:
Significant reduction in operating and capital budgets in all corporate and business sectors for 2020-2021
Temporary layoffs in various sectors (particularly 2,250 operations employees in casinos and gaming halls)
Cancellation of supernumerary employee contracts
Salary freeze and cancellation of all bonuses for management personnel for 2020-2021
Hiring freeze
Temporary reduction of the work week
Meetings with management personnel, union representatives and employees from all sectors were held yesterday and today to inform them of the decisions, explain the situation and address concerns.
Ilkim Hincer (Hard Rock International) to join speaker lineup at the Sports Betting & Casino Summit North America 2020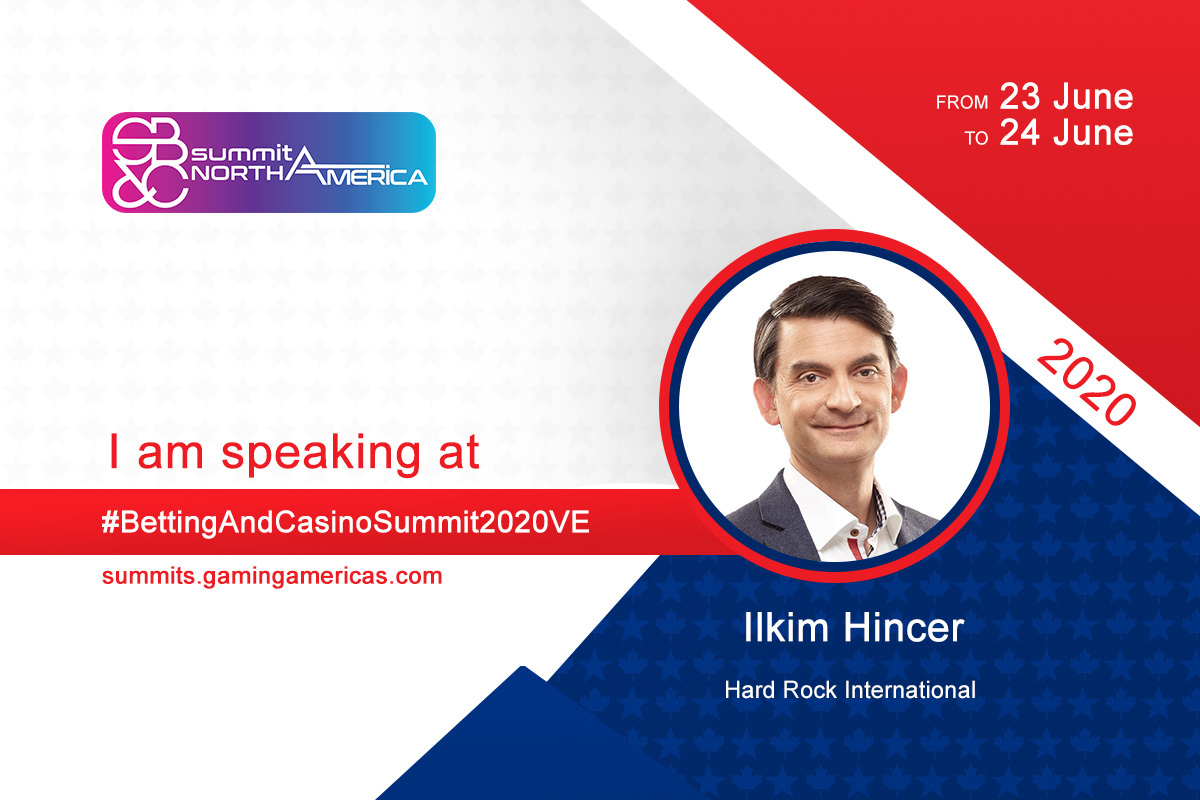 Reading Time:
< 1
minute
The top industry companies have all confirmed their interest to join the Sports Betting & Casino Summit North America (Virtual Conference), which will open its virtual doors between 23-24 June
The virtual seats are limited, so hurry and register now to secure your seat(s)! REGISTER HERE
We are taking the time to introduce you to the experts that will be joining the panel discussions and today, we are introducing you to Ilkim Hincer (Executive Vice President & Chief Legal Officer at Hard Rock International).
Ilkim Hincer joined Hard Rock International as Executive Vice President & Chief Legal Officer in February 2020. Ilkim hails from Toronto, Canada and brings over 20 years of experience in gaming, entertainment and related corporate commercial and technology law.
In addition to leading the gaming practice groups at preeminent law firms,  Ilkim has served as the President & CEO of the gaming advisory and services firm, MT>Play, VP & General Counsel at Trilliant Canada Gaming, VP, General Counsel & Chief Compliance Officer for the Canadian subsidiary of Penn National Gaming, and General Counsel & Corporate Secretary for the British Columbia Lottery Corporation.
Ilkim is also a member of the International Association of Gaming Advisors (IAGA) and the International Masters of Gaming Law (IMGL).
Do not miss this unique opportunity to attend a virtual conference that gathers all North American gaming industry experts for 2 days of discussions and networking. Register your seat now!