Deloitte's 2019 TMT Predictions forecast the rise of the smart speaker in Canada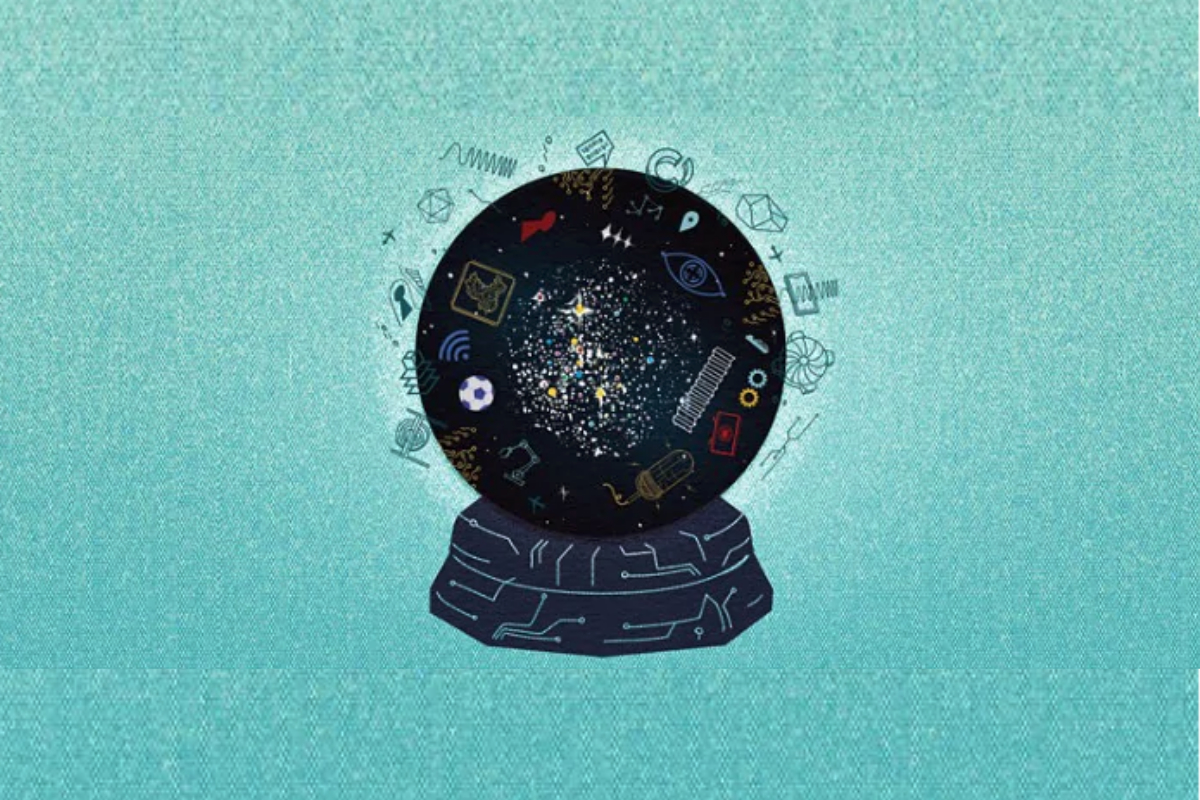 Reading Time:
5
minutes
Deloitte predicts the smart speaker will become the fastest-growing connected device category worldwide with a distinctly Canadian usage: checking the weather
Smart speakers to become the fastest-growing internet connected device worldwide
Canadian talent and innovation to drive country's growth in cloud-based AI
Popularity of sports betting leads to increased TV viewership among Canadian men, especially when money's on the table
In the 18th edition of its Technology, Media and Telecommunications (TMT) Predictions, Deloitte forecasts the rise of the smart speaker—internet-connected speaker with integrated digital assistants—in Canada. While smart speaker adoption in the country is currently at nine per cent, Deloitte anticipates further adoption when language barriers are overcome and Canadians truly understand the devices' capabilities. Smart speaker adoption in Quebec is almost half that of the rest of the country, and of six countries surveyed, most people used the technology to play music—except in Canada, where people use smart speakers to check the weather.
"Globally, smart speakers are poised for impressive growth," said Duncan Stewart, director of research for TMT at Deloitte Canada. "In Canada, we're also predicting growth, but barriers to adoption remain. Language acceptance is still a challenge in Quebec, with usage lagging behind the rest of the country. Additionally – and while it likely comes as no surprise – Canadians tend to use smart speakers to check the weather, but the power of these devices extends far beyond that."
Deloitte predicts the industry for smart speakers will be worth US$7 billion in 2019. At a 63 per cent growth rate over 2018, smart speakers are poised to become the fastest-growing connected device category worldwide.
AI in Canada: Keeping up with the competitors
Deloitte predicts that companies will accelerate their usage of cloud-based artificial intelligence (AI) software and services in 2019. Although Canada doesn't have the size and scale to realistically compete head-to-head with the global tech cloud giants, it will likely supply technology to those who'll be providing AI through the cloud. Canada will also see a democratization of AI capabilities and benefits that had previously been the sole preserve of early adopters.
As a strong global leader in AI, Canadian innovation and talent can drive the growth of AI through the cloud, most likely at the applications level, with a focus on enterprise software. Of the global companies already using AI, 58 per cent are using cloud enterprise software plus AI, which is predicted to rise to 87 per cent by 2020.
"Signs point to AI becoming one of the leading economic drivers of our time," said Anders McKenzie, managing partner for TMT at Deloitte Canada. "Canada is a leader in both research and talent, which positions us well to drive innovation and growth for cloud-based AI by equipping providers with the technology to meet demand."
In Canada, TV sports broadcasting is a safe bet
Globally, sports gambling is a US$200 billion industry. In Canada and the United States, TV sports watching and gambling is increasingly popular among 18-34-year-old-men, although Canadians tune in slightly less than their American counterparts. In the US, 73 per cent of Americans who bet on sports at least weekly are much more likely to watch the event on TV, compared to 59 per cent of
Canadians. Deloitte predicts that of the demographic who watch TV sports, 60 per cent will also bet on it—and the more often they bet, the more they'll watch.
Deloitte's annual TMT Predictions provide an outlook on key trends in the technology, media, and telecommunications industry sectors worldwide. They're based on global research, including in-depth interviews with clients, industry analysts, global industry leaders, and Deloitte member-firm TMT practitioners. Last year, Deloitte was 90 per cent accurate with its TMT predictions.
The most significant TMT predictions in 2019 are:
Hold onto your handsets: 5G heralds a much faster world – 2019 will be the year in which fifth-generation (5G) wide-area wireless networks arrive in scale, offering higher speeds than its 4G predecessor. That's likely good news for some of the 24 per cent of Canadians who have a wireless-only connection for their home data needs when 5G launches in

Canada

in 2020 or 2021.
Cloud cover spreading AI capabilities to all – In 2019, companies will accelerate their usage of cloud-based artificial intelligence (AI) software and services, with 70 per cent of AI adopters obtaining their AI capabilities through cloud-based enterprise software. Of the global companies already using AI, 58 per cent are using cloud enterprise software plus AI, which is predicted to rise to 87 per cent by 2020.
Siri/Alexa/Google, what's the weather like today, eh? – The industry for smart speakers—internet-connected speakers with integrated digital assistants—will be worth

US$7 billion

in 2019, becoming the fastest-growing connected device category worldwide.
Does TV sports have a future in

Canada

? Bet on it – In 2019, 60 per cent of Canadian and American men aged 18-34 who watch sports on TV will also bet on sports, and the more often they bet, the more often they'll watch.
On your marks, get set, game! – The North American market for esports will expand by 35 per cent in 2019, with the global market to reach

US$1 billion

by the end of 2019.
Radio: Revenue, reach, and resilience – Deloitte predicts global radio revenue to reach

US$40 billion

in 2019, with over 85 per cent of the developed world's adult population tuning in weekly.
3D printing picks up steam again – Sales related to 3D printing by large public companies will grow at about 12.5 per cent in each 2019 and 2020, more than double its five per cent growth rate from just a few years ago.
Sino the times: Connectivity-driven innovation from

China

–

China

will have world-leading telecommunications networks in 2019, laying the groundwork to provide for the gestation and maturation of at least three significant new industries, each of which could generate tens of billions of dollars in revenue annually by 2023.
AI will run on Chinese semiconductors – Revenues for semiconductors manufactured in

China

will grow by 25 per cent to

US$110 billion

in 2019, up from

US$85 billion

in 2018. Deloitte also predicts that in 2019 a Chinese chip foundry will begin producing semiconductors that are specialized for AI and machine-learning tasks.
Quantum computers are coming–lock up your data – Quantum computers (QCs) will not replace classical computers for decades, but Deloitte predicts the QC market of the future will be about the size of today's supercomputer market – around

US$50 billion

.
Deloitte's Canadian TMT Predictions road show kicks off on January 10 in Toronto, followed by stops in Montreal, Quebec City, Kitchener-Waterloo, Vancouver, Ottawa, and other Canadian cities.
About Deloitte:
Deloitte provides audit & assurance, consulting, financial advisory, risk advisory, tax and related services to public and private clients spanning multiple industries. Deloitte serves four out of five Fortune Global 500® companies through a globally connected network of member firms in more than 150 countries and territories bringing world-class capabilities, insights and service to address clients' most complex business challenges.
Deloitte LLP, an Ontario limited liability partnership, is the Canadian member firm of Deloitte Touche Tohmatsu Limited. Deloitte refers to one or more of Deloitte Touche Tohmatsu Limited, a UK private company limited by guarantee, and its network of member firms, each of which is a legally separate and independent entity. Please see www.deloitte.com/about for a detailed description of the legal structure of Deloitte Touche Tohmatsu Limited and its member firms.
Source: Deloitte & Touche
Casino Rama workers vote to strike if necessary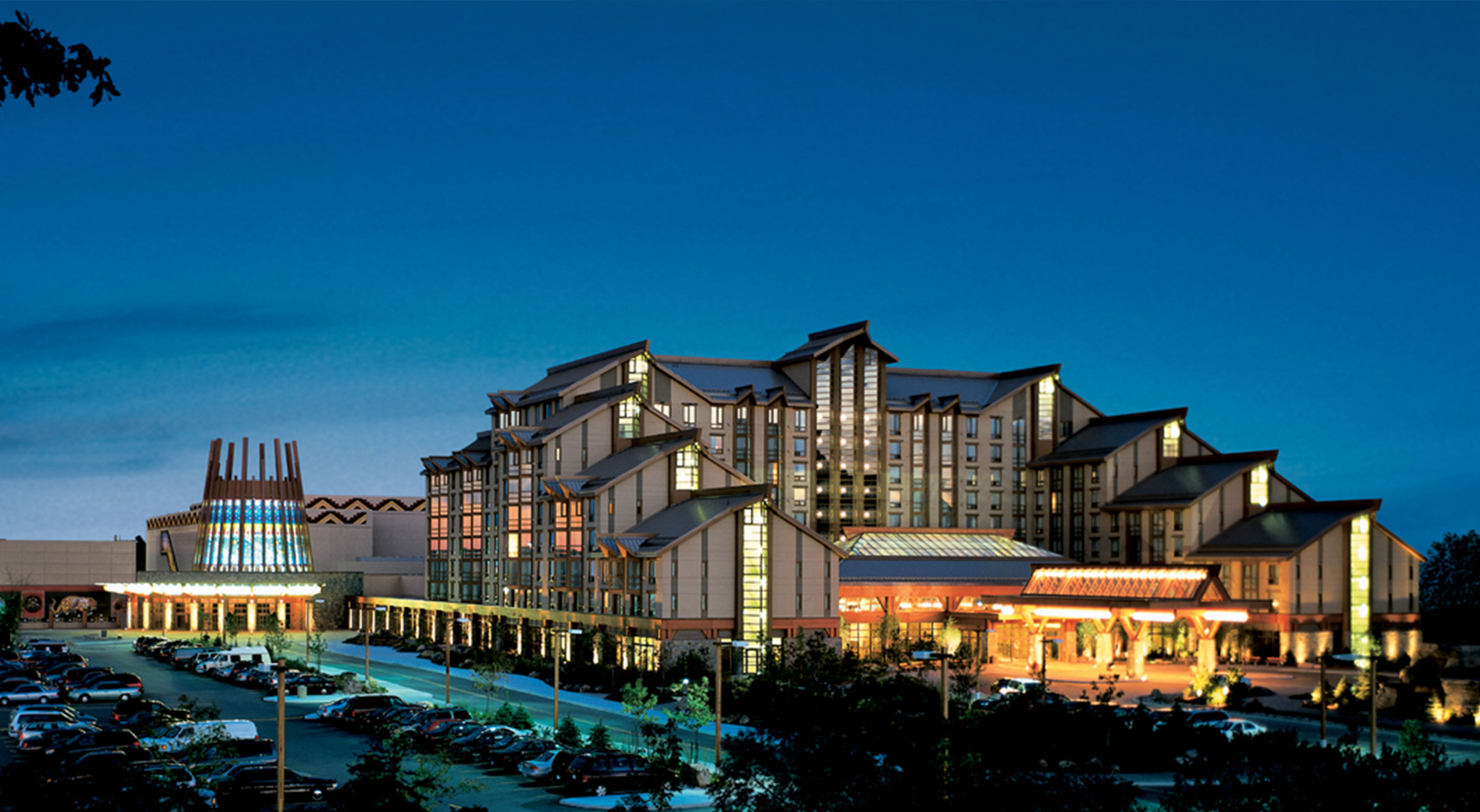 Reading Time:
1
minute
Casino Rama's refusal to meet provincial norms has forced members of Unifor Local 1090 to vote overwhelmingly in favour of a strike if a fair collective agreement cannot be negotiated by the end of the month.
"Unifor members are pivotal to the success of Casino Rama," said Jerry Dias, Unifor National President. "They deserve a fair collective agreement and are prepared to escalate job action to get it."
Unifor says the Casino's workers are among lowest paid in Ontario, and the employer's current scheduling practices make it almost impossible to achieve a reasonable work-life balance.
"Unifor members at Casino Rama have a great relationship with customers and take pride in their work," said Steve Batchelor, Unifor National Representative for Rama. "It would be unfortunate if Casino Rama triggered a disruption for customers."
Local 1090 is also seeking to strengthen benefits and the pension plan.
Almost 1,500 workers at Rama including dealers, cashiers, slot workers, food and beverage staff, environmental services, finance, hotel, valet, entertainment and other staff, voted to join Unifor in 2015 and achieved their first collective agreement in 2016.
They join more than 19,000 hospitality and gaming workers, including more than 9,000 at casinos. Unifor represents workers at Caesars Windsor, Great Blue Heron Gaming, and other gaming sites across Canada.
Unifor is Canada's largest union in the private sector, representing 315,000 workers in every major area of the economy. The union advocates for all working people and their rights, fights for equality and social justice in Canada and abroad, and strives to create progressive change for a better future.
SOURCE Unifor
Gateway Casinos & Entertainment Limited Acquires Chances Casino Kamloops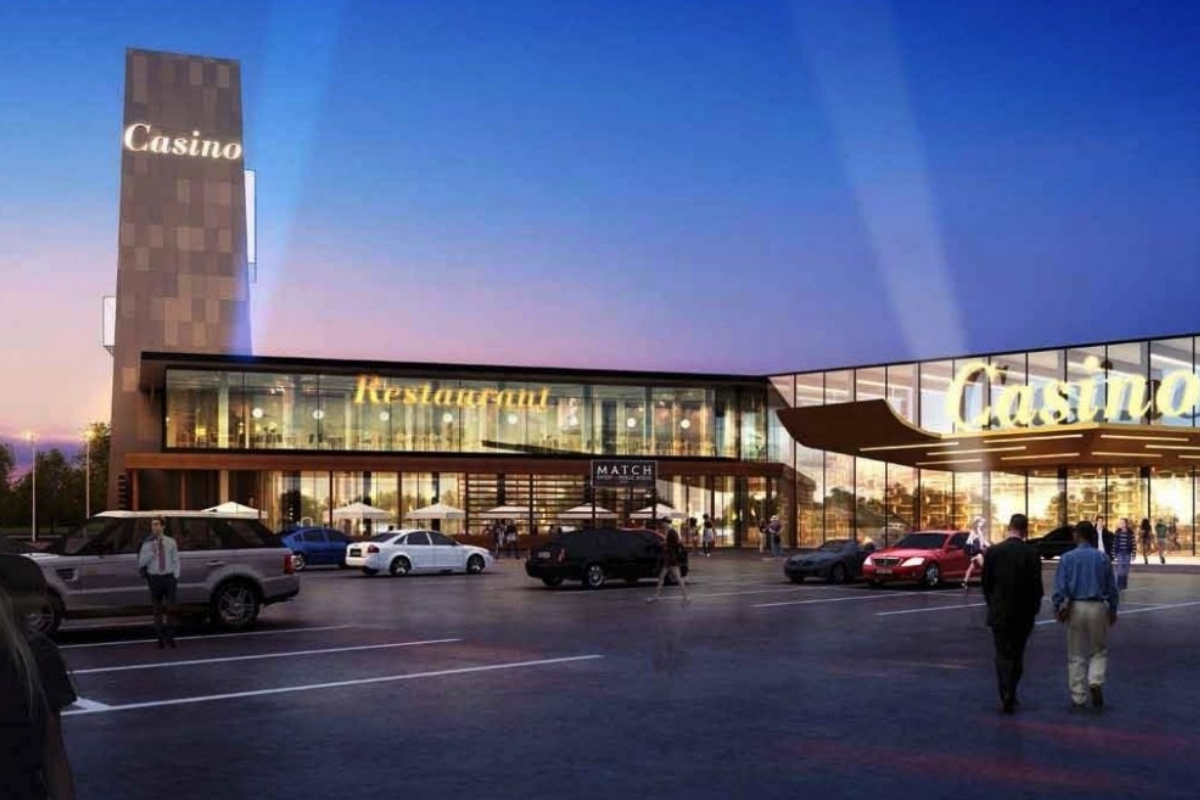 Reading Time:
2
minutes
Exciting Acquisition Marks the Latest Step in Gateway's Growth Strategy
Gateway Casinos & Entertainment Limited (Gateway) announced that it has acquired Chances Casino Kamloops (Chances Kamloops). Gateway will take over the day-to-day operations of the Chances Kamloops facility effective today. The acquisition makes Gateway the sole gaming provider in Kamloops, as the operator of both Cascades Casino Kamloops and Chances Kamloops.
This strategic acquisition marks the latest step in Gateway's growth strategy which has seen the company expand their footprint and product offering across Canada with their proprietary casino and restaurant brands.  With the addition of Chances Kamloops, Gateway now operates 26 properties in British Columbia, Alberta and Ontario with approximately 8,600 employees.
"This is an exciting day for everyone at Gateway as we welcome Chances Kamloops and their employees to the Gateway family. I'd like to thank the Hart Family for their commitment to the Kamloops communities and we look forward to working with them on a smooth transition," said Tony Santo, CEO of Gateway.
Based in Burnaby, BC, Gateway has made significant investments in the communities where they operate to improve the customer experience, which has brought hundreds of jobs and economic contribution to local economies.
In August 2015, Gateway opened the new Cascades Casino Kamloops – an entertainment destination in Kamloops. The investment features slots and table games, live entertainment, Match Eatery & Public House, Atlas Steak + Fish and The Buffet.
With operations throughout the Thompson-Okanagan, Gateway has also completed a renovation and rebrand in Kelowna to Playtime Casino Kelowna in March 2018. It opened Cascades Casino Penticton in 2017 and established Match Eatery & Public House at Lake City Casino in Vernon in 2014.
About Gateway Casinos & Entertainment Limited:
Gateway Casinos & Entertainment Limited ("Gateway") is one of the largest and most diversified gaming and entertainment companies in Canada. Across its 26 gaming properties in British Columbia, Ontario and Edmonton, Alberta, Gateway currently employs approximately 8,600 people and boasts approximately 429 table games (including 48 poker tables), 13,818 slots, 82 restaurants and bars and 561 hotel rooms. As the new service provider for the Central Gaming Bundle in Ontario, Gateway recently added two new properties and one new planned build in Wasaga Beach to its portfolio.  A multi-pronged growth strategy has seen Gateway diversify and expand its product offering, including developing proprietary casino and restaurant brands, dramatically improving the gaming customer experience while attracting new customers. Some of Gateway's proprietary brands include Match Eatery & Public House, Atlas Steak + Fish and the new Halley's Club.  In 2017, Gateway celebrated 25 years in the business of gaming and entertainment in Canada. Further information is available at www.gatewaycasinos.com.
SOURCE: Gateway Casinos & Entertainment Limited
Lotoquebec.com to stream Live Casino from Evolution's Canadian studio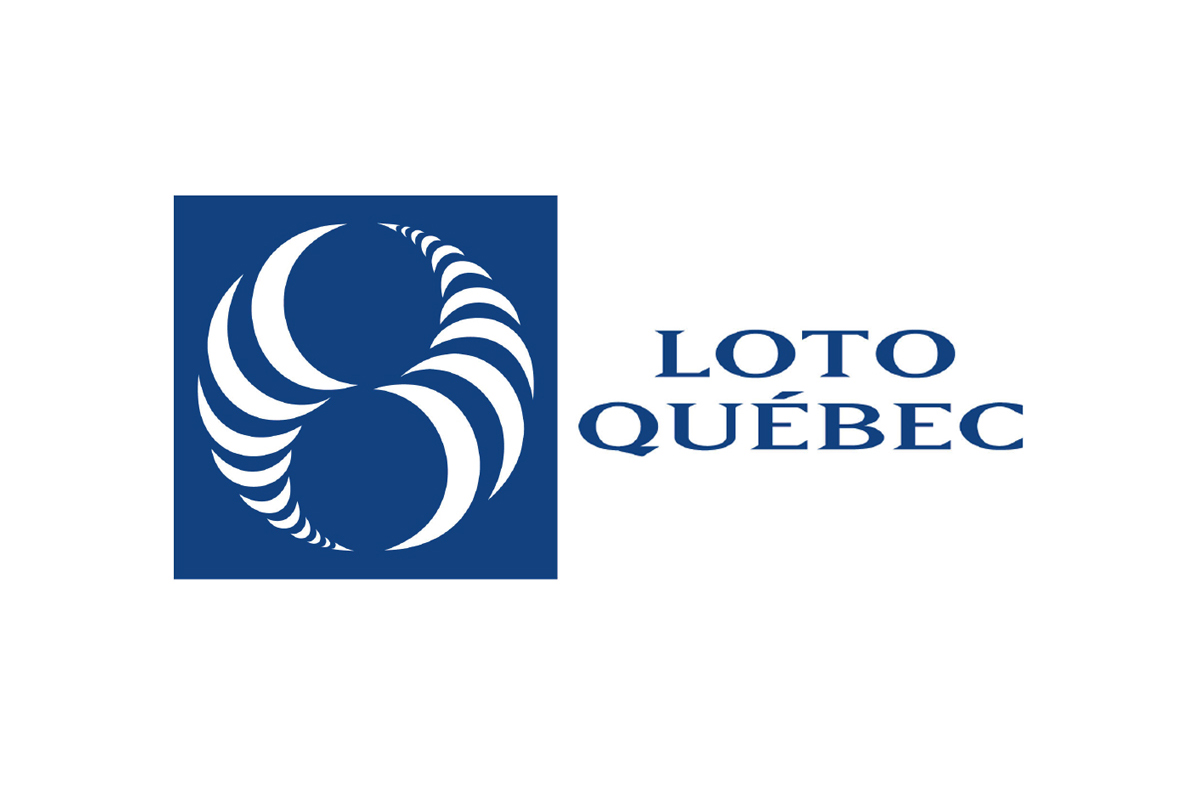 Reading Time:
2
minutes
Evolution Gaming, leading provider of Live Casino solutions, has announced that it has signed a major agreement with lotoquebec.com to provide the provincial Crown corporation with Live Casino services from Evolution's production studio in Vancouver.
Lotoquebec.com will be the second online game site operating out of Evolution's Live Casino production studio in Vancouver, which opened in 2018. Since February, BCLC (British Columbia Lottery Corporation) has offered Live Casino to British Columbia and Manitoba, with Evolution the only regulated Live Casino provider in Canada.
The studio is now being expanded to meet projected high demand from players in Quebec. Quebec is Canada's second most populous province after Ontario, and home to more than 8 million predominantly French speaking people.
In its first move into Live Casino (named Casino en direct in French), lotoquebec.com will offer its players six dedicated tables, five of which will be hosted by French speaking game presenters, as well as four existing tables. The service is expected to go live in January 2019.
Lotoquebec.com's Live Casino games will all be available on desktop, tablet and smartphone, where the provincial Crown corporation already offers online casino games, poker, sportsbetting, lottery, bingo and XP Games.
Sovanna Phan, Online Product Manager at lotoquebec.com, said: "We're thrilled to be launching Casino en direct! It's innovative, and a great addition to what we already offer our customers on lotoquebec.com. It fits hand in glove with our click-and-mortar strategy to engage with customers both online and face-to-face at our casinos."
Phan added: "We selected Evolution because we wanted a partner with the vision, innovation and capability to deliver localised, convergent solutions that will allow lotoquebec.com to deliver Live Casino in so many ways, to appeal to different players."
James Stern, Evolution's Chief Business Officer – America & Land-based, added: "The service we will be providing to lotoquebec.com underlines the flexibility of our Vancouver studio and our vast experience in the provision of Live Casino solutions. Our track record in providing native speaking dealer solutions is a key factor, with lotoquebec.com's French speaking presenter tables being a key USP when serving the province's predominantly French speaking population."
The lotoquebec.com signing follows not only the BCLC agreement in Canada, but also a stream of new business wins for Evolution's recently opened New Jersey production studio. Together these successes underline Evolution's growing Canadian and American presence and an extension of the company's dominance outside of its traditional stronghold in Europe.