Deloitte's 2019 TMT Predictions forecast the rise of the smart speaker in Canada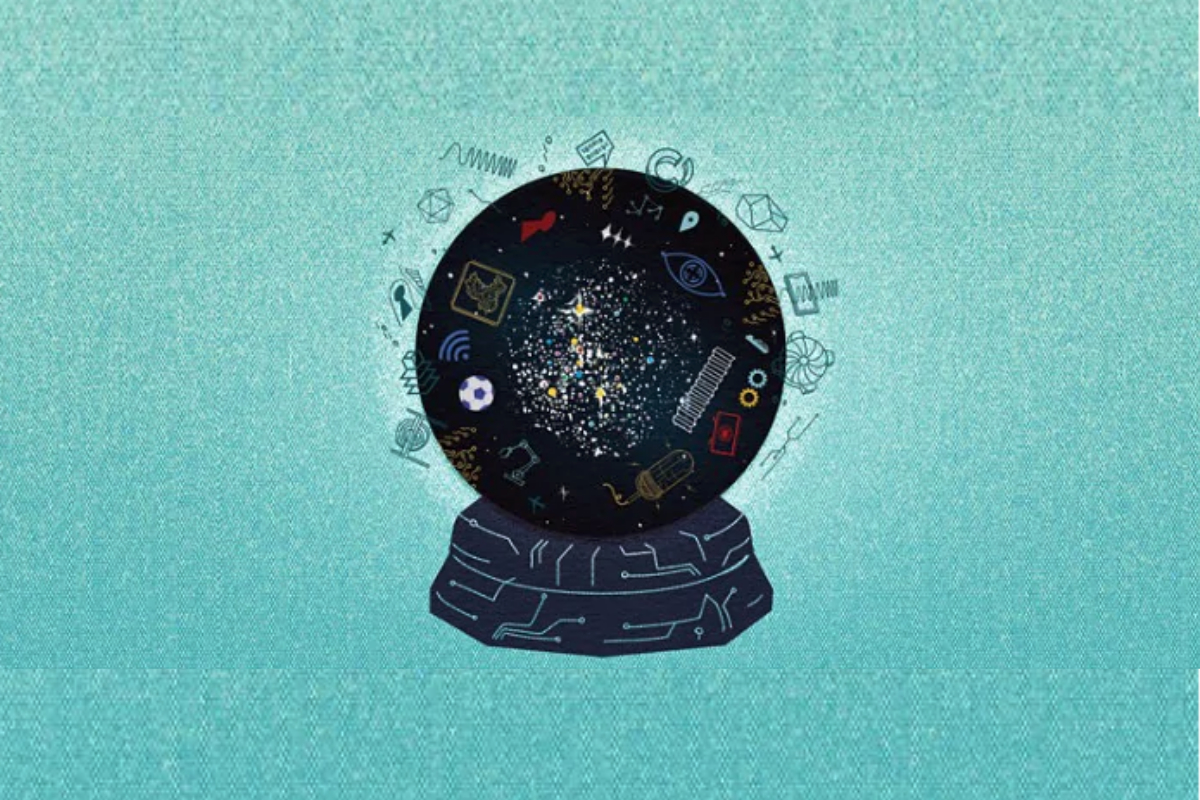 Reading Time:
5
minutes
Deloitte predicts the smart speaker will become the fastest-growing connected device category worldwide with a distinctly Canadian usage: checking the weather
Smart speakers to become the fastest-growing internet connected device worldwide
Canadian talent and innovation to drive country's growth in cloud-based AI
Popularity of sports betting leads to increased TV viewership among Canadian men, especially when money's on the table
In the 18th edition of its Technology, Media and Telecommunications (TMT) Predictions, Deloitte forecasts the rise of the smart speaker—internet-connected speaker with integrated digital assistants—in Canada. While smart speaker adoption in the country is currently at nine per cent, Deloitte anticipates further adoption when language barriers are overcome and Canadians truly understand the devices' capabilities. Smart speaker adoption in Quebec is almost half that of the rest of the country, and of six countries surveyed, most people used the technology to play music—except in Canada, where people use smart speakers to check the weather.
"Globally, smart speakers are poised for impressive growth," said Duncan Stewart, director of research for TMT at Deloitte Canada. "In Canada, we're also predicting growth, but barriers to adoption remain. Language acceptance is still a challenge in Quebec, with usage lagging behind the rest of the country. Additionally – and while it likely comes as no surprise – Canadians tend to use smart speakers to check the weather, but the power of these devices extends far beyond that."
Deloitte predicts the industry for smart speakers will be worth US$7 billion in 2019. At a 63 per cent growth rate over 2018, smart speakers are poised to become the fastest-growing connected device category worldwide.
AI in Canada: Keeping up with the competitors
Deloitte predicts that companies will accelerate their usage of cloud-based artificial intelligence (AI) software and services in 2019. Although Canada doesn't have the size and scale to realistically compete head-to-head with the global tech cloud giants, it will likely supply technology to those who'll be providing AI through the cloud. Canada will also see a democratization of AI capabilities and benefits that had previously been the sole preserve of early adopters.
As a strong global leader in AI, Canadian innovation and talent can drive the growth of AI through the cloud, most likely at the applications level, with a focus on enterprise software. Of the global companies already using AI, 58 per cent are using cloud enterprise software plus AI, which is predicted to rise to 87 per cent by 2020.
"Signs point to AI becoming one of the leading economic drivers of our time," said Anders McKenzie, managing partner for TMT at Deloitte Canada. "Canada is a leader in both research and talent, which positions us well to drive innovation and growth for cloud-based AI by equipping providers with the technology to meet demand."
In Canada, TV sports broadcasting is a safe bet
Globally, sports gambling is a US$200 billion industry. In Canada and the United States, TV sports watching and gambling is increasingly popular among 18-34-year-old-men, although Canadians tune in slightly less than their American counterparts. In the US, 73 per cent of Americans who bet on sports at least weekly are much more likely to watch the event on TV, compared to 59 per cent of
Canadians. Deloitte predicts that of the demographic who watch TV sports, 60 per cent will also bet on it—and the more often they bet, the more they'll watch.
Deloitte's annual TMT Predictions provide an outlook on key trends in the technology, media, and telecommunications industry sectors worldwide. They're based on global research, including in-depth interviews with clients, industry analysts, global industry leaders, and Deloitte member-firm TMT practitioners. Last year, Deloitte was 90 per cent accurate with its TMT predictions.
The most significant TMT predictions in 2019 are:
Hold onto your handsets: 5G heralds a much faster world – 2019 will be the year in which fifth-generation (5G) wide-area wireless networks arrive in scale, offering higher speeds than its 4G predecessor. That's likely good news for some of the 24 per cent of Canadians who have a wireless-only connection for their home data needs when 5G launches in

Canada

in 2020 or 2021.
Cloud cover spreading AI capabilities to all – In 2019, companies will accelerate their usage of cloud-based artificial intelligence (AI) software and services, with 70 per cent of AI adopters obtaining their AI capabilities through cloud-based enterprise software. Of the global companies already using AI, 58 per cent are using cloud enterprise software plus AI, which is predicted to rise to 87 per cent by 2020.
Siri/Alexa/Google, what's the weather like today, eh? – The industry for smart speakers—internet-connected speakers with integrated digital assistants—will be worth

US$7 billion

in 2019, becoming the fastest-growing connected device category worldwide.
Does TV sports have a future in

Canada

? Bet on it – In 2019, 60 per cent of Canadian and American men aged 18-34 who watch sports on TV will also bet on sports, and the more often they bet, the more often they'll watch.
On your marks, get set, game! – The North American market for esports will expand by 35 per cent in 2019, with the global market to reach

US$1 billion

by the end of 2019.
Radio: Revenue, reach, and resilience – Deloitte predicts global radio revenue to reach

US$40 billion

in 2019, with over 85 per cent of the developed world's adult population tuning in weekly.
3D printing picks up steam again – Sales related to 3D printing by large public companies will grow at about 12.5 per cent in each 2019 and 2020, more than double its five per cent growth rate from just a few years ago.
Sino the times: Connectivity-driven innovation from

China

–

China

will have world-leading telecommunications networks in 2019, laying the groundwork to provide for the gestation and maturation of at least three significant new industries, each of which could generate tens of billions of dollars in revenue annually by 2023.
AI will run on Chinese semiconductors – Revenues for semiconductors manufactured in

China

will grow by 25 per cent to

US$110 billion

in 2019, up from

US$85 billion

in 2018. Deloitte also predicts that in 2019 a Chinese chip foundry will begin producing semiconductors that are specialized for AI and machine-learning tasks.
Quantum computers are coming–lock up your data – Quantum computers (QCs) will not replace classical computers for decades, but Deloitte predicts the QC market of the future will be about the size of today's supercomputer market – around

US$50 billion

.
Deloitte's Canadian TMT Predictions road show kicks off on January 10 in Toronto, followed by stops in Montreal, Quebec City, Kitchener-Waterloo, Vancouver, Ottawa, and other Canadian cities.
About Deloitte:
Deloitte provides audit & assurance, consulting, financial advisory, risk advisory, tax and related services to public and private clients spanning multiple industries. Deloitte serves four out of five Fortune Global 500® companies through a globally connected network of member firms in more than 150 countries and territories bringing world-class capabilities, insights and service to address clients' most complex business challenges.
Deloitte LLP, an Ontario limited liability partnership, is the Canadian member firm of Deloitte Touche Tohmatsu Limited. Deloitte refers to one or more of Deloitte Touche Tohmatsu Limited, a UK private company limited by guarantee, and its network of member firms, each of which is a legally separate and independent entity. Please see www.deloitte.com/about for a detailed description of the legal structure of Deloitte Touche Tohmatsu Limited and its member firms.
Source: Deloitte & Touche
Lightning Box launches in Canada with Loto Quebec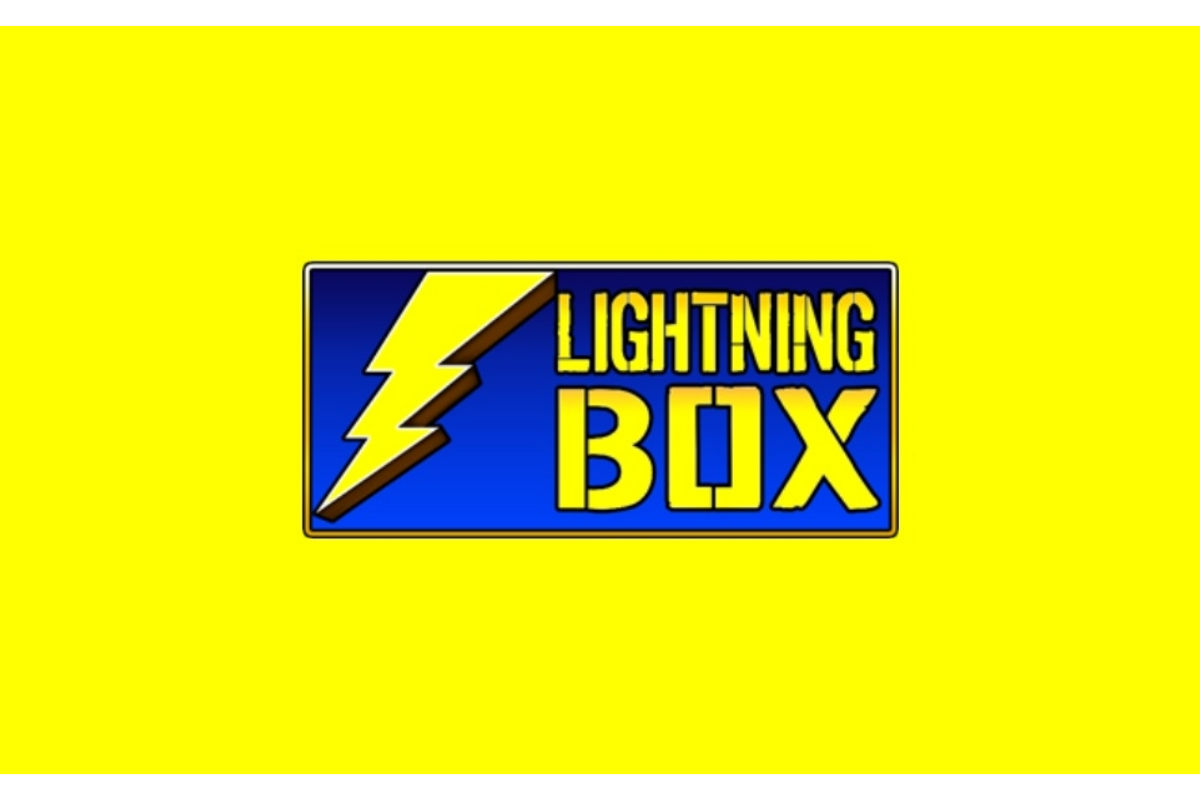 Reading Time:
< 1
minute
Lightning Horseman is first game out of the gate for Aussie studio
Slot design specialist Lightning Box has continued its expansion into the North American market by launching its first titles in Canada.
Having enjoyed considerable success in the United States, the Sydney-based supplier unveiled Lightning Horseman with Loto Quebec, via an integration with SG Digital.
The popular game recently went live with the Quebecois state lottery and quickly became its highest-earning game in the first 24 hours.
Last week Lightning Box also launched their popular title Silver Lion and there are now plans to roll out further games in the coming months.
Peter Causley, CEO and co-founder of Lightning Box, said: "We're very excited to have launched Lightning Horseman in Canada, our first game in the country.
"Though this is our first title there, we have lots of experience in the North American market and this game adds to the impact we have made in real money gaming, social and land-based casinos.
'Marie-Eve Laberge, Product Manager at Lotto Quebec, said: "We're delighted to be the first operator in Canada to go live with Lightning Box's games.
"Their games have always been well-received across the border and given how well Lightning Horseman has performed already, we're looking forward to rolling out further titles in the near future."
Gambling at Online Casinos for Canadians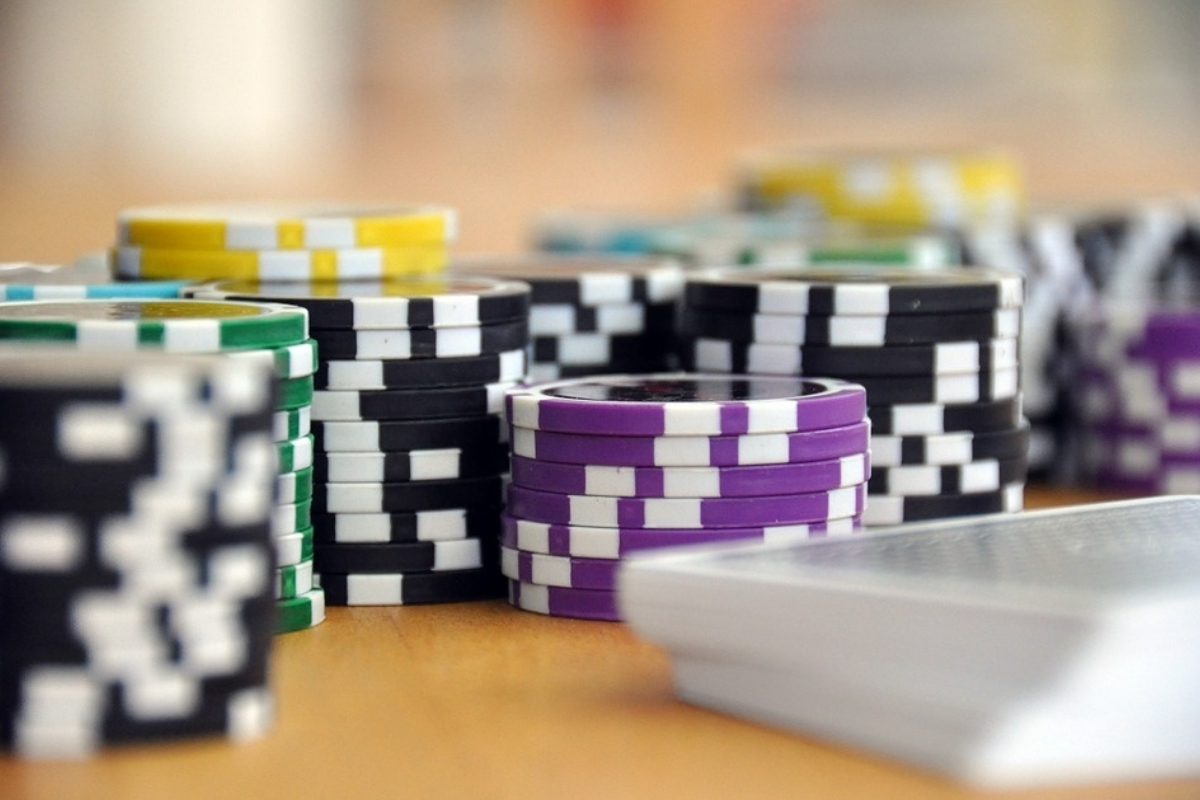 Reading Time:
3
minutes
Canucks are treated to a wide variety of quality games when it comes to online casino gaming for Canadians. The wide variety is only one of the advantages of laws that work in favour of online casino gaming in Canada. If you are looking to gamble in Canada or you are a curious Canadian looking to find out more about gambling at online casinos, you are in luck. Here is everything you need to know about the fine skill players so enjoy when gambling online.
Gambling for Real Money vs. Free Casino Games
For serious gamers, it's about money. Canadian online casino sites offer Canuck players a real shot of unlocking life-changing sums of money. While this may be a highlight for many players who frequent Canada or reside in a beautiful country, there are those who enjoy a good casino game for free. Free casino gaming is a massive attraction for first-time players as well as players seeking more first-hand information on games, especially slot games.
Sign Up Bonuses
Before signing with an online casino look for the sign up bonuses which are rather common for Canadian casino owners to offer potential new members. Because of the high-quality games Canadian casinos are so famous for, these casinos attract a rather impressive following and in order to outdo one another they offer extravagant bonuses and competitive prices which allows Canucks the pleasure of saving money while simultaneously winning money.
Promotional Offers
Both land based gambling and online gambling in Canada provide players with some of the most innovative promotional offers, however, online gambling in Canada is far more tailored as players are able to choose their promotional preferences and benefit accordingly. Promotional offers usually run on certain days of the week or for a time period of a month, really allowing Canucks better value for their coin.
Gaming Variety
Canadian developed online casinos have been designed with the intention of attracting Canucks and one way of guaranteeing new and returning players is by offering a wide variety of casino games. Enjoy a list of games that include video poker, baccarat, blackjack, slots and so many more innovative ideas that have been developed for your pleasure.
Withdrawal and Payment Options
A contributing factor to the popularity of online casino gambling is that there are many available payment and withdrawal options which make for faster turnaround times for players looking. There is however a concern here as players should be aware that certain transactions take longer than others and may vary in fees. This is due to bank marking up transactions by charging users to utilize their services unless of course you are using an eWallet. The point is to make sure your Canadian casino has supplied you with enough information on the deposit and withdrawal options so that you can make an informed decision when withdrawing winnings or depositing cash into your real casino account.
Real Money Casino Licensing
Because you are dealing with real cash as mentioned above, you will need to ensure that your casino of preference is licensed and fully regulated so that when the time comes and you want to withdraw your winnings, there are no delays or reasons as to why the online casino refutes your request to withdraw what is rightfully yours. How you check the authenticity of a Canadian online casino is by scrolling to the bottom of the page and seeking out the casinos licensing number or certification of the casino. This then proves the legitimacy of the casino you have chosen, ensuring you get your cash out when wanted. Be sure to read the fine print in order to understand any delays should they arise.
Some of the leading online casinos in the world are Canadian casinos and you have the opportunity to explore these casinos as if they were in your backyard. There is nothing quite as satisfying as finding a reliable casino with all the perks, offers, and discounted rates to enhance your gaming experience. If you know what to look for and where to find it, it could be yours and that is why so many players are choosing to sign with online casinos for Canadians.
Scientific Games Expands OpenGaming Studio Portfolio with Global Launch of Everi Content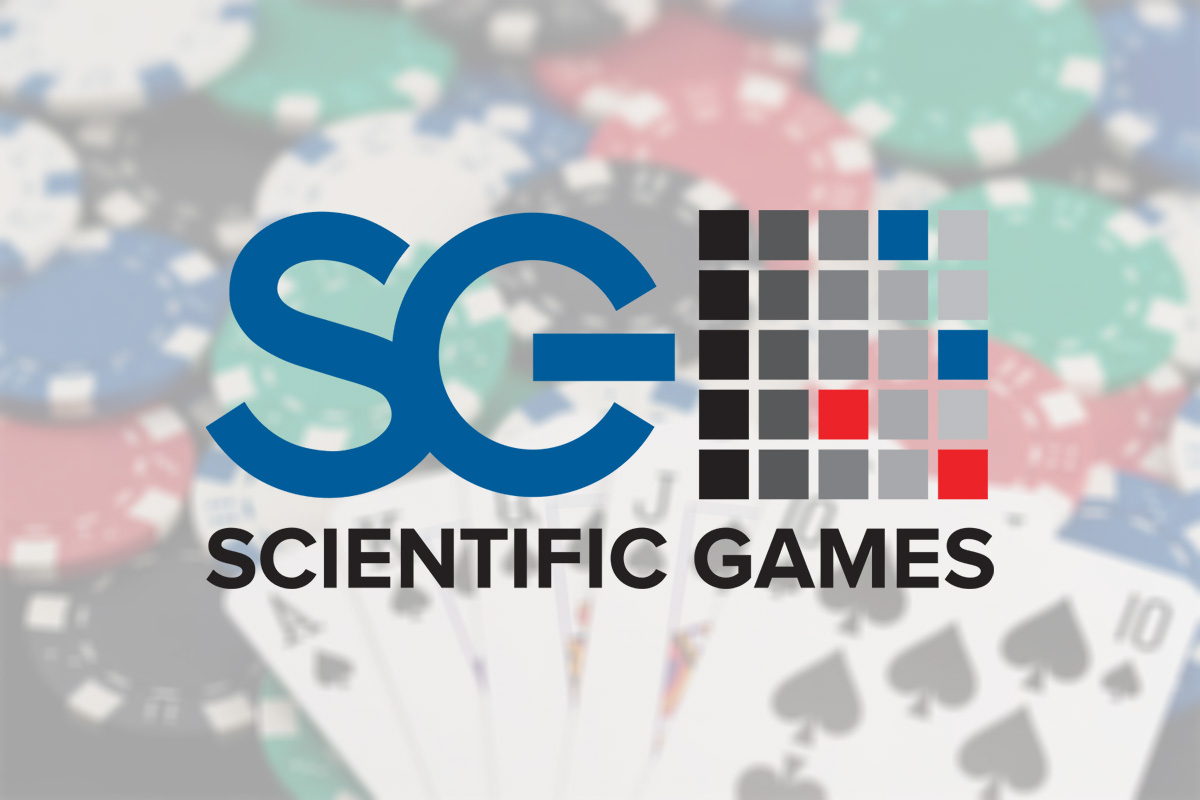 Reading Time:
< 1
minute
Scientific Games' OpenGaming solution will make Everi's interactive content available to operators in New Jersey and Pennsylvania in 2019, Europe and Canada in 2020
Scientific Games Corporation and Everi Holdings Inc. have partnered to launch iGaming in New Jersey, Europe and Canada.
Scientific Games' OpenGaming solution will make Everi's interactive content library available to operators via the Open Gaming System™ ("OGS")  content aggregation platform. The initial launch of Everi's content library focuses on North America in 2019, with a debut in New Jersey and Pennsylvania. In 2020, the companies will look to expand the relationship to include launches in Europe and Canada.
Dylan Slaney, SVP Casino for SG Digital, said, "We're thrilled to partner with Everi and bring their games to these iGaming markets. We look forward to using our reliable and dynamic platform to support third party content. Our OGS platform has proven successful in launching iGaming content, and we look forward to continuing this success as we bring Everi's engaging content to new markets."
David Lucchese, EVP and Interactive Business Leader, at Everi, said, "iGaming continues to grow by the day, and we're always looking for new ways to reach our players with our extensive content portfolio that includes high-performing video titles and best-in-class, award-winning mechanical games. Partnering with Scientific Games and using their OGS platform puts our games front and center – making them readily available to the industry's top operators."