Groove Gaming says "I Do" to Africa with iDoBet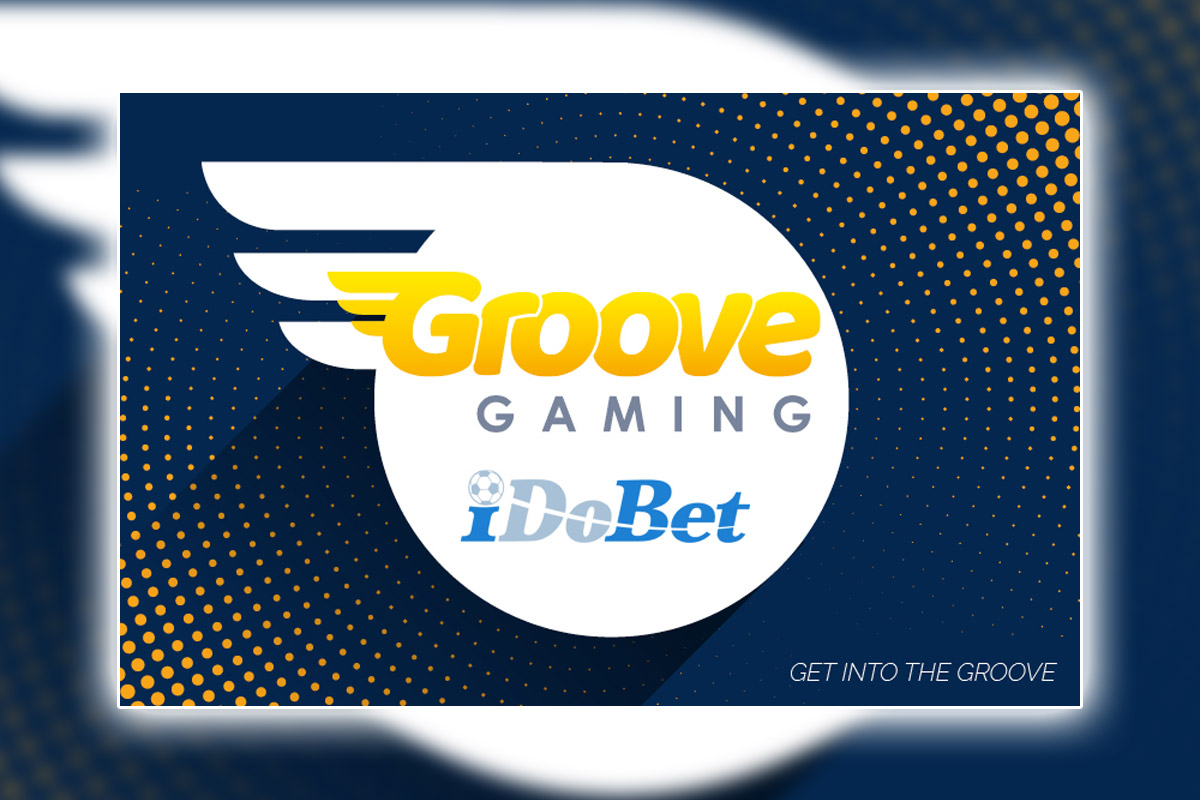 Reading Time:
3
minutes
Innovative Groove Gaming has announced an exclusive partnership with leading platform iDoBet that kicks-off the year nicely for both brands and hands Groove Gaming new ammunition in sports betting as well as reach in Africa.
Since 2005, iDoBet has been a leading provider of state-of-the art systems for the gaming and sports-betting industry, providing innovative technology together with advanced systems. iDoBet is active in a number of important areas of the gambling industry including supplying retail outlets, mobile betting, entertainment, sports-betting, software development, casino, virtual gaming, online marketing, and affiliate programmes. iDoBet covers over 60,000 monthly sports events, 26,000 monthly in-play events, 1500 bet markets and 40 sports.
Groove Gaming are working with a number of big operators, offering the latest of today's most popular slots and top table games, over 1700 casino games to the biggest Lotto, Bingo, Live games, Scratch, Multiplayers and Sportsbooks. Groove Gaming has created and curated commercial partnerships with the world's most distinguished games providers to provide operators a wide range of options for every market and the BI tools to continuously make sure the games that are offered will maximise player experience. Apart from the growing portfolio of games, other services include payment processing, fraud protection, risk management, regulatory compliance, business intelligence, affiliate promotion and customer service, as well as support in launching, maintaining, and growing new online casinos.
By concluding this year opening deal with iDoBet, Groove Gaming are significantly strengthening their presence in the African market, one of iDoBet's strongholds. Groove Gaming attended the inaugural ICE Africa during October 2018, and this deal facilitates Groove Gaming's ability to deliver solutions in Africa or to operators seeking to target the African market.
The extensive agreement with iDoBet also covers sports content which is a vertical that is building for Groove Gaming which has a team of experienced gaming professionals working closely with a carefully-compiled cluster of clients, such as EveryMatrix, iGP, Digitain, Equinox Dynamic, Alpha Interactive, FairPlayBet, ProgressPlay, ALEA and now iDoBet, amongst others. Every client enjoys 24/7/365 account services to maximise revenue and introduce games that deepen player involvement.
Yaniv Bason, CEO at iDoBet said: "iDoBet continues to move from strength to strength, with more B2B providers choosing our platform for its robust content. The addition of Groove Gaming's suite will only enhance our platform further. We work hard to maintain the balance between the quality and quantity of the content we offer, which is why we have selected to partner with Groove Gaming."
Rebecca Sotomora, Head of Sales at Groove Gaming said: "Any serious operator can get into the groove with Groove Gaming and that's why we signed with iDoBet, they are one of the strongest offerings out there and we've added a lot of new sports content on our platform thanks to our arrangements with iDoBet. At the heart of Groove Gaming's expertise is selecting the highest-quality content to differentiate our offering and to drive player-engagement for clients, which is one of the aspects of this important partnership with iDoBet."
Contact Groove Gaming by emailing [email protected]
For further information visit www.groovegaming.com
ABOUT GROOVE GAMING:
Offering an extensive game library of over 1500 HTML5 slots, table games and video pokers, Groove Gaming is headquartered in Israel and holds licenses issued by the UKGC and the MGA. Groove Gaming was founded in 2016 by a group of professionals who all had the dream of creating an exclusive service so entrepreneurs could meet the growing gaming needs of the world. Expert managers control financial transactions with accuracy and foresight, and Groove Gaming's top-notch customer service rivals, and in most cases beats, most multinational companies operating today. With integrated multiple streams from today's top providers Groove Gaming powers market access with industry heavyweights. Visit Groove Gaming on stand N9-162 at ICE 2019.
Frank Schuengel Appointed as ILGL's COO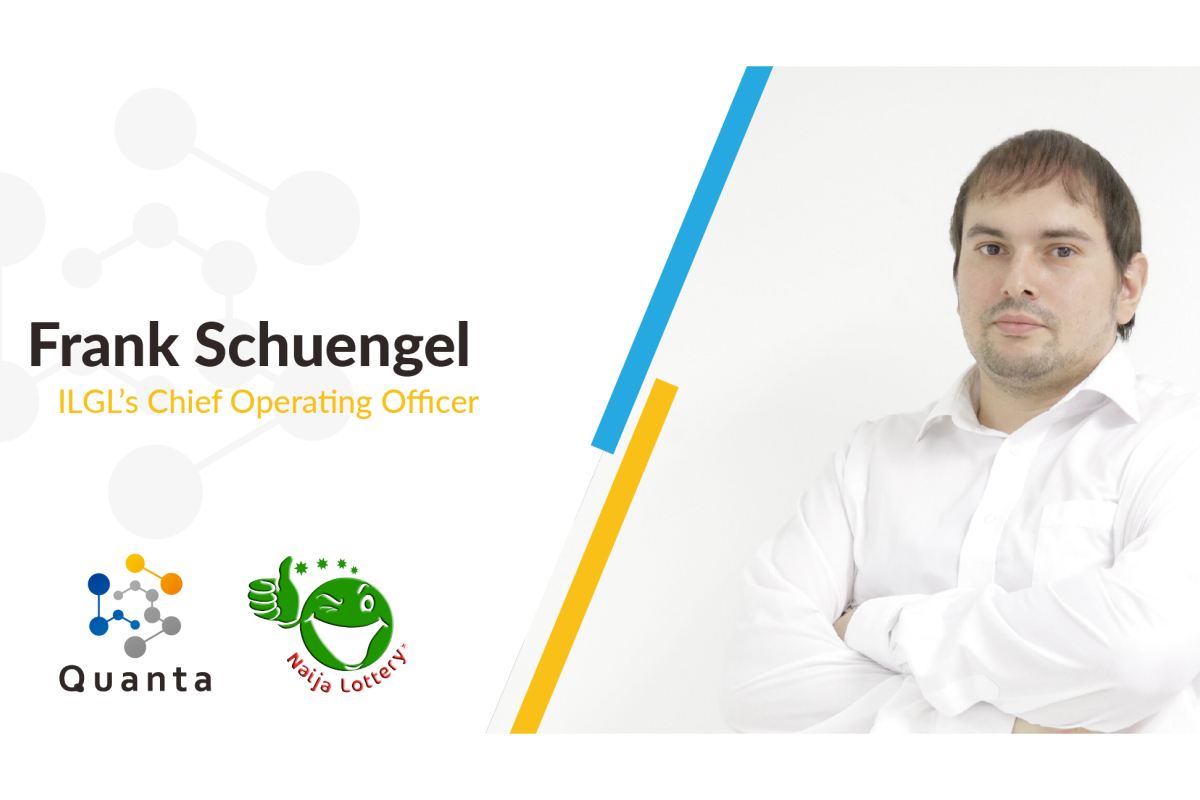 Reading Time:
< 1
minute
Quanta, the Isle of Man based Blockchain Lottery pioneer, is delighted to announce the appointment of Frank Schuengel as it's Nigerian subsidiaries new Chief Operating Officer.
The current focus of Quanta is on streamlining its business activities and rolling out an updated version of its innovative Blockchain Lottery product throughout Africa starting with Nigeria. Quanta's new strategy calls for the fast introduction of the newly enhanced product to the market, paired with greatly improved operational efficiencies en-route to achieving its goal of operational profitability in the very near future. Quanta's board of directors made the decision to appoint Frank as the new COO after a thorough analysis and review.
"I am delighted to welcome Frank as our COO," Quanta's CEO, Harmen Brenninkmeijer said. "Experienced management will be vital for the success of Quanta. Frank is an e-gaming industry veteran whose global expertise and technical knowledge will benefit the company on its road to commercial success. I am confident that his extensive skillset and proven leadership will help us to focus on our goal of delivering value for our clients and shareholders."
Frank started his career with Isle of Man online gambling pioneer betinternet almost twenty years ago and has since held senior positions at major companies including 188BET and Intralot. Most recently, Frank founded the first Isle of Man licensed Bitcoin-only Sportsbook and Casino – btb88. Now, Frank is leading the charge when it comes to bringing the ground-breaking Quanta Blockchain Lottery to its Nigerian customers.
"Land-based Casinos Should Crisis-proof Their Operations and Diversify Online" – WinPrincess' Guven Eraslan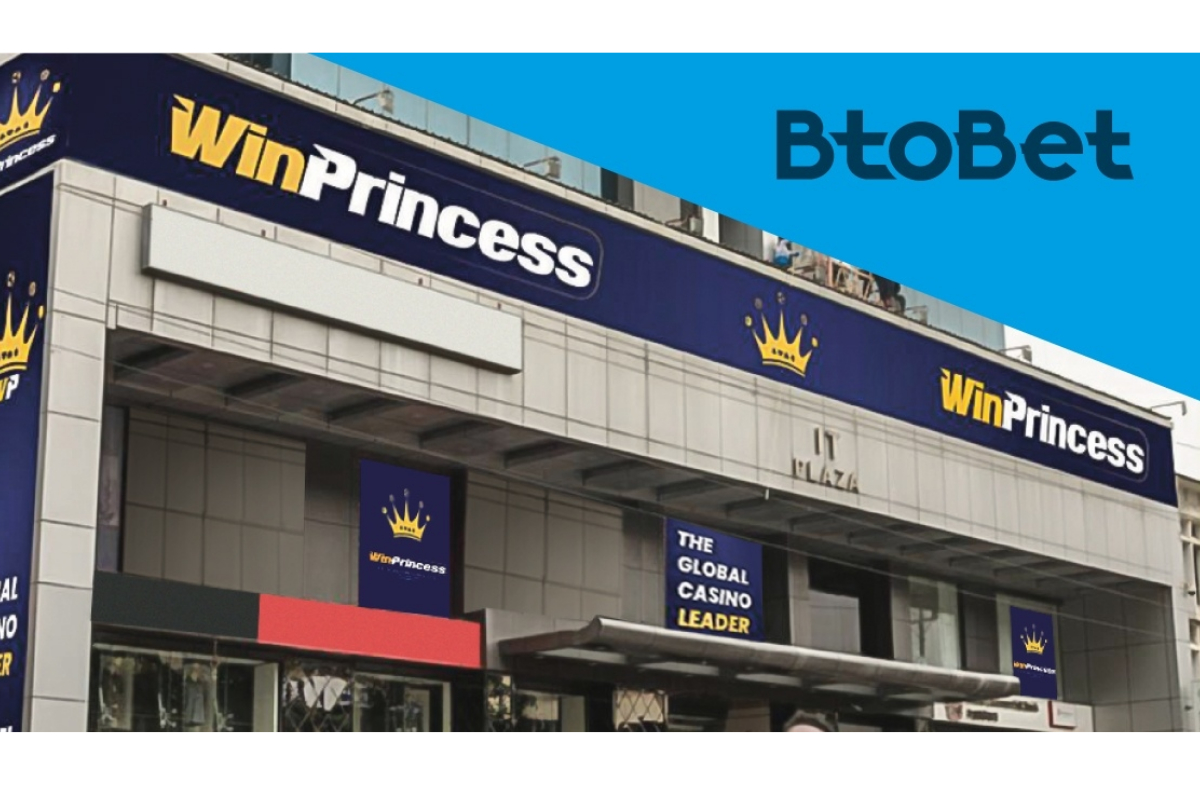 Reading Time:
3
minutes
After announcing its partnership with WinPrincess, whereby the principal retail casino in Tanzania will be diversifying its operations, incorporating the digital channels to its retail business strategy, leading iGaming platform provider BtoBet meets with Guven Eraslan, Executive Coordinator of the WinPrincess Group, to understand key market traits.
Coming from the casino vertical, do you intend to stick to your core brand strategy or diversify and grasp the opportunity that other verticals keep in hold?
Our core business is the operation of land-based casinos. At heart we are a family owned traditional bricks and mortar company with strong values. But like any other company we need to grow in order to continue to remain relevant.
Therefore, we cannot afford to miss any of the opportunities that lie ahead of us, and our focus will be on all verticals within the iGaming industry. Our mid-term strategy is to be online in all the countries where we operate land-based casinos already. With marketing being key to the success of the online business, we believe that we can create a synergy through our already existing physical presence, knowledge of the culture and manpower on the front.
You have targeted Tanzania for your first expansion to online gambling. Why Tanzania?
Tanzania's betting industry has more than doubled in the last three years. Moreover three of the fastest growing cities in the world are in Tanzania. Dar Es Salaam has a population of 6.7 million people and is projected to grow by 100% to 13.4 million by 2035.
Apart from this it is important to note that all of the fastest growing 15 cities in the world are found in Africa. We believe that Africa is a safe bet if you need a good start. And that is exactly what we need, if we are to tackle and master diversification within a traditional casino company such as ours.
From a global perspective land-based casinos have been slow to shift or expand their operations to the digital channels, and thus providing a more complete betting experience where all the channels are interlinked. Why do you think is there such a reluctance from retail casino operators to transform their business strategies?
I think people are reluctant to change in general. We are talking about two totally different cultures as well, with the online branch of the business considered as the disruptor in our traditional casino world, where until recently people always needed to be physically present in a brick and mortar casino in order to place their money on bets. Thus there always needed to be a live interaction and it was more like a personal experience.
That is not required anymore, with online casino bringing about a clash of cultures, if you will. Well it is quite clear that it is us, the land-based casino operators, the ones that need to change and adapt. Diversification can only be made in the direction of progress. Business diversification is definitely something that all land-based operators need to address in the short term. We are up to the challenge, and with the right vision and the right partners such as BtoBet we will get there.
The coronavirus pandemic has brought about never before seen measures requiring social distancing. How has this effected the retail casino business?
All but 12 of our casinos are closed at the moment. So we are talking about 20 closed casinos of which we do not know yet when they will be allowed to reopen. The best business model is a crisis-proof one, and there will be a lot of analysis from all industries on how they can achieve this.
Nonetheless I dare say that if we could have achieved a diversification to online more early, and by doing so hedged our investments, we probably would have not been hit as hard.
Do you think that the pandemic will eventually change the players' behaviour?
We cannot foresee with certainty what the player behaviour will look like after the crisis. People might be more hesitant to go to a casino but on the other hand once normality returns I believe that social interaction will be a key element that will characterize people's lives.
My guess is that everything will go back to normal once the pandemic is under control. People have a tendency of wanting to forget bad times. After all social interaction is what makes us human, so we will not easily give up on that.
What elements made you choose BtoBet's Neuron 3 platform as the technological core of your online business?
When I did my own research for iGaming and sports betting platform providers, which are active in Africa it was amazing that under every stone I turned I found BtoBet. When a company of our size wants to go online there is a lot of demand for working with us. And although we had contact with all the main companies in the online gaming business, our decision in the end was quite easy. Knowledge, expertise and trustworthiness are key elements that distinguish BtoBet, and we look forward to work with them on other similar projects.
Carry1st Raises $4.0 Million to Catalyze Mobile Gaming in Africa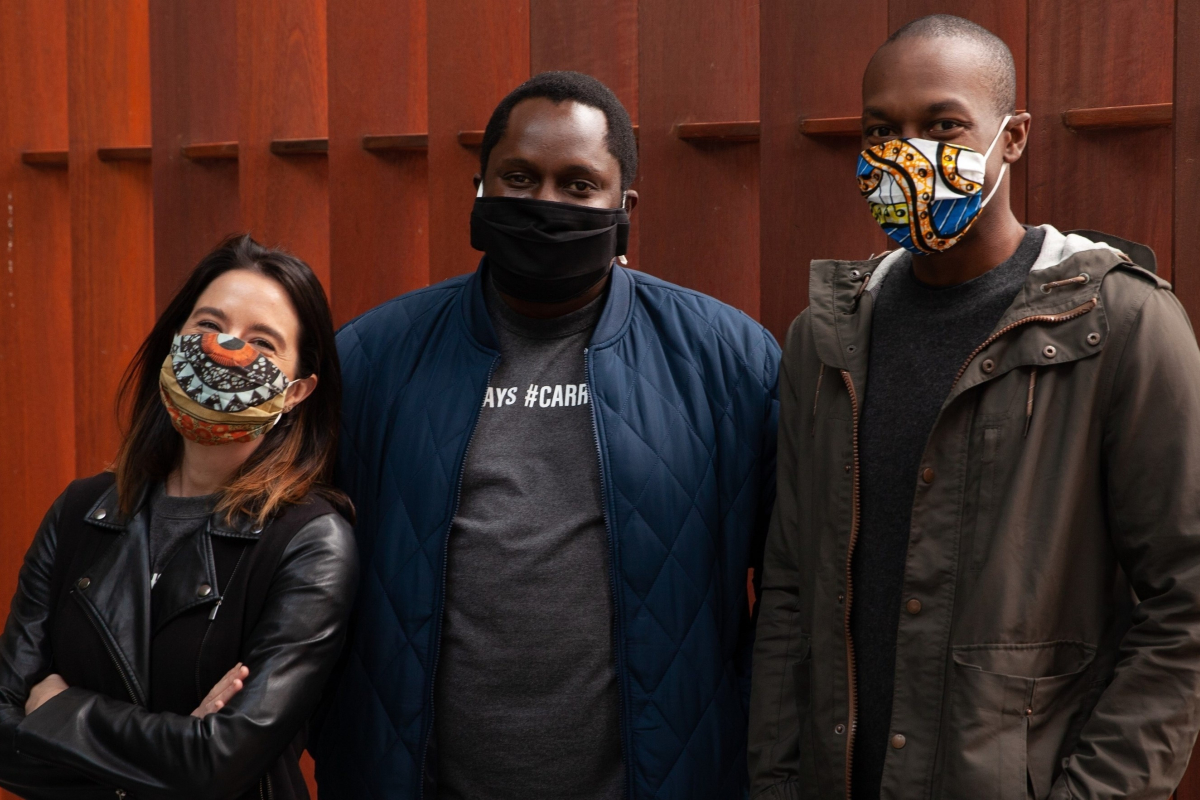 Reading Time:
2
minutes
Carry1st has raised a Series Seed round of US$2.5 million led by CRE Venture Capital with participation from Perivoli Innovations, Chandaria Capital, Lateral Capital, Transsion's Future Hub, and Kam Kronenberg III, among others. This round brings its total capital raised to $4.0 million. Proceeds will go to recruiting top-tier talent, investing in platform technology, and publishing new content. Pardon Makumbe, Managing Partner at CRE, and Henry Lowenfels, Chief Product Officer of One Team Partners (former Scopely SVP), will join the board.
Carry1st is the leading mobile games publisher serving the first generation of African smartphone users. Since launching in 2019, the company has reached over 1.5 million users across the region. Carry1st Trivia was ranked the #1 free-to-play Android game in Nigeria and Kenya; and was named the Best Media & Entertainment Solution for 2019. The company plans to partner with international studios to launch multiple games in 2020 and scale its audience to over a million monthly active users.
"Social gaming is the largest and fastest-growing form of mobile media, grossing more than three times all other app categories combined. Our mission is to bring this world of interactive content to Africa and likewise to connect Africa to the world," said Cordel Robbin-Coker, Carry1st CEO and former Carlyle dealmaker. "Our belief is that building a local publisher, with differentiated tech and operating capabilities across marketing, distribution, and monetization is the way to be this bridge. We are pleased to partner with CRE and our investor group to accelerate this vision."
Founded by Cordel Robbin-Coker, Lucy Hoffman, and Tinotenda Mundangepfupfu, the company addresses key challenges in Africa for consumers and content producers alike. Carry1st serves the world's fastest-growing market, set to add over 350 million smartphone users and increase data consumption by 17x by 2025. By providing tailored content, localized engagement, and payments solutions, Carry1st aspires to accelerate the growth of the African mobile content market, which is already projected to increase by 400% over 5 years.
CRE Partner, Pardon Makumbe said: "We are excited to partner with the world-class team at Carry1st to take the pain out of distributing and monetizing games across Africa. The continent is young, vibrant, and mobile-first — by focusing on the building blocks, we believe Carry1st is well-positioned to define the category, and catalyse the development of the industry for Africa's over 1.3 billion consumers."
Lucy Hoffman, Carry1st VP of Operations added: "It's really exciting to be part of developing a new industry in an emerging region. In doing so, we will stimulate thousands of jobs and drive digital inclusion. When people come online for the first time, they want to connect with people and have fun. In these unusual times we are reminded of the power of games to delight, to educate, and ultimately to unite."
SOURCE: Carry1st