Joakim Renman (Commercial Director, Scout Gaming Group) to join the Marketing & Innovation panel at Prague Gaming Summit 3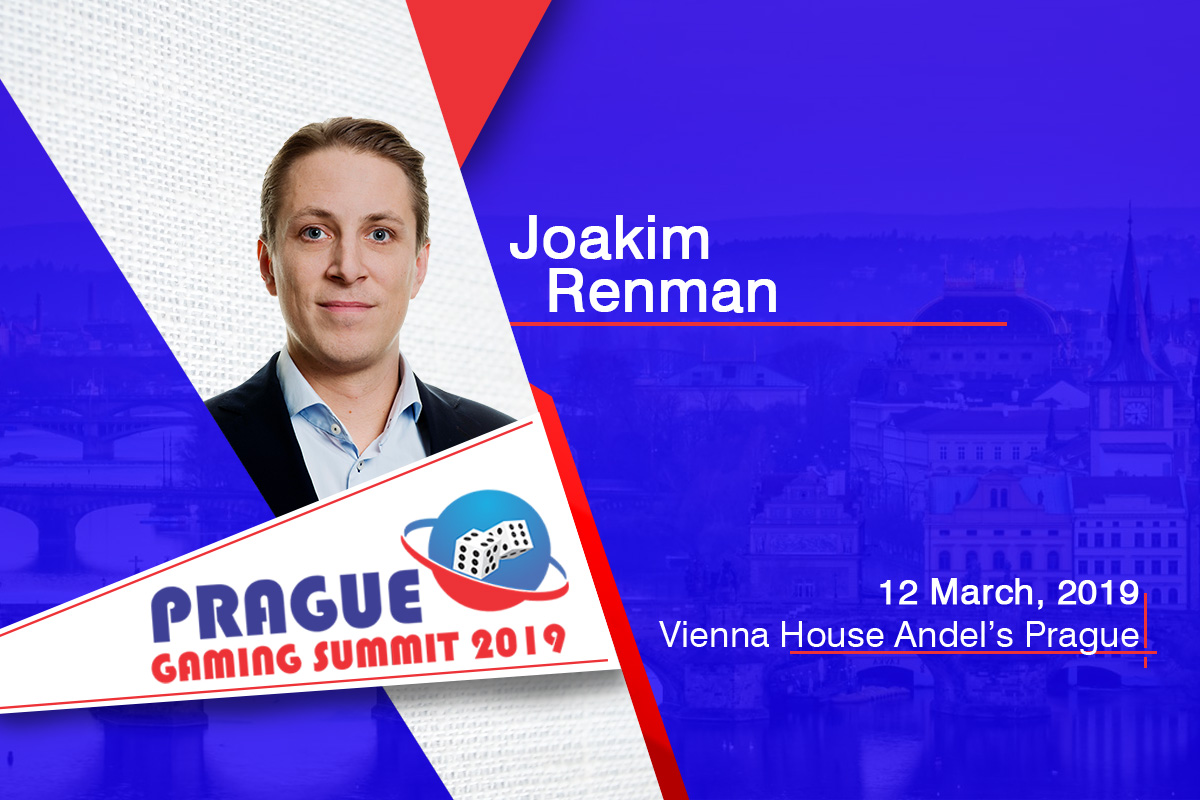 Reading Time:
2
minutes
Daily Fantasy Sports is here to stay and operators need to consider adding Fantasy Play options to their offer or risk losing a chunk of the huge market.
The earliest records of daily fantasy trace back to 1990 and it seems that the daily fantasy sports industry has shown no signs of slowing down ever since then. New innovations happen every day.
The recently announced speaker has well over 11 years of experience going from B2C Poker to B2B casino and betting, then landing into the Daily Fantasy Sports industry, a topic which will be discussed during the 3rd edition of Prague Gaming Summit.
Joakim Renman is the Chief Commercial Officer – Scout Gaming Group, a licensed and regulated developer, operator and provider of Fantasy Sports & Pooled Betting.
He will bring his natural positive outlook on the future, technology and in particular passion about understanding market movements and will join the  "Marketing & Innovation: Understanding Millennials – eSports, Daily Fantasy Sport, Virtual sports and Slots games" panel discussion and share the in-depth knowledge he has about the Fantasy industry.
About Prague Gaming Summit
The yearly summit offers the opportunity for both new companies and veterans, to learn about industry insights and compliance updates, while also take part in several industry related discussions with the leading groups that are at the forefront of the gambling industry in the Czech Republic, Slovakia, Poland, Austria, Switzerland, Germany, and Liechtenstein.
Panel discussion lead by the leading experts of the gambling industry, will approach all regulatory and compliance related aspects of the mentioned markets and will also highlight some trending topics such as the relationships between Regulators, Operators – Affiliates, MasterCard's new requirements for Online Merchants (CFD, FX, Gaming, Crypto), understanding millennials (with emphasis on eSports, Daily Fantasy Sports an Virtual Sports), outsourcing for gaming companies, IT security, AML, KYC, CSR.
The program will also include a very important IMGL MasterClass that will aim to share the latest insights by the International Masters of Gaming Law experts about advertisement banning.
Do not miss this exciting opportunity to meet the team at Prague Gaming Summit 3 and discuss collaboration possibilities! You can Register here or View the Agenda
The conference is held on a yearly basis and it is a "must-attend" gathering for all industry shareholders who are looking for top quality learning and networking having the online and land-based gambling industry in focus.
Full details about the event can be found on the official event website: www.praguegamingsummit.com

European Gaming Q2 Meetup happening next week (10 June), here are the most important details to remember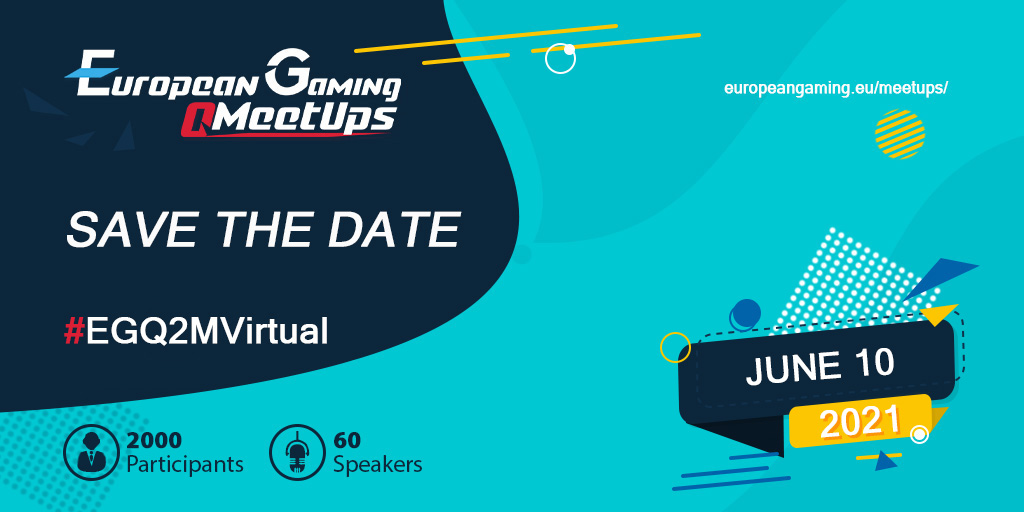 Reading Time:
2
minutes
European Gaming announces the final agenda for their second virtual quarterly meetup in 2021.
The European Gaming Q2 Meetup is taking place on the 10th of June and we are ready to reveal the final agenda for the event. See more details here | Register for free
The meetup already attracted +2k registrations and the interest around the meetups organized by Hipther Agency has increased by +500% in 2021
The team at Hipther Agency along with the Way Seers at European Gaming has designed a program that will satisfy all content needs for companies interested in updates from the EU/EEA/CIS and Balkan regions.
Here is how the final agenda looks like:
All times are in CEST – Central European Summer Time
9:30 AM – 10:30 AM – Regulation Outlook on 2021 in Europe
10:30 AM – 11:30 AM – Responsible Gaming .21
11:30 AM – 12:30 PM – Nordic Industry Roundtable
12:30 PM – 2:00 PM – Key ingredients for running a successful operation
Among the esteemed experts who will share their latest information, you can find:
DR. SIMON PLANZER – Partner at PLANZER LAW
COSMINA SIMION – Managing Partner at Simion & Baciu
ALLA SEREBRIANSKAIA – Partner/Socia at Asensi Abogados
MÁIRE CONNEELY – Senior Associate at A&L Goodbody
CHARMAINE HOGAN – Head of Regulatory Affairs at Playtech
RASMUS KJAERGAARD – CEO at Mindway AI
SETH PALANSKY – Vice President, Corporate Social Responsibility & Communications at Conscious Gaming
GUSTAF HOFFSTEDT – Secretary-General at the Swedish Trade Association for Online Gambling
MORTEN RONDE – CEO at Danish Online Gambling Association and Managing Partner at Nordic Gambling
MINNA RIPATTI – Founding partner and legal advisor at Legal Gaming in Finland
ROLF FRANCIS SIMS – Manager Public Affairs at Kindred Group plc
DOMENICO MAZZOLA – Commercial Director at Altenar
YANINA KAPLYA – Head of Marketing at BetGamesTV
ROBERT LENZHOFER – Co-Founder & CEO at Hölle Games
NADIYA ATTARD – Director of Sales at Relax Gaming
…and many more
You can also view the full schedule and speakers' list on the following link: https://europeangaming.eu/meetups/schedule-q2-meetup/
The aim of the quarterly virtual meetups is to increase the access to quality information, but also provide an excellent opportunity to participate in engaging discussions between the industry stakeholders.
All through the year, you can tune in on quality discussions and meet up with the top names from the EU/EEA/CIS and Balkans via the European Gaming Quarterly Meetups, or with the North and Latin American gaming industry via the Gaming Americas Quarterly Meetups.
The meetup series is powered by Hipther Agency and is backed by sponsors Altenar, Nordic Gambling, Play'n GO, All-In Global, and Singular.
The strategic partners of the meetups are GameOn and Square In The Air.
For further sponsorship/speaking and marketing inquiries, make sure to reach out to Andrada Marginean (B2B Sales Executive at Hipther Agency).
For media-related inquiries, please contact Alexandru Marginean (Marketing Specialist at Hipther Agency).
To receive constant updates, subscribe here: http://eepurl.com/hfyZxf
Tom Campione New Video to be Premiered Exclusively at Prague Gaming Summit 2021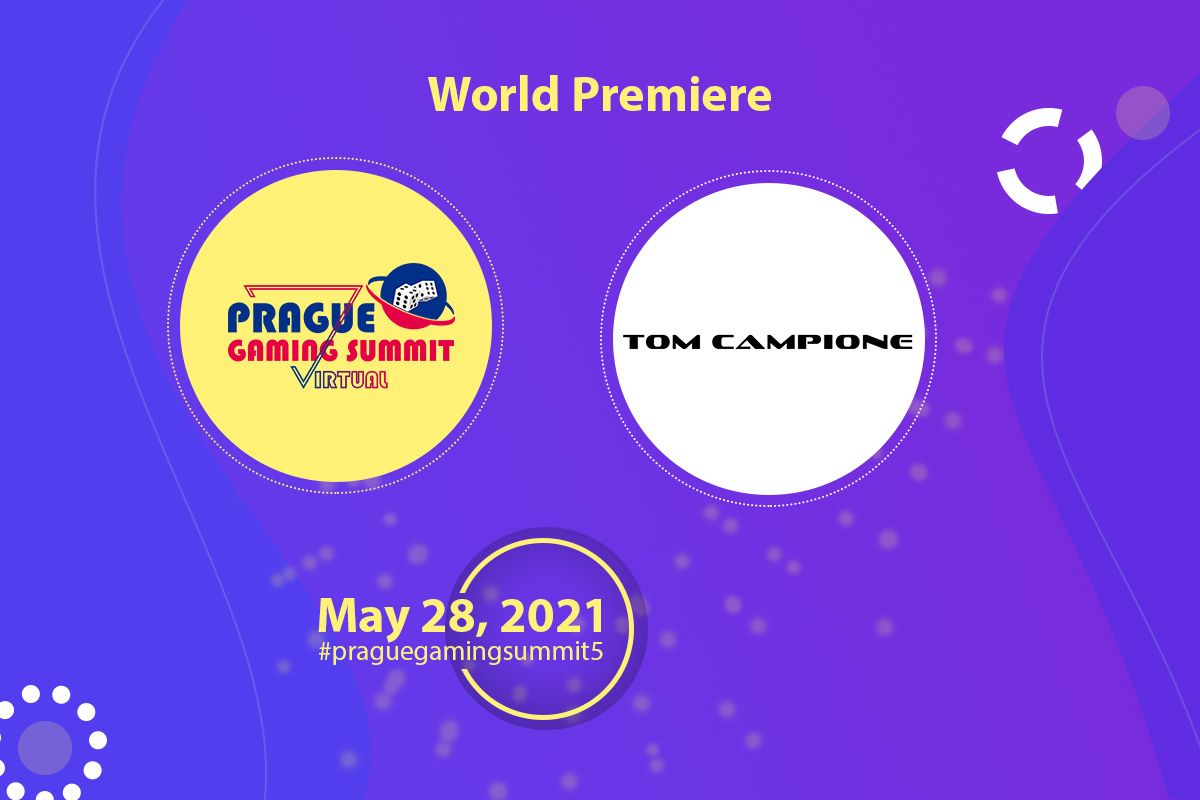 Reading Time:
2
minutes
Tom Campione is a songwriter, keyboardist, and musician, bringing unique electronic and synthpop-influenced music everywhere.
Campione was born to a family of musicians. His mom is a music teacher and his dad is a computer-tech entrepreneur. Growing up, he lived and worked in four different metropolitans: New York City, Tel Aviv, Milan, and London. It was the streets, scenes, and culture from those cities that made him an obsessive music fan and collector, and later, a creator of his own unique sounds.
To this day, Campione traveled and worked in more than 25 countries around the globe. While traveling, he produced music in some of the most inspirational recording studios in the world. As he continues to tour non-stop, the sounds and songs are here. In 2020 he recorded and released "Anthem (Afraid Without A Reason)" and "The Touch" and signed an exclusive license with NMC United Entertainment, Israel's No. 1 media company.
Tom's real name is Tal Itzhak Ron. Mr. Ron has been focused exclusively on online gaming, digital entertainment, and financial technology since 2003 – quickly becoming the first Israeli lawyer to practice only these areas of law and one of the best-known names on the international market.
In Prague Gaming Summit 2019, he held his first show in Europe which is now regarded a classic, performing "It's Only Natural", "Somethings Gotta Break" and the crowd favorite "Four on the Floor", to a crowd of regulators, affiliates, gaming operators and the ministry of finance.
His award-winning Law Firm, "Tal Ron, Drihem & Co." will host the opening panel at Prague Gaming Summit, this Friday (May 28th) talking about innovation in payments. Later that day at lunch break, his Company's new video, accompanied by the soundtrack of "The Touch" and featuring members of his team will be premiered exclusively at the Prague Gaming Summit.
Prague Gaming Summit Virtual announces final agenda and reveals sponsors list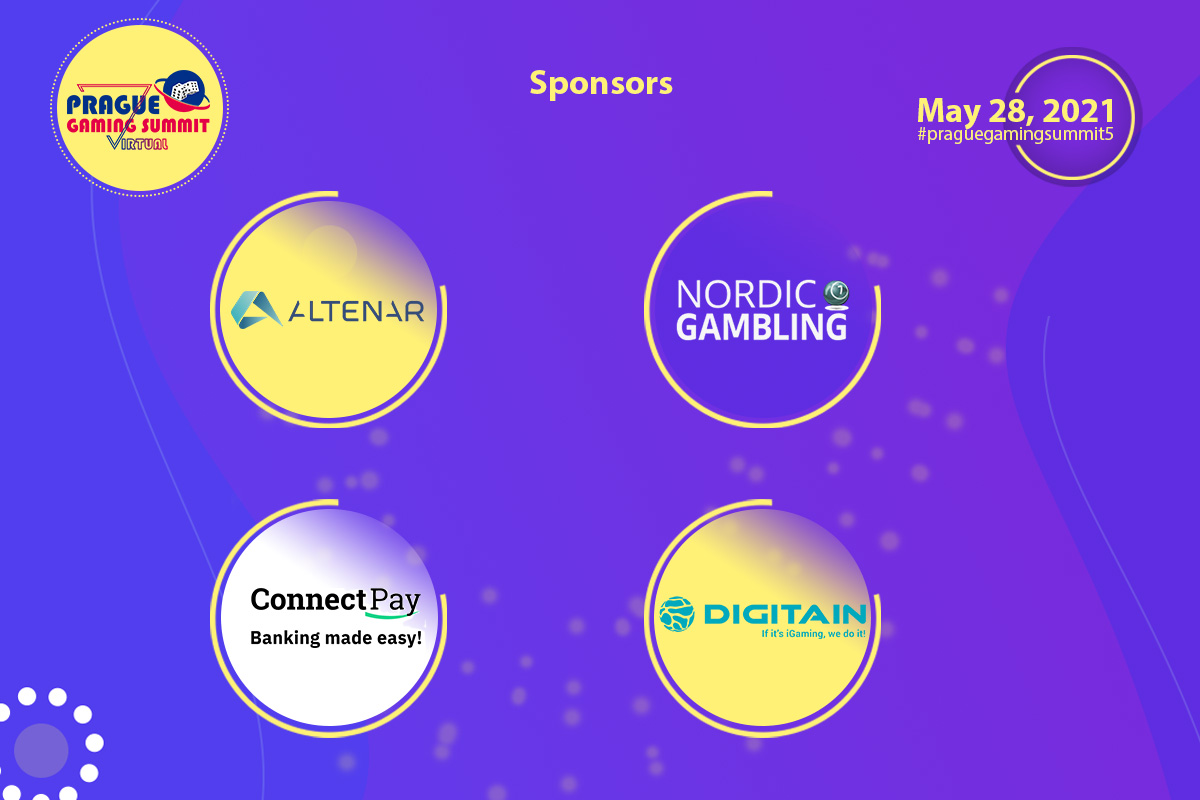 Reading Time:
4
minutes
Leading conference in the CEE region reveals final agenda and sponsors list.
 There are only 9 days left until the 5th edition of Prague Gaming Summit kicks off in a virtual format and our team at Hipther Agency is ready to reveal the action-packed program.
If you haven't registered yet, you are invited to register for free to receive the access details!
On 28 May, you are invited to join a colorful list of discussions that will highlight some of the most interesting topics in payments, regulation, digitalization, and beyond.
Besides the final agenda, we are honored to introduce you to the sponsors of the conference, as without their support, such a conference would not be accessible at any cost by the participants.
The discussions at the 2021 edition of Prague Gaming Summit are keeping up with the tradition of the conference series, which was launched in 2017, and here is a sneak peek at the final agenda:
ALL TIMES ARE CEST (CENTRAL EUROPEAN SUMMER TIME)
09:00 – 09:45 – Innovation in Payments 2021
Fabrizio Bergamaschi (VP iGaming at Nuvei Group)
Arin Andriazian (Payments Product Manager at Digitain)
Kristaps Dobrajs (Sales Director at ConnectPay)
Jens Podewski (CEO at FinXP)
Tal Itzhak Ron (Advocate and Notary Tal Itzhak Ron, Chairman & CEO at Tal Ron, Drihem & Co., Law Firm)
Maayan M. Dana (Head of Contract Law at Tal Ron, Drihem & Co.)
09:45 – 10:30 – Gambling Industry Spotlight: Czech Republic in the pandemic
Dr. Jan Řehola (Director at IFGR and Partner at PS Legal)
Robert Skalina (Senior Advisor at WH Partners)
Jakub Kolomicenko (Head of the legal department at Endorphina)
Andrius Gabnys (Attorney At Law – Gabnys Law Firm)
10:30 – 11:15 – Slovak and Polish gambling industry in review
Anna Wietrzyńska-Ciołkowska (Head of the Games and Gambling Practice at DWF Poland)
Ewelina Antonakos (Head Of Sales and Business Development at TVBET)
Piotr Dynowski (Partner/Attorney at Law/Head of IP/Media/Tech&Comms Practice at Bird & Bird Poland)
Robert Skalina (Senior Advisor at WH Partners)
Andrius Gabnys (Attorney At Law – Gabnys Law Firm)
11:15 – 12:00 – Fire-side Chat between  Dr. Simon Planzer (Partner at PLANZER LAW) and Dr. Alexander Legat (Head of Group Legal Department at Novomatic)
12:00 – 12:20 – Digitain Product Presentation – By Emil Hakobian (Head of Product Development at Digitain)
12:20 – 13:15 – DACH – Payments
Dr. Joerg Hofmann (Partner at MELCHERS LAW)
Marc Riedi (CEO of paysafecard Switzerland)
Dr. Simon Planzer (Partner at PLANZER LAW)
13:15 – 14:30 – Why is the Digitalization in Central and Eastern Europe so important
Araksi Sargsyan (Head of Business Development at DS Virtual Gaming)
Bogdan Stańczak (Business Development Manager for Betting Industry at STATSCORE)
Anastasios (Tassos) Panagiotaros (Sales Director at Golden Race – Virtual Sports & Betting Solutions)
Jan Urbanec (CEO at Endorphina)
Marek Suchar (Head of Partnerships at Oddin.gg)
Vasco Albuquerque (SEO Manager at All-in Global)
Meet the sponsors:
Digitain – Registration Sponsor
Digitain is a global leader in the provision of award-winning sports betting and gaming platform technology since 1999.
Their mission is to continually deliver innovative, flexible and customer-centric solutions to their partners, ensuring that they have the best possible iGaming products and services to ensure their competitive advantage.
Digitain offers a wide range of premium products and services, including our proprietorial sportsbook, casino, live dealer, esports and fast games, delivered across all available channels; online, mobile and retail.
Keys to Digitain's success include our team spirit, technological know-how and continual focus on our partners' requirements. Today, we have over 1700 experienced and passionate team members in the Digitain family supporting 150+ partners worldwide.
Visit https://www.digitain.com/ for more details
ConnectPay – Payments Provider Sponsor
ConnectPay is the fastest growing Electronic Money Institution (EMI) in Lithuania – the leading fintech hub in continental Europe – providing banking services for internet based companies. By offering smooth onboarding and boutique banking experience ConnectPay has established a strong clientele featuring numerous Tier 1 gambling companies. Strong focus on different legal jurisdiction specifics enables Connectpay to make compliance work for their clients not against them.
Visit http://www.connectpay.com/ for more details.
Altenar – General Sponsor
Altenar is a provider of sportsbook services to licensed gaming operators. Ranging from "software-only"​ product offers to the provision of a fully managed sports betting platform stack, Altenar offers proven stability coupled with flexible and personalized service.
Their software is developed and operated in-house, whilst being powered by premium quality data feeds.
You can view their latest video on the following link: https://youtu.be/-1AistxgFQA
Visit https://altenar.com/#stability for more details.
Nordic Gambling – General Sponsor
Nordic Gambling is the only legal firm in the Nordic countries that specializes in gambling-related law such as licensing, compliance advice, and public affairs.
They have gained extensive experience in the industry from working with operators, suppliers, service providers, and government regulators. Their team has been closely involved in the development of the law and regulation in a number of European jurisdictions, including Denmark and Sweden.
The partners of Nordic Gambling are recognized among the leading legal experts in the gambling industry and are qualified to assist you with whichever legal issue you may encounter.
The team at Nordic Gambling is also very pleased to announce that they have contributed a section on Sweden, first published in the latest version of the International Comparative Legal Guide to Gambling 2020. You can read that chapter here.
Visit https://www.nordicgambling.com/ for more details.
Visit the official website of the event to stay up to date with the speaker announcements and register for free to receive the access details!
For further sponsorship/speaking and marketing inquiries, make sure to reach out to Andrada Marginean (B2B Sales Executive at Hipther Agency).
For media-related inquiries, please contact Alexandru Marginean (Marketing Specialist at Hipther Agency).
To receive constant updates about the registration opening and agenda updates, subscribe here: http://eepurl.com/hfyZxf