World Cup Champion Youri Djorkaeff among new ambassadors of Vbet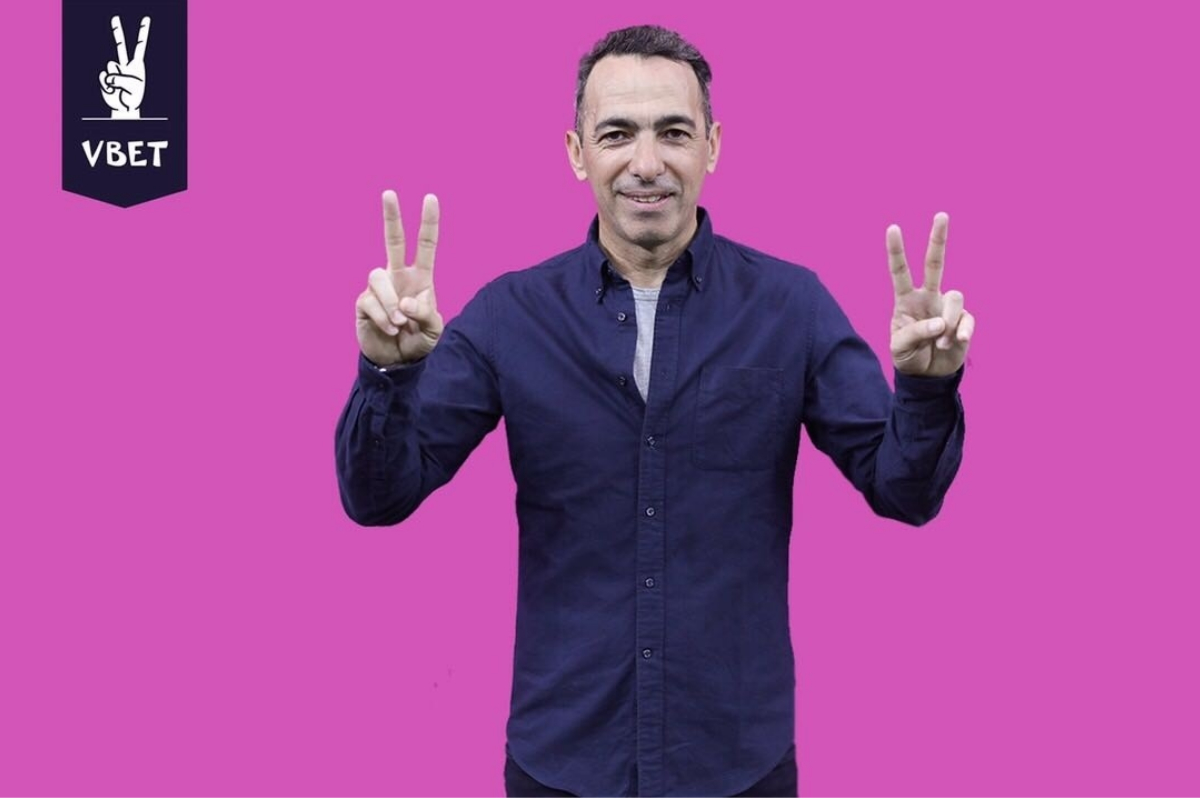 Reading Time:
< 1
minute
New style, new ideas, new offers, rebranded website, and new official ambassadors. This is what Vbet introduced on February 7-8 at industry's most important event of the year, London Affiliate Conference 2019.
The only representative from Armenia – Vbet was in the spotlight with newly redesigned website and various Bookmaking and Gaming offers. New members of the Vbet family were also present at the stand: Vbet gladly announced that currently its new ambassadors are legendary French football player of Armenian origin, Youri Djorkaeff, famous Armenian singer from Germany Iveta Mukuchyan, and a popular rapper Super Saqo!
1998′ World Cup Champion Djorkaeff says, the company's CEO Vigen Badalyan personally offered him to join VBet, and he was pleased to accept the offer.
"I'm very proud, because Vbet is good in the business. But also, when I met the founder in Armenia, he told me about the vision of his company, about what they are doing at the office in Armenia, and that he wants to bring the best to his country. Since I also wanted to get more involved in Armenia, I said let's try to do something together", – said Youri Djorkaeff.
Famous singer, songwriter, model and actress Iveta Mukuchyan also shared her impressions: "It's an honor for me to be the ambassador of an Armenian brand and see that Armenian IT company is amongst the best in the world. I'm sure we will make a long journey together."
As a leading bookmaking and gambling international company, Vbet furtherly continues to conquer new horizons on international platforms.
Parimatch and UFC partnership fighting strong with sponsorship renewal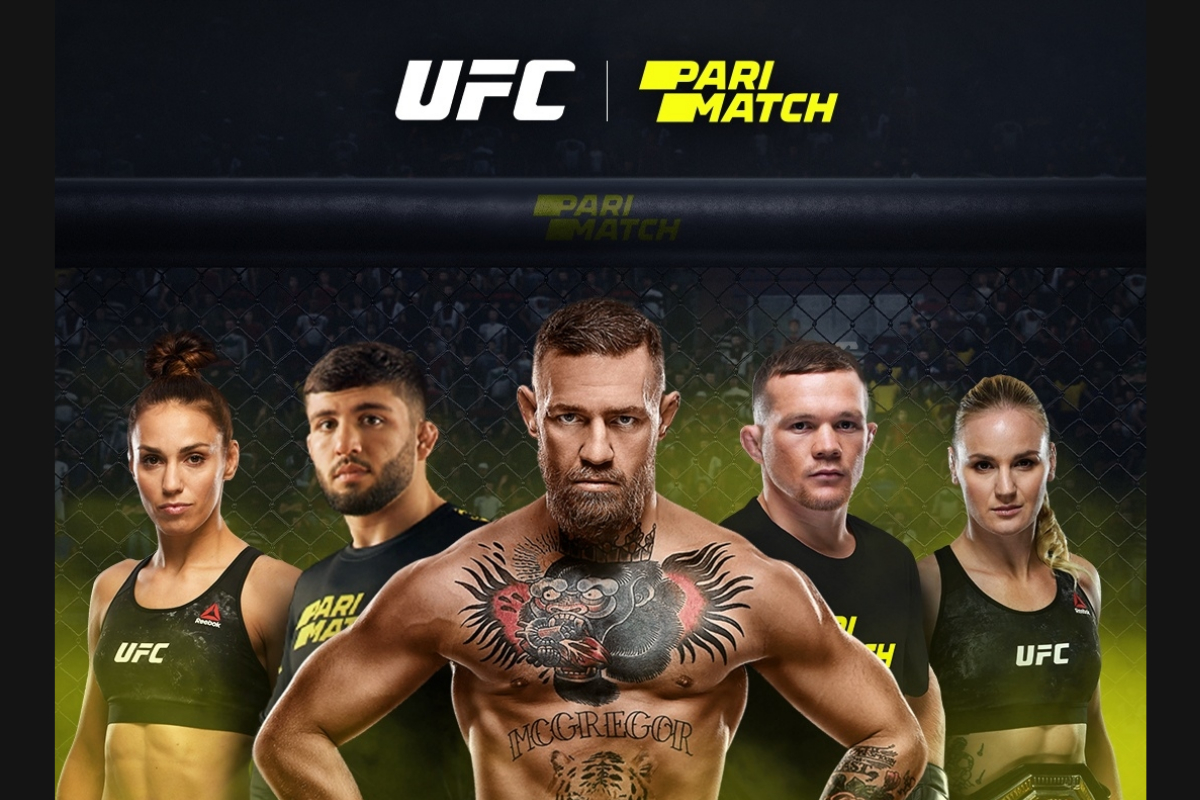 Reading Time:
< 1
minute
UFC®, the world's premier mixed martial arts (MMA) organization, and international betting and technology platform Parimatch today announced the renewal of their partnership that will see Parimatch remain as the "Official Betting and Wagering Partner of UFC" for the Europe and CIS region until the end of 2021.
The agreement helps strengthen Parimatch's stranglehold in the betting industry for MMA, one of the fastest growing international sports in popularity. Last year Parimatch was present in the Octagon for 15 events and it will remain present at the most anticipated fight nights for at least the next 18 months. Parimatch's brand association with the UFC is also supported by the iconic Conor McGregor who has been an ambassador for the brand since March 2019.
'We took a bet when we began our relationship with the UFC in 2018 on the daring spirit of the organization and its fighters to help elevate both our brands to new heights. We see that spirit in Parimatch and the values of our customers. We are excited to continue this bold journey together', commented Sergey Portnov, CEO of Parimatch.
GrooveGaming recognised as one of the 10 Best Technology Solution Providers of 2020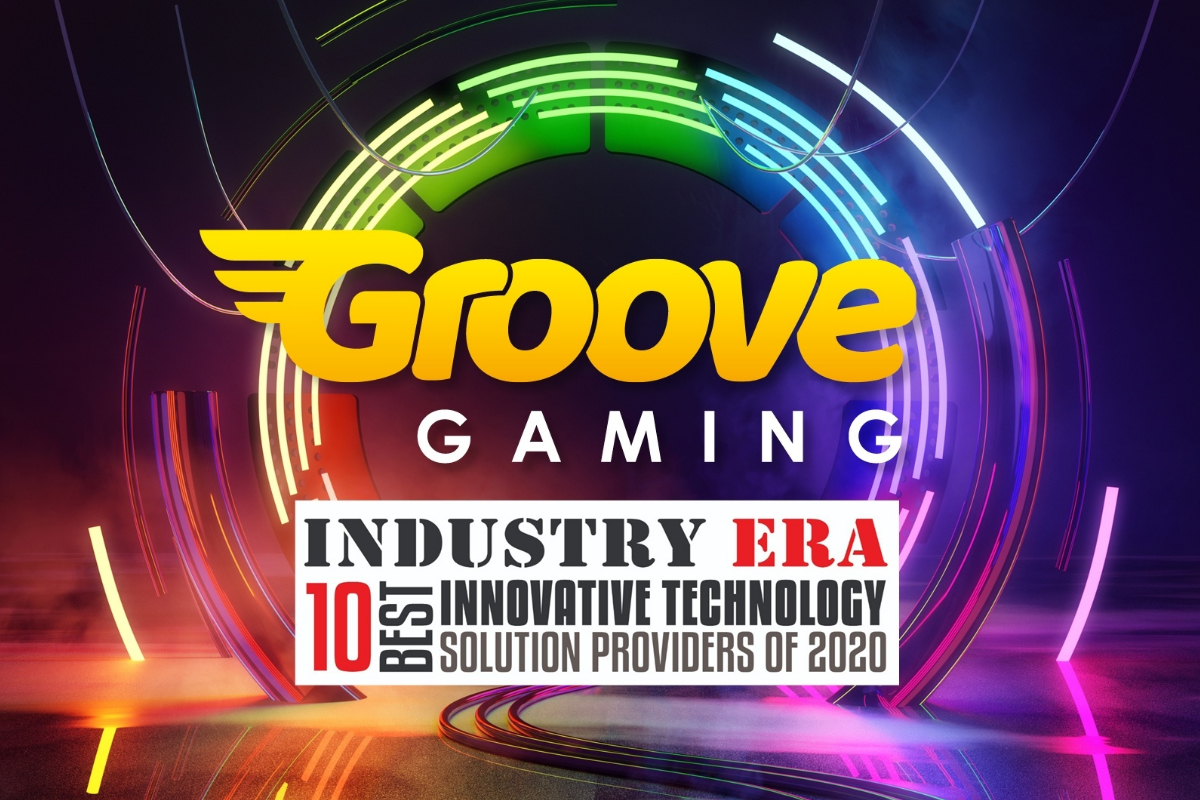 Reading Time:
2
minutes
Aggregator GrooveGaming has been recognised as one of the '10 Best Innovative Technology Solution Providers of 2020′ by IndustryEra Review, firmly demonstrating that the aggregator's technology development is being acknowledged not only in the iGaming industry, but also from outside it.
IndustryEra Review is a leading global source for the latest transformative tech news, inspiration, and motivation for the world's most pre-eminent organizations, steadfast leaders, solution providers, and budding entrepreneurs. In the last couple of years, the magazine has culminated into a paradigmatic, global brand, which has been encouraging and developing excellence through their talented editorial team, reaching more than 45,000 tech industry leaders, CIO's, CTO's, and senior IT leaders each month either physically or through the online subscription.
GrooveGaming has significantly grown its presence throughout the last two years across key global markets and important regulated jurisdictions through partnerships with major online gambling operators. GrooveGaming is the aggregator of choice for a host of big industry names including EveryMatrix, iGP, Digitain, Microgaming, ProgressPlay, BetConstruct, Alea and Quickfire, amongst others.
GrooveGaming's powerful platform includes over 4000 casino games as well as a wealth of aggregated content ranging from slots, online casino and live casino, to poker and table games, that operators can access via easy integration to drive player engagement and revenue.
Created with the aim of easy and fast content delivery for the igaming industry, GrooveGaming is well placed with a robust live content range that encompasses some of the world's leading live content and virtual sports brands, including LEAP Gaming, TVBET, VIVO Gaming, Lucky Streak, Super Spade, Evolution Gaming, SA Gaming and Ezugi, amongst others.
GrooveGaming has numerous live dealer titles and has built a powerful on-demand live content offering that includes live roulette, baccarat, blackjack and live dedicated tables, all of which have been generating significant interest in the last weeks due to the coronavirus pandemic. In addition, GrooveGaming's virtual sports offering includes virtual football, tennis, horse-racing, cycling and greyhound racing, with virtual Euro basketball and cricket coming soon to the rapidly-expanding aggregator.
A major reason why GrooveGaming is becoming the aggregator of choice around the world is that GrooveGaming is powered by technology innovation which provides operators with the ability to activate a range of features that enhance customer experience and engagement, improve retention, encourage extended play and produce a higher yield. This latest award from IndustryEra highlights the attractiveness of GrooveGaming's technology-platform for the iGaming industry.
Sarah Fernandez, Managing Editor at IndustryEra said: "Our mission is to help IT decision-makers identify technologies and strategies to empower workers and streamline business processes, both of which are in abundance at GrooveGaming, who stood out for having developed innovative approaches to cloud, security, artificial intelligence, machine learning, and data. They are a trailblazer transforming the iGaming industry with unique tech solutions and services."
Yahale Meltzer, COO at GrooveGaming said: "Peer recognition is one thing, but being categorised as a top 10 Best Innovative Technology Solution Provider by an independent non-gaming entity that has IT professionals at its core is another. This influential tech news provider saw clearly how the work we are doing is contributing to the changes and trends in iGaming today, all of which revolve around ground-breaking technology that our partners have access to every day."
Leading players from the gaming and tech industry invest in short-video startup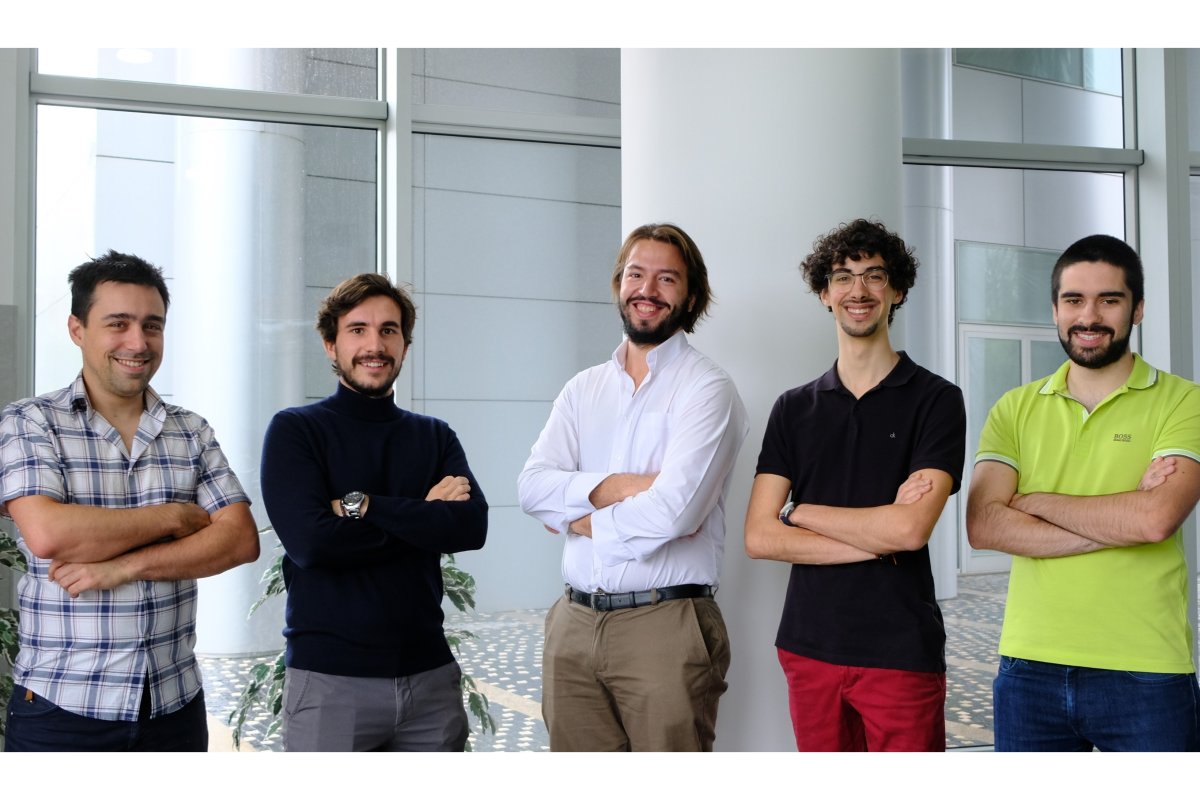 Reading Time:
2
minutes
What do leaders from Whatsapp, Playrix, Nekki, Aptoide, Dashdash and Unbabel have in common? They recently invested in Replai, a Portuguese startup that uses artificial intelligence to create short-videos in real time and increase the value of gaming audiences. The $1.3M seed round led by Bright Pixel, alongside Ideias Glaciares, Clever Advertising and other c-level business angels from the mentioned companies will be assigned to business development, recruitment and international expansion, with the UK and the US as priorities.
Founded in 2019 by João Costa and Francisco Pacheco, both with relevant backgrounds in mobile gaming and monetization, Replai is an AI-based pioneering platform that automates the creation of short-videos and optimizes them for different target audiences, improving sponsorship and advertising deals for the content owner. With short-videos as a rising trend in the digital sphere and already one of the most popular formats amongst Gen-Z, Replai identified an untapped opportunity in the market, since video editing at scale requires many hours and resulting content yields uncertain returns. Aiming to fill this gap, the Portuguese startup relies on advanced artificial intelligence algorithms that analyze longer videos, extract almost instantly the main highlights adapted to preferences of different users and predict their revenue potential.
Replai's solution automatically puts together a set of highlights from any gaming livestream, creating custom-made clips for each social network to maximize audiences and generate revenue for sponsors and advertisers. "This round allows us, above all, to gather a panel of experts in gaming and technology that will help us take the next step growth-wise as soon as possible", say João Costa and Francisco Pacheco, founders of Replai.
For Bright Pixel, who led this debut round, the investment reflects a reinforcement of its positioning on emerging technologies, such as artificial intelligence, and poses as evidence of the remarkable entrepreneurial ecosystem in Portugal. The Portuguese startup has a team of 10 employees and is as advisors counts on people who are part of well-known companies worldwide such as EA Sports, Microsoft and WhatsApp.
"Replai stands out for their AI technology which enables automatic creation and distribution of short videos, this being a transversal need to any area that uses video as a communication method. Besides the innovative solution, Replai is founded by two young entrepreneurs with a proved record of user acquisition, strong technical know-how and the ambition to grow the business globally. This combination of factors was decisive and provides us confidence in consolidating Replai's success" explains Benjamin Júnior, co-founder and a member of the investment team at Bright Pixel.
Alexander Lubchenko, CMO at Nekki, mentions that "Replai is providing a way to improve the value of gaming and esports as a mainstream entertainment platform and allows promoters, broadcasters and communities to grow. Their use of AI ensures scalability by solving a lot of pain points when using livestreams and video, while allowing content creation instantly at scale. I'm excited to partner with them on this journey."
"I'm really excited to be part of the Replai journey. Their AI developed solution will massively accelerate distribution and monetisation of gaming and esports streaming and greatly move the industry forward. I feel Replai's impact will start to be felt very soon – watch this space!" says Wolfgang Allisat, Chief Revenue Officer at Unbabel.