Aspire Global's Year-End Report 2018 – Concluding an Amazing Year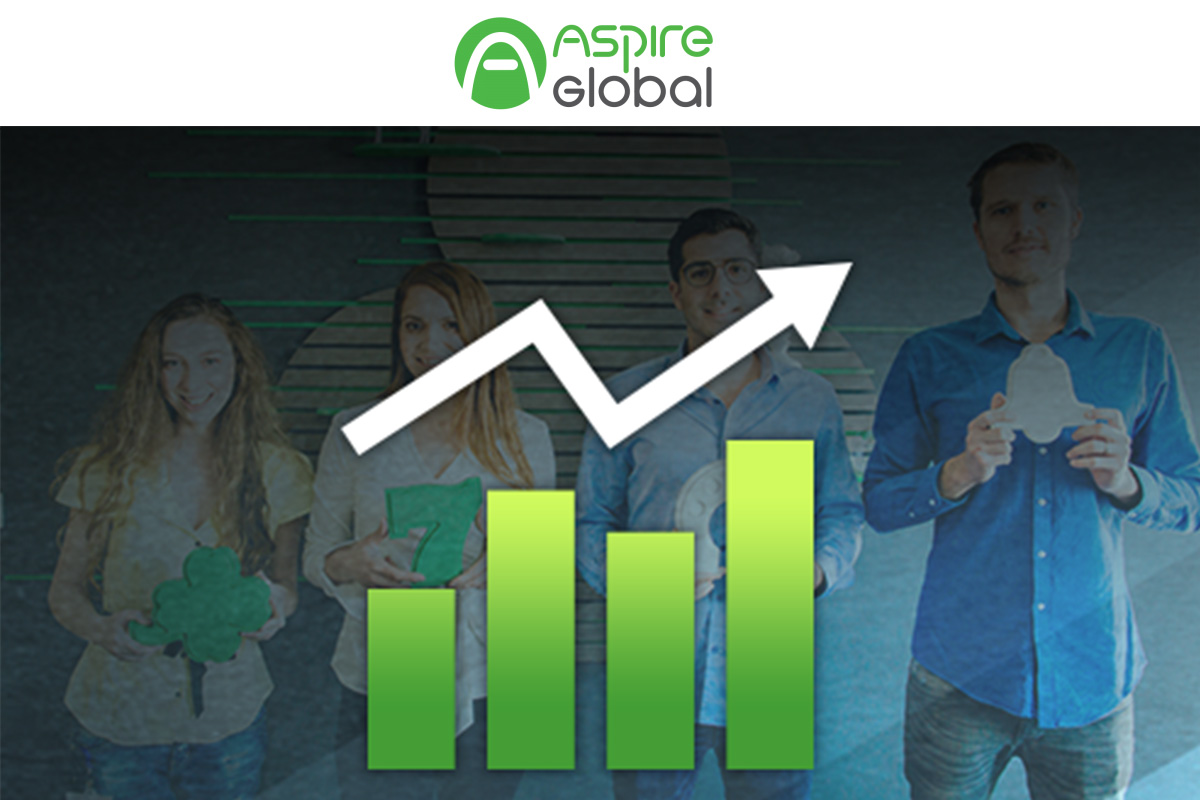 Reading Time:
4
minutes
FOURTH QUARTER (OCT-DEC 2018)
• Revenues increased by 71.6% to €32.9 million (19.2)
• B2B Revenues increased by 87.3% to €19.3 million (10.3)
• EBITDA increased by 71.4% to €6.6 million (3.8)
• EBITDA margin amounted to 20.0% (20.0%)
• EBIT increased to €6.0 million (3.5)
• Earnings after tax from continued operations increased to €4.6 million (1.3)
• Earnings per share after tax from continued operations increased to €0.10 (0.03)
• Cash flow from operating activities increased by 103.9% to €5.3 million (2.6)
• First time depositors (FTDs) increased by 82.1% to 123.7 thousand (67.9)
FULL YEAR (JAN-DEC 2018)
• Revenues increased by 45.5% to €104.6 million (71.9)
• B2B Revenues increased by 52.6% to €56.6 million (37.1)
• EBITDA increased by 48.6% to €21.2 million (14.3)
• EBITDA margin amounted to 20.3% (19.8%)
• EBIT increased to €19.3 million (13.0)
• Earnings after tax from continued operations increased to €16.2 million (9.8)
• Earnings per share after tax from continued operations increased to €0.36 (0.23)
• Cash flow from operating activities increased by 42.8% to €22.9 million (16.0)
• First time depositors (FTDs) increased by 50.5% to 370.4 thousand (246.1)
• The Board of Directors proposes a dividend of approximately 1.27 SEK per share, to be paid for the 2018 fiscal year
SIGNIFICANT EVENTS DURING AND AFTER THE FOURTH QUARTER
• On October 25th 2018, the sports operator BetRegal migrated to Aspire Global from another platform
• On October 22nd 2018, Aspire Global launched a bingo offering in addition to casino and sports.
• On November 28th 2018, Aspire Global was granted a sports gaming license in Ireland.
• On December 5th 2018, Aspire Global presented new financial targets for 2019-2021; revenues of €200 million and an
EBITDA of €32 million, excl. material acquisitions, and an EBITDA-margin of 16%.
• On December 21st 2018, Aspire Global was granted a Swedish gaming license. On January 1st, 2019, the re-regulation
entered into force and Aspire Global started operating under the new license.
• On January 9th 2019, Ziv Shtaeinberg was appointed as Chief Technology Officer (CTO) and member of the management team at Aspire Global, leading the technology site in Kiev, Ukraine.
A WORD FROM THE CEO 
"As I conclude the fourth quarter and 2018 as a whole, I feel excited and extremely proud of our progress. December rounded off yet another record quarter in line with our seasonal pattern. We maintained strong focus on regulated markets with new licenses granted in Sweden and Ireland and finalized compliance for the Swedish re-regulation. Furthermore, we launched five new brands on the platform, two of which were migrations of established operators, all while pursuing high activity in B2B and B2C through effective CRM-campaigns. As a result, revenues in the fourth quarter increased by 71.6% from 2017, reaching €32.9 million.
CONCLUDING 2018
As for the full-year, it was an exciting journey. Aspire Global entered into 8 new partnerships and launched 13 new B2B-sites. We also launched over 240 new games, 6 of which are our own, and managed to expand our offering to bingo and sports, the latter of which is growing steadily and contributing to both segments. We received two new licenses for regulated markets, Sweden and Ireland, enabling us to create a stronger presence in northern Europe. The iGaming license for sports in Ireland expands Sportsbook to yet another regulated market, enabling partners to target new audiences through a wider offering. Moreover, we issued and listed a bond under a €80 million framework that, together with our strong cash flow, would enhance our growth potential and allow us to explore attractive investment and acquisition opportunities, in line with operational focus. Last but not least, we arranged our first capital markets day in Stockholm. The fact that we will be exceeding previous financial targets ahead of schedule is the result of an amazing progress in 2018, following our growth strategy.
ENTERING 2019
We are excited to be up and running in the re-regulated Swedish market, creating a stronger footprint in the Nordics. Aspire Global sees considerable growth potential from the modest starting point and is looking forward to initiating new partnerships under the new conditions.
Aspire Global recently announced updated financial targets for 2019-2021, aiming at revenues of €200 million and an EBITDA of €32 million, excluding material acquisitions, and an EBITDA-margin of 16%. The strategy going forward remains focused on B2B and B2C, but also on game development. Aspire Global will continue to pursue strong growth, both organically and through acquisitions, with a consistent focus on improving the offering, strengthening partnerships and seizing attractive opportunities in regulated markets. To ensure the appropriate infrastructure and flexibility for various market conditions and coming integrations, we will be initiating considerable investments in the company platform from our tech site in Ukraine, starting with the recent appointment of a group CTO and further recruitments to strengthen the tech-team going forward.
Welcome to a new and exciting year with Aspire global." – Tsachi Maimon, CEO Aspire Global
FOR MORE INFORMATION, PLEASE CONTACT:
Tsachi Maimon, CEO, Tel: +356-79777898 or email: [email protected]
Motti Gil, CFO, Tel: +972-73 372 3154 or email: [email protected]
ABOUT THIS INFORMATION
Aspire global discloses the information provided herein pursuant to the EU Market Abuse Regulation
(MAR). The information was submitted for publication by the contact persons above at 08:15 am (CET) on February 14th 2019.
This document is the English original. In the event of any discrepancy between the original English document and the Swedish translation, the English original shall prevail.
TELECONFERENCE
Today, on February 14th 2019, at 10:00 (CET), the company CEO, Tsachi Maimon, and CFO, Motti Gil, will be presenting the report and answering questions at a teleconference (in English).
The teleconference will be webcasted live through the following link: https://financialhearings.com/event/10985 . The meeting, including the Q&A-session, is also available by dialing-in on the numbers below.
Sweden: +46 8 5664 27 03
UK: +44 3333 009 273
US: +1 6467 224 956
ABOUT ASPIRE GLOBAL:
Founded in 2005, Aspire Global offers a comprehensive iGaming solution for operators and white labels, including a complete suite of services for casino and sportsbook, multilingual CRM, payments and risk control, support call center, VIP management, acquisition optimization and a robust, market-leading platform. Aspire Global also holds licenses in regulated markets including the UK, Ireland, Denmark, Sweden and Malta. Aspire Global is listed on NASDAQ First North Premier under ASPIRE. Certified Advisor: FNCA Sweden AB, [email protected], +46-8-528 00 399. Please visit www.aspireglobal.com.
Golden Race Receives ISO 27001:2013 Certification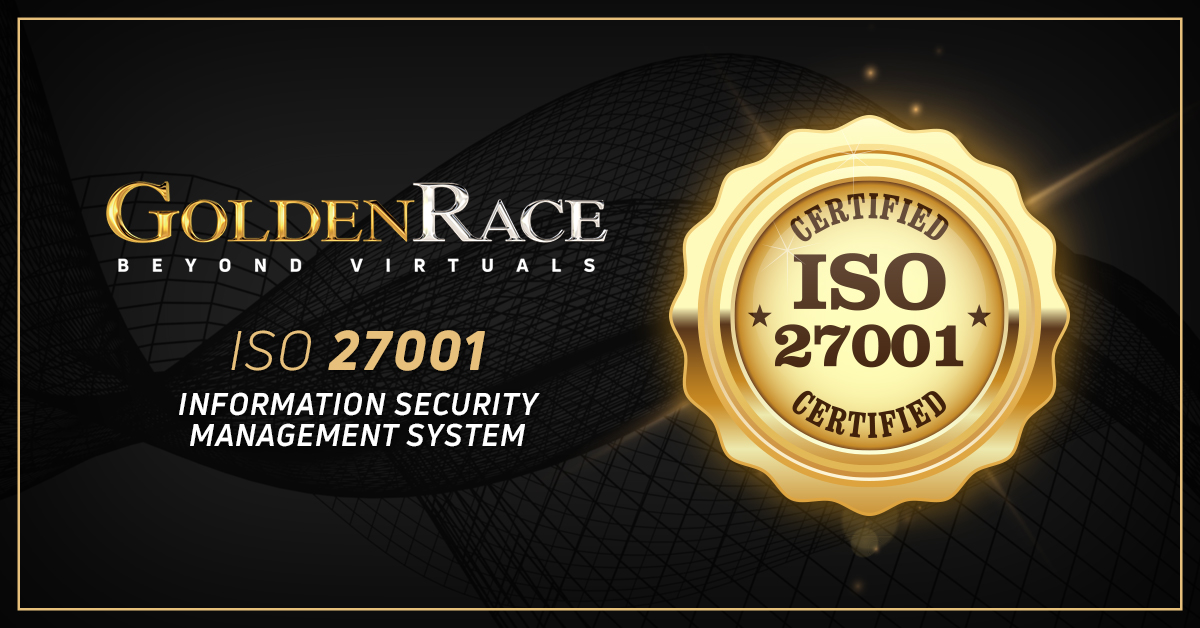 Reading Time:
< 1
minute
Virtual Sports and Betting Technologies provider Golden Race has received the ISO 27001:2013 certification.
This certification assures that the Information Security Management System of Golden Race is compliant with the standard of ISO 27001:2013.
"This is another great step in reassuring our commitment with the highest international quality standards in information security. We are very proud of obtaining such an important certification, as a reaffirmation for the trust that our partners, customers and workers have on us," Martin Wachter, CEO and Founder of Golden Race, said.
Düsseldorf Masters Partners with FeedConstruct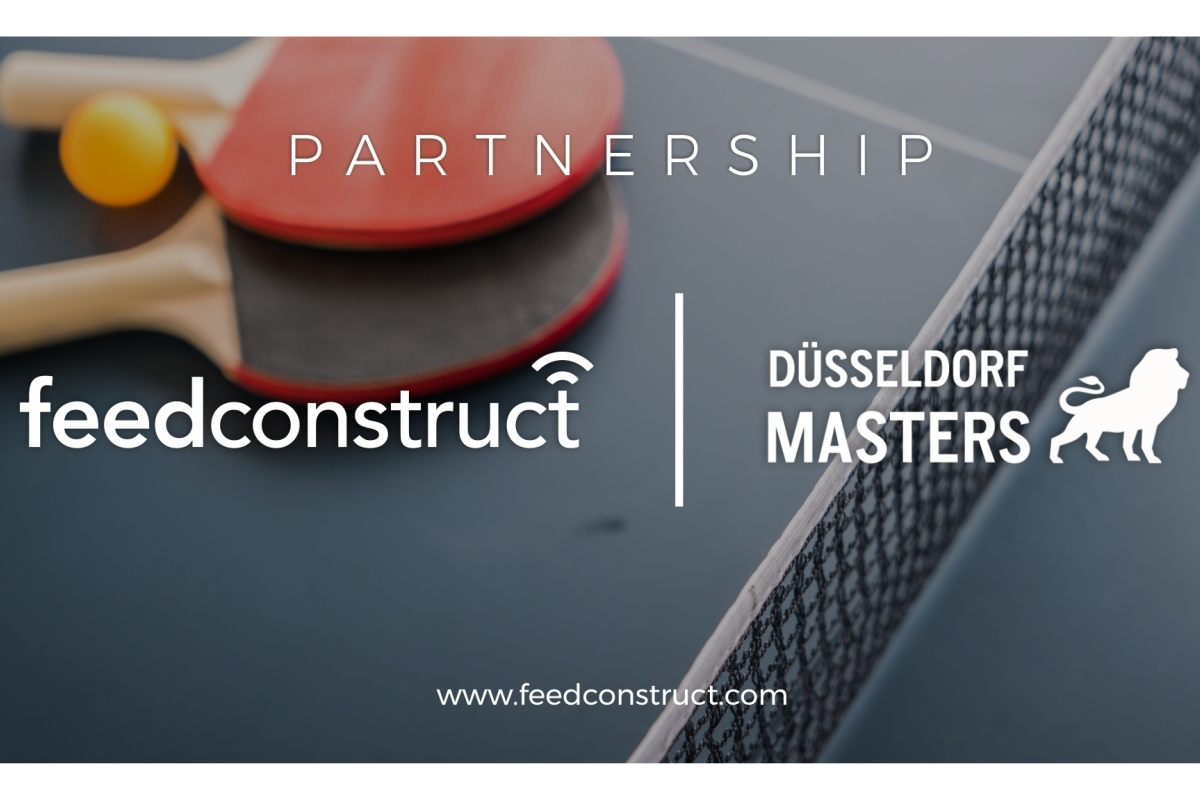 Reading Time:
< 1
minute
FeedConstruct has partnered with Düsseldorf Masters for exclusive data distribution from the matches.
Under the strict maintenance of hygiene rules, Düsseldorf Masters start a series of table tennis tournaments having FeedConstruct collecting live data and video streaming on-site. The pro players will come together at a knockout tournament which will feature 180+ games on average.
The scouting network of FeedConstruct has grown to 2000+ scouts worldwide who deliver data speedily and accurately for quick odds calculation. Accompanied by video streaming recorded in HD with up to 4 cameras, live data from FeedConstruct will improve player numbers and retention.
EVOLUTION ADDS POWER BLACKJACK TO ITS GROWING 'INFINITE' RANGE OF GAMES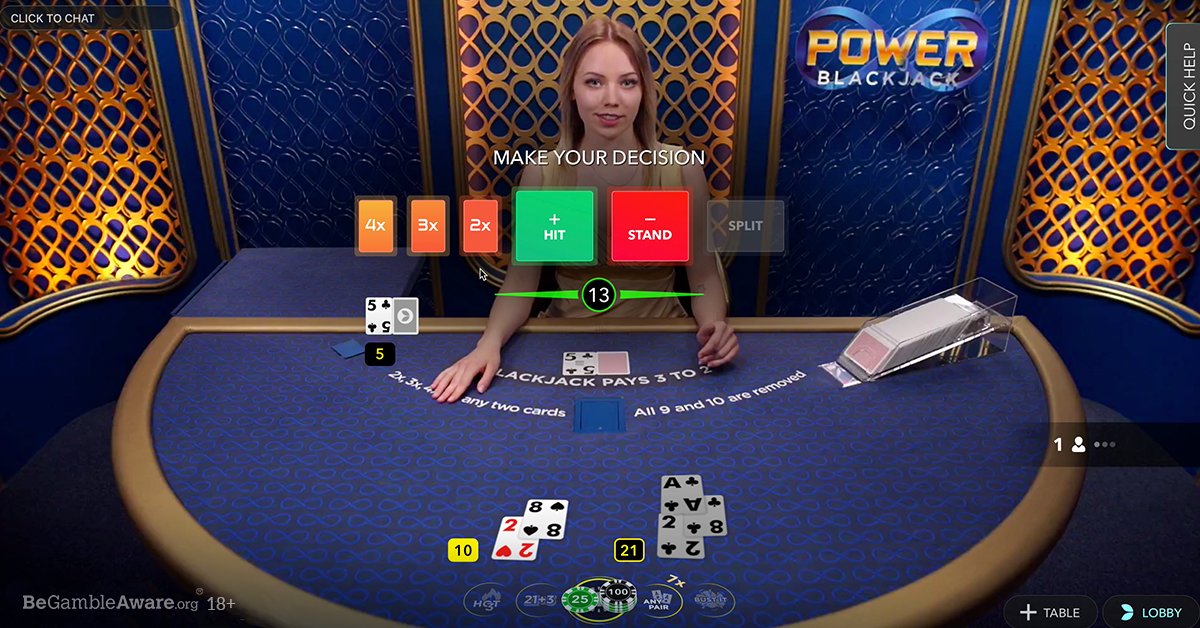 Reading Time:
2
minutes
Evolution Gaming, leading provider of Live Casino solutions, today announced the launch of its newest scalable Blackjack game, Power Blackjack. First showcased at ICE 2020, the game further extends the company's popular Infinite range, which includes titles such as Infinite Blackjack and Free Bet Blackjack.
As in all of Evolution's Infinite games, Power Blackjack offers an unlimited number of seats for players at a single table. What's unique with Power Blackjack is the added opportunity for players to multiply their winnings by choosing to double, triple or quadruple down their bet on the two initial dealt cards, even after a split.
Evolution strives to continuously improve its offering while, at the same time, developing the entire Live Casino market by means of cutting-edge product innovation. As we introduce games for new audiences in the form of our Game Shows category, we continue to develop our offering for traditional live players. During the year, we have released several new innovations of classic table games of which Power Blackjack is the latest. The release of this new version of Blackjack is in line with us constantly striving to further strengthen Evolution's leading position as a developer in these traditional gaming categories.
Todd Haushalter, Chief Product Officer at Evolution Gaming, said: "With this game the mission was to give players more of what they love about Blackjack without changing the underlying gameplay. We know that players love classic Blackjack, but we are always looking for new ways to keep it fresh. Creating a version where players can triple and quadruple down, instead of just double down, felt like a great way to do this."
He added: "A few years ago we created Infinite Blackjack, which is simply a Blackjack platform that allows an unlimited number of players at just one table, instead of the standard seven seats. Building on the success of our proven Infinite format, we have created further new Blackjack game types such as Free Bet Blackjack and now Power Blackjack, with more to come in the future."