Aspire Global's Year-End Report 2018 – Concluding an Amazing Year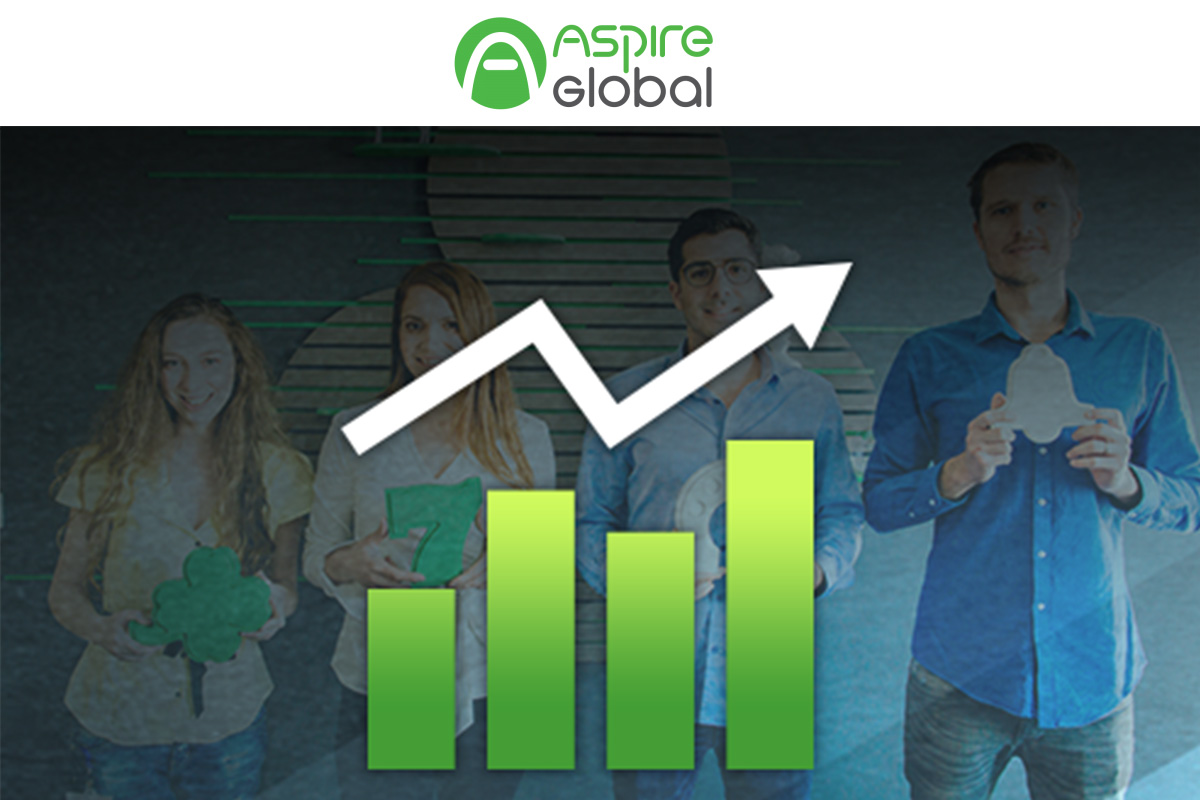 Reading Time:
4
minutes
FOURTH QUARTER (OCT-DEC 2018)
• Revenues increased by 71.6% to €32.9 million (19.2)
• B2B Revenues increased by 87.3% to €19.3 million (10.3)
• EBITDA increased by 71.4% to €6.6 million (3.8)
• EBITDA margin amounted to 20.0% (20.0%)
• EBIT increased to €6.0 million (3.5)
• Earnings after tax from continued operations increased to €4.6 million (1.3)
• Earnings per share after tax from continued operations increased to €0.10 (0.03)
• Cash flow from operating activities increased by 103.9% to €5.3 million (2.6)
• First time depositors (FTDs) increased by 82.1% to 123.7 thousand (67.9)
FULL YEAR (JAN-DEC 2018)
• Revenues increased by 45.5% to €104.6 million (71.9)
• B2B Revenues increased by 52.6% to €56.6 million (37.1)
• EBITDA increased by 48.6% to €21.2 million (14.3)
• EBITDA margin amounted to 20.3% (19.8%)
• EBIT increased to €19.3 million (13.0)
• Earnings after tax from continued operations increased to €16.2 million (9.8)
• Earnings per share after tax from continued operations increased to €0.36 (0.23)
• Cash flow from operating activities increased by 42.8% to €22.9 million (16.0)
• First time depositors (FTDs) increased by 50.5% to 370.4 thousand (246.1)
• The Board of Directors proposes a dividend of approximately 1.27 SEK per share, to be paid for the 2018 fiscal year
SIGNIFICANT EVENTS DURING AND AFTER THE FOURTH QUARTER
• On October 25th 2018, the sports operator BetRegal migrated to Aspire Global from another platform
• On October 22nd 2018, Aspire Global launched a bingo offering in addition to casino and sports.
• On November 28th 2018, Aspire Global was granted a sports gaming license in Ireland.
• On December 5th 2018, Aspire Global presented new financial targets for 2019-2021; revenues of €200 million and an
EBITDA of €32 million, excl. material acquisitions, and an EBITDA-margin of 16%.
• On December 21st 2018, Aspire Global was granted a Swedish gaming license. On January 1st, 2019, the re-regulation
entered into force and Aspire Global started operating under the new license.
• On January 9th 2019, Ziv Shtaeinberg was appointed as Chief Technology Officer (CTO) and member of the management team at Aspire Global, leading the technology site in Kiev, Ukraine.
A WORD FROM THE CEO 
"As I conclude the fourth quarter and 2018 as a whole, I feel excited and extremely proud of our progress. December rounded off yet another record quarter in line with our seasonal pattern. We maintained strong focus on regulated markets with new licenses granted in Sweden and Ireland and finalized compliance for the Swedish re-regulation. Furthermore, we launched five new brands on the platform, two of which were migrations of established operators, all while pursuing high activity in B2B and B2C through effective CRM-campaigns. As a result, revenues in the fourth quarter increased by 71.6% from 2017, reaching €32.9 million.
CONCLUDING 2018
As for the full-year, it was an exciting journey. Aspire Global entered into 8 new partnerships and launched 13 new B2B-sites. We also launched over 240 new games, 6 of which are our own, and managed to expand our offering to bingo and sports, the latter of which is growing steadily and contributing to both segments. We received two new licenses for regulated markets, Sweden and Ireland, enabling us to create a stronger presence in northern Europe. The iGaming license for sports in Ireland expands Sportsbook to yet another regulated market, enabling partners to target new audiences through a wider offering. Moreover, we issued and listed a bond under a €80 million framework that, together with our strong cash flow, would enhance our growth potential and allow us to explore attractive investment and acquisition opportunities, in line with operational focus. Last but not least, we arranged our first capital markets day in Stockholm. The fact that we will be exceeding previous financial targets ahead of schedule is the result of an amazing progress in 2018, following our growth strategy.
ENTERING 2019
We are excited to be up and running in the re-regulated Swedish market, creating a stronger footprint in the Nordics. Aspire Global sees considerable growth potential from the modest starting point and is looking forward to initiating new partnerships under the new conditions.
Aspire Global recently announced updated financial targets for 2019-2021, aiming at revenues of €200 million and an EBITDA of €32 million, excluding material acquisitions, and an EBITDA-margin of 16%. The strategy going forward remains focused on B2B and B2C, but also on game development. Aspire Global will continue to pursue strong growth, both organically and through acquisitions, with a consistent focus on improving the offering, strengthening partnerships and seizing attractive opportunities in regulated markets. To ensure the appropriate infrastructure and flexibility for various market conditions and coming integrations, we will be initiating considerable investments in the company platform from our tech site in Ukraine, starting with the recent appointment of a group CTO and further recruitments to strengthen the tech-team going forward.
Welcome to a new and exciting year with Aspire global." – Tsachi Maimon, CEO Aspire Global
FOR MORE INFORMATION, PLEASE CONTACT:
Tsachi Maimon, CEO, Tel: +356-79777898 or email: tsachi@aspireglobal.com
Motti Gil, CFO, Tel: +972-73 372 3154 or email: mottigi@aspireglobal.com
ABOUT THIS INFORMATION
Aspire global discloses the information provided herein pursuant to the EU Market Abuse Regulation
(MAR). The information was submitted for publication by the contact persons above at 08:15 am (CET) on February 14th 2019.
This document is the English original. In the event of any discrepancy between the original English document and the Swedish translation, the English original shall prevail.
TELECONFERENCE
Today, on February 14th 2019, at 10:00 (CET), the company CEO, Tsachi Maimon, and CFO, Motti Gil, will be presenting the report and answering questions at a teleconference (in English).
The teleconference will be webcasted live through the following link: https://financialhearings.com/event/10985 . The meeting, including the Q&A-session, is also available by dialing-in on the numbers below.
Sweden: +46 8 5664 27 03
UK: +44 3333 009 273
US: +1 6467 224 956
ABOUT ASPIRE GLOBAL:
Founded in 2005, Aspire Global offers a comprehensive iGaming solution for operators and white labels, including a complete suite of services for casino and sportsbook, multilingual CRM, payments and risk control, support call center, VIP management, acquisition optimization and a robust, market-leading platform. Aspire Global also holds licenses in regulated markets including the UK, Ireland, Denmark, Sweden and Malta. Aspire Global is listed on NASDAQ First North Premier under ASPIRE. Certified Advisor: FNCA Sweden AB, info@fnca.se, +46-8-528 00 399. Please visit www.aspireglobal.com.
Habanero agrees Betflag.it integration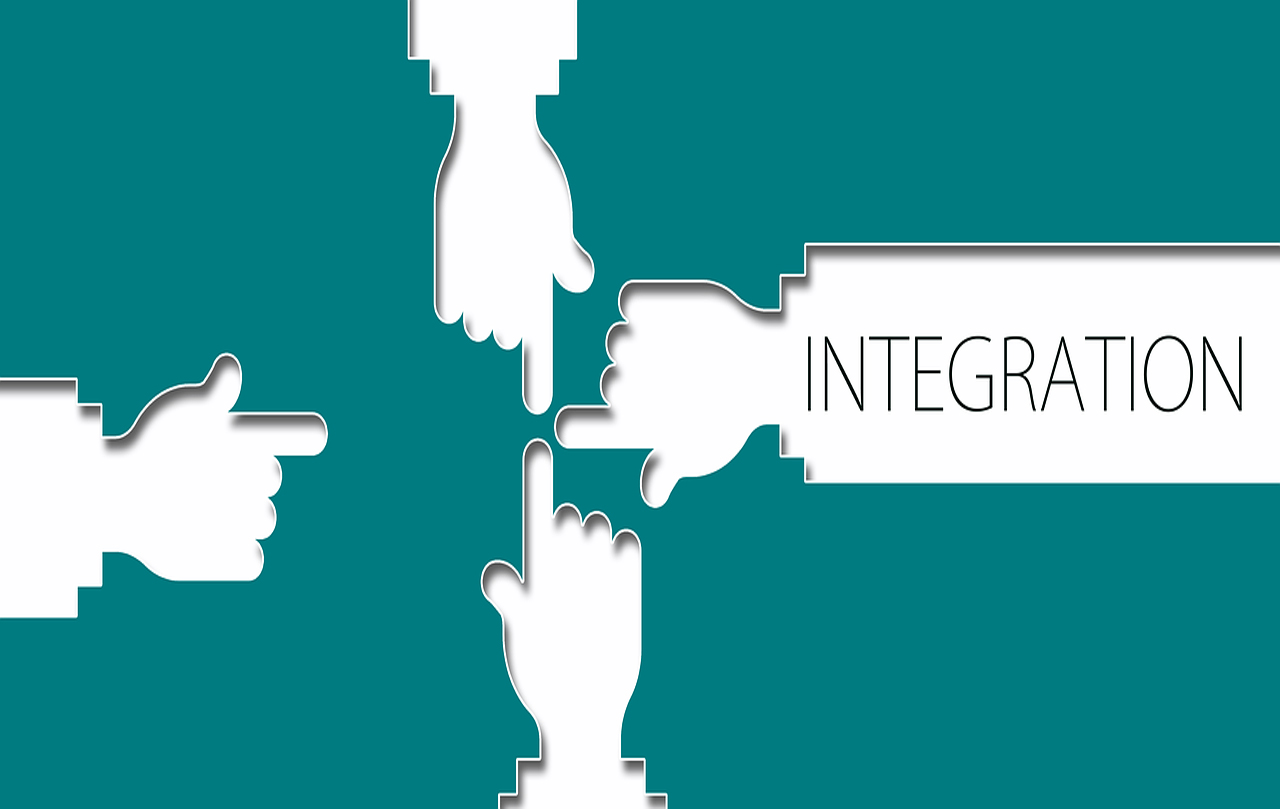 Reading Time:
1
minute
Deal enhances provider's European footprint
Premium slots and table games provider Habanero has further enhanced its footprint within Europe after agreeing a deal with Italian operator Betflag.it.
Habanero's full Italian certified portfolio will be made available to Betflag, meaning its players will have access to titles such as Ways Of Fortune, 5 Lucky Lions and Jump!
The deal follows a number of integrations within the territory for Habanero having specifically targeted European expansion over the last 18 months.
Arcangelo Lonoce, European Head of Business Development at Habanero, said: "Betflag is one of Italy's fastest-growing operators and we can't wait to see our games go live on site.
"They host titles from some of the industry's biggest providers and it's really exciting to see our titles sit alongside them. We look forward to a great partnership together."
Dario Rusconi, Head of Casino at Betflag.it, said: "It's important to ensure we offer our players fresh and quality content and we have certainly ticked both boxes with this deal.
"Habanero know exactly what it takes to tailor their content for specific markets and their wide range of offerings means there is something for everybody to enjoy."
High 5 Games joins forces with White Hat Gaming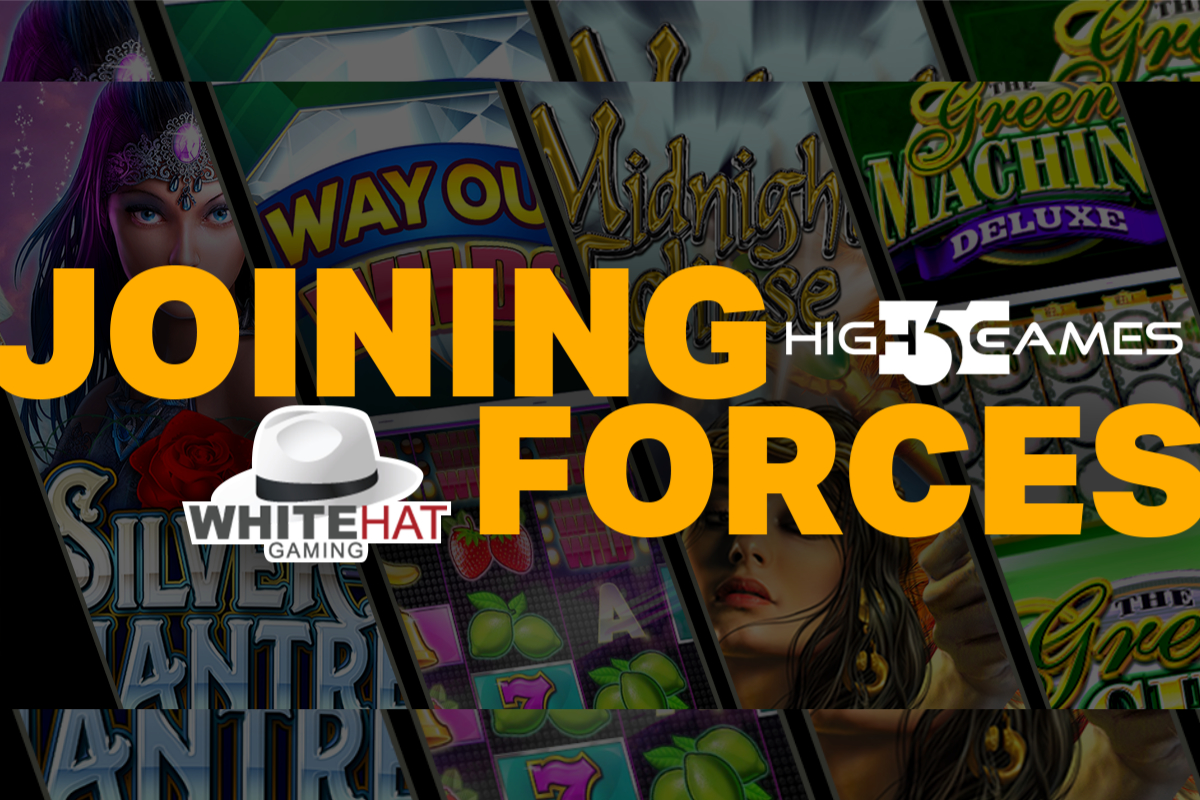 Reading Time:
1
minute
Platform integration extends slot supplier's global reach
Leading independent casino games provider High 5 Games (H5G) has announced a deal to integrate its slots portfolio with platform provider White Hat Gaming.
The agreement boosts the reach of the New York-based developer's games, with White Hat Gaming's growing roster of clients now having access to H5G's top-performing releases, including Way Out Wilds, Midnight Eclipse, The Green Machine Deluxe and Silver Enchantress.
Partnering with White Hat Gaming marks another important platform integration for the slot supplier, which is aiming to enhance its international presence in new and emerging territories.
Anthony Singer, CEO and Founder of High 5 Games, said: "We are delighted to be launching our games on White Hat Gaming's proprietary platform, which opens the door for a host of new players to access and enjoy our popular titles.
"Partnering with a well-respected brand such as White Hat Gaming is a great opportunity for us and we look forward to growing the relationship together."
Phil Gelvan, CEO of White Hat Gaming, said: "High 5 Games has built an excellent reputation for providing popular and engaging games.
"The content will allow us to bring yet more innovative gaming experiences to our operator partners and their players, and we very much look forward to rolling out their slots."
Parimatch Goes Live With Pragmatic Play's Live Casino Offering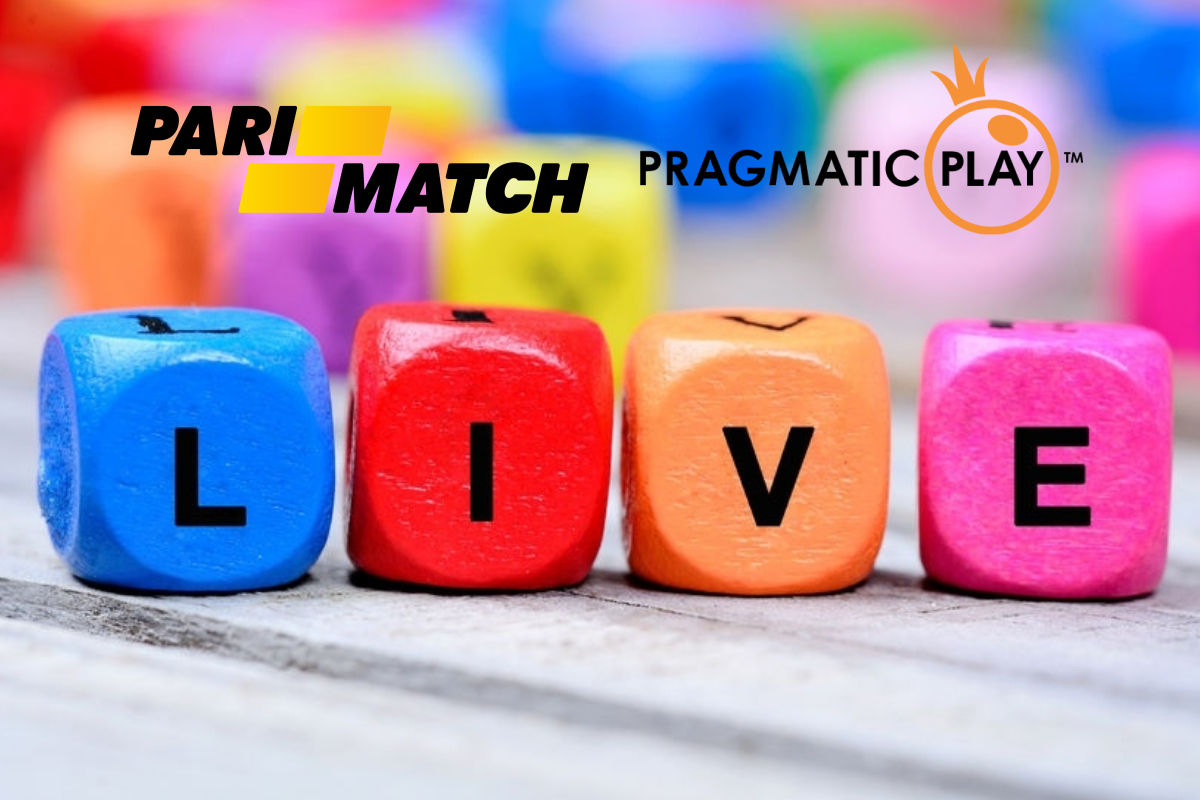 Reading Time:
1
minute
Pragmatic Play, one of the leading software providers for video slots, live casino and bingo, has taken its pioneering live casino portfolio live with Parimatch.
Parimatch customers will now have access to an innovative selection of live casino products on the market, with games including Live Blackjack and Live Roulette delivered from Pragmatic Play's state-of-the-art studio using 4k camera technology.
Hosted by highly trained dealers, Pragmatic Play's live casino offering provides the most immersive, mobile-first gaming experience, featuring low game latency, fast and easy placing bets, detailed game statistics, complete bet history, guiding sounds effects and animations.
Yossi Barzely, Chief Business Development Officer at Pragmatic Play, said: "We are proud to be accelerating the growth of our live casino product with Parimatch.
"They are an operator who mirror our passion for delivering top quality gaming experiences, and it is fantastic to be working with them."
Eugene Saveliev, Head of Gambling Products at Parimatch, said: "Live casino is a hugely important vertical in the modern iGaming marketplace, and Pragmatic Play's slick, advanced offering has the potential to significantly enhance our rates of acquisition and retention.
"We are delighted to have rolled out their content and will continue to build on this promising partnership."
The provider's entire portfolio of video slots, bingo, scratchcards and live casino games is available to its operator partners via a single API.