Allied Esports and HyperX Extend Naming Rights Partnership to Europe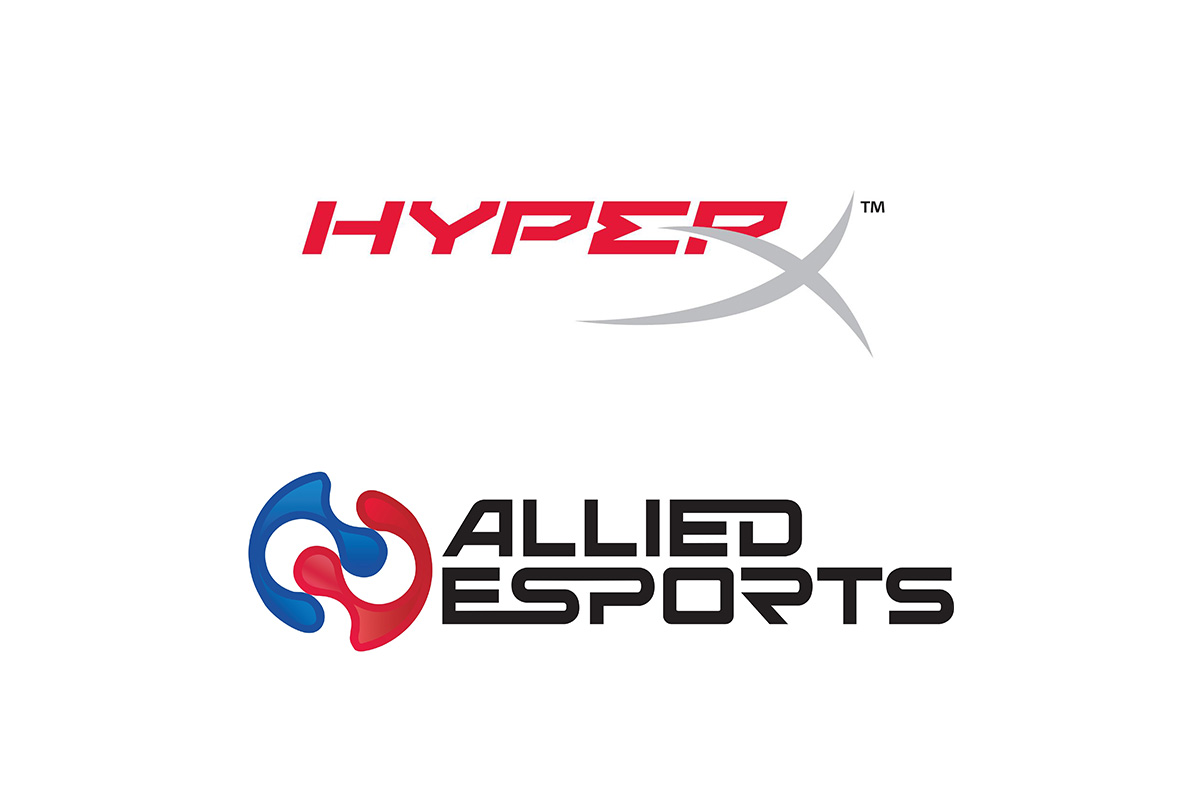 Reading Time:
4
minutes
Esports Truck "Big Betty" and Production Studio in Germany Join HyperX Esports Arena Las Vegas and North American HyperX Esports Truck Under Expanded Agreement
Allied Esports, a global esports entertainment company, and HyperX, the gaming division of Kingston Technology Company, Inc., announced the addition of Allied Esports' two European properties to their international naming rights partnership.
Allied Esports' European mobile arena, nicknamed "Big Betty™," has joined the HyperX Esports Truck brand, while its production and broadcast facility located in Hamburg, Germany has been renamed the HyperX Studio. The agreement follows two previous naming rights announcements between the companies for HyperX Esports Arena Las Vegas, Allied Esports' global flagship arena, and the North American HyperX Esports Truck, nicknamed "Big Meta™."
"We are thrilled to continue to grow our relationship with HyperX, an unequivocal leader and innovator in esports and beyond, and the continuation of this naming rights deal solidifies our shared commitment to engage fans across the globe," said Simon Temperley, Allied Esports Chief Revenue and Marketing Officer. "With a foundation now in place on two continents, Allied Esports and HyperX together have the opportunity to create experiences and content that will influence audiences in new and meaningful ways for years to come."
"HyperX is excited to expand our branding and esports relationship with Allied Esports. Allied is a proven partner that shares our passion for excellence in gaming and entertainment," said Daniel Kelley, director of corporate marketing, HyperX. "With global commitments to the gaming community to provide the best gaming experiences, the European HyperX Esports Truck and HyperX Studio will bring our 'We're All Gamers' philosophy to more gaming communities in Europe."
The newly named HyperX Esports Truck was part of this past weekend's Intel® Extreme Masters (IEM) Katowice Expo 2019 in Katowice, Poland, one of the world's most prestigious esports shows and the home of the first CS:GO Major of 2019. At the event, "Big Betty" hosted gaming competitions and giveaways, influencers, Cosplay contests, listening stations showcasing HyperX's latest products, and other interactive fan experiences.
"Big Betty" is the world's first mobile esports arena and has been one of the most popular gaming venues across Europe since its debut in 2016. In 2018, the truck hosted Ireland's largest esports event ever – Three Ireland's EStars – featuring ten teams and 50 competitors over eight weeks of League of Legends play, making stops at League of Ireland football club stadiums. The competitors battled for a chance to play at Ireland's legendary 3Arena, €20,000 and a trip to HyperX Esports Arena Las Vegas.
The latest HyperX Esports Truck also hosted and produced qualifying and final events for the Mountain Dew GameFuel League, an international Rocket League tournament with stages in Switzerland, Denmark, the UK and Netherlands. The truck was also centerstage at "Werner – Das Rennen," Europe's largest racing festival combining music and racing, and for a prominent FIFA 19 scouting tournament for Bundesliga club Holstein Kiel.
The HyperX Studio is an 8,000-square-foot, multi-purpose event and broadcast facility in Hamburg, Germany and the headquarters of Allied Esports' European operations. As with all of Allied Esports' venues, the studio was created with a modular design capable of holding a range of esports entertainment events and broadcasts. The studio has been the home of the Legend Series broadcast since 2017, the same year the venue hosted the CS:GO Legend Series final. The HyperX Studio recently hosted Season 2 of the popular Blackout Legend Series and is currently in preparation for Season 3. The Apex Legend Series kicked off on February 28 and can be viewed on twitch.tv/elcgamingtv.
With four properties now under the naming rights umbrella, HyperX and Allied Esports will co-create unique esports and content opportunities for professional players, streamers, partners and fans around the world. Each property will feature HyperX headsets, keyboards, mice and mouse pads for esports tournaments, special events and daily play (Las Vegas).
HyperX showcased the two North American properties during the Consumer Electronics Show 2019 in Las Vegas with events at HyperX Esports Arena and activations with the HyperX Esports Truck on the convention floor. North American HyperX Esports Truck "Big Meta" also partnered with the NFL Retired Players Association in February for a Madden NFL 19 event in Atlanta.
About Allied Esports:
Named to Fast Company's World's Most Innovative Companies list for 2019, Allied Esports is a premier esports entertainment company with a global network of dedicated esports properties and content production facilities. Its mission is to connect players, streamers and fans via integrated arenas and mobile esports trucks around the world that serve as both gaming battlegrounds and every day content generation hubs. Allied Esports is a subsidiary of Ourgame International (SEHK:899), owner of WPT Enterprises, Inc., the operator of The World Poker Tour®. Ourgame has entered into an agreement with Black Ridge Acquisition Corp. (NASDAQ: BRAC) to combine, and once all applicable shareholder and regulatory consents have been obtained, and the other conditions to closing have been satisfied, Allied Esports and the World Poker Tour to form Allied Esports Entertainment, Inc.
Through direct operation and affiliate relationships via the Allied Esports Property Network, the first esports venue affiliate program available to partners looking to open new esports facilities around the world, Allied Esports locations currently include 11 properties in the top three esports markets across the globe: North America's HyperX Esports Arena Las Vegas, HyperX Esports Truck "Big Meta," Esports Arena Orange County and Esports Arena Oakland; Europe's HyperX Esports Truck "Big Betty" and HyperX Studio in Hamburg, Germany; and China's Lianmeng Dianjing in Beijing, Lianmeng Dianjing SEG Arena in Shenzhen, Lianmeng Dianjing Tianjin Arena, Lianmeng Dianjing Gui'an Arena and Lianmeng Dianjing LGD Gaming Hangzhou Arena. The Allied Esports Property Network's 12th property, run by Fortress Esports, is expected to open in Melbourne, Australia in 2019. For more information about Allied Esports visit AlliedEsports.gg and follow @AlliedEsports.
About HyperX:
HyperX is the gaming division of Kingston Technology Company, Inc., the world's largest independent memory manufacturer, with the goal of providing gamers, PC builders, PC, console and mobile power users with high-performance components. For 16 years, the HyperX mission has been to develop gaming products for all types of gamers – high-speed memory, solid state drives, headsets, keyboards, mice, charging accessories for console players, USB flash drives, and mousepads – to the gaming community and beyond. The award-winning HyperX brand in known for consistently delivering products that deliver superior comfort, aesthetics, performance, and reliability. HyperX gear is the choice of celebrity ambassadors, pro gamers, tech enthusiasts, and overclockers worldwide because it meets the most stringent product specifications and is built with best-in-class components. HyperX has shipped over 60 million memory modules and 7 million gaming headsets worldwide.
Join the global #HyperXFamily at facebook.com/hyperxcommunity, learn how HyperX products can enhance your console experience and boost performance for both you and your PC, console or mobile device at hyperxgaming.com. Whatever your skill level, whatever genres you play, we embrace all gaming enthusiasts everywhere with our core belief — We're All Gamers.
UNITED KINGDOM TO HOST 2024 PUBG MOBILE GLOBAL CHAMPIONSHIP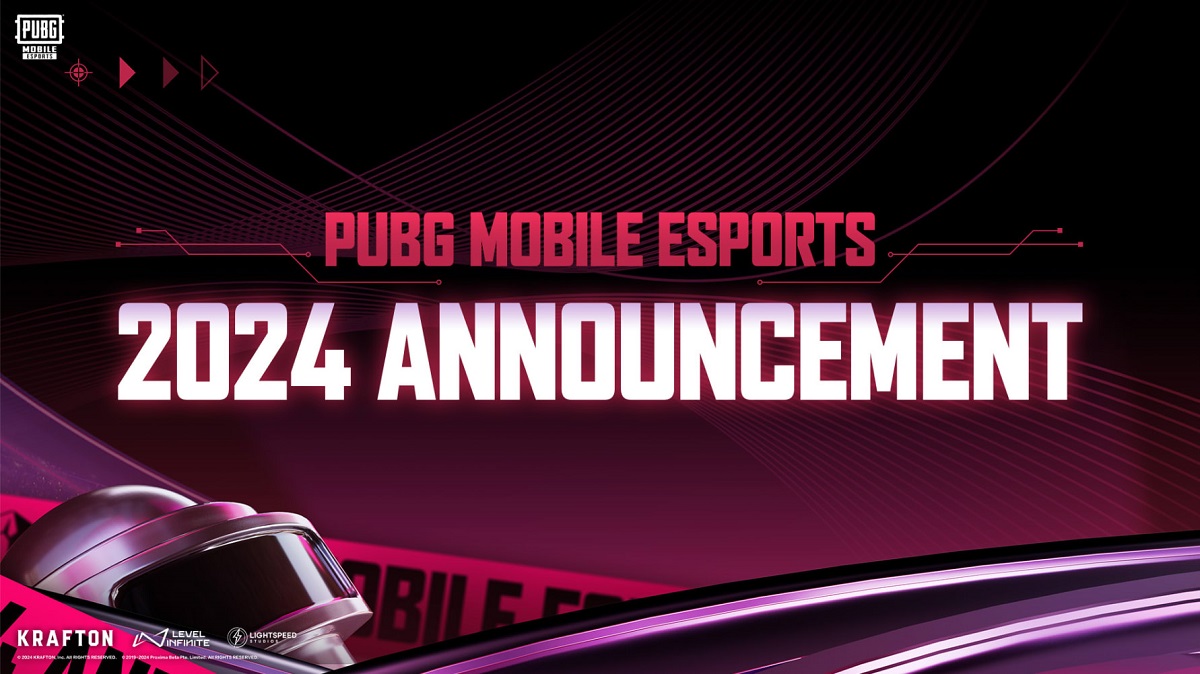 Reading Time:
< 1
minute
PUBG MOBILE Esports is thrilled to announce that the 2024 PUBG MOBILE Global Championship (PMGC) will be held in the UK, taking place live next December with a $3 million prize pool. The first time a major PUBG MOBILE event has been hosted in the UK, this tournament will bring local fans a unique opportunity to see the very best skill that the world has to offer. This news comes ahead of this year's 2023 PUBG MOBILE Grand Finals in Istanbul.
James Yang, Senior Director of PUBG MOBILE Global Esports, announced the news during the opening ceremony of the 2023 PMGC Grand Finals, with the exact UK location to be revealed at a later date. This is the first time a major PUBG MOBILE event has been held in the country and the first in Western Europe since 2018.
The highlight of the PUBG MOBILE Esports calendar, the PMGC brings together dozens of teams from around the world to compete in the ultimate showcase of talent. This year's Grand Finals are taking place this weekend in Istanbul, Türkiye, where the final sixteen teams remaining in the competition will battle it out to become PUBG MOBILE World Champion.
Joining next year's PMGC in the top tier of PUBG MOBILE Esports events, as well as next year's midseason tournament in Riyadh, Saudi Arabia, is the PUBG MOBILE Global Open (PMGO), which will take place in Brazil throughout March and April 2024 and feature a $500,000 prize pool.
Global Esports Federation joins UNESCO Chair on Governance & Social Responsibility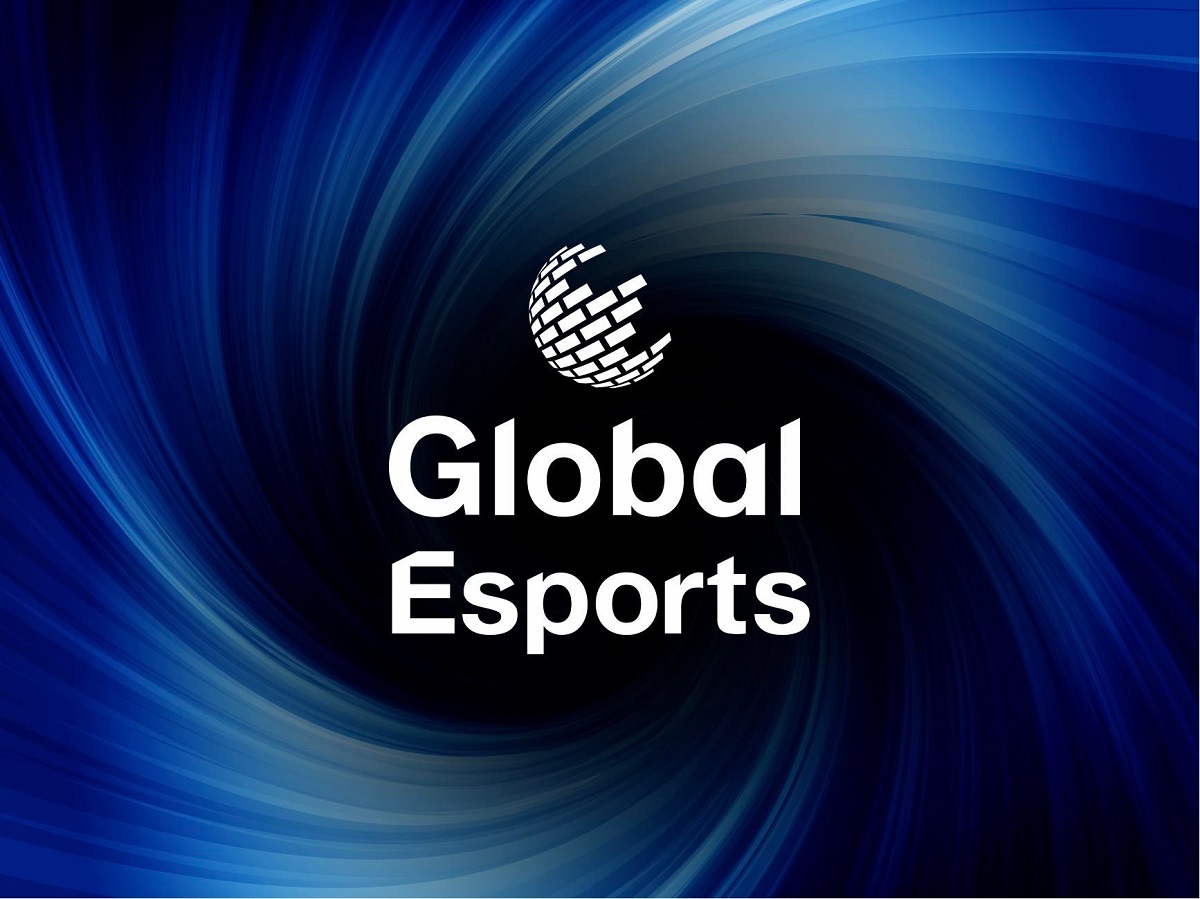 Reading Time:
< 1
minute
The Global Esports Federation is honored by the appointment of Thanos Karagrounas, GEF's Executive Director, Strategy & Impact, as a member of the Advisory Committee of the UNESCO Chair on Governance and Social Responsibility in Sport.
The UNESCO Chair was established in June 2023 with the long-term aim of fostering an integrated system of research, education, and training to enhance the quality of governance practices within the sport industry and advocate socially responsible program designs that prioritize sport as a core component.
As a global leader in the realm of sustainable development and social impact, Thanos Karagrounas has been appointed to play a pivotal role in the Advisory Committee, co-coordinating one of the six strategic pillars on esports.
"It is a distinct honor to be a member of this esteemed group of internationally renowned experts. The opportunity to combine our diverse experiences and perspectives will contribute to the Chair's objectives. The inclusion of esports as one of the UNESCO Chair's six strategic pillars, underscores the important role GEF is playing in the governance and social responsibility realm and our commitment towards making an impact on a global scale." ~ Thanos Karagrounas, GEF Executive Director, Strategy & Impact
The GEF convenes its #worldconnected esports community, harnessing the energy to drive meaningful progress. As a member of the Advisory Committee, the GEF looks forward to contributing its expertise to accelerate its overall contribution to the UN Sustainable Development Goals.
Stryda VALORANT Nordic Clash partners with talents for the Grand Finals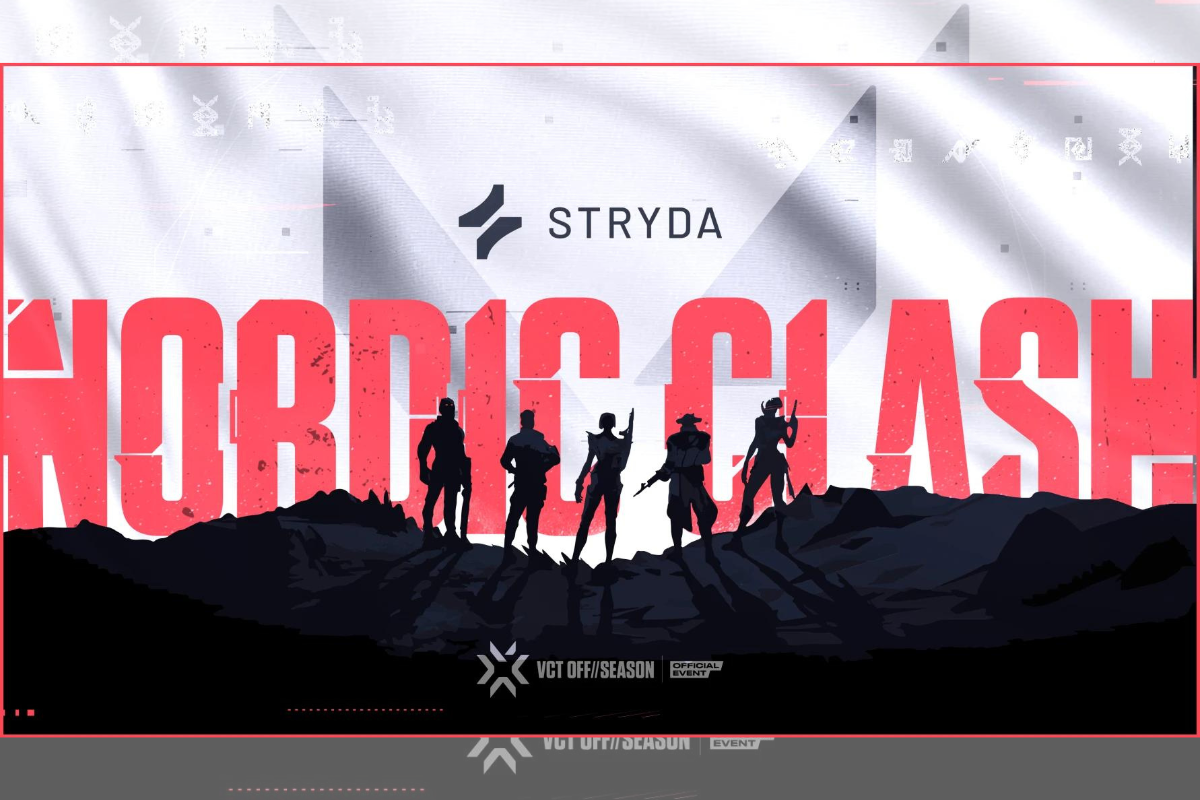 Reading Time:
2
minutes
The upcoming Stryda VALORANT Nordic Clash Grand Finals promise an unforgettable experience thanks to their talented hosts. Nonno "Nymy" Rydgren, a well-know esports player and content creator for Fnatic Network, will team up with Melanie "Yuna" Hecht, the Captain & Flex IGL for Heat Esports, to guide viewers through the thrilling event.
Stryda VALORANT Nordic Clash is part of the VALORANT Championship Tour OFF//SEASON in partnership with Riot Games, and it's open to all skill levels with a prize pool of $20,000. The Qualifiers are now over, and the Grand Finals are set for December 9th and 10th, with a live stream on Sunday, December 10th.
In an exclusive interview, Nymy and Yuna shared their journeys, memorable moments, team predictions, and advice for aspiring gamers. They also emphasized the importance of women in gaming and the potential for mixed-gender teams in esports.
Nymy encouraged female players: "Keep grinding, keep your mental up, keep pushing, and don't give up. There are so many talented GC players out there and hopefully, in the future, we get to see mixed teams competing together. The GC scene is so wholesome and supportive which is lovely to see and experience."
Yuna added, "Riot is doing a great job in supporting the game-changer scene. In the future, I can definitely see mixed teams too on VCT stages. For the lovely ladies, don't give up, keep improving, go for your goals, get an aim routine, watch VODs and you will be able to play on stages with some practice."
The Grand Finals promise exciting matches, featuring standout contenders like OnlyFins and Wintermint. Watch the action live on December 10, 2023, on the tournament's Twitch channel. For highlights, visit their YouTube channel. Stay connected with the hosts here:
Nymy on Twitch and X (Ex Twitter)
Yuna on X (Ex Twitter)
About Stryda VALORANT Nordic Clash:
Esports powerhouse Stryda has again joined forces with RIOT Games to announce the Stryda VALORANT Nordic Clash championship. This much-anticipated tournament calls on gamers of all levels to showcase their skills against one another across the Nordic region.