Naming Rights to HyperX Esports Truck Unveiled in Time for CES 2019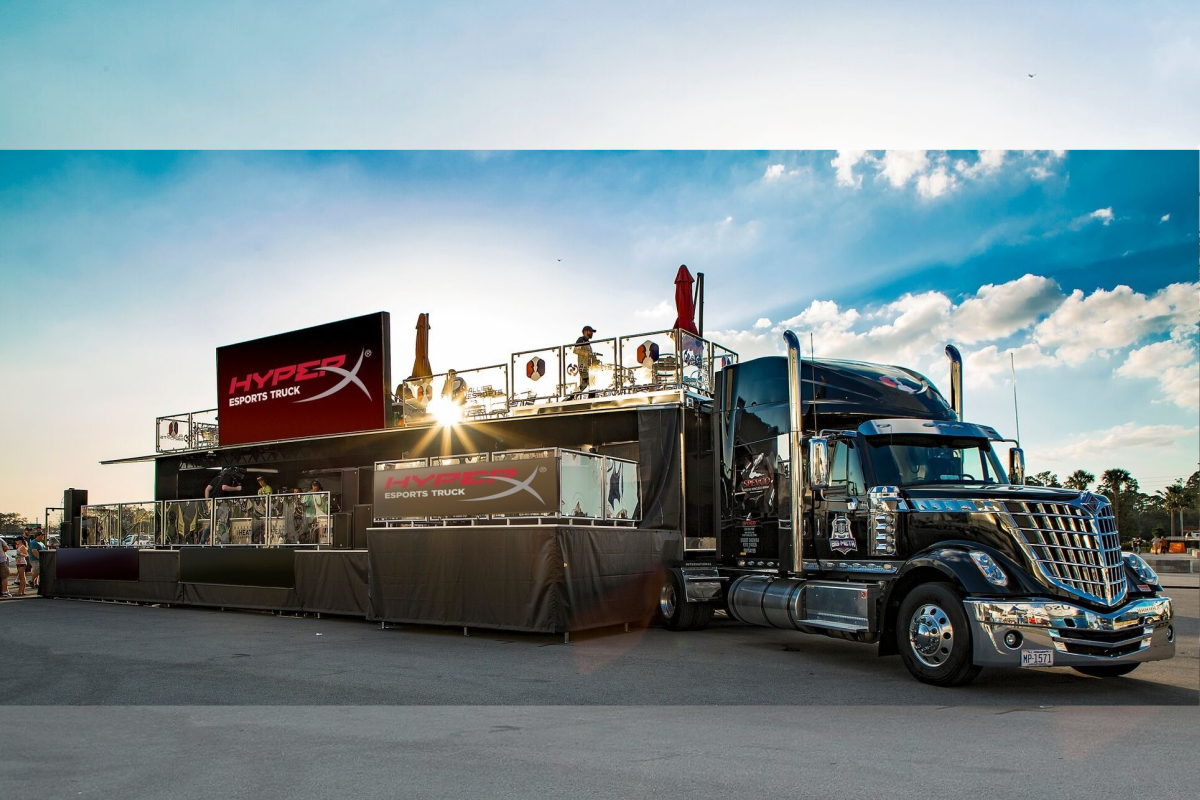 Reading Time:
3
minutes
Multiyear Agreement with Allied Esports for North America's First Mobile Esports Arena
In time for CES 2019, HyperX, the gaming division of Kingston Technology Company, Inc., and Allied Esports, a global esports entertainment company, announced a multiyear naming rights agreement for North America's first mobile esports arena, now named HyperX Esports Truck. The truck, formally known as Esports Arena DRIVE, made its debut during CES 2018 and will return to the event next month at the Sands Convention Center to make its first 2019 appearance as HyperX Esports Truck.
Expanding HyperX's presence at gaming, entertainment, lifestyle and music events around the country, the state-of-the-art, 80-foot, 18-wheel, 35-ton semi-trailer unfolds with a push of a button to reveal a self-contained mobile arena featuring a competition stage with full production facilities, a caster studio, social media center and VIP lounge.
In November, HyperX announced the naming rights to HyperX Esports Arena Las Vegas, and now with the mobile esports arena, the naming rights relationship between HyperX and Allied Esports continues to grow.
"HyperX is pleased to continue our relationship with Allied Esports," said Daniel Kelley, director of corporate marketing, HyperX. "Having the HyperX Esports Truck, and beyond, gives us even more opportunities to reach gamers at tournaments, festivals and sports events in 2019."
During CES 2019, HyperX will be showing new products including gaming headsets, mice, keyboards, RGB memory products, and its first HyperX USB microphone for streamers, influencers and casters. HyperX will announce a new gaming headset designed in collaboration with a Southern California headphone manufacturer, featuring fully immersive audio capabilities. The products will be demonstrated at The Venetian press suite and CES Unveiled and Pepcom Digital Experience press events.
Beyond the electronics show, Las Vegas visitors on the strip can now witness the newly revealed HyperX Esports Arena Las Vegas and the new large signage installation on the Luxor Hotel. A time-lapse video of the HyperX logo going up for the world to see from air and land can be viewed here.
Inspired by the slogan "We're All Gamers," HyperX will also be debuting an innovative advertising campaign featuring HyperX esports, traditional sports and music ambassadors, incorporating their unique vision into the campaign. This campaign is expected to be seen on broadcast, digital and social channels in 2019.
HyperX CES events and activities:

HyperX Meeting Suite:

Jan. 7-10, 9 a.m. – 6 p.m., at The Venetian Hotel Tower, Suite 30-236

CES Unveiled Media Event:

Jan. 6, 5 – 8:30 p.m., Mandalay Bay, Shorelines Exhibit Hall (Press Event)

Pepcom Digital Experience:

Jan. 7, 7 – 10:30 p.m., Mirage Hotel Conference Center (Press Event)

CES Esports Panel:

Daniel Kelley, director of corporate marketing, will provide insight on the "Esports: The New Playground for Marketers" panel

Jan. 8, 3:30 – 4:30 p.m., Aria Hotel, Tech South, Level 1, Joshua 9

HyperX Esports Truck:

The full-size mobile gaming truck will be at the Sands Convention Center and people will have the opportunity to test drive HyperX gaming accessories.

HyperX Esports Arena:

The newly named HyperX Esports Arena will greet visitors arriving by air or by land, and photo opportunities are available by the new arena signage on the Luxor Hotel.
HyperX recently announced achieving the No.1 position in PC gaming headset revenue in the U.S. for two years running, according to NPD. HyperX continues to support and expand its influencer roster by recently welcoming Post Malone, award-winning music superstar as the newest brand ambassador to join the HyperX family. Sports celebrity brand ambassadors include Gordan Hayward of the Boston Celtics, Joel Embiid of the Philadelphia 76ers, Juju Smith-Shuster of the Pittsburg Steelers, Dele Alli of the Premier League and World Cup player, and De'Aaron Fox of the Sacramento Kings. Over 550 Esports players and gaming influencers are included in HyperX roster of ambassadors.
About HyperX:
HyperX is the gaming division of Kingston Technology Company, Inc., the world's largest independent memory manufacturer, with the goal of providing gamers, PC builders, PC, console and mobile power users with high-performance components. For 16 years, the HyperX mission has been to develop gaming products for all types of gamers – high-speed memory, solid state drives, headsets, keyboards, mice, charging accessories for console players, USB flash drives, and mouse pads – to the gaming community and beyond. The award-winning HyperX brand in known for consistently delivering products that deliver superior comfort, aesthetics, performance, and reliability. HyperX gear is the choice of celebrity ambassadors, pro gamers, tech enthusiasts, and overclockers worldwide because it meets the most stringent product specifications and is built with best-in-class components. HyperX has shipped over 60 million memory modules and 5 million gaming headsets worldwide.
Join the global #HyperXFamily at facebook.com/hyperxcommunity, learn how HyperX products can enhance your console experience and boost performance for both you and your PC, console or mobile device at hyperxgaming.com. Whatever your skill level, whatever genres you play, we embrace all gaming enthusiasts everywhere with our core belief — We're All Gamers.
Unikrn Brings Video Games and Esports Betting Back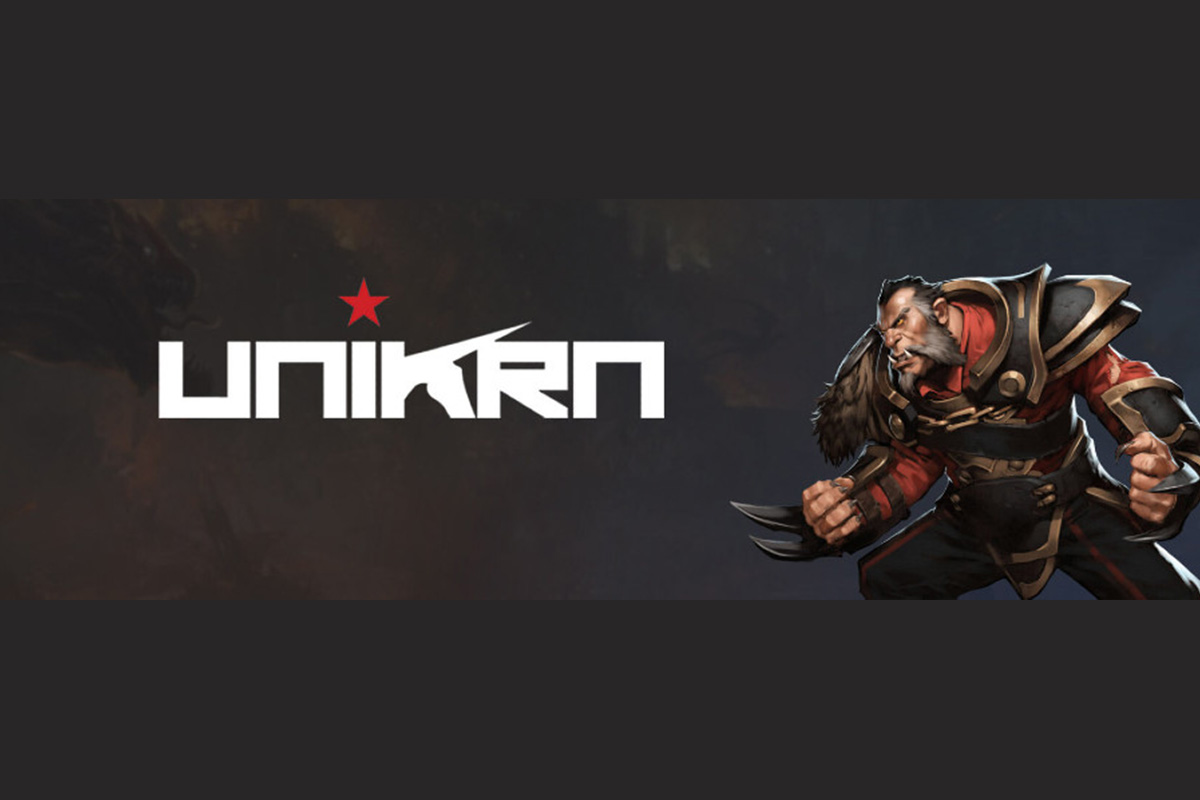 Reading Time:
< 1
minute
Gamers are always looking for more, and unikrn is betting on it. The esports betting platform is back and built for a new generation of players.
Initially introduced eight years ago, unikrn is the most expansive video games and esports betting platform on the market – offering a safe, secure and accessible way for players of legal betting age to supercharge their esports fandom. The platform, which also offers betting options across traditional sport and casino games, is now available in Brazil and Canadian provinces and territories other than Ontario. The platform will continue plans to enter new, regulated markets around the globe in 2023 and into the future.
The platform, now with a completely new look-and-feel, offers an easy-to-use interface that makes it smoother and simpler for players looking to bet on their own, bet with friends or even bet on themselves. With an around-the-clock video game stream of exciting action featuring the world's most popular video game titles, unikrn gives players more ways to bet while watching and playing their favourite games.
"Over the past year, the passionate team at Entain has worked closely with us to create a safe, accessible, secure and compliant product that players can trust – even if they've never placed a bet before. The launch of unikrn in both Brazil and Canada is the first step as we introduce a video games and esports betting platform that truly puts a new generation of players and their passions first," Justin Dellario, CEO of unikrn and Managing Director of Esports at Entain, said.
unikrn is continually innovating and will evolve its product suite as the brand's footprint expands. The initial product offerings will include UMode, unikrn Virtual, unikrn Esportsbook, unikrn Sportsbook, unikrn Casino and unikrn Rewards.
World Esports Championships Finals Begin with Spectacular Opening Ceremony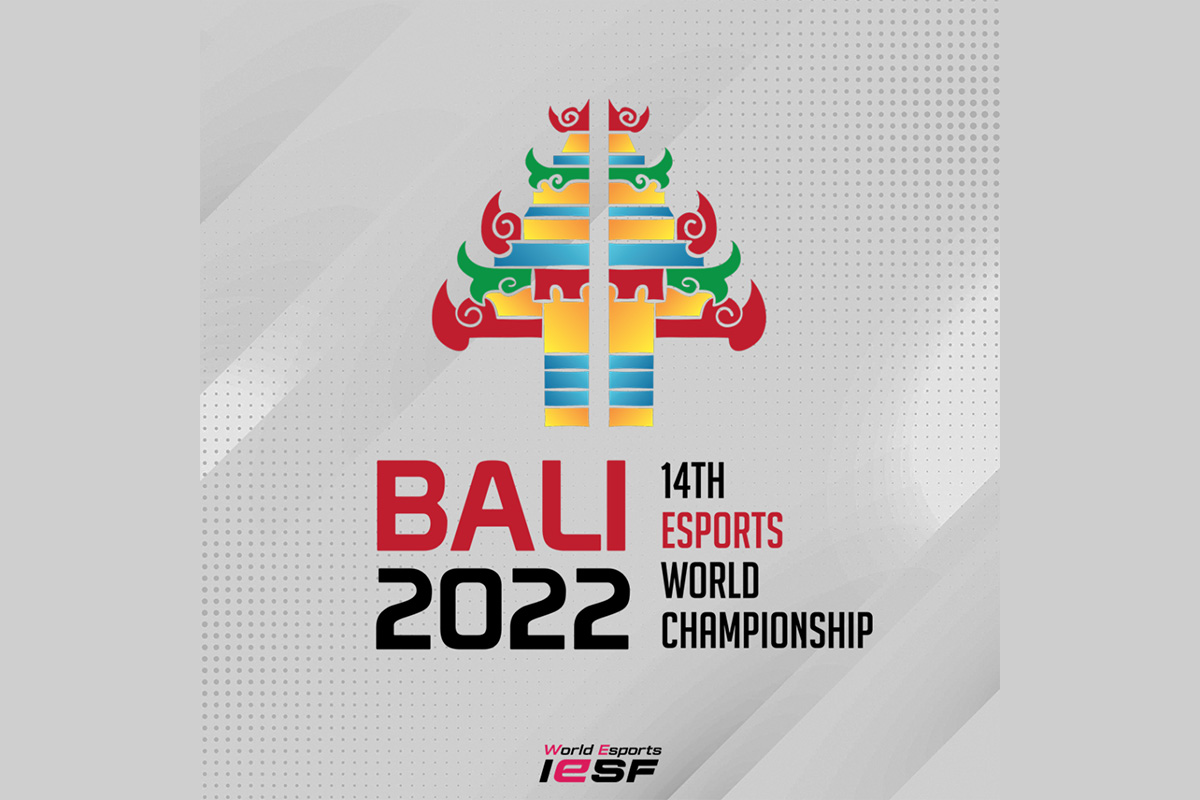 Reading Time:
2
minutes
IESF welcomes World Esports Family to Bali for the largest edition of its flagship event
The International Esports Federation (IESF) officially opened the 14th World Esports Championships Finals today in Bali, Indonesia. The Opening Ceremony kicked off IESF's historic WE Championships with an athlete parade, special performances, and speeches from IESF President Vlad Marinescu and Esports Federation of Indonesia (PBESI) President Budi Gunawan at the Merusaka Nusa Dua Hotel. 
The ceremony welcomed athletes, referees, fans, event organizers, government officials, and others from the World Esports Family. The ceremony began with the Indonesia Raya, the national anthem of Indonesia, and the official PBESI march. IESF then did an official raising of its flag to mark the start of the event. Inspired by Indonesian and Balinese culture, the ceremony featured traditional dances as well as extraordinary performances by Indonesian artists Alffy Rev, Wizzy, and Ecko.
The WE Championships remain the sole international esports competition where athletes compete to represent their countries. Over 600 players representing 106 countries will compete across six games: CS:GO, Dota 2, Mobile Legends: Bang Bang, eFootball ™  2023, Tekken 7, and PUBG Mobile, making this the largest and most geographically diverse edition of the event since its inception in 2008 with a record prize pool of $500,000. 
An athlete representative from each country joined in the athlete parade of the Opening Ceremony to carry their country's flag to celebrate the event's largest and most inclusive edition. Additionally, IESF showcased its commitment to responsible gaming and providing referees with the highest level of certification to ensure fair and safe competition. This year's referees took an oath on stage during the Opening Ceremony, alongside an athlete representative, to safeguard responsible gaming. 
IESF President Vlad Marinescu spoke at the ceremony and said: "Welcome to Bali for the 2022 World Esports Championships Finals. We are elated to see a historic 106 countries, more than double from last year's edition, competing in the 14th edition of this event right here in the Land of Gods.  All of you here in this beautiful country and those watching are proof and reflection of the growth and progress of the World Esports Family."
In his speech, PBESI President Budi Gunawan said: "The Indonesia Esports Summit and the 14th IESF World Esports Championships, wil declare our commitment to set new standards for organizing world class esports event. We sincerely hope that the 14th IESF World Esports Championships Bali 2022 will be a new momentum for all these great talents from around the world to build friendship and peace" 
The competition will conclude with the Closing Ceremony and a special announcement on December 11, where one nation will be crowned the World Esports champion. 
The Finals will be live-streamed across seven IESF Twitch channels, one dedicated for each game. The full lineup of competing nations and all other information related to WEC can be found on the official website. 
The World Esports Championships 2022 Are Officially Open!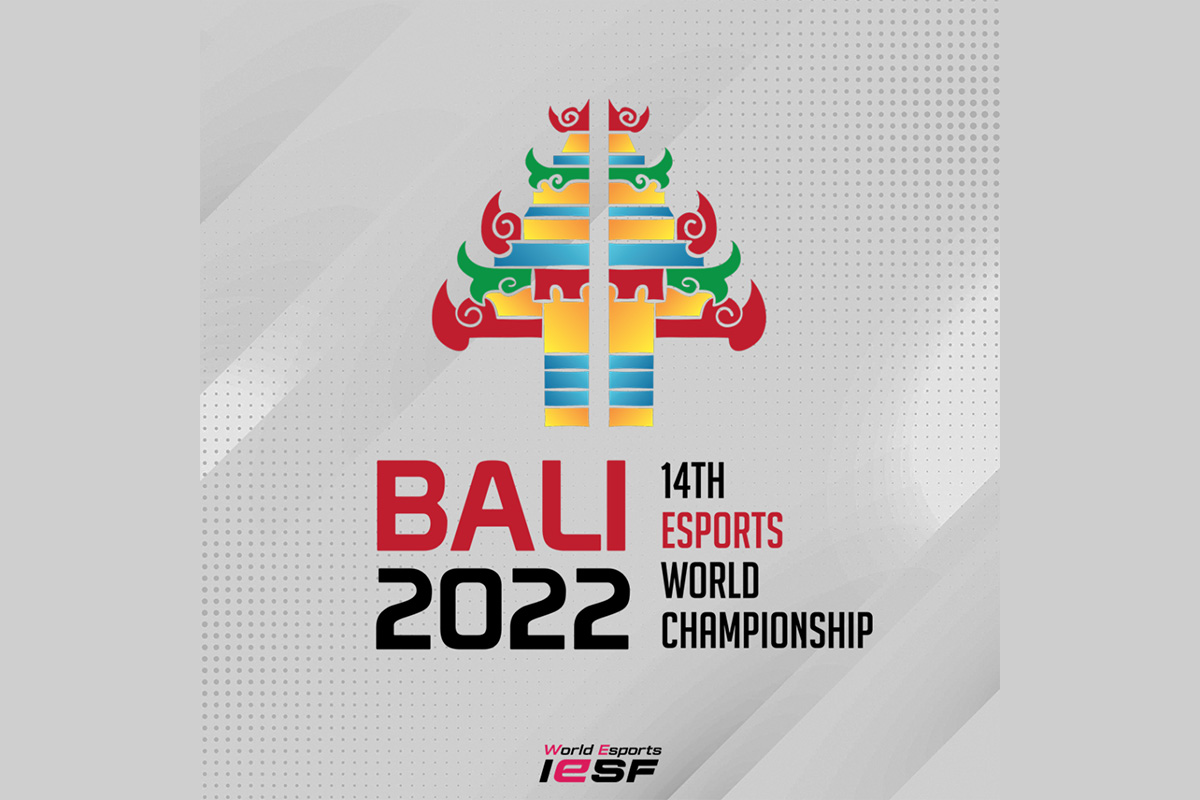 Reading Time:
< 1
minute
And WE are live in 3,2,1…
The World Esports Championships 2022 are officially open!
Join the opening ceremony today, at 7 pm GMT +8 with traditional music and dance performances, a fireworks show, and wave your national flag proudly!
After the opening ceremony feel free to join in the press conferences.
During the event, you can experience a little bit of everything from cosplay competitions, games, watch parties, and daily activities.
If you are not in Bali, you can always tune in on the platform wec.iesf.org and become part of the magic.
Watch your teams, stay on top of every score, and keep cheering for your favorite players!