Naming Rights to HyperX Esports Truck Unveiled in Time for CES 2019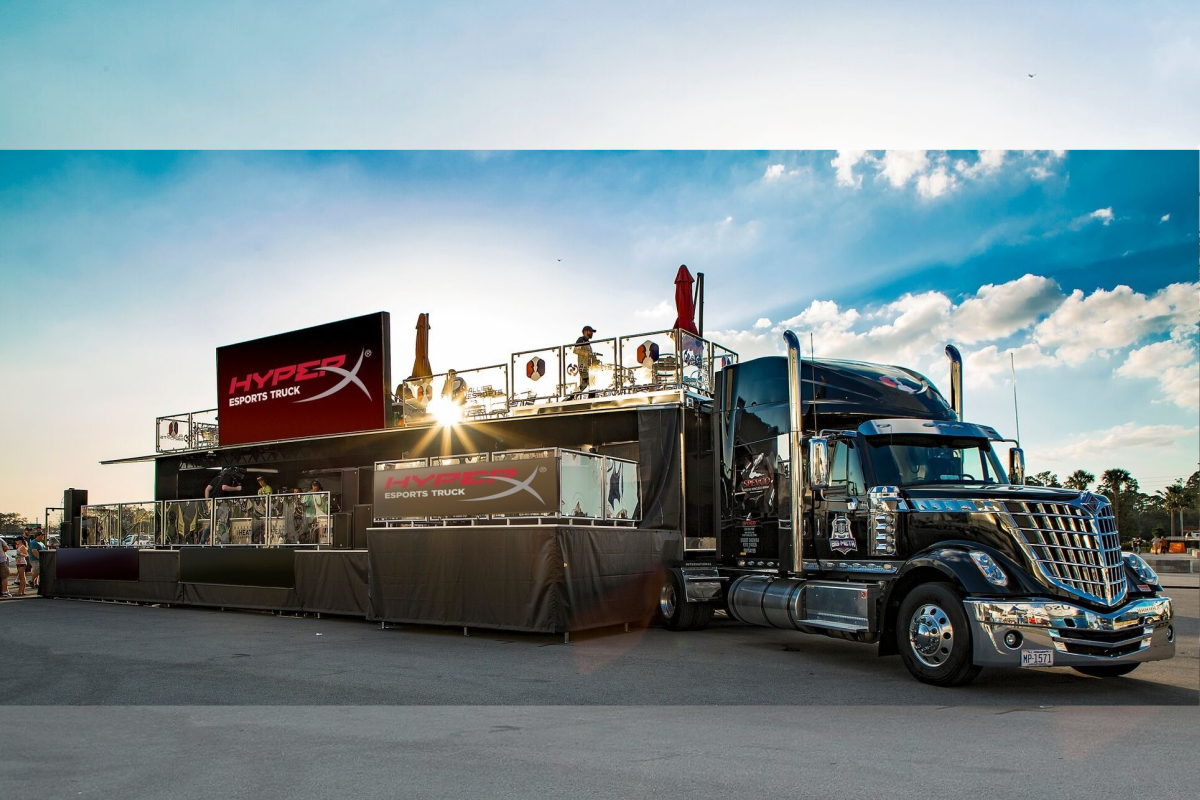 Reading Time:
3
minutes
Multiyear Agreement with Allied Esports for North America's First Mobile Esports Arena
In time for CES 2019, HyperX, the gaming division of Kingston Technology Company, Inc., and Allied Esports, a global esports entertainment company, announced a multiyear naming rights agreement for North America's first mobile esports arena, now named HyperX Esports Truck. The truck, formally known as Esports Arena DRIVE, made its debut during CES 2018 and will return to the event next month at the Sands Convention Center to make its first 2019 appearance as HyperX Esports Truck.
Expanding HyperX's presence at gaming, entertainment, lifestyle and music events around the country, the state-of-the-art, 80-foot, 18-wheel, 35-ton semi-trailer unfolds with a push of a button to reveal a self-contained mobile arena featuring a competition stage with full production facilities, a caster studio, social media center and VIP lounge.
In November, HyperX announced the naming rights to HyperX Esports Arena Las Vegas, and now with the mobile esports arena, the naming rights relationship between HyperX and Allied Esports continues to grow.
"HyperX is pleased to continue our relationship with Allied Esports," said Daniel Kelley, director of corporate marketing, HyperX. "Having the HyperX Esports Truck, and beyond, gives us even more opportunities to reach gamers at tournaments, festivals and sports events in 2019."
During CES 2019, HyperX will be showing new products including gaming headsets, mice, keyboards, RGB memory products, and its first HyperX USB microphone for streamers, influencers and casters. HyperX will announce a new gaming headset designed in collaboration with a Southern California headphone manufacturer, featuring fully immersive audio capabilities. The products will be demonstrated at The Venetian press suite and CES Unveiled and Pepcom Digital Experience press events.
Beyond the electronics show, Las Vegas visitors on the strip can now witness the newly revealed HyperX Esports Arena Las Vegas and the new large signage installation on the Luxor Hotel. A time-lapse video of the HyperX logo going up for the world to see from air and land can be viewed here.
Inspired by the slogan "We're All Gamers," HyperX will also be debuting an innovative advertising campaign featuring HyperX esports, traditional sports and music ambassadors, incorporating their unique vision into the campaign. This campaign is expected to be seen on broadcast, digital and social channels in 2019.
HyperX CES events and activities:

HyperX Meeting Suite:

Jan. 7-10, 9 a.m. – 6 p.m., at The Venetian Hotel Tower, Suite 30-236

CES Unveiled Media Event:

Jan. 6, 5 – 8:30 p.m., Mandalay Bay, Shorelines Exhibit Hall (Press Event)

Pepcom Digital Experience:

Jan. 7, 7 – 10:30 p.m., Mirage Hotel Conference Center (Press Event)

CES Esports Panel:

Daniel Kelley, director of corporate marketing, will provide insight on the "Esports: The New Playground for Marketers" panel

Jan. 8, 3:30 – 4:30 p.m., Aria Hotel, Tech South, Level 1, Joshua 9

HyperX Esports Truck:

The full-size mobile gaming truck will be at the Sands Convention Center and people will have the opportunity to test drive HyperX gaming accessories.

HyperX Esports Arena:

The newly named HyperX Esports Arena will greet visitors arriving by air or by land, and photo opportunities are available by the new arena signage on the Luxor Hotel.
HyperX recently announced achieving the No.1 position in PC gaming headset revenue in the U.S. for two years running, according to NPD. HyperX continues to support and expand its influencer roster by recently welcoming Post Malone, award-winning music superstar as the newest brand ambassador to join the HyperX family. Sports celebrity brand ambassadors include Gordan Hayward of the Boston Celtics, Joel Embiid of the Philadelphia 76ers, Juju Smith-Shuster of the Pittsburg Steelers, Dele Alli of the Premier League and World Cup player, and De'Aaron Fox of the Sacramento Kings. Over 550 Esports players and gaming influencers are included in HyperX roster of ambassadors.
About HyperX:
HyperX is the gaming division of Kingston Technology Company, Inc., the world's largest independent memory manufacturer, with the goal of providing gamers, PC builders, PC, console and mobile power users with high-performance components. For 16 years, the HyperX mission has been to develop gaming products for all types of gamers – high-speed memory, solid state drives, headsets, keyboards, mice, charging accessories for console players, USB flash drives, and mouse pads – to the gaming community and beyond. The award-winning HyperX brand in known for consistently delivering products that deliver superior comfort, aesthetics, performance, and reliability. HyperX gear is the choice of celebrity ambassadors, pro gamers, tech enthusiasts, and overclockers worldwide because it meets the most stringent product specifications and is built with best-in-class components. HyperX has shipped over 60 million memory modules and 5 million gaming headsets worldwide.
Join the global #HyperXFamily at facebook.com/hyperxcommunity, learn how HyperX products can enhance your console experience and boost performance for both you and your PC, console or mobile device at hyperxgaming.com. Whatever your skill level, whatever genres you play, we embrace all gaming enthusiasts everywhere with our core belief — We're All Gamers.
Allied Esports launches Original Event Series "Day One"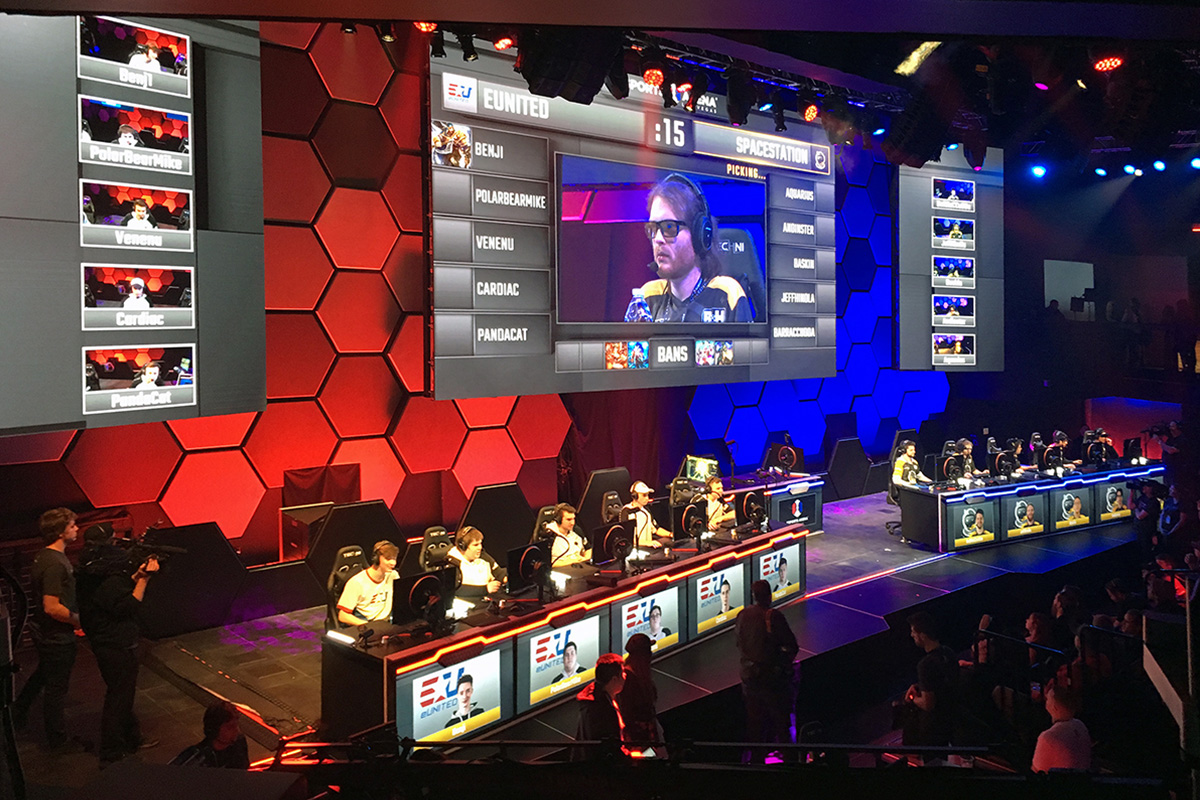 Reading Time:
1
minute
US-based Allied Esports has introduced an original event series called "Day One". The innovative new series will celebrate the launch of new game titles on the day they are released to the public. The series started with the debut of Tom Clancy's The Division® 2 on Thursday, March 14 at HyperX Esports Arena Las Vegas.
Each "Day One" event will bring the title's community together. That is, prominent influencers and fans will play the game for the first time in front of a streaming audience at the very moment it is made available.
"There is nothing like the anticipation around the launch of a new game and 'Day One' will take that excitement and deliver an experience, both in-person in Las Vegas and in our stream, that unifies the community in a significant and authentic way," said Frank Ng, co-CEO of Ourgame Holdings International, owner of Allied Esports. "We look forward to working with publishers like Ubisoft to create a can't-miss event and must-watch content that generates a powerful buzz and helps drive momentum for their new title."
The debut of "Day One" will include a roster of influencers whose gameplay will be featured on Allied Esports' main stream as well as on their respective Twitch channels throughout the night.
Esports advertisement revenue in USA projected to rise by 25 per cent in 2019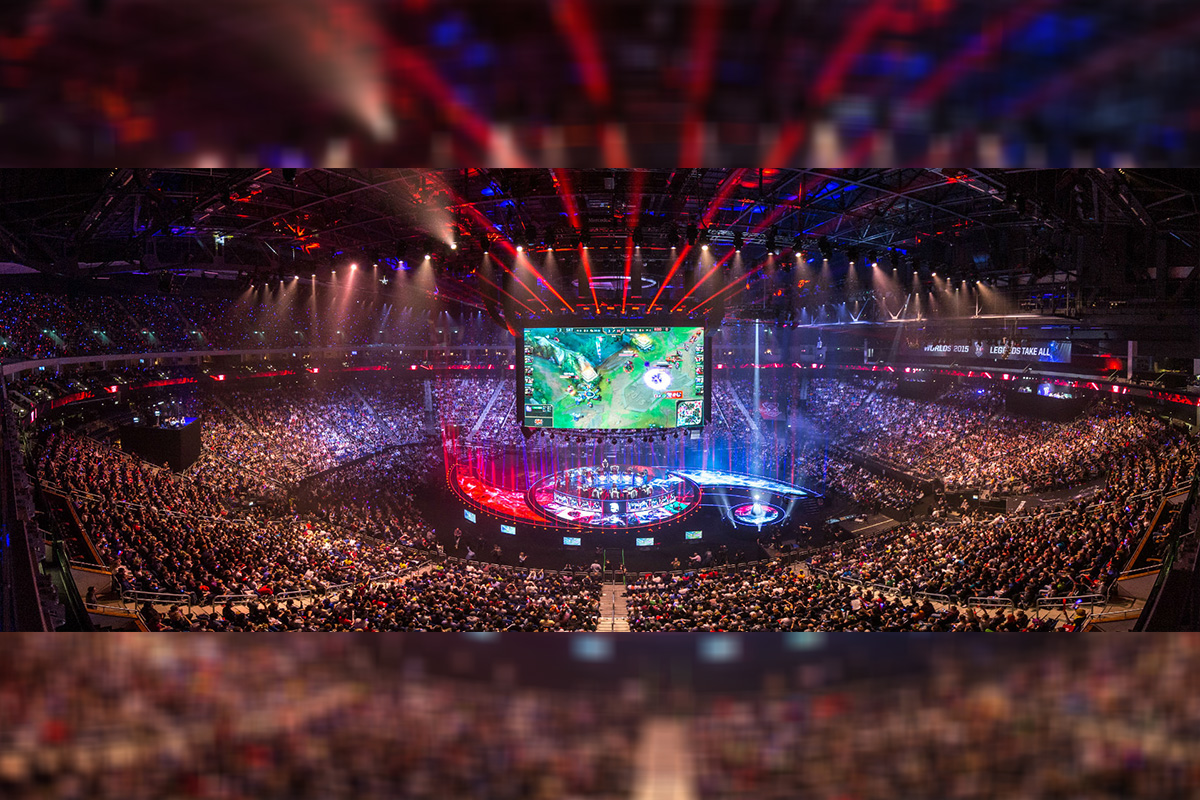 Reading Time:
1
minute
Some estimates suggest that Esports advertisement revenues in the USA are likely to grow by 25 per cent in 2019. These estimates also indicate the revenues could surpass $200 million by next year.
eMarketer principal analyst Paul Verna said: "Esports was once an under-the-radar activity for enthusiasts of multiplayer online games. Just a few years later, it's a multimillion-dollar business in the US, with implications for game developers, players, leagues, teams, live venues, streaming platforms, TV networks, audiences, and marketers."
This year it is estimated that 30.3 million people in the US will watch an Esports event at least once a month, up more than 18 per cent over last year. By 2023, Esports could be growing by more than 50 per cent, touching 46.2 million viewership. "Esports fans have unique characteristics that make them more elusive but potentially more lucrative for marketers," Verna said. "They are typically young, TV-averse millennials who have higher-than-average disposable income. They are open to marketing messages that are embedded in the Esports experience, whether those are sponsorships, branded videos, in-game integrations, influencer-driven endorsements or even traditional ads."
Kinguin Unveils New Esports Performance Center to Elevate the European Esports Ecosystem To The Next Level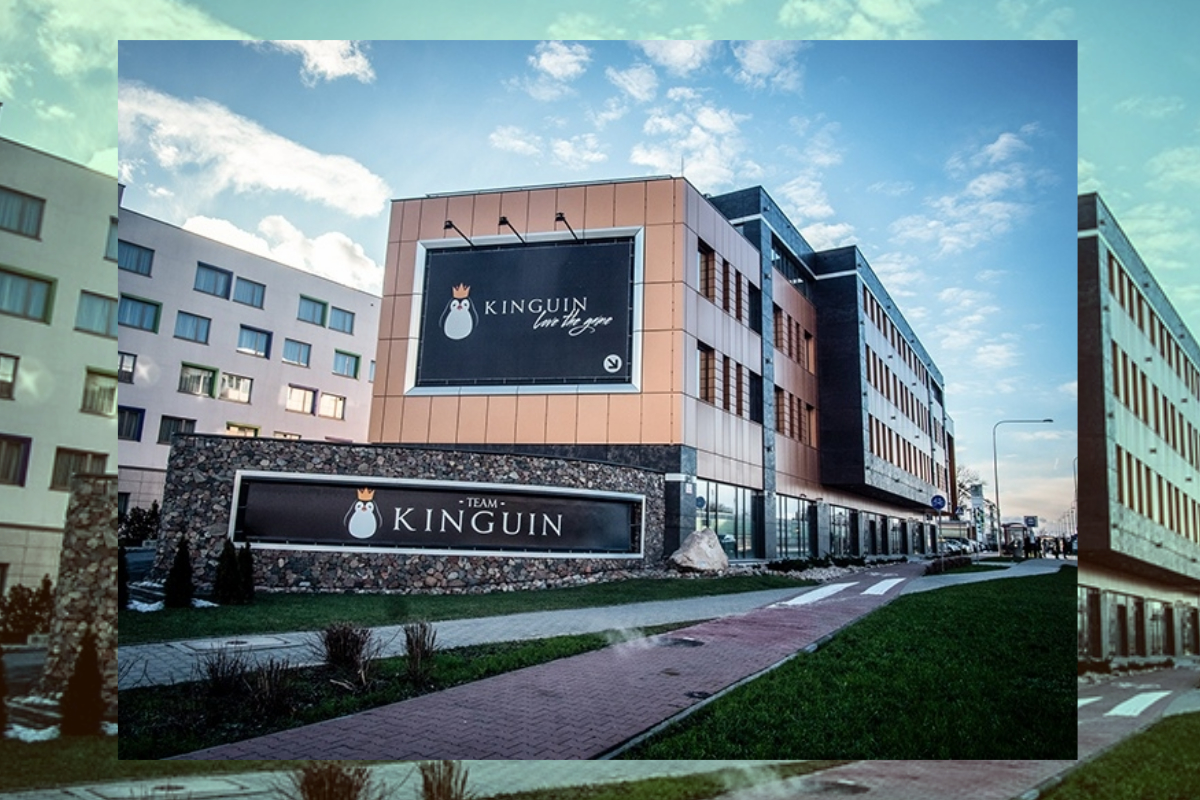 Reading Time:
2
minutes
Kinguin, one of the world's largest online marketplaces, today unveiled the Esports Performance Center (EPC), a premier esports bootcamp for professional gamers to master their craft. Based in the heart of central Europe, in dynamic Warsaw, this elite training facility will empower esports teams to reach their full potential and bring the best out of teams playing in Europe.
As one of the most advanced esports training centers in Europe, the Kinguin Esports Performance Center spans 21,000 square feet and boasts four training rooms (two with analyst capabilities), a conference room, 21 players' rooms to house 26 players, two kitchens, a players' lounge, gym, dining room, and chill-out zone. The Kinguin Esports Performance Center provides comprehensive solutions for teams looking for the ultimate location to hone their abilities.
Viktor Wanli, Founder and CEO of Kinguin commented, "Kinguin's vision has always been to create an ecosystem built around esports and gaming. Opening the doors of The Esports Performance Center is another value add for the ecosystem as a whole, this time for professional gamers to maximise their potential and elevate the European esports ecosystem to a world-class level. The facility comes right in time to further strengthen the burgeoning Polish esports market which already has an audience of over 2.8 million regular esports spectators."
The high-end esports training facility is also designed to host industry events while providing simultaneous bootcamps for multiple teams. The center will also provide a professional chef, sports psychologist, trained physiotherapists, and a dedicated concierge service for access to full-time support during bootcamps. At the end of the day, players can take a break from the screen and share a drink at the bar or blow off steam at the gym.
Renegades, a professional Counter Counter-Strike: Global Offensive team from Australia, were the first team to benefit from the Esports Performance Center. After holding a bootcamp at the EPC prior to IEM Katowice they went on to reach the quarterfinals finishing 5-8th overall.
"The Esports Performance center sets a precedent for how professional teams operate by replicating a competitive environment where players can focus entirely on their game without any of the distractions a traditional bootcamp would have" said Renegades Manager Chris Orfanellis. "Our time at the training facility paid off immensely  as Renegades went on to make the legends stage for the first time in the organization's history."
About Kinguin:
Founded in 2013, Kinguin has fast become the largest alternative games marketplace, with more than seven million loyal customers globally. Kinguin's mission is to create an ecosystem built for the gamer. To achieve this, Kinguin provides easy and secure access to games, innovative ways for gamers to trade and conduct commerce, and new ways for developers to reach customers directly. Kinguin is also involved with esports, esports venues, and esports centers of excellence worldwide. Visit https://www.kinguin.net and https://www.kinguin.io for more information.