Naming Rights to HyperX Esports Truck Unveiled in Time for CES 2019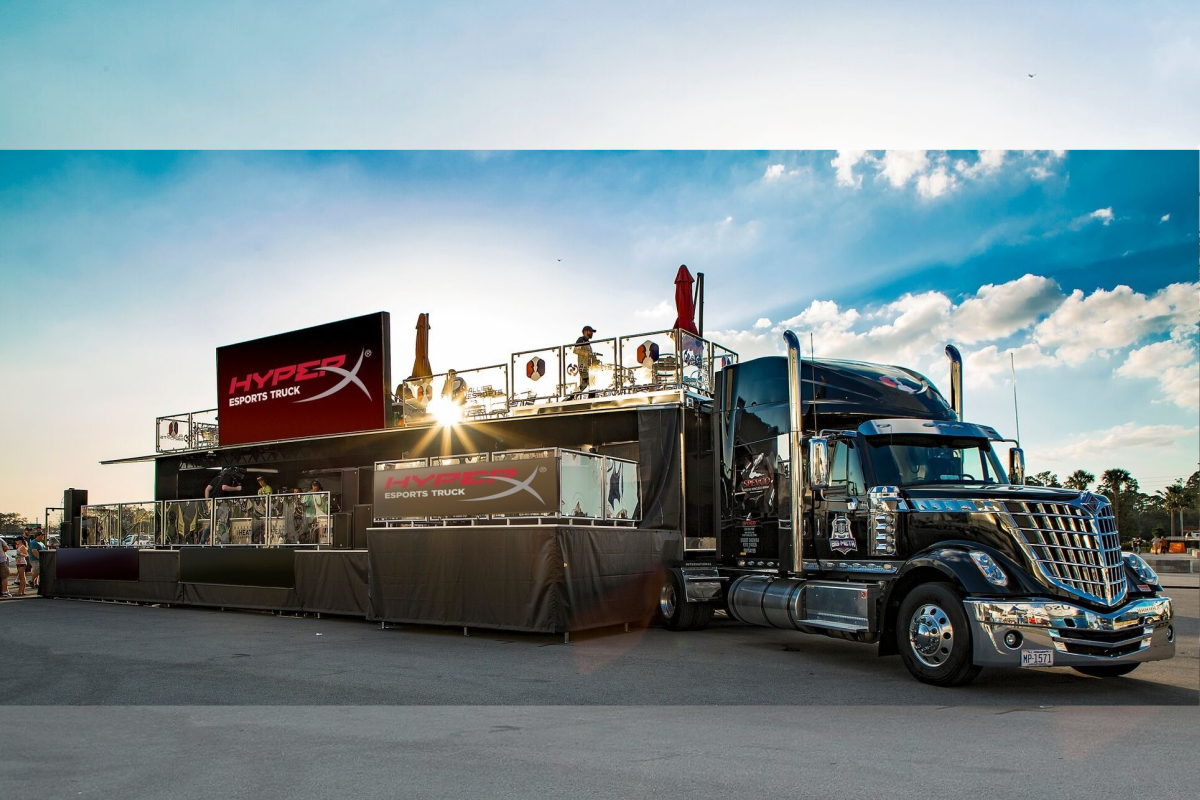 Reading Time:
3
minutes
Multiyear Agreement with Allied Esports for North America's First Mobile Esports Arena
In time for CES 2019, HyperX, the gaming division of Kingston Technology Company, Inc., and Allied Esports, a global esports entertainment company, announced a multiyear naming rights agreement for North America's first mobile esports arena, now named HyperX Esports Truck. The truck, formally known as Esports Arena DRIVE, made its debut during CES 2018 and will return to the event next month at the Sands Convention Center to make its first 2019 appearance as HyperX Esports Truck.
Expanding HyperX's presence at gaming, entertainment, lifestyle and music events around the country, the state-of-the-art, 80-foot, 18-wheel, 35-ton semi-trailer unfolds with a push of a button to reveal a self-contained mobile arena featuring a competition stage with full production facilities, a caster studio, social media center and VIP lounge.
In November, HyperX announced the naming rights to HyperX Esports Arena Las Vegas, and now with the mobile esports arena, the naming rights relationship between HyperX and Allied Esports continues to grow.
"HyperX is pleased to continue our relationship with Allied Esports," said Daniel Kelley, director of corporate marketing, HyperX. "Having the HyperX Esports Truck, and beyond, gives us even more opportunities to reach gamers at tournaments, festivals and sports events in 2019."
During CES 2019, HyperX will be showing new products including gaming headsets, mice, keyboards, RGB memory products, and its first HyperX USB microphone for streamers, influencers and casters. HyperX will announce a new gaming headset designed in collaboration with a Southern California headphone manufacturer, featuring fully immersive audio capabilities. The products will be demonstrated at The Venetian press suite and CES Unveiled and Pepcom Digital Experience press events.
Beyond the electronics show, Las Vegas visitors on the strip can now witness the newly revealed HyperX Esports Arena Las Vegas and the new large signage installation on the Luxor Hotel. A time-lapse video of the HyperX logo going up for the world to see from air and land can be viewed here.
Inspired by the slogan "We're All Gamers," HyperX will also be debuting an innovative advertising campaign featuring HyperX esports, traditional sports and music ambassadors, incorporating their unique vision into the campaign. This campaign is expected to be seen on broadcast, digital and social channels in 2019.
HyperX CES events and activities:

HyperX Meeting Suite:

Jan. 7-10, 9 a.m. – 6 p.m., at The Venetian Hotel Tower, Suite 30-236

CES Unveiled Media Event:

Jan. 6, 5 – 8:30 p.m., Mandalay Bay, Shorelines Exhibit Hall (Press Event)

Pepcom Digital Experience:

Jan. 7, 7 – 10:30 p.m., Mirage Hotel Conference Center (Press Event)

CES Esports Panel:

Daniel Kelley, director of corporate marketing, will provide insight on the "Esports: The New Playground for Marketers" panel

Jan. 8, 3:30 – 4:30 p.m., Aria Hotel, Tech South, Level 1, Joshua 9

HyperX Esports Truck:

The full-size mobile gaming truck will be at the Sands Convention Center and people will have the opportunity to test drive HyperX gaming accessories.

HyperX Esports Arena:

The newly named HyperX Esports Arena will greet visitors arriving by air or by land, and photo opportunities are available by the new arena signage on the Luxor Hotel.
HyperX recently announced achieving the No.1 position in PC gaming headset revenue in the U.S. for two years running, according to NPD. HyperX continues to support and expand its influencer roster by recently welcoming Post Malone, award-winning music superstar as the newest brand ambassador to join the HyperX family. Sports celebrity brand ambassadors include Gordan Hayward of the Boston Celtics, Joel Embiid of the Philadelphia 76ers, Juju Smith-Shuster of the Pittsburg Steelers, Dele Alli of the Premier League and World Cup player, and De'Aaron Fox of the Sacramento Kings. Over 550 Esports players and gaming influencers are included in HyperX roster of ambassadors.
About HyperX:
HyperX is the gaming division of Kingston Technology Company, Inc., the world's largest independent memory manufacturer, with the goal of providing gamers, PC builders, PC, console and mobile power users with high-performance components. For 16 years, the HyperX mission has been to develop gaming products for all types of gamers – high-speed memory, solid state drives, headsets, keyboards, mice, charging accessories for console players, USB flash drives, and mouse pads – to the gaming community and beyond. The award-winning HyperX brand in known for consistently delivering products that deliver superior comfort, aesthetics, performance, and reliability. HyperX gear is the choice of celebrity ambassadors, pro gamers, tech enthusiasts, and overclockers worldwide because it meets the most stringent product specifications and is built with best-in-class components. HyperX has shipped over 60 million memory modules and 5 million gaming headsets worldwide.
Join the global #HyperXFamily at facebook.com/hyperxcommunity, learn how HyperX products can enhance your console experience and boost performance for both you and your PC, console or mobile device at hyperxgaming.com. Whatever your skill level, whatever genres you play, we embrace all gaming enthusiasts everywhere with our core belief — We're All Gamers.
Huami Becomes McLaren Applied Technologies' eSports Wearables Partner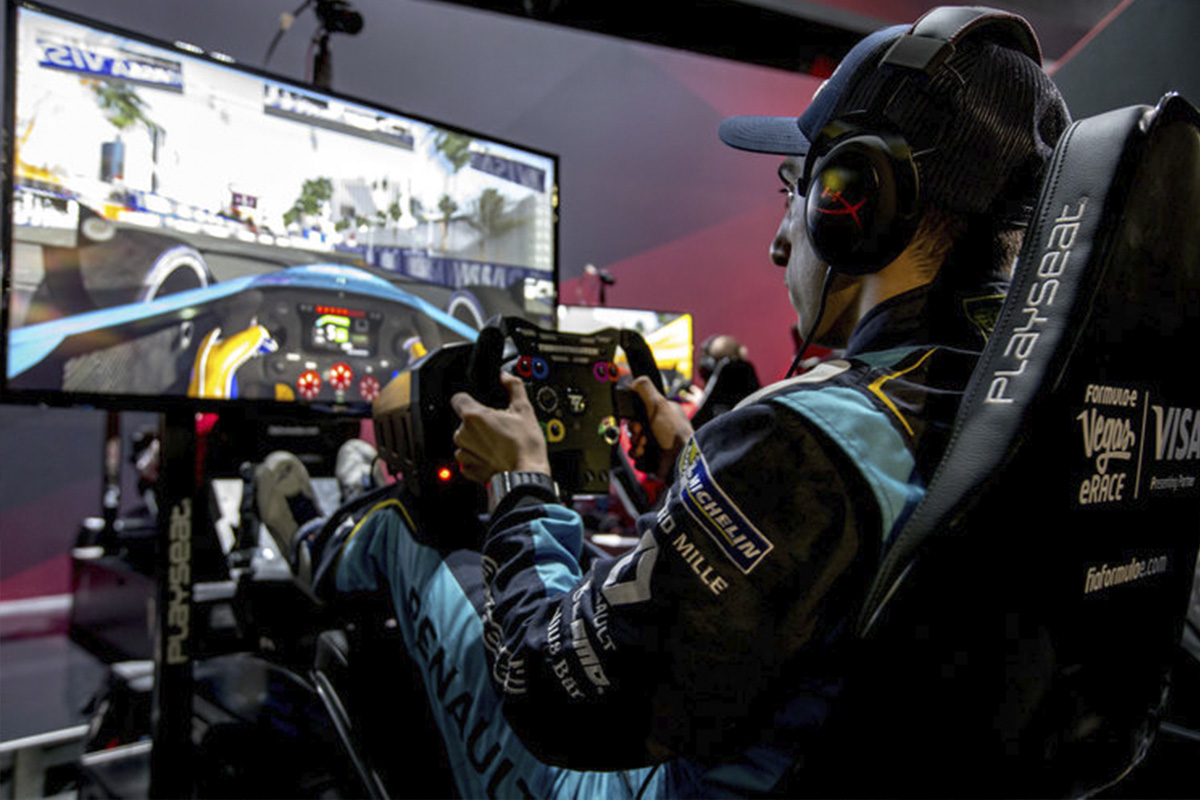 Reading Time:
2
minutes
The collaboration will see jointly developed co-branded solutions and wearable technologies
McLaren Applied Technologies announced that it has entered into a strategic collaboration with Huami Corporation, a biometric and activity data-driven company with significant expertise in smart wearable technology, to jointly develop co-branded intelligent, data-driven, customized performance optimization solutions and wearable technologies in the future.
These co-developed, co-branded products will work seamlessly with mobile applications to provide users with a comprehensive view of their biometric and activity data, particularly in relation to health and wellness-based activities and competitive esports, a market segment of growing popularity over recent years. The collaboration will explore the application of metrics-driven wearables that contribute to the optimisation of human performance in the field of racing, such as body sensors and AI technology.
The first stage of the collaboration will see Huami Partner with the McLaren Shadow Project esports competition. Huami technology will be used to help select the winner of the competition, held at the McLaren Technology Centre between January 16 – 17, 2019. The winner will be chosen from seven finalists after four days of virtual and real-world racing as well as rigorous human performance testing by McLaren Applied Technologies. Throughout the finals week, assessment sessions will include stimulus detection, central processing, physical capabilities and driving skill that will utilise biometric data collected from Huami's high-quality wearable products to evaluate human performance characteristics exhibited during the event.
Duncan Bradley, Health Unit Business Director at McLaren Applied Technologies, commented:
"This is a hugely exciting announcement for McLaren Applied Technologies. Huami is a global leader in the wearables technology space and we're looking forward to the opportunity to co-develop products as part of this long-term technical partnership. The involvement of McLaren Applied Technologies in McLaren Shadow Project is a key differentiator between our competition and others in the racing e-sports space. This offering has only been strengthened by this partnership with Huami and we're pleased to have such a trusted partner on-board to help crown our winner."
Tommy Tang, Vice President of Huami, said:
"We are excited to be working with world-leading performance design and technology solutions provider McLaren Applied Technologies and official partner to McLaren Shadow Project. We believe that this strategic partnership validates the growth potential of our high-quality wearable technology products and will help broaden our global reach. As part of our strategic collaboration, we will integrate our mutually compatible technologies to develop an innovative wearable design and create a comprehensive user experience. As a partner to McLaren Shadow Project this programme will enable Huami's devices to be used as an invaluable data source to detail compelling insights about human physical performance that works across different sectors, including wellness and e-sports."
"As part of our partnership we are honored to help determine the champion of McLaren Shadow Project, based on analysis of the biometric data collected from our premium wearable products," Mr. Tang continued. "Importantly, we look forward to jointly developing smart technology wearable products that work with mobile applications to provide users with a comprehensive view of their biometric and activity data. Jointly, we can set a new standard in delivering quantifiable and actionable human performance insights."
Mercedes-Benz and FC Köln buy stakes in SK Gaming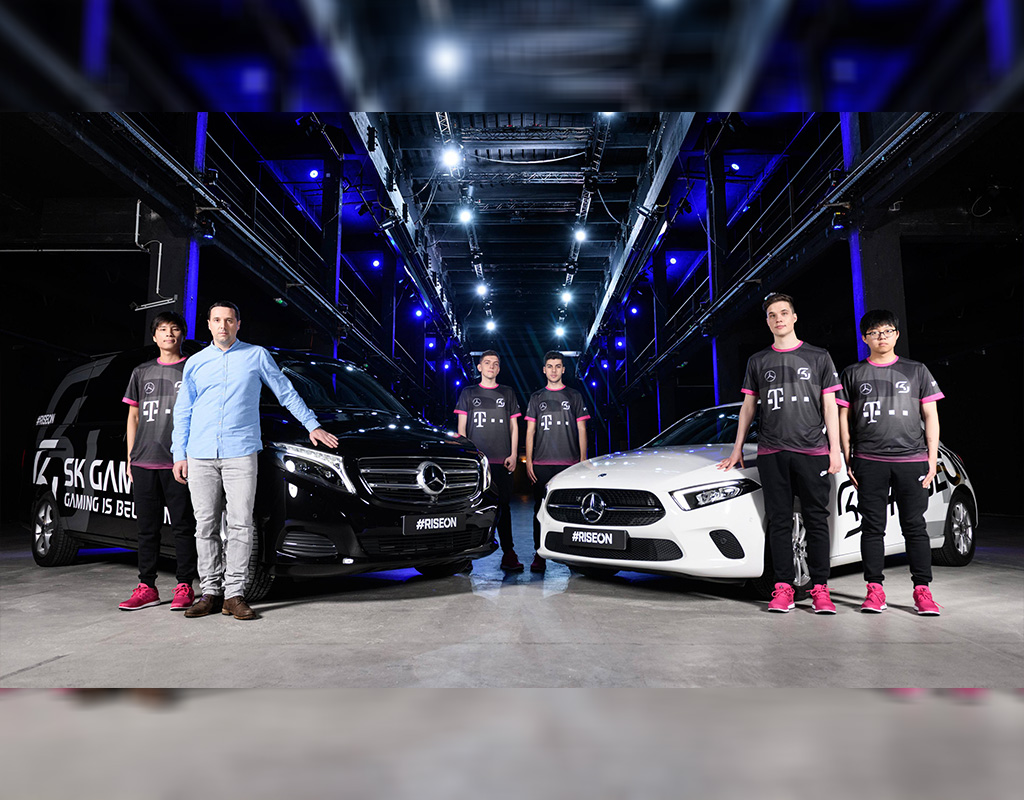 Reading Time:
1
minute
FC Köln and Daimler AG (parent company of Mercedes-Benz) have bought substantial stakes in the German multigaming organisation SK Gaming. The companies reached an agreement with ESforce, who will sell 67 per cent of its stake in SK Gaming.. According to the deal, Mercedes-Benz will appear on the front of SK Gaming's jerseys and FC Köln will have its #effzeh branding present on the sleeves.
ESforce acquired the stake in SK Gaming in September 2016, the team has recently stepped up its involvement in League of Legends as it became one of the new teams to join the franchised League of Legends European Championship (LEC). A move which undoubtedly made the organisation more attractive to investors. ESforce stated that this sale will allow them to focus on its other organisation Virtus.pro.
In a statement, ESforce said: "We are glad to have reached a deal with Daimler AG and FC Koeln. Such a major acquisition deal on the esports market is a showcase of not only our partners' sincere motivation to contribute to the development of global esports but also SK Gaming's remarkable performance throughout the years, which has made this brand one of the most well-recognised and beloved by esports fans around the world.
FC Köln has an existing partnership with SK Gaming which began in early 2018.
ESforce went on to add: "As the leading esports holding and one of the key market players worldwide, we strive to keep pace with the development of the global esports industry and act in accordance with all international regulations, among which the World Esports Association's multiple team ownership rules. Together with other global esports organisations, we will continue to support and bolster esports as well as adhere to highest international standards."
Chris Park joins eSports organisation Gen.G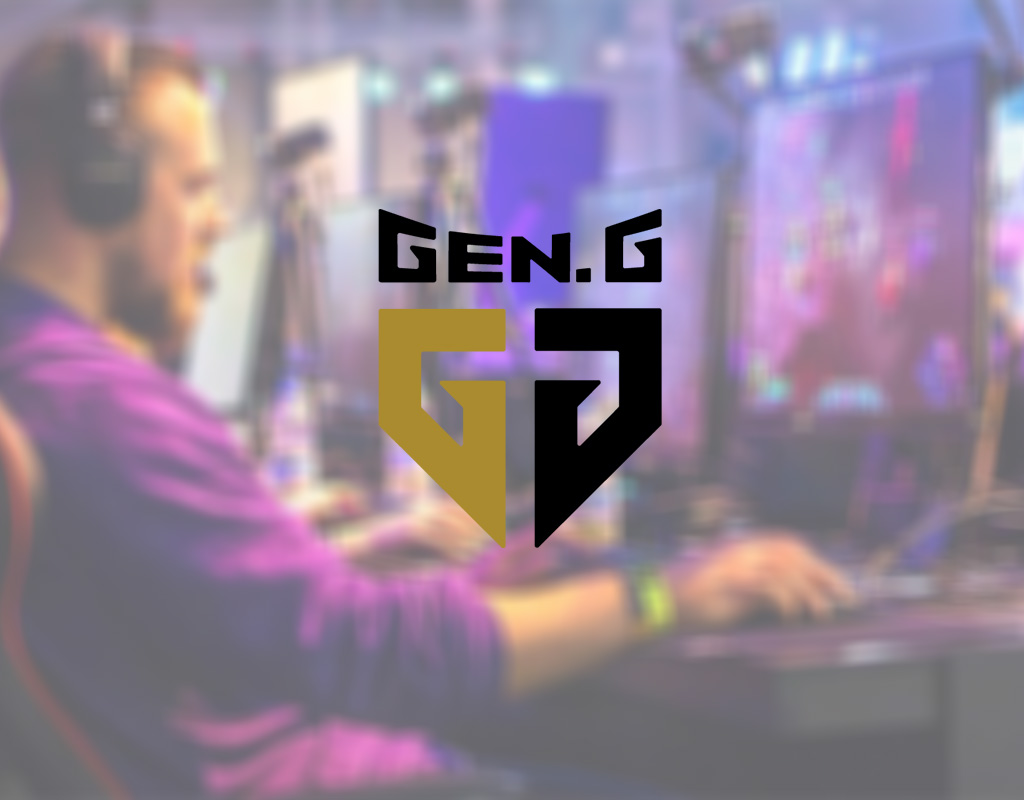 Reading Time:
1
minute
MLB executive vice president Chris Park has joined the South Korea-based eSports organisation Gen.G its new chief executive officer.
Park has been serving as EVP of products and marketing, managing digital product development, marketing, and international business development at MLB.
His main responsibilities at Gen.G are will be crafting and leading the day-to-day execution of Gen.G's strategy alongside Gen.G co-founder Kevin Chou. As part of the c-suite mixup, Chou will assume the role as executive chairman.
"I can't express how thrilled I am about this new journey into the esports world with Gen.G," said Park, in a statement. "Having spent years with a traditional sports league, it was evident that competitive gaming was booming—well now it's here and here to stay. I look forward to continuing to build an esports powerhouse in Gen.G, especially here in the US and specifically LA."
Park will relocate from New York City to Gen.G's U.S. headquarters in Los Angeles. But his onboarding will be in Seoul, South Korea at the team's Asian headquarters as part of his onboarding.