Skrill becomes proud partner of Alessandro Del Piero's LA10 Football Club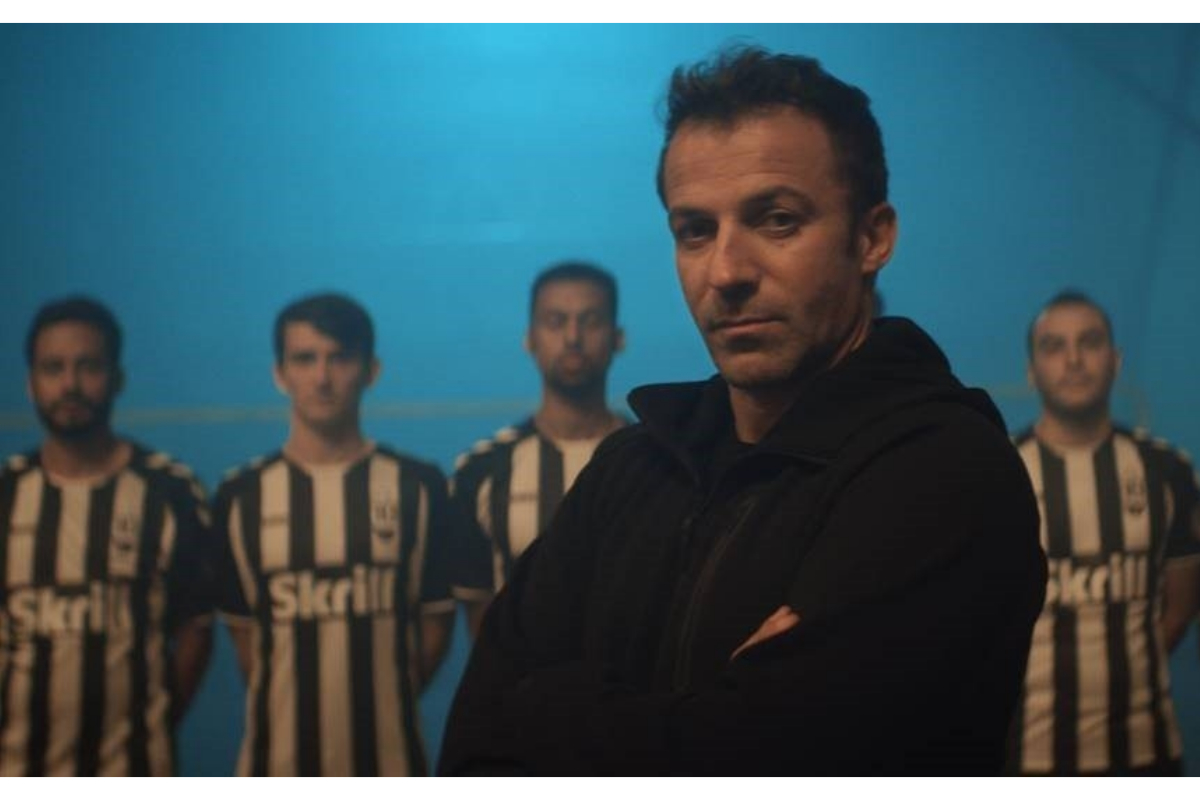 Reading Time:
3
minutes
Skrill Ltd., a leading digital wallet provider and part of Paysafe Group, has announced a high-profile sponsorship deal with the Los Angeles-based LA10 Football Club. The club, which was launched last September and has the backing of Alessandro Del Piero, reflects the former Juventus F.C. captain's ongoing commitment to the game.
For Skrill, the sponsorship deal supports its ongoing strategy to heighten its profile and increase usage of its wallet globally. As the new front-of-jersey sponsor for LA10 FC, Skrill will take a front-row position on and off the pitch with the team, which was unbeaten in the fall soccer season. Under the partnership, LA10 and Skrill have collaborated to design a striking new team jersey prominently featuring the Skrill logo as well as a limited edition Del Piero shirt.
Skrill will also benefit from the legendary international status of LA10 owner Del Piero, who has had a promotional relationship with the UK-headquartered digital wallet provider since May 2018. A FIFA World Cup champion and the captain of Juventus F.C. during 11 seasons (2001-2012), Del Piero remains the all-time top scorer (290 goals) for the famous Turin club.
With LA10 now competing at the highest level of competition in the United Premier Soccer League (UPSL), Del Piero, LA10 and Skrill will combine their global reach to promote the digital wallet brand and football club internationally. As well as the on-pitch jersey sponsorship, they will leverage their social media channels for promotional purposes.
Del Piero said: "Since the beginning of my partnership with Skrill, I've been very impressed by the technology platform and the way the brand takes care of its customers, so I'm delighted they have chosen to sponsor LA10. Their sponsorship will significantly raise the profile of Skrill and the club, and football supporters around the world will become more familiar with the Skrill digital wallet and how easy, efficient and cost-effective it is to use as a payment method every day."
Lorenzo Pellegrino, CEO of Skrill Ltd., NETELLER and Income Access, commented: "This is an important marketing investment for Skrill and Paysafe and forms a key part of our growth strategy. We know from experience that Alessandro is great to work with, and this latest venture is super exciting. I'm confident that together we will be able to put Skrill front of mind for millions of new customers globally. We look forward to growing alongside LA10 and supporting Alessandro to raise the profile of the beautiful game in the US."
About LA10 FC:
LA10 is a football club situated in the heart of Los Angeles. Our roots in the game are here in LA, our hometown, as well as in Europe. Learning, shaping and finding our way, we made our debut as a football Club in September 2018. LA10 celebrates the diversity of our community. We are a place where young talent can find a home and emerge – a place where experience on and off the pitch is welcome and valued. Our aim will always be to put an exciting product on the pitch for fans, families and our partners. Above all, LA10 is committed to excellence and winning! Come see us play! Online at: www.la10fc.com
LA10 is owned by Alessandro Del Piero and business partner Jeffrey Whalen, who co-founded EDGE Americas Sports, an agency based in Los Angeles. LA10 went undefeated in their debut season and now competes at the highest level of competition in the North American United Premier Soccer League (UPSL).
About Skrill:
Skrill has been making digital payments simple, secure and quick since 2001. We're an acknowledged world-leader in developing global payment solutions for people's business and pleasure, whether they're depositing funds on a gaming site, buying online or sending money to family and friends. We also meet the needs of businesses worldwide, helping them build a global customer base and drive growth. Skrill is a truly global company. Based at our London headquarters and our offices worldwide, our staff of over 500 represents more than 30 nationalities.
About Paysafe Group:
Paysafe Group (Paysafe) is a leading global provider of end-to-end payment solutions. Its core purpose is to enable businesses and consumers to connect and transact seamlessly through industry-leading capabilities in payment processing, digital wallet, card issuing and online cash solutions.
With over 20 years of online payment experience, an annualized transactional volume of over US $80 billion, and approximately 3,000 employees located in 12+ global locations, Paysafe connects businesses and consumers across 200 payment types in over 40 currencies around the world.
Delivered through an integrated platform, Paysafe solutions are geared toward mobile-initiated transactions, real-time analytics and the convergence between brick-and-mortar and online payments.
Visit us at www.paysafe.com.
Wazdan super sizes their games with the launch of new Unique Wazdan Feature, Big Screen Mode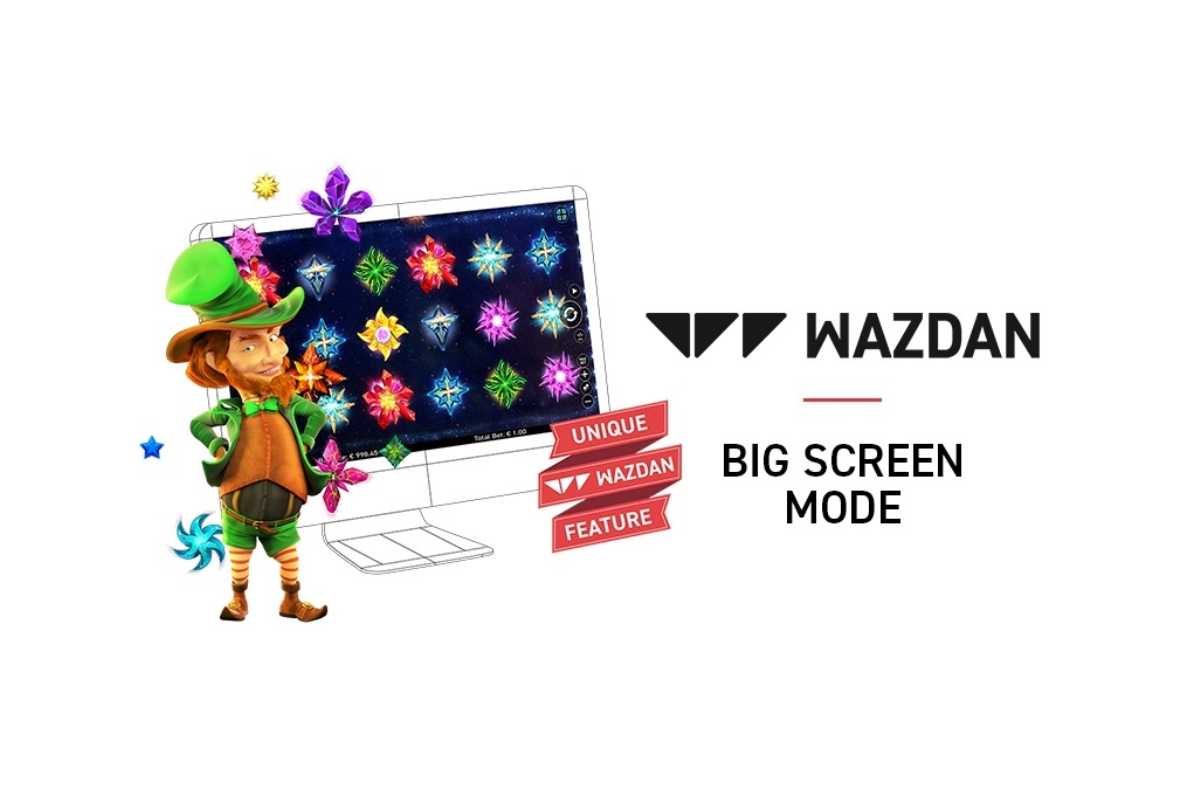 Reading Time:
3
minutes
Wazdan games hit the big screen with the addition of a new Unique Wazdan Feature, Big Screen Mode, which lets players zoom their games to show bigger reels for super-sized fun.
Innovative game producer Wazdan has been developing market leading, tech-rich slot games for more than a decade through their team of gaming enthusiasts committed to pushing the limits of technology, gaming and inventive features which allow players to tailor their experience.
The latest addition in Wazdan's lineup of Unique Wazdan Features is the Big Screen Mode. Through the Big Screen Mode feature, players of Wazdan games are able to zoom in on their game, showing bigger reels and changing the dedicated control panel below the game into universal buttons, which are placed on the right-hand side of the screen, just like players would experience in the mobile version. With two zoom modes to choose from, players can adjust the width of the reels to their screen. By enabling this unique feature, players can focus on the thrilling action taking place on the reels of their favourite slot game.
Unique Wazdan Features have long been the secret sauce making Wazdan games a cut above the rest. All new Wazdan games come jam-packed with Unique Wazdan Features, ensuring players control their playing experience, making adjustments to suit their particular preferences.
So far Wazdan has 7 Unique Wazdan Features on offer. Their world-first patented Volatility Levels™ give players the option to change the volatility level of each round. The Unique Gamble Feature can be activated after every win, giving players an extra game with a 50/50 chance to double their win in an instant. For players on the move, activating Energy Saving Mode will extend the life of any device's battery by roughly 40%. Ultra Lite Mode suites players suffering with a slow Internet connection to decrease the games load time. Double Screen Mode allows players to see the pay table for each game, where win values of all game symbols can be seen, including special symbols like scatters and wilds. Finally, for players who like a rapid game, Wazdan's Ultra Fast Mode allows them to adjust the speed of the game, without affecting the game algorithms, performance or its RTP.
Wazdan offers players and operators more than 110 stunning HTML5 games with these cutting-edge Unique Wazdan Features.
Wazdan Head of Sales, Andrzej Hyla, says, "We are proud of the accomplishments of the Wazdan team and brand. It has been a big year for us, and Big Screen Mode is yet another example of the innovation we inject into our games. Big Screen Mode has already been received with enthusiasm by players, as have the games which offer this feature. With so many new title releases, partnerships and accomplishments already this year, we are beyond excited for every new month, sure to come with many more announcements."
Keep up to date with the latest Wazdan news at: https://www.wazdan.com
ABOUT WAZDAN:
Wazdan is a popular game producer, developing innovative casino games that deliver an original, fun and truly omni-channel player experience. Offering an extensive game library of over 110 HLML5 slots, table games and video poker games, Wazdan is gaining popularity in the iGaming market thanks to the great quality of their games, interesting themes and engaging gameplay. Wazdan's game portfolio consists of such popular titles as Magic Stars 3, Great Book of Magic Deluxe, Magic Target Deluxe, Valhalla and Wild Guns as well as amazing new and upcoming slot games, including Los Muertos™, Mayan Ritual™ and Larry the Leprechaun amongst others. Wazdan releases new, exciting titles on a regular basis and equips them with Unique Wazdan Features: innovative Volatility Levels™, exciting Unique Gamble Feature and mobile-friendly Energy Saving and Double Screen Modes, Ultra Lite Mode, Ultra Fast Mode, as well the brand new Big Screen Mode. Wazdan holds a number of European trademarks including a trademark for their world's-first Volatility Level™. Their extensive portfolio of clients includes some of the top gaming operations in the industry. The company is headquartered in Malta and holds licenses issued by the UKGC, the MGA and complies with Curacao regulations. Furthermore, their games use the RNG certified by the NMi, which ensures reliable, fair and secure gameplay.
MGA Recognises 1×2 Network as a supplier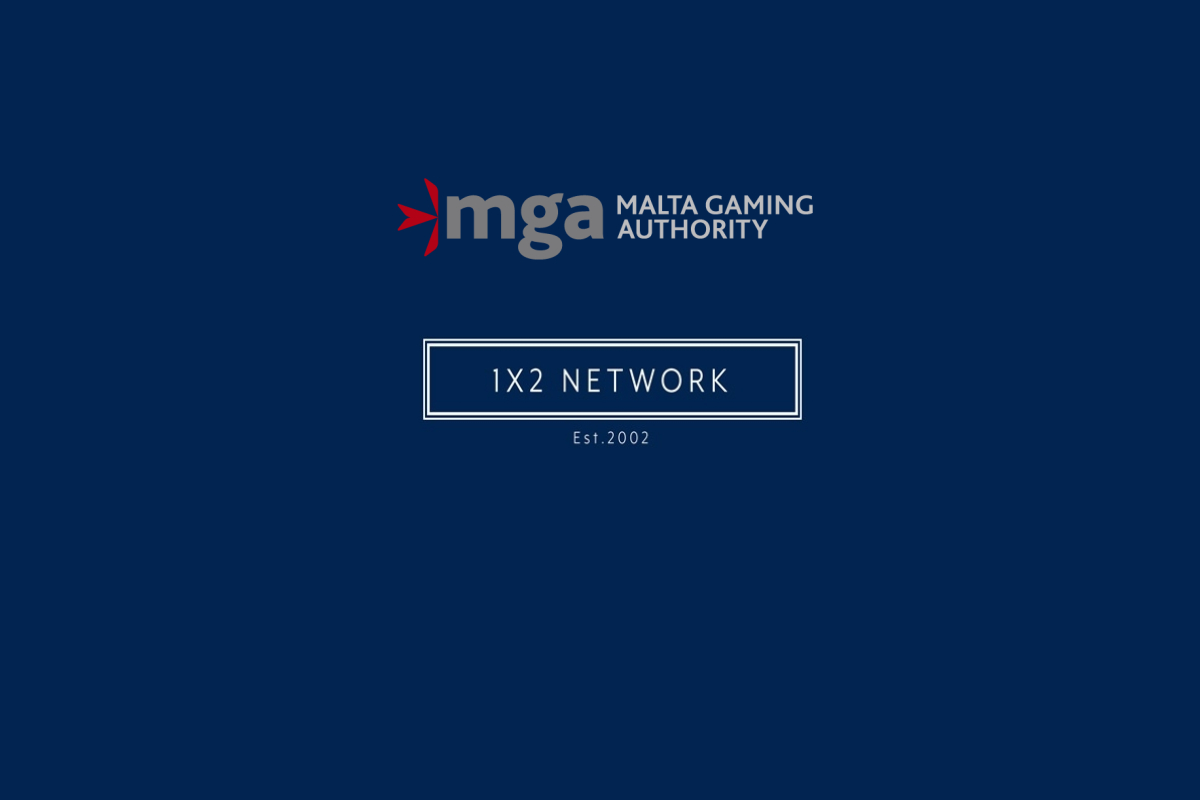 Reading Time:
1
minute
The UK-based 1X2 Network has received a Notice of Recognition as a supplier from the Malta Gaming Authority (MGA). This will be a shot in the arm for the iGaming developer.
With this recognition, 1X2 Network can now offer its suite of innovative slots, virtual sports, and table games to Malta-licensed operators utilising its already licenced and established UK entity.
Kevin Reid, Chief Operating Officer at 1X2 Network, said: "We are very proud to have received this Recognition from the Malta Gaming Authority, one of the most established and trusted regulators in the world."
"We have built our reputation around delivering popular slots, table games and virtual sports, to regulated markets around the world, and will be looking to expand our presence in Malta and other regulated jurisdictions through 2019."
Studies find links between loot box spending and problem gambling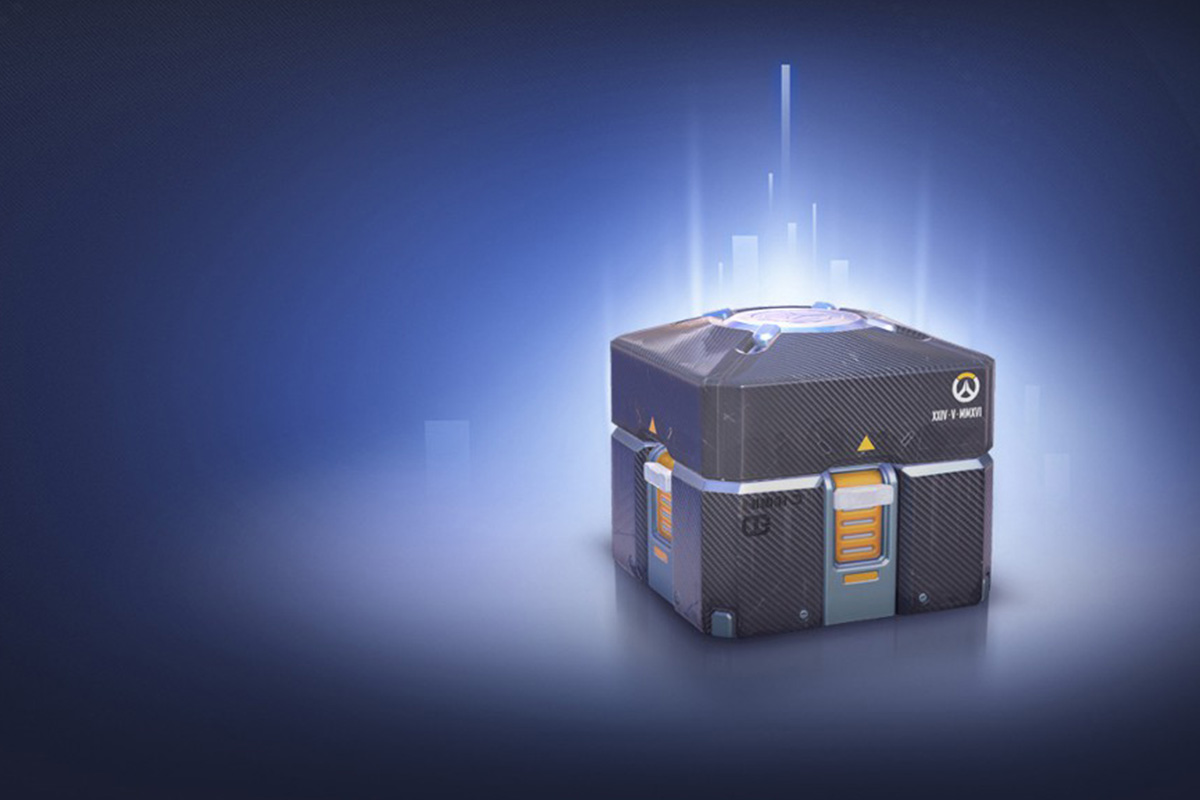 Reading Time:
2
minutes
New research has proved that there is a strong link between problematic gambling behaviours and spending money on loot boxes.
The results of the research are published in the journal PLOS One as two studies. The results indicate that people who spend more money on loot boxes are also more likely to be unable to keep their gambling habits in check.
"Loot boxes are extremely widespread. A recent analysis we did showed that they may feature in as many as 63% of mobile games. They're extremely profitable, too: They're estimated to have perhaps generated as much as $30 billion in revenue in 2018," said study author David Zendle of York St. John University.
"They're also highly worrying — there are clear parallels between loot boxes and potentially harmful activities like gambling. Given their prevalence, importance, and the lack of literature on them, I think a good question is 'Why weren't more people running these studies?'"
The researchers had 1172 gamers complete psychological surveys regarding problem gambling and loot box spending.
The participants all reported regularly playing at least of one of ten popular games that feature loot boxes: Player Unknown's Battlegrounds, League of Legends, Hearthstone, Overwatch, Counter-Strike: GO, FIFA 18, Rocket League, DOTA 2, Team Fortress 2, and Tom Clancy's Rainbow Six Siege.
"There is a link between loot box spending and problem gambling. However, we're not sure if this means that loot boxes literally cause problem gambling, or if it means that people who are already problem gamblers spend significantly more money on loot boxes. In either case, though, it doesn't look socially beneficial."
On average, the participants reported spending $19.58 on loot boxes in the past month. But some had spent up to $2300.
The study replicates the finding of previous research conducted by Zendle and published in 2018. That study, which examined 7422 gamers, found that people with more severe gambling problems tended to spend more on loot boxes.