Skrill becomes proud partner of Alessandro Del Piero's LA10 Football Club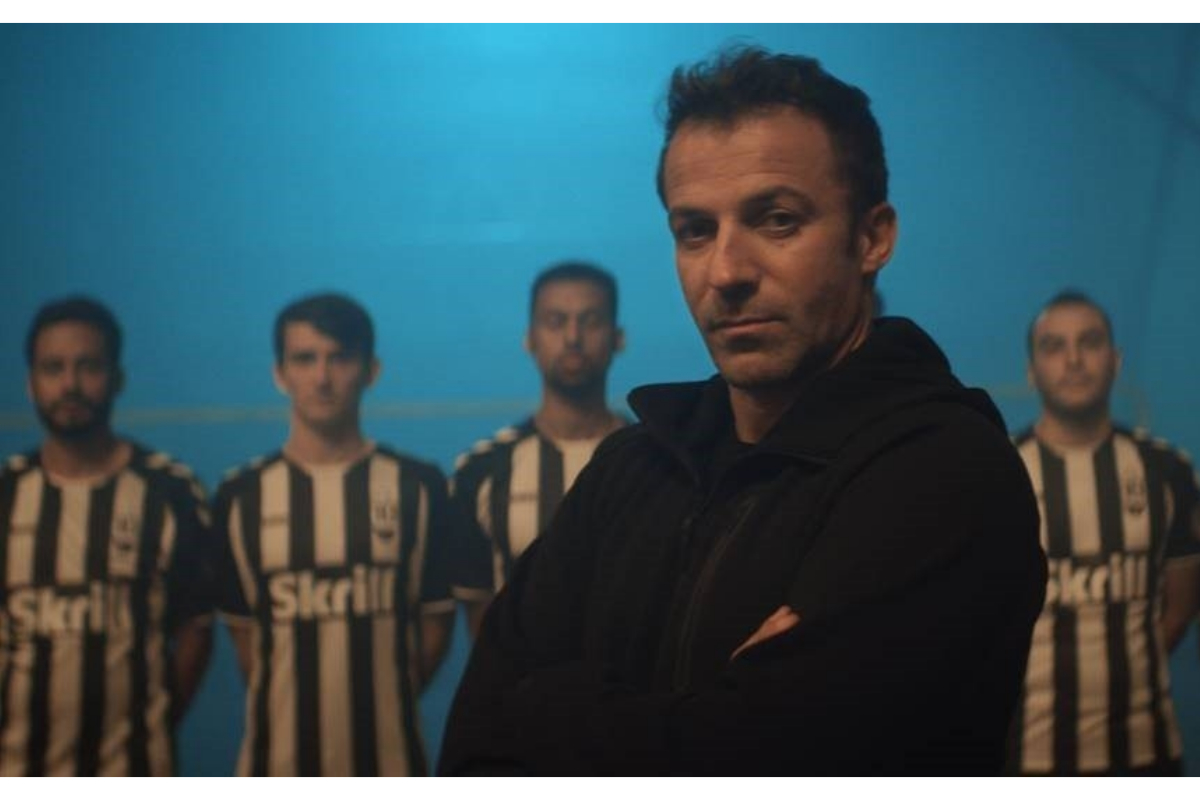 Reading Time:
3
minutes
Skrill Ltd., a leading digital wallet provider and part of Paysafe Group, has announced a high-profile sponsorship deal with the Los Angeles-based LA10 Football Club. The club, which was launched last September and has the backing of Alessandro Del Piero, reflects the former Juventus F.C. captain's ongoing commitment to the game.
For Skrill, the sponsorship deal supports its ongoing strategy to heighten its profile and increase usage of its wallet globally. As the new front-of-jersey sponsor for LA10 FC, Skrill will take a front-row position on and off the pitch with the team, which was unbeaten in the fall soccer season. Under the partnership, LA10 and Skrill have collaborated to design a striking new team jersey prominently featuring the Skrill logo as well as a limited edition Del Piero shirt.
Skrill will also benefit from the legendary international status of LA10 owner Del Piero, who has had a promotional relationship with the UK-headquartered digital wallet provider since May 2018. A FIFA World Cup champion and the captain of Juventus F.C. during 11 seasons (2001-2012), Del Piero remains the all-time top scorer (290 goals) for the famous Turin club.
With LA10 now competing at the highest level of competition in the United Premier Soccer League (UPSL), Del Piero, LA10 and Skrill will combine their global reach to promote the digital wallet brand and football club internationally. As well as the on-pitch jersey sponsorship, they will leverage their social media channels for promotional purposes.
Del Piero said: "Since the beginning of my partnership with Skrill, I've been very impressed by the technology platform and the way the brand takes care of its customers, so I'm delighted they have chosen to sponsor LA10. Their sponsorship will significantly raise the profile of Skrill and the club, and football supporters around the world will become more familiar with the Skrill digital wallet and how easy, efficient and cost-effective it is to use as a payment method every day."
Lorenzo Pellegrino, CEO of Skrill Ltd., NETELLER and Income Access, commented: "This is an important marketing investment for Skrill and Paysafe and forms a key part of our growth strategy. We know from experience that Alessandro is great to work with, and this latest venture is super exciting. I'm confident that together we will be able to put Skrill front of mind for millions of new customers globally. We look forward to growing alongside LA10 and supporting Alessandro to raise the profile of the beautiful game in the US."
About LA10 FC:
LA10 is a football club situated in the heart of Los Angeles. Our roots in the game are here in LA, our hometown, as well as in Europe. Learning, shaping and finding our way, we made our debut as a football Club in September 2018. LA10 celebrates the diversity of our community. We are a place where young talent can find a home and emerge – a place where experience on and off the pitch is welcome and valued. Our aim will always be to put an exciting product on the pitch for fans, families and our partners. Above all, LA10 is committed to excellence and winning! Come see us play! Online at: www.la10fc.com
LA10 is owned by Alessandro Del Piero and business partner Jeffrey Whalen, who co-founded EDGE Americas Sports, an agency based in Los Angeles. LA10 went undefeated in their debut season and now competes at the highest level of competition in the North American United Premier Soccer League (UPSL).
About Skrill:
Skrill has been making digital payments simple, secure and quick since 2001. We're an acknowledged world-leader in developing global payment solutions for people's business and pleasure, whether they're depositing funds on a gaming site, buying online or sending money to family and friends. We also meet the needs of businesses worldwide, helping them build a global customer base and drive growth. Skrill is a truly global company. Based at our London headquarters and our offices worldwide, our staff of over 500 represents more than 30 nationalities.
About Paysafe Group:
Paysafe Group (Paysafe) is a leading global provider of end-to-end payment solutions. Its core purpose is to enable businesses and consumers to connect and transact seamlessly through industry-leading capabilities in payment processing, digital wallet, card issuing and online cash solutions.
With over 20 years of online payment experience, an annualized transactional volume of over US $80 billion, and approximately 3,000 employees located in 12+ global locations, Paysafe connects businesses and consumers across 200 payment types in over 40 currencies around the world.
Delivered through an integrated platform, Paysafe solutions are geared toward mobile-initiated transactions, real-time analytics and the convergence between brick-and-mortar and online payments.
Visit us at www.paysafe.com.
Super League and Betfred Extend Their Partnership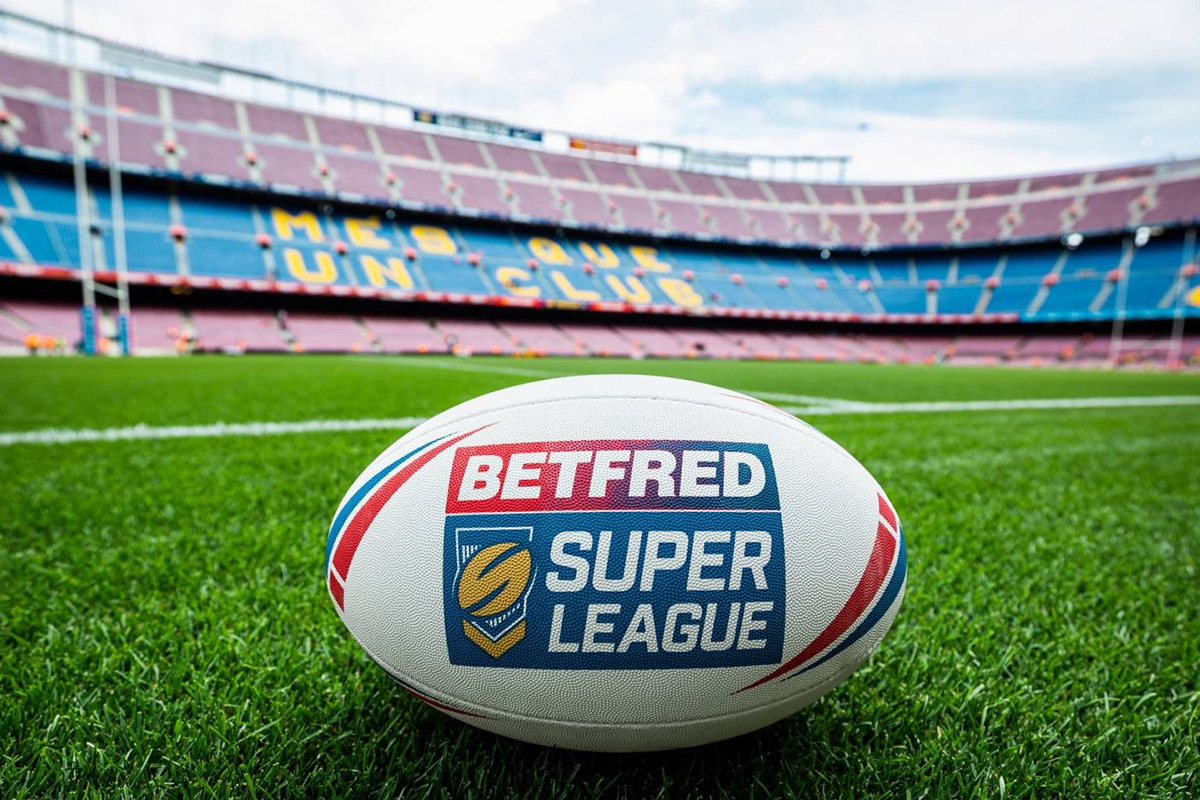 Reading Time:
1
minute
Super League and Betfred have extended the current three-year partnership until the end of the 2021 season. The announcement follows recent title sponsorship deals between Betfred and other major sports competition brands. As part of the new sponsorship, Super League and Betfred will continue to support the "Gamble Responsible" campaign, which is currently promoted at Super League games.
"We're thrilled to continue our partnership with Betfred who have become synonymous with Super League. They have been a vital part of our journey over the last three years and we look forward to working with them in what is a hugely exciting time for Super League and the sport. To have the support of someone like Fred who is so passionate about Super League and who shares our vision for its future is fantastic," Robert Elstone, Chief Executive Super League said.
"This is a historic and ground-breaking deal for the sport and shows a huge commitment from Fred, his senior management team, and all his staff who are so passionate about Super League. It is a significant increase on previous sponsorships and reflects the growing popularity and value of the Super League brand," Rhodri Jones, Chief Commercial Officer Super League said.
"The real passion for this game shown by the players, the media and, most importantly, the fans, is for me the main reason why this has proved to be such a great sponsorship for us. Therefore, I had no hesitation in extending the deal for a further two years and Betfred look forward to working with Super League to help grow the terrific game of rugby league," Fred Done, the Boss of Betfred said.
Miss FashionTV Gaming World 2019 to be Crowned this Month in Malta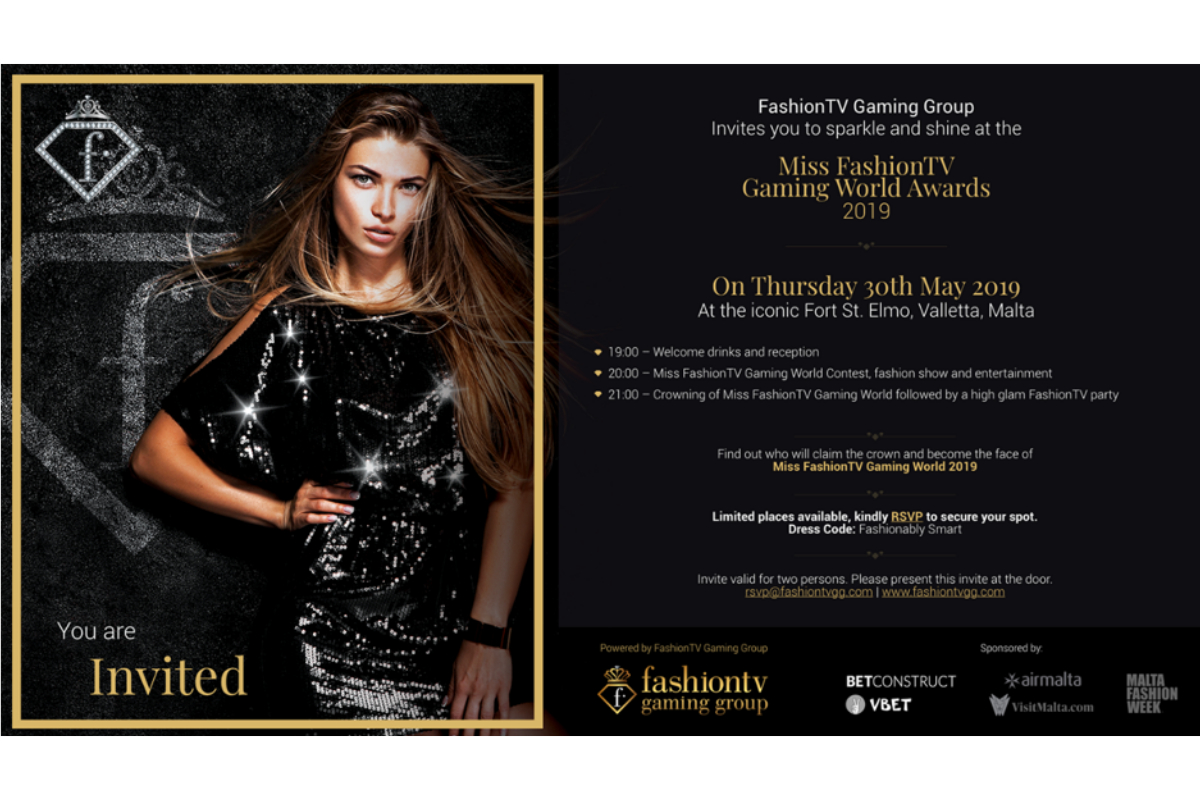 Reading Time:
2
minutes
Revolutionising the online gaming industry, FashionTV Gaming Group brings together the virtual world of online gaming with the high fashion and glamorous real world of FashionTV with an evening of opulence on the 30th May.
Known for always doing things differently, FashionTV Gaming Group will be hosting its first Miss FashionTV Gaming World awards on the 30th May in Malta at the iconic Fort St Elmo in Valletta.
Miss FashionTV Gaming World 2019 is being held in collaboration with Malta Fashion Week and will culminate the week-long fabulous programme of events with a one-of-a-kind FashionTV glam party.
The event will include a cocktail reception followed by the Miss FashionTV Gaming World contest, with models competing from all over the world.
There will also be a fashion show and live entertainment before announcing this year's winner who will be crowned on the night and rewarded with a cash prize and the opportunity of becoming the face of FashionTV Gaming World for 2019.
The event is powered by FashionTV Gaming Group and its main sponsor is one of the world most successful online gaming giants, the award winning- BetConstruct who also powers VBet.
An evening of lavish FashionTV entertainment is set to follow, with an exclusive networking reception that will allow industry leaders, models, celebrities, influencers, popular designers, and fashionistas to come together within the walls of a truly magnificent venue under the stars.
Aviva Baner, Head of Media, at FashionTV Gaming Group noted: "Miss FashionTV Gaming 2019 is definitely an industry first of its kind and will  represent one of the major highlights of the global online gaming industry this year.
"We look forward to welcoming our guests and treating them in FashionTV style as we wait to crown our brand ambassador for the forthcoming year. Apart from representing FashionTV Gaming Group, this year's winner will also gain the international exposure that comes with a mega brand like FashionTV, and we're excited to being a part of the journey".
Malta Fashion Week, Airmalta and VisitMalta.com are also sponsoring the event.
Following a series of successful launches across the world during 2019, in Europe, India, Africa, and more recently, Asia, backed by the Global TV Network giant with over 2 billion viewers around the world, FashionTV Gaming Group, one of the fastest growing companies  in the online gaming industry , aims to create a  new era of games through its  "FashionTV Gaming World", by creating a world of FTV branded games and websites, across all verticals , via its unique B2B sublicensing model for this mega brand and its vision.
This concept allows operators and suppliers around the world to run FashionTV branded gaming products, as well as develop and produce their own FashionTV branded games, websites, including but not limited to Casino, Live Dealer, Sports betting and Games. Other FashionTV branded opportunities include FashionTV poker, bingo, scratch cards, fantasy sports, social games, and games of skill, all of which will become a part of the new and innovative vision of FashionTV Gaming World, with massive global exposure.
Being part of this franchise means that operators and suppliers are able to capitalise on the global reach and power of the FashionTV mega brand to significantly reduce the high marketing costs incurred when bringing a new online gaming operation or branded game to market.
MGA Attends Annual Conference of GREF 2019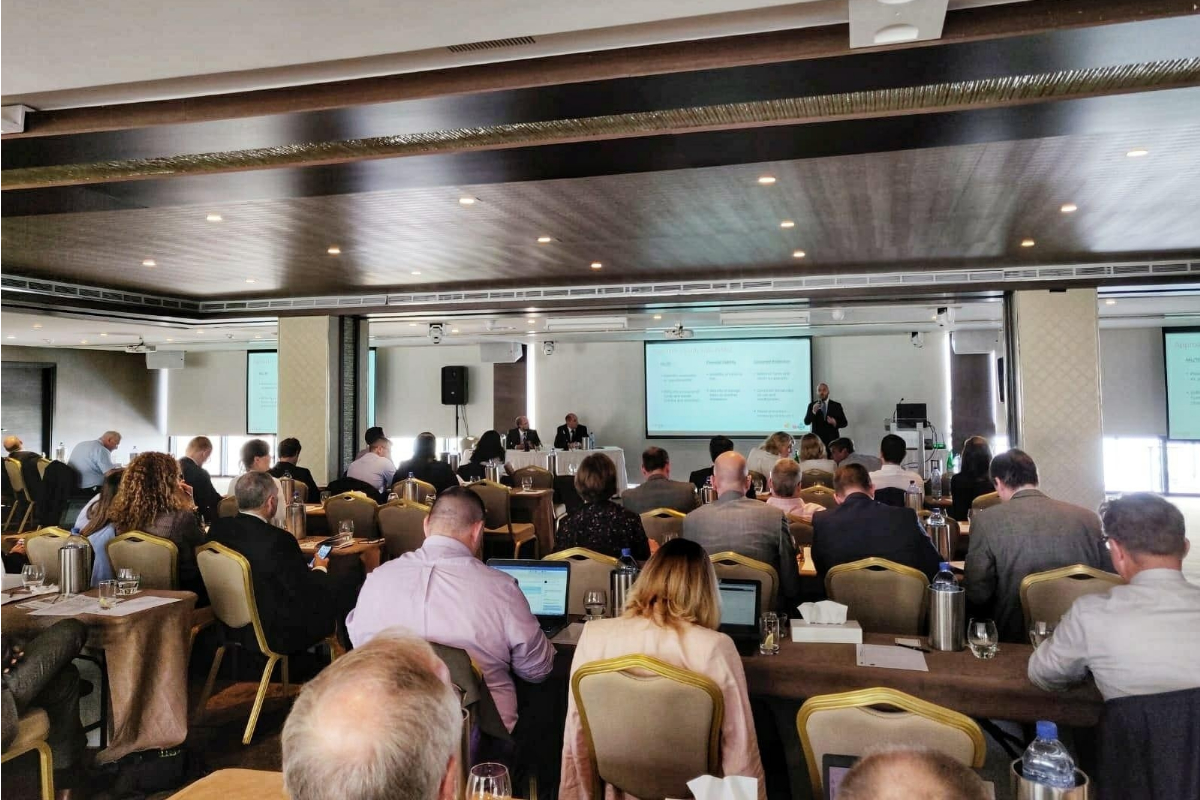 Reading Time:
1
minute
The Malta Gaming Authority has participated in the annual conference of the Gaming Regulators European Forum (GREF), held in Limassol, Cyprus.
The conference was exclusively attended by many gaming regulators. The conference has included topics relating to alternative payment methods, payment blocking measures, the parallels between gambling products and gambling-like financial products, as well as virtual currencies.
The MGA's Chief Legal Counsel, Carl Brincat, delivered a presentation during a session entitled "Virtual currencies and gambling regulation: the Maltese case." Carl Brincat was joined by Gerd Sapiano, Senior Analyst within the Securities and Market Supervision Unit within the Malta Financial Services Authority, as well as Nicholas Warren, a private financial services and blockchain consultant.