Interblock Announces Corporate Partnership Agreement With Penn National Gaming Including Installations at Over 20 Properties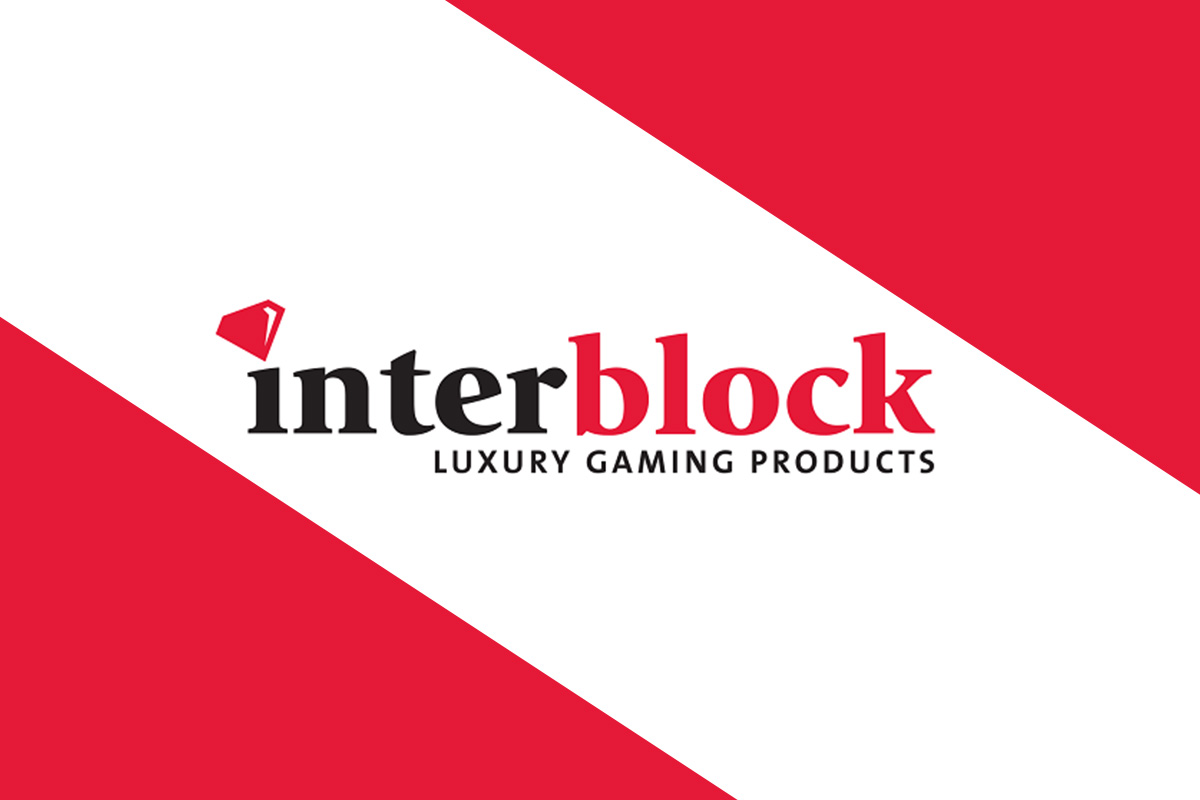 Reading Time:
2
minutes
Luxury gaming manufacturer and electronic table game (ETG) market leader, Interblock, announced today their partnership with Penn National Gaming Inc..
The corporate partnership agreement with Penn National will include installations at over 20 properties of the company's portfolio across the United States, and guarantees Penn National exclusivity on newly released products. Interblock's extensive product portfolio will allow Penn National to offer Blackjack, Baccarat, Roulette and Craps in an array of formats from Standalone Automated and Video units, BarTops, Live and/or Automated Stadiums and Pulse Arenas.
Interblock's CEO, John Connelly, said, "Penn National has long been regarded as one of the leading operators in North America and Interblock's ability to work with an operator of this caliber is incredibly fortunate for our company.  We intend to use a combination of technology and innovation to help Penn reduce operating expenses across their properties, while increasing revenue.
"This partnership allows for Interblock to introduce several product segments designed for various casinos within the Penn portfolio.  Everything from Stadiums to standalone units will be utilized to address the demands within each region.
"We are thankful to Penn National for this opportunity and will work hard to make this partnership a success!"
Amongst the first properties to install as part of the deal are Hollywood Lawrenceburg, Ameristar East Chicago and Hollywood Toledo. Each property will install Interblock's industry leading Diamond Stadiums, which attract existing and new players alike to the next generation of gaming.
The Diamond Stadiums are completely customizable to work with each casino's unique floorplan and customer base. An unlimited number of play stations can be connected to a single table or generator, providing operators with an effortless way to generate revenue while simultaneously reducing operator expenses. Configured with dealer assist tables, automated generators and/or video generators the stadiums provide Multi-hand Blackjack, Baccarat, Roulette and Craps games to patrons from a single play station. Operators are able to turn a dealer assist table into an automated stadium with the touch of a button during non-peak hours allowing for non-stop revenue generation.
"We've long been fans of Interblock's electronic table games products and are pleased to be able to offer them at more than 20 of our company's leading properties," said Dan Cherry, Vice President of Gaming Operations for Penn National Gaming.
About Interblock:
Interblock® is a worldwide leading developer and supplier of luxury electronic table gaming products. Its multi-player gaming devices set industry standards and provide the ultimate in luxury interactive entertainment experiences. The Interblock brand is globally recognized for diamond quality gaming solutions and technical support in more than 200 jurisdictions. Interblock's exclusive collection of fully and semi-automated electronic gaming tables and video gaming solutions provide casinos, arcades and gambling halls with superior product performance and their guests with an unforgettable gaming experience. For more information, visit www.interblockgaming.com or call +1 (702) 260-1384.
About Penn National Gaming:
Penn National Gaming owns, operates or has ownership interests in gaming and racing facilities and video gaming terminal operations with a focus on slot machine entertainment. Reflecting the recent acquisitions of Pinnacle and Margaritaville, the Company operates 41 facilities in 18 jurisdictions. In total, Penn National Gaming's facilities feature approximately 50,000 gaming machines, 1,200 table games and 8,400 hotel rooms. The Company also offers social online gaming through its Penn Interactive Ventures division and has leading customer loyalty programs with over five million active customers.
Scientific Games Wins Iowa Lottery's Statewide New Gaming Systems Technology Contract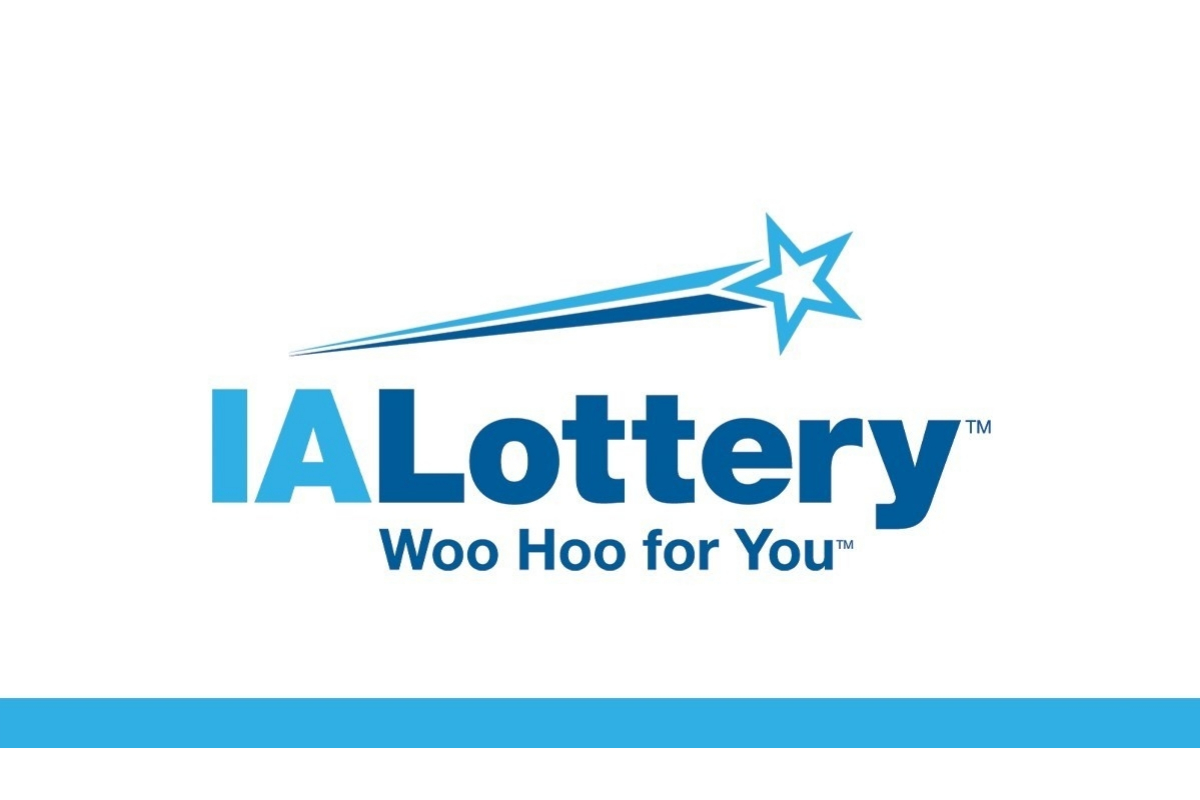 Reading Time:
2
minutes
Scientific Games Corporation  announces it won the Iowa Lottery's (the "Lottery) 10-year contract for a new statewide gaming system to serve the lottery and the 2,400 retail locations where Iowa Lottery games are sold. The Iowa Lottery Authority Board voted 5-0 to award Scientific Games the contract and begin negotiations immediately. The 10-year contract may be extended by the Lottery up to five additional years. The Iowa Lottery plans to flip the switch to the new gaming system in the summer of 2021.
Scientific Games was selected as the best choice to meet the Iowa Lottery's business objectives and upgrade the Lottery's 2011 technology with minimal disruption to game sales, providing millions of dollars for vital state programs benefitting Iowans.
The Company won the contract based on highest overall score and ability to maximize funding for the Lottery's beneficiaries. Over the last eight years of the Company's current contract with the Iowa Lottery, the Lottery experienced an $878 million growth in total retail sales, or an average of $109 million in growth per year. Scientific Games also provides instant scratch games to the Iowa Lottery.
The Iowa Lottery's gaming systems provider for the past 18 years, Scientific Games will deliver technology to the Iowa Lottery with minimal disruption to retail sales and responsibly generate vital funding for Iowa state programs, like university research, veterans and agriculture.
"Scientific Games appreciates the trust the Iowa Lottery has placed in our Company and our technology to continue supporting programs that help make Iowa a great place to live," said Pat McHugh, Lottery Group CEO for Scientific Games. "We are also very proud that the hard work of our teams and ability to successfully align with lotteries' business plans continues to position Scientific Games as the fastest growing lottery systems provider in North America."
Scientific Games is working with the Iowa Lottery to finalize the contract and plan a seamless switch to the new technology. As part of the new technology rollout, the Iowa Lottery will upgrade to an advanced gaming system, central communications network, retailer terminals, and player self-service kiosks.
Scientific Games is a U.S.-based company providing games, technology and services to more than 150 lotteries around the globe, including nearly every North American lottery.
© 2020 Scientific Games Corporation. All Rights Reserved.
About Scientific Games:
Scientific Games Corporation is a world leader in entertainment offering dynamic games, systems and services for casino, lottery, social gaming, online gaming and sports betting. Scientific Games offers the gaming industry's broadest and most integrated portfolio of game content, advanced systems, cutting-edge platforms and professional services. Committed to responsible gaming, Scientific Games delivers what customers and players value most: trusted security, engaging entertainment content, operating efficiencies and innovative technology. For more information, please visit scientificgames.com.
SOURCE Scientific Games Corporation
Start Your Engines! PlaySugarHouse.com In New Jersey Is Taking Bets On Virtual NASCAR Races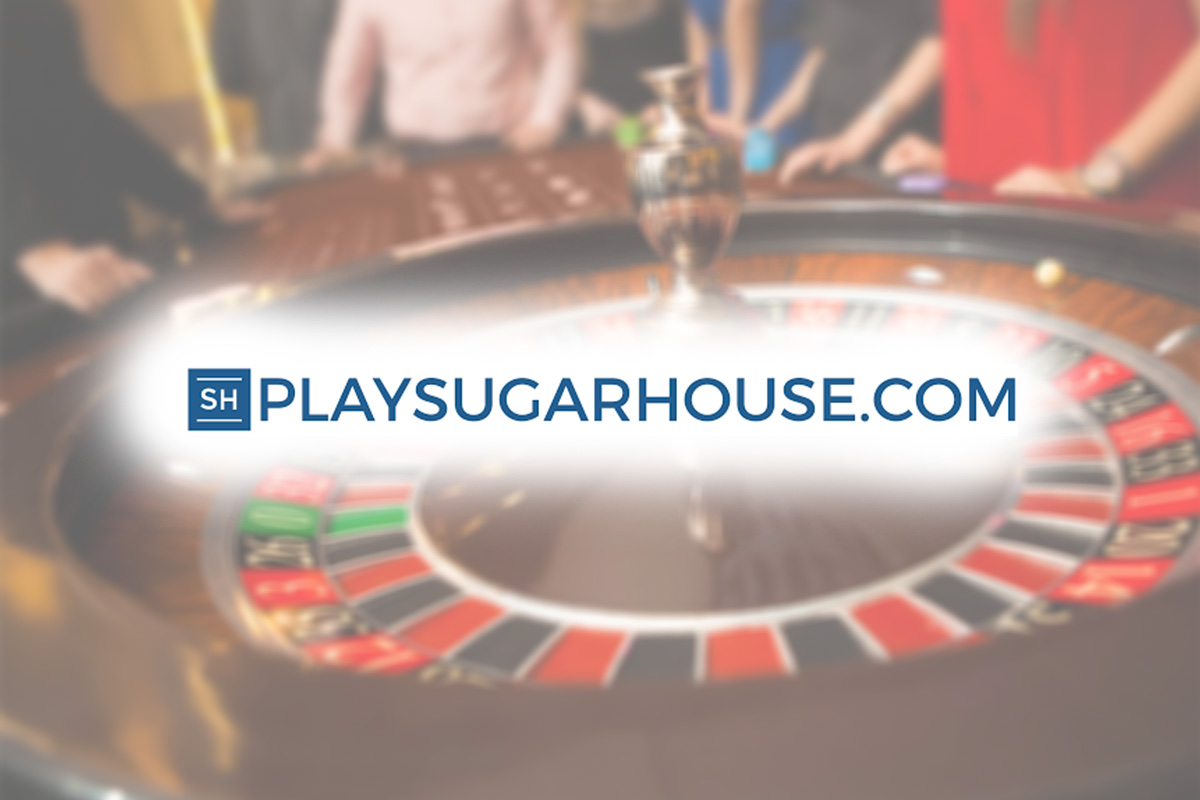 Reading Time:
2
minutes
PlaySugarHouse.com is among the first sportsbooks in the U.S.  to drop the flag on virtual NASCAR races.  The sportsbook has been approved by New Jersey regulators to offer betting on the 2020 eNASCAR iRacing Pro Invitational Series.  New Jersey players will now be able to place bets on a virtual auto race and the first race in the series they can bet on is the Toyota Owners 400 in Richmond on April 19.
The Cup Series races are as realistic as can be, featuring real stars of past and present including Jimmie Johnson, Kyle Busch, Clint Bowyer, Denny Hamlin and Dale Earnhardt Jr.  The series of races, which started March 22, are being broadcast on FOX Sports during typical NASCAR broadcast times and have been huge hits drawing over a million viewers to the fierce iRacing competition.
"We are happy to be able to offer such an exciting and competitive entertainment event," said Mattias Stetz, C.O.O of Rush Street Interactive, which operates PlaySugarHouse.com.  "It's also fun to see how these talented drivers will compare in the virtual world of competitive racing."
The eNASCAR iRacing Pro Invitational Series is offering exclusive entertainment on the premier motorsports racing simulation; the same one used for years by NASCAR's biggest stars to prepare for real world race events. This form of virtual sports is different than others because the simulator offers a full NASCAR experience down to the dynamics of the car and the real-life differences between track surfaces being raced on. Ultimately, the eNASCAR iRacing Series offers a competitive edge that traditional console videogames just can't match.
The virtual racing schedule is designed to follow the NASCAR Cup Series schedule, which had to be postponed due to the Covid-19 pandemic. Along with the Toyota Owners 400, the virtual NASCAR series includes the Geico 500 at Talledega and the Cup Series race at Dover and looks to make virtual stops at fan-favorite tracks from coast to coast.
ABOUT RUSH STREET INTERACTIVE:
Founded in 2012, Chicago-based Rush Street Interactive (RSI) launched its first betting site, PlaySugarHouse.com, in New Jersey in September 2016.  The company subsequently made history by becoming the first operator in the United States to offer a fully integrated online sportsbook and casino.  In addition, RSI was the first company to launch legal online sportsbooks both in Pennsylvania (PlaySugarHouse.com) and Indiana (BetRivers.com) as well as being the first to open a legal sportsbook in the state of New York (@ Rivers Casino in Schenectady) and, most recently, in Illinois (@ Rivers Casino in Des Plaines).  RSI also operates in-casino sportsbooks at Rivers Casinos in Pittsburgh & Philadelphia and at the historic French Lick Resort in Indiana.  BetRivers.com is also the exclusive official sportsbook partner for the Philadelphia Flyers & Wells Fargo Center.  RSI was the first US-based gaming operator to launch a legal and regulated online sportsbook in Latin America (Rushbet.co in Colombia).  Rush Street Interactive is also the developer and operator of a leading social gaming platform currently deployed at the group's affiliated land-based casinos and selected third party partners.  Rush Street Interactive was named "Mobile Operator of the Year" in North America at the EGR North America Awards 2019 and "American Operator of the Year" & "Casino Operator of the Year" at the American Gambling Awards in 2019. For more information, visit rushstreetinteractive.com.
SOURCE Rush Street Interactive
Twin River Casino Hotel in Rhode Island Serves as COVID-19 Test Site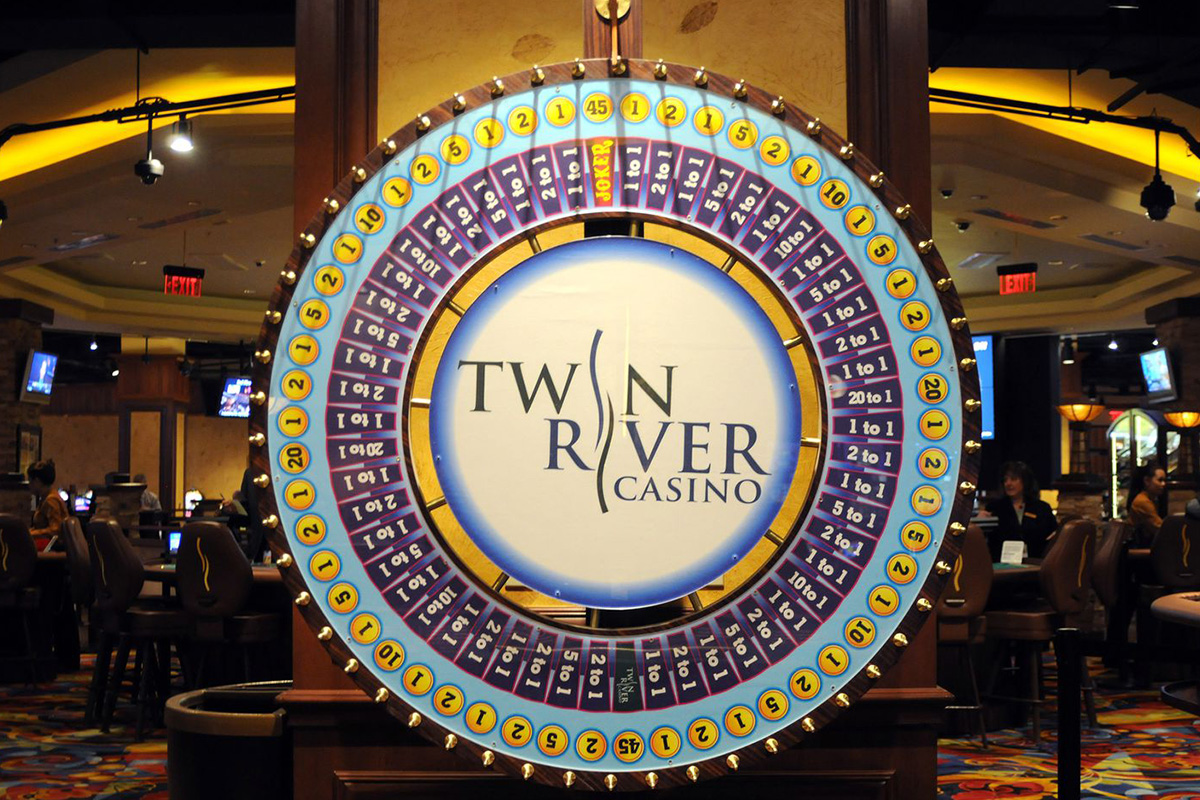 Reading Time:
< 1
minute
The Twin River Casino Hotel in Rhode Island is now serving as a drive-through site for the rapid COVID-19 tests.
According to Marc Crisafulli, Executive Vice President of Twin River Worldwide Holdings, Inc. (TRWH) and President of its Rhode Island properties, Rhode Island Governor Raimondo selected the Twin River site and entered into a partnership with CVS Health to make free, rapid COVID-19 tests available to all Rhode Islanders.
"We are pleased to offer Twin River Casino Hotel in Lincoln as a rapid COVID-19 drive through testing site. We are supporting the efforts of the RI Department of Health, CVS Health, the Rhode Island State Police and the RI National Guard to ensure as smooth a testing experience as possible. This level of collaboration truly is representative of the fact that we are all in this together, and we stand ready to do all we can to support the State's efforts to manage the spread of the virus," Crisafulli said.